Previously: Ritual Games That Grant Wishes.
Looking for something to keep you occupied of an evening? Something… a little eerie? Something that might put you in touch with something otherworldly? You might be looking for some ritual games, in that case — and, wouldn't you know it? Here are 54 scary ritual games to play at night — ritual games that can only be played at night.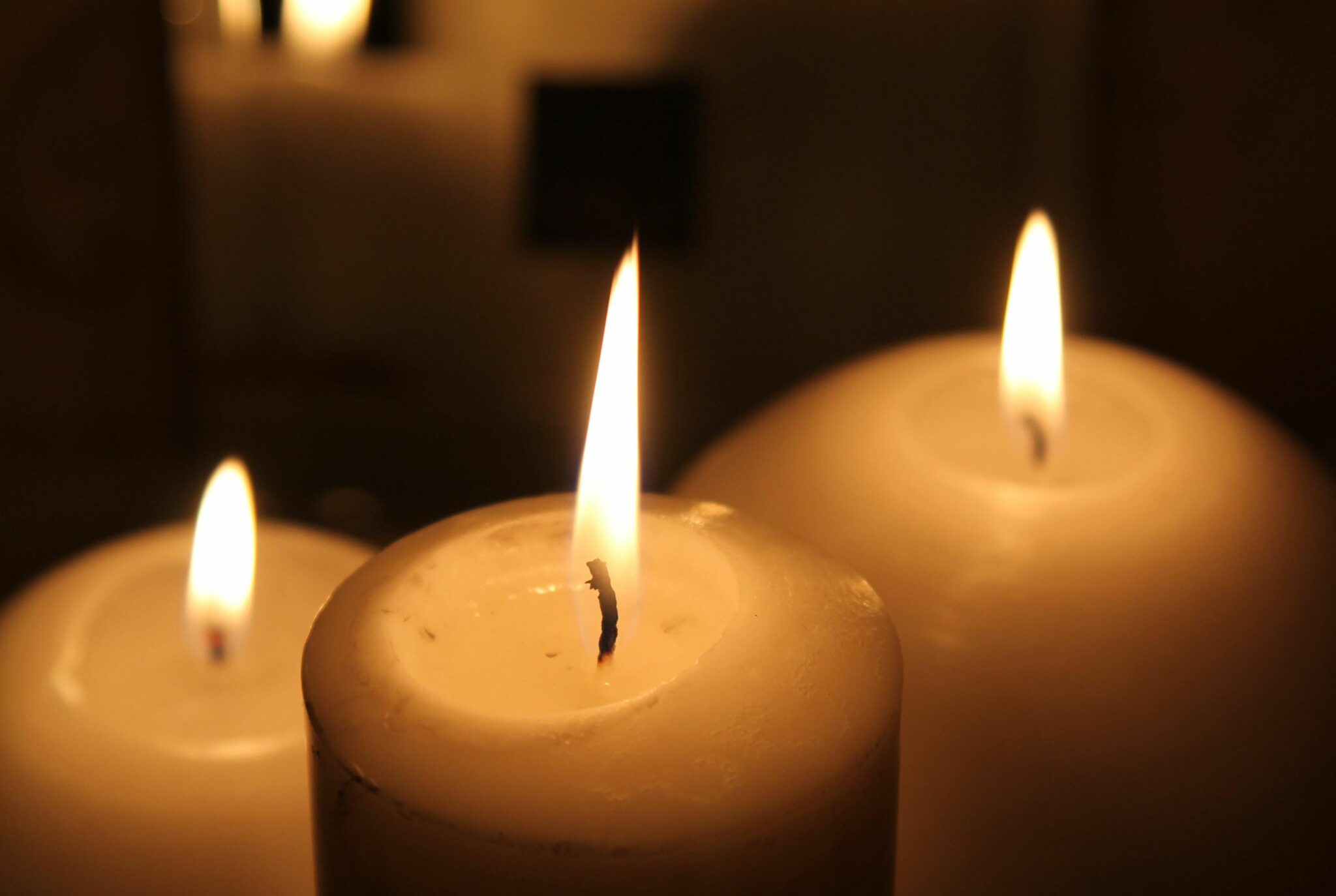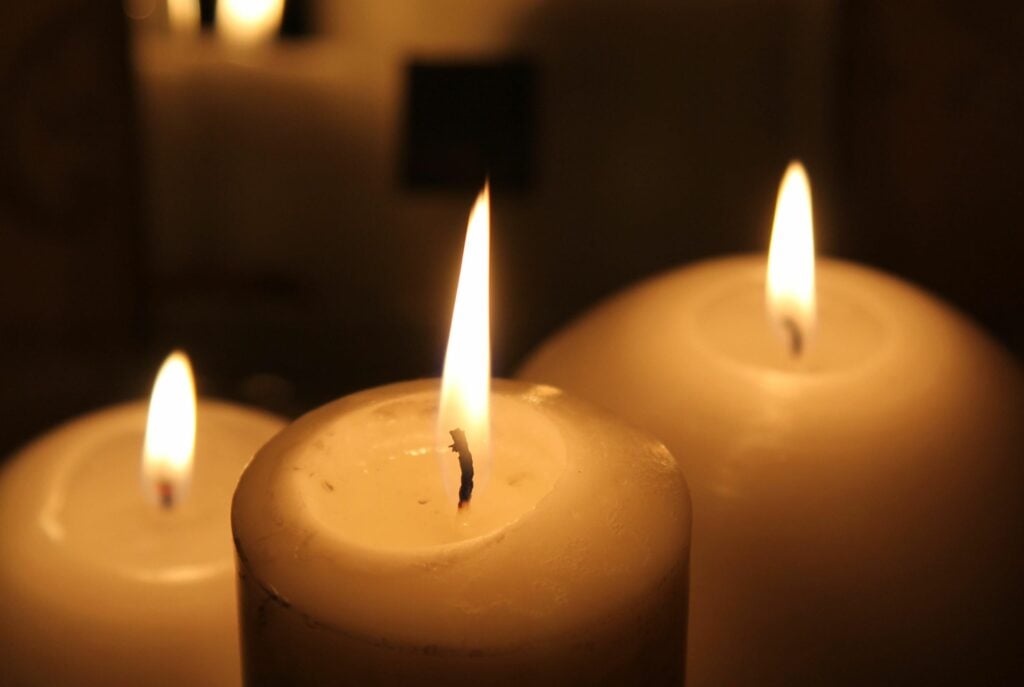 It's worth noting, of course, that most ritual games — the vast majority of them, in fact — specify that they must be played at night. Not all of them, though; there exist many games that can be played at any time, for instance, among other exceptions. But these ritual games? They must necessarily be played at night — so if you're looking for something to do when the sun goes down and the moon emerges (or doesn't, depending on the night), these are the games to reach for.
[Like what you read? Check out Dangerous Games To Play In The Dark, available from Chronicle Books now!]
As we have in the past, we'll be looking at them according to type: Summoning games, summoning games that are slightly less hazardous to your health, information gathering games, games that grant wishes and good luck, games that take you on strange journeys, games that give you just a taste of the unknown, supernatural challenge games, games for dreaming, and games that must be played on specific dates.
For more roundups of different varieties of ritual games, here are some links: Ritual Games That Grant Wishes; Ritual Games To Play For Information And Knowledge; Ritual Games To Play With Friends; Ritual Games To Play On Halloween; Ritual Games To Play For Luck And Good Fortune; Ritual Games That Require Only Minimal Supplies; Ritual Games You Can Play Alone; and Ritual Games That Take You To Another World. And, of course, if you want to take the rules for some games on the go, there's my book, Dangerous Games To Play In The Dark — and our full archive of Most Dangerous Games, spanning nine years and boasting somewhere in the neighborhood of 200 different ritual games.
As always… play at your own risk.
Summoning Games
Do you want to meet a ghost? A demon? Something… else? A good old fashioned summoning game should do the trick. Some of the most basic of childhood ritual games are, in fact, just very simple summoning games; think Bloody Mary, wherein you chant the name "Bloody Mary" into a mirror in a darkened room a certain number of times, hoping that, at the final chant, you'll see the ghost of Bloody Mary — whoever she might be — looking back at you from the mirror's depths.
The games in this section range from simple to complex, although they are none of them safe. Play at your own risk and all that.
The Closet Game
Everyone knows that the monster(s) lurking in your closet only come out at night — so if you want to meet it, you'll have to summon it at night.
That's what the Closet Game is for.
This one has been bopping around the internet for closet to 15 years, if not longer; a true creepypasta in that it's typically encountered in the same form, copied and pasted ad nauseum, it describes a very basic ritual involving lighting a series of matches inside a closet and waiting to see if… something looks back at out you.
Naturally, the Closet Game — like all games that involve candles or matches — is a huge fire hazard. That actually might be the scariest thing about it. Play carefully, if you must at all.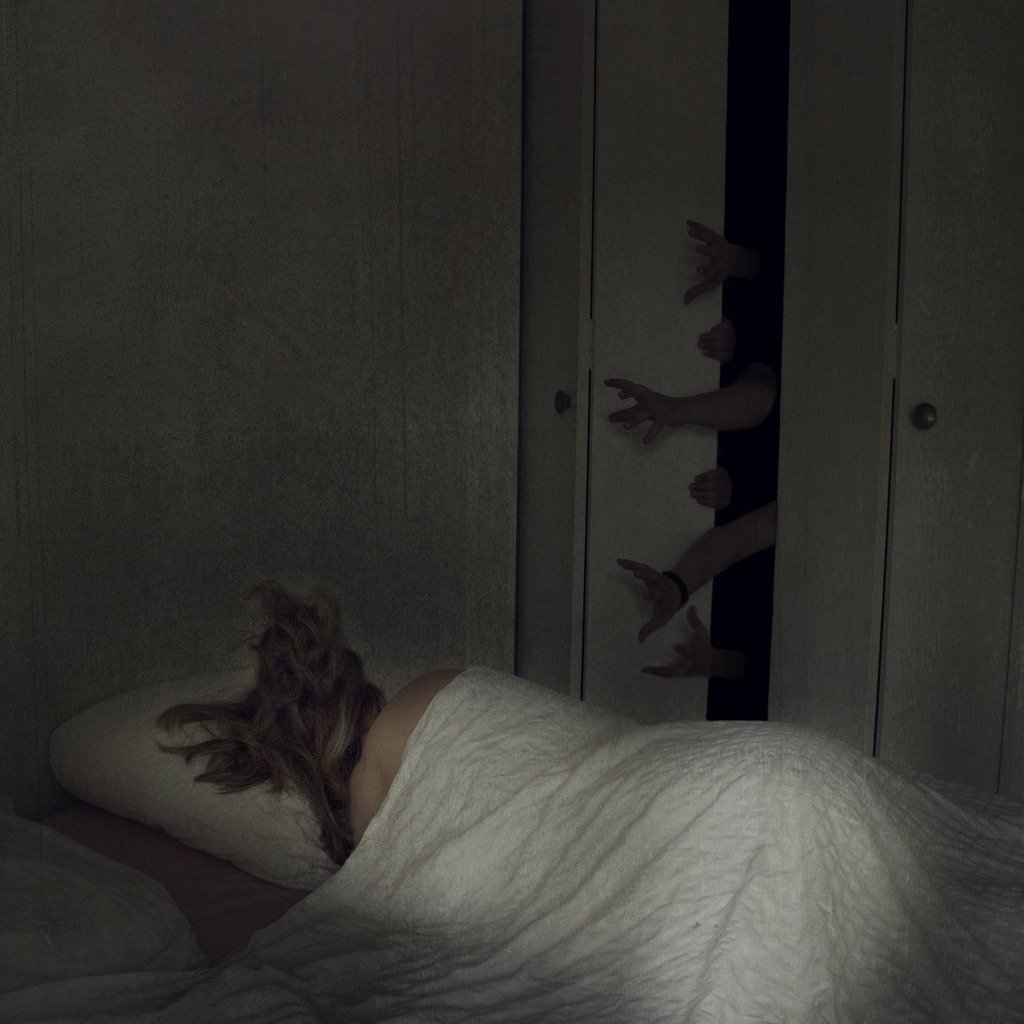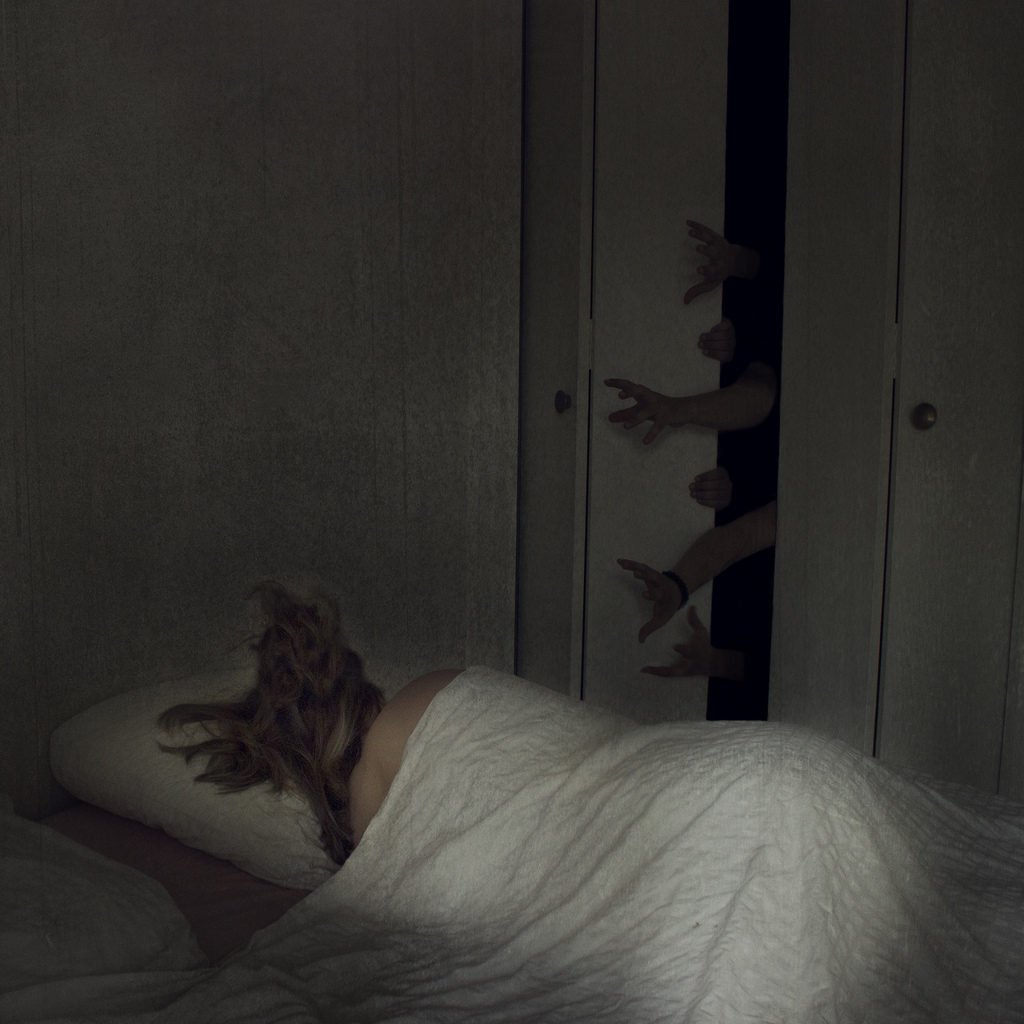 The Corner Game
If you're looking for a multi-player experience, the Corner Game is good for four people. It involves the group each taking up a position in one of the four corners of an empty room, and then rotating throughout the room, trading corners over and over and over again, know that as they do so, the possibility exists that one of them might disappear… and be replaced by something else.
The tricky part is that you all have to move at the same time — but you can't speak as you do so. Silence must be maintained, even in the event of an emergency.
You wouldn't want any of your friends to disappear for good, now, would you?
The Samara Sleepover Game
Presumably named for the antagonist of the 2002 American adaptation of the Japanese Ringu series of novels and films, the Samara Sleepover Game may have originally just been called Samara: The oldest source I've found for it, which dates back to 2011, has a naming convention for various posts that suggests the "Sleepover Game" bit was a tag meant to identify the type of game, not part of the game's full name. Over time, however, it's become known as the Samara Sleepover Game, so that's what we're calling it here.
This one is basically just a variation on the oldie-but-goodie that is Bloody Mary. There's a bit more to the actual summoning — more motions to go through, more to chant, the requirement that you use tea lights or other candles — but the end result is the same: You're calling on Samara to present herself in a mirror to you. Unlike Bloody Mary, though, this one at least has a way to send Samara away again when you're done.
Good thing Samara Morgan is fictional, right?
Nine Times Veronica
For a brief period in the late 2010s, there was a game circulating in English that people were referring to as Nine Times Veronica. In truth, though, that game was actually not Nine Times Veronica. Instead, it was the Game of the Scissors and the Book — that is, the game that Veronica was allegedly playing when she died.
Nine Times Veronica, you see, is a different game. According to Spanish language sources, from whence both games originate, it's more akin to Bloody Mary (not unlike the Samara Sleepover Game). They're both dangerous, of course — but arguably, the real Nine Times Veronica game is the worse of the two. The Game of the Scissors and the Book is about gaining information, after all. Nine Times Veronica directly summons the angry ghost of Veronica herself.
If you feel like tempting fate, all you need to summon Veronica a mirror, some candles and the means to light them, and a quiet room.
And to call her name nine times, of course.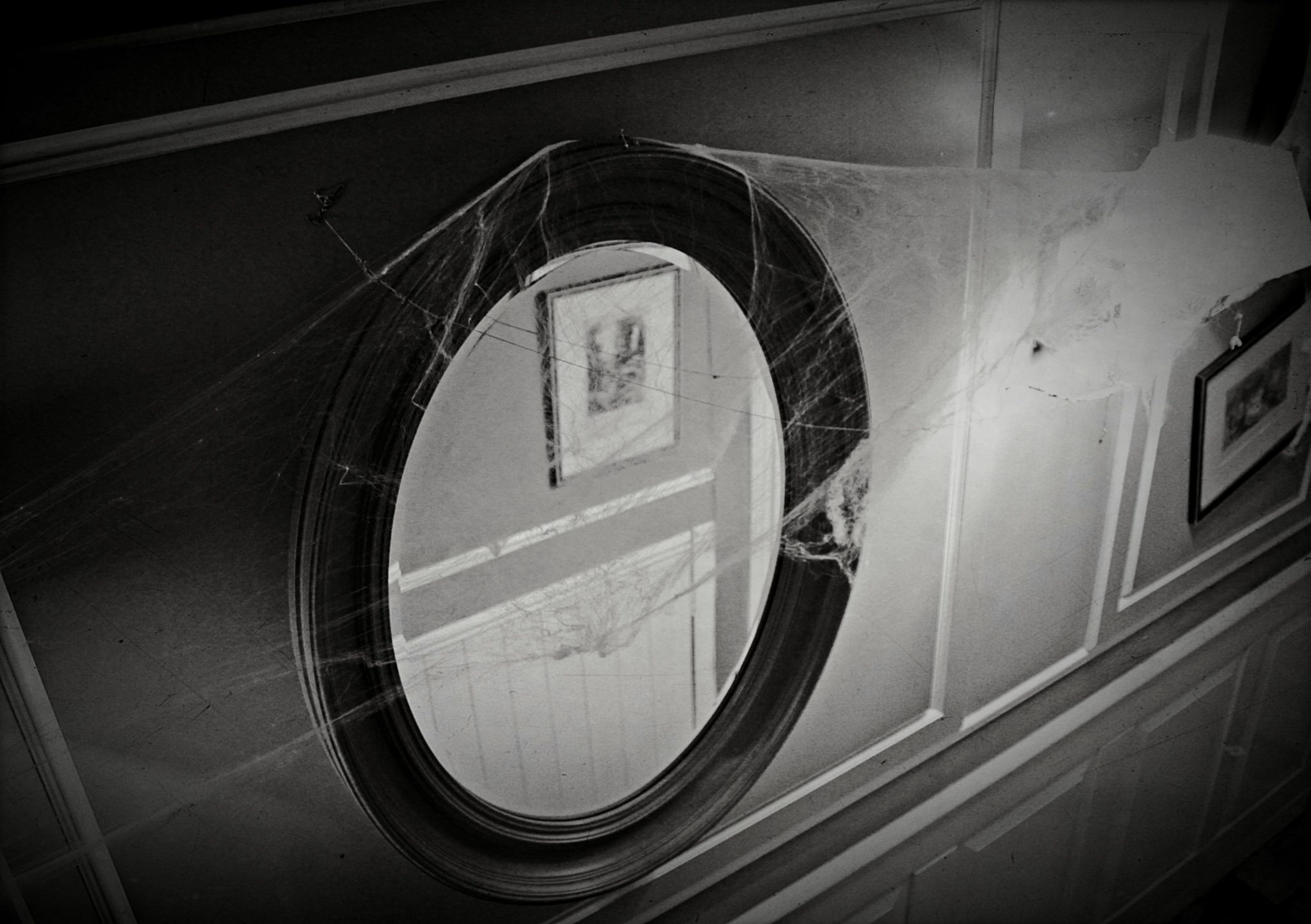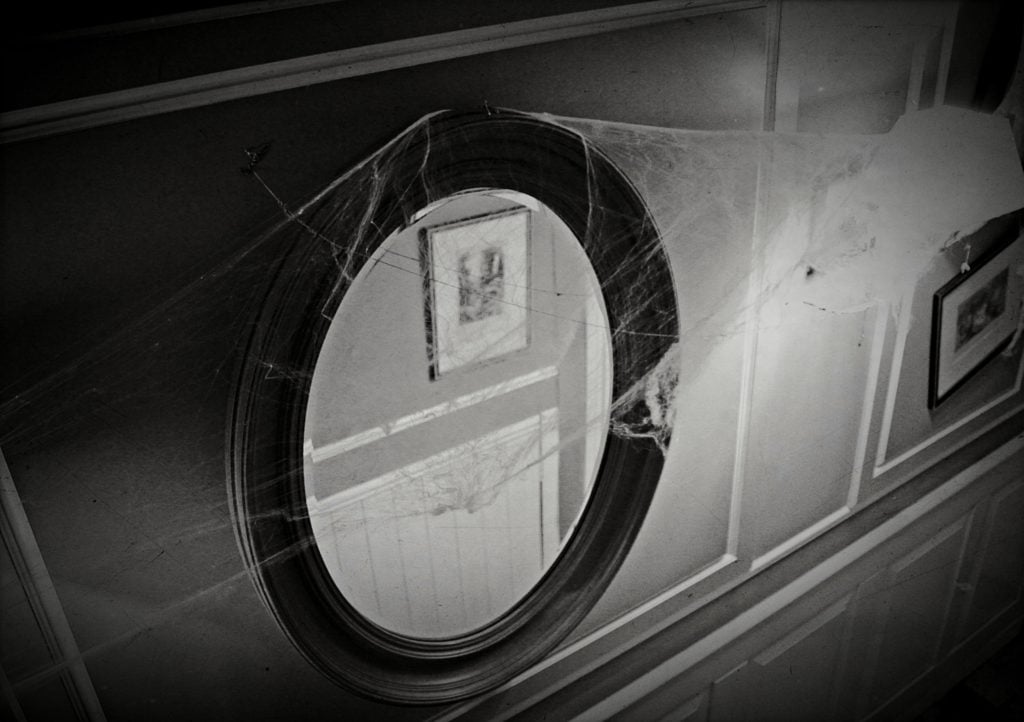 Banana Tree Summoning Ritual
It's likely than many will find it difficult to perform the Banana Tree Summoning Ritual purely because of where they live: As you might expect, having access to a banana tree is necessary to carry this one off. Furthermore, you've got to have one close enough to your home that you can tie a string from the tree leading aaaaaaaall the way to your bed.
If that's you, I'd be willing to bet you live somewhere like Malaysia, Singapore, India, or even China; I've found variations on this ritual game in sources from all of these places. They each differ a little bit, though, namely in what the summoning ritual actually summons. Possibilities include everything from simply "someone" — that is, after performing the ritual, you'll find a person waiting for you at the banana tree — to a spirit who will do your bidding, having been bound to you by the ritual.
The danger here is largely in the uncertainty of the result. It's hard to prepare if you don't know what to expect.
The Attic Game, or Summoning Chizuko
Here's one from Japan that never quite gained the same popularity in the West that games like Hitori Kakurenbo/Hide And Seek Alone or the Elevator Game did: Summoning Chizuko, or, as I tend to think of it, the Attic Game. Based on an urban legend about a young woman who was killed and then hidden in a ceiling space, becoming an onryo in the process, it involves making a paper doll and hiding it in the same way Chizuko's remains were. Doing so, it's said, will summon her to your home… although why you'd want to do that remains to be seen. She's angry, after all. Very, very angry. And with good reason.
It's worth noting that houses in Japan don't often have attics in the Western sense (although for what it's worth, there is sometimes unfinished space up in the eaves of Japanese houses; see here); I'm using the word here because it's probably the closest analog for English-speaking readers.
For the curious, the original Japanese sources call the requirement "天井裏," a phrase which means something like "above the ceiling." At least one source elaborates, "必要条件。屋根裏おk?" or, "Requirement: Attic?" — so, it seems that the game is playable with any sort of space that's reachable above the ceiling that isn't actual living space: An attic works, but so does a crawlspace, unfinished space up in the eaves, or even just the empty space above a room that can reached by pushing a ceiling tile out of its setting.
Do with that what you will.
Slightly Safer Summoning Games
If you're curious about the kinds of games in the previous section, but aren't quite willing to take that deep of a plunge, this section is for you: A series of summoning games that have slightly less risk involved. Don't get me wrong — all ritual games are inherently risky — but the entities or visitors summoned by these games tend to be a little more benign than, say, the monster in your closet or Chizuko. Think of them as supernatural guests you're having over for a nice social visit.
Just make sure they know they have to leave at the end of the party; you wouldn't want any unwanted visitors sticking around for all eternity, right?
One-Person Chit Chat
Although it's commonly known as One-Person (or One-Man) Chit Chat in English, the originally Japanese title of this game is actually best rendered as Talking Alone — just as what's sometimes called One-Person Hide And Seek is more accurately translated Hide And Seek Alone. The idea behind the naming convention for both takes an activity you'd typically need multiple people to play and removes all but one person… but not all players, if you catch my drift.
One-Person Chit Chat is easy to play. All you need are a couple of chairs, a glass of water, and a strand of your own hair. This one is best saved for those who are good conversationalists, though; you're mostly likely to achieve success if you're excellent at public speaking — if you're really, really good at getting people to pay attention to you, and to keep paying attention to you the longer you talk.
If you do it right, you'll attract a captive audience. And if you're lucky, they might even talk back.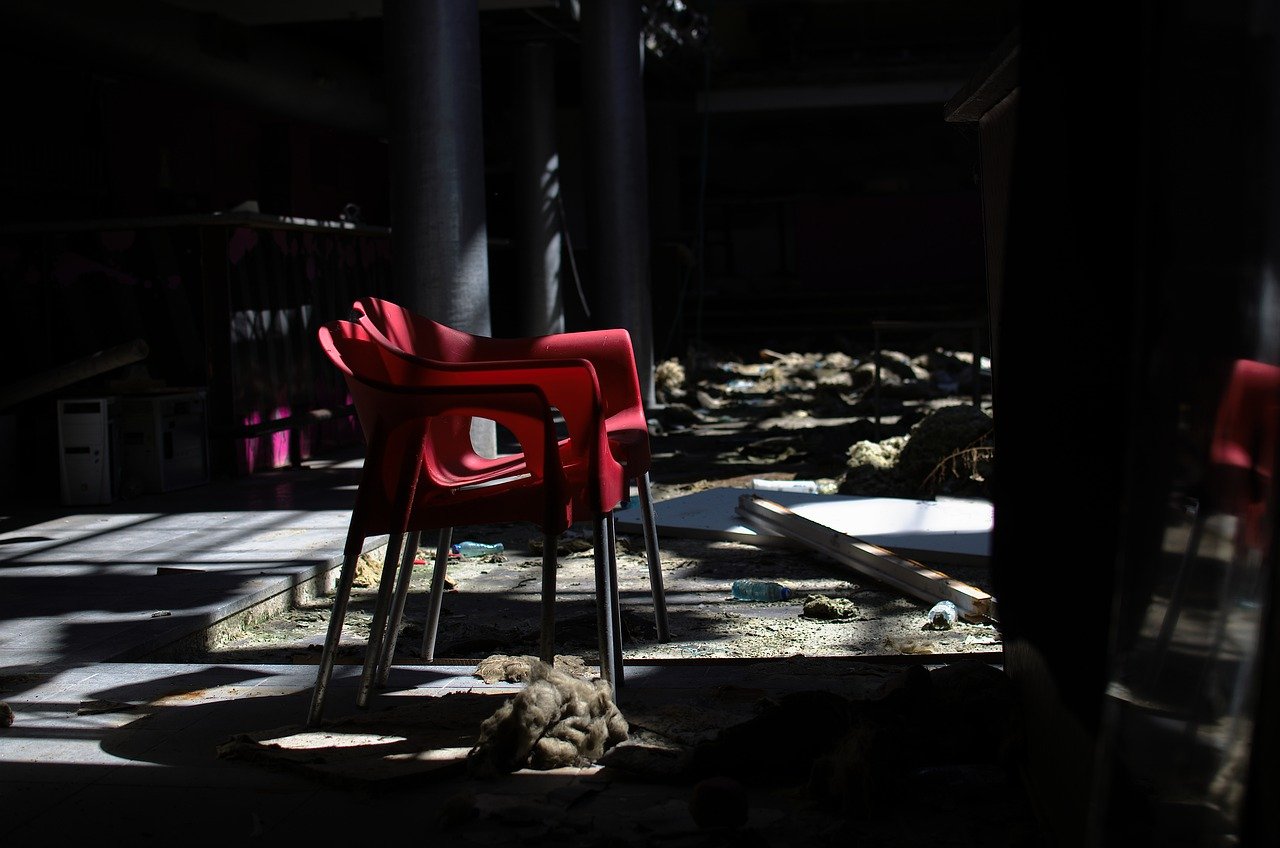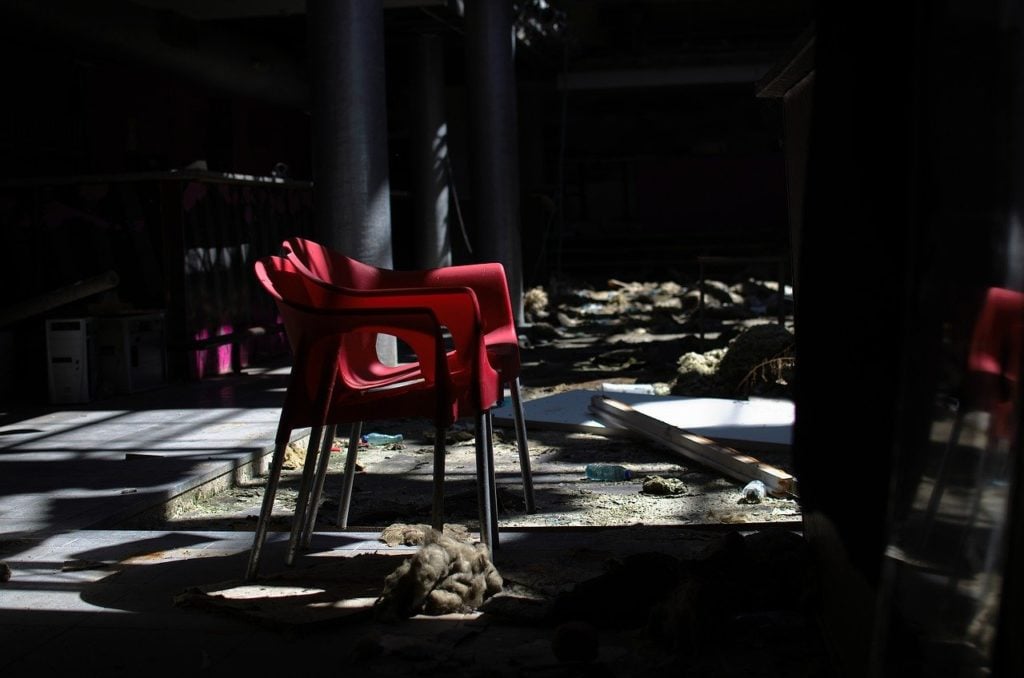 The Hosting Game, Blind Man's Bluff, and the Whistling At Night Game
I tend to think of this grouping as How To Throw A Party For Ghosts. All three inovlve inviting a bunch of entities to come visit via performing an elaborate procedure, and then more or less just enjoying their company until you decide it's time for the party to end.
The Hosting Game is probably the safest of the bunch, and generally a little easier to play. Don't try undertaking Blind Man's Bluff unless you're comfortable walking around without the use of your eyes. And don't try Whistling At Night unless you're comfortable with inviting guests who might seem safe at first, but who can turn on a dime. And also maybe turn into snakes.
No matter which you choose to play, be polite and hospitable, but also make sure you lay the ground rules for your guests — particularly when it comes to ending the party. They don't have to go home, but they can't stay here… because if you let them overstay their welcome, they might never leave. Ever.
The Dark Music Ritual
Some might consider the Dark Music Ritual to be a little more dangerous than I do, but to be perfectly, as long as you obey the rules and remain respectful, you shouldn't run into any problems here.
Besides, the point of this one is to summon an entity who will perform a beautiful concert for you. Who doesn't love listening to beautifully-played music performed live just for them?
It helps if you have some skill with an instrument to play this one, even if it's just the ability to carry a basic tune while you hum. You don't have to be a virtuoso, though — and, in fact, it's probably better if you're not. Your guest — your visiting artist — might be offended if you show them up.
But if you lay the scene correctly, you'll have something beautiful to listen to, now and in the future. Just… don't share it around. The performance and the recording are for you, and you alone. Breaching the trust the visiting artist has placed in you would be… unwise.
Information Gathering Games
It's worth noting that many information gathering games can actually be played at any time. Not so with these ones, though; they all require the dark of night in order to work. Whether or not that means that the information they'll impart to you is on the darker side as well remains to be seen.
For those who would seek out knowledge, these games are for you.
Mother Midnight
Mother Midnight isn't terribly difficult to play, but it answers only one very specific question: When you're destined to die. Yes, there are three other questions you'll ask her over the course of the game, but this one? This is the one to which you likely don't already know the answer — and the one to which the answer is something you might be burning to know.
Just… be sure you want to know before you play. Because once you know the answer… you can't exactly un-know it, if you know what I mean.
Mother Midnight is a curious one in that it's not totally clear where it came from, or how long it's been circulating. It was brought to my attention by a reader, who was kind enough to allow me to collect their memories of how the game was played and publish it back in 2020 — and, as far as either of us knows, TGIMM's 2020 piece on the game is the only time it's ever been brought to the internet. Our reader grew up playing it in Central Texas circa 2003/2004, and although that doesn't necessarily mean the game originated there and then, most signs, to me, point to the game being a hyperlocal legend from that area at that time. Interesting, no?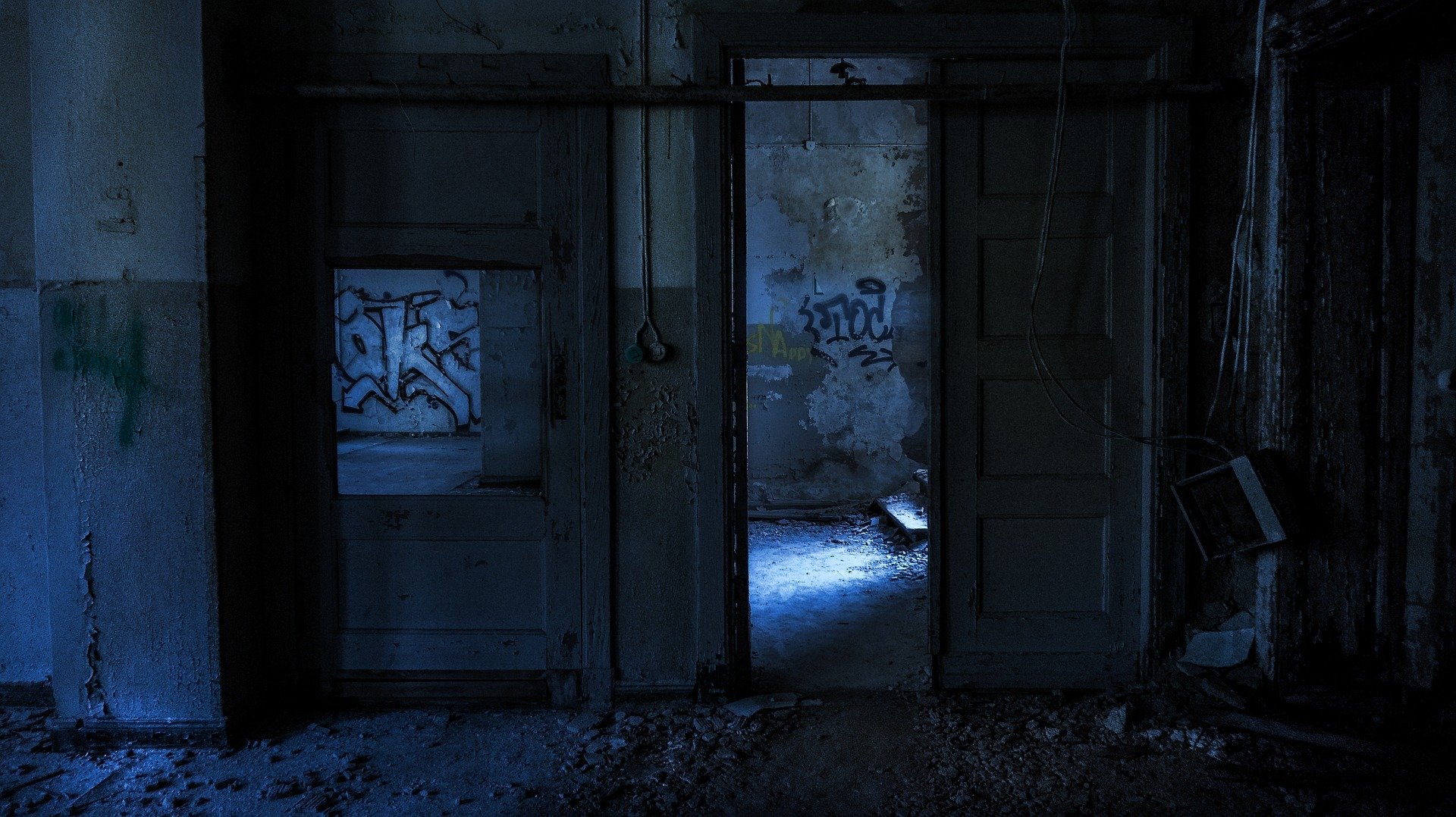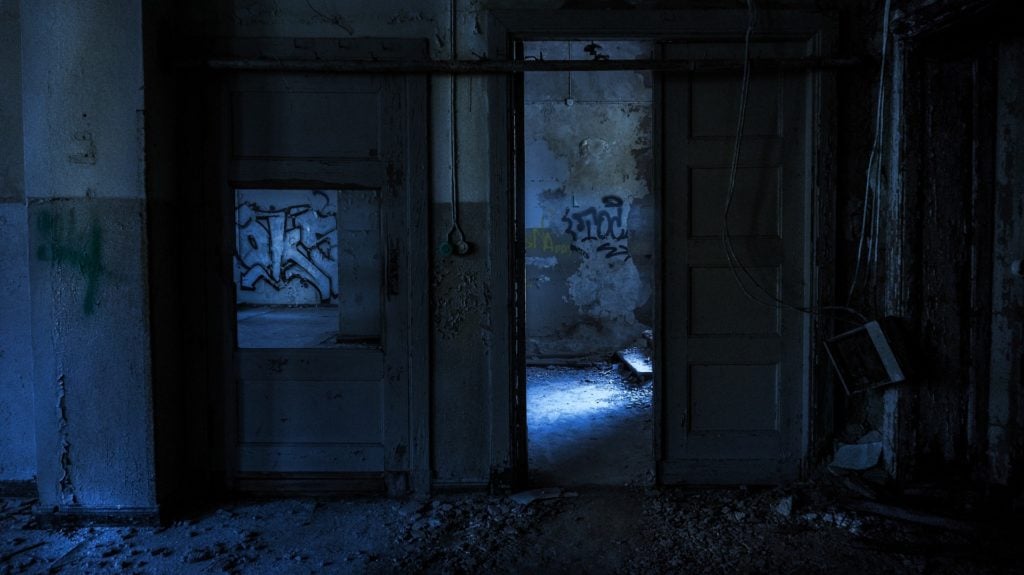 The Clock and Candles Game
If you don't mind a game that's a bit of a fire hazard (make sure you take commonsense precautions before you play!) and involves a drop of your own blood (sterilize the pin first!), the Clock And Candles Game will allow you to invite a visitor to see you, and permit you to ask them up to 10 questions — if your visitor indicate that they're amenable to such activities, of course. You'll have to do a little interpretive work — the answers to your questions will be communicated via the movement of the hands of a clock — but that's part of the fun, right? There's nothing quite like the ambiguity of interpretation to spice things up a bit.
Exactly who — or what — might be providing your answers is… not quite clear. But one thing is certain: It is not advisable to let the game go on for longer than one hour.
Also, there's no guaranteed way to send your visitor home at the end of that hour.
Consider yourselves warned.
The Little Piggy Game
You're familiar with the "This Little Piggy" nursery rhyme, right? The title of the Little Piggy Game refers to the same kind of piggies — your toes — but what precisely might be wiggling your toes for you as you play… probably isn't your favorite caregiver.
The Little Piggy Game is best played if you're seeking short answers to short questions: Your queries must be of the yes-or-no variety, and you only get to ask five of them — one for each toe. Pay attention to what happens to those toes as you ask; that's what'll give you your answers. Make sure you don't peek at your toes as you play, though — to do so is to invite disaster.
You wouldn't want that now, would you?
The Ghost Paper Challenge
If you were into YouTube's "3am challenge" trend circa 2018, you'll probably find the Ghost Paper Challenge familiar: It went briefly viral, largely — I suspect — due to the fact that it's an easy setup to fake results for the camera. But the structure of the game is both familiar and interesting, so hey, why not give it a shot?
All you need to play it is a candle and matches or a lighter, a piece of paper, something to write with, and a door — preferably one inside your home that no one else is likely to approach from the other side while you're playing. Like many ritual games of the sleepover variety—think Bloody Mary, Blue Baby, and the like — a bathroom door is ideal. To play, you'll first invoke the "spirit of the door," then you'll ask three questions, one by one, by writing them down on your piece of paper and sliding it under the closed door.
If you're lucky, the paper will come back to with an answer on it each time.
If you're not… well, you might be sitting there for a while.
Asobime-san, Or The Origami Paper Ritual
Among this particular grouping, Asobime-san, or the Origami Paper Ritual, is the most restrictive of them all: It can only be played between 3 o'clock in the morning and 3:30am, and you may only ask one question. It's also the most vague in terms of how you'll receive your answer; according to the original rules, you'll either "see" it, or you won't — although whether that means you'll see it in your mind's eye or in the real world isn't specified.
Perhaps it's a little of column A, a little of column B.
Or not. You'll just have to find out for yourself, won't you?
This one was a little difficult to render in English, but for the curious, it was originally part of the crop of Japanese ritual games that started circulating 2ch in the mid to late 2000s — the batch that included the Elevator Game and One-Person Chit-Chat, among others. It's simple to play… but perhaps not all that safe.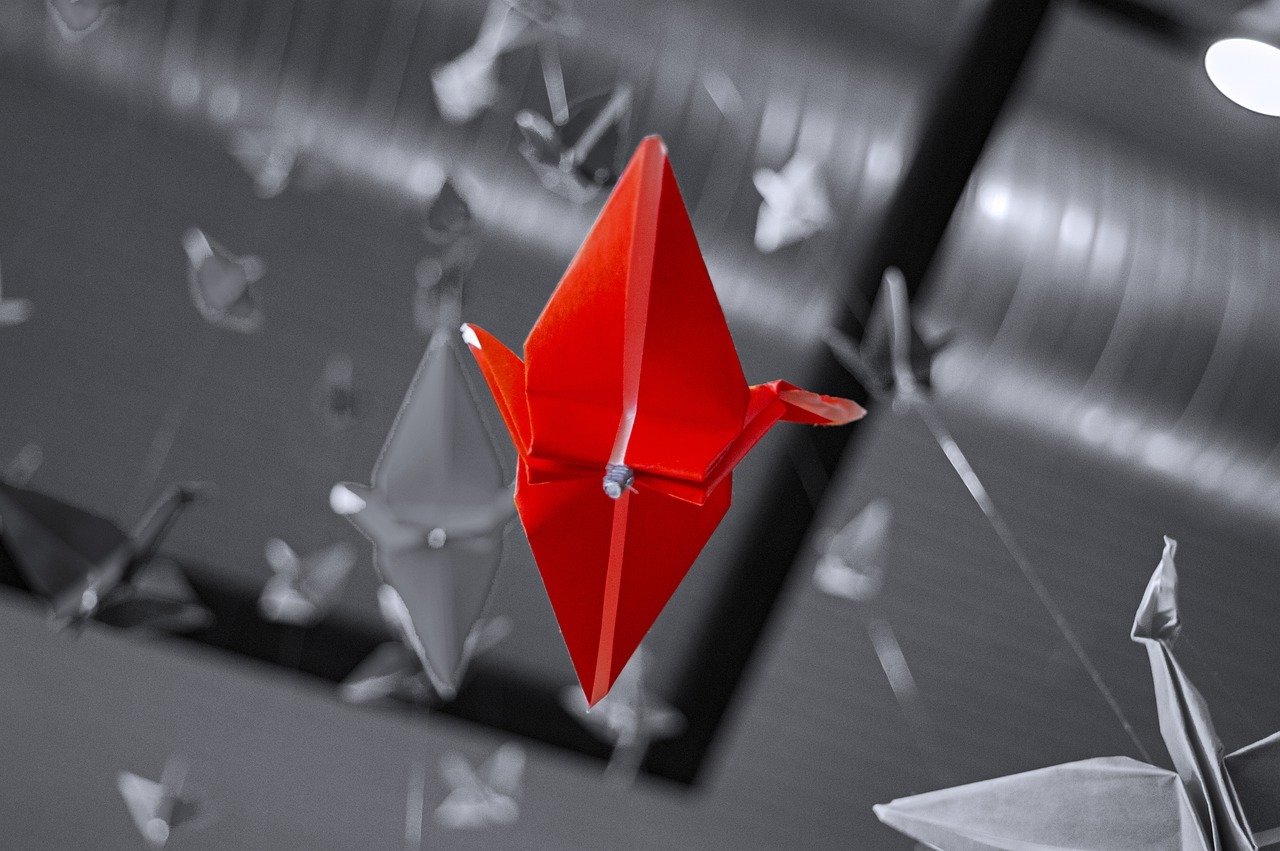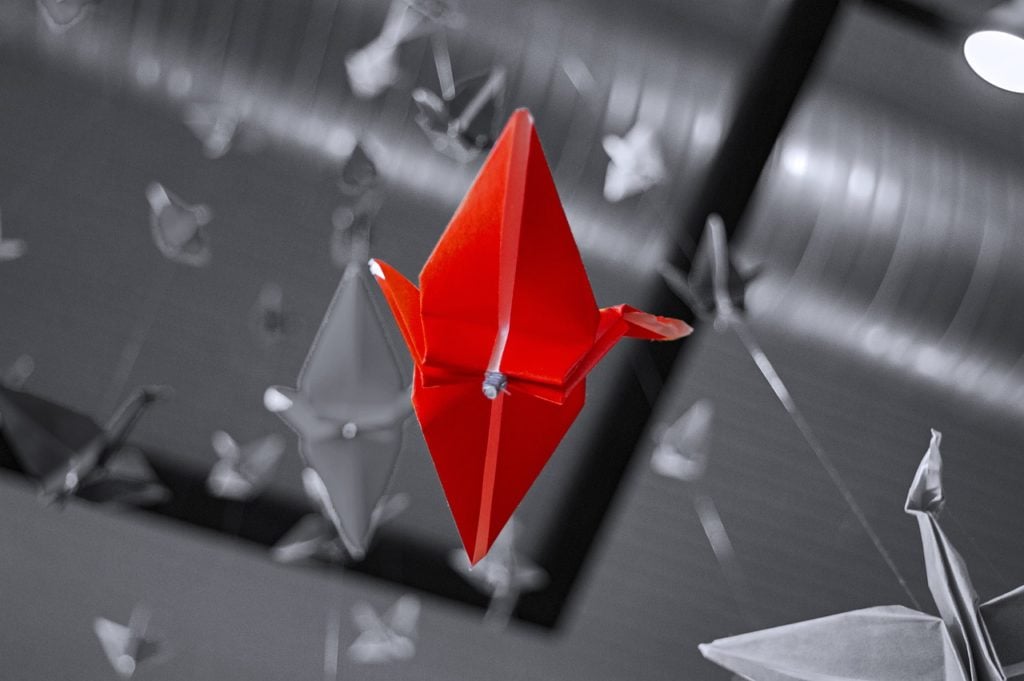 Bixian, Or The Spirit of the Pen
In contrast, the fu-chi descendent Bixian, or the Spirit of the Pen, offers the lengthiest and most flexible game for the purposes of gathering information: You can ask as many questions as you like — as long as your correspondent does not indicate that they're done playing and wish to leave — and the style of play literally spells out your answers for you.
Popular in China and Taiwan, Bixian will sound familiar to anyone who has played Kokkuri-san, even just used a good old fashioned Ouija board: They're all of a type — essentially the same game, with a common ancestor and transplanted to different locations and cultures.
However, Bixian has one stipulation that the others do not: You cannot play past midnight. Or, I mean… you could… but it's not recommended. If you do, it'll likely be the last game you ever play.
Also: Play with at least three people. There's safety in numbers here.
Games For Wishes And Luck
Wishes and good luck aren't quite the same thing — but they always sort of join together in my mind, so we're going to take a look at a few that accomplish these two goals as a collective whole here. You can wish for luck, after all, right? No matter what you'd like to receive though, be careful what you wish for; you might not get exactly what you think you're asking for, and what you're asking for almost certainly doesn't come free.
The Three Wishes Ritual
Simple yet still evocative — perhaps evocative because of its simplicity — the Three Wishes Ritual is a good one to play if you're looking for something wholesome with a bit of a witchy vibe. Playable only on nights lit up by the full moon, it sees you making… well… three wishes (surprise!) on three coins in three different areas: Love, money, and health.
But although this game is "simple" in the grand scheme of things — it requires only minimal supplies and a suitable location in which to play — it's worth noting that the details matter here quite a bit. I mean, the details always matter in these kinds of games; still, though — here, the coins may be of any denomination or from any region, but must be at least a full decade old. The wishes you make may interpret the themes somewhat loosely — for instance, "love" need not refer to romantic love — but you may only make wishes in those three areas, and only in the order specified.
Don't start this one unless you're fastidious enough to do it correctly. Otherwise… you may end up with something you didn't intend. Or worse.
The Nesting Doll Game
According to the Redditor who originally posted this game to both r/ThreeKings and r/NoSleep in 2016, the Nesting Doll Game is Russian in origin; they said they had learned it at a summer camp in the countryside when they were a child. Whether or not that's true remains to be seen, but the game itself is an interesting one. You can play it to win either good luck or a wish, which is notable; also, it's… quite dangerous, but in a somewhat quieter way than many Games of the Most Dangerous variety often tend to be.
You'll need a set of matryoshka dolls to play it, of course — one with an odd number of dolls. The older, the better. Also, make sure you've got a good memory before trying to play; if you miss one detail along the way, you'll… well, let's just say that you won't be getting your wish.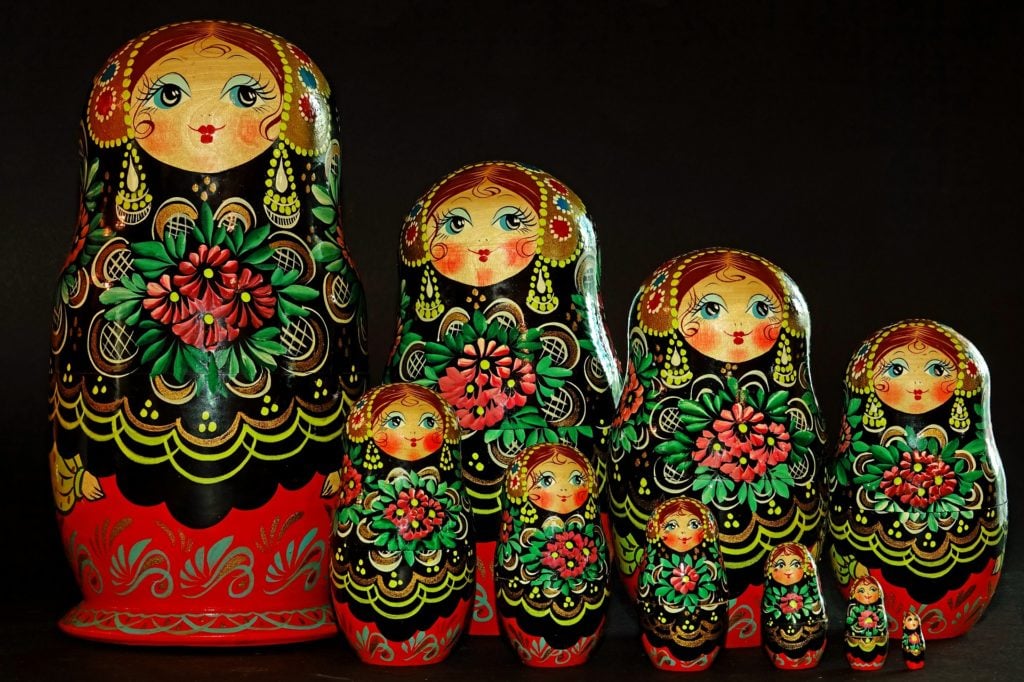 Lady Spades
Lady Spades is almost certainly a made-up ritual; it's one of those games with a slightly-too-detailed backstory that betrays its fictional origins by attempting to answer each and every detail about who or what Lady Spades actually is. Interestingly, the sources for the game I referred to when researching my original write-up on it back in 2016 have all since been scrubbed from the internet.
Regardless, Lady Spades shares a lot of DNA with Bloody Mary, but with one crucial difference: Whereas the point of Bloody Mary is simply to summon the titular entity in a mirror in a darkened room, the point of Lady Spades is to do so in order to ask of her a favor. If she chooses to grant it, then luck you! You've gotten your wish. If she doesn't, though…
…Well. That's the price you pay for asking an unreasonable favor, isn't it?
The Dark Reflection Ritual
The Dark Reflection Ritual is a good one to play with friends — partially because who doesn't like playing games with friends, and partially because the more players you have here, the more likely you all are to survive… and to win the prize.
This game, which is quite old now by internet creepypasta standards (close to 10 years!), involves intentionally breaking a mirror to draw bad luck to you, then essentially trying to outrun that bad luck for an extended period of time. If you survive, then you'll be granted good luck for an extended period of time. If you don't, though… you'll… no longer be in a position to care about good or bad luck.
There's safety in numbers, which is why many players are recommended to play: The bad luck following you all for the duration of the game is diluted the more players there are. Of course, it does also mean that the resulting good luck for a winning condition is a bit diluted, too — but that's a small price to pay for safety, is it not?
Dragon's Luck
Are you feeling magnanimous? Good for you; there are too few truly selfless people in the world. If that's you, and if there's someone you care about so much that you would put yourself in harm's way to protect them, then that's what the Dragon's Luck ritual game is for: It bestows up on the person of your choosing several years of good fortune and health. It also means that you, yourself, have chosen to shorten your own life in return.
Or at least, that's what it does, if you believe in it. Personally, I'm of the viewpoint that this one is a story only — a piece of fiction originally published to the Creepypasta Wikia in 2014. But hey, sometimes, belief is all that's required to make something real — so if you're feeling generous, and you're willing to conduct a strange ritual at midnight using things like candles and blood and hair and a glass of milk (yes, really), then have at.
Strange Journeys
What if all you want out of your nighttime ritual game experience is… well… an experience? That's what these four games are for. Yes, some of them do have winning conditions and prizes granted accordingly — but ultimately, they're more about the trip than the destination. Sometimes, it isn't where you go, but how you get there that matters.
These four games are also probably going to be quite familiar to many of you; they hail from the heyday of the internet's interest in ritual games and ritual-based urban legends. I think they're worth including all the same, though, if anything because they're so different from so many of the other types of games in this collection.
11 Miles
You'll probably have a hard time actually playing the 11 Miles game; it's a piece of fiction that places the reader in the position of the protagonist, more than a set of doable instructions. But folks regularly seem more interested in the nuts and bolts of this one than anything else, so if you want instructions, here you go.
All this one really entails is finding the correct road, and then driving down it (at night, of course) for 11 miles. If you make it all the way down, you'll get… something as a reward — but although the idea of driving 11 miles might seem simple, these 11 miles are a bit more eventful than your standard road trip tends to be.
Also, finding the correct road in the first place is something of a challenge.
The original tale was written by Richard Southland, by the way; it's a terrific read, and I recommend checking it out if you can. It's a little hard to find these days, but it's accessible here, for the curious.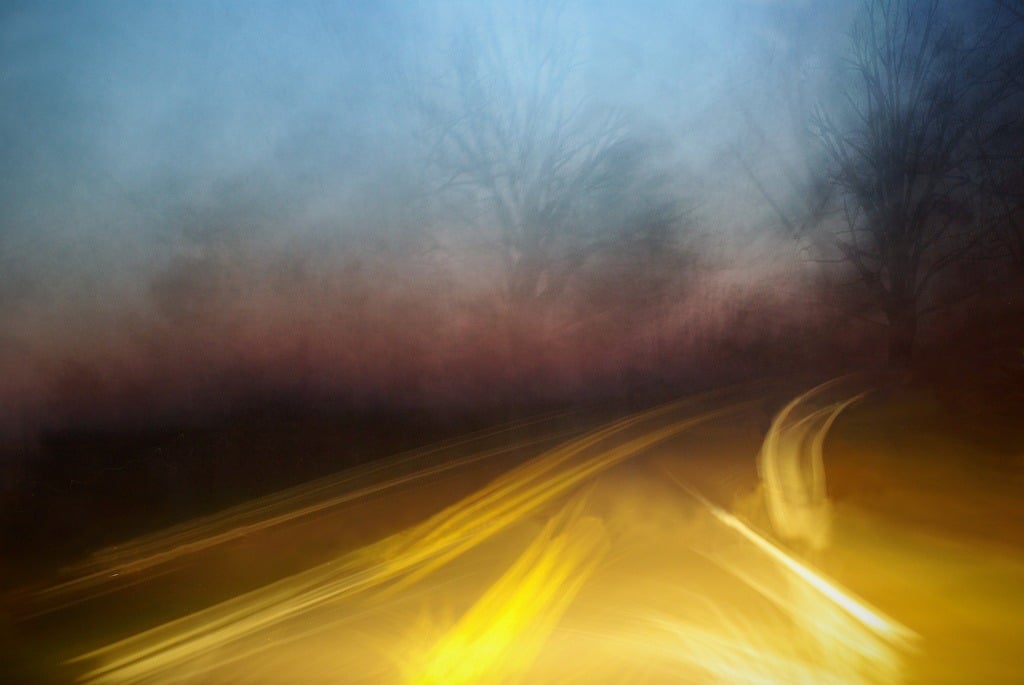 The Hooded Man Ritual
Like 11 Miles, the Hooded Man Ritual is one you can read, but not really one you can play — not in reality, at least. I suppose you could always play this one in your mind; many ritual games — particularly those that involve journeys — are really about examining the inner workings of yourself more than anything else.
In any event, this one was brought to the fore by a post to r/NoSleep in 2014; it does, however, share some commonalities with an older Japanese ritual posted to 2ch circa 2008 — namely the use of a black telephone and pieces of black cord to dial up the unknown. (I've covered that one in my book, Dangerous Games To Play In The Dark, by the way, so if you want to see my take on it, head to your favorite book seller or library to grab a copy.)
Can you actually contact the spectral cab driver in this game? Probably not. Is it maybe worth trying on a dark night sometime, anyway? Maybe. It might give you something to think about, if nothing else.
The Ritual Of Static
The hardest part of the Ritual of Static — or O Ritual da Estática, in the original Portuguese in which this game from Brazil was initially posted sometime around 2013 — is acquiring the kind of television you need to play it: An analog television capable of tuning to a channel full of static. Not a blue screen; not a blank screen; a screen full of static — what I used call "snowball fight screen" when I was a kid.
If you can do that, though — and if you're willing to dive deep into your own psyche for hours on end in the middle of the night — you might find this one to be an interesting experience. What you get out of it isn't entirely clear; it may be something akin to the opening of your third eye, according to a sort of comic strip which accompanied the original story, but that can really only be confirmed by someone who's played the Ritual of Static.
And who was in a condition to describe their experience at the end of it.
There are some things the human mind just wasn't meant to withstand.
The Three Kings Ritual
Ah, yes — Three Kings, the ritual game responsible for kicking off the several-year period during the mid- to late-2010s in which the English language corners of the internet were especially interested in weird, ritual-based urban legends. Posted to r/NoSleep in 2012 under the title "Please don't actually try this," Three Kings spawned a whole subreddit soon after, and, well… here we are.
The setup for this one begins at 11pm, but the game itself doesn't start in earnest until 3:30am. It only runs for an hour — not a minute more (there are failsafes to prevent it from going on too long) — but that hour? It's usually an eventful one — one that makes certain aspects of yourself clear to you in a way they may not be in your day-to-day life.
Between yourself and the two mirrors you set up in this one, you see, you've got a queen, a king, and a fool — but these roles are not static. And although you may see yourself as the king and the mirrors as your queen and fool the mirrors — or, more correctly, whatever might be inside the mirrors — might not share that perspective.
Rituals To Catch A Glimpse Of The Unknown
Sometimes, you don't want to fully immerse yourself in the unknown; that's… a little much, and often unsafe. If you feel like dipping your toe in, though, these rituals might give you the thrill you're looking for without dragging you all the way in. They provide brushes with the other side, rather than full, face-to-face meetups.
That doesn't meant they're 100 percent safe, though. Windows and telephones go both ways, after all.
The Mirror Window Game, Or Peek-A-Boo
There are loads of games that purportedly tell you how to go to another world using everything from elevators to trains — but if all you want to do is look into another world without actually setting foot in it, a mirror will suffice.
If you perform the Mirror Window Game/Mirror To Another World, or Peek-A-Boo, as it was called in a now-deleted Reddit post back in 2012, correctly, you'll have 20 minutes — the time between 3:33am and 3:53am — to peek into a realm or plane of existence very different from our own. Should anything go wrong, however, you'll need to break the mirror — so make sure you use one that can be relatively easily destroyed and disposed of. (Don't use your grandparents' favorite antique floor mirror.)
Also: Make sure you're okay with not being able to fully relax around mirrors from here on out before you play. To play is to invite some… perhaps unwanted attention from whatever might be lurking on the other side.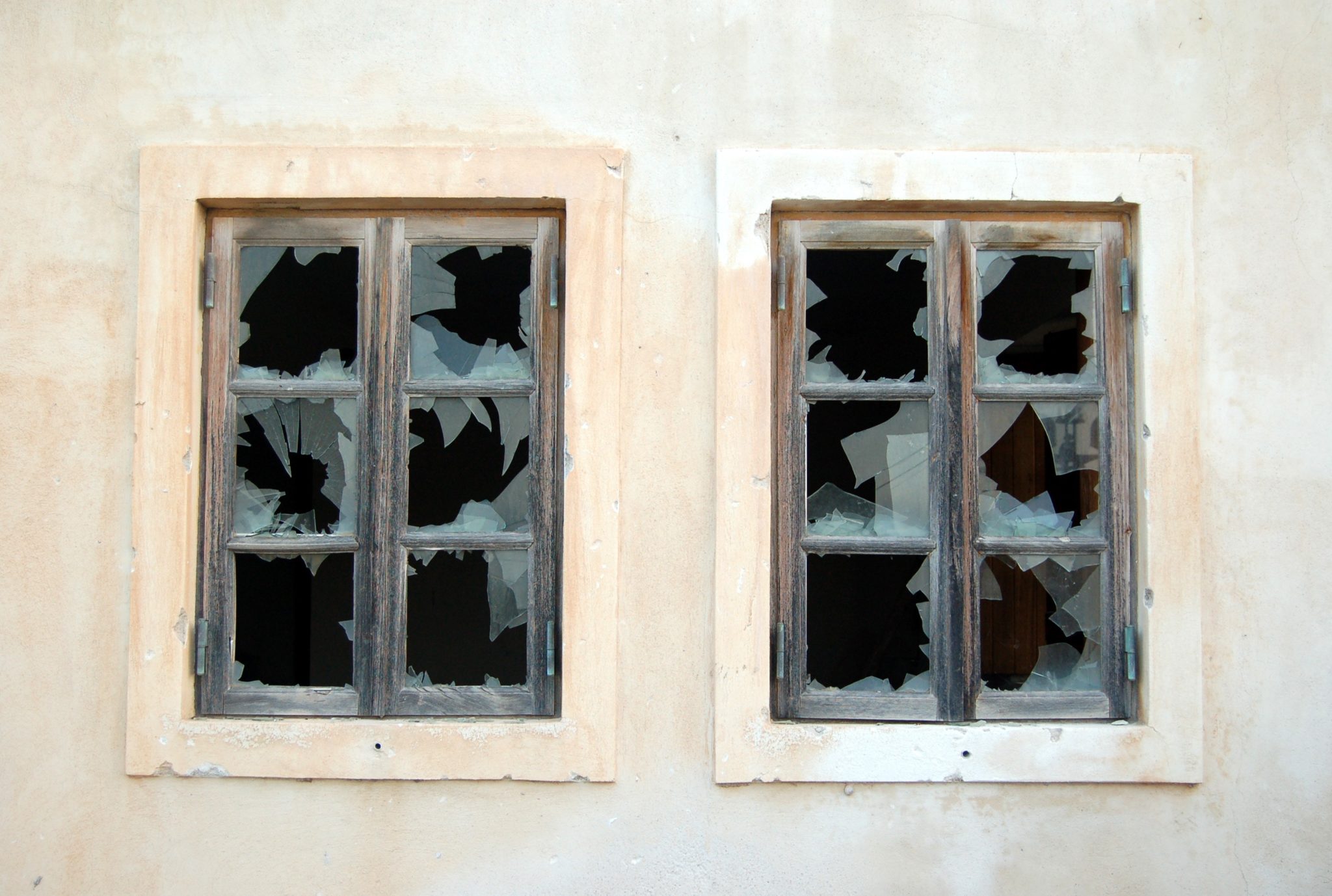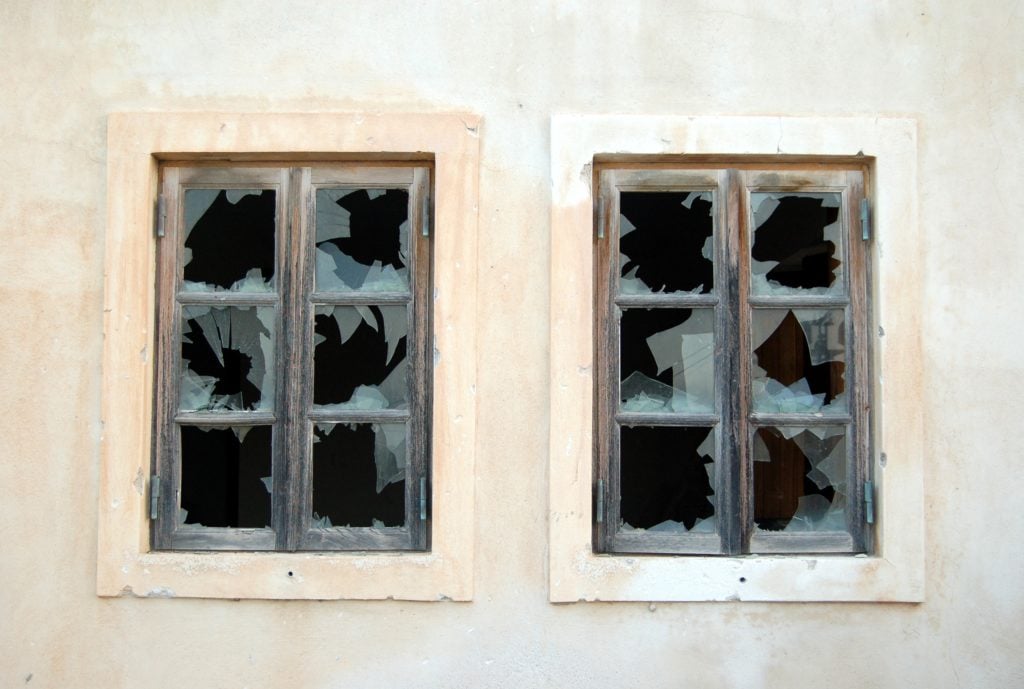 The Synchronization Game and the Picture Game
The Synchronization Game and the Picture Game are something of a pair, so we're going to group them together here: They both involve using a camera to attempt to capture something that may not be visible to the average human eye.
In the Synchronization Game, you and a partner have to work together to get your timing exactly right. If you do, you'll be able to snap a picture of a mirror that… likely has something other than just your own reflection hidden inside. In the Picture Game, meanwhile, you and at least one friend (although ideally more) pass the camera around in a circle and each take a picture of the circle's center, again in the hopes that one of the photos will show something… else in it.
Neither is particularly safe. Pay attention to the red flag conditions. And do NOT proceed if any of them occur.
You've been warned.
Ritual To Experience The Other Side
This Ritual To Experience The Other Side is pretty much exactly what it says on the tin: A ritual to experience the other side (or however you like to refer to worlds beyond our own — the Otherworld, alternate dimensions, the spirit world, and so on. Pick your favorite!).
Like the Mirror Window Game, this one uses a mirror to make a sort of supernatural window; unlike the Mirror Window Game, however, whatever's on the other side of that window… doesn't quite stay over there while you're playing. Windows aren't just things to look at, after all; they're also egresses — ways to pass through from one side to the other. So, if you want something a little more immersive than the Mirror Window Game, but not quite as immersive as, say, the Elevator Game, this one might be what you're looking for.
Just be sure to send back everything that came over before you wrap up — and close up that window tightly, too.
How To Record The Dead
What if you don't really want to look at the other side? What if you're more interested in hearing it? That's what this method on how to record the dead is for. At its core, it's a souped-up EVP session; it does, however, require much more setup than just turning on a voice recorder, and once you've gotten the ball rolling, you can only go for an hour before you must necessarily stop.
(Seriously. Don't record longer than an hour. Just… don't do it.)
Later, when it's light out, take a listen to your recording. Listen carefully. Turn the volume up. Play with the speed, if you feel like it. But listen. You might just hear something you weren't expecting to.
The Shoebox Telephone
And if just listening isn't enough — if you want to be able to converse — the Shoebox Telephone ritual from the Three Kings era of Reddit is the way to go. More melancholy than truly eerie, this one has you making a telephone out of a paper cup, some string, and a shoebox, writing a letter to someone dearly departed who you wish to speak with again, and then waiting to see if they call you back.
In some ways, the shoebox in this game functions the same way mirrors do in mirror window-type games: The shoebox is an intermediary—the thing that stands between you and the other side and facilitates a connection, without letting the two worlds intermingle or bleed too far into each other.
Know, though, that even if you think you're calling the right person, calling a wrong number is still possible. So are prank calls coming in from the other side, for that matter.
Do not call a wrong number.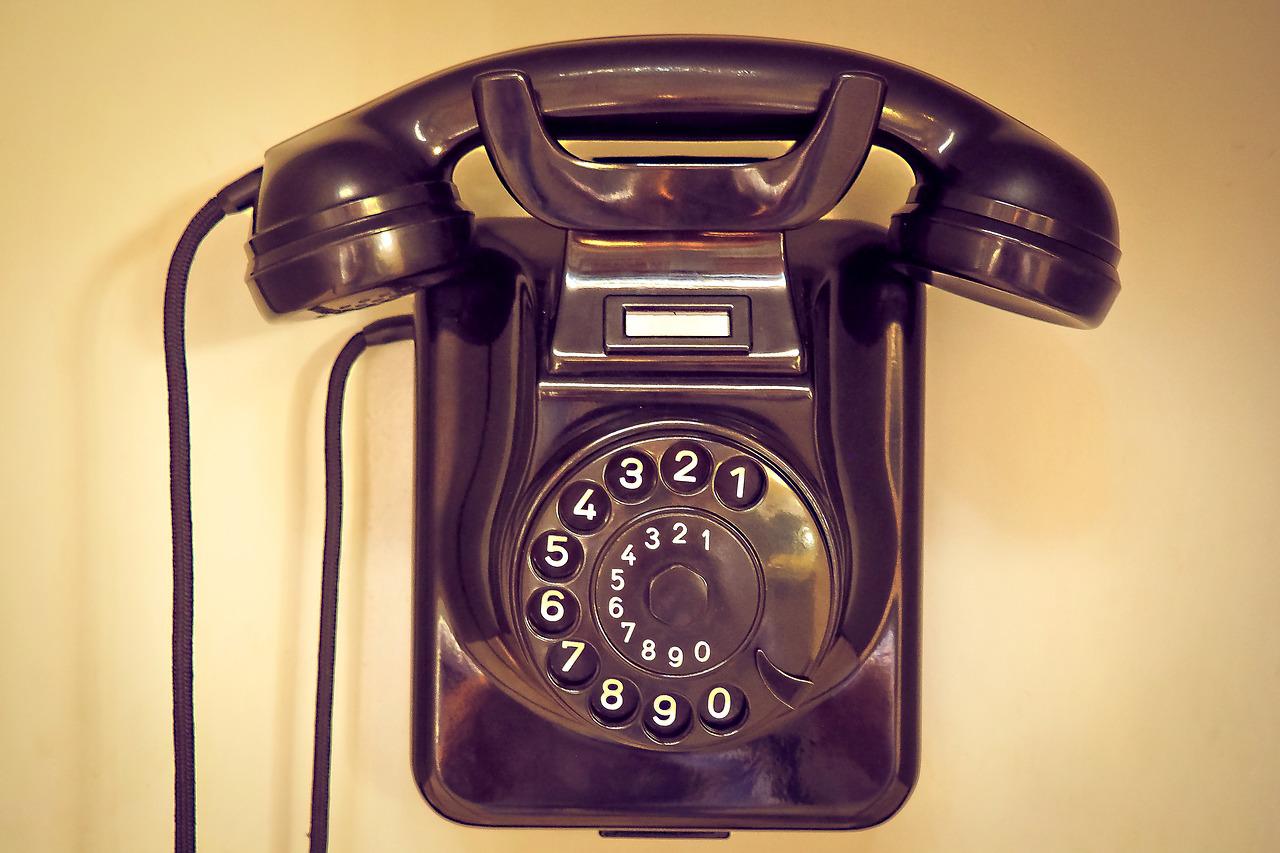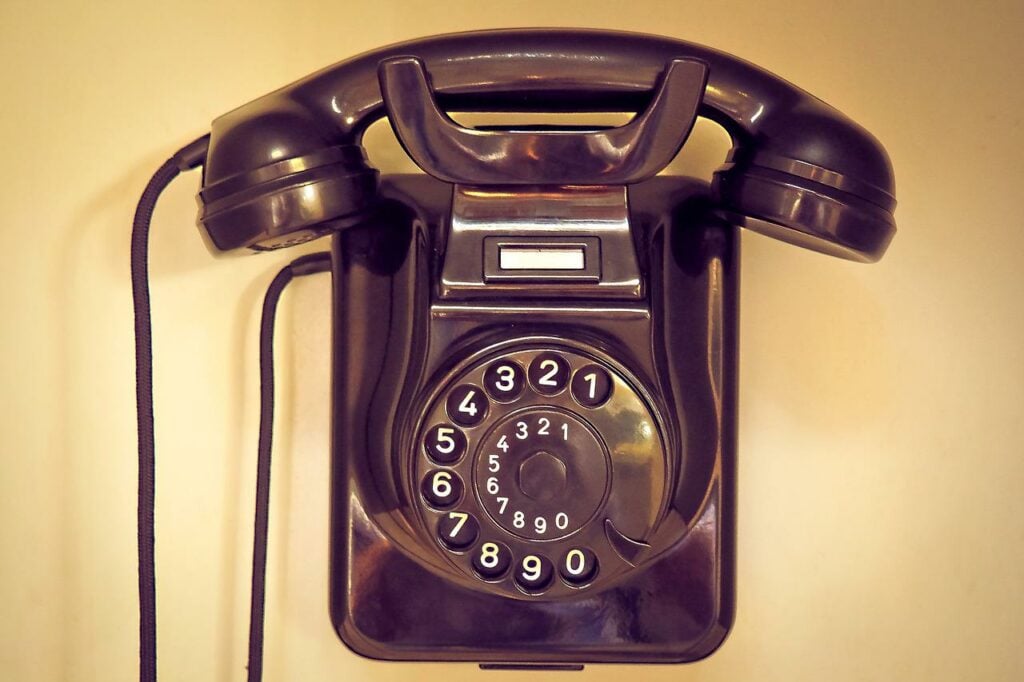 Hyakumonogatari Kaidankai, or the Game Of 100 Ghost Stories
Many of today's most popular urban legend games are quite recent inventions—creations that popped up in the internet age over the past 10 or 15 years at the outside. Not so with the Game of 100 Ghost Stories; this Japanese ritual game goes back at least to the early Edo period: We have written evidence of it from 1660.
It's deceptively simple: Get together with a group of friends, light a bunch of lanterns, and take turns telling stories of the strange and unusual, one at a time, extinguishing a lantern with the conclusion of each tale. When you reach the end of the 100th story, you're meant to get a glimpse of the other side… although precisely what that glimpse might be varies based on the telling. Once a test of courage, the game was frequently abandoned by its players before the end of the final story.
Are you brave to see it through to the end?
Supernatural Challenges
These are the games you're really here for, aren't you? Not just games to play at night, in the dark; not just games that summon creatures at night, in the dark. Games that summon creatures at night, in the dark, which them pit you against that creature, daring you to survive until morning.
I wouldn't recommend playing them, of course.
But you aren't going to listen to me, are you?
The Candles Game, the Midnight Game, and the Man In The Fields
I'm grouping these three games together because they a) all came about at roughly the same time (that is, towards the beginning of the late 2000s-early 2010s urban legend game renaissance), and b) all use roughly the same structure.
First, you summon something — vague spirits in the Candles Game, the Midnight Man in the Midnight Game, and the Man In The Fields in his titular game.
Then, you have an action to perform and a goal to reach: In the Candles Game, you must travel throughout your house in the dark, lighting each and every candle as you go; in the Midnight Game, you must travel throughout your house in the dark, evading the Midnight Man as you go; and in the Man In The Fields, you must travel throughout your house in the dark, closing everything that's closeable as you go.
If you survive the night, you've earned bragging rights for the foreseeable future.
If you don't survive the night… well, let's just say that there are fates worse than death.
I'm sorry.
P.S. Don't play any of these games with people in your homes who are not joining along. Putting someone in mortal danger without their knowledge or consent isn't a very nice thing to do.
The Lookee Lookee Game
The Lookee Lookee Game takes its cues from those three earlier games — the Candles Game, the Midnight Game, and the Man In The Fields Game — except that it's much more recent: It's from the TikTok era of ritual games, having been invented by Yonah Edens, aka @hesoswag, in March of 2022.
First, you must adorn every window in your home with the image of an eye. Then, you use an incantation to summon the Look-See Man. Then, you travel throughout your house in the dark, evading the Look-See Man as you go.
Sound familiar?
There's a difference at the end, though: If you survive the night, you win a prize beyond bragging rights: The gift of foresight.
Now guess what the cost of losing is?
Hint: The Look-See Man is really into eyeballs.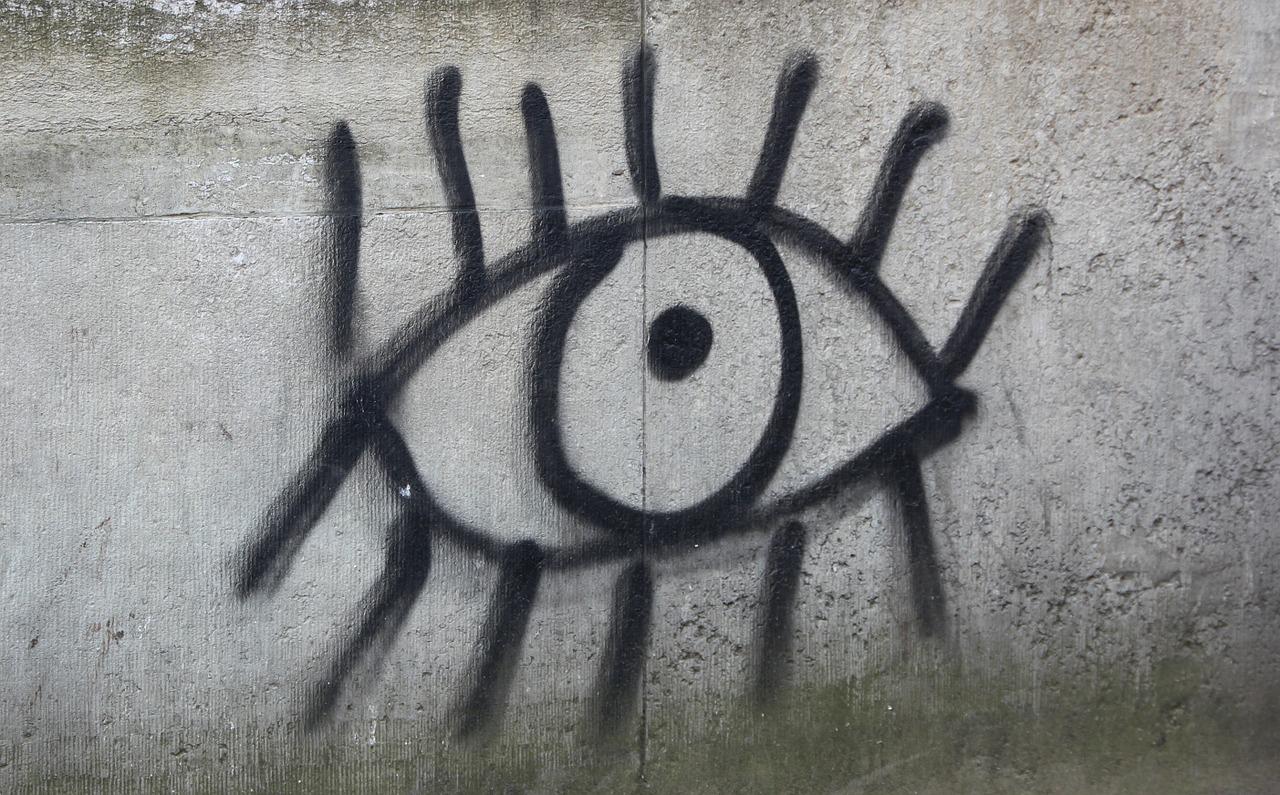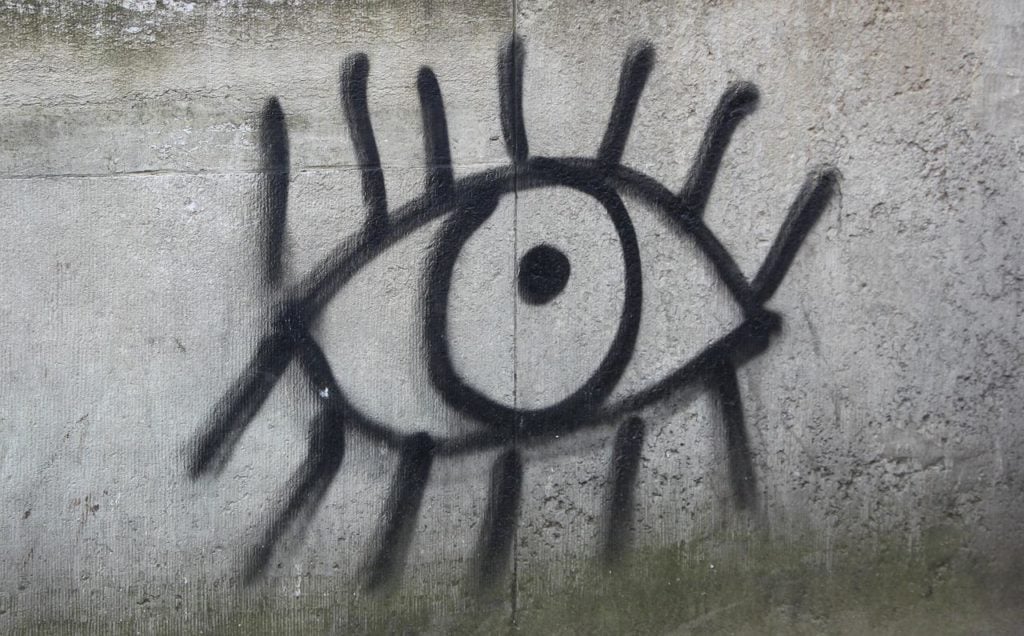 Hide And Seek Alone, Dry Bones, and Living Doll/Scapegoat
Another grouping of games that all sort of go together, these three are what I tend to think of as High-Octane Hide-And-Seek games. Hide And Seek Alone, or Hitori Kakurenbo, is the oldest of the bunch; it began circulating the internet in Japan circa 2006/2007. The Living Doll Game is probably next, although that's mostly going by its English translation date of 2012; it likely also originated on the Japanese language internet around the same time as Hitori Kakurenbo. Then there's Dry Bones, which came along around 2013.
All three of them see you inviting… something into your home, after which you must engage in a variation on a classic childhood game with it. Both Hide And Seek Alone and the Living Doll Game utilize dolls in their playing, although they serve very different purposes. Dry Bones, however, is a little different, although I still think it belongs here, rather than with the Candles Game, the Midnight Game, and the Man In The Fields.
Why? Because the point of Dry Bones is to hide — not move. True, you may have to move in order to stay hidden; it is, however, essentially a hide-and-seek game, which, to my mind, puts it more in the Hide And Seek Alone wheelhouse than in the Midnight Game one.
These three games are typically played in the home… although I'd think very carefully about whether you really want to do that. Your home is supposed to be your safe space, right? Do you really want to make it inherently unsafe?
The Wager Game
Are you a gambling kind of person? How high do you like your stakes to get? If your answers are "Absolutely" and "As high as possible," then the Wager Game is for you. (The Wager Game shouldn't be for anyone, really — betting it all can be dangerous not just for you, but for other people, as well — but… well, you're going to do what you're going to do no matter what I say, aren't you?)
Tucked within a creepypasta from 2015 titled "A Deck Of Cards," the Wager Game sees you battling against a supernatural opponent in a poker-like game where the winner well and truly takes all. If you win, you'll have collected a store of information—knowledge which you have always wished to have, and which you've now gotten the opportunity to gain. And if you lose?
…Don't. Just… don't lose.
The Runner
Some supernatural competitions are games of endurance. Some are games of skill or strategy. And some? Some, like the Runner, are just about whether you can run really, really fast over short distances.
This one was posted to the Creepypasta Wikia in 2014 under the title "Racing In The Dark," and, well… the title is apt: That's exactly what you're doing. True, you wouldn't be able to see your opponent even if you were racing in a well-lit area, but it's essential that the corridor down which you've chosen to run is so dark at the start of the game that you can't see your hand if you hold directly in front of your face.
The prize for winning this one is duplication: Your opponent will duplicate any object for you, so long as you make sure to wager that object at the beginning of the game. If you win, your opponent will also ask you if you want a rematch.
Don't accept it. It's basically impossible to win a rematch. And your opponent's prize is… not something you're going to want to lose.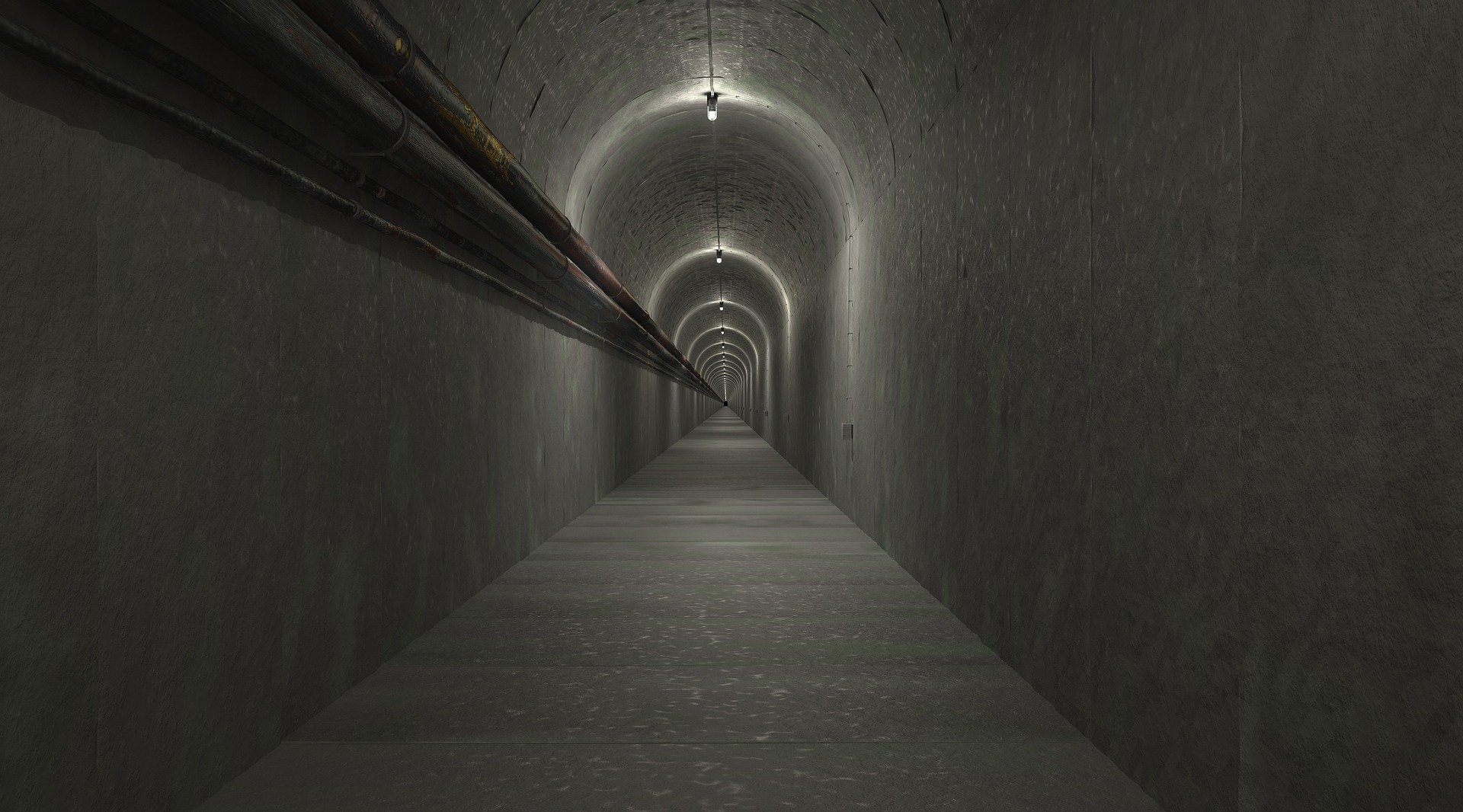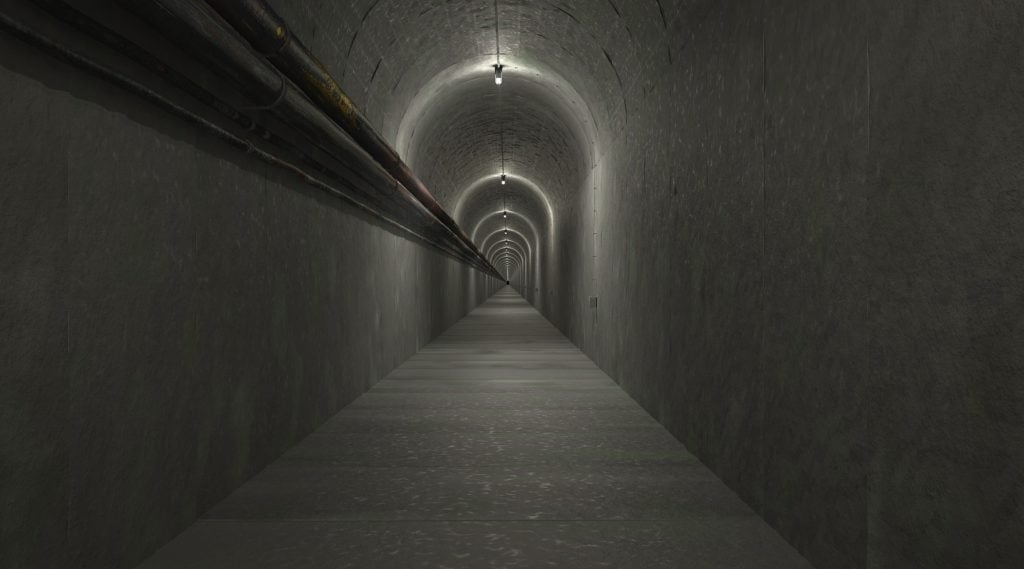 Lights Out
For a larger-scale game — one that takes place in an entire building with at least eight rooms — you might give Lights Out a shot… although, as it's written, it's actually impossible to play: The incantation required to summon your opponent is expressly not included in the instructions.
That's because it's a fictional creation, of course. Posted to the r/ThreeKings subreddit in 2017, its key omission is also key to the storytelling: You can't prove it doesn't work if you can't actually play it, which makes it all feel much more real than it might otherwise. Clever, no?
If you were able to play it, though, you'd find yourself racing through the building of your choice, trying either to turn all the lights on or turn them all off. Your opponent, of course, is trying to do the opposite. One of the conditions is easier to achieve than the other, so bear that in mind.
There's a prize for this one, of course. There often is with a competition.
That means there's also a cost for losing, though.
Dreaming Games
Some ritual games must be played at night for a very specific reason: You're meant to go to sleep and dream during them. The dream, it's said, will reveal to you something about yourself — something you can't access in the waking world. Or, the dream will trap you, unless you can figure out how to escape — sometimes winning you a prize when you awaken, should you manage to do so.
Waking up isn't always easy, though. And believe me when I say that getting trapped in your dreams is… not as idyllic as it sounds.
In The Eye Of The Giant
Imagine a staircase.
Imagine yourself going down the staircase.
At the bottom of the staircase, there are several doors
Open a door, and you will find one of four giants waiting for you. The giant will tell you something about yourself — if, that is, you have permitted yourself to dream about the four giants. You'll only take this journey down the staircase, through the door, and into the giants' realm if you set up your sleeping environment in a specific way; you're also only permitted to sleep for nine hours — whether or not you dream for the entire time.
Or at least, that's what the Redditor who originally posted In The Eye Of The Giant to r/ThreeKings noted in 2014. I suspect that this one is mostly made-up, although it likely functions quite well as a form of meditation, similar to how the Doors of Your Mind/Red Door, Yellow Door/White Door, Black Door/the Game of Seven Doors does. This one is about getting in touch with the deeper parts of yourself than with ghoulies, ghosties, or long-legged beasties — but there still might be a touch of the unknown in there somewhere, too.
Tread carefully.
Little Finger Game
If you're less interested in exploring your own mind and more interested in getting a ghost to chase you down in your dreams, the Little Finger Game will give you that thrill. It operates on what I usually of as "Ringu rules" — not unlike how the cursed video at the heart of the original Ringu works, seven days after you read the titular "Little Finger" story, you'll have a dream that'll put you in mortal peril.
If you read the story, the narrative it relates will occur within your dream. The woman with the missing finger who approaches you within the story for help will also do so in your dream. If you say yes, you'll have to find her missing little finger; if you fail, you'll never wake up again. If you say no…
…uh…
…on second thought, don't say no.
On third thought, just don't read the story at all. You're better off that way. Really.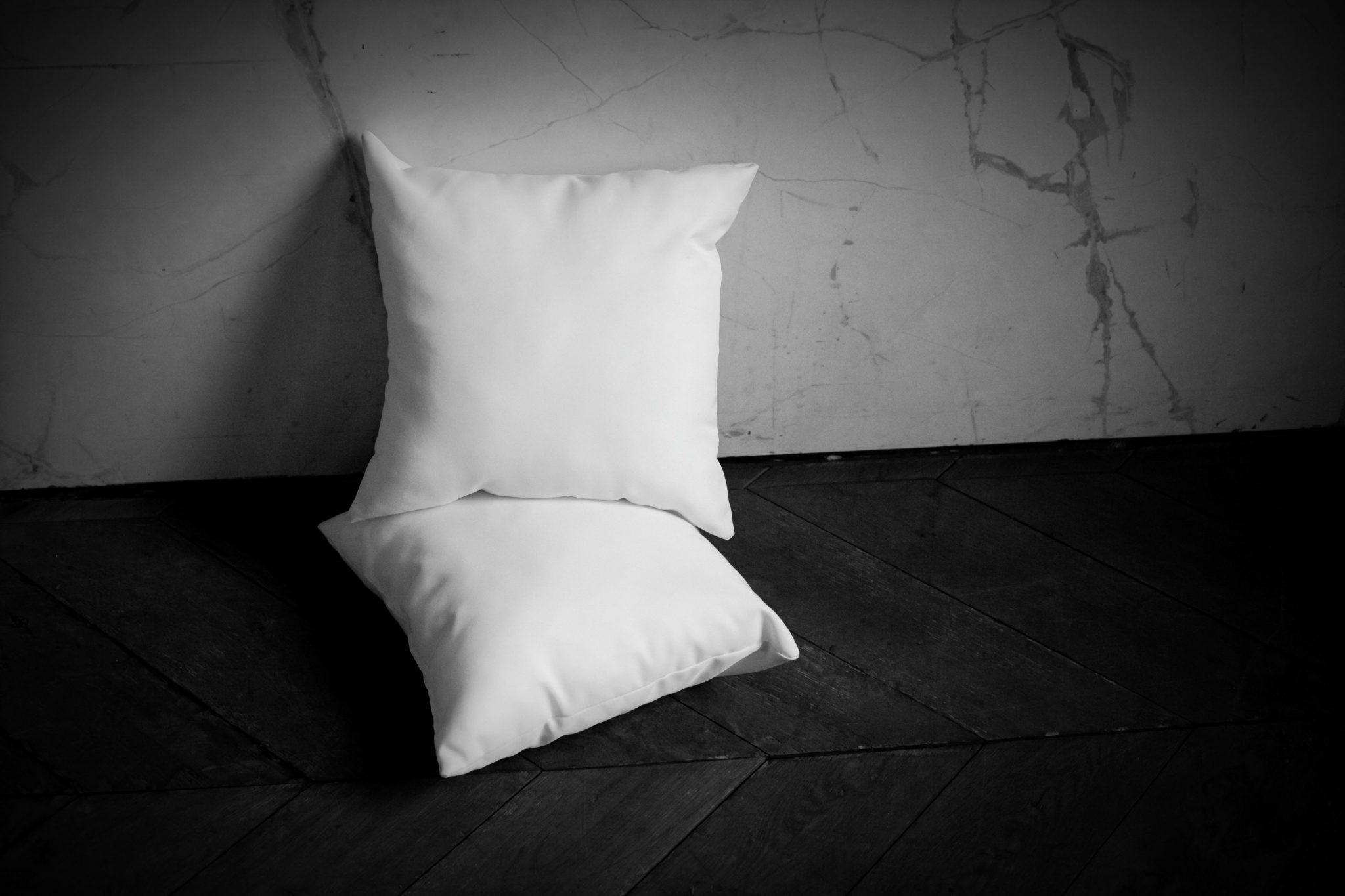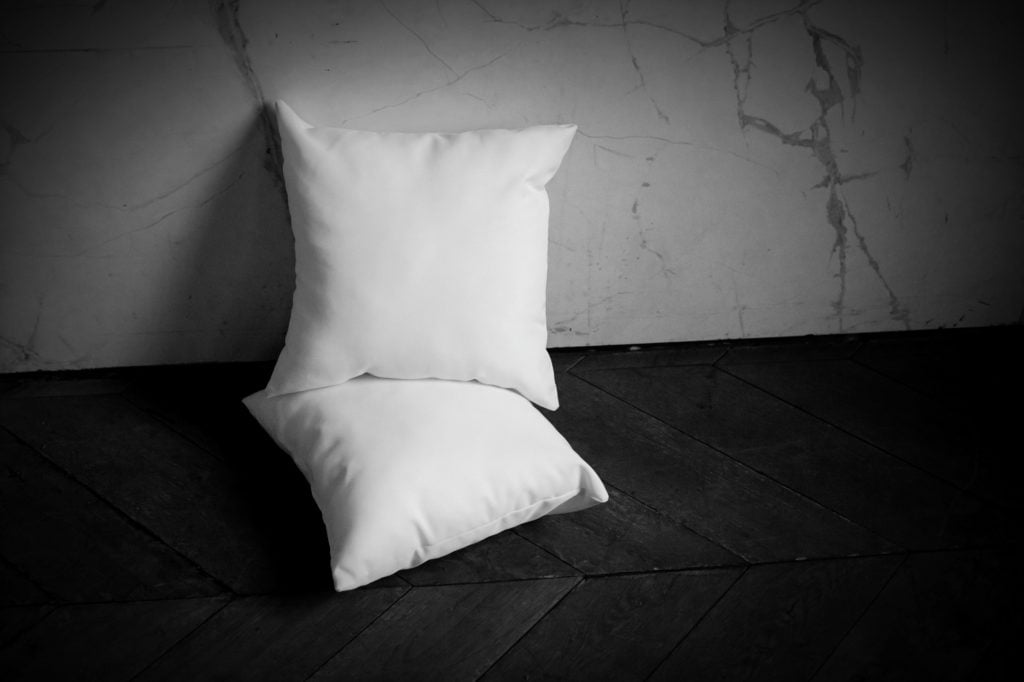 White Kimono Game
Honestly, it's not clear why anyone would want to play the Japanese ritual game known as the White Kimono Game; there's no prize, only danger. But if danger is what does it for you, well, I guess that's the answer, then, isn't it?
Although the White Kimono Game has a few similarities with the Little Finger Game, the kickoff is a bit more elaborate; there's a whole summoning procedure you have to go through as you lie in your bed before you go to sleep. When you finally do fall asleep, there's the chance that a woman in a white kimono will enter your dreams — and, possibly, prevent you from waking ever again.
Ultimately, this one is really a "summon the dead to come haunt you and possibly drag you back to the other side with them" kind of dare. Japanese ghosts are often depicted wearing white kimonos wrapped right over left — the way they're wrapped around the dead before burial. It's very clear that the woman in the white kimono that appears in this game is dressed not in the finery of the living, but in her funeral shroud.
Now, then: Are you sure you want to play this one?
Dream Of The Dead
I debated putting Dream Of The Dead in the next category — it does, after all, have to be played on a specific date — but it makes a nice end point for this one, as it's a dreaming game of the most elaborate variety. It goes a little something like this:
On Halloween night, perform a ritual involving salt, candles, a photograph, and an incantation. Then, go to sleep, assuming nothing has gone wrong during the ritual first. (You'll know if it does. There are plenty of red flags to look out for.) While you sleep, you'll dream, hopefully — possibly of someone you know who has departed, or possibly someone else. Listen to what they have to say, but do NOT speak to them.
When you awaken, keep their words in your heart.
Also, be careful. You are never more vulnerable than you are when you're asleep… especially when you've decided to open the window to somewhere else beforehand.
Games For Specific Dates
Many games only require it to be a specific time to play. Some, however, require it to be a specific date as well — whether that's a particular calendar day, or a night the moon is a particular phase, or something else of the sort. These kinds of games are a bit more difficult to pull off, if only because if you miss the window in which they're meant to be played, you've tot to wait until the next time it comes around.
And sometimes, that can be quite a long time, indeed.
If you want to play these games, you'd best plan well in advance.
The Devil Face Game
Originating in a Spanish-language urban legend and found in a fairly sizable variety of Spanish-speaking regions, the Devil Face Game, or El Diablo en el Espejo (the Devil In The Mirror) is a simple one to play — but don't mistake "simple" for "safe."
In it, you'll summon — what else? — a devil in a mirror; in that sense, it's somewhat similar to Bloody Mary or Lady Spades. The summoning is a bit more complicated than it is for either of those two games, and involves many candles (keep a fire extinguisher nearby); ultimately, though, it's probably an example of the same phenomenon in action: The strange face illusion, as brought on by the Caputo effect.
To play this one, it must be late in the evening on December 24. The main event occurs at midnight precisely as the calendar ticks over to December 25.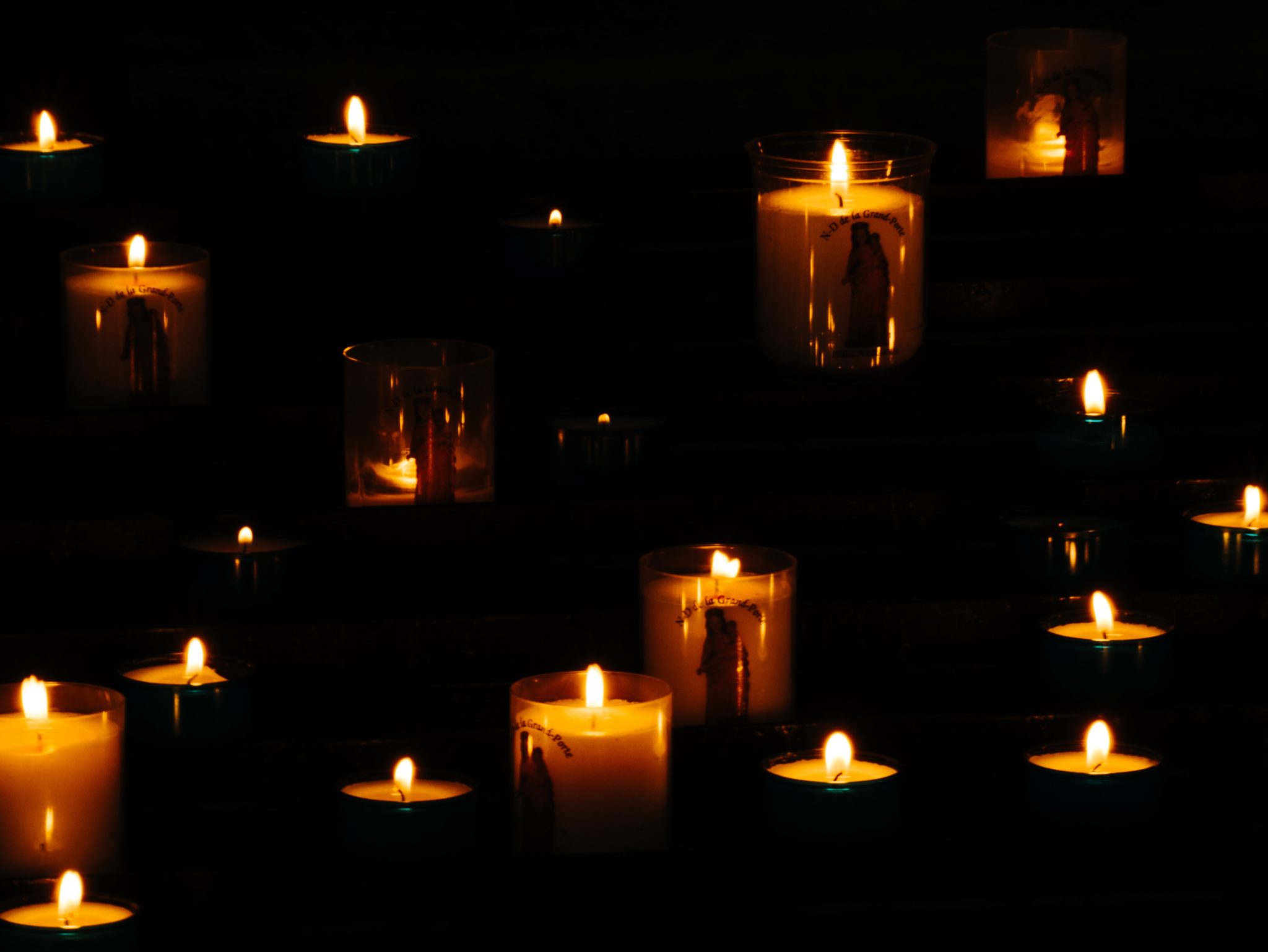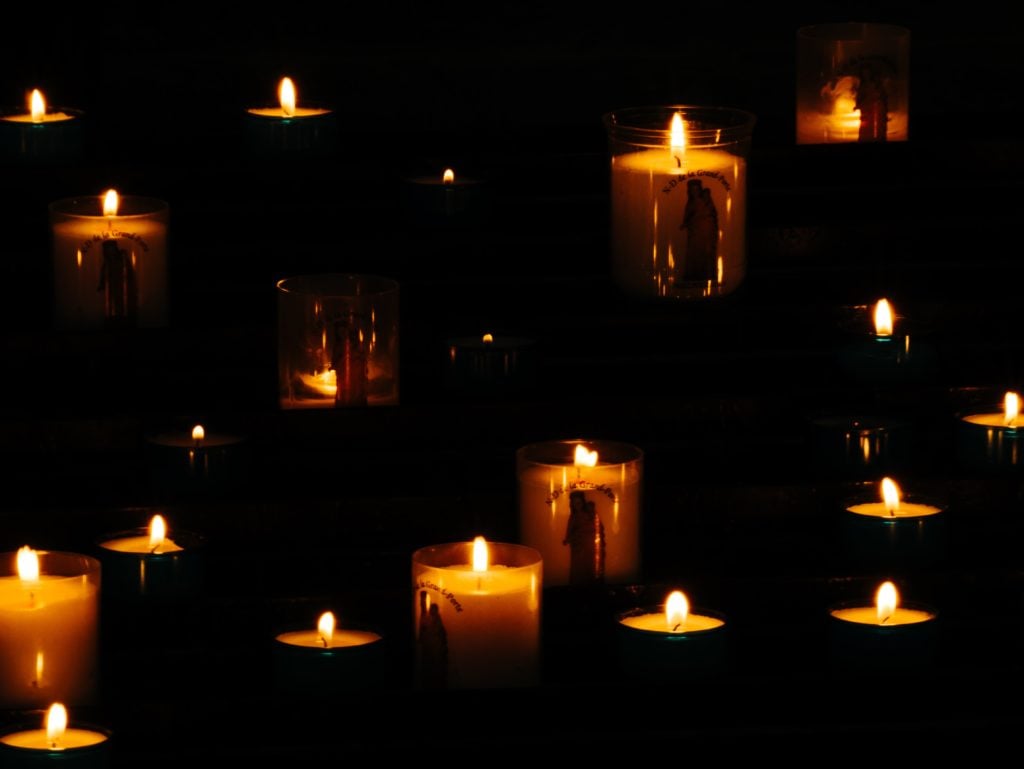 The Lord 13
The game known as the Lord 13, or sometimes the Curse of 13, appears to be from Brazil; I've only ever seen it rendered in Portuguese and on websites based in Brazil. Like the Devil Face Game, it's likely a strange face illusion-inducing game — but then again, the stories that go along with it seem to suggest that the sole function of the Lord 13 is to summon a demon who will then consume your soul. If you feel like tempting fate, then you could always give it a shot, although as always, I wouldn't recommend it.
Those stories, by the way? They're… not encouraging.
To play this one, it must be the 13th day of the month. Any month will do; for extra oomph, however, choose a month when the 13th is on a Friday. The main event occurs at 3 o'clock in the morning.
Blood Moon Ritual To Go To Another World
The Blood Moon Ritual is one of the few "rituals to go to another world" I've seen that doesn't come from Japan. Rather, it originated from a Quotev user in the Philippines — and, as such, the procedure is quite different from most Japanese "how to go to another world" rituals.
You'll need a room with a balcony in order to play this game, as well as a phone, a mirror, some incense, some food, and a friend, among a few other odds and ends. Choose your playing location well; the whole game takes place there. And before you start? Make sure you're okay with the possibility of… staying where you end up; there's no known way to return to your original location, it seems.
Blood moons are actual celestial events; they're one of the colloquial names given to total lunar eclipses. The way the light bends during these events makes the moon look red — ergo, it's sometimes called a "blood moon." They're not super rare, but they also don't happen that frequently, so plan accordingly.
To play this one, it must be the night of a total lunar eclipse, or "blood moon." The last total lunar eclipse occurred in November of 2022. The next ones aren't set to occur until 2025, but there will be two, for what it's worth — one in March, and another in September.
The One Who Answers
If you dig the Candles Game, but wish there were more to it than just bragging rights, should you survive, the One Who Answers might be your proverbial cup of tea. As I remarked when I initially covered this one, it's actually so similar to the Candles Game that it reads as unsatisfyingly derivative — but it is an interesting spin on a standard formula all the same, coming across as kind of a mash-up of competition-style games and games that grant you knowledge or information.
The gameplay is basically the Candles Game, Redux: After performing some setup and a summoning ritual (at night, of course), you've got to locate and light 16 candles hidden throughout your playing space. (Reminder: This is a fire hazard!) Then, you spend a short time reading before determining whether or not your visitor has a) arrived, and b) deigned to answer questions from you at around 3am. You'll have to wrap it up by 6am or suffer the consequences.
To play this one, it must be the night of a new moon with almost total cloud cover. Don't try playing unless both of these conditions are met. The main events begin at 2:33am.
Kurokami's Technique, Or The Black God Ritual
Do you believe in time travel? If yes — and if you desperately want to turn back the clock on your own life — then Kurokami's Technique, or the Black God Ritual, will (allegedly) get the job done. Not to be confused with Kurokami-sama, this Japanese ritual game dates back to around 2007 on 2ch; it purports to transport you back to a specific period of your life, thereby allowing you to relive — or do over, as the case may be — your life from that period onward.
The usual caveats about time travel apply; furthermore, this method seems to function sort of like rewinding a tape, then recording over what was previously on it. You also can't really jump around in your own timeline — once you go back to a certain, you have to live through all the time that comes after it again. You can't just go back, change something, and then jump back to what was "the present" for you at the time you decided to undertake the ritual. Speaking of, you'll need to consult a Rokyu calendar — a Japanese lunar calendar traditionally used to determine auspicious and inauspicious days — to figure out exactly when to play; the ritual can only be performed at specific periods of a Rokyu week.
To play this one, it must be the night of a Sensho (先勝) day according to the Rokyu calendar. The main event occurs at midnight, just as the calendar ticks over from Sensho to Tomobiki (友引 ).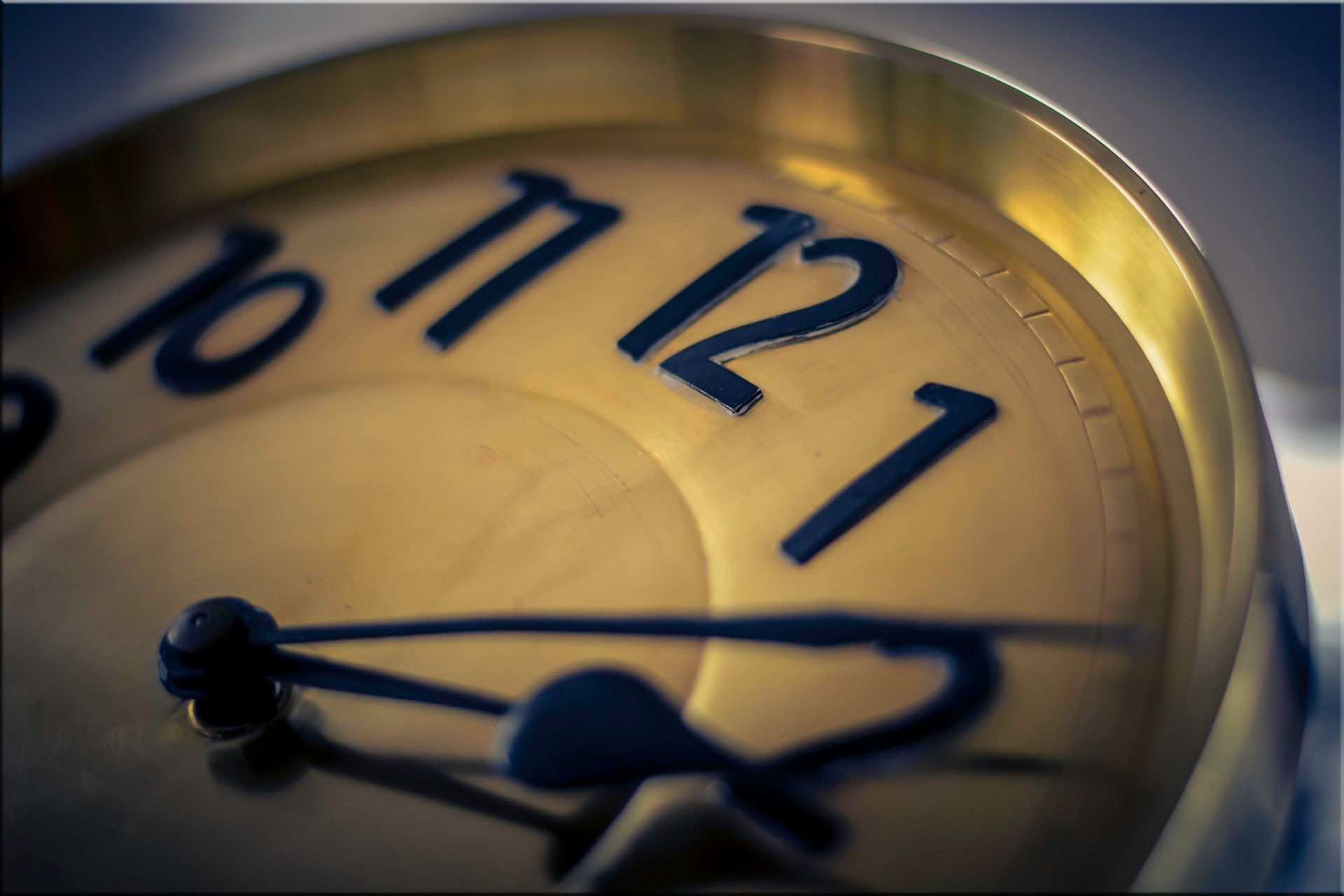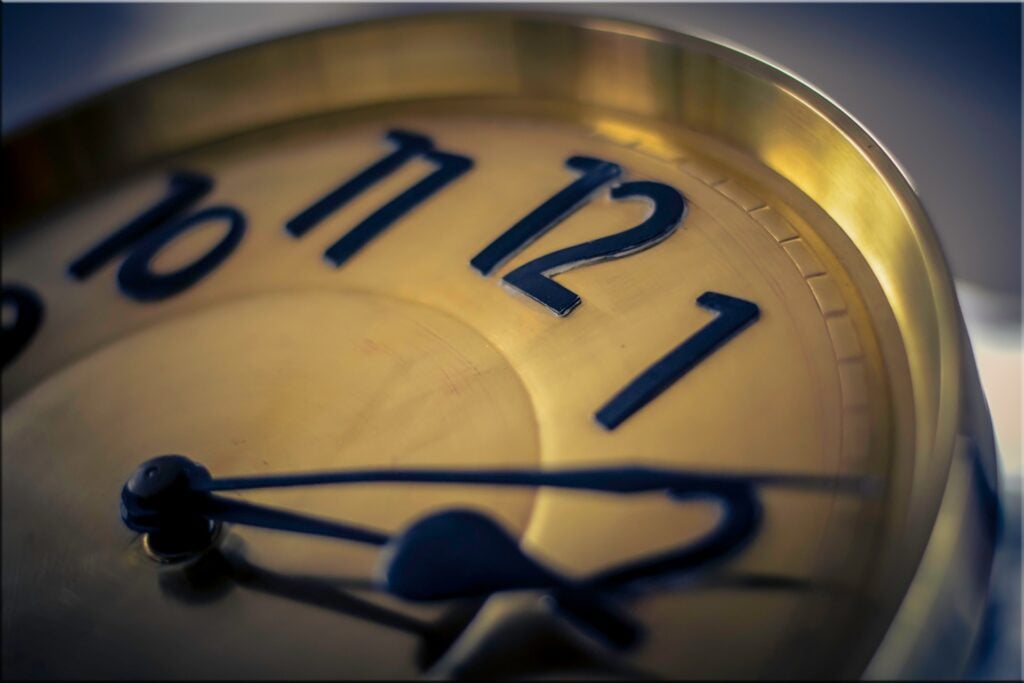 The Creature In Your Mind
To close things out, a meditation ritual that you can do literally in your sleep. I've grouped the Creature In Your Mind here, rather than with the other Dreaming Games, because it can only be performed on one night per year (maybe two, if you're lucky): The night of a full moon that occurs during the month of December.
The idea behind this one is that it lets you tap into the inner workings of your mind as personified by a… creature. (Surprise!) If you do the setup right, and you dream of the creature when you go to sleep afterwards, it might give you an object. When you awaken, you might — if you're lucky — still have possession of that object. What the object is will tell you something about yourself or your future.
Having no object is also an answer, by the way. It's… not a good one.
To play this one, it must be the night of a new moon during the month of December. The main event occurs in the wee hours of the morning that night into the next day. For the curious, the December 2023 new moon will occur on Dec. 12.
And one additional note: Although there's typically only one new moon per month, sometimes, there are two. When this happens, the second new moon is called a Black Moon — as opposed to a Blue Moon, which is what we call the second full moon in a month when there are two full moons instead of one. Although Black Moons aren't incredibly rare, the tricky thing here is tracking Black Moons that occur in December. The next time there will be two new moons during the month of December is in 2024.
Just, y'know… FYI.
***
Follow The Ghost In My Machine on Twitter @GhostMachine13 and on Facebook @TheGhostInMyMachine. And for more games, don't forget to check out Dangerous Games To Play In The Dark, available now from Chronicle Books!
[Photos via Mila_Mila, apmuga, scholty1970, royharryman, Schwoaze, 652234, asthenop, mwewering, Thomas Wolter/Pixabay; John Lee Maverick, evoo73/Flickr (available under a CC BY 2.0 Creative Commons license); Toa Heftiba, Matt Artz, Matt Seymour/Unsplash; EKATERINA BOLOVTSOVA/Pexels]