Well, folks, today's the day: My book, Dangerous Games To Play In The Dark, is finally out! Published by Chronicle Books, Dangerous Games hits shelves today, Sept. 3, in both hardcover and e-book formats at a wide variety of retailers both online and off. It arrives just in time for this year's Halloween season, and I'm, uh, super excited about it, to put it mildly.
If you're fond of TGIMM's Most Dangerous Games feature, you'll have a pretty good idea of what to expect from Dangerous Games To Play In The Dark; for the curious, though, here's the official description of it from Chronicle Books:
"What begins as a test of bravery or a sleepover activity — chanting in front of a mirror, riding an elevator alone, taking pictures in the dark — can become something . . . dangerous. This compendium collects the most spine-chilling games based on urban legends from around the world. Centuries–old games such as Bloody Mary and Light as a Feather, Stiff as a Board are detailed alongside new games from the internet age, like The Answer Man, a sinister voice that whispers secrets to whomever manages to contact him with a cellphone. With step-by-step instructions, historical context, and the stakes for each game, this black handbook is the ideal gift for anyone looking for a late-night thrill — but beware who, or what, may come out to play."
You can have a peek inside via Amazon. Should you decide to give it a read, I do hope you enjoy it!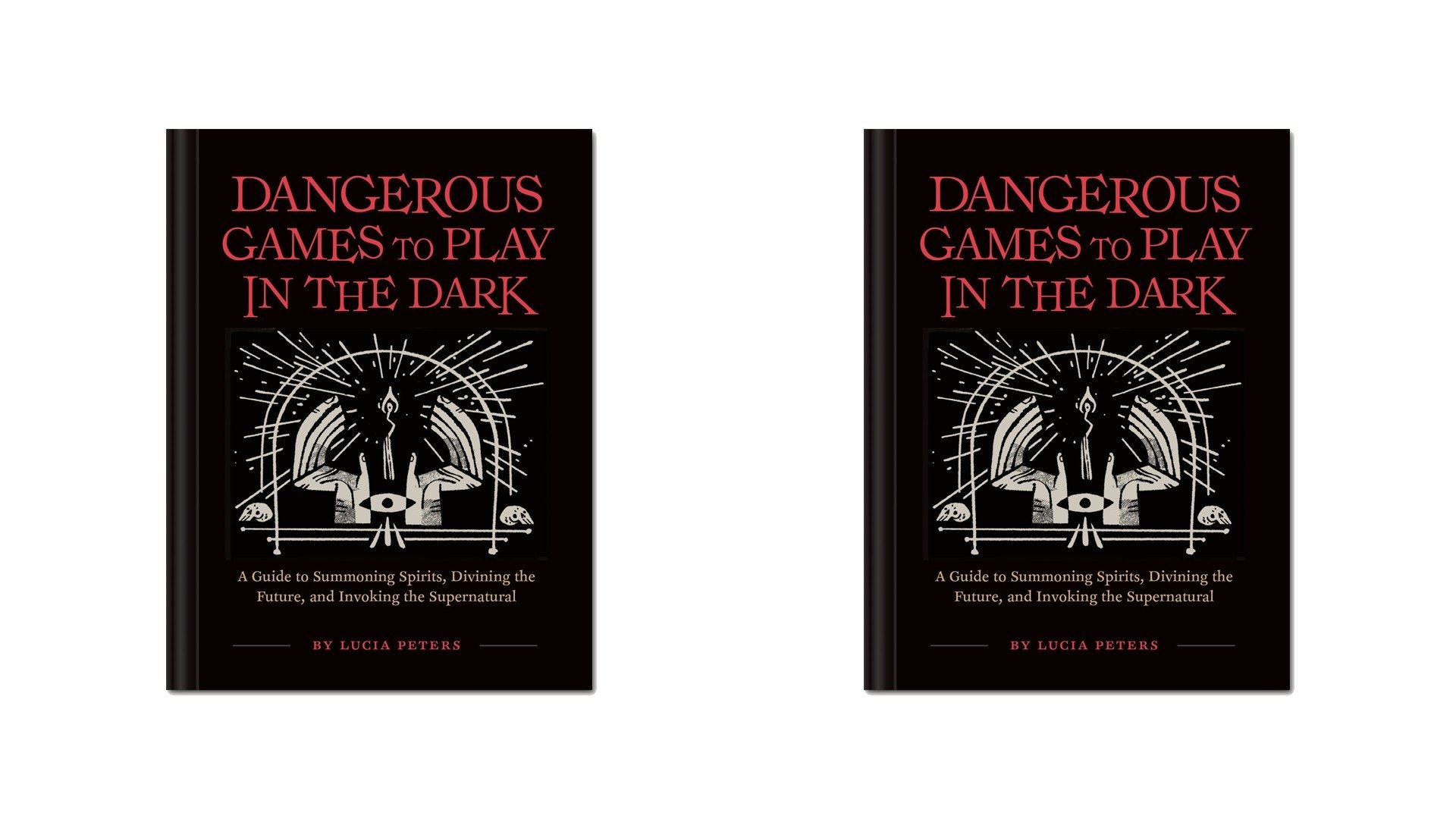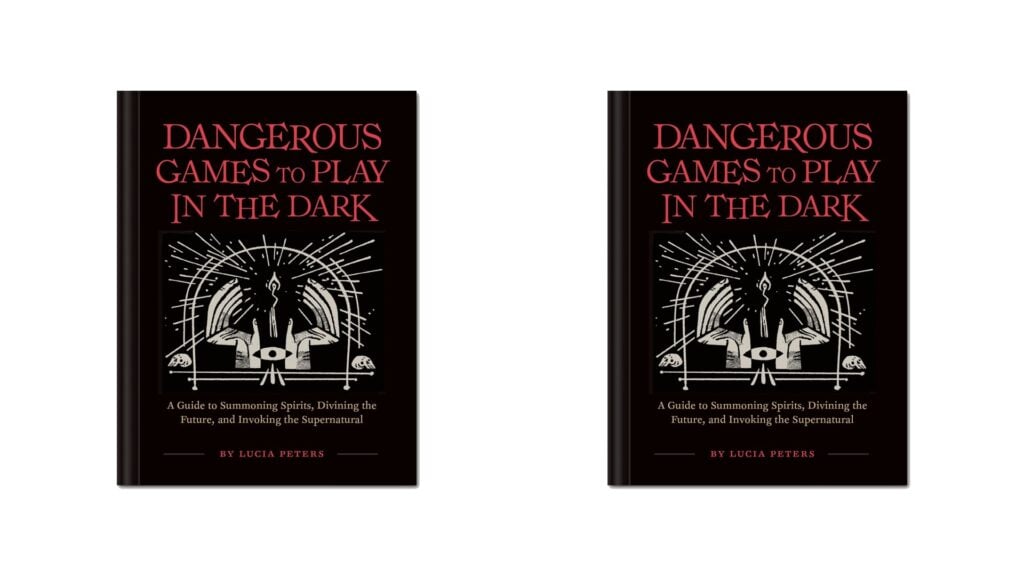 If you want to pick up a copy, you can find Dangerous Games To Play In The Dark at a ton of retailers, including but not limited to Amazon, Barnes & Noble, Foyles, Waterstones, Booktopia, Chronicle's own website, and more. (This includes a lot of international stores, by the way; for example, if you're not based in the United States, try checking your country's Amazon site — they'll probably have it there.)
If you prefer to do your book shopping at independent booksellers, plenty of those have it in stock, too; for example, if you're located in the Washington, DC area like I am, Kramers and Politics and Prose both carry it. You can find out which independent booksellers near you have it on their shelves via IndieBound; just head here and plug in your zip code to see which indie sellers in your area carry it.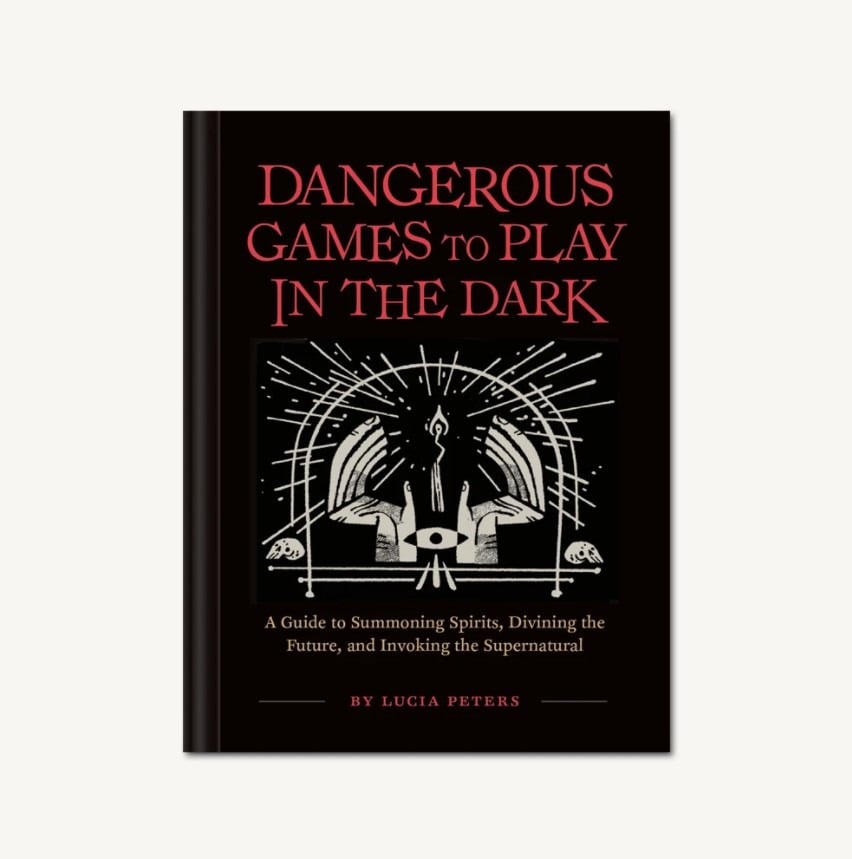 You can also always check your library for Dangerous Games! I'm a big believer in libraries; they're some of my favorite places in the world, full of all sorts of delightful things to read and listen to and watch and talk about. Also, if your library doesn't currently have a copy of something you want to read, you can actually put in a request for them to get it! Doing so is usually super easy; typically, you can either ask a librarian in person or put in your request right on your library's website. So, if you want to read Dangerous Games, that's one way to do so — check it out from your library, or put in a request for them to get it so you can check it out in the future.
Many thanks, by the way, to everyone who pre-ordered a copy; your books should no doubt be arriving soon, if they haven't already. And, of course, many thanks to everyone who's frequented TGIMM over the years — Dangerous Games obviously wouldn't exist without you, so again, I very much hope you enjoy it if you decide to give it a read.
A winner for TGIMM's Dangerous Games giveaway for a signed copy of the book has also been chosen and notified; they've accepted their prize, which should be getting mailed out soon. Congratulations to the winner — but if you didn't win this time, don't worry; there will likely be another giveaway running sometime in the not-too-distant future.
Happy spooky season, Gentle Readers! May your fall be full of tricks, treats, and everything in between!