Previously: Haunted Phone Numbers With Scary Stories.
You might see it referred to as Horror Tok, Haunted Tok, or the Scary Side Of TikTok, among others — but one thing's for sure: There are horror accounts on TikTok aplenty, and when you're in the mood for bite-sized frights, they really hit the spot.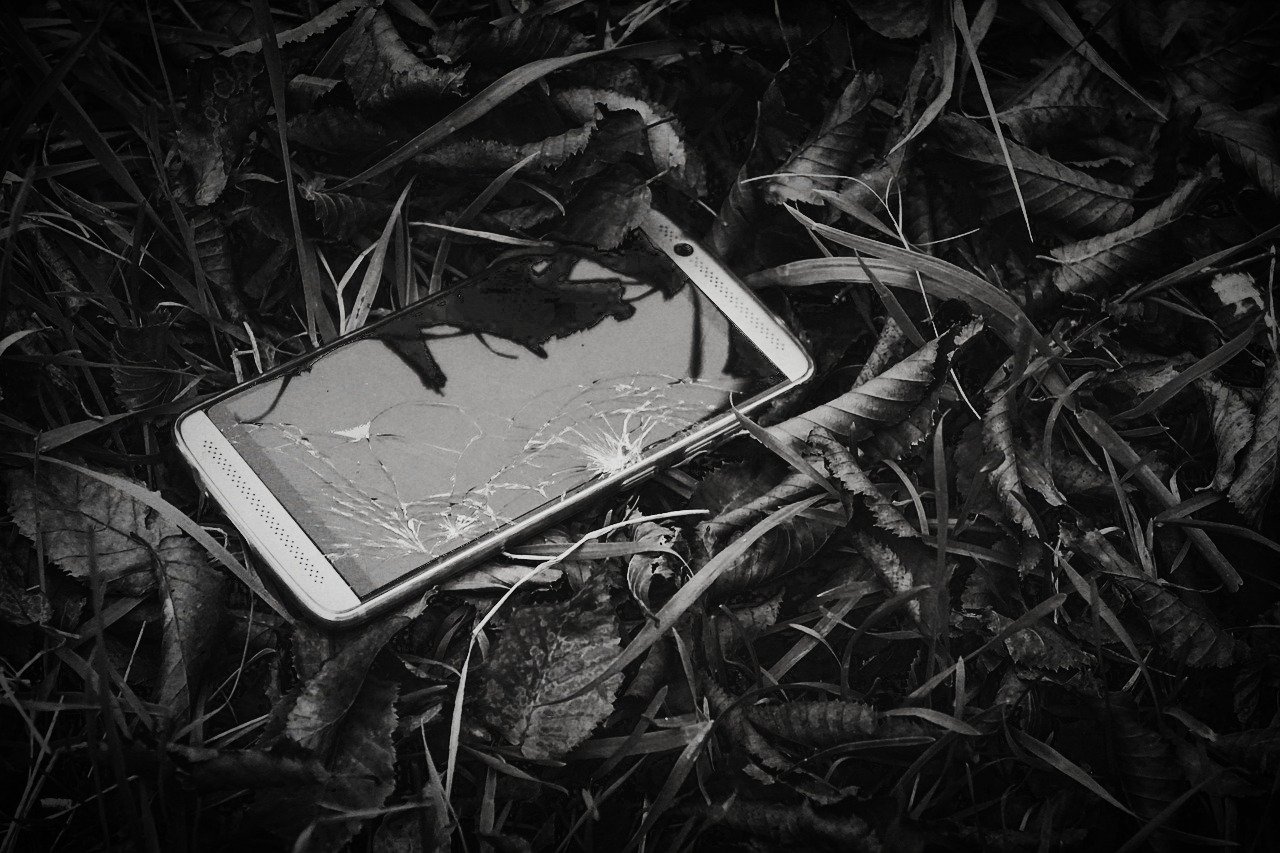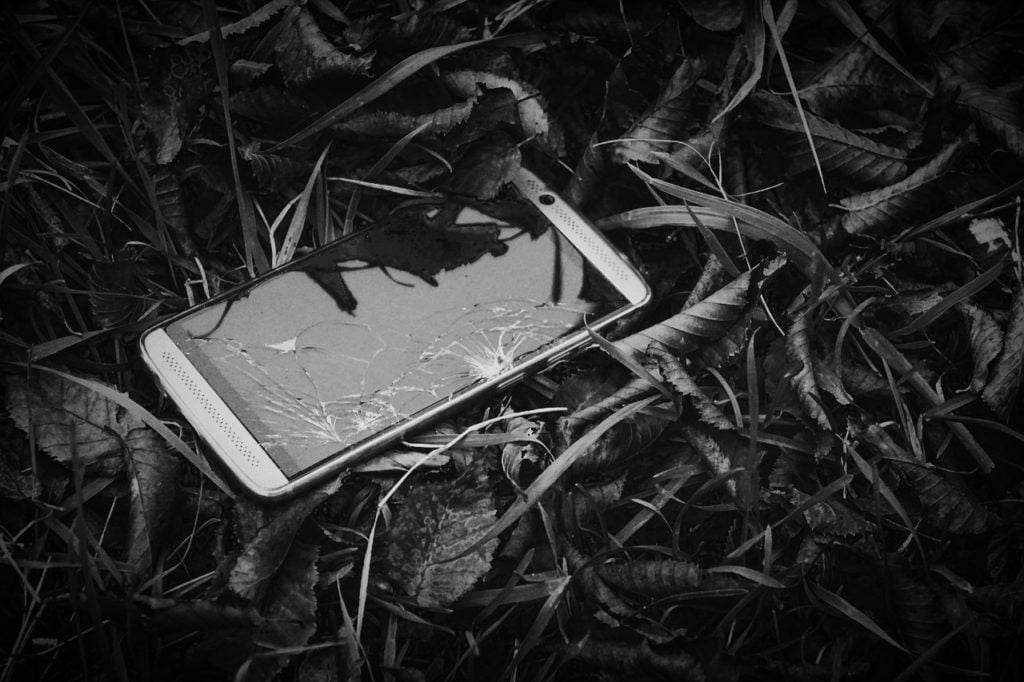 Horror stories and horror-related content unfolding on social media is nothing new, of course; as TikTok is a relatively newer platform, though, it's really only recently that horror-focused TikTok accounts started to take off. As Jess Joho observed at Mashable in July of 2020, Horror Tok "started gaining momentum in 2019," but didn't truly start "bleeding more into the mainstream" (I see what you did there) until 2020 — when, noted Joho, "people's general anxiety [was] at an all-time high." (You know why, right?)
[Like what you read? Check out Dangerous Games To Play In The Dark, available from Chronicle Books now!]
Unfortunately, many of the major Horror Tok accounts that were creating content when it really started to pick up steam are no longer around — as in, they're completely inaccessible, the accounts deleted or banned, or the content otherwise removed. Among these are Eli Stevens (@elirsteves), Sitting and Smiling (@sittingandsmiling) and, of course, Bonskinny (@bonskinny) — arguably the biggest weird mystery accounts to come out of TikTok in the platform's history.
But there's still plenty out there in the world of Horror Tok to keep you occupied, no matter your interests may be, from fictional storytelling to VFX and animation and from cosplay to just… the weirdness of the world in which we live. Here, for instance, are 18 horror TikTok accounts (plus a few bonus accounts along the way) — and although it's worth noting that not all of them are actively updating these days, there's still a wealth of content available for you to peruse at your leisure.
(And hey, in many cases, there are no more updates because whatever story the account was telling has concluded — meaning you've got a nice, complete tale to watch, if you following the accounts' videos from start to finish. We love to see it!)
On Oct. 22, 2019, a teenager calling himself Alexander Nielsen began posting to TikTok under the account name @where_is_everybody — a name that tells us exactly why he was posting: He woke up at his home in Rockbrook, New Jersey to find that everyone had vanished. His mom wasn't home. He went outside, and his neighborhood was empty. The power was out. There was just… no one.
Between then and the summer of 2021, Alexander posted on and off about his efforts both to discover what the heck was going on, and also just to survive. He drove up and down the eastern seaboard and never encountered a single human soul. He saw animals from time to time — dogs, deer, seagulls — but no people.
He did, however, see human-shaped… things. Things in the dark. Things that sometimes spoke using the voices of people he knew.
Towards the end of 2021, signs of life emerged — he heard a voice on a walkie-talkie, he saw a helicopter, the power came back on, and the grocery store was restocked with fresh food. But still no people — and as of now, the last video, posted in August of 2021, features Alexander just walking along the ocean at night.
In some ways, this web series — because that's what it is: A piece of serialized fiction told via TikTok — reminds me of Hi I'm Mary Mary. It's less developed, of course, but the isolation of the setup is similar.
It's not clear whether Where Is Everybody will keep going from here, but for what it's worth, one of my favorite theories is this one, which appeared in a comment on the Nov. 11, 2019 video: That Alexander is in a different dimension than the one in which we're viewing his videos from, with TikTok being the connection between all the dimensions. This goes some way towards explaining why the viewers' reality doesn't match up with Alexander's: In his, everyone disappeared; in ours, no one did.
Also: There does not actually appear to be a town in New Jersey called Rockbrook; the closest thing I've found is Rock Brook, which is a tributary of Beden Brook in Montgomery, about 17 miles north of Trenton. Just, y'know… FYI.
There's something about abandoned locations — places that have just been left to their own devices, seemingly frozen in time and never, ever progressing from where they were at the moment they were abandoned — that's just so fascinating. And that's exactly what @bethanywanders documents on her hauntingly beautiful TikTok account.
Locations range from the everyday and mundane — regular houses, old motels or hotels, and other otherwise bland or innocuous spots that have simply gone to seed — to the larger and grander, like abandoned theatres, mansions, and the like. The footage is clean, clear, and atmospheric, and the music and soundtrack choices are always on point.
To be fair, a ton of TikTok accounts specialize in urbex, so I would be remiss not to mention a few of the other options here, too: If you like Bethany Wanders, you might also want to check out Our Lost World, Urbex Muse, and Obsolete Voids, among others.
FaceTheLight (@facethelight) — Web Series
Around the same time that @where_is_everybody began posting about the seemingly empty world that may or may not have actually been empty, so, too, did @facethelight begin posting a story about an empty house that may or may not actually have been empty. The videos centered around another teenager — a young woman this time — alone in a comfortable, suburban house; the difference here, though, is that the story took the entities from lurking around the periphery and put them front and center, allowing us to see them actually invading the home and stalking our young protagonist.
After a single night of terror spent running from the entities in late November and two small followups through the first week of December, though, we heard nothing again from FaceTheLight until the end of March 2020. She had moved states, it seemed — possibly hoping to escape whatever was chasing her in November — only for an apartment tour very quickly to devolve into terror once more.
I've covered this particular horror TikTok story in depth before, so I'll send you over to TGIMM's feature on FaceTheLight for the full analysis. Suffice to say, though, that this story (and others like it) occupy what I find to be an interesting space in the found footage genre — a step in the evolution of it, and which, not too long after, would further advance thanks to 2020's Zoom-centric Host.
Unfortunately, the creator of FaceTheLight seems to have decided to remove the series from the internet; as of this writing, the @facethelight profile has been emptied of all videos. (Previously, the account had been set to private and the videos no longer viewable. Now, it's public again; there's just… nothing on it.) A YouTube account that appears to be run by the series' protagonist (or possibly a family member — it's filed under the name "Lex," which is also the name of one of FaceTheLight's protagonist's sisters) did compile all of the TikToks into a single video that's about five minutes in length, but otherwise, the series in its original form is inaccessible.
Lights Are Off (@Lights.are.off) — VFX and Animation
Not interested in investing the time in a full web series? Good news: There are loads of excellent horror TikTok accounts that focus on eerie visual effects and animation. @Lights.are.off is one of the best; since May of 2021, the VFX artist and 3D animator behind it has been sharing loads of their own work in short, hair-raising clips that bring both original characters and some of the internet's most beloved creatures to life.
Want a look inside the OG Backrooms? Here you go.
Feel like being menaced by Smile Cat (not to be confused with Trevor Henderson's character Cartoon Cat)? That's here.
Hankering for a late-night visit from… whatever the heck this is? Have fun, kids.
The same artist also runs a YouTube channel; much of the content are the TikToks republished as shorts, but they also post longer short films from time to time. It's all fun stuff — the shorter and longer pieces both; if you're more interested in how eerie stuff makes you feel and less about a deep piece of lore, definitely check it out.
My Bloody Galentine (@mybloodygalentine) — Haunted History, Eerie Travel, and Other Real-Life Scares
Mortician by day and paranormal investigator by night, Beckie-Ann Galentine's TikTok account, @mybloodygalentine, specializes primarily in short tidbits of haunted history and lore. What sets her TikToks apart from the numerous other Horror Tok accounts that do this, though, is that typically, she's traveled to the actual locations herself — she's not just rehashing work other people have done. Sometimes, she posts clips from her own investigations, too, which is always great fun to watch. Add to that a dose of witchy charm, and you've got a winning recipe here.
Galentine moved to New England in the spring of 2020, so many of her videos focus on locations scattered about this particular region. New England haunts may or may not be your thing; much like the eerie, strange, and horror-centric literature that's come out of the place, these sites and stories tend towards the gothic. That's fine by me, although I realize that as someone who grew up in New England, I'm a little bit biased — but I mention it purely as a note that your mileage may vary.
If you like your spookiness with a side of what I hear the Youths refer to as ~aesthetic~, though, My Bloody Galentine may very well be for you.
Up All Night (@_upallnight)— General Spookiness
If you really just want an account for all-purpose scares, @_upallnight should tick all the boxes for you. A look at old animatronics, with footage of them in their prime juxtaposed with what happened to the later? Up All Night has that. Close looks at specific phobias? They've got that, too. Weird skits and short pieces of fictional storytelling? Yep: That, too.
It's a relatively young horror TikTok account, having only been started at the beginning of 2022 — but it's been growing, and part of the fun is that you never really know what you're going to get over there.
Dream Analytics (@dreamanalytics) — Web Series
Created by Boston-based actor Tommy Vachon, the analog horror series @dreamanalytics takes you into a universe where only a few people can dream, and a shadowy organization (there's always a shadowy organization, isn't there?) is studying not just those who dream, but — in particular — the contents of those dreams. What emerges is a feverish, nightmarish VHS landscape rife with some of the most unsettling imagery you'll ever see.
Here's the big thing: The Dream Analytics TikTok account is only one part of the story. There's lots more to find; you just need to dig for it. If you're looking for a good ol' fashioned ARG—one that spans multiple channels and multiple platforms — this one's for you. It's true that uploads a little sporadic these days on all platforms… but they do happen from time to time.
And they're always worth examining.
A hint: Follow the links. Start with the one in the TikTok account's bio. Then follow the links you find there, on the About page. And so on and so forth.
Happy searching.
Harry McClarry (@harrymcclarry)— Ghost Hunting and Hauntings
For roughly a year starting on Nov. 15, 2020 and continuing until the end of October 2021, a user posting to TikTok under the name @harrymcclarry documented what seemed to be a haunting in the home he shared with his partner and dogs. It started with a misbehaving Amazon Echo device, and progressed to doors opening and closing on their own, light fixtures swaying of their own accord, and, in a few cases, shadow figures or physical apparitions lurking in the house.
Most of what we see seems relatively innocuous. And yet, where this series excels is in the atmosphere of heavy, heavy dread it conjures up. It doesn't look dangerous — but it feels dangerous, and for that reason, it's positively riveting.
The account is no longer being updated, largely because McClarry and his family eventually just extricated themselves from the situation. The last video available is dated Oct. 27, 2021. "It's been a while," the caption states. "Life update: We moved." We see footage of the house, empty — including, briefly, a moment where the lighting fixture, previously stationary, begins swing of its own accord — and we see the couple driving to their new home. Judging from the fact that updates then ceased, the entity doesn't seem to have followed them… although who knows whether that will remain the case.
It's anyone's guess whether this alleged haunting is "real" or not. Everything we see throughout the course of the series is easily achieved by simple tricks and judicious camera angles, so personally, I suspect it is — not unlike my thoughts on Dear David — a carefully constructed and manufactured piece of fiction meant to come across as, essentially, a found footage story. But then again, depending on how you feel about such things, it still could be true. It was even featured on a "true hauntings" focused television show — it's in season 4, episode 3 of the Discovery+ show Paranormal Caught On Camera.
Wherever Harry McClarry and his family are now, I hope they are ghost-free.
Queen Of Spook (@queenofspook) — FX Makeup and Cosplay
Haunted attraction actor @queenofspook started posting to TikTok in 2019, giving followers both a look behind the scenes at what it's like working at a haunt and a peek at the various characters she plays and creations she's dreamed up. I have a great deal of respect for folks with fantastic makeup and costuming skills, and Queen Of Spook's skills are A+. It's also a ton of fun to watch her movements; physicality matters a lot for haunt characters, and here, you can see her developing and playing around with how her characters move.
There's also a lot of humor in her videos, so if you like your spook with a side of funny, you'll find plenty to enjoy here.
More recently, she's been showcasing the original character she's named Shriek, a creature with wide eyes, a toothy grin, and a truly fabulous black lace dress. But, if you scroll back far enough, you'll see a wide array of creatures brought to life both by Queen Of Spook and others at the haunts she works at (which, by the way, includes Hellscream, if you happen to be in Colorado).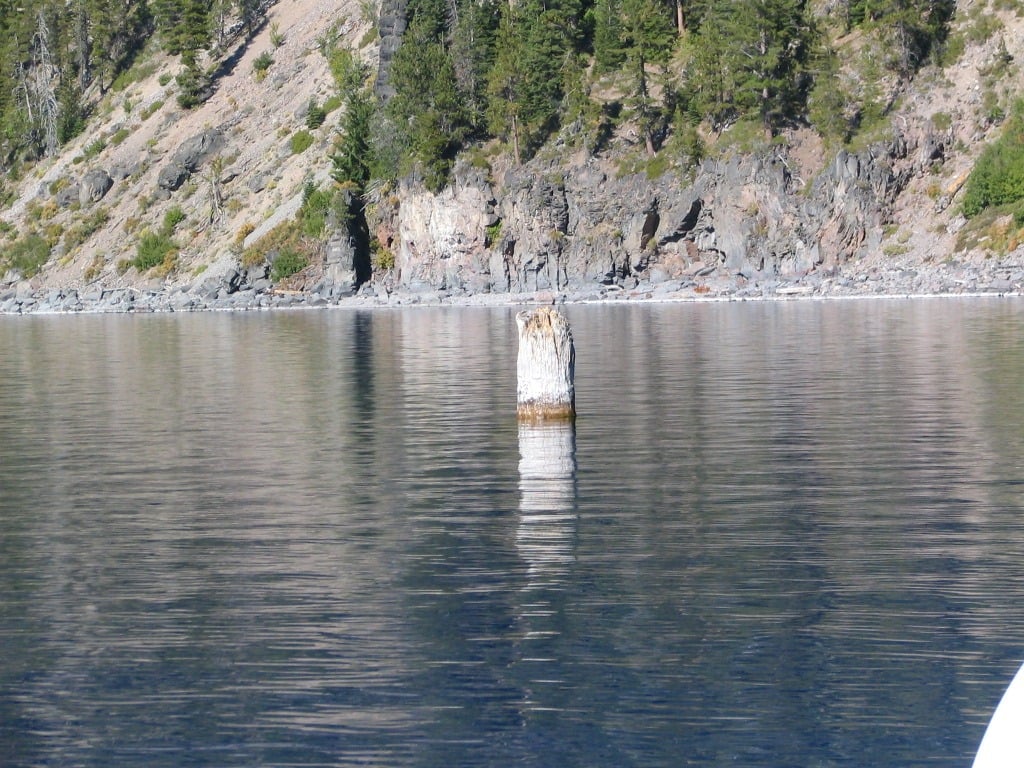 Geodesaurus' Spooky Lakes Series (@geodesaurus, #spookylake) — Real-Life Scares
This one might be cheating a little bit, as the focus isn't an eerie or ghostly TikTok account, but rather a specific series put out by a TikTok account that is neat, but not eerie or ghostly year-round. Still, though, I think it's worth drawing notice to, so: Spooky Lakes, y'all.
In October of 2021, ​​Geo Rutherford, known in TikTok's geology circles as @Geodesaurus, released a 31-day haunted hydrology series referred to, variously, as Spooky Lake Month, Spooky Lakes, and just plain ol' Spooky Lake in its main TikTok tag — and I. Love it. I love it so much, and I think it is absolutely worth your time. Because nature is freaky, folks.
Starting with Oregon's Crater Lake and ending with Isle Royale in Lake Superior — with stops along the way at such notable landmarks as Antarctica's Blood Falls, Jacob's Well in Texas, and even Europa, one of the moons of Jupiter — Spooky Lakes examines the strange history, bizarre science, and eerie folklore of numerous lakes all over (and, in the case of Europa, sometimes off) the Earth.
Each episode is delightful and informative, and finishes up by rating the lake or phenomenon in question out of 10 "Spookies."
CelticPure (@celticpure) — Short Horror Fiction
If you're a fan of the r/shortscarystories subreddit or things like Two Sentence Horror Stories, @celticpure might be for you. Like a lot of Horror Tok accounts, it focuses on short horror fiction — the kinds of things we'd typically refer to as creepypasta in microfiction form. But unlike a lot of Horror Tok accounts, @celticpure doesn't just feature narration layered over a still photo. This account shoots short films of the stories, essentially making them teeny, tiny pieces of found footage horror.
It's perhaps worth noting that I'm not sure whether this account is adapting stories with the blessings of their original writers or not. One of TikTok's downsides is that it's rife with accounts that use other people's work without permission or credit; furthermore, the platform itself is particularly bad at following DMCA protocols or holding accounts who are essentially stealing original content from elsewhere accountable. (That's why I've tried to avoid including any "horror narration" accounts here; these accounts are particularly notorious for using the work of others without permission, and I didn't want to inadvertently boost any that were engaging in that practice.)
I do know that at least some of the posts by Celtic Pure look to be stories drawn from other writers and sources. For instance, the video titled "My Neighbor," which was posted to the Celtic Pure account on April 10, 2022, appeared to have been adapted from the r/shortscarystories post titled "My annoying neighbor," which went live from user u/conffra in August of 2016 — and given that the video is no longer available, I assume it was taken down due to a permissions (or lack thereof) issue. But I'm not sure whether that's part of a larger issue, or just an isolated incident.
That said, though, the presentation of the stories here is unlike anything else I've seen in the "horror narration" realm of TikTok — largely because they're not narrations. They bring the stories to life in a form that brings a sense of immediacy to the storytelling that a mere narration simply doesn't. In that respect, you could argue that they're transformative in nature (which is key for fair use). And for that reason, they're interesting, if nothing else.
In the mood for a good old fashioned web series? Give @relics_official a try. Shot in 2021 during… let's call it certain world events by student filmmaker Zoe Carlin, this scripted, fictional series follows a junior researcher of a paranormal investigations society as she attempts to find a way to free the spirit of a founding member of the society in exchange for information about various objects in the spirit's former home.
The objects, of course, are the relics in question; each has a story attached to it — a story of the strange and unusual.
Admittedly, this series doesn't make terrific use of TikTok as a format; although each episode is bite-sized — typically in the two- to three-minute range — it's told as a standard, third-person narrative. Since it doesn't really take advantage of the more interesting characteristics of TikTok, such as its immediacy, the series would come across pretty much the same on any other video hosting platform (YouTube, for example).
That said, though, it's still a fun piece of work, and I look forward to seeing how Carlin develops as a filmmaker in the future!
Nick Cimino (@nickcimino68)— Ghost Hunting and Hauntings
In August of 2019, Nick Cimino, known on TikTok as @nickcimino68, discovered what he called a "weird secret wall door" at the back of a closet in his family's home about which no one living in the house had hitherto known. Inside the small hatch was a bag containing what looked like paperwork from the shuttered Kings Park Psychiatric Center in Long Island, New York, which operated between 1885 and 1996. It was possible, Cimino posited, that these findings may have something to do with why the house has always been so haunted.
From there, Cimino's account went on to document the alleged haunting in the home, as well an alleged haunting at the froyo place he worked at.
As is the case with Harry McClarry, there remains the possibility that Cimino's alleged haunting is more of a hoax than anything else. However, also like McClarry, Cimino maintains it's all real. In a 2021 article published at Vice focusing on the (seemingly) real-life ghost hunters of TikTok, Cimino noted, "I'm one of the rare real spooky channels." He said that he "got into this — and mostly on TikTok — because I wanted to share it, but only shorter clips and actually show there is an afterlife." Then, emphatically: "This is real."
It's engaging to watch, regardless as to its veracity. Alas, though, Cimino seems to have stopped updating for the time being; the most recent video is dated July 2, 2021. But there's lots there to peruse over there and at Cimino's similarly defunct YouTube channel if you're up for some apparently real chills and thrills.
Reality Jump (@reality.jump) — VFX and Animation
Another VFX and animation account, @reality.jump makes short, standalone tidbits of horror using Blender and other tools — but although each teeny, tiny, short piece is typically self-contained, you'll often find a run of several pieces all playing with the same themes or subjects. Lately they've been spending a little time in the Backrooms, for example — and to great effect. (This is a very different vision of the Backrooms than the one seen in Kane Pixels' "Backrooms (Found Footage)" series, by the way; it's more… whimsical, I guess I'd call it, which in turn makes it unsettling in a very different way. You'll never look at ball pits in quite the same way again.)
From time to time, this horror TikTok account, which began posting in March of 2021, also posts before-and-after videos or other pieces of behind-the-scenes content, so if you're curious about how the sausage gets made, so to speak, there's a lot here that you'll find interesting.
Also: If you find vintage music eerie and unsettling (I do), you'll find Reality Jump's work particularly effective; the soundtracks are often sampled from decades gone by.
Monstresss (@monstresss) — Art and Eerie Miniatures
For a bit of a change of pace, an art account: Toronto-based miniatures artist Susete Saraiva posts on TikTok and elsewhere under the handle @monstresss, and her work is delightful.
I picked up miniature-building as a hobby over the past few years, while… things have been happening and I have been unable to get out and about very much. Although I've stuck exclusively to kits — that is, I don't have to create any patterns myself, and the pieces for each tiny item of furniture generally come pre-cut — I've found it to be quite a soothing activity; there's something about creating a tiny version of a place you'd like to visit that's just so wonderful. But since I have just been building kits, I have great respect for artists who create these sorts of miniature landscapes and teen tiny worlds all themselves, and in such enormous detail.
The @monstress TikTok account is mostly process videos, which I love. Wanna see how Saraiva brought a mysterious little door in the woods to life? Here you go. How about the creation of some notable pieces from Beetlejuice? That's here. The building of an itty bitty version of the Blair Witch house? Heeeere you go.
It's all beautiful stuff — and hey, guess what? She's got a shop where you can purchase her creations, too! They're not cheap, obviously, but for this kind of work, it's definitely worth it if you've got the cash to burn.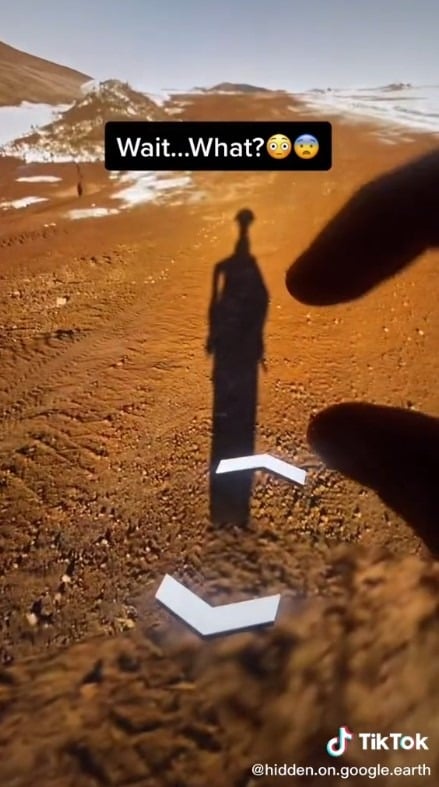 Not as science-y as Spooky Lakes, nor as academic as Macabre Happenings or My Bloody Galentine, @hidden.on.google.earth is nonetheless an engaging look at the bizarreness of our world — or, perhaps more accurately, the bizarreness of our world as seen through the lens of equally bizarre technology.
As the account's name might suggest, Hidden On Google documents weird moments captured on Google Earth — moments which, amazingly, are there for us to view, despite the odds of that particular moment existing and being frozen in time thanks to the technology involved being pretty slim, all things considered.
Some of the finds are eerie in their realness — for instance, this one, which captured a moment in which a huge, terrifying sandstorm appears to be rolling in on the town in view. Some are eerie due to what are probably quirks of the technology — here, for example, where we see a shadow that's probably of a human, yet looks vaguely alien-like due to the way the capture occurred. And some of them are… just plain weird.
Yeah, I… really can't explain that one.
The account appears to be on hiatus or otherwise no longer updating right now; the most recent video is dated May 23, 2022. But with about several years' worth of constant uploads (here's the first one), you could still get lost here for ages.
Have fun, kids. Go explore. But be careful of what you might find.
Macabre Happenings (@macabrehappenings) — Haunted History, Eerie Travel, and Other Real-Life Scares
For quick tidbits focusing on real-life topics—the Bennington Triangle, for example, or the infamous "time traveling hipster" photograph — Kaelyn's (no last name given) account @macabrehappenings is the place to go. With most videos clocking in at about a minute — maybe two at the outside — Macabre Happenings features engaging, fact-based storytelling that will send a shiver down your spine… and all the more so because the stories are, typically, real.
("Real" is relative, though, so how "real" you find them depends largely on how you feel about the reality of the paranormal in general.)
Interestingly, the account, which was originally launched in 2020, has shifted in style over time. Earlier videos are more along the lines of Nick Cimino and Harry McClarry — that is, they seem to be geared towards documenting ghosting hunting and hauntings Kaelyn seemingly experienced first-hand. By 2021, though, the focus of the account had moved more towards the storytelling style for which it's mostly known now. Personally, I think it was a good idea to make that move; not all "real ghostly storytelling" TikToks are created equal, but this one is one of the good 'uns. There's some solid research there, and it's clear that Kaelyn isn't just summarizing another source's work, but synthesizing a fuller body of research into a short and shivery tale.
Kaelyn also started a podcast called Heart Starts Pounding earlier this year, too, so if you're looking for longer-form content from the same creator, that's available, as well!
Shortest Blockbusters (@shortestblockbusters) —VFX and Animation
Arguably the most polished of the VFX/animation accounts on this list, @shortestblockbusters creates eerie bites of horror that are functionally very short films — think of them as the cinematic version of a two-sentence horror story.
What I like about these, though, is that they're short, and yet still epic: As the name of the account might suggest, the works featured often imply a much bigger scope than their lengths might suggest. Don't get me wrong; I love a good, small, intimate horror story as much as the next spook (and there's plenty of that here, too). The bigger stuff is fun, too. Less can be more, even in big stories, you know?
Some favorites: The terrifying majesty of the ocean; the horrors of suburbia; a shudder-inducing realistic rendering of Coraline's Other Mother; and whatever this is.
(Also, heads up: I was little disappointed to see the #NFT hashtag in the Shortest Blockbusters Twitter bio, so just… know that that's a thing, if it is a thing you have strong feelings about. Personally, I do not love it, but that's just me.)
So: There you have it. 18 horror TikTok accounts full of scares to browse whenever you feel like experiencing a bit of a shiver down your spine.
Just be careful. Don't forget: When you stare into the void that is your phone screen…
…The void also stares into you.
***
Follow The Ghost In My Machine on Twitter @GhostMachine13 and on Facebook @TheGhostInMyMachine. And don't forget to check out Dangerous Games To Play In The Dark, available now from Chronicle Books!
[Photos via Glavo/Pixabay (remixed by Lucia Peters); @facethelight, @dreamanalytics, @nickcimino68, @hidden.on.google.earth/TikTok; Llywrch/Wikimedia Commons, available under a CC BY-SA 2.5 Creative Commons license]