Previously: The Whistling At Night Game.
If you're a fan of supernatural versions of hide-and-seek, here's one you may have heard mentioned recently: The Lookee Lookee Game, sometimes also referred to as the Lookie Lookie Game, the Looky Looky Game, or the Look-See Man Game. As its various names might suggest, the rules for this ritual game see you summoning an entity — in this case, the titular Look-See Man — and then attempting to escape capture all night.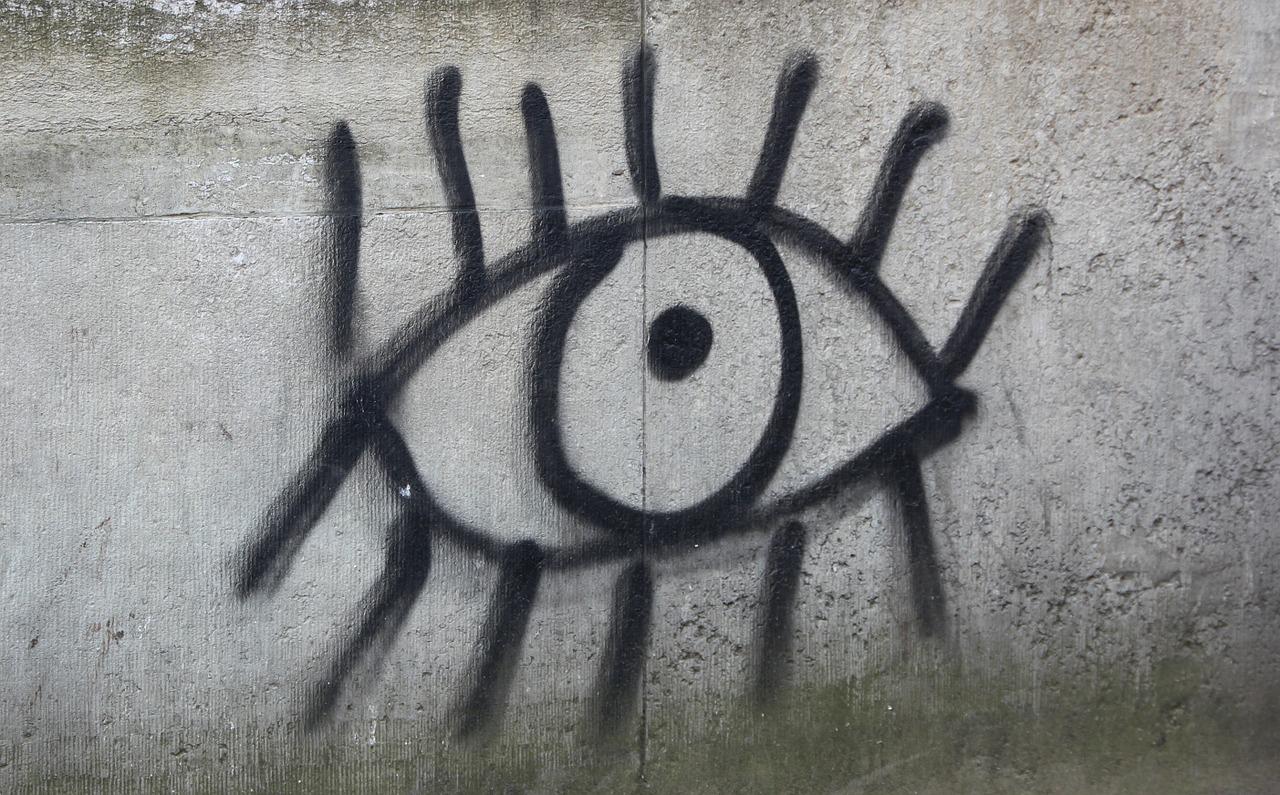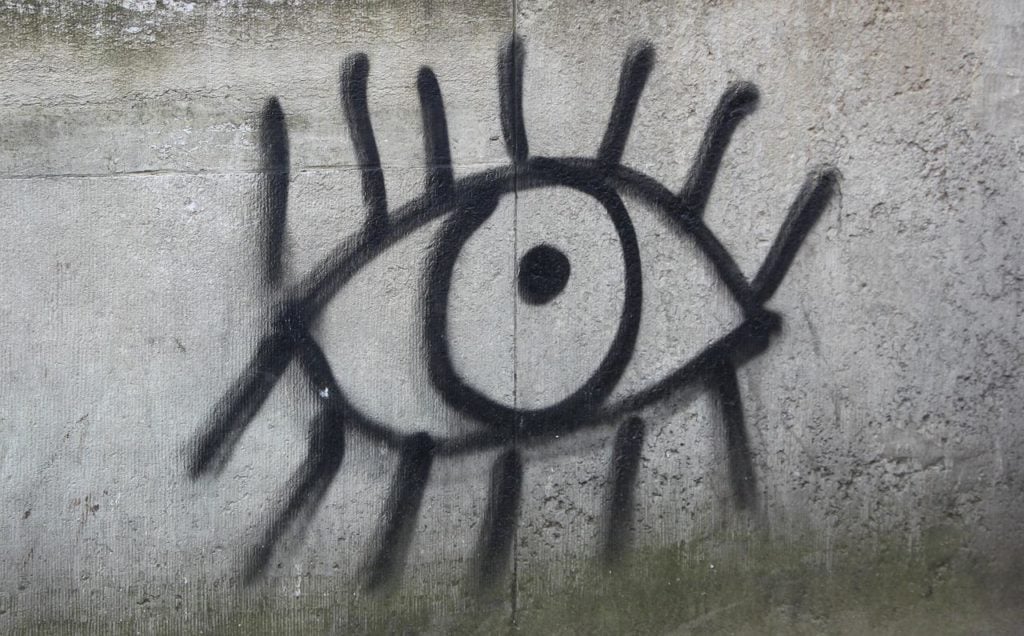 The prize for winning is, as it's sometimes put, "valuable beyond belief."
The price for losing is… catastrophic.
[Like what you read? Check out Dangerous Games To Play In The Dark, available from Chronicle Books now!]
TikTokker @hesoswag, aka Yonah Edens, gets the credit for popularizing this one; after his video about the Lookee Lookee Game went live on March 3, 2022, it was suddenly, y'know, everywhere. In fact, I actually have a sneaking suspicion that this particular game may have been straight-up manufactured specifically for this TikTok account — largely because I haven't been able to find any mention of it prior to its appearance in the March 3 video. Sure, tons of posts, re-posts, responses, and other pieces of content and media that are directly in conversation with this TikTok exist dated immediately after it made its debut — I'm talking mere days (March 7 for this YouTube video; March 8 for this TikTok; March 11 for this inquiry about the "legend" on Reddit's r/UrbanLegends sub; March 12 for this piece of fan art; etc.); heck, I even received an email myself dated March 7 asking if I'd heard of it — but there's pretty nothing dated before March 3 to be found.
Or at least, not that I've been able to dig up. Just, y'know… do with that what you will. (If you're aware of another source for the game or its related mythology that's dated earlier than March 3, 2022, do let me know!)
Format-wise, the Lookee Lookee Game is basically a variation on the Midnight Game and other, similar high-stakes hide-and-seek games: The ritual sees you summoning an otherworldly entity or opponent, then attempting to evade this opponent until a certain amount of time has passed. If you succeed, you'll win a great prize. If you fail, you'll suffer terrible consequences.
Other influences on the Lookee Lookee Game may include Mr. Eyes, another supernatural hide-and-seek game featuring a character with a preoccupation with people's eyeballs — and, of course, the whole thing has been wrapped up in a Crypt TV-inspired package, although it's also noted by a few sources that this particular Look-See Man is not actually related to the Crypt TV creation or series of the same name. (I also tugged on this thread myself, and as far as I can tell, there is, in fact, nothing in common between the Lookee Lookee Game's Look-See Man and Crypt TV's Look-See other than its name — although many of the videos floating around TikTok and YouTube about the game utilize Crypt TV footage for their visual elements, which may erroneously cause some viewers to conflate the one with the other. For the curious, the Crypt TV Look-See series made its debut in the summer of 2017, not too long after the horror juggernaut's initial launch.)
In any event, I've attempted to fill in the rules a bit (there are, uh… let's call them holes in the various TikTok versions) — so, for the curious, here's how to play the Lookee Lookee Game and summon the Look-See Man.
As always, play at your own risk.
Players:
Requirements:
One candle, with at least a six-hour burn time.
Matches or a lighter.
White paint, and something with which to apply it.
A time-keeping device.
An indoor location in which to play. (See: Additional Notes.)
Within that location, a windowless room. (See: Additional Notes.)
Instructions:
The Preparations:
Begin at night.
Take an inventory of each and every window in your chosen location. It does not matter how large or small they are; each counts — from expansive bay windows to small transoms or sidelights.
Do not miss any.
Once you are certain — certain — you have discovered and inventoried each and every window, take up your supply of white paint and, using whatever you have chosen as application tool, paint an image of an eye on all inventoried windows. You need not paint an eye on each individual pane of glass within a given window — but each window as a whole MUST be adorned with the image of an eye before you are done.
Do not miss any windows.
Do not miss any windows.
Once you are certain — certain — you have painted an eye on each and every window, travel throughout your chosen location and turn off of every light in the space.
When the space is dark, gather your candle, your matches or lighter, and your time-keeping device, and bring with them with you to your previously-selected windowless room.
Close the door behind you.
Now: Wait.
Keep an… eye on the time.
Wait.
The Main Event:
At midnight precisely — no sooner, and certainly no later — use the matches or lighter to light the candle.
Then, repeat aloud, three times, the following words: "Lookee lookee, come and see; lookee lookee, you won't find me."
Now: Wait.
He'll be here soon.
There.
There he is.
He's outside.
He's looking in the windows.
He's looking for you.
And now, you have to move.
Carrying the candle, and keeping it lit, open the door and exit the windowless room.
For the next six hours, or until sunrise — whichever comes first — you must travel around the playing space, moving continuously, never stopping.
As you do so, your opponent will attempt to catch a glimpse of you through the windows.
Do NOT let him see you.
Do NOT let him catch you.
If you think he's about to catch sight of you, move. Hide. Get out of visual range immediately.
BUT: As you move, DO NOT let your candle go out.
Keep moving.
Keep your candle lit.
Keep going, until time is up.
The Prize:
After six hours, or when the sun comes up — if you've survived this long — extinguish your candle.
Now: Wait.
He's going now.
He's leaving.
He's gone.
Once your opponent has departed, you may feel… different, somehow.
This means you have collected your prize.
You now have the gift of foresight — the ability to see what the future holds.
It is not clear how long you may have it.
It is not clear how far into the future you may see.
But for now, at least, the gift is yours.
Use it wisely.
Additional Notes:
Regarding the use of open flames:
This game is considered an enormous fire hazard. As such, players should make sure to take common sense fire safety precautions before attempting to play: Make sure you have at least one fire extinguisher on hand; remove highly flammable items from the premises and/or your person; etc. Note that these instructions are for informational purposes only; we bear no responsibility for anything that may or may not occur over the course of the game, should anyone be so foolish as to attempt to play.
Regarding the playing space:
Many choose to play this game within their own homes. However, it is worth noting that phrasing, word choice, etc. in most sources detailing the rules for this game seem to assume that the homes in question are single-family, detached or semi-detached houses with at least one floor — and all their windows — situated at ground level.
It is therefore unclear how the gameplay may change if the home in question is not this highly specific form of dwelling — for instance, if your home is an apartment within a larger building situated many floors above ground level.
This does not mean the game cannot be played under these or other, different circumstances; just that there are perhaps more unknowns about it, in the event that it is played under these circumstances.
Of course, it may be wiser to play the game in an entirely different location than your own home in the first place. After all, once you summon your opponent, they'll always know where you live.
You might be able to send them away at the conclusion of the game… but they could always return later.
If they felt like it.
Bear that in mind.
Regarding the windowless room:
There are, perhaps, more spaces that will satisfy these conditions than you might think. Consider, for instance, a bathroom (many are windowless); a walk-in closet (not a room in the traditional sense, perhaps, but large enough to serve such a function here); etc. Whatever your choice, again, be sure to take common sense fire safety precautions as you prepare the space for play.
Regarding the painted eyes:
Although the eyes are said to provide protection from your opponent, it is not entirely clear how, or what that protection might be. Given that your opponent may catch you simply by sighting you through the windows of your playing space, even if the windows have the requisite eyes drawn upon them, it is clear that the eyes do not prevent your opponent from seeing you or hide you from view in any way.
This researcher speculates that, perhaps, the eyes prevent your opponent from using the windows to physically enter the premises. If you leave even a single window unadorned, therefore, you will have left a chink in the armor — an unguarded ingress he may use to gain access to the location.
It is bad enough simply to be seen by him through a window.
It is, therefore, probably worse to share the same physical space with him.
A Final Warning:
If he sees you: It's game over.
If he catches you: It's game over.
If your candle goes out: It's game over.
And if it's game over…
Well, you won't be needing those eyes of yours anymore, will you?
***
Follow The Ghost In My Machine on Twitter @GhostMachine13 and on Facebook @TheGhostInMyMachine. And for more games, don't forget to check out Dangerous Games To Play In The Dark, available now from Chronicle Books!
[Photo via asthenop/Pixabay]