Previously: Ritual Games That Transport You To Another World.
Some ritual games — paranormal games, dangerous games, games you really shouldn't play, if you're wise — are best played with other people. There's safety in numbers, after all. But some ritual games can be played alone, by yourself, with only one player. Indeed, in some cases, ritual games must be played alone: To play them with others might, at best, cause them not to work — but at worst, anger… something. Because even though you don't play these games with other people, that doesn't necessarily mean you won't be joined in your endeavor.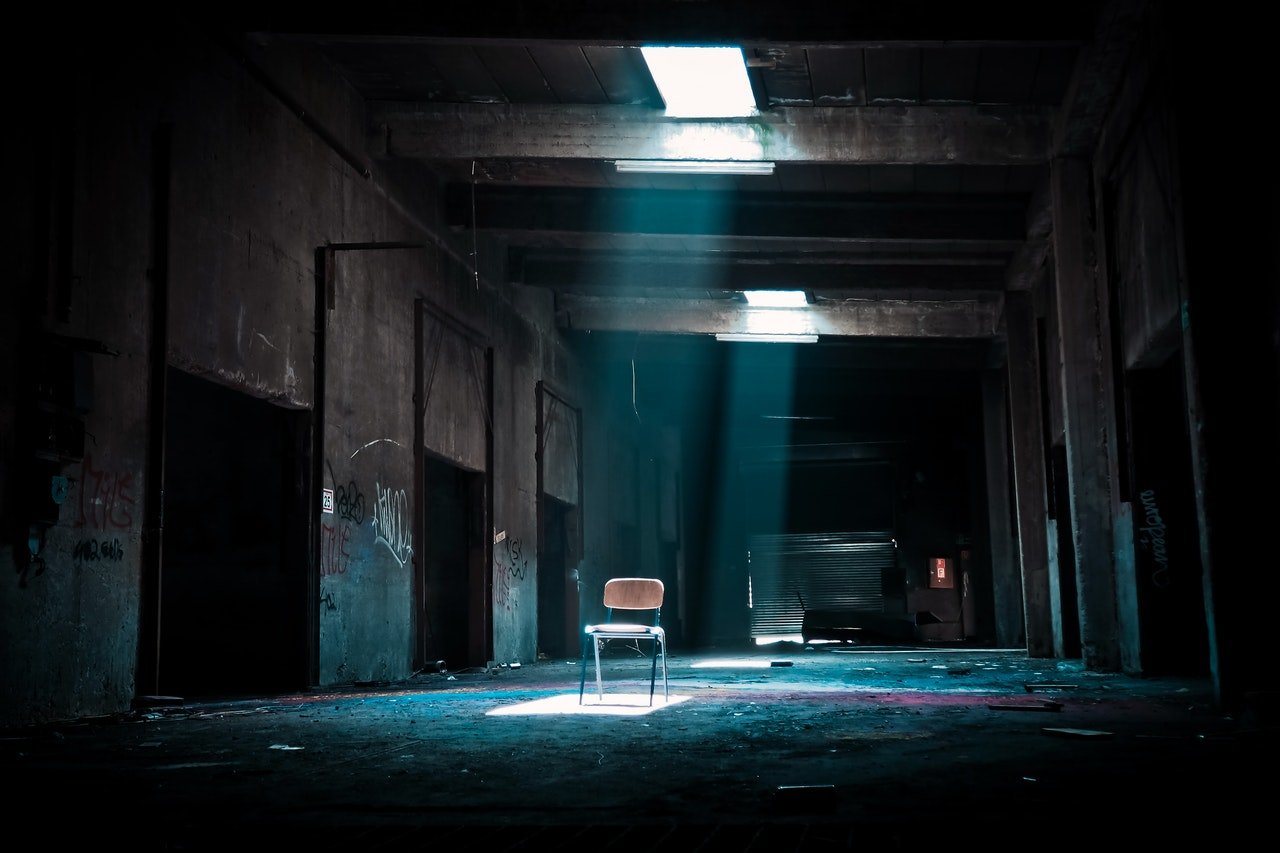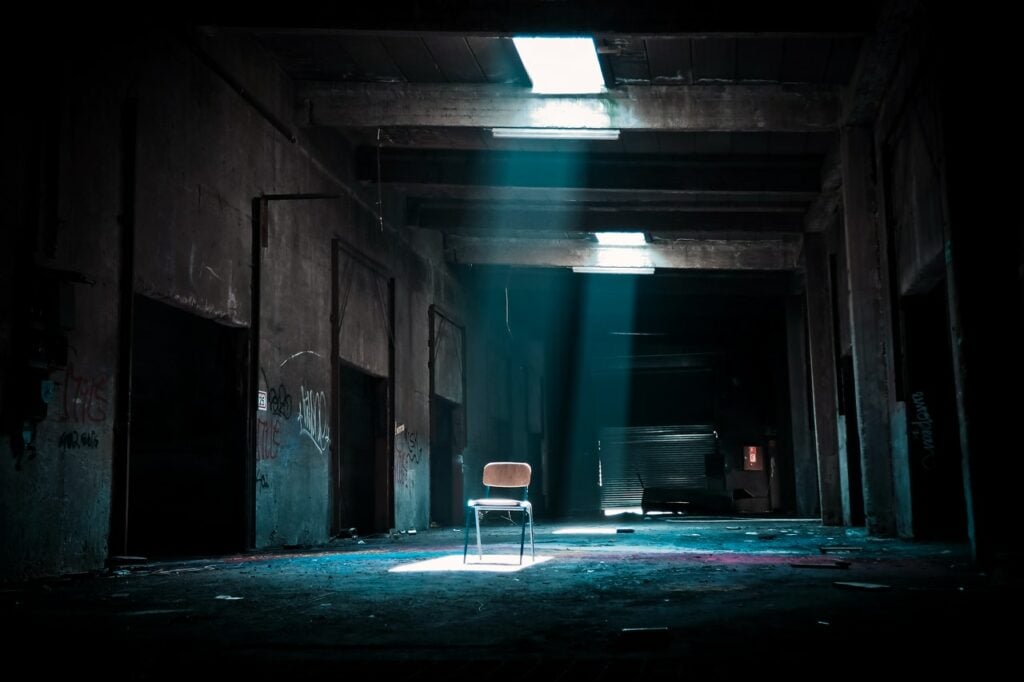 To make things a little easier on you, here are 19 such games — 19 spooky urban legend games that can be played all by your lonesome, with brief descriptions and links to where you can find the rules.
Note that the games I've chosen to feature here aren't the only single-player ritual games around — or even the only single-player ritual games I've previously covered here at TGIMM. There are loads more out there, both here and elsewhere (pro tip: for games TGIMM has already taken a look at, use our search function — it's in the sidebar on desktop and below the article list on mobile — to search for something like "one principal"; that's usually the terminology we use when identifying games played solo), so these are really just a start.
[Like what you read? Check out Dangerous Games To Play In The Dark, available from Chronicle Books now!]
I did choose these ones for a reason, though: They're all not just single-player ritual games, but single-player ritual games which are relatively simple to play. They don't typically require a ton of supplies; they can usually be performed in your own home; and they're not dependent on, say, driving around randomly until you find a supernatural road or walking around a city until you locate a supernatural alley.
Also, in some case, bystanders are permitted, even if they're not part of the action. In other cases, though, you must absolutely be alone when you play. Read the instructions carefully; they'll usually note when it's permissible for others to observe the game, but not interfere.
When in doubt, though? Go it alone. You don't want to risk anything you don't have to here.
Trust me.
Hello, Is Anyone There?
A good number of ritual games that require only one player revolve around communication—rituals that put you in touch with the Otherside, either in a general sense or by connecting you with someone or something specific over there. (Note, though, that there may be more than one other side. Just, y'know… for whatever it's worth.) Sometimes you have control over who your correspondent is meant to be, but sometimes, you don't. Either way, though, if you're looking for information to which you might not otherwise have access, or simply wish to chat, these single-player games are the ones to try.
The Shoebox Telephone
If you're looking for a relatively low-stakes ritual, and/or have someone specific in mind you'd like to get in touch with, the Shoebox Telephone ritual is the way to go. Requiring only a few, easily-acquired supplies — a shoebox; a paper cup; a needle and thread; paper and a pen — plus an object somehow connected to your desired correspondent, this game can be played comfortably within your own home, and without much danger to yourself or anyone else who lives with you in the aftermath.
The origins of this one are somewhat obscure, but its first notable appearance on the internet occurred in 2012, during the heyday of the Three Kings ritual. Indeed, that appearance actually arose on the r/ThreeKings subreddit, courtesy of the Redditor who originally posted Three Kings to r/NoSleep just a few weeks earlier.
Just be careful not to dial a wrong number while playing.
One Person Chit-Chat
One Person Chit-Chat — in Japanese, ひとりおしゃべり (Hitori Oshaberi), or Talking Alone — has been around at least since 2006; that's about when it first started getting passed around 2ch (now 5ch). Like a lot of early internet-age rituals — particularly those coming out of Japan — this one is fairly sparse; it also doesn't have a "prize," as it's not really a "win or lose" kind of game. In fact, it doesn't have much of a goal at all, beyond allowing you to chat with… something. Who or what your conversational partner might be is never specified — but that's the fun of it (and also the danger): It could be anyone. Or anything.
Supplies required to play One Person Chit-Chat are about as basic as it gets: Two chairs and a quiet, dark room in which to play. A glass of water and strand of hair from your own head may also be used, although they're optional, depending on how you decide to play. The only thing that might be tricky is making sure that you're not disturbed while playing — assuming you live with other people, that is.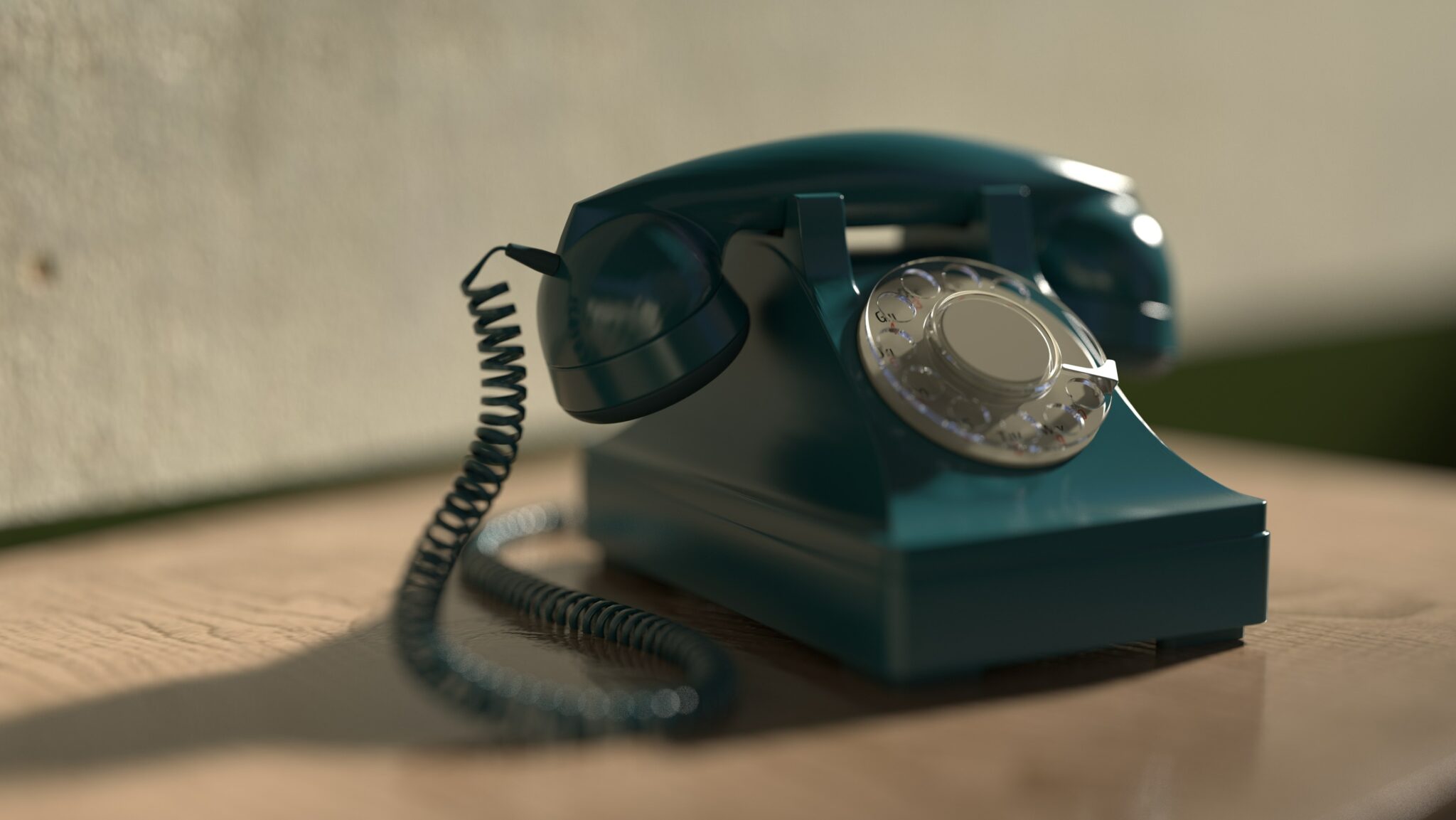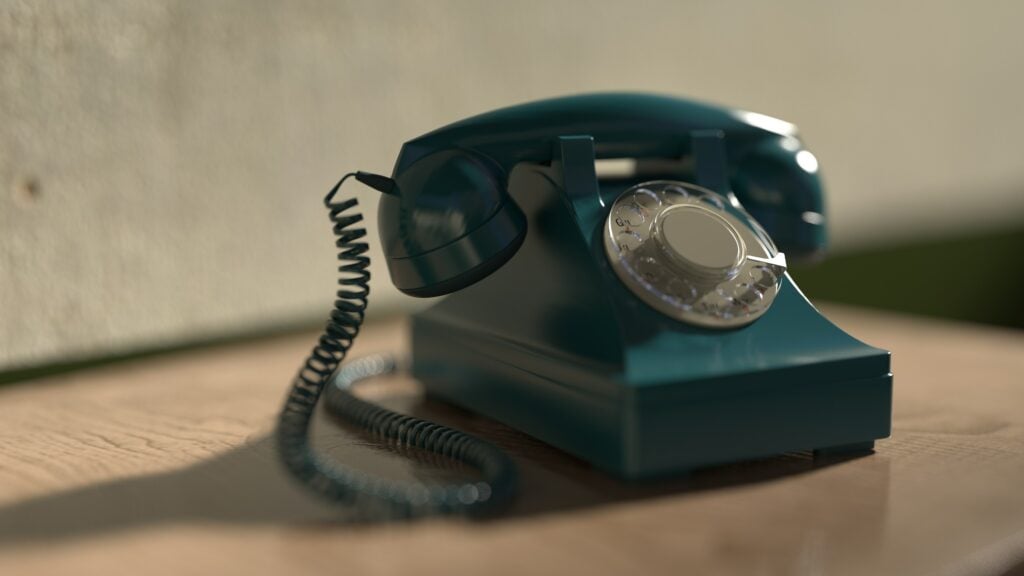 Chertik, Chertik
A lot of Games Of Knowledge, as I termed them in Dangerous Games To Play In The Dark, require at least two people to play (think the Red Book Game, Kokkuri-san, etc.). The (allegedly) Russian game Chertik, Chertik, however, only requires one — although as its English name, the Little Devil Game, suggests, the correspondent you'll be "talking" with might be a little less benign than they are in most of the two-player games. As I noted in my introduction to the game, "You are talking with the Devil, after all — or at least, a devil. And devils aren't generally known for their truthfulness or honesty."
The set-up for this one is also a little more elaborate than many other games of this ilk; you'll need to draw something quite specific, then thread a needle and hold it above your drawing just so while you ask your questions. But if you're willing to deal with the fussiness — and you like to live on the edge a little — Chertik, Cherik might be an amusing way for you to while away the time. Even if you do have to take your results with a rather large grain of salt.
Satoru-kun
Like Chertik, Chertik, Satoru-kun — which, as you may have guessed from its name, is Japanese in origin — is a bit riskier than the Shoebox Telephone or One Person Chit-Chat. In some ways, it combines the Game Of Knowledge premise with some of the elements characteristic of games I usually refer to as High-Stakes Hide And Seek (more on some of those ones in a bit). Satoru-kun will answer a burning question for you, you see — but he'll also hunt you down if you fail to follow the rules.
It's also worth noting that this game may be a little difficult to play, depending on where you are and what your budget is. First, you'll need to make sure you have access to an operational pay phone — items which are growing steadily shorter in supply in our ever-more-plugged-in world — and second, you'll need to acquire a mobile phone you're okay with destroying utterly at the end of the game. If you can satisfy those two conditions, however, go forth — carefully.
Tsuji-Ura
You'll have to go out into the world to play Tsuji-Ura, or Crossroads Divination — but then again, it's only to be expected that a game meant to give you valuable information about your future requires a little more effort on your part to play, right? The good news is that, besides the crossroads you'll need to find and travel to for this one, the rest of your required supplies are quite minimal: You just need a comb and something to hide your face.
Although only one person is required to play Tsuji-Ura — and, indeed, only one player may ever be active while playing Tsuji-Ura — bystanders are permitted, as long as they remain completely silent throughout the duration of the game and abide by the same rules governing the principal player's conduct (covering your face when required, etc.). Just, y'know, in case you decide you want a little moral support as you play.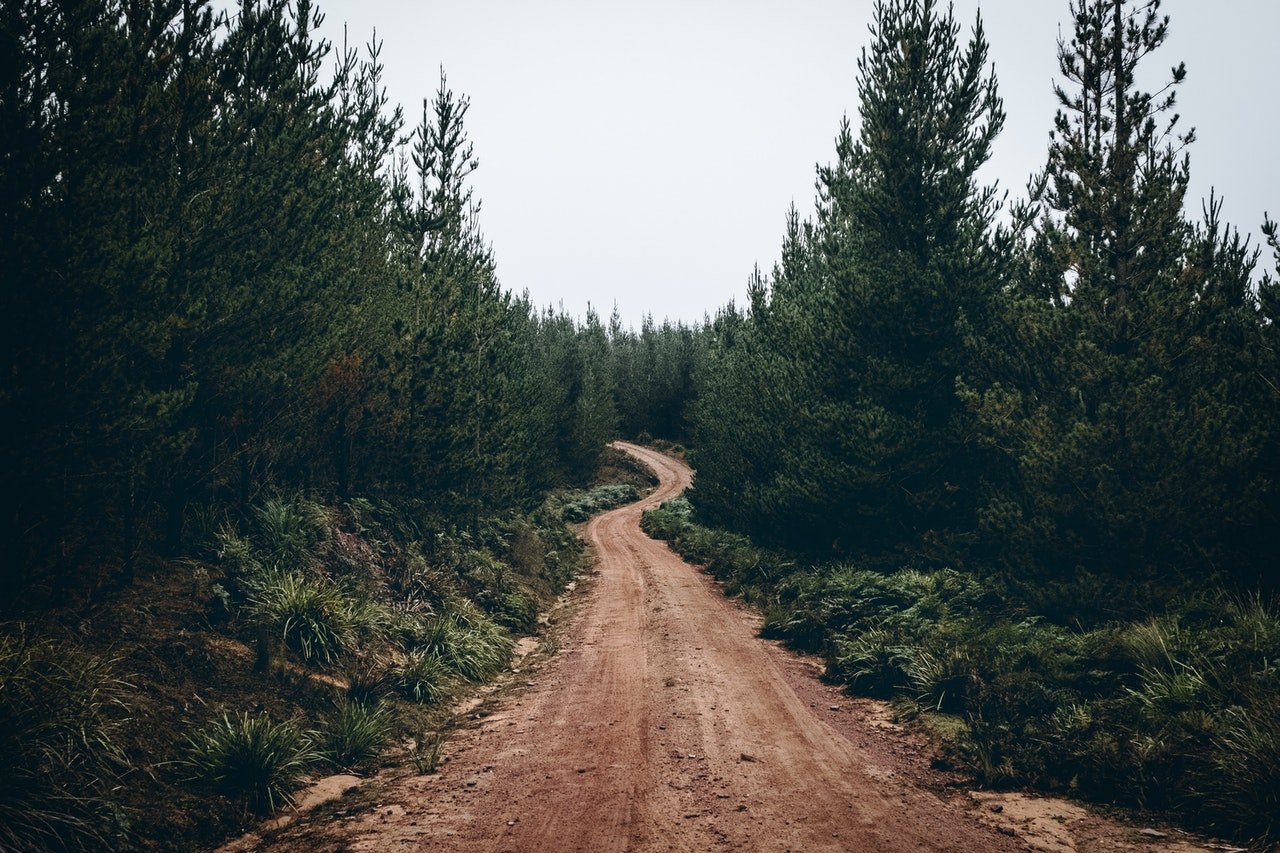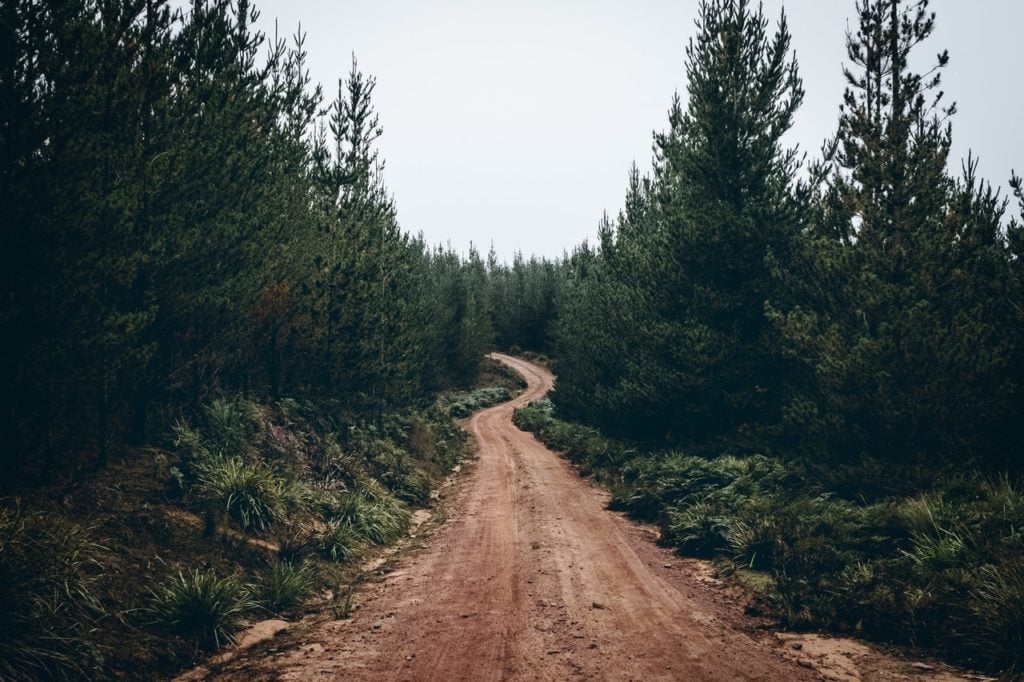 Supernatural Challenges
In the mood for something a little gutsier? Feel like laying down a challenge, or having a good old-fashioned competition? Try this batch of ritual games. These ones are perhaps the epitome of what I mean when I say, "Just because you're the only person playing doesn't mean you're the only player"; sure, they're "one-player" games in the sense that you don't need another human to play — but they're competitions, after all. You've got an opponent. And it's… not usually a friendly one.
Hide And Seek Alone (Multiple Versions)
When I say "Hide And Seek Alone," I'm referring to at least three different games: ひとりかくれんぼ,or Hitori Kakurenbo; the Living Doll Game; and a one-player hide and seek game that involves the use of chicken bones to play. The first is definitely Japanese, having begun circulating 2ch around 2006/2007 before making its way to the English-speaking internet round 2008; the second is likely Japanese, although I've also encountered it as a solely English language game under the name Scapegoat; and the last is… well, possibly made-up, but it definitely draws on European folk traditions instead of Japanese ones, for whatever that's worth.
Origins aside, each of these games involves creating or summoning (or both)… something. Something that will hunt you down, and which you must avoid allowing to find you at all costs. The first two see the player preparing a doll of some sort before playing, although the function of the doll changes depending on the game: In regular old Hitori Kakurenbo, you'll find the doll before giving the doll its turn to find you; in the Living Doll Game, however, you create both a doll to hunt you down and a "scapegoat" doll to function as a decoy to throw the hunter doll off your own scent. The bone magic version, however, involves no dolls; indeed, it's more similar to the Midnight Game or Dry Bones (both detailed below).
None of these games is considered safe; if you must play one, though, Hitori Kakurenbo is arguably the least dangerous.
The Midnight Game
If you know only one High-Stakes Hide And Seek game, odds are it's the Midnight Game. The goal is to summoning a supernatural bogeyman known as (surprise!) the Midnight Man precisely at (when else?) midnight; then spend the next three and a half hours or so avoiding him. The way the story is written assumes players will be playing within their own homes — but it also seems to make some assumptions about the kind of home these players might have: A fairly large, single-family dwelling with plenty of space and rooms in which to hide. I can see it being the kind of game suburban kids might play at sleepovers — kind of what Bloody Mary was for my generation.
I'm fairly certain the Midnight Game is a true piece of internet lore; although it's positioned as something "ancient" and "pagan," it has all the hallmarks of an early creepypasta — an unknown author, a frequently copied-and-pasted set of rules, vague details, and so on and so forth. It's been circulating at least since 2010, though, which means that as far as ritual-based internet lore goes, it's pretty old.
It only requires one player, but multiple people can play if you like. Whether or not you split up while you hide is up to you, though.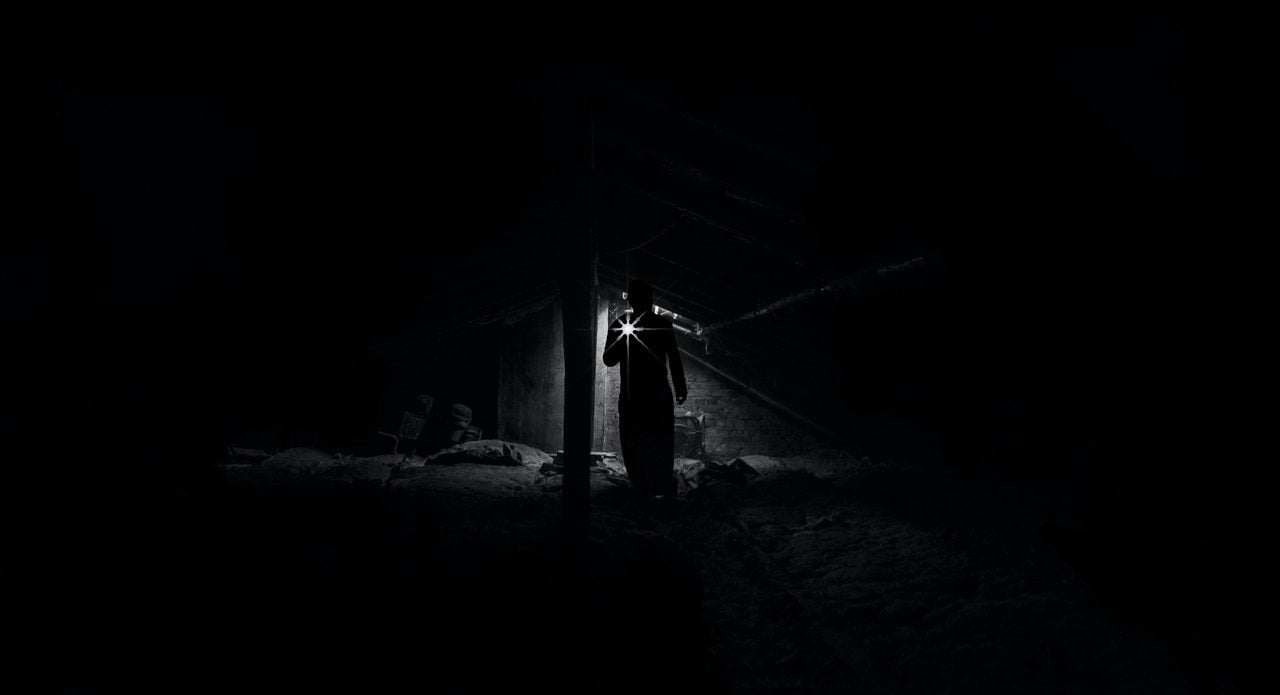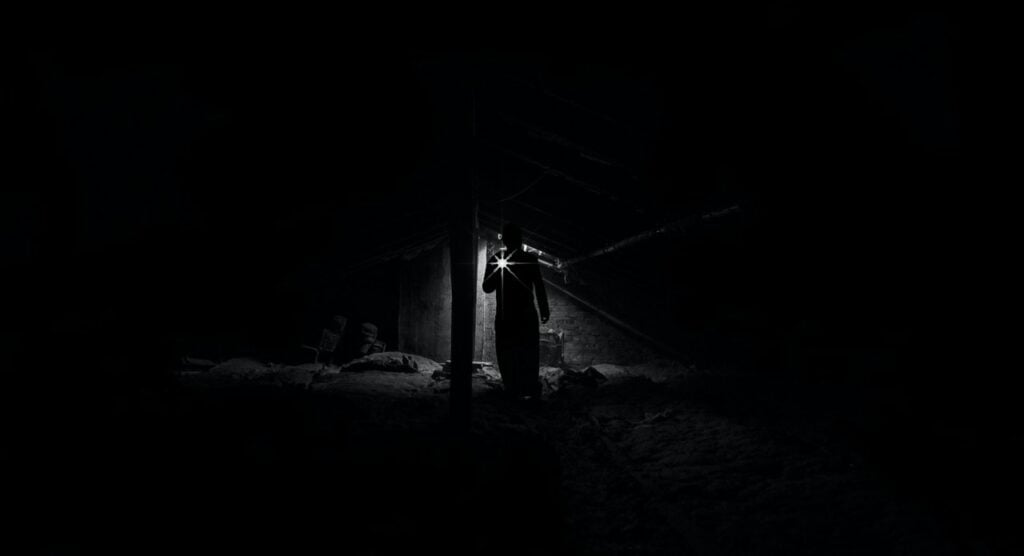 Dry Bones
Unlike the Midnight Game, Dry Bones may only be played by one person, and if you're going to play it, you'd better make sure you're the only person home while you do it. I described it years ago as "sort of like a hybrid of Hide And Seek Alone, the Midnight Game, and Bloody Mary," which still feels accurate to me; you summon the spook that's meant to hunt you down throughout the night using a mirror, and you have to outlast it or suffer the consequences.
But this one has a prize for winning — beyond your own survival, that is: You make a wish before playing, and if you win, your wish will be granted. Given that this one surfaced around 2013, a few years after games like Hitori Kakurenbo and the Midnight Game, I'd argue that that the inclusion of prize here represents the evolution of this particular variety of ritual game.
Daruma-san
In Japan, there's a children's game called だるまさんがころんだ (Daruma-san ga koronda), or "Daruma-san fell down." It's kind of like Red Light, Green Light or Grandmother's Footsteps: In it, a group of players attempts to close a distance between themselves and a single player dubbed "it" — but the catch is that they can only move when the "it" player's back is turned. If "it" catches another player moving, that player has to go back to the starting line and try again. The game takes its name from the Daruma doll, a good luck charm that looks a little like an ancient Weeble.
This version of "Daruma-san fell down" — sometimes called simply the Bath Game" — is… not that version. It involves summoning the spirit of a woman who died after slipping and falling in the bath, and then spending a day or so trying to avoid her as she chases you. It's been around at least since 2010, per Japanese sources, although it's also possible — likely, even — that it's at least a few years older than that.
It's interesting to me that the entity in this game is described as a woman; Daruma dolls are named after a man (a monk, specifically), and the name of the children's game is actually often translated into English as "Mr. Daruma fell down." That said, the honorific "san" is gender-neutral, so do with that what you will.
The Man In The Fields Ritual
The most complicated undertaking of this group of one-person ritual games, the Man In The Fields ritual requires at least one "ingredient" that might be difficult for the average person to come by: A house with a back garden or a backyard. Additionally, there must be at least one room inside the house which has only one door, ideally with a lock. Also, the room should be empty if possible.
As a person who spent the vast majority of my adult life living in one- or two-room apartments, depending on whether I was cohabiting with a partner or a roommate, I would not have been able to play this game easily — not unless I rented an appropriate dwelling outside my city of residence for a night, which for many years would have been well out of my budget. And I am definitely not the only one who has been in this particular boat — so I would imagine it would be difficult for a huge number of other people to play, too.
But if you're fortunate enough to have access to the kind of environment necessary to play this one, you can give it a shot. The prize for winning is (allegedly) assured safety for an entire calendar year; the cost of losing, however, is steep. Remember: The "scarecrow" that may or may not appear outside the house during the game is not scarecrow.
I should probably note here that this one is more fakelore than folklore — it was first posted to the Creepypasta Wikia in 2014 as a piece of fiction and has no historical basis. But some have raised the point in the past that there's less of a line between fakelore and folklore than you might think, especially as time goes on. At what point does a story cross that line?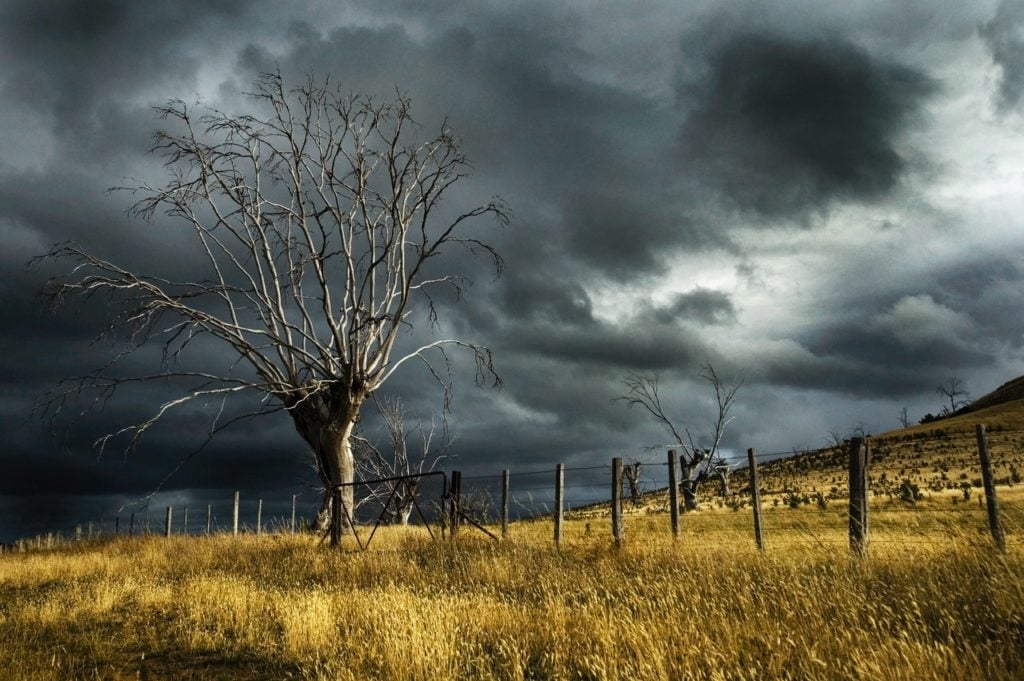 Brushes With The Other Side
In the event that supernatural competitions are intriguing to you, but also a bit much, there exist some tamer options that allow you to rub metaphorical shoulders with the unknown without straight-up challenging them to a duel to the death. The games in this section involve inviting a few entities in — often for a party, and hey, who doesn't like a good party? — but without necessarily wagering your continued well-being in exchange for their participation. That doesn't mean they're safe, of course… but they're slightly less dangerous than some of the alternatives.
The Closet Game
Dating back to at least 2009, the Closet Game doesn't have much of a point to it other than tempting fate. It's also short and relatively easy to play: All you have to do is stand in a darkened closet for two minutes, then hold up an unlit match in front of you and speak aloud the words, "Show me the light or leave me in darkness." If you hear whispers in the darkness, light the match; if you don't, open the door, exit the closet, and closet the door again. In either case, do NOT turn around, and do NOT look inside the closet. You're also meant to refrain from looking inside the closet unless all the lights are on and blazing brightly from that moment on — forever.
Like I said, it's easy to play at home alone — but it also means you might have to, uh, avoid using your closet ever again.
Unless, of course, you fail to light the match in time, in which case you'll never have need of your closet again—or anything else, for that matter.
This one seems to be a true creepypasta; it's pretty much always made up of the same paragraph of text, copied and pasted over and over again. TGIMM's version attempts to tease out the rules and make them into an actual list that's more easily followed, should you choose to play.
But you'll want to be careful if you do choose to play — and not necessarily because of supernatural reasons. It is, as you may have deduced, an enormous fire hazard. Lighting matches inside a closet full of clothing and other flammable items is not recommended.
The Hosting Game
Want to throw a party for some non-corporeal guests? Roll up, roll up for the Hosting Game.
The earliest version of this game I've dug up is dated April 2011; uploaded to the Creepypasta Wikia at that time, it was filed under the name "Don't Look Back" — a title which gives you a very, very large hint about what not to do while playing, under any circumstances.
You can play this one just about anywhere, but like the Midnight Game, it seems like the optimal setting is a fairly large home with at least a couple of separate rooms — one of which should be emptied out, have its own door, and, ideally, have no windows. (This room will be your "hosting room"; it's where the party will occur.) As such, you might have trouble playing it in a studio apartment.
However, the game is also best played with no one else present beside you, the host; the "guests" who arrive for this particular party are often shy and don't particularly like crowds. For that reason, you may find this one difficult to play, even if you live in a large enough location for it; if you share the space with other people, you'll need to make sure they're not home at the time you choose to play.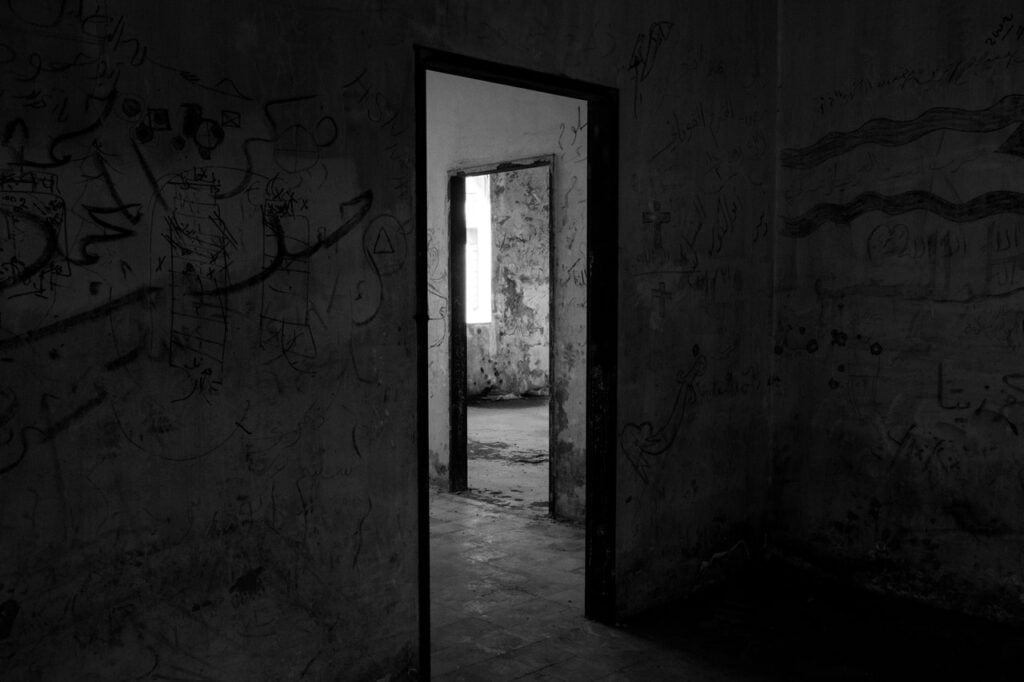 Welcome Home
If the Hosting Game is too tame for you, maybe Welcome Home — おかえりなさい (Okaerinasai) in the original Japanese — is more up your alley. First appearing on the internet in Japan sometime around 2005 before making its way to the English-speaking internet not too long ago, it sees you inviting an otherworldly visitor to your home by simply writing down a few choice phrases — "Welcome home" and "You must be tired" — on a piece of paper and concentrating on them for a while. But, like the Hosting Game, you are not to turn around or look behind you at any point.
The thing is, the Hosting Game doesn't seem to have any severe consequences for doing so — or at least, it doesn't tell you what they are (it just tells you not to do it). In Welcome Home, there's a postscript that implies what might happen to you if you do look behind you: You'll vanish without a trace.
It also implies that what happens to you once you vanish will be none too pleasant.
Blind Man's Bluff
Similar to a few other games on this list, Blind Man's Bluff gets its name from a children's game.
This game, however, is not that game. (It's probably made-up — it arrived on the Creepypasta Wikia in 2012 — but still.)
This one sees you performing a complicated series of actions in order to invite some supernatural guests over and host a gathering, but this time, you have to do it blindfolded. Again, it's best performed in a dwelling with at least a couple of rooms, and where you're unlikely to be disturbed by anyone else. And while it's true that you could choose to play this game somewhere other than your home, that may not necessarily be advisable; given that you're going to have to make your way around the space with a blindfold on, it's best to play in a location with which you're already familiar.
The stakes are somewhat higher here than they are with the Hosting Game, by the way. For one thing, you absolutely must lay down the ground rules before your guests arrive (be as specific as possible, down to whether or not your guests are allowed to touch you); and for another, if you're not careful, your guests might very well summon you to a gathering of their at some undetermined time in the future — whether or not it's convenient for you.
Musical Chairs Alone
To close out this section, something a little simpler: A game of musical chairs, where there are only two players: You, and something else. All you have to do is set up a chair, play some music — "Tiptoe Through The Tulips" according to some sources; any song of your own choosing, according to others — and walk around the chair with a match held in your hand while the music plays. If the music stops after you've circled the chair six times, sit down as quickly as you can and light the match in order to win. If the music either keeps playing after six circuits, or — worse — if the chair falls over on its own… well, let's just say there's a reason this game is considered a Most Dangerous Game.
When I dug this game up in 2015, I mostly encountered it repeatedly in the same copied-and-pasted form in a bunch of Wattpad story collections. My sense is that it's a fairly recent invention; indeed, I'd be willing to bet that it was inspired at least in part by the 2011 film Insidious, due to its use of "Tiptoe Through The Tulips." And, I mean, that's fair; it is a spooky-sounding song!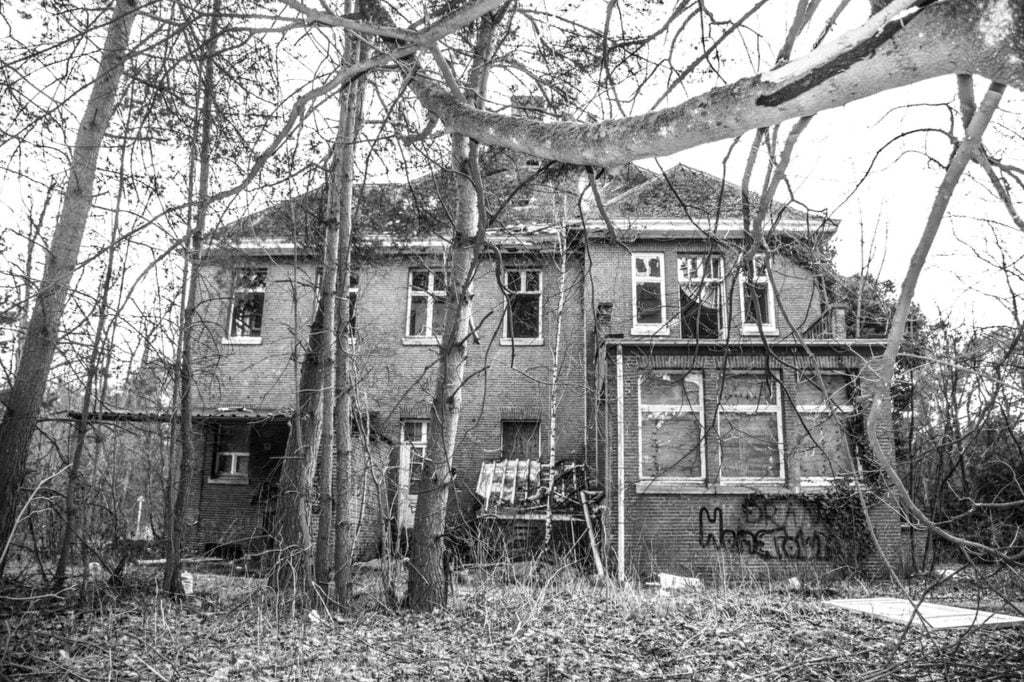 Practical How-Tos
Lastly, let's take a look at a few rituals that are perhaps not so much games as… well, let's call them tools. They're for taking stock of yourself, your abilities — latent or otherwise — and your surroundings. Each serves a different purpose, but they're all somehow cut from the same cloth, if you will.
The Testing Game
Curious about whether you're sensitive to spirits? That's what the Testing Game is for — that is, supernatural sensitivity is what it tests. In some ways, it's similar to Doors Of Your Mind, except that it's played solo — and, even better, the only thing you need to play it is a dark, quiet room in which you're unlikely to be disturbed. That means that, even if you live with other people, you should be able to find time and space to play. Hang a sign on your bedroom door asking not to be disturbed, or just let folks know you'd like to be left alone for a while.
Then: Spend some time recalling your childhood home. Make some specific observations—and, based on what pops into your mind, learn both whether you're sensitive to spirits, and how sensitive you might be.
I'm unclear on precisely where this ritual originated or when, but for what it's worth, I found it almost exclusively on Malaysian and Indonesian sites, with the earliest version I located dating back to 2014. That doesn't necessarily mean it's from those areas, or that it originated exactly at that time — but that's where the trail led me.
How To Check If Your House Is Haunted
Source-wise, this "how to" is similar to that of the Testing Game; I found it pretty much exclusively on Malaysian and Indonesian sites, typically in posts dated between 2014 and 2016. However, rather than being a game you perform to test yourself, it's performed to test your surroundings: If your new home is haunted, this is one way to (allegedly) find out.
All you need to play it is a smartphone equipped with a camera — something most people have these days — which is then used to record a couple of short videos under specific circumstances. But there's a catch: This ritual is meant to performed specifically on a home you have either just moved into, or about to move into shortly — not a place you've already lived for a while. In that sense, I'd almost think of it as a sort of preventative measure: If you want to make sure your home is free from spirits before you move in, this game is the one for you.
Just… make sure you have somewhere else to go when you're done playing. In case you… y'know… find something.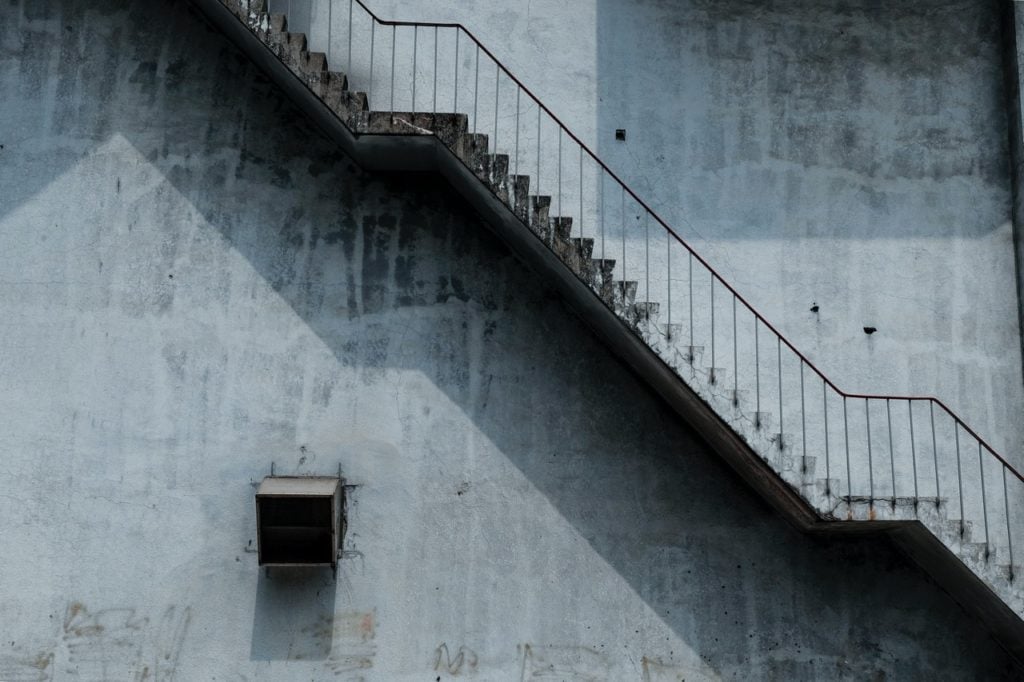 How To See Your Guardian Spirit
Another Japanese ritual that has circulated primarily on message boards and social networks for a number of years, this quick, simple method will (supposedly) allow you to see your guardian spirit. To play, just seat yourself somewhere dark and quiet, and imagine a staircase. Imagine it in as great detail as you can. Then imagine yourself climbing it, slowly—and when you get to the top, imagine yourself descending it, slowly. Do this a total of 10 times; then look to the top of the stairs to see your guardian spirit.
Rituals of this sort are often filed under headings like "inspiration check" on Japanese websites (Ghostmap, for example). The check is for a specific kind of inspiration, though: If you're sensitive to ghosts, spirits, or the supernatural, you're said to have 霊感 (reikan), the variety of inspiration associated with the divine. According to Saya Yomino of Saya In Underworld, the "guardian spirit" in this case is what's called a 守護霊 (shugo-rei)—that is, "sort of an eastern counterpart of the [western concept of the] guardian angel."
Your shugo-rei can take many forms — but if you look to the top of the stairs and see nothing, beware: It might mean that you don't actually have one.
How To See Your Occult Twin
I believe this ritual for summoning your "occult twin," as it's often termed, is Indonesian in origin; I've most typically encountered it under the title "Cara Melihat Kembaran Gaib Kita," which translates to something like "How To See Your Occult Twin" in English. It's been around for at least a decade; early versions I dug up date back to the mid-to-late-2000s.
In any event, performing this one has you first preparing a sort of bundle filled with your own hair and nail clippings, then burying that bundle in an outdoor location, all without being seen. IF you do it correctly, eight nights later, you'll be treated to the sight of your occult twin wandering around nearby for a few minutes. The goal in doing so is to learn something about yourself.
Exactly what your occult twin is, though, isn't totally clear. It could be a simple doppelganger; it could be a representation of your spiritual self; or it could be something more malevolent than that. It might even vary, person by person. Whatever you do, though, watch your twin carefully — if they do something you've never done before in your life, that's… not a great sign.
***
Remember: These 19 games are far from the only one-player ritual games you might try your hand at. Look for more, if you dare; there are plenty to be found here, right where you're at, for example.
Just… tread carefully.
There's a reason we file these games under the heading "The Most Dangerous Games," after all.
***
Follow The Ghost In My Machine on Twitter @GhostMachine13 and on Facebook @TheGhostInMyMachine. And don't forget to check out Dangerous Games To Play In The Dark, available now from Chronicle Books!
[Photos via Pixabay, 幻影 多媒体, Micah Boerma, Lennart Wittstock, Kat Jayne, ramy Kabalan, Webdexter Apeldoorn, Henry & Co./Pexels