Previously: Dragon's Luck.
Note: Please don't copy/paste or republish the text of this post on other websites without permission.
This short, quick ritual from Japan purports to teach you how to see your guardian spirit. I believe it originated on 2ch; I've found it in a few different places on the Japanese-speaking internet, some of which exist pretty much solely as hubs for users to share 2ch-based supernatural content more widely. (Ghostmap is a biggie, for example.) Saya Yomino of Saya in Underworld also translated it into English in 2014. Every time it appears, though, it's more or less the same thing — that is, there's little variation — so it seems to be a true piece of copypasta.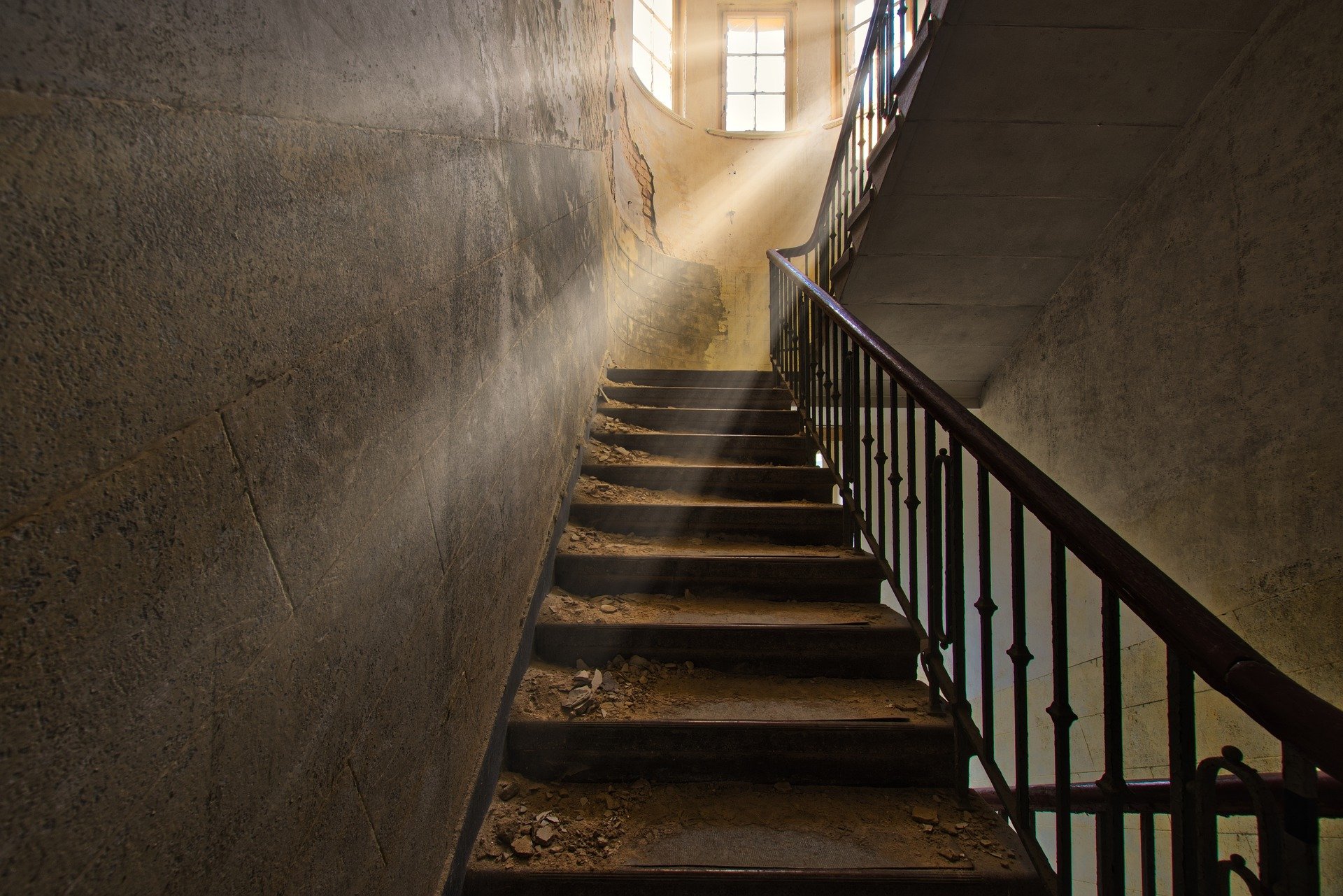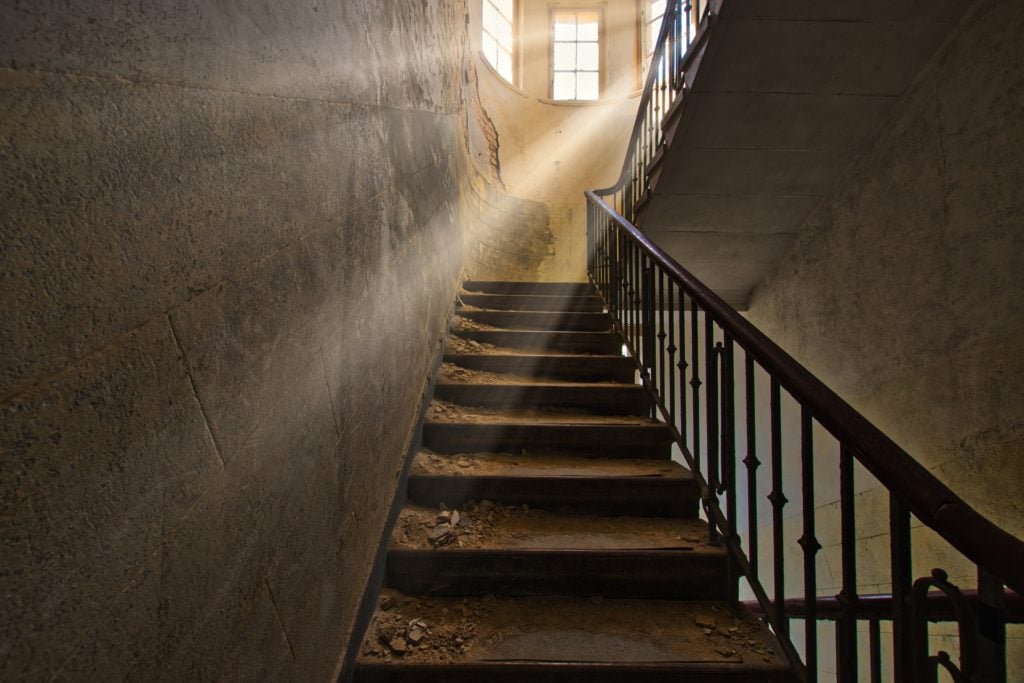 Like a lot of ritual games originating from Japan and 2ch, this one is easy to do and relatively low-risk. You don't need any fancy equipment or a highly specific location in which to perform it; all you have to do is find a quiet place where you're unlikely to be disturbed and then retreat into your own mind for a bit. It's also quite practical, all things considered — insofar as any of these rituals is really "practical."
[Like what you read? Check out Dangerous Games To Play In The Dark, available from Chronicle Books now!]
But there's always at least a little bit of danger inherent in these kinds of games. So, even though the bar for entry is low here, I'd still think carefully about what you're getting yourself into before you decide to play.
As always, play at your own risk.
Players:
Requirements:
Instructions:
Making The Preparations:
Begin at any time.
Go to your quiet room, draw the curtains, and either dim the lights or turn them off entirely. Sit down somewhere comfortable — a chair; a bed; a pile of pillows on the floor; wherever you feel most relaxed.
Breathe.
Close your eyes.
Open your mind's eye.
Taking The Journey:
In your mind's eye, imagine a staircase or a single flight of stairs. For best results, choose a staircase you know — one you travel up or down regularly in your day-to-day life. Call up every detail you can about the staircase: Where is it? In a house? An apartment building? A school? Your place of work? The staircase leading from the street to the subway station you use every day? Is it in a public place, or in a private building? How many steps does it have? How steep is it? What's the environment around it like? Picture the staircase as clearly and accurately as you can.
Place yourself at the bottom of the staircase.
Slowly, deliberately, ascend the stairs. Take your time. Feel each step beneath your foot. Head for the top. Keep your eyes on your destination.
When you reach the top of the stairs, turn around — slowly. Don't rush it.
Look back down the stairs, all the way to the bottom. Look back to where you started.
Now begin descending the stairs, again slowly, again deliberately.
When you reach the bottom, make note — you have completed one circuit.
Repeat Taking The Journey, Steps 3 through 7 nine more times.
Do not lose track of how many circuits you have completed.
Seeing The Spirit:
When you have ascended and descended the stairs 10 times — that is, when you have made 10 complete circuits — turn around. Move slowly; don't turn too quickly.
Look up towards the top of the staircase.
What do you see?
Take note.
When you feel ready, let the image of the staircase fade from your mind.
In the physical world, open your eyes.
Additional Notes:
Your guardian spirit may appear in any number of forms. To some, they resemble a doll. To others, they look like a loved one — a grandparent, a partner, a friend. Be receptive, no matter how surprising their form might turn out to be; it may tell you something about yourself you didn't previously know.
Following Seeing The Spirit, Step 4, before you let the image of the staircase fade and before you open your eyes, you may speak to your guardian spirit if you like. They may or may not respond, but they will hear you regardless. Speak softly and kindly; do not make any demands.
After you have learned how to see your guardian spirit using this method, you may encounter them in other situations. Your guardian spirit may, for example, appear to you in your dreams. If they do, pay attention to them, for they are likely attempting to communicate an important message to you. You may also encounter your spirit while meditating, but exercise caution; your mind is vulnerable, and what you perceive as your guardian spirit here may in fact be something else.
Concerning Seeing The Spirit, Step 3:
If you see nothing but an empty staircase, be careful. It is possible that your guardian spirit has simply chosen not to appear — but it is also possible that your guardian spirit is too weak to appear. If they are too weak to appear, they may be too weak to protect you.
It is possible, of course, that the ritual failed to work. You may try again if you like, or you may try a variation: Make only three complete circuits, rather than 10, and then turn back to look at the top of the staircase. Perhaps this variation will work for you where the other failed.
Or, perhaps you yourself do not possess the skills or sensibilities necessary to see your guardian spirit — or perhaps you are simply afraid, and your fear is clouding your vision. If you suspect this to be the case, you may consult someone you know to have these skills or sensibilities and ask them if they are able to see your guardian spirit.
But if they say they cannot see it, beware:
Your guardian spirit may simply not exist at all.
How To See Your Guardian Spirit: FAQ.
***
Please don't copy or republish this post on other sites. Linking to it or sharing the URL is fine (and encouraged!), as is writing your own unique version of the game, but copying/pasting, republishing, or otherwise reproducing the text of this piece in its entirety or near-entirety on other websites without permission isn't.
***
Follow The Ghost In My Machine on Twitter @GhostMachine13 and on Facebook @TheGhostInMyMachine. And don't forget to check out Dangerous Games To Play In The Dark, available now from Chronicle Books!
[Photo via ArminEP/Pixabay]