Previously: 24 Spooky Ritual Games To Play With Friends.
Are you seeking information? Wisdom? Knowledge to which you wouldn't, under normal circumstances, have access? If so, then you might be interested in these ritual games to play for information and knowledge — if, that is, you're willing to take on at least some degree of risk.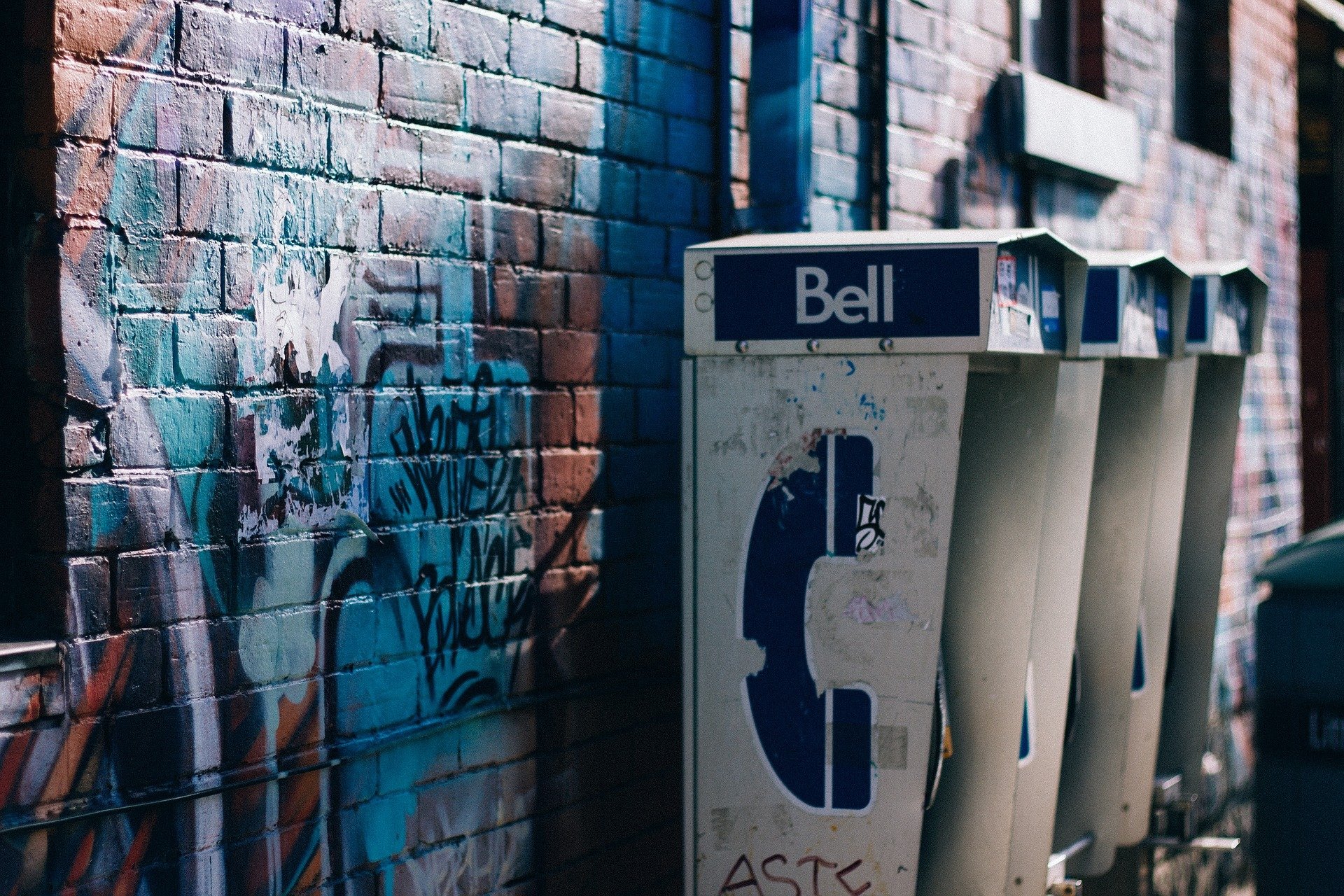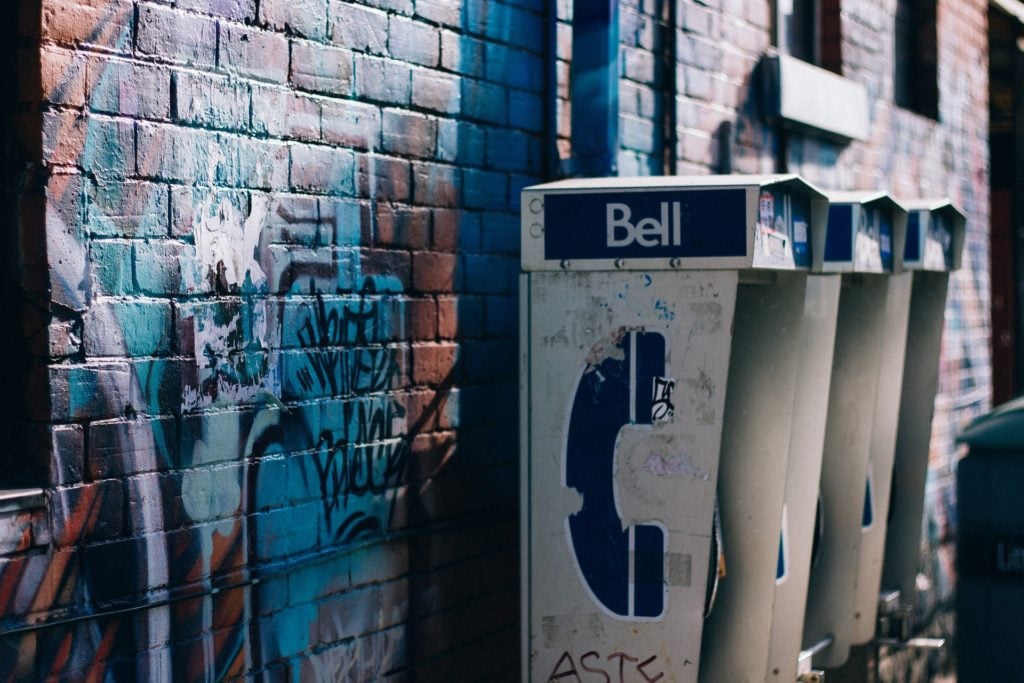 It's always a risk, playing these types of games. Some more than others, of course — but these are the kinds of games you don't attempt to play if you're not willing to pay the price.
[Like what you read? Check out Dangerous Games To Play In The Dark, available from Chronicle Books now!]
Here, you'll find 23 such games — the kind I've occasionally referred as Games Of Knowledge — further divided into several subcategories: Ouija-style games, games that answer only yes-or-no questions, games to be played for general information or knowledge, games to be played for specific types of information or knowledge, and games that take the form of a supernatural challenge.
These last ones are the most dangerous of the lot, so think carefully before you begin.
You wouldn't want to lose, would you?
No. No, you would not.
Proceed with caution.
Ouija-Type Games
In the West, by far the most well-known kind of ritual game geared towards finding information is the Ouija, or talking board. Developed during the Spiritualist movement of the 19th century, and successfully marketed as a form of parlor entertainment by the early 20th century, the Ouija is actually much older than its commercial history suggests. Indeed, its roots lie in the Chinese practice of fu chi, which dates back to the Liu Sung or Liu Song dynasty (c. 420 to 479 CE).
Furthermore, variations on this kind of game exist all over the world. They rarely require fancy equipment and can be easily performed with items you likely already have on hand.
Be warned, though: "Easily performed" does not necessarily mean "safely performed."
Kokkuri-san, Or The Spirit Of The Coin
The Japanese game Kokkuri-san, or the Spirit Of The Coin, is extremely similar to the Ouija: It involves creating a board with the alphabet and the words "yes" and "no" arranged on it, then using a coin as a planchette. Two or more players may place their fingers on the coin and ask whatever questions they desire; if the spirit they've summoned has decided to play along, the spirit will move the coin from letter to letter to provide answers to the questions posed. It's very important that only parties of two or more play this game; it is not recommended that it be played with a single player.
The name, by the way, is sort of an onomatopoeia. Derived from the Western practice of table turning, the game as it was originally played used not a coin, but a tripod-like device fashioned from three bamboo sticks and the lid of a rice container. The word "kokkuri" described the sound and motion the device made as it tipped and tilted, revealing the answers to the questions posed to it.
The Spirit Of The Pen
Also called bixian (笔仙), the Spirit Of The Pen combines elements of the Ouija with automatic writing. Like its Japanese and Western cousins, the board is drawn on a piece of paper, and a standard, everyday item functions as a planchette. However, unlike the Ouija or Kokkuri-san, the item — a pen — may be used by the spirit summoned to actually draw or write out the answers to the questions asked of it. Furthermore, the board may be formed in any number of ways, including simply leaving the page blank for the spirit to write on themself.
Bixian may also be a bit more dangerous than Kokkuri-san is. There is the risk, you see, that your correspondent may not leave when you're finished playing — and if they choose to stick around, you may soon begin to lose yourself. Your correspondent will be happy to fill the vacancy for you… but it's not recommended that you let them.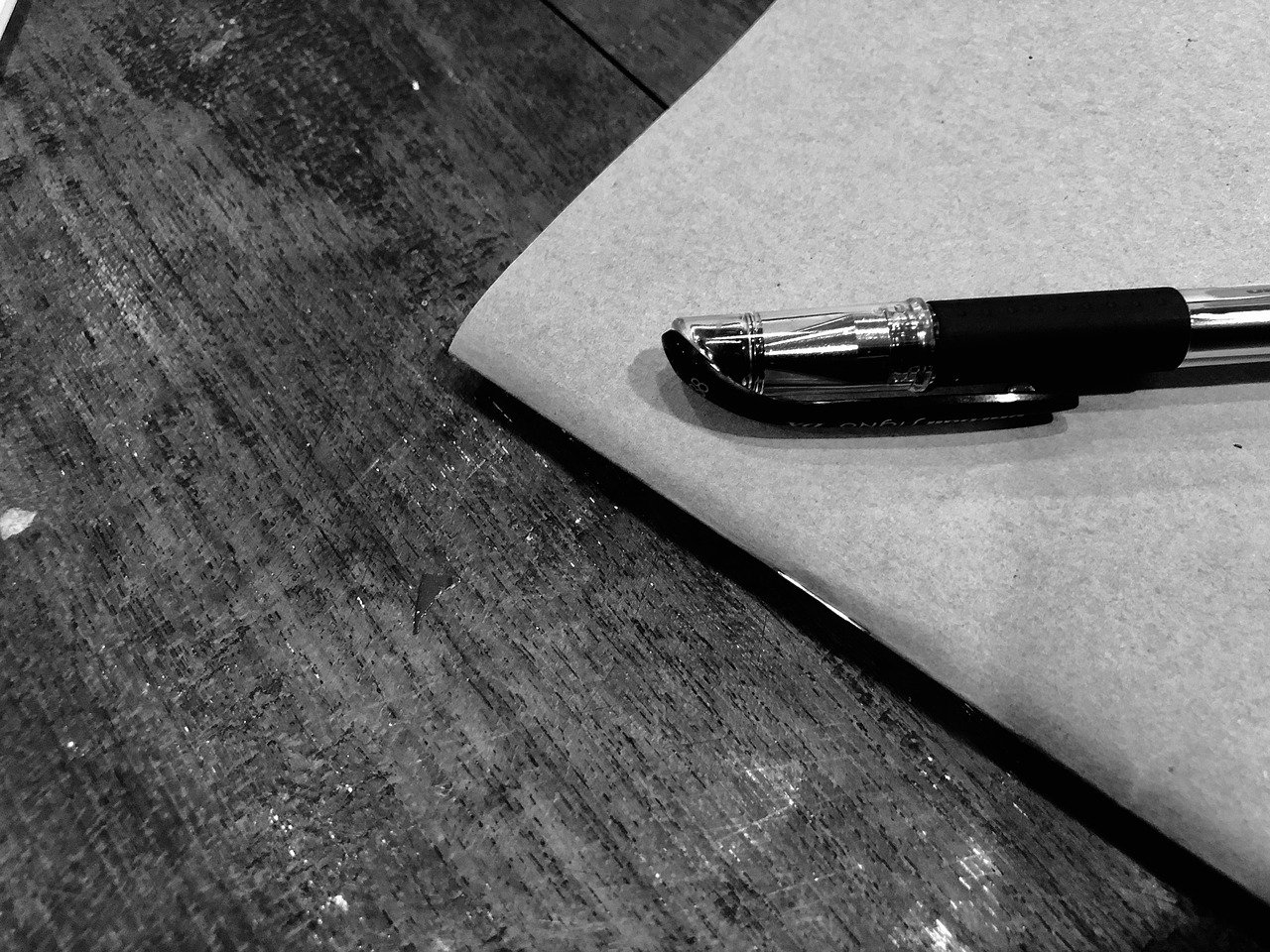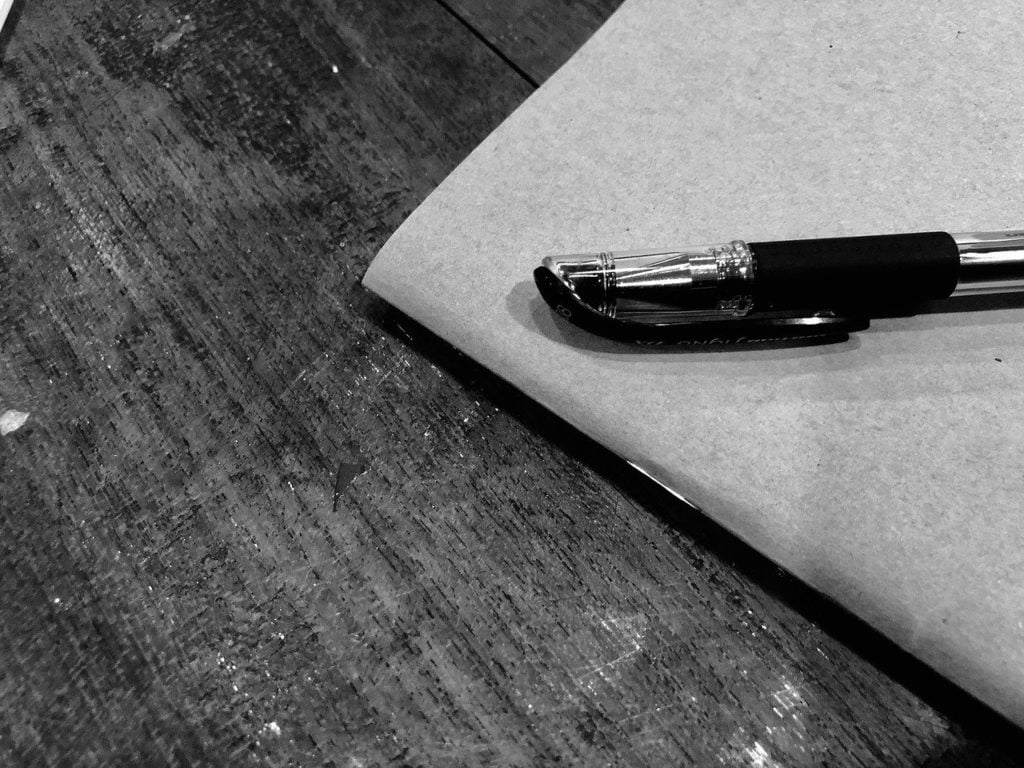 Jelangkung
An Indonesian game again with its roots in a Chinese tradition — this time, Cai Lan Gong, a fifth century CE practice that translates literally to "vegetable basket deity" — Jelangkung sees you creating a homemade doll from a ladle, a stick, a length of cloth, some twine, and a pen or marker. The doll functions as a vessel for a spirit to take up residence in; once they've entered the doll, they'll use it to carry out an automatic writing session, writing down their answers to your questions on a piece of paper. The main difference between Jelangkung and something like Kokkuri-san or several of the ways in which bixian maybe played is that in Jelangkung, there's no board — just a blank piece of paper.
Note, too, that variations may be made upon the game, including precisely how the doll is made, the chant used to summon the spirit, the kinds of questions asked, and so on. In fact, in some cases, Jelangkung may actually be classified as a different kind of game—the next kind we're going to examine.
The Compass Game
Believed to be derived from Jelangkung, the Compass Game — in Portuguese, O Jogo do Compasso — repurposes an item that might be familiar to you from your school days: A bow compass — that is, the variety of compass used to draw circles, arcs, and angles (as opposed to the kind of compass that indicates true north). The game board for this one is circular, as opposed to linear; you're meant to write the letters of the alphabet in a circle, along with the numbers zero through nine and the words "yes" and "no." Then, balancing the compass on its point in the center of the circle, ask your questions: Whichever way the arm with the pencil on it swings will reveal the answers. The tricky part is making sure you don't lose track of where the arm swings — and making sure that the compass never topples over.
Chertik, Chertik, Or The Little Devil Game
The Russian game Chertik, Chertik is a bit fussier than some of the other games detailed here; involving a length of thread and a needle, it requires excellent muscle control combined with a light touch to play properly. Beyond that, though, it's quite similar to, say, the Compass Game: Once you've created your communication device out of the needle and thread and drawn your game board, all you need to do is hold the thread, balance the needle's tip on the board, and ask your questions. Whichever way the needle turns or bows indicates the answer — whether it's a yes, a no, or a spelled-out response.
Remember the name of the game, though. It's indicative of how truthful your correspondent may be —which, often, is "not very."
Yes, No, Maybe So
Is the information you wish to gain more… definitive? Then you might want to try something a little less open-ended than the Ouija-style games in the previous section. A wide variety of ritual games exist that use only questions that may be answered with the words "yes," "no," or "maybe." It's also worth noting, however, that the correspondents you'll be communicating with are sometimes a bit more finnicky than those who appear in Ouija-type games.
They're sticklers for the rules, these ones are. The details matter, so make sure you pay attention to them before you begin.
Sara Sarita
Sara Sarita, aka the Sister Sister Game, comes out of Mexico; the thing is, though, that no two versions are in agreement about who, precisely, Sara Sarita is — or are, as the case may be.
Whoever you're actually conversing with, though, the rules are pretty much the same across the board. Grab a friend (this game is only to be played with two people — no more, no less), find two coins, settle yourselves somewhere safe indoors, and prepare to have your questions answered by a series of coin flips. If you and your friends' coins are both heads, the answer is yes; if they're both tails, the answer is no; and if one is heads and the other tails, the answer is either "maybe" or "I don't know."
It's of the utmost importance, however, that before you begin asking your questions, you request and receive permission to play. Similarly, you must for and receive permission to leave before ending the game. Do not neglect these steps… or else.
The Martha Game and Charlie Charlie
I'm forever grouping these two games together, largely because the names have long been used interchangeably for the two sets of rules. Both the Martha Game and Charlie Charlie come out of Spanish-speaking regions and use a couple of pencils to answer "yes" or "no" questions; the only differences are the number of players required and the exact arrangement of the pencils. One requires two players, while the other specifies one only; and — perhaps due to the number of players — one uses six pencils total, with three apiece being held by each player in a sort of U shape, while the other uses only two, laid on top of each other in the shape of a cross.
There's also seemingly a scientific explanation for why both of these games "work": Simple gravity. But if you believe… well, you believe.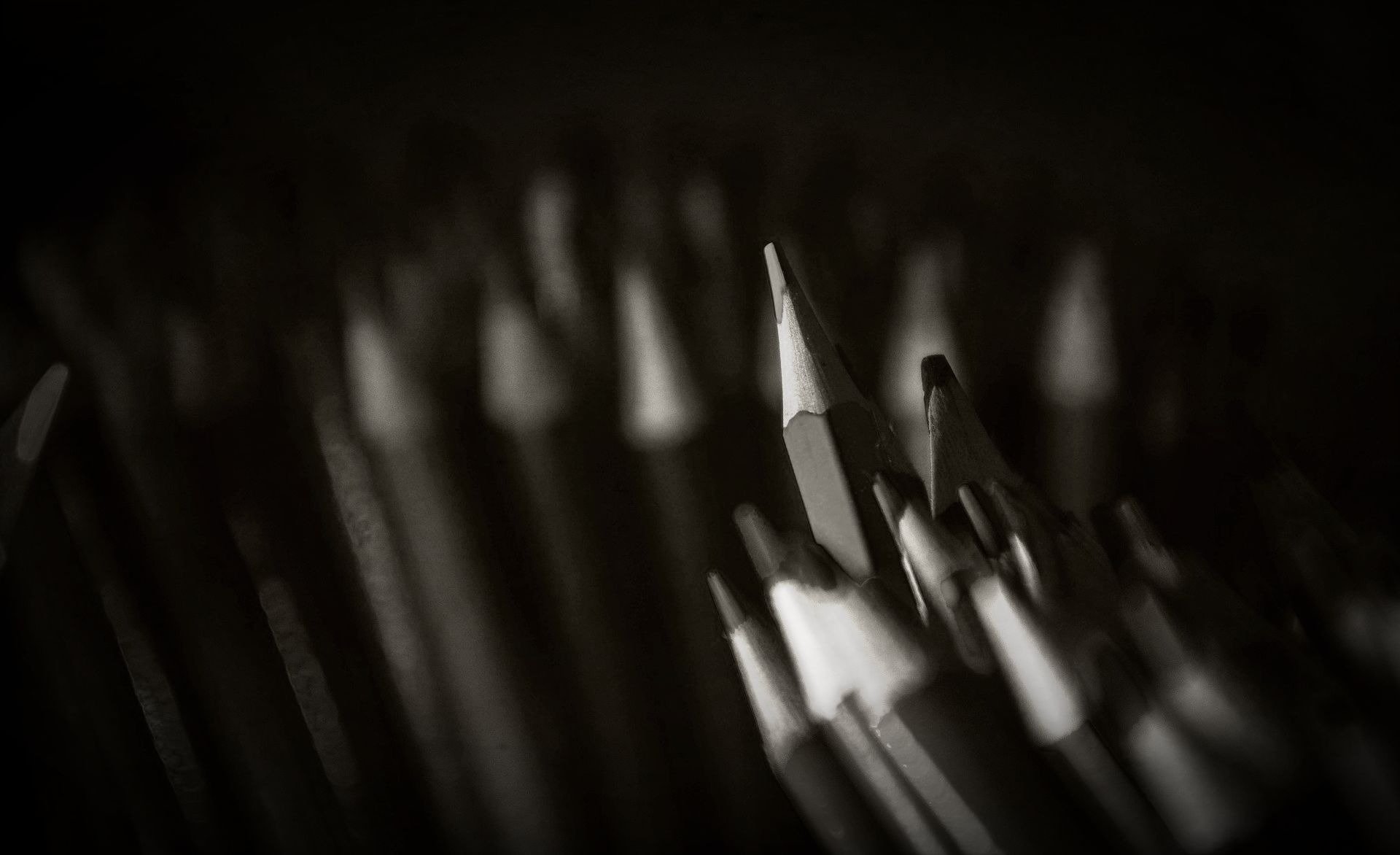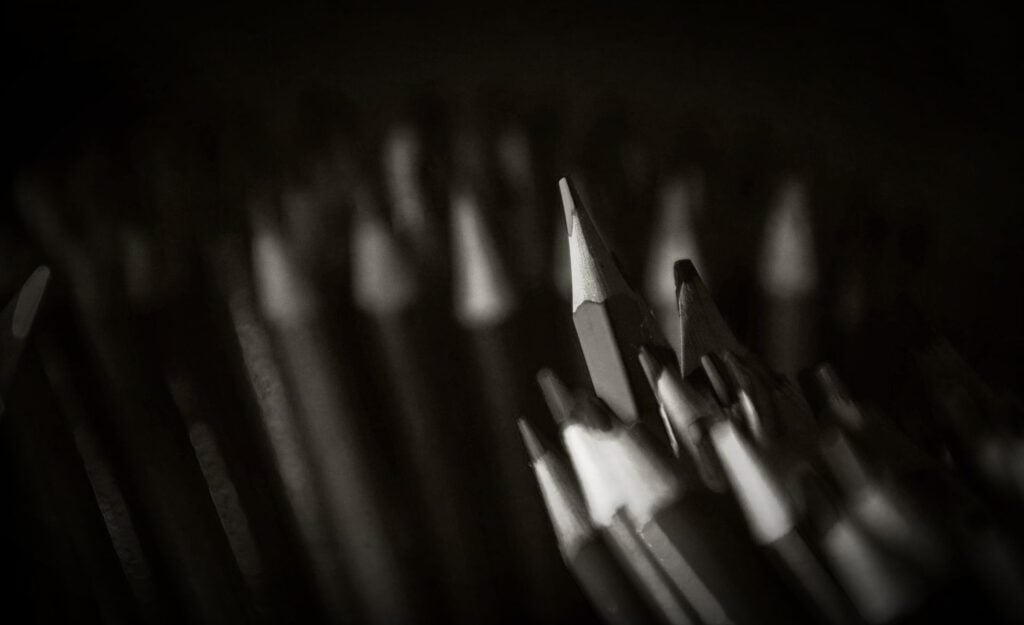 The Playing Card Game
Cartomancy — the method of divination that uses a plain ol' pack of 52 playing cards to reveal… whatever you'd like to ask — has been around since at least the 14th century. This particular form of cartomancy, called simply the Playing Card Game, is likely much newer, but it's easy to perform and relatively safe, so for beginners, it might be a good choice. To play, you must first deal out 18 cards, arranged in three columns and three rows with each column containing two cards (there's a diagram under the Additional Notes section here, for the curious); then, you'll have to rely on your instincts: As you ask your questions, hold your hand over each card for a moment or two. If you feel heat coming up from one of them, turn that card over. The suit will indicate the answer: Hearts for "yes," spades for "no," diamonds for "maybe," and clubs for "I don't know."
Don't forget to deal out new cards to replace the ones you flip. Otherwise, your answers may be faulty.
The Game Of The Scissors And The Book
Like Sara Sarita, the Game Of The Scissors And The Book is originally a Spanish language game. It's also become inextricably tied up in another game over the years: The Veronica Game, also known as Nine Times Veronica. It's important to note, though, that the Game Of The Scissors And The Book is not the Veronica Game; rather, it's what the unfortunate Veronica is said to have been playing when she… suffered the consequences of her actions.
There are a few different variations on this one floating around, but they all use either a notebook or a hardcover book and a pair of scissors. Two of the versions also call for a length of ribbon. The setup for each is slightly different, but they all ultimate result in a device made up of the items called for which will twist and turn to indicate "yes" or "no" responses. Also worth noting: Versions 1 and 2 can answer any question you like, while Version 3 is to be used specifically for questions about love and death.
Pay attention, now.
Games For General Knowledge
Ritual games geared towards imparting information typically take two tacks: Either they only work for specific kinds of information, or they work for pretty much anything you might want to ask — anything at all. If you're more interested in the latter, the games in this section are for you. They're a bit more abstract in form than the other games we've looked at so far; the answers aren't necessarily clear-cut, and you'll have to do some thinking and analysis to glean their true meaning. But if you look at things the right way, the results of these games can be quite rewarding.
Sometimes, we have to determine our own truths for ourselves.
The Red Book Game
Yet another game originating from Spanish-speaking regions — it's commonly pinned to both Latin America and South America (although, as I pointed out when I first looked into this game way back in 2014, South America is, uh, quite large; it's not clear whether it's more specifically regional than that) — the Red Book Game, or el Juego del Libro Rojo, is kind of the equivalent of spinning a globe and putting your finger down on a random place to figure out where you should travel to next: You ask a question, open a book to a random page, and place your finger down on a random word on the random page to find out what the answer to your question is. It's easy to play, and relatively safe; the hardest part will likely be finding an appropriate book to use: It must be hardcover; the cover must be red; and there can be no pictures, photographs, or images in the book — only words.
The Shuffle Game
Fun fact: Although this particular ritual has been known primarily as the "Shuffle Game" since about 2016 — when it arrived on the r/ThreeKings subreddit — it's actually been around for much longer than that. In its older forms, it's usually referred to as "shufflemancy" — the "shuffle" bit referring to the method of using the shuffle function of your chosen music player, and the –"mancy" bit calling out what it actually is: A form of divination. There are a ton of different ways to play this one, but no matter what the specific might be, the idea is that, by using the shuffle function on your MP3 player, CD player, or Spotify playlist, or even the "scan" function on a regular ol' radio, you can divine the answers to your most pressing questions based on the songs that come up. Again, you'll need to do some interpretive brainwork to get to the bottom of things; anything from the lyrics to the instruments to the general mood of the song might be relevant. But if you find meaning in music, this one will likely be right up your alley.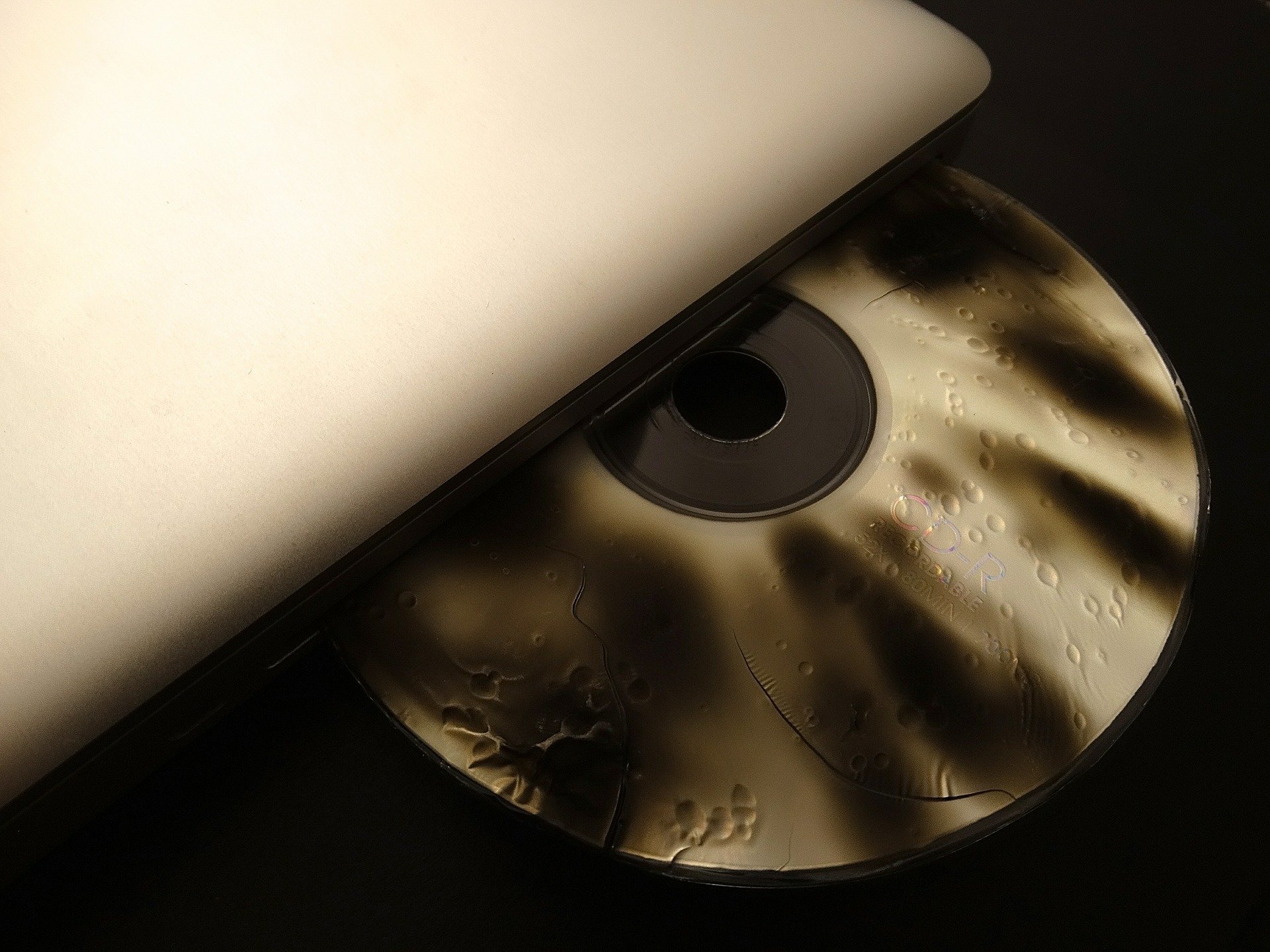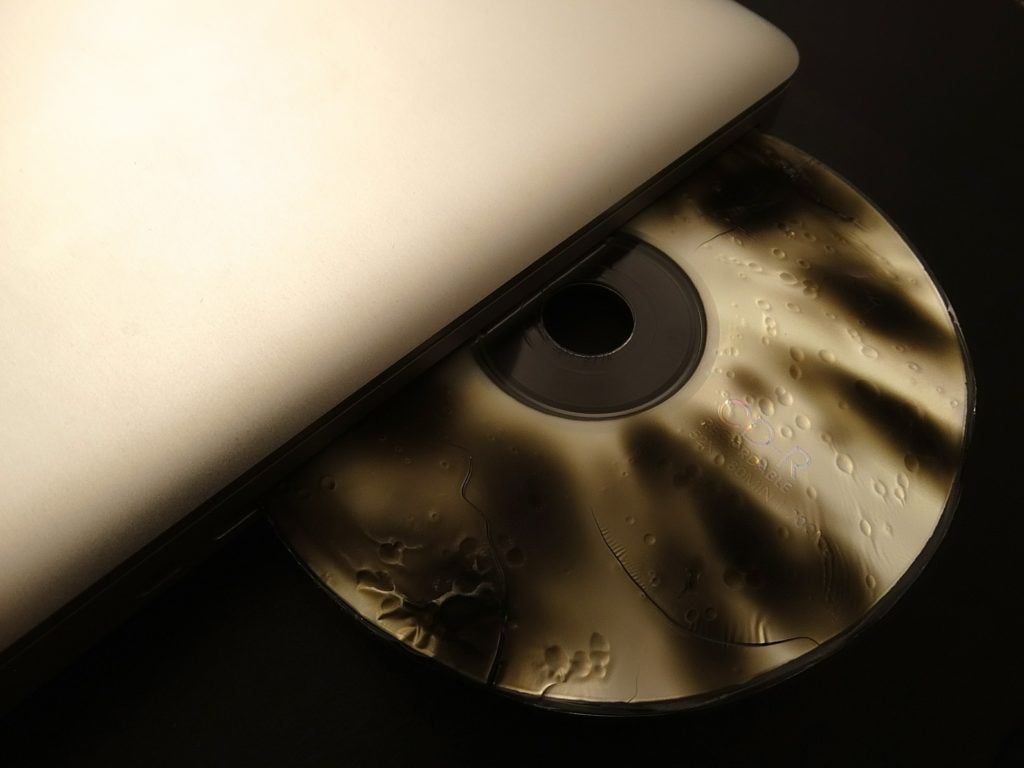 The Eye In The Shadows
By far one of the most complicated Games Of Knowledge I've come across, it is perhaps unsurprising that the Eye In The Shadows is also likely totally made-up. As far I as know, its origin point is a post published to the r/ThreeKings subreddit in 2017 in which the poster — who has since deleted their account — claims to have found it in a binder assembled by their father. These origins seem… dubious to me, but do with it what you will.
In any event, after carrying out a complex sort of summoning ritual, the Eye In The Shadows allows you to have something of a conversation with a… correspondent. It takes the form of a question-and-answer session: If you've performed it correctly, you'll sense a question being asked of you, which you must answer; should your answer be deemed acceptable, you'll in turn be granted the permission to ask a question of your correspondent yourself. Back and forth it goes, until you either decide to end the conversation, or 4:44am comes around — whichever happens first.
Always answer the questions posed of you truthfully. You don't want to know what happens if you lie.
The Ghost Paper Challenge
The Ghost Paper Challenge is one of the few ritual games that achieved prominence on YouTube before spreading to the internet at large. (Usually, it's the other way around—a game circulates on the internet in a written format before a YouTuber decides to make some sort of sensationalist and/or fabricated video about their experience playing the game.) Also sometimes referred to as the Spirit of the Door, it involves slipping a piece of paper with a question written on it underneath a closed door, waiting a moment, and suddenly having the paper returned to you with an answer written down.
Originally, the Ghost Paper Challenge was positioned simply as a Game of Knowledge — that is, you were allowed to ask three questions, no more, no less, and receive answers from whatever spirit might be lurking behind the door you choose to play with — but as time went on, folks began claiming you could ask the spirit to do favors for you, like duplicate money. Again, I suspect that most of this game — and the video footage of it — is fabricated, but I do find the original premise interesting.
Games For Specific Information
So: We've looked at the kinds of games that will impart general knowledge unto you. What if you're more interested in something specific, though? Very, very specific? This section is for you. Each of the games here claims to reveal to you some highly specialized information, either about yourself or your own future, or about someone you know.
Just be sure, before playing, that you really want to know what you think you want to know. You can't unlearn what you learn — and some things might be better never to have known in the first place.
Mother Midnight
Brought to my attention by a reader and Patreon supporter, Mother Midnight appears to be a hyper-local regional game — one from Central Texas, and which I've found no other information about besides that which was supplied by the reader who allowed me to collect it from them. It's fascinating, though, so if you're looking for something a little different, this might be one to try.
After you summon the titular Mother Midnight, you will ask the following questions, and only the following questions: First, when Mother Midnight was born; next, when Mother Midnight died; after that, when you were born; and then, finally, when you're fated to die. But be warned: You might think it'll be good to know when you're going to breathe your last, so can make the most of the time you have left on Earth — but it might instead be a terrible burden, an albatross that'll weigh you down and rob you of whatever enjoyment our days left in this world might have otherwise held.
Concentrate
Mother Midnight reveals when you'll die; Concentrate reveals how you'll die.
Or at least, some versions of it do. It's a playground game — one that I actually grew up playing as a small and somewhat morbid child myself, circa the late '80s and early '90s — but interestingly, the version I played did not include the element that classifies it as a Most Dangerous Game: After repeating a rhyme several times, and performing a series of actions that mimic things like having an egg cracked on your head and getting stabbed in the back, there's a final motion that's meant to make you see a flash of color. The color, it's said, corresponds to the method by which you'll eventually expire.
Most of them… aren't pleasant.
What can I say? Kids are weird.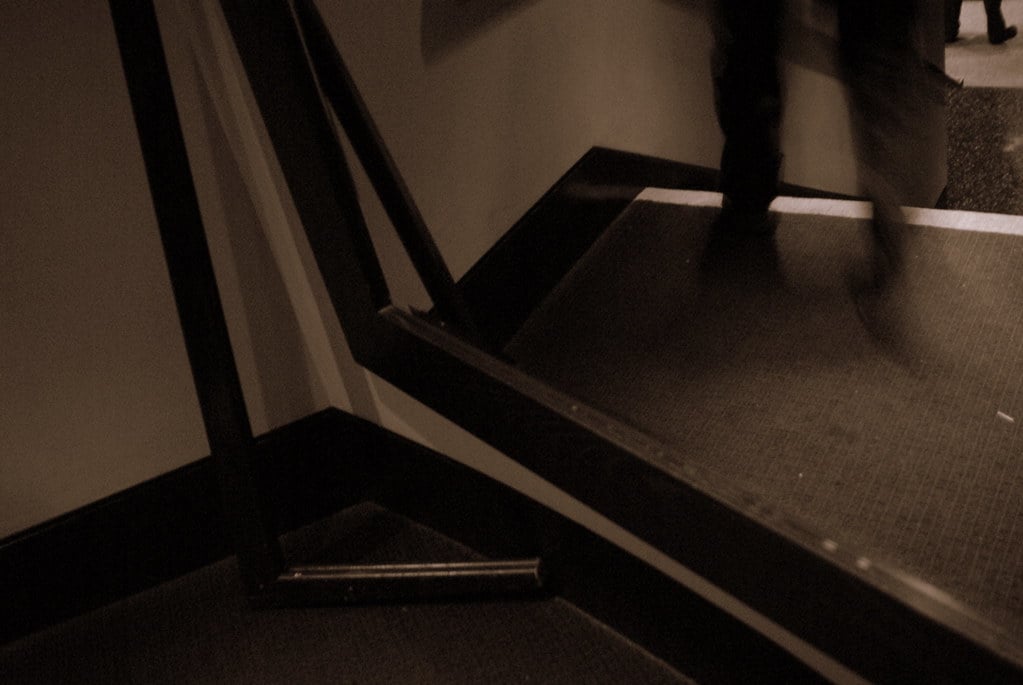 How To See Your Future In A Mirror
Quite a few ritual games involve building a box out of mirrors. How To See Your Future In A Mirror is one of them, although to be fair, you're building something that's more like a frame than a box — that is, you use only four mirrors to create a four-sided figure, rather than six to create a full box, complete with a top and a bottom. If you do it correctly, though — and if you don't mind using a little blood — you might be able to get a glimpse of what your future might contain in one of the mirrors.
This one is, curiously, both broad and specific at the same time. You can only find out about your future playing it — not about anyone else's future; nor may you learn any other form of information from it — but the future is vast and might hold any number of wonders… or horrors.
Just bear that in mind.
Tsuji-ura
Similarly, Tsuji-ura, also known as the Fortune Game or Crossroads Divination, reveals to you your "fortune," so to speak, making the information it supplies quite broad and yet also quite specific. To play it, you must arrive at a crossroads at night, perform a certain set of actions, and then wait for a stranger to approach. You may ask the stranger if they're willing to tell you your fortune — but you mustn't look at them, and if they decline, you must respect their decision. Still, though — it offers… possibilities. Especially given that "fortune" doesn't necessarily mean "future" — that is, the stranger might reveal to you your lot in life, but not necessarily what your future specifically holds.
If you've read Junji Ito's Lovesick Dead, this one might look familiar to you: It's the ritual around which that particular story hinges.
The Letter Ritual
Tied up within a story posted to r/NoSleep in 2017, the Letter Ritual sees you utilizing a sort of supernatural postal service to discover where, precisely, someone you know might currently be located. It's complicated, of course, and the price for playing is high; it is, therefore, not recommended that you play it.
The multi-part story in which the Letter Ritual first appeared reveals exactly why you shouldn't play it.
Trust me.
Just… don't.
The less said about it, the better.
Challenges
Finally, we have these: Games which will supply you with knowledge or information, but only as a reward for beating a particular challenge. In these games, you aren't just asking a spirit for information; you're facing off with an opponent. There's a prize at stake, and there winning and losing conditions.
Are you feeling daring? Lucky? Overly confident? Then these games are for you — although it is not, as I often note, recommended that you undertake them.
For all Most Dangerous Games — but particularly for these Most Dangerous Games — the warning is always there:
Play at your own risk.
The Answer Man
Many of these Challenge-type games take a question-and-answer format; the Answer Man is one such game. You'll need a crowd to play — 10 people total, including yourself — as well as a whole bunch of cheap mobile phones you won't mind destroying at the end. Note, though, that although 10 players are required, only one will ultimately end up speaking to the Answer Man — if, that is, your call to him goes through in the first place.
If it does, you'll be able to trade questions back and forth, answer for answer, with virtually no limits on what you can ask him. Just make sure that you answer him correctly when it's his turn to ask a question—and whatever you do, do not stay on the line after you've decided it's time to go.
He'll try to convince you to do so. Don't fall for it. It'll be disastrous for you if you do.
The One Who Answers
If you're familiar with the Candles Game, the format of the One Who Answers will look familiar to you: It's a sort of supernatural hide and seek, where you've got to locate and light a certain number of candles in an empty house within a particular time frame. (The basic gameplay also makes this one a huge fire hazard, by the way, so it's really not recommended that you try it.) Unlike the Candles Game, however, the One Who Answers has a prize beyond simply escaping with your life: If you're successful, you can ask whatever questions you like of the creature you've challenged, and receive truthful answers.
If you must play, make sure you've got a fire extinguisher on hand, and take every possible common sense precaution. Fire is no joke.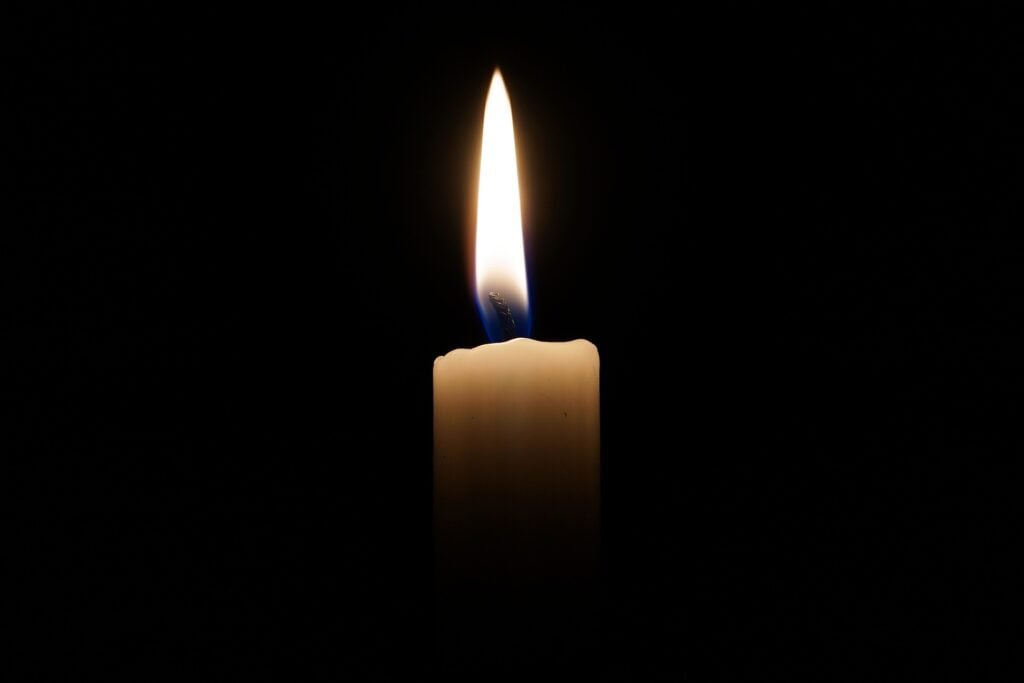 Satoru-kun
If you have but one pressing question you'd like answered — and only one — then Satoru-kun might be worth giving a call. You'll have to find an operational pay phone first, though — which might kind of a tall order in this day and age — and then, once you've rung, you'll need to make sure you keep up with his return calls… without ever turning around to see him.
He's kind of like the opponent in Daruma-san/the Bath Game, in that respect: You must never, ever turn to look at him.
If you do, you won't just fail to learn the answer to your question; you'll suffer a… much greater consequence.
The Knockertell
Like Satoru-kun, the titular opponent of the Knockertell will answer but one question, and one question only. Once you've summoned it — no small feat; it requires an elaborate procedure to be undertaken at a specific time of year and involves some highly specific supplies, like sand specifically taken from a desert — you may ask your question… but you'd better make it count.
Also, know that it might choose not to answer.
It also might choose not to leave when you're finished.
Don't say I didn't warn you.
The Devil Game
A game which must be played on Halloween — and which is both sacrilege and purposefully profane — the Devil Game is arguably the most challenging of the lot. You'll have to sneak into a place of worship, perform a profane action, and then challenge the Devil himself to a game of questions and answers — knowing all the while that the answers you receive may not be truthful.
He is called the Father of Lies, after all.
But if you succeed in playing — and if you win — then you might find some pearls of wisdom dropped in between the half-truths and lies… as long as you're able to spot the real tidbits from the false ones. If you fail to do so accurately, you might grow to regret it.
Or at least, you might, if the game were real.
Good thing its original writer has said it's fictional, isn't it?
***
So: There you have it. 23 ways to find out… anything you want, really.
Again, though:
Make sure you really want to know what you think you want to know.
The truth doesn't always set you free.
***
Follow The Ghost In My Machine on Twitter @GhostMachine13 and on Facebook @TheGhostInMyMachine. And for more games, don't forget to check out Dangerous Games To Play In The Dark, available now from Chronicle Books!
[Photos via Pexels, stellasu777, lucasgeorgewendt (remixed by Lucia Peters), 422737, webandi/Pixabay; Vincent Diamante/Flickr, available under a CC BY-SA 2.0 Creative Commons license.]