Previously: 19 Ritual Games You Can Play With One Player.
When it comes to ritual games — paranormal games; ghost games; whatever you want to call them — some of them can be… rather involved. Many of them, though? They're… well, maybe not easy to play, but simple — ritual games that require only minimal supplies and which, often, can be played inside your own home.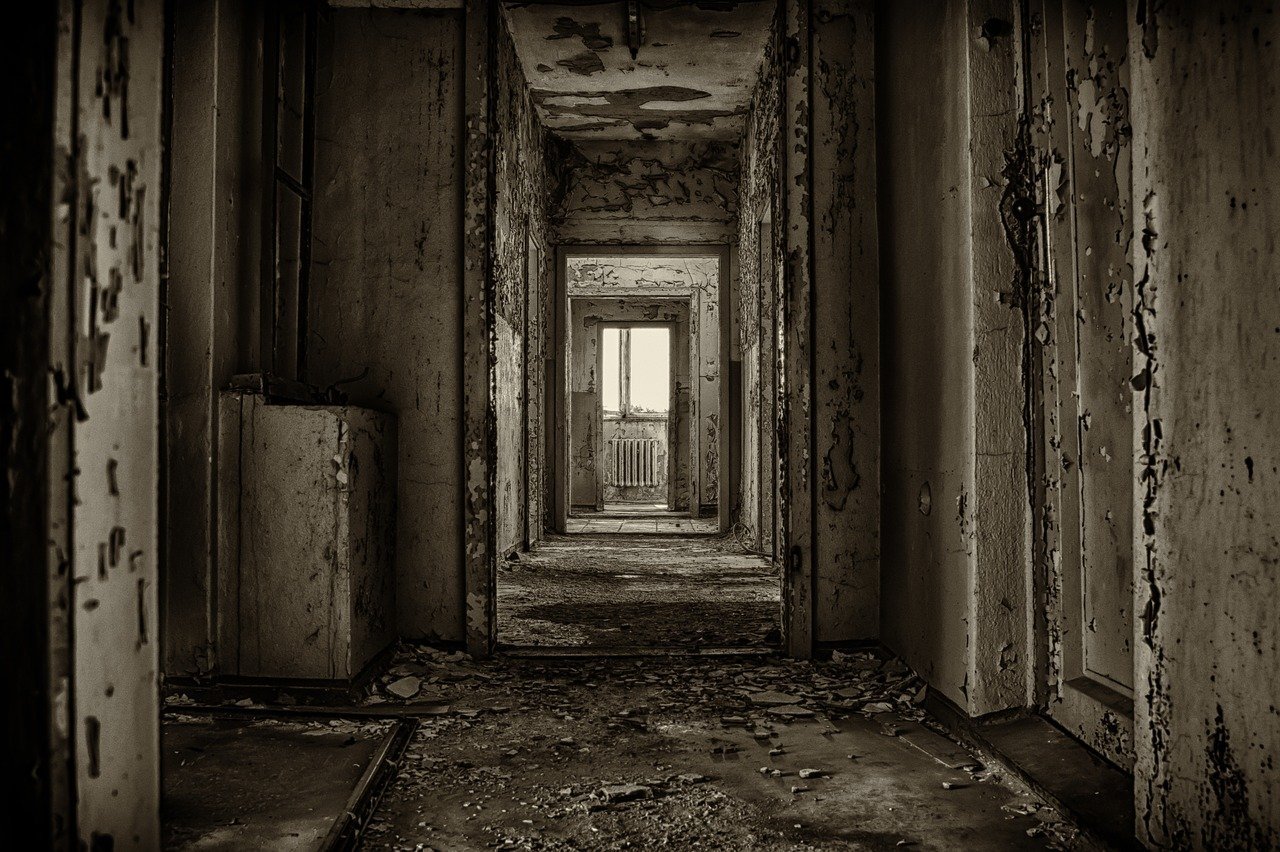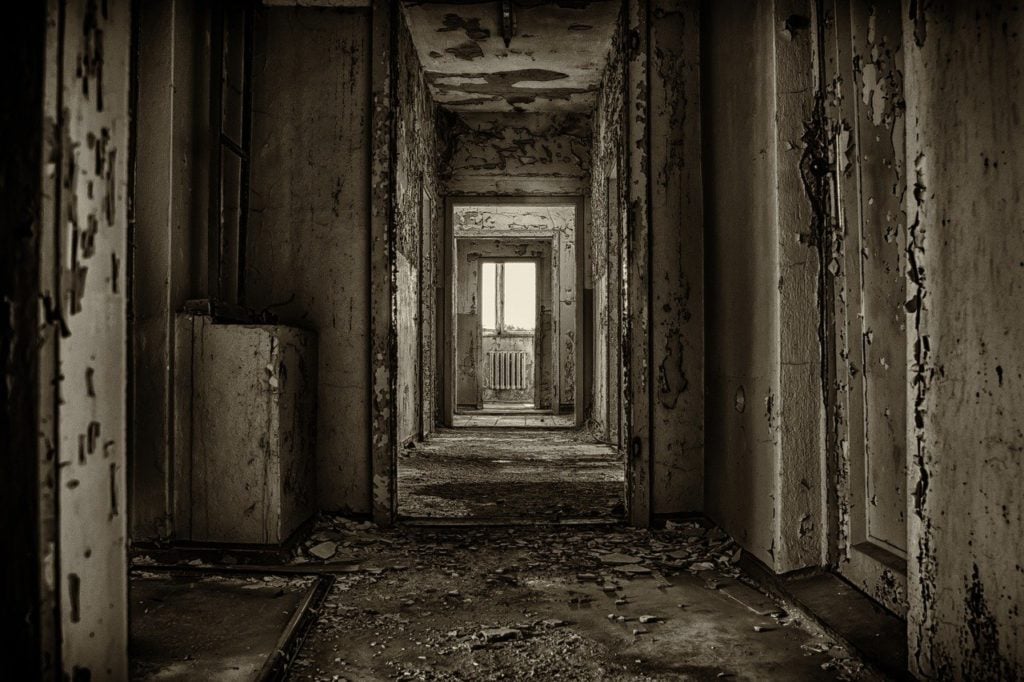 Of course, whether or not you should play them in your own home remains to be seen; in fact, the same is true of whether or not you should play them at all. It's… not generally advisable — but if you must, not all ritual games require you to, say, acquire a small collection of bones or travel to an extremely specific location at an even more specific date.
[Like what you read? Check out Dangerous Games To Play In The Dark, available from Chronicle Books now!]
The 19 games seen here (plus a few extra picks listed at the end) naturally aren't the only paranormal ritual games with short lists of requires materials — most of which you probably already have sitting around your home — and no wild location prerequisites; nor do they necessarily call for a huge amount of players, although some of them are better played with a partner or group.
Think carefully before you begin, though.
Because these kinds of games?
You can't just quit halfway through.
You've got to see it through to the end.
Seeking Knowledge
If you're in search of information — that is, if you have questions about… well, just about anything, and you'd like some answers — these games might help you find what you're looking for. Although their forms are sometimes quite modern, they are all, at heart, fairly standard methods of divination. The best part, though, is that none of them require you to, say, acquire entrails to read or anything like that; in most cases, you'll probably already have what you need just… lying around. The tools themselves can be basic — because it's what you do with them that matters.
The Shuffle Game
The Shuffle Game is a form of what's sometimes referred to as "shufflemancy" — an invented word for a form of musical divination which, as I put it back in 2020, has been "particularly popular among the Wiccan, pagan, and other witch-y corners of Tumblr for nearly a decade now." The idea behind is simple; you just set a music player of some sort to use its "shuffle" function, ask a question, hit the "advance" button according to a certain principle (there are a couple to choose from), and then listen carefully to the song that plays. Something about the tune — the title, the lyrics, maybe even just the feel of the song — is meant to act as the answer to your question.
Although the Shuffle Game can be played with everything from CD players to regular old radios, these days, it's perhaps most easily performed with the aid of something like Spotify. Ah, the wonders of technology!
The Ghost Paper Challenge
Popularized by (and, if we're being honest, probably made up on) YouTube among the "3am Challenge" set circa 2017-2018, the Ghost Paper Challenge, also known as the Spirit of the Door, requires just a handful of supplies — pen and paper, a candle, matches or a lighter, and access to a door — and can be played from the comfort of your own home. The door is important; you're meant to write down your questions on a piece of paper and pass them to whatever force has deigned to answer them under the crack of the door — which, of course, you should never, ever open while you're playing. Also, while you can play this game as many times as you like, don't try to ask more than three questions in any single session. To ask more than three might be seen as greedy.
I don't generally keep up with the 3am Challenge crowd, but while this one was trending, they seemed to be "proving" that the game could be used for other purposes beyond simply acquiring information — for example, duplicating money. The reason I don't tend to keep up with this crowd is because they're prone to sensationalization and straight-up fabrication, so I'm… skeptical about the money duplication. Then again, given that this set invented this game to begin with, I suppose they can set whatever parameters they like for what it can or can't accomplish.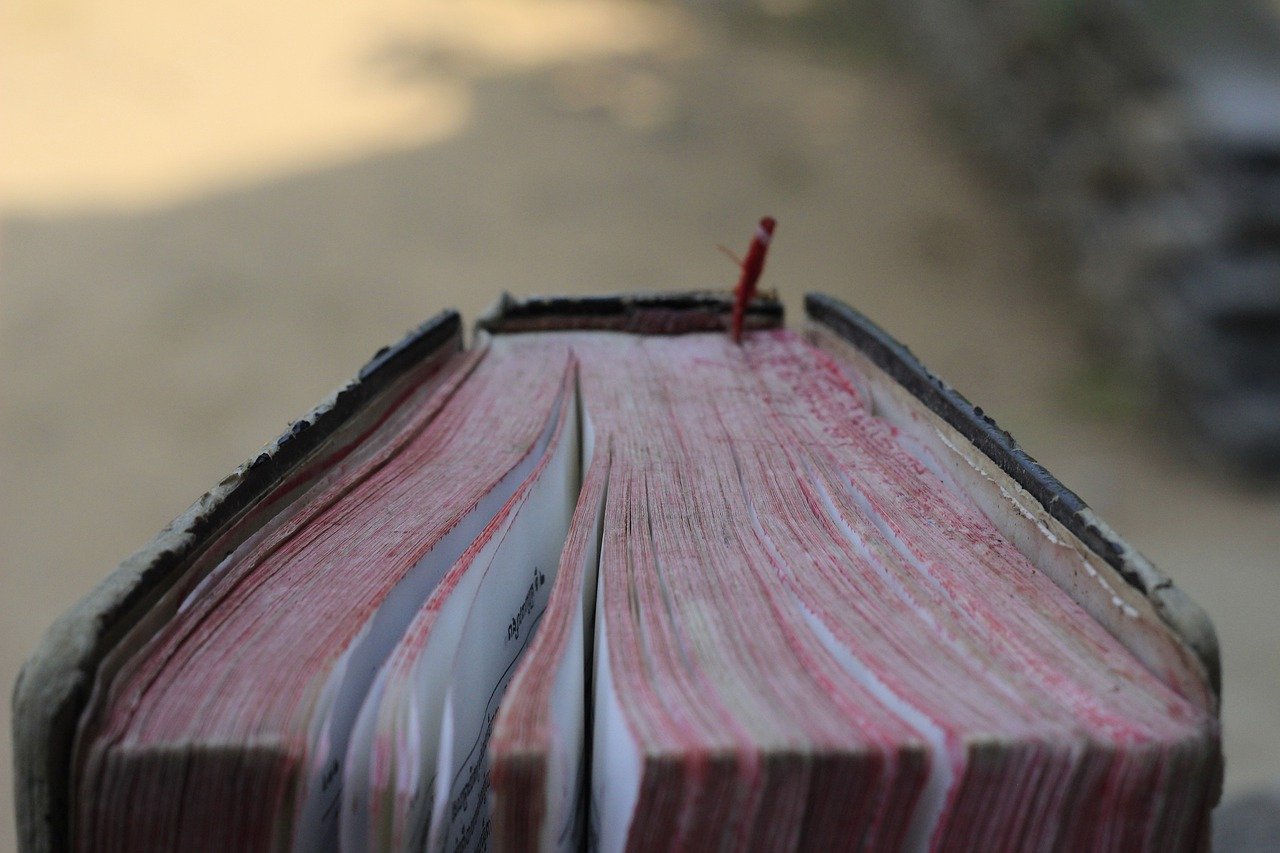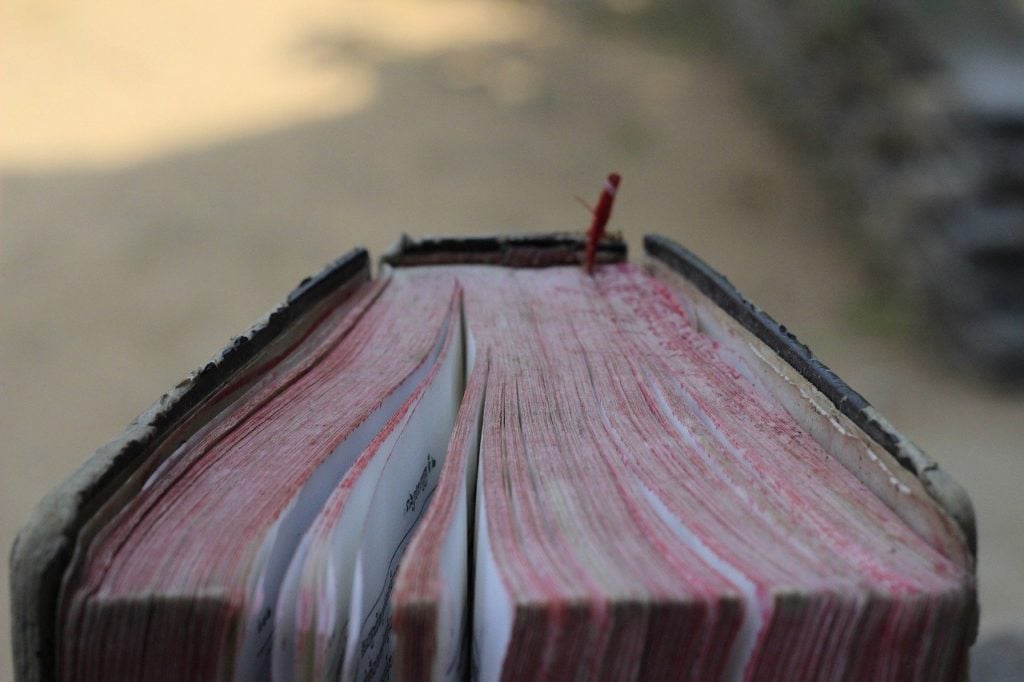 The Red Book Game
Originating in Spanish-speaking regions as El Juego Del Libro Rojo, the Red Book Game may require you to go out and actually get two particular items specifically so you can play it. The good news, though, is that those items should be fairly easy to find: You need a red candle, and you need a red hardcover book whose pages are filled only with words — no images or pictures of any kind. The book, admittedly, might be a little tough to locate — but given the prevalence of relatively inexpensive lots of old hardcover books in particular shades available on eBay these days for use primarily as aesthetic Instagram props, it's not that tough. Also, whenever it's safe to go back inside libraries again, go visit your local library! Libraries are great! And they will almost certainly have what you need somewhere on their shelves!
In any event, once you've actually gathered those items, all you need to do to play is to take them into a quiet room, light the candle, and ask your questions. You'll find the answers by opening the book at random and placing your finger down somewhere on the page. As is the case with the Shuffle Game, something about what these seemingly random results say will provide the answers to your questions — typically in the form of either a positive response, a negative response, or a neutral or nonsensical one.
Just make sure you both ask for permission to play and for permission to leave when you're done. Otherwise, you… might run into some problems.
The Compass Game
Like the Red Book Game, the Compass Game both originates in a non-English-speaking region — possibly Brazil, where it's called O Jogo do Compasso, although it also seems to have roots in Indonesia as Jelangkung — and may require you to go out and find a particular item before playing. As before, though, the item — a bow compass — shouldn't be too hard to get a hold of. (No, I haven't had a bow compass in my possession since my high school years, which were… quite a long time ago; yes, I can easily order one online and have it shipped right to my door.)
The Compass Game does also require a little more set-up than the other three games in this section; however, it's not terribly elaborate — all you have to do is draw a circle with the compass, then write the letters of the alphabet, the numbers zero through nine, and the words "YES" and "NO" at specific points along the circle — so it should still be pretty easy to accomplish. But, again: Don't forget to ask for an obtain permission to enter the game before you begin and to leave the game when you're finished. Rudeness will not be tolerated.
Supernatural Conversations
At first glance, the games in this section might seem somewhat similar to the ones in the previous section; they both, after all, allow you to ask questions and receive answers from a supernatural correspondent. There's a key difference, though: Here, you're not speaking to a general force; you're speaking to something specific. (This distinction is similar to the one between the games I classify as Games Of Knowledge vs. those I file under Contacting The Other Side in my book, Dangerous Games To Play In The Dark.)
Of course, "specific" is a relative term here. These entities remain somewhat unknowable, even if we do have precise names by which to refer to them. Also, remember: Spirits don't always tell the truth — especially when they're asked to identify themselves to mere mortals.
Charlie Charlie and the Martha Game
Charlie Charlie and La Martita/the Martha Game have emerged in recent years as two distinct games — but interestingly, much earlier in their history, the two names seem to have been used almost interchangeably. In Spanish-language sources, you'll find both games filed under each name (sometimes with some spelling variations, such as "Charly Charly"); you'll also find both referred to simply as El Juego De Los Lapices, or the Game of Pencils.
You'll be unsurprised, therefore, to find that both games are centered around asking questions of a particular entity or spirit and using pencils to determine the answers. Currently, the most prevalent form of Charlie Charlie is played by drawing a cross on a piece of paper to divide it into four quadrants, writing "YES" in two of the quadrants and "NO" in the other two, and then balancing two pencils over the cross; when you ask your questions, always addressing them to "Charlie Charlie," the pencils will move to indicate the answers. Meanwhile, the current version of the Martha Game sees two players holding three pencils each in a U shape and lining them up together to form a rectangle; when you ask your questions, you're meant to watch the shapes the pencils form in response in order to determine the answers.
Both also require you to ask permission to begin playing and again to leave. Do not fail to do so.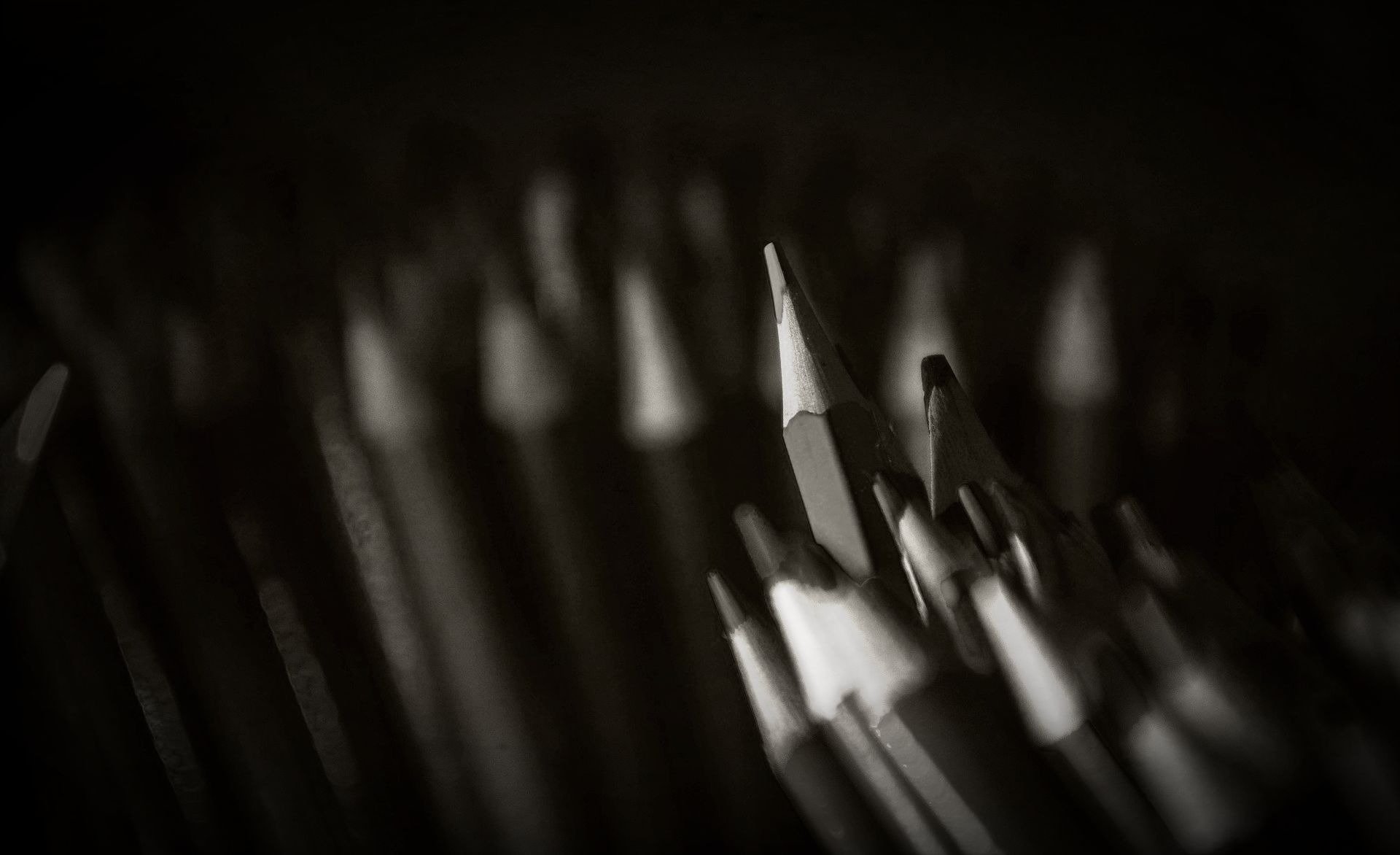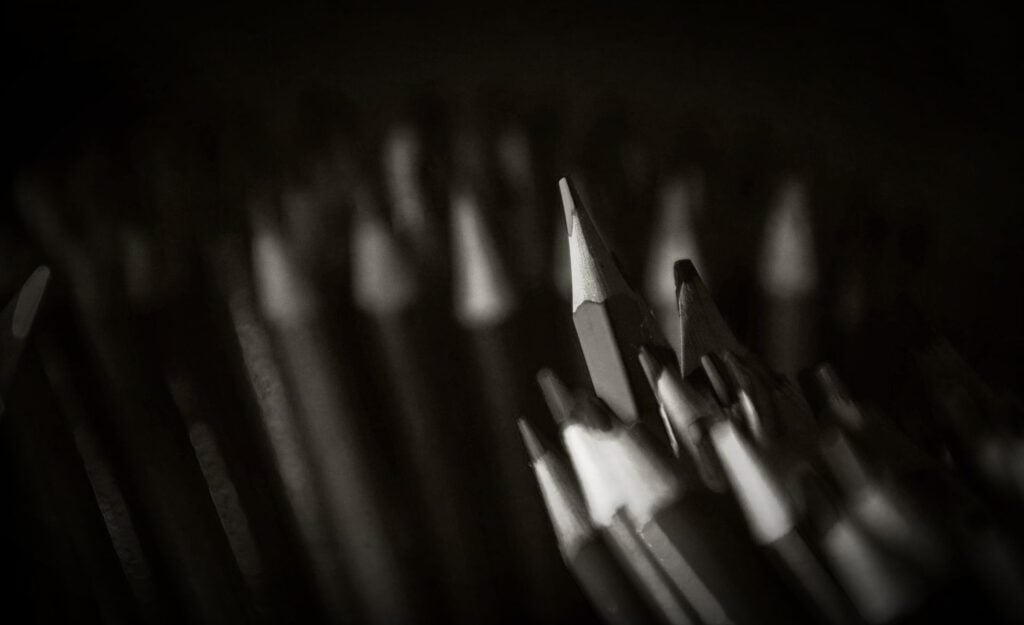 Sara Sarita
There's flipping a coin — and then there's Sara Sarita.
Most sources position this game as coming out of Mexico, although none of them really agree on who Sara Sarita — or, sometimes, Sara and Sarita — might be. Regardless, the game bears some similarities with other Spanish language games of its ilk: Like the Red Book Game, Charlie Charlie, and the Martha Game, you're meant to ask permission before you begin and before you end; like the Red Book Game, Charlie Charlie, and the Martha Game, it uses common, everyday objects as its main game pieces — in this case, two coins — and like the Red Book Game, Charlie Charlie, and the Martha Game, it's best used to answer "yes" or "no" queries.
Sara Sarita does, however, seem to be a little more dangerous than those other three game; the entity or entities you're meant to be contacting are typically described as a bit more actively malicious than Charlie, Martita, or whatever you're talking to in the Red Book Game are. Also: Don't play this one outside. The gameplay involves both players tossing their coins over their shoulders to answer each question—and losing your coin would be disastrous.
Kokkuri-san
Ouija-style games fascinate me — although it's not really the games themselves I find so interesting. My interest lies in how they all connect: The practice of fu-chi or fuji in China gave rise to the planchette, which in the West facilitated the development of the talking or Ouija board; then, when another Western tradition — that of table turning — came back East and arrived in Japan sometime around the Meiji era, it in turn led to the development of Kokkuri-san. The name of the game itself is indicative of this evolution: Although Kokkuri-san is played with a coin on a Ouija-like board these days, the word "kokkuri" is an onomatopoeia meaning "to nod up and down" — that is, a word that describes not the Ouija, but rather table-tilting.
In any event, if you're interested in giving a talking board a try, but don't actually have one of your own, Kokkuri-san is functionally a homemade version of the same game. You draw the board yourself on a piece of paper, giving it the words "YES" and "NO," the numbers zero through nine, and the letters of the alphabet; then you use a coin as the planchette, placing your fingers on it lightly and following its path around the board as it answers any questions you might want to ask it.
Make sure you draw a torii gate at the top of the board in red ink before you start, though — and also prop the door open of the room in which you're playing. They help facilitate the connection… and also might help keep you safe while you play.
Sleepover Classics
In some areas — including where I grew up — it's a time-honored childhood tradition to invite a bunch of your friends over to spend the night, wait until it's late and everyone else in the household has gone to bed, and then play a certain variety of ritual game — one that requires few supplies (if any), but lots of people to execute correctly.
It should be noted, however, that although these games are commonly played by children, they… probably shouldn't be.
Or should they?
Maybe it's just harmless fun.
You be the judge.
Light As A Feather, Stiff As A Board
I haven't covered the levitation game Light As A Feather, Stiff As A Board here at TGIMM, but I did include it in Dangerous Games To Play In The Dark — and while I was researching the game's history for the book, I learned something quite astonishing: It dates back at least to 1665. (And yes, we have a primary source: Samuel Pepys' diary. More in Dangerous Games.)
Knowing how old it is, then, combined with the fact that it's still played by children today, it's unsurprising that you actually don't need anything to play it — not outside of a group of at least five or six participants. Sure, you can include items like a pillow to make the game more comfortable for the person being lifted and candles or dim lighting to provide a spookier atmosphere; none of that is required, though. Just gather the correct number of people together, make sure you're all on board with the procedure leading up to the main levitation part (there are a few differing methods for playing floating around out there) — and, of course, make sure you all chant "Light as a feather, stiff as a board" perfectly in unison while you perform the lift.
Note that the levitation in question will not be the sort seen in the The Craft. It's still fun though.
Purple Hearts
Purple Hearts was new to me when I dug it up back in 2020; what's more, not only did I not grow up playing this one, not much about it has been documented at all — and believe you me, I looked. What I did manage to find suggests to me that it dates back at least to the late 1980s or early 1990s; it may also be regional, hence the dearth of information about it.
In any event, Purple Hearts, like Light As A Feather, requires nothing more than a group of participants to play, although you can also incorporate pillows, candles/dim lighting, and/or a recording device if you like. It's functionally similar to Doors Of Your Mind in that it's more like guided meditation than anything else; what you see while you're playing it might tell you a little bit about what's going on in your unconscious mind. The key is to pay attention to the titular symbolism: When the person who has "gone under" starts describing seeing purple hearts, the guide must instruct them to reach out and grab one. Doing so will bring them back to reality. If you can't bring them back, though… well, best make them comfortable. They might be stuck there for a while.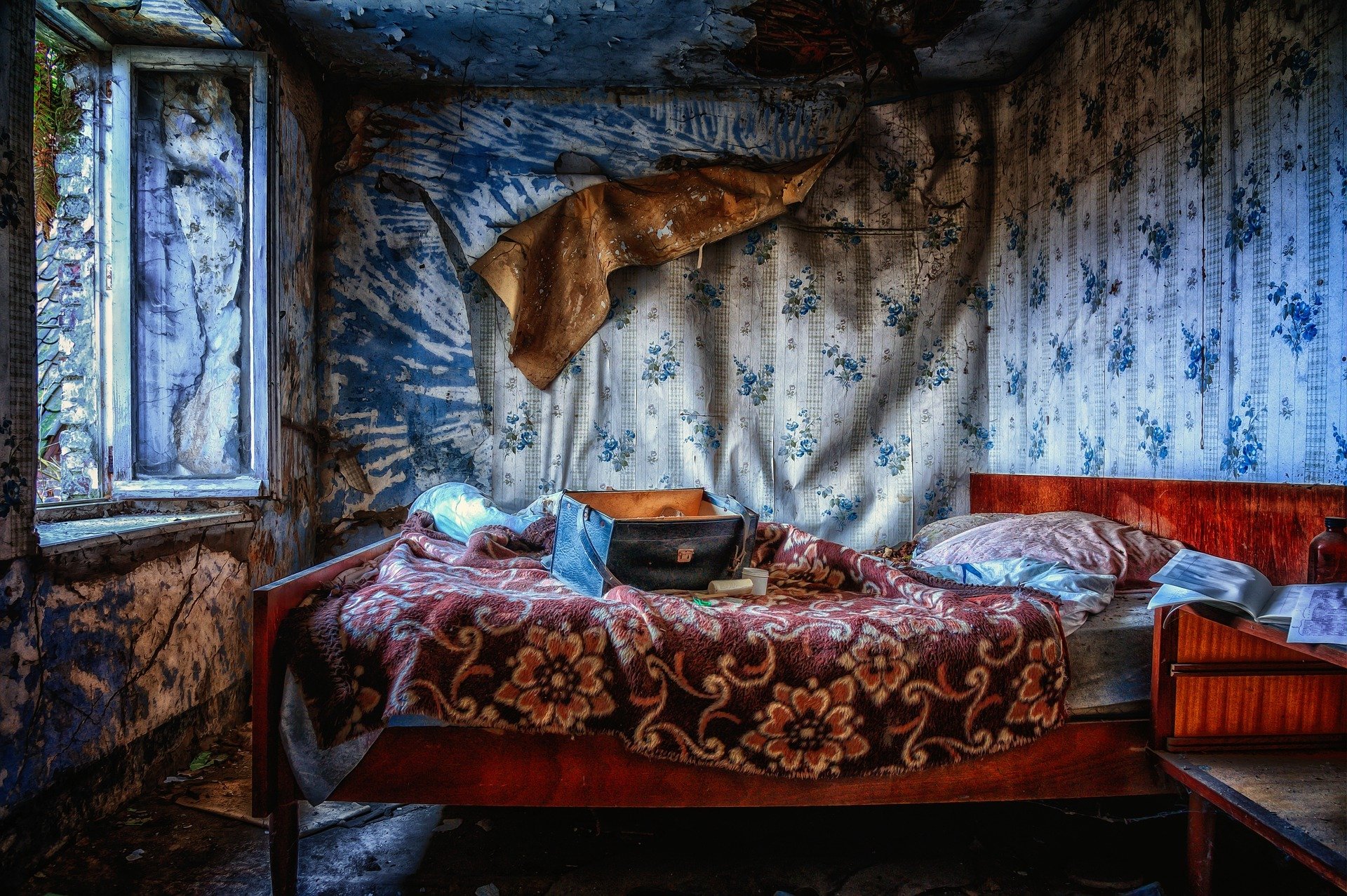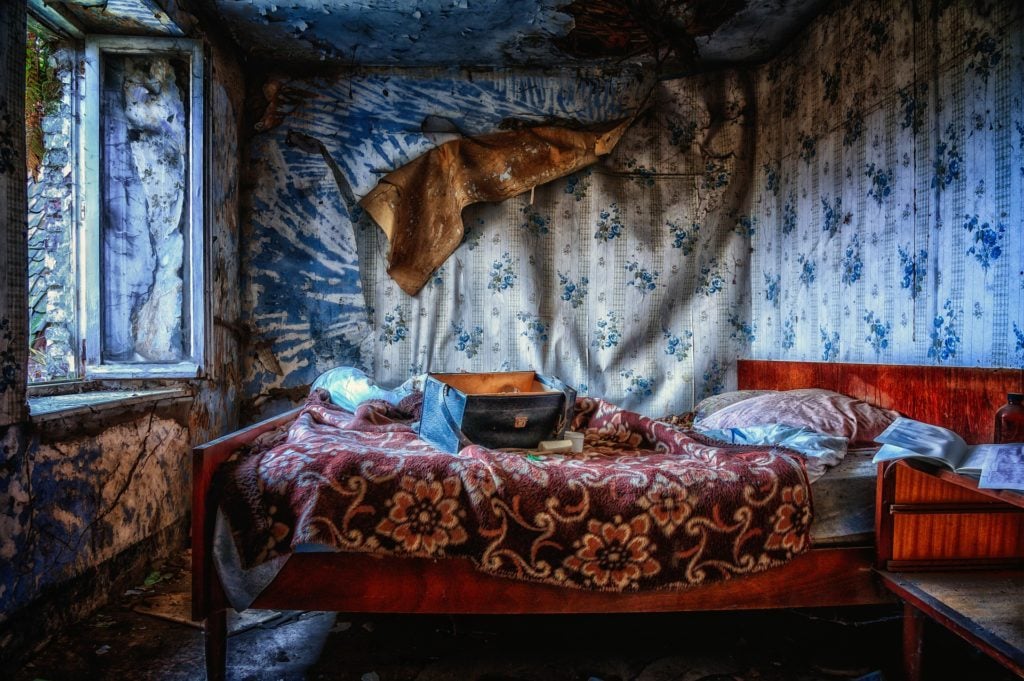 Concentrate
I tend to think of Concentrate more as a playground game than a sleepover one — but that might be because the version I played growing up didn't have anything in about predicting how you'll die. But that, interestingly, seems to be the main purpose of the game, according to pretty much every other version out there: After being led through the admittedly morbid rhyme and the physical motions and sensations that go with it, you're meant to see a sudden flash of color behind your closed eyes that corresponds with a particular variety of death.
Kids are spooky, y'all.
You'll need two players for this one, although bystanders are permissible. Head here to hear the "tune" for the rhyme; it's important.
Cat Scratch
Like Purple Hearts, Cat Scratch — also sometimes called Black Cat Scratch and Chicken Scratch — has been around for at least a couple of decades; but, also like Purple Hearts, I don't have any personal experience with it: For whatever reason, it wasn't in my friends' or my bag of proverbial tricks when we were young. I only found out about it much later on — which means I also have no allegiance to any single method for playing it.
Because, yes: Like a lot of Sleepover Classics, there's more than one way to play this one. I found two primary methods; the difference is mostly in the story that's utilized in the main event. Either way, though, what's supposed to happen — should you play it correctly — is that whoever is listening to the story ends up with an inexplicable set of scratch marks on their bare skin at the end of it. Why would you want to play a game whose only point is to physically harm you?
Well, like I said: Kids are spooky, y'all.
Summoning Spirits
Want to play a game that has no other purpose than the thrill of it all? These picks might be just what you're looking for.
It's worth noting that many of the games in this section might just as easily be classified as Sleepover Classics; I'm sure I'm not alone when I say that at least a few of these were staples in my friends' and my sleepover activity roster growing up. However, I've separated these games out from the above category due to the fact that they don't require multiple people to play — and, indeed, are best played with just one person.
The vast majority of them are also best played in a bathroom, which means they're easily performed at home. However, if your home only has one bathroom, you… may want to reconsider playing in it.
Just sayin'.
Bloody Mary
When I first covered Bloody Mary here at TGIMM — way back in 2014 — I focused more on the entity than on the game itself; that's why she's filed in the Encyclopaedia, rather than as a Most Dangerous Game. I later revisited the legend in Dangerous Games To Play In The Dark, but every so often I feel like perhaps I should revisit it yet again… just in case. I mean, it is one of the most heavily documented legends in urban legend-focused folklore — and surely that's for a reason, right? (Pro tip: If you haven't read Janet Langlois' essay "Mary Whales, I Believe In You" yet, please do so as soon as possible; that's the seminal piece of folkloric research on the legend.)
Bloody Mary can be played any number of ways, although most of them start the same way: Go into a quiet room alone, turn off the lights, and set yourself up in front of a mirror. From there, you chant — usually just the name "Bloody Mary," although sometimes something else, like "I believe in Mary Worth," "Mary Whales, I believe in you," or "Bloody Mary, I stole your baby." You might chant it as may as 13 times, or as few as three. And then… you wait. You look in the mirror. And you see if she'll appear.
Don't get too close to the mirror, though. You wouldn't want to put yourself within arm's reach of her, would you, now?
Blue Baby, Baby Blue
I've long suspected that Blue Baby, Baby Blue — which occasionally bears the name Pink Baby — is a descendent of Bloody Mary; the facts that both are typically played in bathrooms and that one variation of Bloody Mary is centered around the loss of a baby strike me as significant. That's just a theory, of course — but it's… interesting to me, at least.
Also like Bloody Mary, Blue Baby has a few different variations. One of them is a one-player game that involves holding onto a phantom baby for as long as possible before, uh, dropping it in the toilet and flushing it; the other, meanwhile, is a two-player game that involves passing the phantom baby back and forth between you until you either decide you're done, or until one of you drops the phantom baby.
Don't drop the baby.
If you do, you'd best run.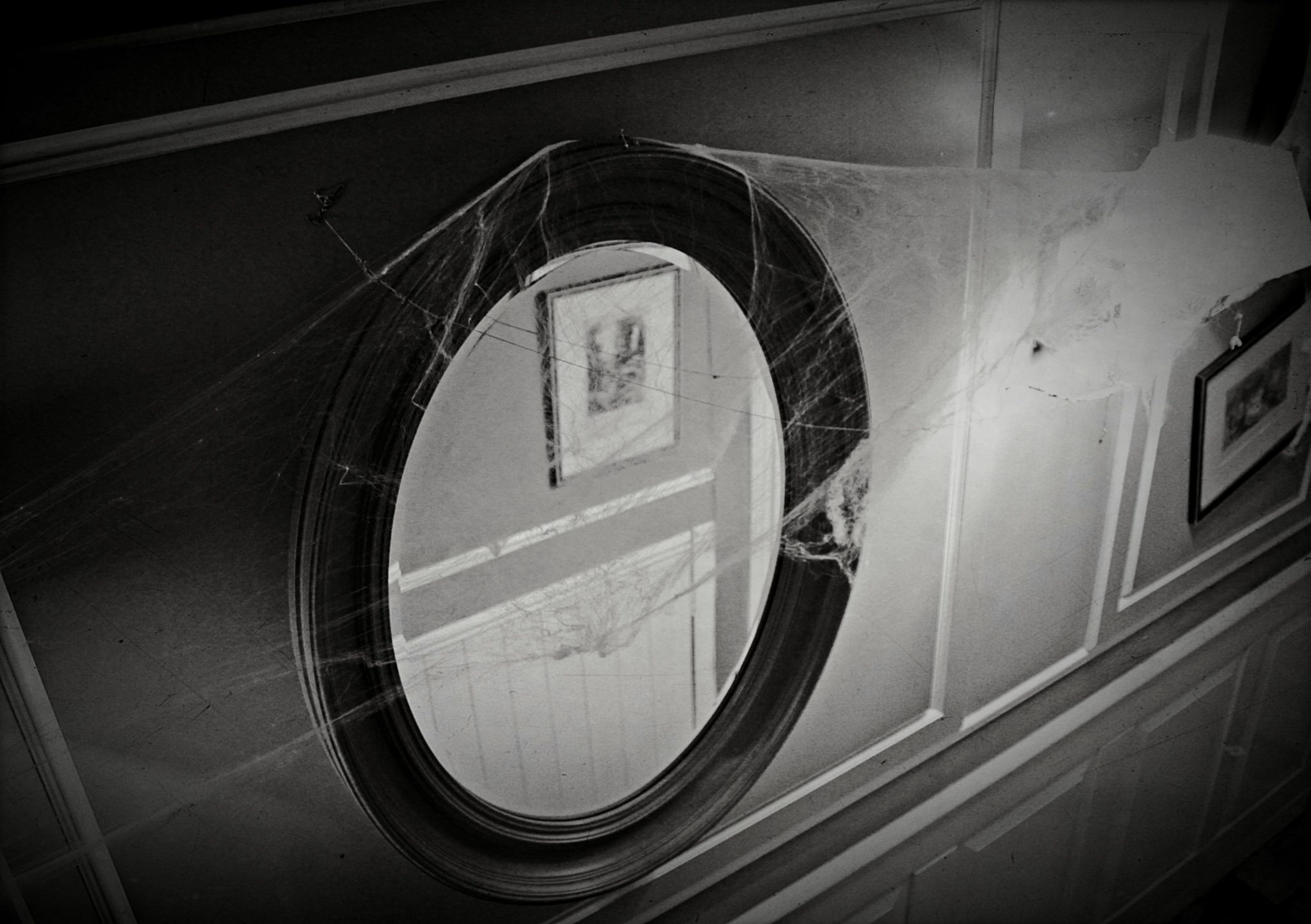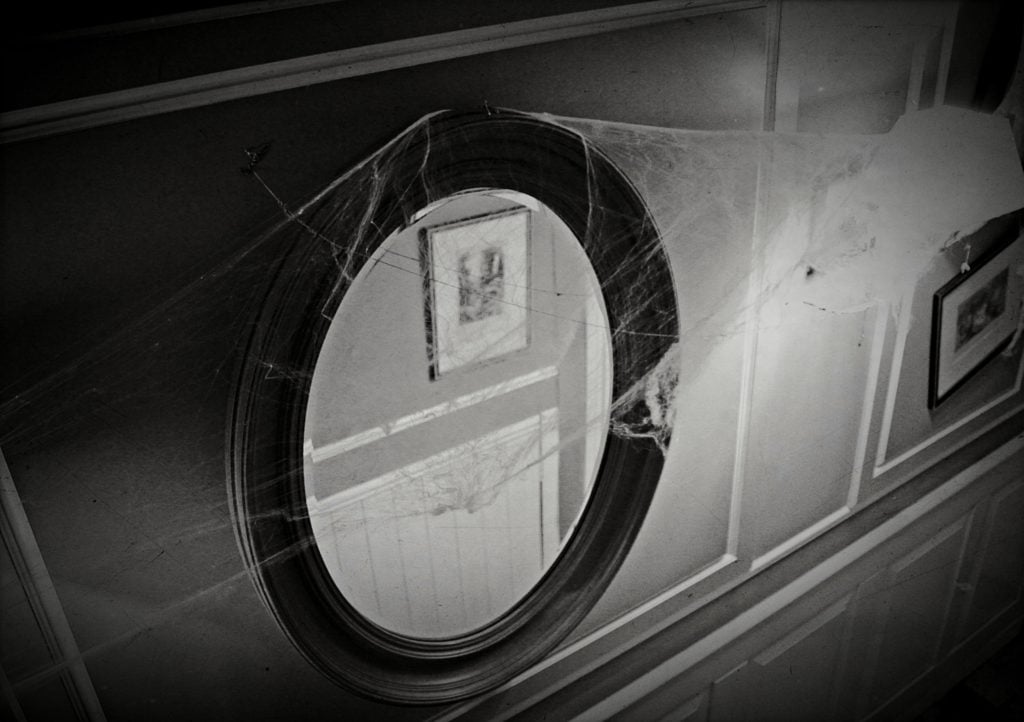 Nine Times Veronica
Two games have been associated with the English name Nine Times Veronica, but in the original Spanish, only one of them is actually correct. The incorrect one is actually called El Juego de las Tijeras y el Libro, or the Game of the Scissors and the Book; it's this game that Veronica, a Bloody Mary-like figure, is said to have been playing when she died. Nueve Veces Veronica, meanwhile — Nine Times Veronica — is the game you can use to summon Veronica, if you're feeling… daring.
There's a little more to Nine Times Veronica than there is to Bloody Mary or Blue Baby, although the required supplies are much the same — a mirror, a quiet room, a candle or two. You need to keep a careful eye on the time, for one thing; the game can only be played at midnight on the dot. What's more, the game doesn't end when you're finished chanting Veronica's name nine times — it keeps going, for days at least, but possibly for the rest of your life.
Are you sure you want to summon her? After all, there's tempting fate… and then there's sealing it.
The White Kimono Game
Don't feel like potentially causing your bathroom to become haunted for the rest of your life? Good news! The White Kimono Game lets you make your dreams haunted, instead!
On second thought, maybe that's not much better. But if you, for some reason, want to summon a woman wearing a kyōkatabira — that is, a white funeral kimono, meaning she's absolutely dead — and want to spend the rest of your life avoiding her in your dreams, all you really need to do is go to bed, gaze at the four corners of your bedroom in a particular order, and chant a specific mantra. When you fall asleep, she'll appear in your dreams.
Whatever you do, though, do not let her start whispering in your ear. If she does, wake yourself up immediately.
If you don't know how to lucid dream, you might want to learn how first.
Storytelling Rituals
Some rituals are so pared down that they not only don't require any supplies at all, they don't even require you to do much of anything. Sometimes, all you need to do is… read something. A story. A poem. A song.
I won't reprint the stories, etc. here—but know that, if you click on any of the links in this section, you'll find them there.
Proceed with caution
The Little Finger Game
The Little Finger Game is simple: Should you read a short story about a woman looking for her missing little finger before you go to sleep, you'll be tasked with finding her little finger in your dreams sometime in the next seven days. Given that the only prize for winning is your continued life, and that the price for losing is eternal sleep, there's… no good reason to play this one, really.
The story is here, but I wouldn't recommend reading it.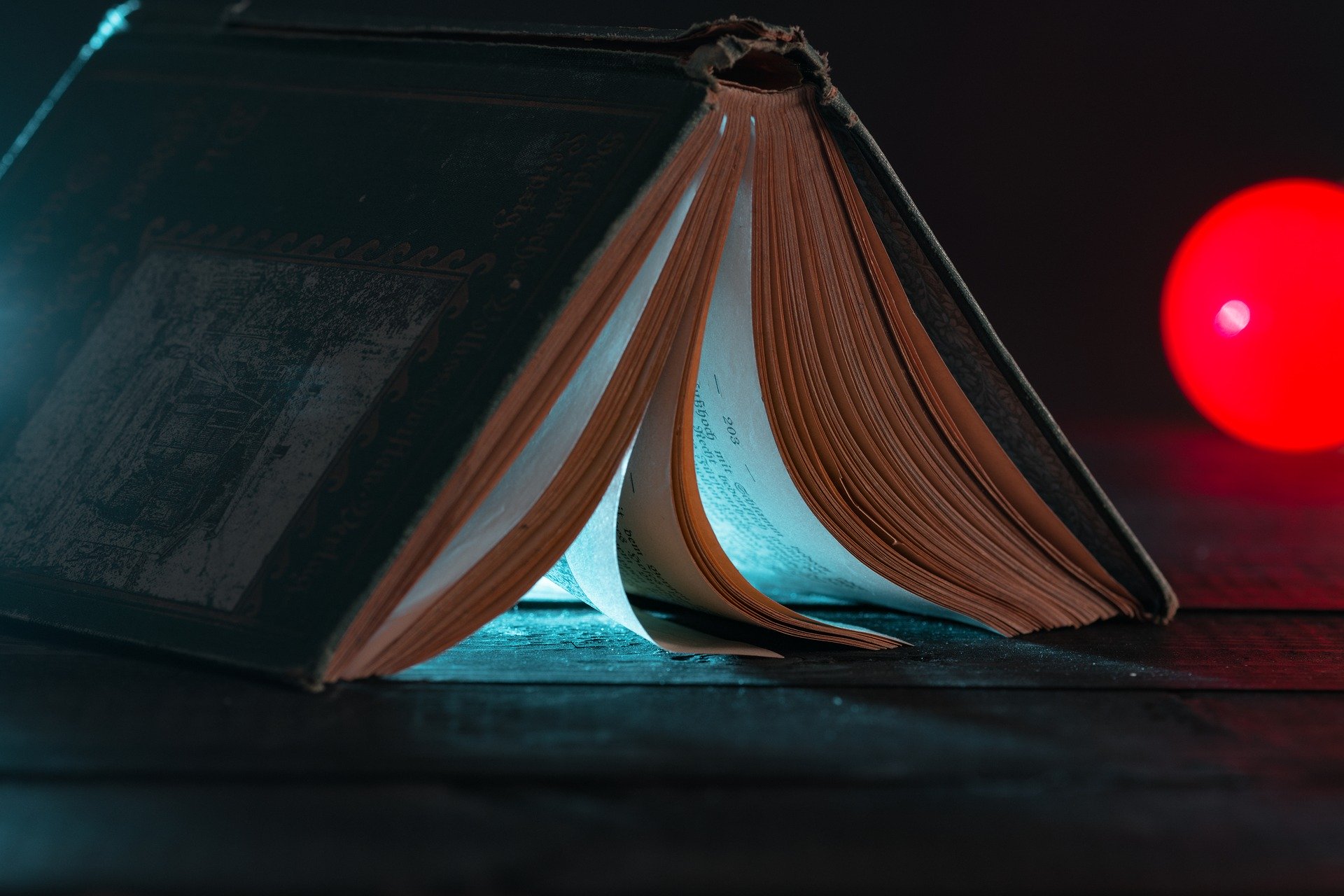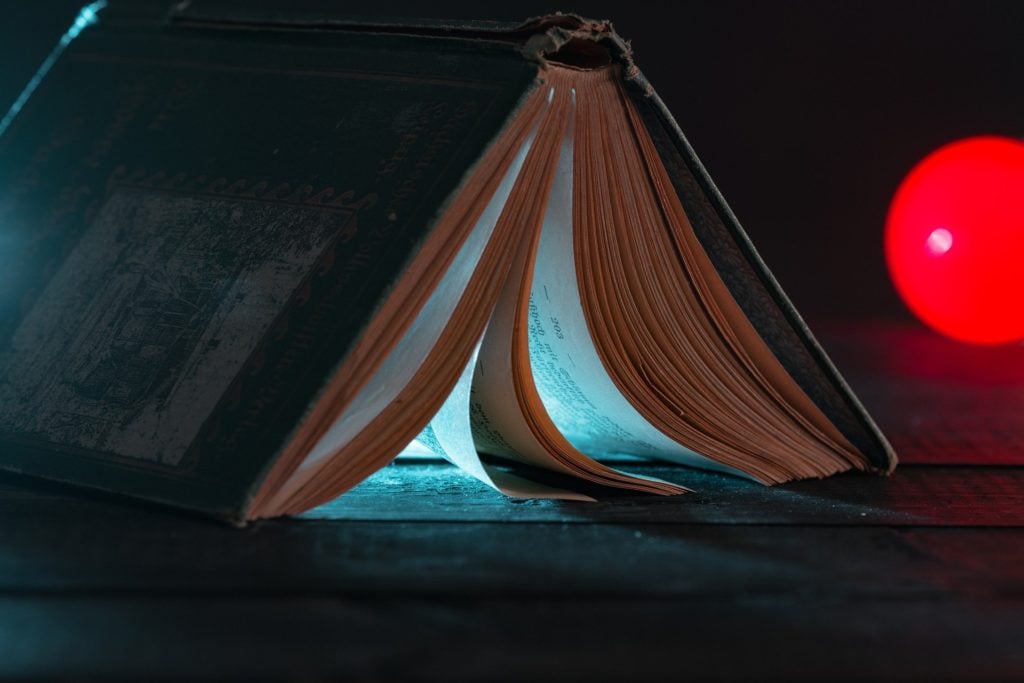 Tomino's Hell
If the Little Finger Game is simple, Tomino's Hell is simpler still: All you have to do is read the poem for which the game is named. Again, there's no real reason for doing so; reading it is essentially enacting a curse, so the only way to "win," per se, is not to play in the first place. At least there's a failsafe of sorts; according to the instructions, you must read the poem aloud for it to have its disastrous effect.
Still, though — it's not recommended that you read the poem. But if you must, it's here.
Lingsir Wengi
To be fair, Lingsir Wengi isn't really a Most Dangerous Game. It gained it's "cursed" reputation due to its inclusion in the 2006 Indonesian horror film Kuntilanak; in reality, though, it's just a song, albeit a centuries-old one. But because of its association with that particular film, it's sometimes said to summon the variety of creature named in its title.
You (allegedly) have to sing it in order for it to have this effect, so, like Tomino's Hell, the best way to avoid losing the game is just… not to do so. But if you really need to know what it sounds like, it's here.
Don't say I didn't warn you.
Other Favorites
A couple of the other themed Most Dangerous Games roundups I've put together recently also include a number of rituals that don't require much in the way of supplies or equipment to play, so if you're looking for more ideas, here you go.
From Ritual Games You Can Play With One Player, we have:
And from Ritual Games That Supposedly Transport You To Another World, we have:
And there are still more out there, too — more even here, in TGIMM's vast Most Dangerous Games archives. These picks are just a selection to get you started.
But make sure you're really ready before you begin any of them.
As always:
Play at your own risk.
***
Follow The Ghost In My Machine on Twitter @GhostMachine13 and on Facebook @TheGhostInMyMachine. And don't forget to check out Dangerous Games To Play In The Dark, available now from Chronicle Books!
[Photos via Tama66 (1, 2) doungtepro, lucasgeorgewendt (remixed by Lucia Peters)/Pixabay; Toa Heftiba/Unsplash]