Previously: The White Kimono Game.
In some ways, the Little Finger Game is reminiscent of Tomino's Hell: There aren't any rituals you need to perform, words you need to chant, or spirits you need to invoke in order to play; all you have to do is read a story.
Just make sure that you absolutely do want to play before reading onward — because once you begin the tale, you can't back out of the game.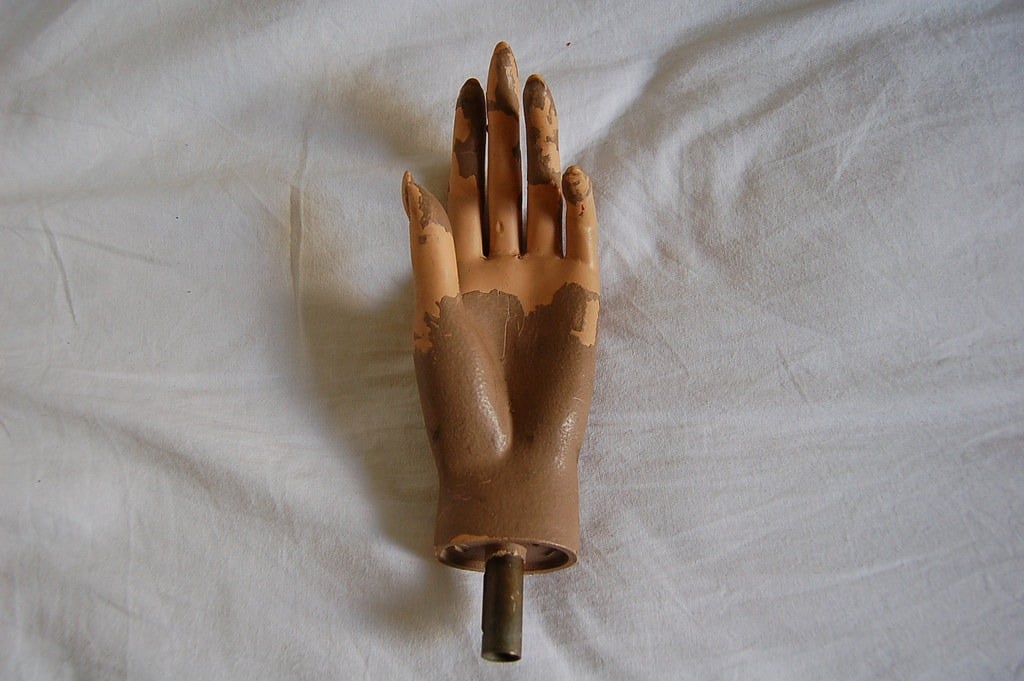 What's sort of interesting, though, is that there are some actions you need to take beyond reading the story; however, you won't be taking those actions in reality. You'll be taking them in a dream. As such — similarly to the White Kimono Game — I'd make sure to brush up on your lucid dreaming skills before you play this one. There will be a point where you'll have to make a choice within a dream, and if you're not skilled at manipulating your own dreams, you'll likely have a hard time making the right one.
[Like what you read? Check out Dangerous Games To Play In The Dark, available from Chronicle Books now!]
As always, play at your own risk.
Players:
Requirements:
The story "The Little Finger."
Instructions:
Read the following story (NOTE: If you do not want to play this game, do NOT continue reading):

This is the story of a dream.In the dream, you are standing by a riverbank. A thick fog hangs over everything. You see an old woman crouching next to a gate. She is desperately looking for something, rummaging through the tall grass."What are you looking for?" you ask.The old woman turns around. "I am looking for a little finger," she replies.She holds out her left hand, and, sure enough, the little finger is missing."Can you help me look for it?" she asks."Yes," you say, and the search for the little finger begins.

Within seven days of reading this story, you will have the dream described within it.
When, while dreaming, the woman asks you to help her look for her little finger, you must make a choice: Will you say "yes" or "no?"
It is NOT recommended that you say "no."
If you say "yes," the search for the little finger begins.
Do not fail to find it.
Additional Notes:
The story may be read either aloud or silently; either is sufficient to begin the game.
The origins of this game are somewhat murky; some sources claim it is Japanese, although these claims appear to be unsubstantiated. It is unknown who the woman in the dream is, or how she lost her little finger.
Concerning The Little Finger:
Should you fail to find it within the dream, you will never be able to wake up again.
Make sure you find it.
There is no other prize for winning… but then again, being able to wake up, rather than being trapped in the prison of a dream, is perhaps prize enough.
***
Please don't copy or republish this post on other sites. Linking to it or sharing the URL is fine (and encouraged!), as is writing your own unique version of the game, but copying/pasting, republishing, or otherwise reproducing the text of this piece in its entirety or near-entirety on other websites without permission isn't.
***
Follow The Ghost In My Machine on Twitter @GhostMachine13 and on Facebook @TheGhostInMyMachine. And don't forget to check out Dangerous Games To Play In The Dark, available now from Chronicle Books!
[Photo via et sans/Flickr]