Previously: The String Game Ritual.
Note: Please don't copy/paste, republish, or narrate this post on other websites, video platforms, etc. without permission.
Looking for a simple way to get a glimpse into the unknown? The Devil Face Game, also known as the Devil In The Mirror, might give you what you seek. But be warned: Although the ritual is "simple," it is definitely not safe. Or at least, not if the stories are to be believed.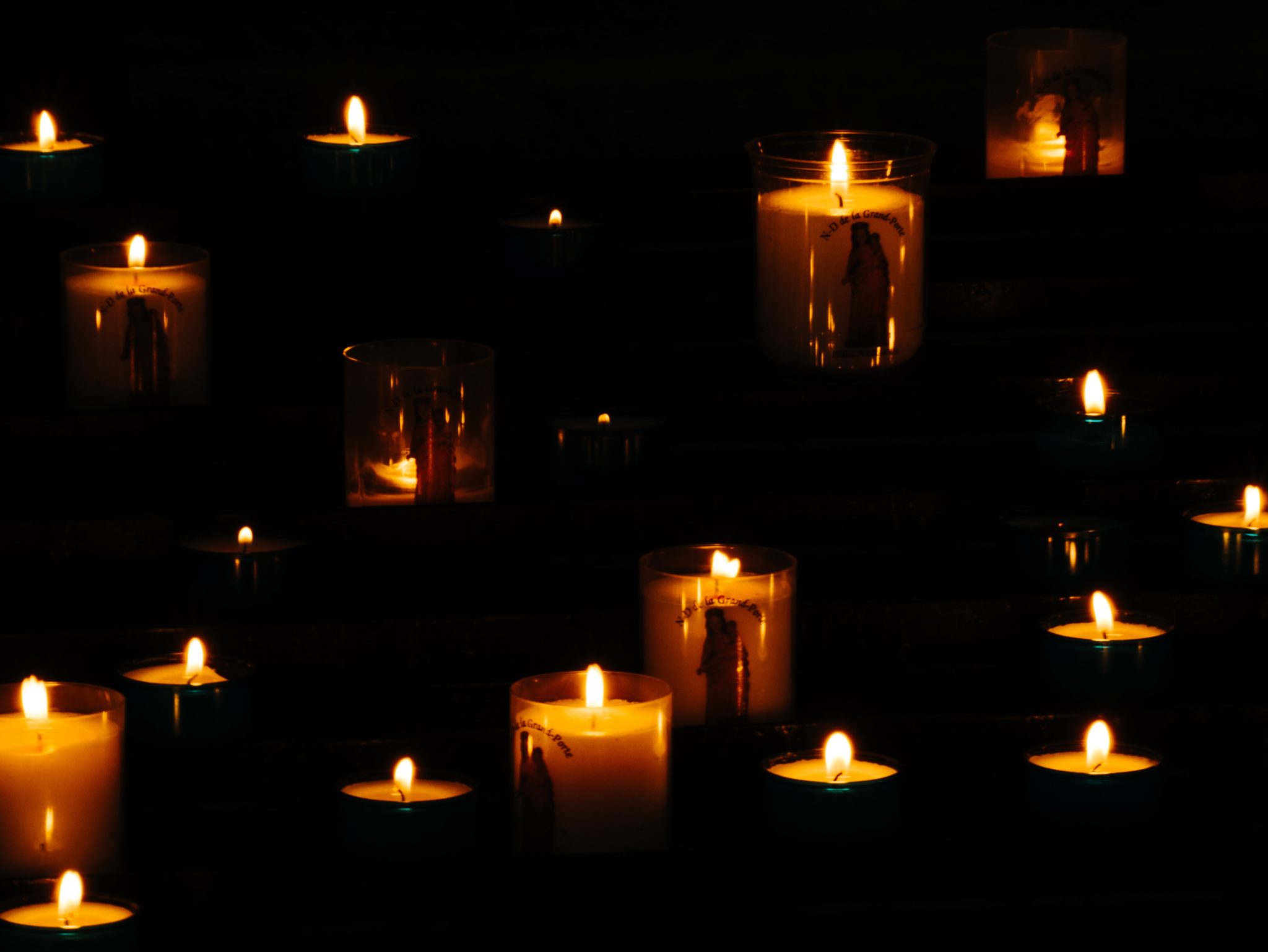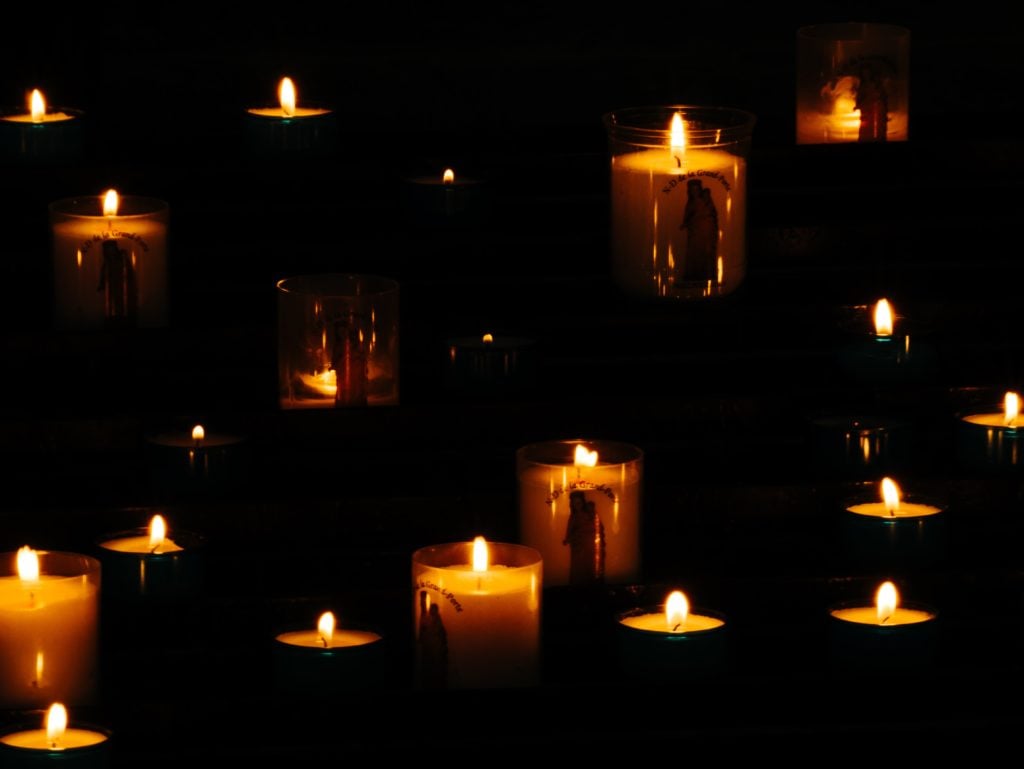 This ritual was surprisingly easy to trace: It originates in a Spanish language urban legend. Indeed, that's where its original title comes from — in the regions the story is told, it's widely known as "El Diablo en el Espejo," or "The Devil In The Mirror." The earliest versions of it I've seen online date back to 2010, although it's certainly possible — likely, even — that the legend has spread through other, offline means for much longer.
[Like what you read? Check out Dangerous Games To Play In The Dark, available from Chronicle Books now!]
Two locations in particular popped up in my research as locations central to the story: The Argentinian province of Cordoba — specifically the city of Villa Carlos Paz — and the Spanish city of Oviedo. I've also found a handful of other cities mentioned — like, for example, Atenas, which I believe is referring to the city in Costa Rica — but these two have the lion's share of attention.
Regardless, though, all of these versions are virtually the same. As it's traditionally told, the tale is set in a bar, where a group of friends having a night out together eventually begin chatting about spooky stories. One of them details the game we're about to look at here, giving it a distinctly Christian framework — and although most of the group laugh it off as a joke, one of them says that he'll actually perform it when the correct date comes around. He keeps his word — but he suffers a heart attack during the experience. Upon being found by the narrator of the story, all he could say was, "Lo vi… Tengo mucho miedo" — in English, "I saw it… I'm terrified."
He makes a full physical recovery, but he's never quite the same after that — something the narrator chalks up to what their friend saw in the mirror. It'll stay with him until he dies, the story concludes.
Here's how to play the game at the center of the legend — what has become known in English as the Devil Face Game. But as always:
Play at your own risk.
Players:
One Principal.
One Witness. (Optional, but recommended.)
Requirements:
A quiet, dark room.
Inside that quiet, dark room, a mirror. (See: Additional Notes.)
12 candles — black, ideally.
Matches or a lighter.
A timekeeping device. (That it be equipped with an alarm or timer is optional.)
A mobile phone. (Optional, but recommended, especially if playing with a Witness.)
A second mobile phone — for the Witness, if using.
Instructions:
The Preparations:
Begin on Dec. 24. If you haven't already done so, gather together your supplies, call your Witness to your location (if applicable), and wait until night falls.
If necessary, close the curtains or otherwise block any windows located in your chosen game room.
If necessary, set up the mirror in your chosen game room. (See: Additional Notes.)
Place the candles in a line directly in front of the mirror.
Place the matches or lighter within easy reach of the candles and mirror.
Make sure your timekeeping device is on your person. If you have chosen to use an alarm or timer, set it to go off at midnight or to ring after one minute. If your timekeeping device is a different device than your mobile phone, also make sure your mobile phone is on your person.
Keep an eye on your timekeeping device.
Wait — with your Witness, if applicable — outside the door to your chosen game room until shortly before midnight.
The Main Event:
At 11:55pm, enter the game room with your timekeeping device and/or alarm or timer. Leave your Witness outside. (See: Additional Notes.) Turn the lights off. Close the door behind you.
Stand before the mirror and pick up your matches or lighter. One by one, light the 12 candles. Work quickly; you only have a few minutes to accomplish this task.
Keep an eye on the time. At 11:59pm, close your eyes.
If you are using a timer, hit "start." If you are using an alarm, wait. If you are using neither, count the seconds as they go by as accurately as you can.
At midnight precisely — right as the timer or alarm goes off, if using — open your eyes.
Look directly into the mirror.
Look closely.
Don't miss it.
The Reveal:
There.
Do you see it?
Because it absolutely sees you.
Additional Notes:
A bathroom or washroom is the preferred location for playing this game, as it satisfies many of the requirements: Bathrooms typically have wall-hung mirrors already present, countertops or vanities directly in front of the mirror on which you may place the candles, and few or no windows. However, if a bathroom is not accessible, any room which may be configured in such a way as to satisfy these requirements may be used. You may also bring in additional supplies — a small table to set up in front of the mirror, for instance, so as to facilitate placement of the candles — if they are needed to satisfy the requirements.
This ritual may ONLY be performed on the evening of Dec. 24, right as the clock ticks over to midnight on Dec. 25. Do NOT attempt to perform it on any other day. At best, you will be met with failure. The "at worst" outcome does not bear thinking about.
If you are the Witness: Stay stationed outside the game room for the duration of the ritual. Keep your mobile phone on you at all times. If, after midnight has come and gone, the game room door remains closed, use your mobile phone to call the Principal's mobile phone. If the Principal does not answer, IMMEDIATELY open the door to the game room. Check on the Principal. Seek help if their state — physical, mental, emotional, or otherwise — requires it.
A Final Warning:
It is said that, on Dec. 24, a certain figure makes his rounds, assessing the state of the world and those living within it. No, not that one. Not that one, either. Or that one, or that one, or that one. This one, you may know by many names — but no matter what you call him, heed this: Do not make the mistake of thinking that, by playing this ritual, you are summoning him. You are not. You do not have that kind of power — not over him. You are simply making it easier for him to see you — inviting him in, if you will.
Just… keep that in mind.
Now:
Are you sure you want to proceed?
***
Please don't copy, republish, or narrate this post on other sites without permission (TikTokkers, that includes you). Linking to it or sharing the URL is fine (and encouraged!), as is writing your own unique version of the game based on your own research, but copying and pasting, republishing, or otherwise reproducing the text of this piece in its entirety or near-entirety on other websites without permission, or summarizing it without credit and passing off the work and research as your own, isn't.
***
Follow The Ghost In My Machine on Twitter @GhostMachine13 and on Facebook @TheGhostInMyMachine. And for more games, don't forget to check out Dangerous Games To Play In The Dark, available now from Chronicle Books!
[Photo via Matt Seymour/Unsplash]