Previously: 801-820-0263.
There are, as you're almost certainly already aware, a number of supposedly "cursed" phone numbers floating around out there — including the phone number 090-4444-4444. It's not a U.S.-based number; you can probably see that based solely on the number of digits it's got. This number belongs to Japan — and over there, it's known as Sadako's phone number. It's said that if you dial it, you'll hear strange and eerie noises drifting down the line… and that within a week of making the call, you'll suffer a terrible accident.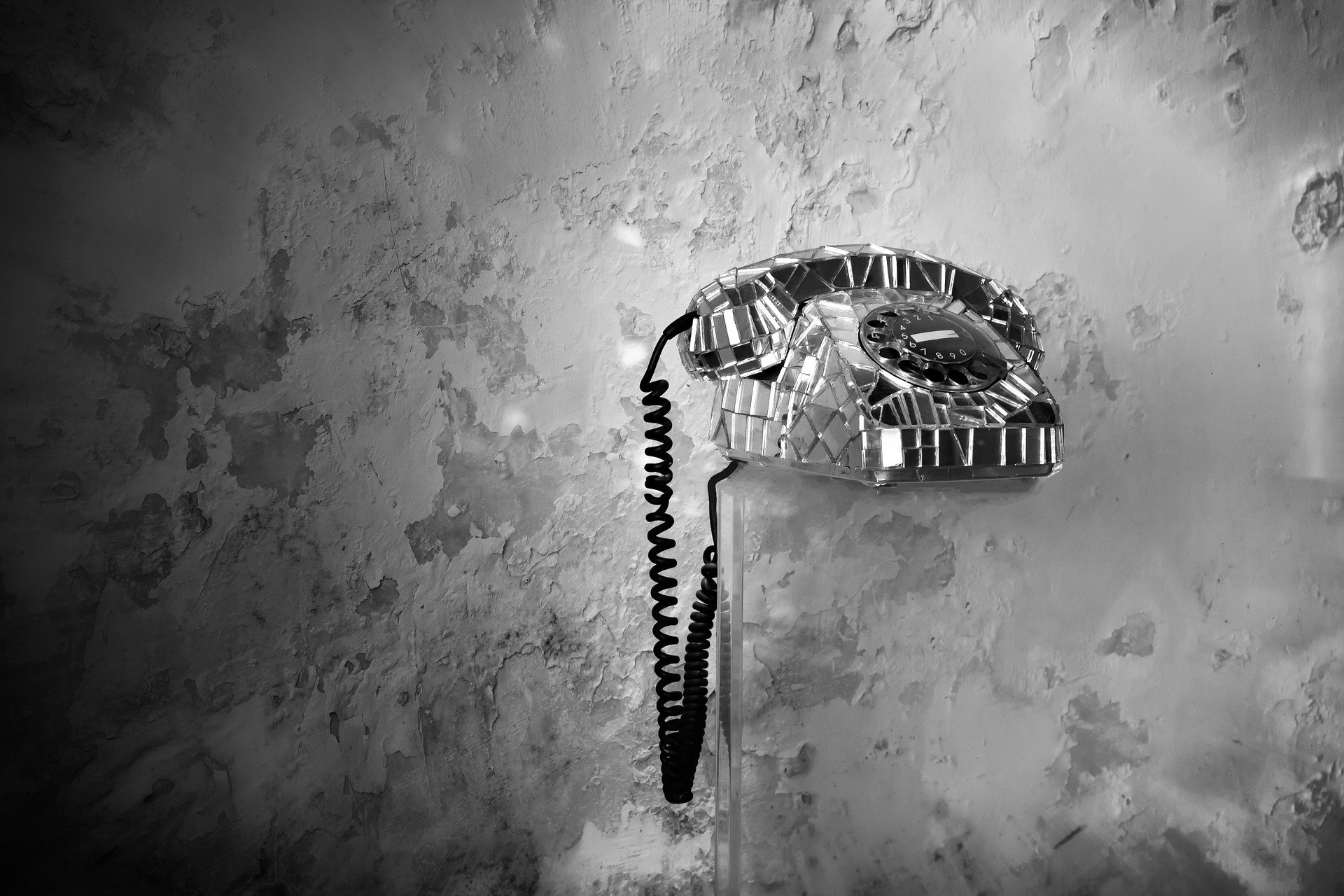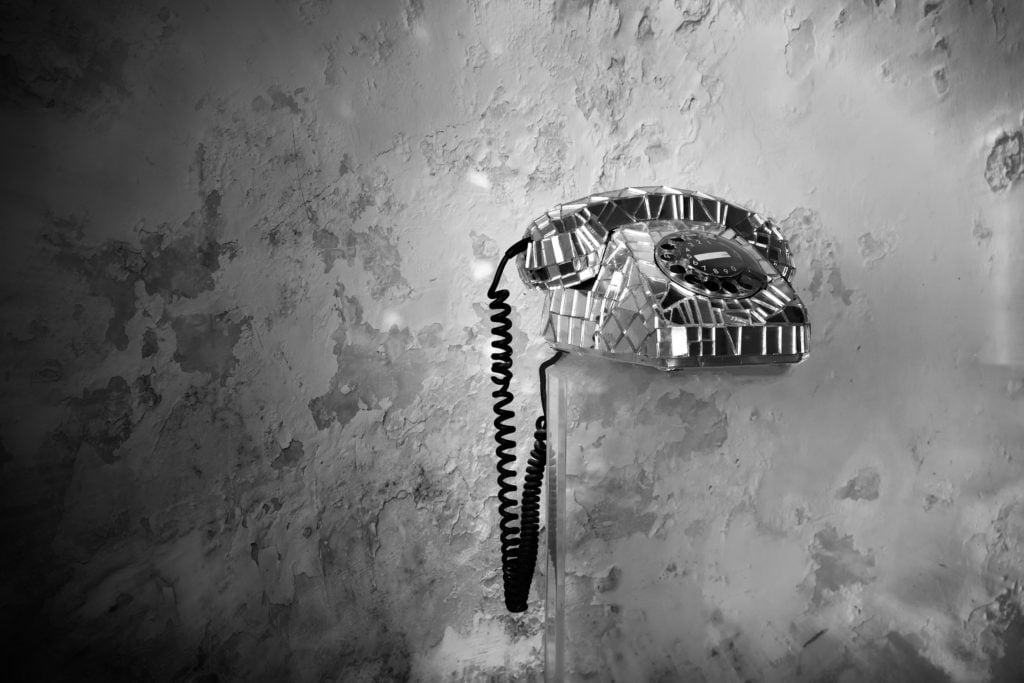 Or maybe you'll suffer something worse.
After all, there are a lot of superstitious beliefs surrounding the number four — a number which can be read one of two ways in Japanese: As yon, or as shi. Trouble is, there's another word in Japanese that's also pronounced shi: The word for death.
Some say that if you call Sadako's phone number… well, let's just say that at the end of seven days, your time on this planet will be up.
[Like what you read? Check out Dangerous Games To Play In The Dark, available from Chronicle Books now!]
I'll confess that I haven't called Sadako's number myself; there's a lot I'll do in the name of research, but incurring terrifying long-distance fees calling Japan is not one of them (right now, at least. Here's how to make it more likely that I'll do so in the future). A number of YouTubers have given it a shot, though, so there are plenty of videos you can check out if you want to see an actual call to Sadako in action. (Just make sure that, if the YouTuber you're watching is based in the United States, they make the call correctly; you have to dial out from the United States and add Japan's country code before inputting the number itself in order for the call to go through, meaning that U.S. callers trying to reach Sadako's number have to dial 011+81+090 4444 4444 for it to work. Or, y'know, just find a video of someone dialing the number within Japan.)
Anyway, I'm admittedly less interested in the alleged "curse" held by the number than I am in some… other aspects of the legend associated with it. If you're at all familiar with J-horror, the name "Sadako" is undoubtedly well-known to you: Sadako Yamamura is the primary antagonist — and occasional protagonist — of the Ring novels and movies. As such, we know she's fictional; there's no chance we're actually dialing a cursed number, because Sadako isn't a "real" ghost. But even if the number isn't actually cursed, there is still a mystery attached it: You do hear something weird when you dial it. But… why? What exactly is the number? And how did it gain the reputation of being the number you call if you want to say, "Hello, is Sadako there?" into the receiver with a totally straight face?
So: Let's take a look and see what we can find.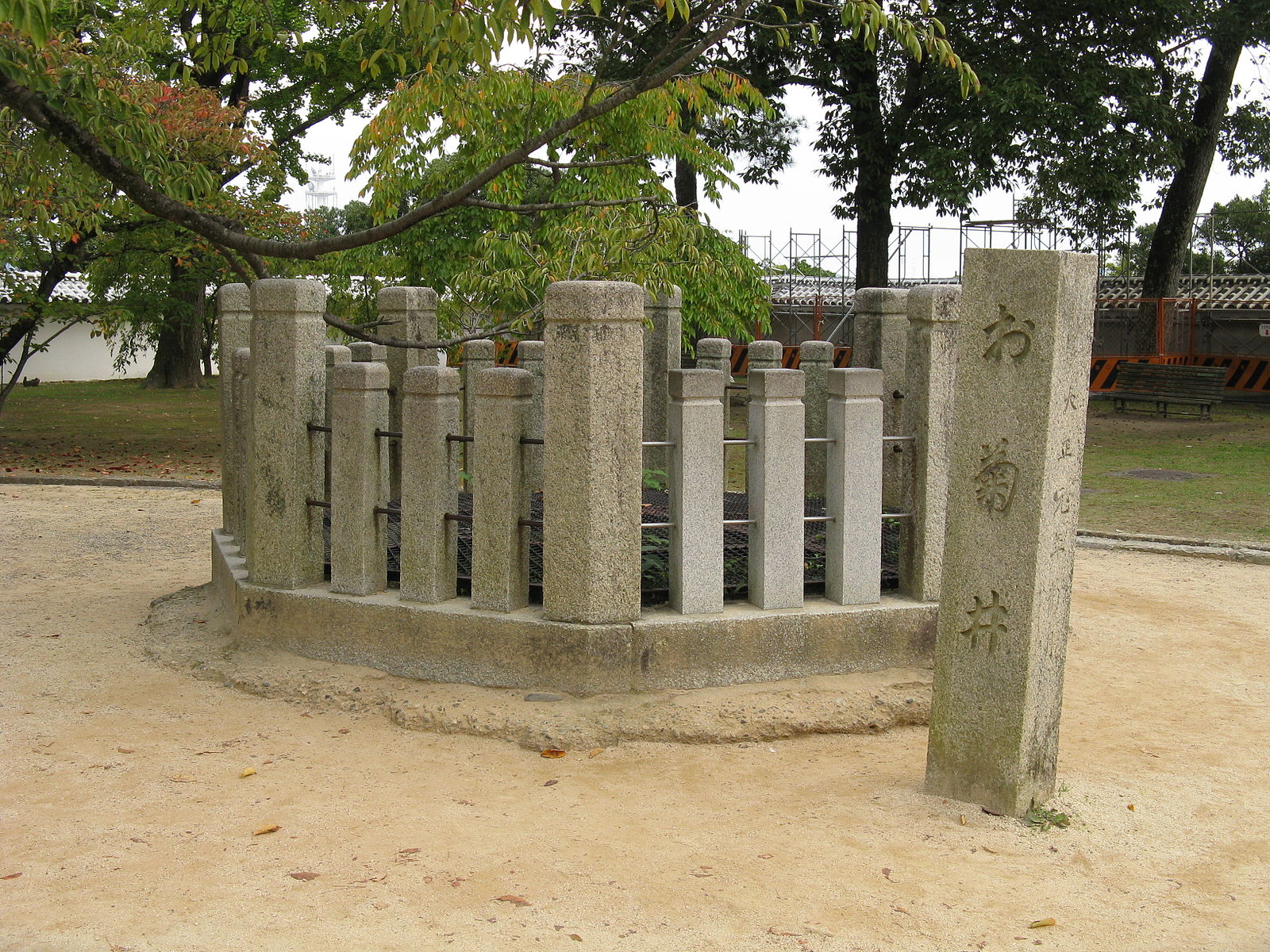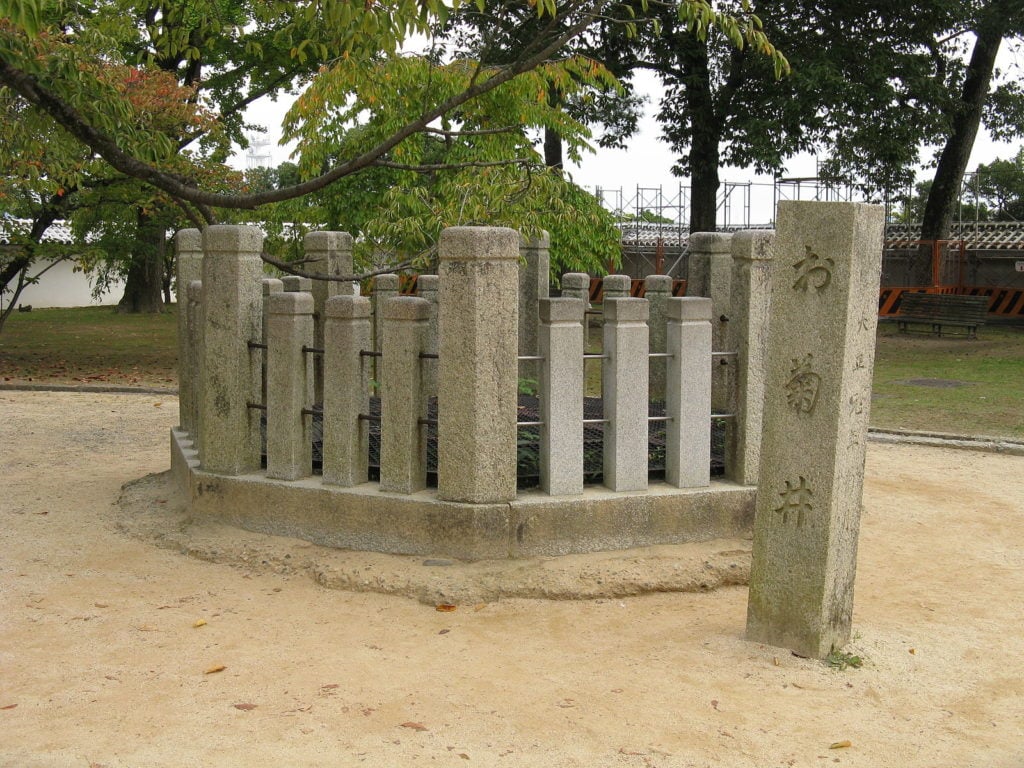 Before You Die, You See The Ring
Although Sadako has her roots in Japanese folklore — she's very clearly an onryo, a vengeful yurei depicted in Kabuki theatre as having a white face and wild black hair and dressed in a white shinishozoku, and the element of the well was drawn from Bancho Sarayashiki and the story of Okiku — she's quite a recent creation; she was brought into being by writer Koji Suzuki, with her first appearance occurring in the 1991 novel Ring. Indeed, her fictional nature is actually what led to the commonly accepted explanation for the number's existence: It's frequently repeated that it's thought to have been created as a marketing stunt for one of the films in the big-screen adaptation series based off the Ring novels.
These kinds of stunts aren't unheard of; one of the most notable in recent memory, for example — which set up to promote the 2013 remake of Carrie — allowed people to call up the White household and then receive a call back. (Sadly, the number is no longer operational; I checked). So, that's where I started: By trying to figure out whether such a promotion had actually been executed for any of the Ring movies, and if so, which film it was used to promote.
Here's the timeline of major Ring releases: Ring, directed by Hideo Nakata, and Rasen, directed by Jōji Iida, both arrived in Japanese cinemas in 1998, with Ring 2, again directed by Nakata, following in 1999 and Ring 0: Birthday, directed by Norio Tsuruta, in 2000. Then there's a gap in Japan; the American remakes, The Ring (dir. Gore Verbinski) and The Ring Two (for which Nakata returned), were released during this time, premiering in 2002 and 2005 respectively. The Japanese series resumed in 2012 with the release of Sadako 3D, followed by Sadako 3D 2 in 2013 (both directed by Tsutomu Hanabusa). Then, several crossovers — the canonicity of which is debatable — began appearing: In 2015, Sadako faced off against Hikiko-san with director Nagaoka Hisaaki at the helm, while in 2017, she took on Kayako Saeki of rival film series Ju-on: The Grudge (dir. Kôji Shiraishi). In the U.S., Rings (dir. F. Javier Gutiérrez) was released in 2017.
(There were also a few television efforts — two series, both released in 1999, and a TV film, which, with a 1995 air date, predates all other adaptations — but none of them were as successful as the later films, so we probably don't have to concern ourselves with them much. I'm also discounting the South Korean remake and a few Chinese crossover films.)
So: Of these eight to 11 films, which could the "cursed" number have been set up for?
On the English-language internet, one of the most frequently cited resources concerning Sadako's phone number is Saya in Underworld, whose post on the number is dated May 11, 2010. That means we can rule out both installments of Sakako 3D, as well as both of the crossovers: Each of these films was released much later than 2010. We can also toss out the three American films, because, well… they're American. It doesn't make sense for "Sadako's phone number" to be tied to either of these movies: Any phone-based marketing stunt set up for the American films would use a number based in the United States — and also, the number wouldn't be called "Sadako's phone number," since the character's name in these two films is Samara. (For what it's worth, The Ring Two did have its own interactive advertising campaign connected to the DVD release of the film in the UK — but that stunt was definitely unconnected to the rumors surrounding 090-4444-4444.)
This leaves us with the first four films in the series, all of which were released between 1998 and 2000. However, I've been unable to find any evidence that a phone-based promotion featuring a "cursed" number was used to advertise any of these options. All I've found is random people saying, time and time again, variations on, "It's believed that the number was set up to advertise the Ring movies" — but with no reference to any concrete, primary sources. It's all hearsay. In the absence of anything even resembling proof, the only conclusion we can draw is that the assumption that "Sadako's number" was created as a marketing stunt is erroneous.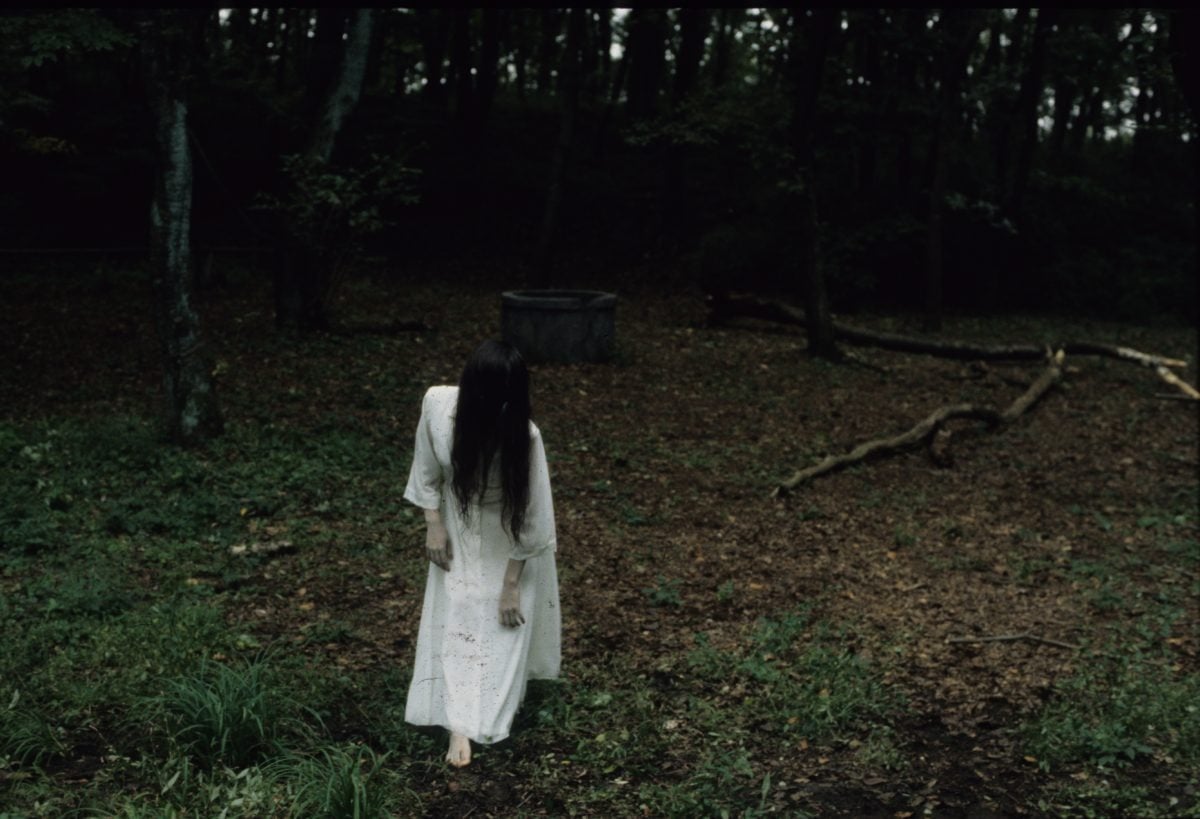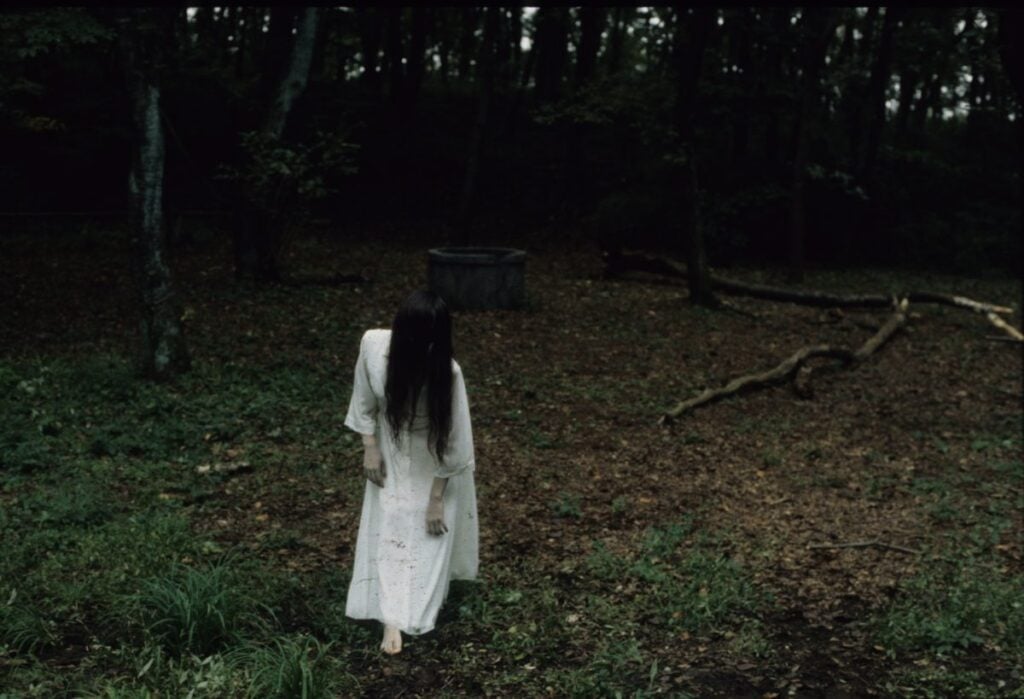 Cracking The Mystery
Interestingly, though, the earliest mention of the phone number in connection with the Ring series I've been able to dig up is dated Jan. 31, 2000 — and it's this source which, I believe, actually cracks the mystery.
The source is a website with the address Okametaro.com. There's a lot I don't know about this site; since I don't read or speak Japanese, nor am I terribly familiar with the conventions of the Japanese internet, I'm limited in my understanding both linguistically and culturally. What I've been able to deduce is that the site is an online diary or journal run through a piece of open-source blogging software called tDiary. The diary seems to belong simply to a regular, everyday person; the entries span many, many years, detailing everything from trips the writer took to records of simple, day-to-day minutiae. After June of 2011, however, the writer seems to have mostly abandoned the diary: Following an entry dated June 19 of that year, the only two remaining entries are from February of 2014 and December of 2017.
In any event, the writer noted in their Jan. 30, 2000 entry that they had tried calling Sadako's phone number — which means that the legend was already fairly well-known in Japan by that year, even if it didn't make it to the English-speaking internet in any meaningful way until a decade later. There isn't much to the entry; the writer merely described it as unnerving, saying that when you dial 090-4444-4444 (via Google Translate), "You can hear a strange noise." They added, "I was a bit scared."
The next day, though — in the Jan. 31 entry — the writer described what they found when they looked into the number itself. Via Google Translate:
"So, when I looked it up a bit, a stupid fact was discovered. This number was the number used in IDO's cdmaOne access relationship. I forgot the details, but this number seems to be operated from a cdmaOne terminal. In short, it was like a detection sound of a modem. Therefore, it sounds [like a] strange electronic sound, and it will expire when it times out."
IDO is one of Japan's mobile phone carriers. It's currently part of KDDI, the larger company that formed when IDO, DDI, and KDD merged in 1999 to create a telecom carrier capable of competing with NTT (Nippon Telegraph and Telephone), the country's dominant carrier — and indeed, the number 090-4444-4444 does appear to be operated by KDDI, according to various reverse phone number lookup services. Meanwhile, Interim Standard 95 (IS-95) — also known by its proprietary name, cdmaOne — was the first digital cellular technology based in CDMA (code-division multiple access) ever created; it's still used as the access method in quite a few mobile phone standards.
The picture begins to emerge: What we seem to be looking at here isn't a "cursed" number; rather, the number known as "Sadako's phone number" is a sort of test line or access number. It's not meant to be used to reach someone, so when you call it, you just end up hearing weird noises — kind of like what happens when you call a fax machine.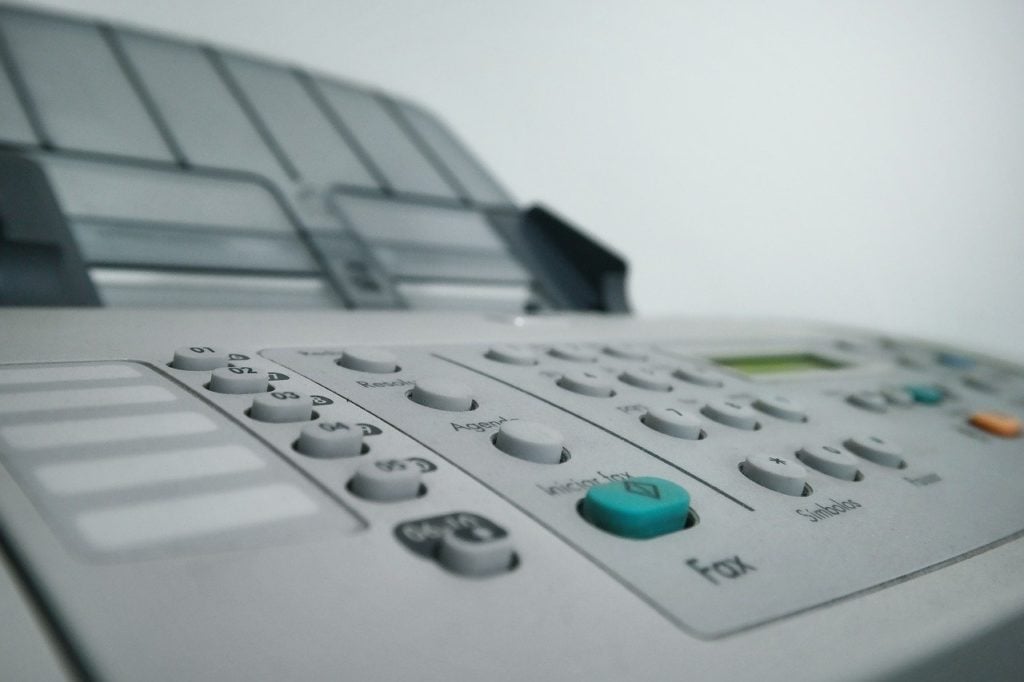 The "Ghost" In The Machine
Granted, I don't have an incredibly firm grasp of how CDMA and other cellular technologies work; additionally, here's another reminder that nearly all of the research I've dug up while looking into this one is in Japanese, so I'm working through the extremely imperfect filter of Google Translate. But a number of responses to a query regarding 090-4444-4444 on Hatena's anonymous question-and-answer site (which looks to be kind of like Quora or Yahoo! Answers) all suggest that this is the case: "NTT's test line and so on," says one; "The lower side says, 'IDO is using it for data communication to cdmaOne," says another, pointing to an additional source; "Probably it is a number for testing. Because fees do not occur," says yet another; one points to this user manual, which includes the use of the number 090-4444-4444 in a section titled "Video transmission is performed using quadruple multilink" (it's on the page labeled 45, for the curious); and, says one more, pointing to this page (which is mostly gibberish when run through Google Translate, but does appear to be relevant):
"[This is] about how to make a cdmaOne phone stand by as the receiver side and display the phone number of the other party when receiving an incoming call. This is the number of the center that [KDDI mobile phone carrier] au is setting for communication. So, it sounds like noise, here and here. It seems that you are being stoked by ghost stories."
That last line is particularly interesting to me — and I actually think it's what completes the picture. Here's what I think "Sadako's phone number" really is, and how it got its reputation for being "cursed":
The number itself is a test line — kind of like the phone equivalent of the Webdriver Torso YouTube channel — whose existence was discovered by the general public around the time that the Ring series began to take off, thanks to its successful film adaptations. Folks drew connections between the unsettling images and sounds present in the cursed videotape in the movies and the sounds you hear when you dial 090-4444-4444 — a number already considered to be kind of freaky-sounding, due to the superstition surrounding the number four in Japan. Add to that the idea that something terrible will happen to you within seven days of performing a completely mundane action (watching a video, making a phone call) being fresh in people's minds, and, well… if you put all the pieces together, it's not hard to see how you might end up with a phone number with a reputation for being cursed by a favorite fictional monster.
The human capacity for creative invention never ceases to amaze me. We are constantly building stories in order to explain to ourselves things we don't understand about our world. Sometimes that tendency can come back to bite us in the arse — but sometimes, it results in some truly incredibly feats of storytelling. Ultimately, that's what I think is going on with Sadako's phone number — and honestly, I think it's a heck of a lot more interesting than it just being a marketing stunt.
But, I mean, hey — this is all still just a theory. Feel like tempting fate? Give the number a call. Tell us when you do — and then report back to us after the seven days are up.
…If you're still around, that is.
That'll give us proof of the "curse" either way, won't it?
***
Follow The Ghost In My Machine on Twitter @GhostMachine13 and on Facebook @TheGhostInMyMachine. And don't forget to check out Dangerous Games To Play In The Dark, available now from Chronicle Books!
[Photos via Tama66, KlausAires/Pixabay; KENPEI/Wikimedia Commons, available under a CC-BY-SA 2.5 Creative Commons license.]