Previously: Hide And Seek Alone – Alternate Version.
Note: Please don't copy/paste or republish the text of this post on other websites without permission.
There is very little information about the ritual game known as The Runner available online; I've only been able to find it on a couple of sites, and only in Indonesian (which means I've only been able to read it via Google Translate). The earliest version of it I've located was posted to the Indonesian forum and bulletin board system Kaskus on April 4, 2016, but I'm unsure if that's the first time it appeared online, or whether it exists in other languages or cultures. I'm not even sure if it's ever been available on the internet in the English language before.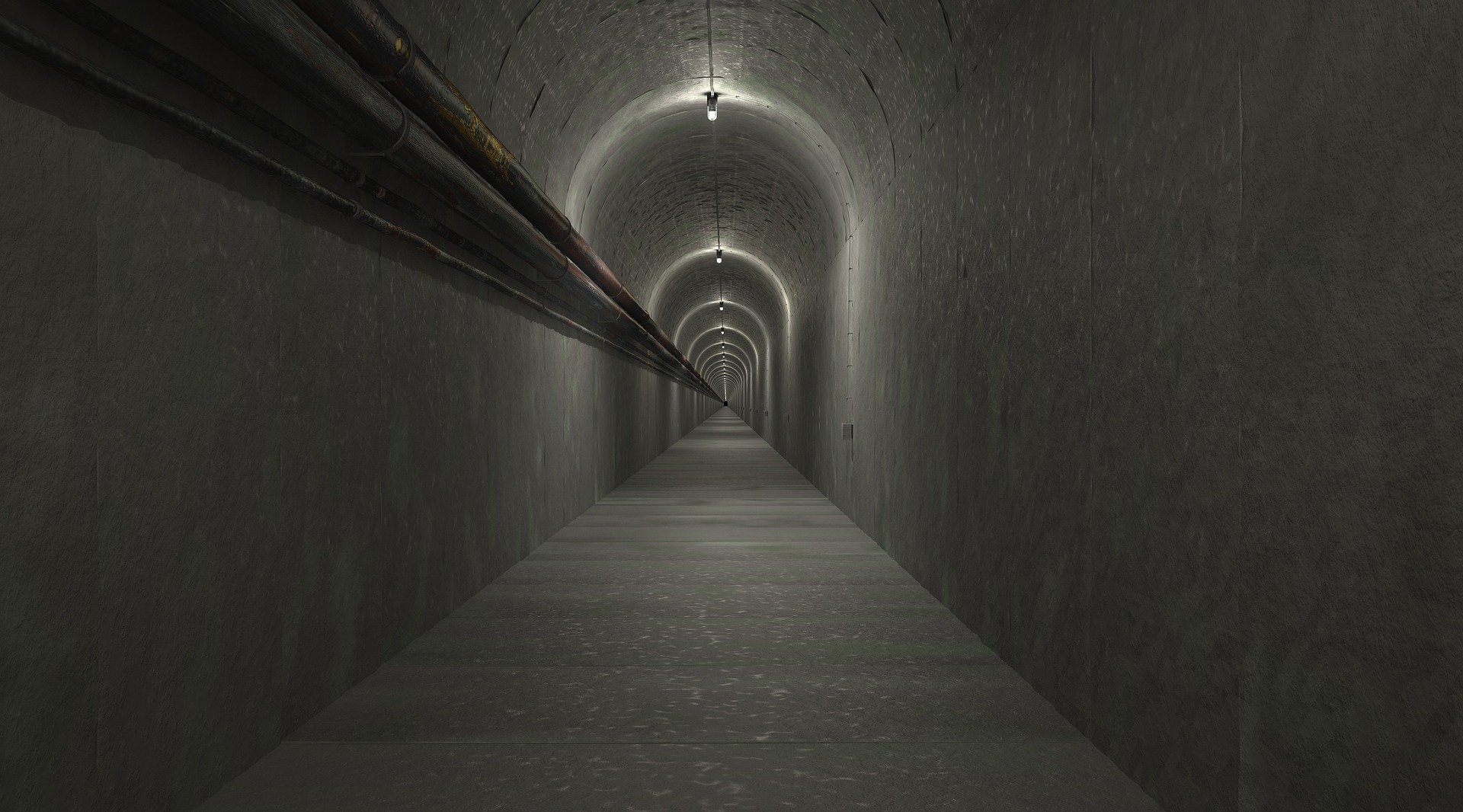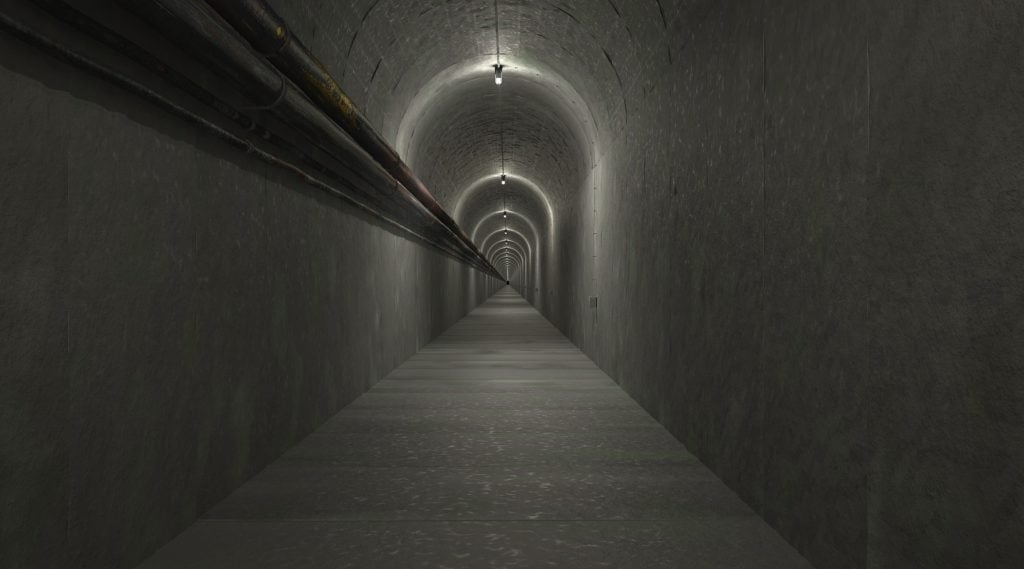 Update 8/16/19: A reader pointed out in the comments that this one actually was posted to the internet in English prior to 2016: It was uploaded to the Creepypasta Wikia by user WroughttheMayor in 2014 under the name "Racing In The Dark." This may have been the initial source. The reader also noted that they've seen it around the internet in a few other languages, including Spanish, so it's been circulating pretty widely for some time now.
[Like what you read? Check out Dangerous Games To Play In The Dark, available for pre-order now!]
In any event, though, if you've been looking for a way to duplicate something and found that the Ghost Paper Challenge isn't cutting it, The Runner might be what you're looking for. It's certainly not a low-risk game, though, so I'd think twice before undertaking it if I were you. For one, it involves blood, which is dangerous from both a blood magic perspective and a straight-up health one. For another, the cost of losing can be high. And for a third, the temptation to accept a challenge to a rematch can be strong.
Don't accept it.
Nothing good will come of it if you do.
As always, play at your own risk.
Players:
Requirements:
A long hallway or corridor with no windows.
A good pair of running shoes.
A sharp object.
Something you wish to duplicate. This is your wager.
Stamina.
Instructions:
The Preparations:
Begin at night.
Put on your running shoes.
Do a few stretches — you are about to run a race, after all.
Make sure your sharp object is sterilized and close at hand.
Bring all of your supplies — including your wager — to your chosen hallway.
Prepare the hallway: Turn out all the lights. If there are lit exit signs, cover them up. Close any open doors. Eliminate every source of light — all of them. Make it as dark as possible. If you can't see your hand when you hold it up in front of your face, it is sufficiently dark.
Using your sharp object, prick your finger or otherwise (carefully!) draw blood from your own hand.
At one end of the hallway, use your blood to draw the starting line. The starting line must stretch from wall to wall. Make sure there's enough space behind it for you to stand.
At the other end of the hallway, use your blood to draw the finish line. The finish line must also stretch from wall to wall. Make sure there's enough space in behind it for the winner to be able to cross it.
You may also choose to draw a third line with your blood — one that runs through the middle of the hallway from starting line to finish line, separating your and your opponent's "lanes." This line is optional. (See: Additional Notes.)
Place your wager behind the finish line.
Return to the starting line. Take your place behind it. It's almost time to race.
The Race:
Once you are positioned behind the starting line, close your eyes, clear your mind, and think of your opponent. Do NOT visualize your opponent as a specific person; think, instead, of the idea of an opponent — the concept of one. Think as generally as you can. If you get too specific, your opponent may not appear.

If you hear silence:

Your opponent has chosen not to come. The ritual has failed; do not proceed. Turn on the lights, clean up the starting and finish lines, and depart from the hallway. You may try again another time.

If you hear a voice next to you:

Your opponent has arrived. You may proceed. Keep your eyes ahead of you; do NOT turn to look at him.

Listen carefully. When your opponent asks, "What are the stakes?", reply, "Double or nothing." Do NOT say anything else or offer any other response. Do NOT look at him.
Get ready. The race is about to begin.
Say aloud, "On your marks, get set, GO!"
As soon as you say "GO!", run.

NOTE: You and your opponent MUST begin running at the same time. Do NOT begin running before you have said "GO!"

Keep running, but pace yourself. This race is less about speed and more about stamina.
Do NOT look at your opponent as you run.
Run.
Run for the finish line.
Run.
The Prize:
Run until you reach the finish line.

If your opponent reaches it first:

You have lost the race. Your opponent will be nowhere to be seen — but nor will your wager. That is his prize, and he will take it for himself.

If you reach it first:

Congratulations! You have won the race. Your opponent will be nowhere to be seen — but you will find three things waiting for you behind the finish line: Your wager, its duplicate, and a small piece of paper. The paper will have only a single word on it: "AGAIN?" Take your wager and its duplicate. Leave the piece of paper.

The race is now over. Whatever the outcome, it is time to leave. Turn on the lights, clean up the starting and finish lines, gather your winnings if you took first place, and depart from the hallway.
Do NOT play this game again.
Additional Notes:
The hallway may in any type of building or structure. It may be above ground or below ground. It may be a corridor in an apartment building or a tunnel in a subway station. The only requirements are that it have no windows, and that it be capable of being made completely and utterly dark.
Your wager may be any physical item you like — including living beings such as people. If you can touch it, and you want to duplicate it, you may use it as your wager. Note, though, that it is NOT recommended you wager any items of great value to you; if you lose, you will never see those items again. As such, it is ABSOLUTELY NOT recommended that you use people or other living beings for your wager.
The third bloodline — the one separating your lane from your opponent's — discussed in Step 10 of The Preparations is optional; however, it is not necessarily recommended, either. On the one hand, your opponent may not cross the bloodline; you may therefore be certain that he will not interfere with you in any physical way during the race. On the other hand, though, it requires an… awful lot of blood and therefore is NOT SAFE for players to draw. Also, do you really want to risk weakening yourself before a race?
Concerning Pacing And Strategy:
Your opponent will always run at the same speed, neither speeding up nor slowing down. His natural pace is just a little bit faster than your own — but just because he runs faster than you doesn't mean you can't beat him.
Listen carefully as you run. When you hear him start to pull ahead of you, put on a burst of speed of your own in order to overtake him. You may not maintain your lead for long, but if you listen closely and pace yourself accordingly, you should be able to win.
Concerning Rematches:
In the event that you win the race, the paper waiting for you next to your wager and prize is your opponent's way of challenging you to a rematch.
Do NOT accept it.
You will NOT win if you do.
And if you lose a rematch — the rematch you should never, under ANY circumstances, accept — your opponent will take more from you than just your original wager.
***
Please don't plagiarize this post. Linking to it or sharing the URL only is fine (and encouraged!), as is writing your own unique version of the game with sources cited and linked to, but copying/pasting, republishing, screenshotting, or otherwise reproducing the text of this piece in its entirety or near-entirety on other websites without permission isn't.
***
Follow The Ghost In My Machine on Twitter @GhostMachine13 and on Facebook @TheGhostInMyMachine. And don't forget to check out Dangerous Games To Play In The Dark, available now from Chronicle Books!
[Photo via mwewering/Pixabay]