Previously: What To Do On Halloween, 2019 Edition.
With the Big Day being just a little over a week away, it is — you guessed it — time for TGIMM's annual What To Do On Halloween post, chock full of stuff to keep you occupied not just on Halloween itself, but on the all the days and nights leading up to Halloween — and beyond, too, for that matter. I've said it before and I'll say it again, but every day is Halloween, as far as I am concerned.
[Like what you read? Check out Dangerous Games To Play In The Dark, available from Chronicle Books now!]
Our suggestions for what to do on Halloween usually skew towards things you can do in the comfort of your own home, largely because that is usually what I like to do on Halloween. This year, though, we can officially consider TGIMM's What To Do On Halloween, 2020 Edition post also to be TGIMM's What To Do On Halloween, Stay-At-Home Edition post. No, that doesn't mean Halloween is cancelled; it just means you've got even more of an excuse to put on your favorite PJs; pour yourself a cider, or tea, or glass of wine, or whatever; light a few fall-scented candles; and get cozy while also getting spooky. To be perfectly honest, that already describes my perfect night, so, y'know, let's lean into it.
So, building off of our earlier post this year featuring tons of indoor activities for spooky people, here are a whooooole bunch of ideas for what to play, read, listen to, watch, and do on Halloween this year (all of which are things I just genuinely love — no agenda unless otherwise noted, but even when noted, still honestly just things I genuinely love). IT WILL BE FUN. I PROMISE.
Play Something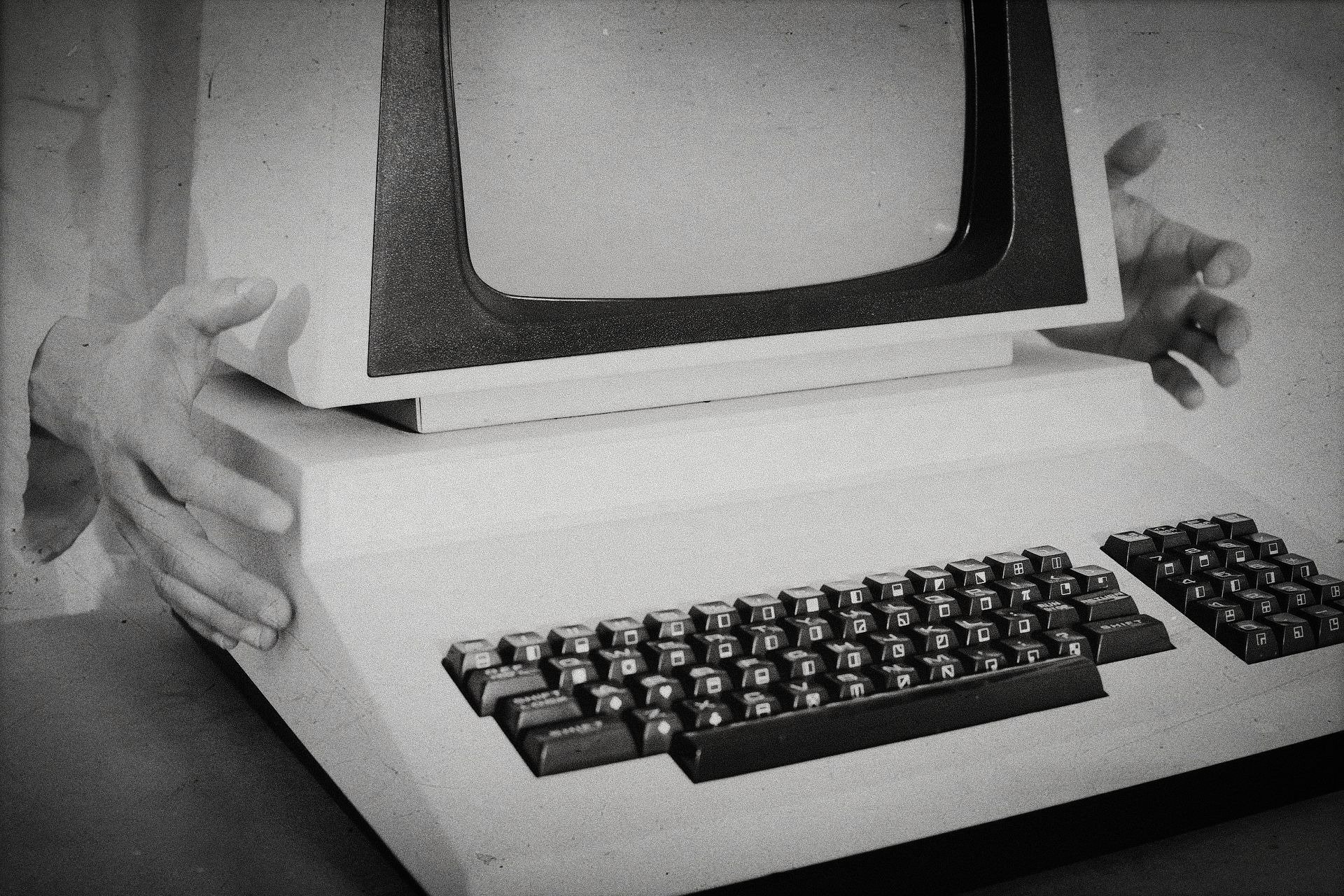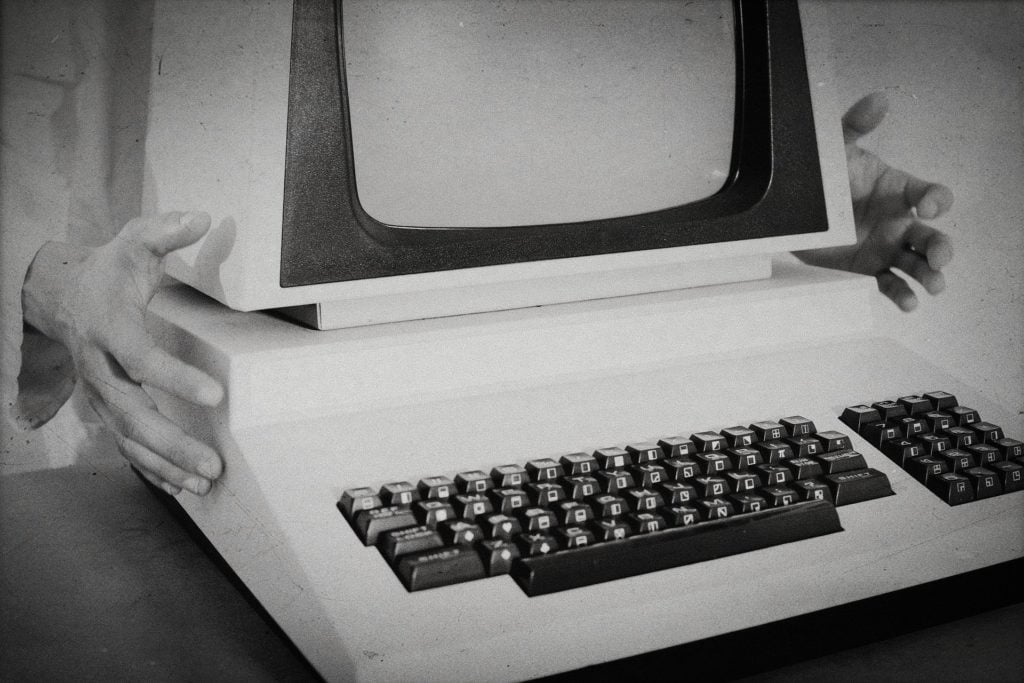 As is traditional, let us begin with video games. Previous suggestions can be found here, here, here, and here; retro-style games can be found here; head here for unconventional indie horror games; cheap/free options can be found here; and RPG Maker horror games are here.
And here are some new titles to consider alongside all of those older ones:
Amnesia: Rebirth. Amnesia: The Dark Descent was a literal game-changer when it was first released a decade ago. (Also, Amnesia: The Dark Descent was released a decade ago, ugh I am getting so old, please send help.) But although there was a burst of activity expanding upon the game within those first few years — the Amnesia: Justine expansion came onto the scene in 2011 and Amnesia: A Machine For Pigs trundled along two years later — it's been a hot second since Frictional Games returned to the property they made their name upon. They're back now, though — and the latest installment in the Amnesia series is arriving just in time for Halloween.
Information about Amnesia: Rebirth was kept under fairly tight wraps even after its announcement, but we've known for some time that it was going to be set in the desert, and that it would follow protagonist Tasi Trianon as she tries to piece together what exactly happened to her in the aftermath of a plane crash she improbably survived. The focus is still on survival, but in a different way that it was in The Dark Descent. Said Frictional Games creative director Thomas Grip to Gamespot back in May, "We wanted to get at the emotional core, so we've had to add a few things and tweak a little bit about exactly what it is the player should care about. Why do they want to get out alive? Those sorts of questions have been the driving force of finding the thematic core and making the whole game work."
Amnesia: Rebirth drops on Oct. 20, 2020. (Available on: PS4, Steam, GOG, and the Epic Games Store. )
Song Of Horror. A writer and his family have gone missing. Someone has to figure out what happened them. That someone is you — but as you investigate, you'll have to make sure The Presence doesn't get you, too.
From Spanish developer Protocol Games, Song Of Horror made waves last Halloween; originally released episodically between the fall of 2019 and spring of 2020, the first two episodes dropped just in time for the spookiest holiday of the year — and when they arrived, it was immediately clear that the game was really something special. The complete edition with all five episodes is now available on Steam and will drop for the Xbox One and PS4 later this year.
In a move that reminds me a little bit of Maniac Mansion, there are multiple playable characters to choose from — 13, to be exact — each of whom brings something different to the experience. And, crucially, death is permanent — so if you manage to get one character killed, you'll have to pick up the story with a new character where they left off. (Available on: Steam.)
The Remothered series. Do you have extremely fond memories of the Clock Tower series? Remothered might be just what you need to scratch that itch. A planned trilogy of third-person survival horror games, of which two are currently available, Remothered has you unwinding a web of mysteries in the grand tradition of Clock Tower and Silent Hill — but at the same time, it feels fresh and new, with plenty to keep you occupied
The first game of the series, Remothered: Tormented Fathers, was well-received by players when it was released in 2018; the hotly-anticipated sequel, Remothered: Broken Porcelain, is set to drop on Oct. 20. Developer Chris Darril describes Tormented Fathers as "pure and realistic survival horror," while Broken Porcelain offers "an unprecedented level of immersion in [a] haunting adventure" — so if you want to feel like you've been transported somewhere else for a while, these picks might be for you.
Also, you don't actually have to have played Tormented Fathers to play and understand Broken Porcelain. They're set in the same universe, so you'll probably have a deeper experience if you play them in order — but Darril has said that Broken Porcelain has "almost completely different and new" environments, characters, and story elements and "can be seen as another game on its own." (Available on: PS4, Xbox One, Nintendo Switch, and Steam. Broken Porcelain is available for pre-order on Steam and at various other retailers by console. )
Paradise Killer. If colorful murder mysteries are your jab, Paradise Killer is worth a shot. Developed by Kaizen Game Works and released earlier this fall, it centers around a riveting locked room crime, a neon-tinted, '80s-style wonderland, and a world in which "truth" and "fact" are not the same thing.
As it's officially described:
"Paradise is an island that regenerates every few millennia. The psychic power that the alien worshipers within release into the universe is meant to feed and eventually resurrect their fallen deities. But this force also attracts undesired interest from demons, who eventually corrupt each island — until a new alternate reality is birthed by the Council.
The system isn't perfect, but it will be one day — on Perfect 25, the next island-to-be. But on the eve of rebirth, the Council is murdered and Paradise is killed.
In the aftermath, the "investigation freak" Lady Love Dies is summoned from exile to find the culprit. This is the crime to end all crimes."
Universally described as inventive and extraordinarily unique, Paradise Killer has been extremely well-received, with a huge number of reviewers saying that they'd never experienced anything quite like it. It won't hand everything to you on a silver platter, but exploration is rewarded and the payoff is, ultimately, absolutely worth it. (Available on: Switch and Steam.)
Observer. A year after dropping their surprise hit, Layers Of Fear, Polish developer Bloober Team brought something new to the table in 2017: Observer, a futuristic detective story taking place in a world where it's possible to hack into people's brains. Although very different in style from the gothic grandeur of Layers Of Fear, it's just as interesting. What Bloober Team does so well is make games that are about something, that really make you think — and both Layers Of Fear and Observer have that sort of intellectual rigor in spades.
Worth noting: An updated version, Observer: System Redux, is scheduled to come out for the 2020 winter holiday season, which may affect whether or not you choose to play it now. If you like to compare and contrast original versions of games with updated or remastered ones, now would be a great time to pick up Observer in its original form before the new release comes out; however, if you'd rather wait for the latest version and play only that, then you may want to pass for now. (Available on: Xbox One, Switch, and Steam. It used to be available on PS4, but the Sony Playstation Store link is, curiously, dead right now.)
Sylvio. Originally released in 2015 by developer Stroboskop and remastered in 2016, Sylvio has you stepping into the shoes of Juliette Waters, a "ghost recorder" — that is, a specialist in electronic voice phenomenon, or EVP — who trespasses into an abandoned park and starts finding all sorts of weird stuff in the recordings she takes there. There's a curse at play here, as well as a cult, and, well — even though it looks like you'd expect a first-person horror game made in Unity to look, there's something unique about it that sets it apart from the pack.
That "something" is the central gameplay mechanic: You have to record and analyze EVPs taken from around your environment in various ways in order to figure out what exactly is going on. And that? Well, that's something that you don't often see — and the game itself can be somewhat surprising in its originality. From Adam Smith's review at Rock, Paper, Shotgun:
"I almost walked away during the opening moments, when Sylvio seems like yet another cobbled together mess of repetitive graphical assets. I figured I'd play until the first jump scare and then quit. Instead, I found a game that uses its limited resources to find clever ways to scare the life out of me. It's a quiet horror game — an anti-screamer, right down to the calm almost-whispers of the protagonist — and it's a triumph."
Worth a look, no? (Available on: Steam.)
No Players Online. This short, free little diversion from Adam Pype, Viktor Kraus, and Ward Dheer is basically a creepypasta about a cursed video game told through an actual video game. At first, it looks like it's simply asking the question of what happens to online multiplayer games once the servers are shut down — but there's more to it than that, of course. Much more.
I'll admit that sometimes, the game's scripting veers into somewhat trite territory; if you're willing to roll with it, though, there's a lot more to be found under No Players Online's DOOM-like exterior. Perhaps its most impressive feat is the way each player can read something different into what's going on. (Mikhail Klimentov over at the Washington Post had an interesting take on it, for example.)
Like many games of this ilk, it's probably best if you go into mostly blind. Don't be afraid to poke around, and don't give on it too soon. There's a ton there, as long as you're willing to go looking for it. (Available on: Itch.io.)
October Night Games. A digital tabletop game for one to six players just released on Oct. 15, I feel a little bit like October Night Games needs very little in the way of introduction. It is according to its own description, "about a battle between two mysterious and magical cults to decide the fate of the world on Halloween night" — which, y'know, sounds pretty great! It's got a sepia-tinted, old-time-y look to it, and includes Unspeakable Horrors as a member of the development team, with a job title of Madness and Despair. Fun! (Available on: Steam.)
Speaking of tabletop games: If you're more interested in tabletop games that video games, you'll find more suggestions here — both actual tabletop games and other digital tabletop games that can safely be played remotely. While we're on the subject, I'm going to put in another plug for Mysterium here, which can be played both on a real tabletop and online; it's lots of fun, full of beautiful art, and spooky in all the right ways.
Still looking for more? Riccardo D.P.'s Surreal and Creepy project has lots of suggestions. Check the website here, the Twitter account here, and these curated Surreal and Creepy, Games and Folklore, and Dark Strategy game collections on Steam. There are plenty more ideas to be had there.
And, of course, you could always play a different kind of game. TGIMM's Most Dangerous Games archive can be found here; it's got seven years' worth of spooky ritual games in its pages, so, y'know, have fun. You can also grab a copy of Dangerous Games To Play In The Dark and see what it has in store for you, too. It's available at retailers large and small, in hardcover and e-book form in English and in paperback in German. More info at the link.
If you're looking for something a little simpler or less risky, try the Shuffle Game, An Alternate Soul, How To See Your Guardian Spirit, or Charlie Charlie.
For Halloween-specific games, try The Void, Jack o' Lantern, the Halloween Summoning Ritual, the Halloween Mirror Ritual, a Small Radio, or this collection of Halloween divination games.
As always, play at your own risk.
Read Something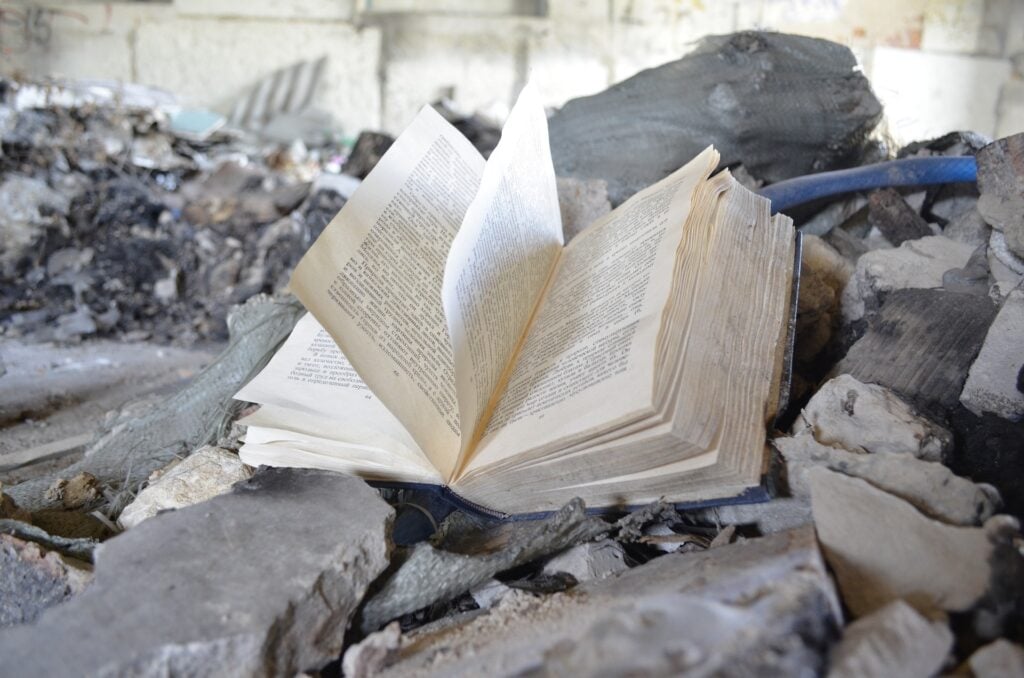 Hello, bookworms! This section is for you. (And for everyone else, too; books are great! Encourage reading for all!) Previous recommendations here, here, here, here, here, and here; also, head here for spooky stuff you can read online for free. More below, based on what I've been reading lately:
Anatomica: The Exquisite and Unsettling Art of Human Anatomy by Joanna Ebenstein. In 2007, Joanna Ebenstein started the Morbid Anatomy Blog as a companion to Anatomical Theatre, her traveling exhibition of photographs of objects in medical history ranging from models made of materials like ivory and wax to actual, preserved human remains — and in the years since then, Morbid Anatomy has grown into a veritable institution, comprising not just the Morbid Anatomy Online Journal, but also classes, a full research library, and exhibitions galore. Ebenstein has also published several books about the bigger picture of life and death, often focused through the lens of where medical history, art, and philosophy intersect.
Anatomica is her latest, with medical editor Marie Dauenheimer MA, CMI, FAMI, and folks? I cannot stress enough how spectacular this book is. Laurence King Publishing was kind enough to put a copy in my hands, but I assure you, all thoughts are my own — and this one is absolutely a must for anyone who is, like myself, fascinated by all the wonderful weirdness of the human body and the perception of it through history. Full of gorgeous, highly detailed, and stunningly reproduced pieces of anatomical art from the 16th through the 20th centuries, it's like having the world's coolest museum right in your own two hands. I hesitate to call it a "coffee table book," as the phrase tends to imply something that is displayed, but not actually viewed — but, uh, let's just say that Anatomica makes a great conversation piece. Also, 16th century anatomy art is extremely metal. Just sayin'.
Mexican Gothic by Silvia Moreno-Garcia. Yes, this one is every bit as wonderful as you've probably been hearing it is.
You're likely familiar with the tropes of white, Eurocentric gothic fiction: Once-grand mansions falling gradually into disrepair; the eccentric families, resistant to change, who have called these mansions home for generations; the arrival of an outsider who threatens to shake things up; mysteries to unravel; crypts to discover; and more. Mexican Gothic takes all of these elements, but shows that they do not, in fact, have to belong only to white, Eurocentric stories. The result is a gothic tale that shows exactly what genre fiction can do when it's in the right hands.
You may never look at mushrooms the same way again after reading this one.
The Only Good Indians by Stephen Graham Jones. It's rare for me to physically squash my hands to my mouth and intone, out loud, repeatedly, "Oh noooo… OH NOOOOOOO…" as I read, but that is exactly what happened when I was working my way through The Only Good Indians. It seems that history, tragedy, cultural identity, and weird elk monsters really get me in a way that very little else does.
The Five: The Untold Lives Of The Women Killed By Jack The Ripper by Hallie Rubenhold. At this point, the last thing we need is another tome full of scant and circumstantial evidence theorizing yet again about the true identity of Jack the Ripper. What we do need is a book that centers the women whose deaths arrived at the hands of the Ripper—and that's precisely what Hallie Rubenhold has given us. Through painstaking research, she reconstructs the lives of the "Canonical Five" — Mary Ann Nichols, Annie Chapman, Elizabeth Stride, Catherine Eddowes, and Mary Jane Kelly — painting full pictures as completely as possible of who these women were, busting common misconceptions as she goes. It's as accessible as it is well-executed, and a welcome change in tack from the usual Ripperology angles.
In The Dream House by Carmen Maria Machado. In The Dream House isn't horror; it's memoir. But it is about a real-life horror — it's Machado's account of the years she spent in an abusive relationship. (Speaking of: CW for this book: Abuse.)
Machado often employs familiar tropes from folklore and urban legends in her writing, using them as lenses through which to examine other, seemingly unrelated things. In The Dream House does this, too: It contains frequent footnotes, which connect entries in the Stith Thompson Motif-Index of Folk Literature with specific moments and incidents in Machado's own narrative. The result is heart-rending and powerful and… I honestly don't really have the words to describe how remarkable this book is.
The dream house is, in reality, the nightmare house, but it's not always easy to see something for what it really is.
Gideon The Ninth by Tamsyn Muir. I am very late to this party — so late, in fact, that the second book in the planned trilogy, Harrow The Ninth, has already been released—but, I mean, better late than never, right? Gideon The Ninth isn't necessarily something I'd classify as horror, to boot — it's more fantasy — but it's dark fantasy. It's necromancer fantasy. There are lots and lots of animated skeletons in it, among other things of a dead and/or undead nature. And it is delightful, so, yes, if you have been hearing about this book nonstop since it was first published last year, there is a reason for that, and you should absolutely pick it up as soon as possible.
The Good House by Tananarive Due. The Good House is an isn't a haunted house story. It's about history — our personal histories and our familial ones. It's about whether we can or should be held accountable for the sins of our ancestors. It's about forgiveness — forgiving others, and forgiving yourself. And it's about, ultimately, second chances, and what we choose to do with them.
This one is a gut punch. It is so, so good.
The Book Of Koli by M. R. Carey. The Book Of Koli is also not really horror, per se, but it's post-apocalyptic, which usually feels horror-adjacent to me, so, hey, why not check it out?
I reviewed this one over at NetGalley, but for the curious here's what I had to say:
"In The Book of Koli, [Carey, who is perhaps best known for The Girl With All The Gifts,] brings us into another post-apocalyptic setting. This time, though, it's one brought about by climate change, war, and scarcity, rather than a virus — and in the world that's left, literally everything is trying to kill the survivors, who gather together in small villages and rely on the few remaining pieces of technology they have to defend themselves.
But what The Book of Koli is ultimately about is storytelling — how we construct ourselves and our world, and how we understand ourselves and our world, through the stories we tell ourselves and each other. … It's about the power of stories. And I can't wait to see where this particular story will go."
The second book of the Rampart Trilogy, The Trials Of Koli, was published earlier in 2020; meanwhile, the third book, The Fall Of Koli, is due out in 2021.
Life With The Afterlife: 13 Truths I Learned About Ghosts by Amy Bruni (with Julie Tremaine). Amy Bruni has been in the paranormal investigation business for a long time — so long, in fact, that it wasn't even really a business when she was starting out. After spending seven years with Ghost Hunters on Syfy (many of which I spent watching the show avidly), she and fellow investigator Adam Berry launched their own series, Kindred Spirits, first on Destination and TLC, then later the Travel Channel; additionally, she runs Strange Escapes, which specializes in arranging haunted getaways and other spooky events held at notoriously haunted locations. And now, with the help of journalist Julie Tremaine, Bruni has published a memoir about her experiences, spanning her early childhood years living in an actual haunted house all the way up through the present. It's officially out on Oct. 27, but Grand Central Publishing sent a copy my way to check out in advance, and honestly, it's delightful.
There's a little bit of everything here: Stories about individual cases and investigations Bruni has participated in or run; practical, nitty-gritty details about how she carries out her own investigations; a view of her philosophy on ghosts, spirits, and how those of us still on the mortal plane interact with them; notes about her career path; and more. For me, the book is at its most engaging when it's talking about specific cases (like Bruni, I grew up raiding the paranormal section of my local library on a regular basis for books about real-life hauntings, so it's perhaps unsurprising that I still have a soft spot for these kinds of stories as an adult), or when she's fitting her work on both Ghost Hunters and Kindred Spirits within the larger historical context of paranormal research. The structure of the whole thing is also lots of fun; framing everything via the lessons Bruni has learned over the course of both her career and her life more broadly works well as an organizing principle.
It's available for pre-order now, with its official release date set for Oct. 27.
Don't Turn Out The Lights, ed. Jonathan Maberry. When Don't Turn Out The Lights was first announced, it was positioned (by the media, at least) as a new Scary Stories To Tell In The Dark book. By the time it reached publication, the concept had changed somewhat; it's now positioned as a tribute to Alvin Schwartz's iconic trio of scary story collections — and honestly, that's perfect. The stories in Don't Turn Out The Lights are the kinds of stories you could imagine being in Schwartz's books, but still appeal to modern sensibilities.
"Copy And Paste Kill" by Barry Lyga, for example, is definitely current (and, indeed, plays off of the origins of the word "creepypasta"), but still feels like an old Scary Stories-type tale. "Light As A Feather Stiff As A Board" by Margaret Stohl taps into the contemporary fandom for ritual games, but centers the story around a ritual game that has existed for centuries. And "Hachishakusama" by Catherine Jordan is a retelling of a very modern urban legend — one that began on the internet. Don't Turn Out The Lights is exactly what I wanted it to be, and it's a delight.
Dangerous Games To Play In The Dark by Lucia Peters. Another shameless plug. Sorry. Please buy my book, or borrow it from your library, or request that your library get it so you can borrow it from them. It has more info about that centuries-old ritual game I just mentioned in Don't Turn Out The Light's entry! Also, it's fun! I promise!
Listen To Something
Podcasts? Podcasts. More recommendations here, here, here, here, here, here, and here.
Knight Light. I love podcasts that dissect horror movies and take a good, long look at what makes the tick — and although Faculty Of Horror, which I've mentioned several times before, remains my favorite for big picture academic analysis, Knight Light makes an excellent companion for this kind of work. Headed up by Prince Jackson, who steers the discussions between himself, David Celarie, and Freddy Nuti, this one gets into the nitty-gritty of each film the team tackles — beat by beat, moment by moment.
Although it's been around for just about a year now, Knight Light joined the Bloody Disgusting Podcast Network over the summer, and, folks, there are just… so many good things in store. I'm particularly fond of the fact that they choose themes each month — so, within a single month, you'll get, say, a look at horror-comedy flicks like Shaun Of The Dead and The Cabin In The Woods under the overarching theme of Die Of Laughter Month, or The Transfiguration and Candyman during Black History Of Horror Month.
The Scaredy Cats Horror Show. Another excellent horror movie analysis podcast, The Scaredy Cats Horror Show's only downside is that it's so short: The whole series is a mere five episodes long, each running about 45 minutes to an hour. That's by design; hosted by Reply All's Alex Goldman and PJ Vogt, it was begun as a limited stay-the-heck-at-home project right at the beginning of this whole mess, mostly so that Vogt — a lifelong scaredy cat — could, perhaps, finally get used to horror movies enough to watch Get Out. (He'd long wanted to see it, but wasn't sure he could handle it.) They work their way from The Exorcist to, finally, Get Out, with a host of excellent guests to help them along the way. If you like NPR-style cultural analysis, this one is worth checking out.
Fruitloops. Hosted by Wendy and Beth Williams (names which are, per the New York Times, pseudonyms), Fruitloops is in the vein of My Favorite Murder and other, conversational-style, comedic podcasts about true crime and other horrific things. A number of things sets it apart, however: For one thing, it focuses on serial killers of color (because, as the podcast's tagline goes, not all serial killers are cisgender! white! men!); and for another, Wendy, a Black Latinx millennial, and Beth, a white Gen Xer, bring a ton of smart analysis to the table specifically regarding how race and race-related issues affect everything from the public perception of the cases to how they're approached by law enforcement.
Crime Noir. Meanwhile, Crime Noir, hosted by Candice Gaines, highlights cases centered on Black people which the media has typically failed to cover accurately, or even at all — cases which haven't received nearly the amount of attention as those revolving around white people (think Natalee Holloway or Madeleine McCann). Many of the cases Gaines covers are disappearances; Gaines, who has a background in forensic science, finds these cases particularly haunting. As Gaines told Blavity in 2019, the disappearance of Relisha Rudd, who is the subject of Crime Noir's very first episode, has lingered with her for a substantial period of time. "The disappearance haunted me because her mother didn't even report her missing," Gaines said. "She was missing for 18 days before a school official reported her repeated absences."
Crime Noir is also notable for the fact that it centers not the perpetrators of the crimes it explores, but the victims. This, I think, is important; one of the struggles of true crime media—both from the creator and consumer standpoints — is that, if not approached carefully, it… well, it's doesn't exactly lionize the perpetrators, but it does tend to lend them a sort of notoriety or fame which is, to put it mildly, problematic. Centering the victims does the important work of underlining that these cases affect real people and have real consequences — that they're not just stories to be consumed for our entertainment.
Truly, Darkly, Creeply. On Truly, Darkly, Creeply, hosts Quinlan Pozner and Kerry Ipema take turns telling each other about the darkest, creepiest tales of real-life horror they can find. Full disclosure, Quinlan and I went to grad school together — but personal connection aside, the curation of stories here is great. The trouble with a lot of podcasts focusing on true crime, dark history, and the like is that they often rehash the same cases and stories over and over again. The cases on Truly, Darkly, Creeply, however, are often ones I haven't heard before — like, for example, the Jersey Shore shark attacks of 1916 and the Austin yogurt shop murders, both of which are covered in episode 23.
Radio Rental. This one sort of bridges the gap between fiction and real life — the stories of strange, unusual, inexplicable, or just plain freaky incidents recounted on it are all real, and told by the people who actually experienced them; however, the framing of the podcast is fictional: The idea is that all of these stories are coming to you played back on a selection of tapes found at a mysterious video store that seems stuck in the '80s. It's produced by Payne Lindsey and Tenderfoot TV, which you may know from true crime podcasts like Atlanta Monster and Up And Vanished. Oh, and if the voice of Radio Rental's proprietor, Terry Carnation, sounds familiar to you, that's because it's actually Rainn Wilson's.
Super Scary Haunted Home School. When writer Grady Hendrix finished up his latest novel, The Southern Book Club's Guide To Slaying Vampires, he opted to do something with all of the research on vampires he had amassed over the course of working on the book beyond just packing it all up in boxes and squirreling it away in the dark corners of his brain: He made a podcast out of it. Carefully scripted and delivered in a rapid-fire sort of style that is both informative and hilarious, that podcast is Super Scary Haunted Home School, and it is an incredibly enjoyable listen.
Admittedly, I didn't enjoy The Southern Book Club's Guide To Slaying Vampires as much as I did Hendrix's other books — but I do still think he's doing some really creative things in horror fiction, which I absolutely appreciate, and I think Super Scary Haunted Home School is a terrific way to bring to light some of the more obscure things he discovered during the extremely deep research process. Also, season one focuses on vampires because, well, that's what Hendrix just finished writing about; however, there might be more — and different — spooky subjects in store for the future.
The Folklore Podcast. Created and hosted by folklorist Mark Norman, The Folklore Podcast dives deeply into topics as varied as redheads in folklore to Gef the Talking Mongoose. Sometimes, episodes feature special guests, like Edward Parnell, author of Ghostland: In Search Of A Haunted Country, and Morgan Daimler of A New Dictionary Of Fairies; other times, it's just Norman, walking us through, for instance, customs associated with Valentine's Day. The Folklore Podcast is a little more academic in its approach than many podcasts tend to be — but don't let that scare you off: "Academic" doesn't mean "inaccessible." It's always a delight, particularly for those who are as interested in stories and the art of storytelling as they are in the subjects themselves.
Nightlight. Tonia Ransom launched Nightlight (not to be confused with Knight Light, above) in 2018, and it's since become one of the most important horror fiction podcasts out there right now. Featuring horror stories written by Black authors and performed by Black actors, it's one of the most chilling listens on the web. There are also author interviews from time to time, typically paired with the stories themselves. If you're into Knifepoint Horror or The NoSleep Podcast, this one will almost certainly be your cup of tea; don't sleep on it. Seriously. It is so good. Not for nothing was it nominated for the 2020 Ignyte Award for Best Fiction Podcast.
Video Palace. Lastly, if you're looking for a longform fiction podcast to get lost in, try Video Palace from horror behemoth Shudder. Told in the fictional investigative style that became so popular after the real-life journalism of Serial took on the podcasting world, it involves urban legends, winding mysteries, and some exceedingly odd video tapes — that is, it's a recipe for spookiness that will undoubtedly scratch a particular kind of itch for a particular kind of listener.
There's a lot about Video Palace that reminds me of The Black Tapes Podcast — and not just because they both involve mysterious video tapes. (The nature of the tapes is very different between the two podcasts, for what it's worth.) The biggest similarity for me had to do with the way odd sounds come into play; the layering of the audio tracks of each of Video Palace's white tapes in order to reveal something new had more than a little in common with the role the unsound had in The Black Tapes. Even if bits of Video Palace felt a tad derivative, though, the story was still engagingly told and lots of fun to listen to. It's unclear right now whether there will be a second season, but we can always hope.
Watch Something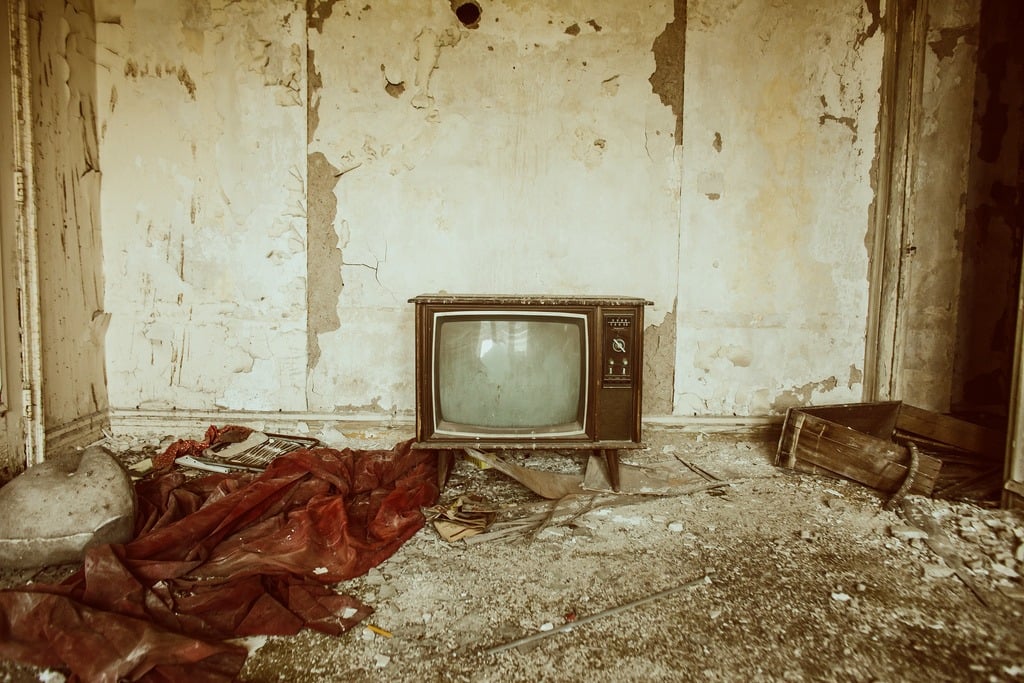 Between all the streaming services operating these days, there's no shortage of horror content available. Here are a few I've enjoyed recently, although they're by no means the only things out there to choose from.
Gonjiam: Haunted Asylum. Folks, I watched the 2018 Korean flick Gonjiam: Haunted Asylum on a whim, and let me tell you, I was blown away by it. This might be my favorite fresh take on found footage so far; it centers around a paranormal web series team as they investigate one of the most infamous abandoned, possibly haunted places in South Korea: The former Gonjiam psychiatric facility in Gwangju-si, just outside of Seoul (which, by the way, was a real place, although it was demolished in 2018). Beyond simply the scares being simple yet super effective (some things, you can't unsee ), the whole thing hangs together incredibly well, and, I mean… I just can't speak highly enough of this one. It's much more than your average found footage flick, and much more than your average haunted hospital flick, too. (Available on: Amazon Prime.)
Host. Shot over Zoom earlier this year, Host quickly became a full-blown phenomenon — and it's not hard to see why. It took something that had, by that point, become familiar — the weekly Zoom hangout with friends — and made it absolutely terrifying, turning all of the features of these kinds of virtual get-togethers on their heads for the most nefarious of purposes. Lesson learned: Do not attempt to have a séance as a fun Zoom activity with your pals. (Available on: Shudder.)
I'm Thinking Of Ending Things. I read the novel on which this movie is based around the time it was first published (2016-ish), so when I heard that a film adaption was in the works, I was… intrigued. The book is far from straightforward — and so, it turns out, is the film. (Then again, given that it was written and directed by Charlie Kaufman of Being John Malkovich, Eternal Sunshine Of The Spotless Mind, and Synecdoche, New York, that's unsurprising.) The general gist of it is that, when a young woman makes a journey with her boyfriend of a few months to meet his parents, things go… weird; however, the less go into this one knowing, the better. Know, too, though, that neither the book nor the film hand you the answers to what exactly is going on. I happen to love stories like that, so I was one hundred percent Here For It, as they say; if that kind of story frustrates you, though, you might want to skip it. (Available on: Netflix.)
Spiral. Not to be confused with the upcoming entry into the Saw franchise of the same name, Spiral, directed by Kurtis David Harder and starring Jeffrey Bowyer-Chapman and Ari Cohen, follows a family as they move into a suburban neighborhood that turns out to have more issues than just rampant bigotry (and the bigotry is a huge issue already, so, y'know, that's really saying something). It's been described as an LGBTQ Get Out, and although it's received mixed reviews — some have found it super effective, while others have found it to be almost, but not quite, successful — it's worth a viewing regardless. (Available on: Shudder.)
Starfish. Starfish starts with a return to a hometown and a funeral for a once-close, now-estranged best friend, but eventually becomes not just an exploration of grief and isolation, but also a story about a possible alien invasion and the importance of a mix tape that will, according to the note left on it, "SAVE THE WORLD." Like I'm Thinking Of Ending Things, this quiet piece of sci-fi/horror doesn't give you all the answers, but the journey is, in some ways, more important. As Jason Bailey put at the New York Times in 2019, "Starfish is a snug fit into the niche occupied by films like Primer and Timecrimes: low-budget, egg-headed science-fiction, crafted by filmmakers who are keenly aware that while special effects require a small fortune, compelling ideas don't cost a dime." (Available on: Shudder, Hulu.)
1BR. Finding an affordable apartment in southern California is tricky. The one-bedroom place Sarah, a costumer designer who has recently relocated to Los Angeles following a falling-out with her father, seems perfect… until it isn't. Or is it? Or… well, it's not what it seems, at any rate. Because I went into this one knowing very little about it, the movie itself also ended up being not what it seemed, but that's not necessarily a bad thing. If you liked The Invitation, you might dig this one, too. Just… stick with it to see what I mean. Warning: There are some flashing, strobe-like lights in this one, so if you're photosensitive or experience seizures, you may want to skip it. (Available on: Netflix.)
Lovecraft Country. The television adaptation of Lovecraft Country has done many things incredibly well, although it has also done some things not so well (as Dani Bethea of Pop Culture Connections put it, "Lovecraft Country was great, until it wasn't"). It is, however, undeniably important, perhaps for both of those reasons. In direct dialogue with the bigotry rife throughout H.P. Lovecraft's work, and with the horrors this country has visited on Black bodies, minds, and psyches throughout its entire history, there's a lot here to unpack, all wrapped up in a pulp-like package complete with a blood-drenched bow. (Available on: HBO/HBO Max.)
Forgotten. I picked up this one after it was recommended for folks who dug Parasite (side note: Parasite, which is available to stream on Hulu now, won Best Picture at the Oscars this year, despite the fact that it now feels like it won Best Picture at the Oscars A MILLION YEARS AGO), and I do not regret it in the slightest. It's a mystery that's thrilling to watch unravel — largely because where it ends up is not where it looks like it's going to. Long story short, if your sibling is mysteriously kidnapped and seems like an entirely different person when they return, there's… probably a reason for that — just not the one you probably think it is. (Available on: Netflix.)
The Haunting Of Bly Manor. In 2018, Mike Flanagan gave us a unique, horrifying, and heart-rending reimaging of Shirley Jackson's The Haunting Of Hill House. In 2020, he's given us a similarly unique, horrifying, and heart-rending reimagining of Henry James' The Turn Of The Screw. I haven't worked my way through all of this one yet — I'm savoring it, rather than marathoning it — but I loved the way Hill House took the key elements from the original source material, shook them up, and made something new out of them, and I can't wait to see if Bly Manor has the same kind of approach.
Flanagan, by the way, I think is actually at his best when he's riffing off of existing source material; I do enjoy his original stuff (Absentia is shudderingly terrific), but the magic he works when remixing existing stories is just astonishing. His version of Doctor Sleep is one of the rare instances where the film adaptation is substantially better than the source material. (Available on: Netflix.)
Shirley. Speaking of Shirley Jackson, an incredibly unique biopic about her was released this year starring Elisabeth Moss and Michael Stuhlbarg, and it's great. I love Shirley Jackson. I think she'd approve of this take. (Available on: Hulu.)
Vampires vs. The Bronx. Do you love Fright Night? How about The Lost Boys? What about Attack The Block? If any of those float your proverbial boat — or, even better, if all of them do — you'll absolutely want to check out Vampires vs. The Bronx. It is so delightful, and also has a lot of important stuff to say, too. (Available on: Netflix.)
Revisit some East Asian classics. I first getting into East Asian horror long enough ago that, at the time, it was actually quite difficult to get a hold of many of the titles now identified as some of the most formidable pieces to come out during this era. (Streaming didn't really exist; heck, even Netflix was still just a startup then.) In recent years, though, I've finally been able to rewatch a few favorites and catch up on some of the titles I hadn't been able to find way back then, though, so in the event that you, too, adore the kinds of ghosts and hauntings that fill these films, why not take a moment to experience them either again or for the first time, too? Some options:
Do Something
Looking for something a little more active than just consuming media? Try these:
Virtually tour some spooky locations around the world. Here's a bunch you can find on Google Maps. Or, virtually visit the Paris Catacombs. Or, virtually visit the Winchester Mystery House. Or, check out this medieval murder map of London. Or, visit this Google Arts and Culture feature on the most haunted places in the world.
Virtually tour some spooky haunted attractions from years gone by. It's not quite the same as actually going to a haunt, but it's still lots of fun. (I, uh, may or may not spend a huge amount of time every October doing this.) Some ideas on how to do it:
Read up on the history of haunted attractions, including where you can find the very first one ever invented.
The Travel Channel's October programming used to feature a lot of looks at haunted attractions all over the country; even if it's not broadcast these days, you can still find it if you know where to look. (Here's where to look.)
Or, check out some walk-throughs of everything from theme park haunts to hayrides in the woods on YouTube. Sharp Productions is great for southern California haunts, particularly Knott's Scary Farm, Universal Studios Hollywood's Halloween Horror Nights, and the Queen Mary's Dark Harbor. You can also check out Expedition Theme Park's super-duper deep dives into the history of Halloween Horror Nights at Universal Studios Orlando. Or, try Defunctland's look at the scariest Disney attraction most Western tourists never got the chance to experience. That's all just to get you started, though; there's tons of walk-throughs of haunted attractions on YouTube. Have fun exploring the deepest, darkest corners of the internet in search of these spooky experiences.
Virtually tour some haunted virtual islands. Are you still playing Animal Crossing: New Horizons? I sure am. It is one of the few things that keeps me from totally losing it most days. My own island isn't particularly elaborate as far as things go, but that's okay; it makes me happy. Also, lots of other people have already done a terrific job creating complete, spooky islands with fully-fleshed out lore and backstories. Here are a few you can visit via the Dream Suite (Dream Addresses can be found at each link):
Take a walk down memory lane.Listen to some weird '80s horror hotline phone messages. Experience (or re-experience) the spookiest Windows 98 screensaver ever. Take a look at the uniquely terrifying Halloween costumes of generations gone by. Recall McDonald's infamous Boo Buckets. Watch some amazing Halloween commercials and advertisements from the '70s, '80s, and '90s.
Get spookily crafty. Or just admire other people who are spookily crafty and their spooky, craft work. If you're crafty yourself, try putting together L. Delaney's Grimm Gables, nab a spooky cross-stitch pattern from Witchy Stitcher, or get yourself a horror-rific crochet pattern from After Dark Crochet. If you just like to admire other peoples' craftiness, watch Christine McConnell at work on Netflix or YouTube, check out Kaci the Homicidal Homemaker on YouTube (and maybe try one of her DIY recipes or guides if you're feeling brave), adopt a spooky little crochet doll from Tales From The Stitch, or request to join the Horror Homemakers Facebook group and oooh and aaaah over its members' amazing creations.
Call some weird phone numbers. My own personal favorites are here. Also, Shudder's Halloween Horror Hotline is back for 2020. Also, Creepy Co. made their own, modern, and, crucially, free version of an '80s horror hotline. Also, you can always read about a ton more here, even if the numbers aren't in operation anymore — or never were to begin with.
Solve a mystery. As I've recommended a few times in the past, you can do this by mail, if you like getting boxes full of spooky surprises delivered to your door. You might also pick yourself up a mystery jigsaw puzzle — a jigsaw puzzle that comes with a story, and which the finished puzzle will help you solve. Or, pick up a copy of Murder Most Puzzling by Stephanie von Reiswitz and do a little armchair sleuthing. Or, get started on an armchair treasure hunt — which might have some real-world prizes for those who solve them.
Go ghost hunting in your own home. There's an app for that. I've used it myself. And that's not the only app for that, either; look around and see what appeals to you. Or, you could try a certain ritual; it might help you figure out whether your home is haunted, as long as you've moved in fairly recently. Or, see what Died In House has to say about your home.
H'okay, at about 7,700 words, all that should at least give you somewhere to start if you're still not sure what to do on Halloween this year. Have fun, stay safe, and most of all, stay spooky!
***
Follow The Ghost In My Machine on Twitter @GhostMachine13 and on Facebook @TheGhostInMyMachine. And don't forget to check out Dangerous Games To Play In The Dark, available now from Chronicle Books!
[Photos via StockSnap, andreas160578, Sanaya2017, Skitterphoto, Pexels, Hans/Pixabay]