Previously: The Best Creepy Podcasts On The Internet, January 2017.
It's been over a year since I last compiled a list of what I consider some of the best creepy podcasts on the internet, so let's get on that, shall we? I've done a lot of listening in the past… what is it, 13 months? 14? It's been a while, is what I'm saying — and now that it's the end of February, 2018, I've finally got enough under my belt to make some recommendations. (See previous installments of this series here and here.)
I've organized things a bit differently this time; instead of filing them under two categories — Things I've Listened To and Things I'm Planning To Listen To In The Near Future — I've divided them up by genre. Under Film History And Criticism, you'll find podcasts about the making of, history of, and analysis of horror films; under Single-Subject Deep Dives, you'll find podcasts that are sort of in the This American Life vein (and, coincidentally, both of the podcasts I've included here are at least tangentially related to video games, although there's a lot more going on there, too); under Weird History, Urban Legends, And Other Assorted Oddities, you'll find podcasts that… well, if Lore were its own genre, that's kind of what's going on here; and under True Crime, you'll find… actually, that one is pretty self-explanatory.
You'll also notice that this time, there isn't really much in the way of Black Tapes-style fictional podcasts. That's mostly by accident — it seems that recently, I've been more interested in fact- and theory-based podcasts. Go figure. (The Black Tapes finally concluded, by the way; I'm not totally sure how I feel about the ending, but it's now finito. If you've been holding off on listening to it until there was an end in sight, now would be the time to queue it up.) I have, however, included one small section at the end with two fictional podcasts I've been meaning to listen to, but haven't yet.
[Like what you read? Check out Dangerous Games To Play In The Dark, available from Chronicle Books now!]
Got any to add? Drop 'em in the comments. I'm sure I'm not the only one who'd be interested to hear what everyone else out there is listening to!
Film History And Criticism:
I've been on the search for the perfect podcast about horror films for ages now — but once I found The Faculty Of Horror, I thought, "YES. THIS IS IT." Written and hosted by sociologist and Rue Morgue executive editor Andrea Subissati and journalist and academic Alexandra West, this monthly podcast takes really, really deep dives into moves from every subgenre of horror you can think of. Sometimes they zero in on one particular film, while other times, they take pairs of films and compare and contrast them; no matter how they're approaching the material, though, the analysis is always sharp and smart, and frequently presented with a healthy sense of humor.
One of the things I like the most about The Faculty Of Horror is that it's conversational, but also clearly scripted — which, to be clear, I consider a strength. I'm not fond of podcasts that consist of its hosts basically shooting the shat; I typically find them loose and ill defined, which just doesn't do it for me. Subissati and West, however, do talk both to and with each other, as well as to and with their listeners — but they're not just following a rough outline and saying whatever pops into their heads. This means that not only is their analysis strong and well-constructed, but also that their points don't get derailed or lost in the conversation.
By combining close readings of the films themselves with careful examination of what into making them and the cultural and historical moments in which they exist, Subissati and West have really created something special here — I highly, highly recommend this one.
I've already written at length about Inside The Exorcist, but it bears repeating: Both of Mark Ramsey's podcasts are phenomenal listening. Presented by Wondery, they each consist of a thorough examination of the history and making of a classic of horror cinema — the 1960 release Psycho, directed by Alfred Hitchcock, and the 1973 film The Exorcist, directed by William Friedkin. Ramsey's podcasts are some of the only I've found that present the history not as something that's already happened, but as something that is still happening; as I wrote back in October, it's the immediacy of the storytelling that really sets these two apart.
Personally, I preferred Inside Psycho over Inside The Exorcist; however, that's largely because I prefer Psycho over The Exorcist, so whichever podcast strikes the loudest cord with you will likely just come down to your own personal preferences. That said, though, the first episode of Inside Psycho will be hard to top, regardless; it focuses on serial killer Ed Gein, who, although famously the inspiration for Leatherface in The Texas Chain Saw Massacre, was the source material for more than one fictional monster — including Norman Bates. But, well… let's just say that when you present Ed Gein's house as the most gruesome of museums, placing listeners in the shoes of tourists taking in the sights… it's something that stays with you.
Single-Subject, Investigative Deep Dives
On June 26, 2004, an RPG Maker game dropped quietly on the Japanese online forum 2chan. It featured a young woman, Madotsuki, who seemed to be a hikikomori; she never left her apartment, but in her dreams, she traveled all over the place. The gameplay consisted of navigating Madotsuki through her dreams. It wasn't exactly a horror game — although it could certainly be unsettling, upsetting, or even frightening at times, as dreams can sometimes be — but it was frequently brought up as a "weird" or "creepy" game, the kind of thing you play when you're looking for something unusual. The name of the game, as simple as it was, spoke volumes about what it really was: It was called Yume Nikki, or Dream Diary.
The game gained a cult following in Japan, and when a fan translation hit the English-speaking internet several years after its initial release, that following only grew. But no matter how popular the game became, so many mysteries continued to cling to it — not just with regards to its content, but also concerning its creator, Kikiyama, about whom virtually nothing was known.
That's what the podcast Dream Diary tackles: The many mysteries of Yume Nikki. Created by Lewis Denby, who has worked in the gaming industry for around a decade — first as a journalist, then as a producer, and now in PR — it dives deep into the game's cultural impact, talking to fans, games journalists, indie developers who count Yume Nikki among their inspirations, and more… and it's fascinating. What's more, the podcast is especially interesting to be listening to right now due to the fact that, as Denby was researching, reporting, writing, and recording the early episodes, Yume Nikki — and, possibly, Kikiyama — reemerged from the depths of the internet after years of silence: The original game is now available on Steam, and a 3D reboot was just released.
Like Inside The Exorcist, I've already covered The Polybius Conspiracy in depth; I'm throwing it into the mix again, though, because it was really, really interesting listening. Part examination of the old Polybius urban legend and part audio drama, it blurs the lines between fact and fiction in some thrilling ways — and it's completely addicting. It's the kind of podcast that you'll just want to keep powering through, telling yourself, "Okay, one more episode, then I'll stop for now… Okay, just one more episode, really… Okay, last one, for real this time…" Somehow, though, you'll never quite manage to pull yourself away from it until the whole thing is done.
Weird History, Urban Legends, And Other Assorted Oddities
To be honest, Haunted Places doesn't really break any new ground; it's not innovative in form or content, and there's little that's unexpected in it. It is, however, very, very good at what it does, and for that reason alone, it's worth a listen. Presented by Cutler Media and Parcast and hosted by Greg Polcyn — who also hosts the Parcast shows Serial Killers and Cults — Haunted Places tales its listeners to, well, haunted places. They can be anywhere in the world, and they can any have any sort of history behind them; what they all have in common, though, is that they have… stories attached to them. Strange tales. Odd occurrences. Urban legends. Things that… sometimes just can't be explained by rationality or logic.
The stories are all eerie and well told; armchair travelers, this one's for you.
Like Haunted Places, The Strange And Unusual Podcast is familiar in its form and content, but still quite effective for all its familiarity. Host Alyson Horrocks examines everything from creepy historical events to common themes in urban legends and folklore; the podcast is, true to its namesake, about all things strange and unusual. The first episode gets things off on the right foot by taking its inspiration from the source of its title: It's about the power of names — whether that name is Rumpelstiltskin, Bloody Mary, or Beetlejuice.
If you're a fan of Lore, and you're looking for other similar shows to queue up, you might think about giving The Strange And Unusual Podcast a try.
It's true that Thinking Sideways takes the loosely structured, shoot-the-shat format that I already noted I'm not usually fond of; however, the subjects the podcast covers are so interesting and so well-chosen that I'm willing to overlook my usual format preferences. Weird history, unusual or unexplained internet phenomenon, unsolved mysteries, and true crime are all on the table here — and since Thinking Sideways is now in its sixth year, there's a huge back catalog of episodes to go through. Should keep you busy for a while!
(Full disclosure: Thinking Sideways linked to my piece on the Markovian Parallax Denigrate as a source for their episode about the phenomenon in January of 2017. I appreciated the traffic — and, indeed, that's actually how I found out about the podcast — but Thinking Sideways' inclusion here isn't the result of, like, a business relationship or anything. I just dig the kinds of things it covers, and I think it's worth checking out.)
True Crime
What makes the mystery of the so-called "Boston Strangler" murders so fascinating is the fact that we… sort of know who did it? But also, we sort of don't. It's complicated, is what I'm saying: Yes, Albert DeSalvo confessed to the crimes; however, he later recanted them — and honestly, we're still not sure if we should be talking about the Boston Strangler, or the Boston Stranglers." Plural.
While I suspect that — like the Jack the Ripper murders and the Servant Girl Annihilator killings — we'll never really get to the bottom of it, there's still merit in going over the evidence, the facts, and what we do and don't know even today, more than 50 years after the events occurred. That's what Stranglers does. Co-produced by Stitcher and Northern Light Productions and presented by journalist Portland Helmich, it digs into the murders of 13 women both young and old that shocked Boston from 1962 to 1964 over the course of 12 episodes.
Worth noting: The tone of Stranglers feels a little more formal than is typical for this kind of podcast. With the standard having been set by Serial and This American Life, most investigative podcasts (like, for example, Dream Diary and The Polybius Conspiracy) do their due diligence, but also tend to take more of a conversational tack; Stranglers, however, is more like listening to a radio version of a cable network true crime show. But the reporting is good, and the history is captivating; all in all, it's very well done.
When In The Dark began production, its creators knew it was going to take a long, hard look at the disappearance of Jacob Wetterling, an 11-year-old boy who was abducted on his way home from a convenience and movie store in his hometown of St. Joseph, Minn. on Oct. 22, 1989. What they didn't know was that, as they prepared to release the first episode, the previously unsolved mystery would come to a close: On Sept. 1, 2016, Wetterling's remains were found, and on Sept. 6, 53-year-old Danny Heinrich admitted to abducting, assaulting, and killing the boy nearly 27 years earlier. Heinrich was sentenced to 20 years in federal prison.
And so, In The Dark became about something greater: About the failings of the law enforcement and justice systems, about what went wrong, and about why it took 27 years to solve a case where the perpetrator was right under their noses the entire time. It became about the how the case fueled fear nationwide over "stranger danger," and about the lasting effects of Wetterling's disappearance going unsolved for so long.
The podcast ultimately won a Peabody Award — one of the highest media honors possible to earn.
The story and the podcast are deeply upsetting, but they're also important. Talking about these things matters. We don't know what season two is going to focus on yet, but it, like its predecessor, will be geared towards bringing something out of the darkness and into the light. Stay tuned for more.
In 2017, Up and Vanished, the first podcast from Tenderfoot (a team made up of Payne Lindsey and Donald Albright), actually helped solve a case: Tara Grinstead had been missing for 12 years, and thanks to Up and Vanished, two arrests have now been made for her murder. In their second effort, Atlanta Monster, Tenderfoot tackles the Atlanta Child Murders — a series of at least 28 murders of children, teens, and adults that took place in the Atlanta area from 1979 to 1981. An arrest was actually made for some of these crimes; Wayne Williams was convicted of the murders of Nathaniel Carter and Jimmy Ray Payne and sentenced to two consecutive life terms. Police have since stated they believe Williams to have committed at least 23 of the Atlanta Child Murders, although Williams maintains his innocence.
Up and Vanished is a tough act to follow, but if taken on its own merits, Atlanta Monster stands on its own two feet quite sturdily. As Nicholas Quah observes over at Vulture, the podcast is "at its most interesting when it's explicitly a show about race in the city of Atlanta" and "when it's operating as a document of people remembering the past." Lindsey only interjects when it's necessary to bridge a few gaps in the narrative; otherwise, the story is told exclusively through interviews, news clips from the era, etc. This matters. A lot.
Like In The Dark, the story of the Atlanta Child Murders and Atlanta Monster are both deeply upsetting and extremely important. Brace yourself, and listen.
Dirty John went briefly viral back in October of 2017, both for the value of its journalism and the bonkersness of its story. As part of a multimedia project by Wondery and the Los Angeles Times, journalist Christopher Goffard — who had previously made waves for his in-depth report on Kelli Peters and Kent and Jill Easter in 2016 — tracked the story of Debra Newell, a 59-year-old businesswoman and four-time divorcée, and the cycle of abuse she was caught up in for nearly two years at the hands of con man John Meehan. It's a nail-biter of a story, with a conclusion that is well and truly explosive.
This is an observation I've made elsewhere before, but I think it's worth bringing up again: We can't just consume true crime media as entertainment — but we do need it. It can help us learn to identify red flags and danger signals that will better equip us to deal with these sorts of situations, should we find ourselves in them in our own lives; and it can teach us compassion. The subjects of these stories, after all, are real people — people who have suffered, and who continue to suffer, and who deserve our consideration and kindness, not our blame or our ire.
Dirty John is about a lot of things, but what it's ultimately about is how abusive relationships work: About how abusers trap their targets, and about how hard it can be for those to leave. (It's never as simple as "just leaving.")
It's about how the real monsters are usually sitting right next to us.
On My "To Listen" List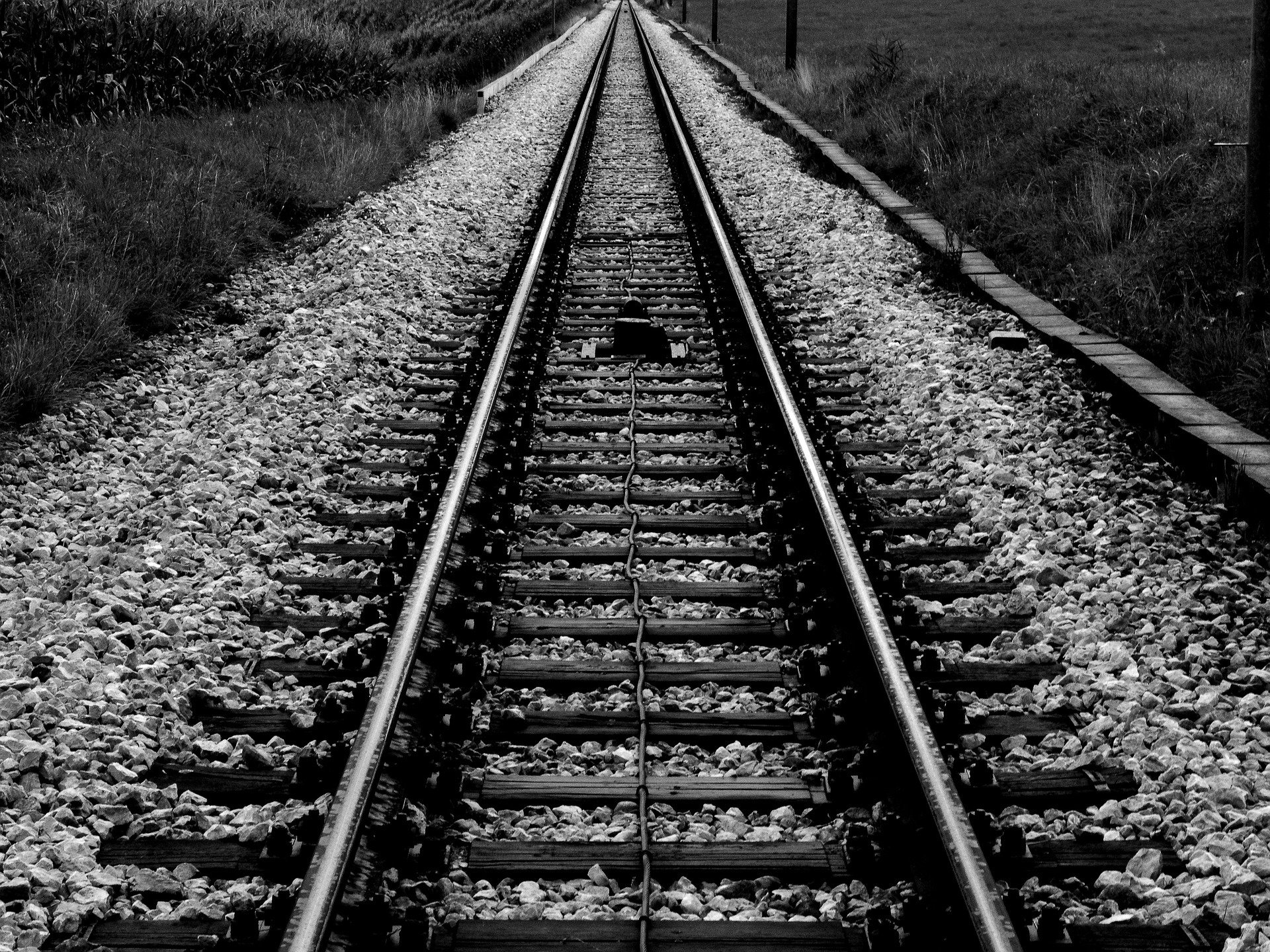 I don't know much about The Walk yet, but it sounds fascinating; apparently it seeks to position the listener as the protagonist. From Panoply's description:
"The Walk begins in Inverness station, Scotland. Through a case of mistaken identity, you, 'the walker,' are given a vital package that must be couriered to Edinburgh. But as you're about to board the train, terrorists blow it up and set off an electromagnetic pulse! None of the cars or trains are working — you'll have to walk — but now the terrorists are on your trail because they want the device you're carrying, and the police are after you as a suspect in the bombing. To survive, you'll have to join up with other escapees from the city — but how many of them can you trust, and are they really who they say they are?"
I've been meaning to listen to this one, which comes the folks behind Welcome To Night Vale and Alice Isn't Dead, for ages. I haven't quite gotten around to it yet (so many podcasts, so little time!), but the premise is promising: It takes the form of a series of guided tapes, but over time, it becomes clear that the situation is… not what you think it is. Season one is kind of like guided meditation, while season two is a museum audio tour.
Oh, And Hey:
I've been on the lookout for a podcast about horror gaming — an entire series, ideally, not just single episodes of more general gaming podcasts. Think The Faculty Of Horror, but for horror video games. Got some suggestions? I'd love to hear 'em!
***
Follow The Ghost In My Machine on Twitter @GhostMachine13 and on Facebook @TheGhostInMyMachine. And don't forget to check out Dangerous Games To Play In The Dark, available now from Chronicle Books!
[Photos via PublicDomainPictures, StockSnap (1, 2), skeeze, jarmoluk, 12019, Nietjuh, tookapic, Pexels/Pixabay; JJ Thompson, Timothy Eberly, Claus Gruntaudl/Unsplash; Giphy]