Bittersweet news today: The remains of Jacob Wetterling, a Minnesota boy who has been missing since 1989, have been identified, drawing an almost 27-year-old mystery to a close. According to the Minneapolis Star-Tribune, the remains were found on Sept. 1, 2016 on a farm in Paynesville, Minn., which is located about 30 miles away from Jacob's hometown of St. Joseph; the Stearns County Sheriff's Office confirmed on Saturday that according to dental records, the remains belong to Jacob. Further DNA testing will be carried out by the Minnesota Bureau of Criminal Apprehension in the coming weeks.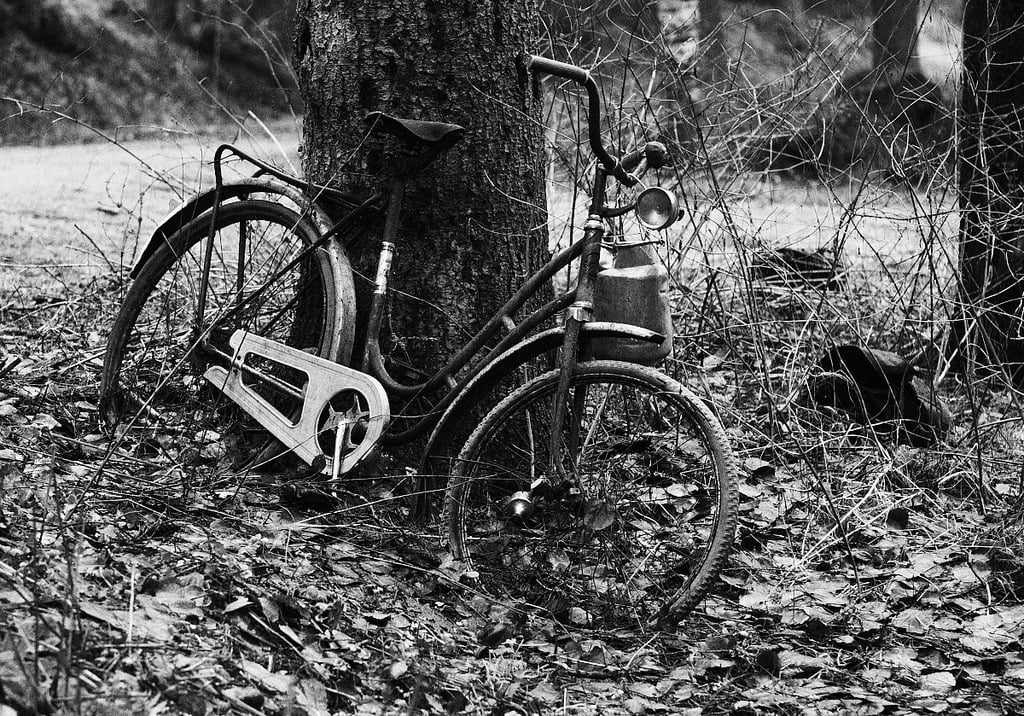 On Oct. 22, 1989, Jacob, then 11 years old, and his brother Trevor, 10, and friend Aaron, 11, rode their bikes to a convenience store in their hometown of St. Joseph, Minn., to rent a video. On their way home, a masked gunman allegedly jumped the boys, telling them to drop their bikes and lie face down on the ground. The man asked the boys their ages, after which he told 10-year-old Trevor to run away, allegedly threatening to shoot him if he looked back. The man then looked each of the remaining boys, who were both 11, in the face. He released Aaron, allegedly telling him, too, to run away and not look back under threat of being shot. Trevor and Aaron did as they were told — and when they finally did look back, they said the man and Jacob were gone.
The time was approximately 9pm. It was also the last time Jacob Wetterling was ever seen.
Several persons of interest have emerged in the case over the years, although no suspects have ever been arrested or charged with the crime. This latest break reportedly comes from the cooperation of one such person of interest.
In October of 2015 — just about a year ago — Daniel James Heinrich, who had previously been questioned and had a DNA sample taken in 1990, was arrested on alleged child pornography charges. (According to U.S. attorney for Minnesota Andrew M. Luger, Heinrich "has denied any involvement in the disappearance of Jacob Wetterling and is not charged at this time with any crime related to that disappearance.") The arrest came as a result of Heinrich's DNA matching a separate case dating back to January of 1989, in which a 12-year-old was allegedly abducted in Cold Spring, Minn. The statute of limitations had run out on the Cold Spring case; however, investigators obtained a search warrant, which lead to the alleged discovery of child pornography in Heinrich's house. Heinrich was subsequently arrested on Oct. 28, 2015. (In February of 2016, Heinrich pled not guilty to 25 counts of child pornography; his trial is expected to begin on Oct. 11, 2016.)
According to the Star-Tribune, an unnamed "source with direct knowledge of the investigation" told the paper that Heinrich had allegedly provided information that led authorities to discover the remains now believed to be Jacob Wetterling's. The Star-Tribune also noted that Heinrich's attorney did not return requests for comment.
Jacob's mother, Patty Wetterling, has become an advocate for children's safety in the decades since her son's disappearance. She was instrumental in the passage of the Jacob Wetterling Crimes Against Children and Sexually Violent Offender Registration Act, which originally enacted as part of the Federal Violent Crime Control and Law Enforcement Act of 1994; the Wetterling Act has since been amended several times, including in 1996 with the passage of Megan's Law and in 1998 with the addition of Section 115 of the General Provisions of Title I of the Departments of Commerce, Justice and State, the Judiciary, and Related Agencies Appropriations Act (CJSA).
The Wetterling family has not commented at length about the development in Jacob's case; however, on Sept. 3, Patty tweeted, "Our family is drawing strength from all your love & support. We're struggling with words at this time. Thank you for your hope." She also directed followers to a statement issued by the Jacob Wetterling Resource Center, which seeks to "end all forms of child abuse, neglect, and exploitation through training, education, advocacy, prevention, and awareness, providing care and treatment for children families, and adult survivors." Reads the statement:
"Our hearts are heavy, but we are being held up by all of the people who have been a part of making Jacob's Hope a light that will never be extinguished. It shines on in a different way. We are, and we will continue to be, Jacob's Hope.
"Jacob, you are loved."
The Sheriff's Office said according to the Star-Tribune that they are "reviewing and evaluating new evidence"; it is expected that more details will be furnished in the coming days.
Update, 9/7: As part of a plea agreement, which was made by prosecutors and agreed to by the Wetterling family, Heinrich admitted at a court hearing on Tuesday that he kidnapped, sexually assaulted, and killed Jacob Wetterling in 1989. He also plead guilty to one count of the 25 federal child pornography charges he faced. In accordance with the plea deal, the remaining child pornography charges were dropped; Heinrich faces a maximum sentence of 20 years, after which Stearns County Attorney Janelle Kendall noted that he may be committed to Minnesota's sex offender civil program. In return for leading authorities to Jacob Wetterling's remains, he will not be charged with Wetterling's murder. Heinrich's sentencing is set for Nov. 21.
***
Follow The Ghost In My Machine on Twitter @GhostMachine13 and on Facebook @TheGhostInMyMachine. And don't forget to check out Dangerous Games To Play In The Dark, available now from Chronicle Books!
[Photo via Rollofunk/Flickr]