Previously: What To Do On Halloween, 2018 Edition.
Halloween is fast approaching, so you know what that means, right? Yep: It's time for the 2019 edition of our big What To Do On Halloween post here at TGIMMM. It's nearly 4,500 long this year, so hopefully there are at least one or two suggestions here that will appeal to you—whether you're a stay-at-home kind of Halloween spook or a go-on-an-adventure one.
[Like what you read? Check out Dangerous Games To Play In The Dark, available now!]
You'll notice that this year's post is going live sooner than it traditionally has. That's because last year, I got a few comments from folks who wished I'd posted it earlier in the season — so I'm giving about a week and a half of lead time this year. If you like to do your celebrating the weekend before the big day, there's still plenty of time to put some of these suggestions into action between now and then; if you do your celebrating on Oct. 31 itself every year, you've got even more time to plan for that; and if you like to keep the celebration going through the following weekend, well, this should buy you another couple of days.
As has become tradition here over the past few Halloweens, the list is divided into five sections: Play Something, Read Something, Listen To Something, Watch Something, and Do Something. Ready? Then let's begin!
Play Something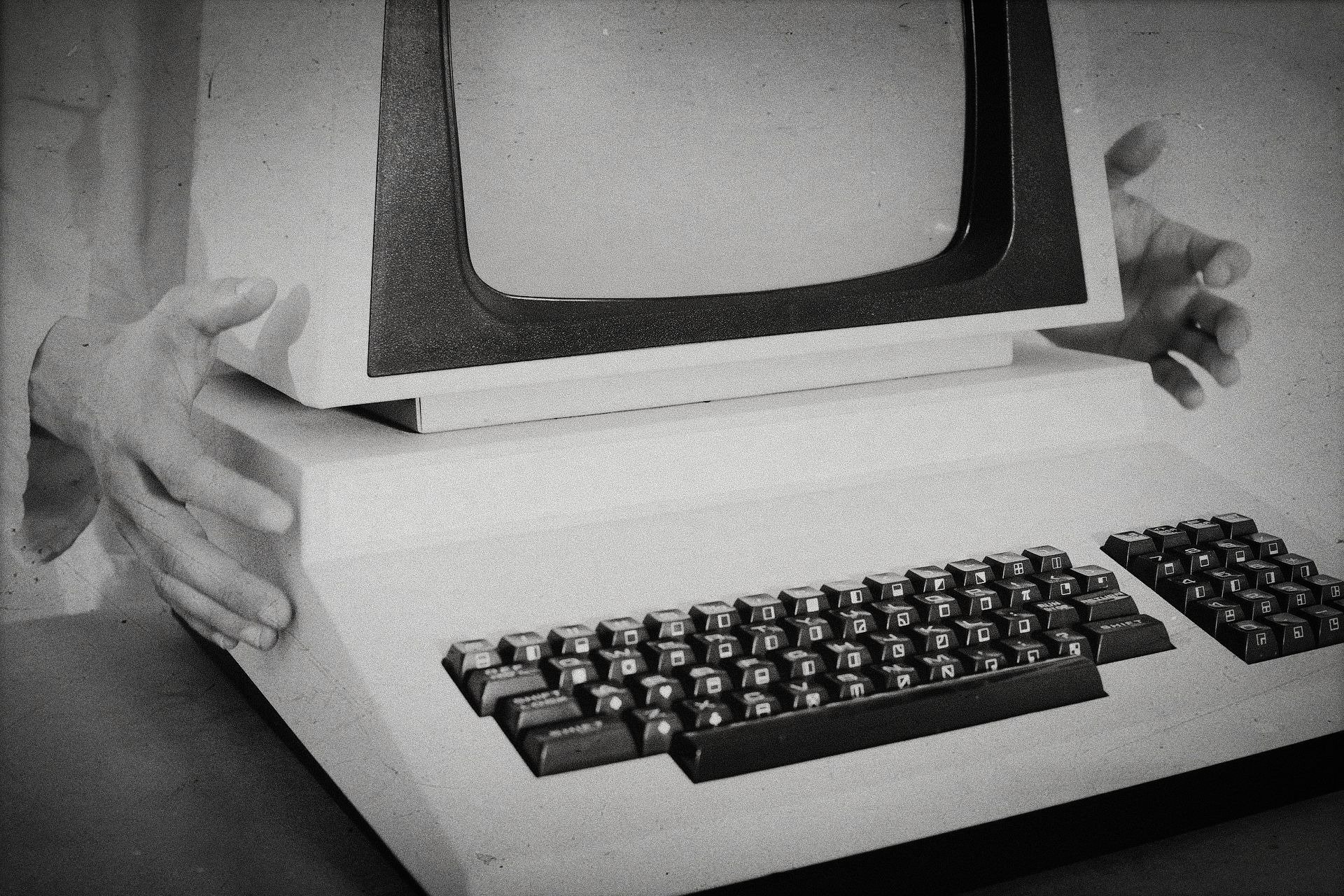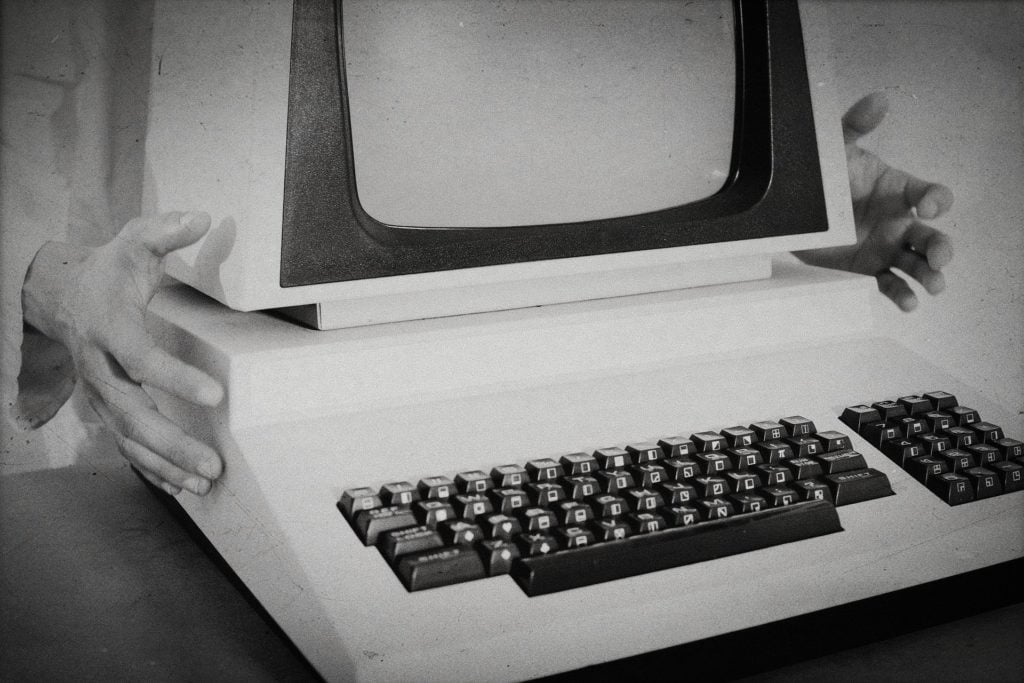 As always, let's start with video games. Previous suggestions can be found here, here, and here; you can also head here for retro-style games that look like they're much older than they are, here for indie horror games that play a bit more unconventionally than mainstream releases, here for cheap and/or free options, and here for RPG Maker horror games.
Additionally, you might think about checking out the below titles while you're at it:
The Resident Evil 2 remake. Resident Evil 2 was a landmark title when it was originally released in 1998 — and it seems that the remake, which arrived earlier this year, takes everything that was great about the original game and makes it even better. I'll admit that shoot-y survival horror has never quite been my cup of tea in terms of gameplay, largely because they can very easily become more action-oriented, with the horror taking a backseat. There's nothing wrong with a good action game, of course, but personally, action isn't usually what I'm looking for in a horror game. I prefer atmosphere — the details and scenarios that call up not a rush of adrenaline, but a sense of dread and foreboding. And that, from what I gather, is exactly what the Res Evil 2 remake does so well: It's still got plenty of action, but it puts the emphasis back on the horror, with each decision you make bearing a certain sort of weight. (Available on: Steam, PS4, Xbox One.)
The Dark Pictures Anthology: Man Of Medan. The first part of Supermassive Games' planned Dark Pictures Anthology, Man Of Medan hit consoles and PCs at the end of August. Taking place aboard a ghost ship, it's inspired by the legend of the S.S. Ourang Medan; you assume control of five characters as you attempt to get the bottom of the ghost ship's mystery — and survive, of course. Supermassive is best known for Until Dawn, which, though flawed, received a lot of acclaim for its branching narrative and cinematic nature; the studio subsequently has leaned really far into those elements for Man Of Medan, with three options for gameplay — solo, online two-player co-op, and "movie mode" — each giving you quite a different experience. Not unlike its predecessor, Man Of Medan's reviews have been somewhat mixed — but it still sounds like it's worth giving a shot, especially if you like your video games to sort of put you into the middle of an actual movie. The second game of the Dark Pictures Anthology, by the way, has already been revealed, as well; called Little Hope and due out in 2020, it looks kind of Silent Hill-esque. (Available on: Steam, PS4, Xbox One.)
Blair Witch. Blair Witch garnered a lot of positive early buzz at E3 this past summer, and although its reviews have ultimately ended up being somewhat mixed, it's still quite appealing for Blair Witch Project fans. Set in 1996 — that is, two years after the original film — a young boy has gone missing in the Black Hills Forest. You play as Ellis Lynch, a veteran and former cop, who joins the search party, bringing his dog, Bullet, along with him. From there, things, uh… go downhill for Ellis real fast. If you liked Layers Of Fear, you might want to check this one out; it was made by the same developer, Bloober Team. (Available on: Steam, Xbox One.)
Control. Control, developed by Remedy Games.is sort of an interesting case; I've heard excellent things about the lore and atmosphere, and terrible things about some of the gameplay (specifically the bosses). Described by The AV Club as a spiritual successor to Remedy's excellent Alan Wake, Control sees you assuming the role of Jesse Faden, the newly-selected Director of the Federal Bureau of Control — an under-the-radar government agency that investigates "paranatural" phenomena. It's more action than horror in terms of its gameplay, but again, the lore and location are what's really worth paying attention to here. Indeed, in some ways, the game's main setting — the FBC's headquarters, the Oldest House — is a bit like the House on Ash Tree Lane; it has a tendency to, uh, rearrange itself from time to time. Goomba Stomp also notes that if you're a fan of Twin Peaks, you'll probably feel "right at home" in many of Control's environments. (Available on: PS4, Xbox One.)
Pathologic 2.After the original Pathologic was released in 2003, it became a controversial cult classic, both admired for its complexity and thoughtfulness and reviled for its clunkiness and difficulty. (An apt description from Rock Paper Shotgun's Brendan Caldwell: "Pathologic was a first-person plague doctor simulator that was badly broken and refreshingly unusual.") But for the almost decade and a half since the game and its strange, plague-ridden town and inhabitants first arrived, it's become what many refer to as "the most important game you've never played" — and now, finally, there's a sequel. Pathologic 2 seems to suffer from many of the gameplay issues that the first one did, while also building spectacularly on top of the wonderful weirdness that made the original game great, as well — and although neither game will necessarily be everyone's (or even most people's) proverbial cup of tea, they remain fascinating all the same. (Available on: Steam.)
Devotion (if you can find it). Red Candle Games' follow-up to 2017's widely-acclaimed Detention, Devotion was apparently fantastic — but, alas, also a game that most of us will probably never get a chance to play. Set in Taiwan in the 1980s, it drew comparisons to games like P.T., Gone Home, What Remains Of Edith Finch, and Layers Of Fear: All of these games are exploration-based situations in which the home — typically viewed as a space of safety and security — becomes, as Freud would have described it, unheimlich, or un-home-like. But sadly, Devotion was abruptly yanked from Steam in February following a controversy that emerged between the game, its developers, and the Chinese government — and it's probably never coming back. If you can find a copy, though, play it. You won't regret it.
Of course, if you're fascinated by horror video games but aren't actually much of a gamer yourself, you could also metaphorically "play" a horror game or two that you… can't really play in real life. Think Petscop, Sad Satan, Play Luna, Pokemon Ghost Black — that kind of game. Just be careful in case you encounter the Princess; if you see her, turn off the game.
Or, you could eschew video games all together and try, instead, a Most Dangerous Game or two. Halloween-specific options include A Small Radio, the Halloween Mirror, the Halloween Summoning Ritual, and Jack O'Lantern; or, you could plumb the depths of the Most Dangerous Games archive and simply try whichever one seems the most interesting to you. Remember, though: Play at your own risk.
Read Something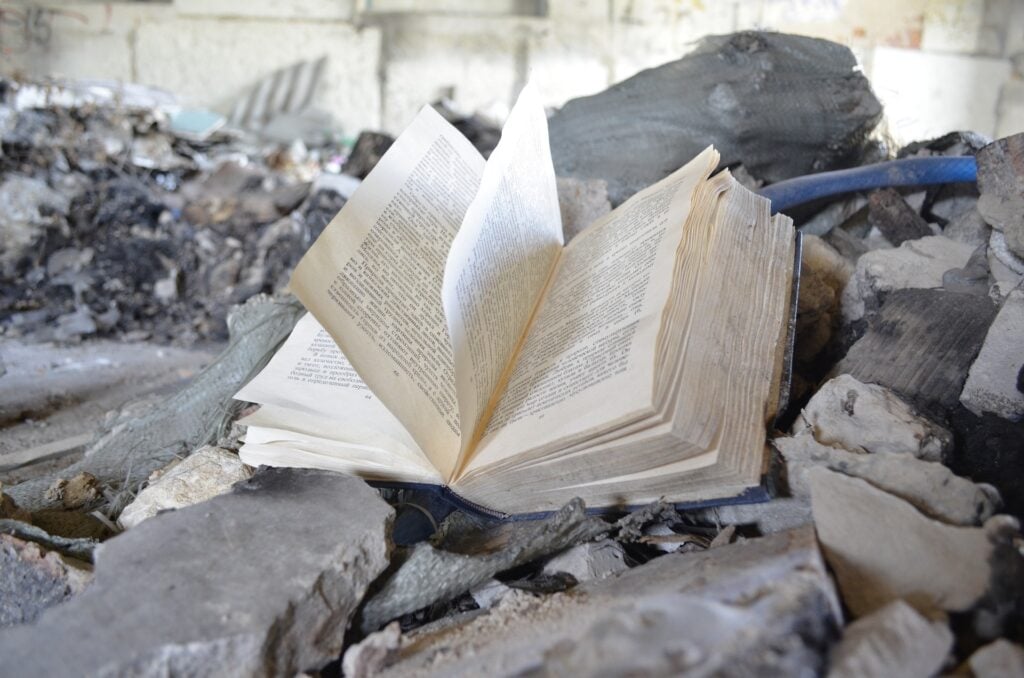 Previous recommendations here, here, here, here, and here; more below:
Dangerous Games To Play In The Dark by Lucia Peters. Speaking of TGIMM's Most Dangerous Games feature, here is a shameless plug: I wrote a book! It was released on Sept. 3! And it is all about the kinds of games we usually talk about in the Most Dangerous Games section of the site! It's widely available in both e-book and hardcover format; you can find it at Amazon, Barnes & Noble, my publisher's website, and a large number of independent booksellers, among others. Your local library might also have it — and if it doesn't, you can easily request that they acquire a copy.
We Sold Our Souls by Grady Hendrix. I'm a little late picking this one up — it hit shelves last fall — but boy, am I glad I finally did. The novel follows Kris Pulaski, once the guitarist for rising metal band Dürt Würk and now down, out, and working at the front desk of a grotty Best Western in her hometown, as she battles her demons — and not just metaphorically: It turns out that her former bandmate, Terry Hunt, sold the souls of all the members of Dürt Würk in exchange for his own wealth, power, and success as the leader of nü-metal band Koffin. I don't think We Sold Our Souls is quite as inventive as Horrorstor, but it's still incredibly enjoyable, replete with the same sharp variety of social commentary that elevated Horrorstor from an amusing concept to an incredible piece of work.
The Cabin At The End Of The World by Paul Tremblay. Paul Tremblay has had one of the fastest rising reputations in the world of horror fiction in recent years, but strangely, his breakout novels — 2015's A Head Full Of Ghosts and 2016's Disappearance At Devil's Rock didn't do it for me quite as much as I thought they would. The Cabin At The End Of The World, though? It's devastating (in a very, very good way). Centered around the events that transpire when seven-year-old Wen and her parents, Andrew and Eric, head to a cabin in rural New Hampshire for a family vacation and encounter a strange group of people who turn out not to be at all who they appear to be, the novel is part home invasion story, part cult story, and part apocalypse story — and, folks? I was a train wreck by the time I finished it.
The Graveyard Apartment by Mariko Koike. This one's actually still on my to-read list, but I can't wait to finally start it. Originally published in Japan in 1986 and released in a new English translation in 2016, The Graveyard Apartment sounds like the kind of tale that will appeal to fans of J-horror; it's got a haunted apartment building, a growing sense of dread, and secrets — so very many secrets — the kinds of secrets that grow more and destructive the longer they're kept quiet. It's one of number of excellent suggestions included in a roundup of horror works by writers of color published by Book Riot over the summer, so if this one does it for you, head over to Book Riot for more.
Her Body And Other Parties by Carmen Maria Machado. I've talked about the short story collection Her Body And Other Parties here at TGIMM before, so I'll point you here for some discussion of my favorite story of the bunch ("The Husband Stitch," which riffs on classic urban legends in some really amazing ways); that's far from the only excellent tale in the collection, though, so really, just… pick this one up. I can't recommend it enough.
The Dark Corners Collection. Amazon released the Dark Corners Collection last Halloween season. A collection of seven pieces of short fiction, they're free to read for folks with Amazon Prime — and while some of the tales are more effective than others, there are definitely a couple of gems here. I was particularly taken with "The Sleep Tight Motel" by Lisa Unger and "There's A Giant Trapdoor Spider Under Your Bed" by Edgar Cantero.
Horror Noire: Blacks In American Horror Films From The 1890s To The Present by Robin R. Means Coleman. Did you see Shudder's excellent documentary Horror Noire when it was released earlier this year? Well, first, go watch it; and even if you haven't, pick up the book on which it was based. It's a little expensive to buy, but you can actually rent it for a month for $13 through Amazon, which makes the price a bit less prohibitive. It's both comprehensive and a landmark — a must-read for anyone who's into horror.
Listen To Something
I've actually fallen a little off the new podcast bandwagon lately, but I've got a few recommendations all the same — a few I've actually listened to, and a few that have been recommended to me. In addition to the options listed here, here, here, here, here, and here, try:
Odd Tonic. Created and hosted by Jennifer Page and Maxwell Holechek, Odd Tonic bears a lot in common with TGIMM — the topics covered are wide and varied, ranging from sleep paralysis to the Eilean Mor lighthouse mystery, with an emphasis as much on research and analysis as there is on storytelling. Its approach is particularly delightful; framed as a gathering in a spooky parlor akin to a classic seance, it's refreshingly whimsical while still treating its subjects with gravitas. I recommend curling up in your favorite armchair with a nice, cozy blanket and a mug of something warm while listening to Odd Tonic — bonus points if you pretend it's issuing forth from a phonograph instead of your phone or computer.
Angel Of Vine. I listened to Angel Of Vine late last fall and really enjoyed it. Framed as an episodic piece of true crime investigative journalism a la This American Life and Serial — although it's fiction, rather than fact — it follows a pair of twin narratives: That of Hank Briggs (Joe Manganiello), a private investigator tasked with solving a particularly gruesome cold case that baffled Hollywood in the 1950s, and that of Oscar Simons (Oliver Vaquer, who also wrote the series), a journalist in the present day who comes into a huge collection of the audio tapes Hank Briggs recorded during the course of his work who has taken it upon himself to unravel the Angel of Vine mystery all over again. If you're well-versed in this genre of media, you might figure out the answer to the mystery long before the 10-episode series arrives at it (I certainly did) — but it's an engagingly told tale all the same, and the voice cast is excellent (and full of familiar names).
Limetown Season 2. Limetown finally debuted its long-awaited second season the day before Halloween last year. It picks up five days following the abduction of Lia Haddock, but follows a different character — a sort of… well, it's not initially clear what Charlie is, but she seems to be a combination of investigator, fixer, and cleaner. She's trying to figure out what happened to Lia, which, of course, is all wrapped up in what happened to Limetown in the first place — and what's been happening to its few survivors since. There are some truly unsettling scenes in the second season—recordings I found hard to get out of my head, even long after I'd turned them off. Oh, and while we're on the subject, the Limetown TV show just premiered on Facebook Watch; I'll admit that I'm not super thrilled about the fact that it stars Jessica Biel, who I've always found to be a somewhat uninteresting actor, but I'm still planning on checking it out at some point.
Unwell. If Midwestern gothic is your thing, give Unwell a listen. Centered around Lillian Harper, who has just moved to a small town in Ohio — Mr. Absalom — to care for her estranged mother, she unwittingly gets sucked into the huge number of mysteries tucked (or perhaps trapped) between the walls of the boarding house in Mt. Absalom that's essentially Lillian's family legacy. Reviews for this one are overwhelmingly positive; as reviewer Wil Williams put it, "Unwell immediately understands that the crux of the Gothic isn't the surreal, paranormal, or otherworldly events causing the turmoil in the story: the crux is, instead, the feeling of the mundane surrounding those events."
LampLight Radio Play. LampLight Magazine releases quarterly and highlights dark fiction. LampLight Radio Play takes many of the stories published in the magazine and dramatizes them as good old-fashioned radio plays. I haven't listened to this one yet myself, but it comes highly recommended and sounds fascinating; if you like your fictional podcasts more in the anthology format (think Knifepoint Horror or the Nosleep Podcast), this one might be up your alley.
Spooked. Originally launched by NPR and Snap Judgment for the 2017 Halloween season, Spooked is now in its third season. Hosted by Glynn Washington, who also hosted Heaven's Gate, it tells true ghost stories elegantly, yet also in a raw, real sort of way. I'm only a few episodes in, but I'm loving it so far.
Scary Stories To Tell On The Pod. Although I've long preferred my podcasts scripted, as opposed to conversational, I've gradually been coming around to the "people sitting around talking about something interesting" style of broadcasting. Scary Stories To Tell On The Pod is one of those types of podcasts — but it focuses on one of my favorite topics: Urban legends and folklore. Episodes seem to fall under two categories — ones that dissect specific stories from the Scary Stories To Tell In The Dark books and the urban legends of which they're adaptations and ones that talk about fixtures of urban legends more broadly. I'm discovering that this is the kind of podcast I like to listen to when I'm getting ready for the day — I guess it's sort of like the spookperson's version of a "morning show" (which is usually a type of radio program in which I am entirely uninterested).
Teen Creeps. If the teen and YA novels of Christopher Pike, V.C. Andrews, and Lois Duncan are more your speed than Scary Stories To Tell In The Dark, you might want to skip Scary Stories To Tell On The Pod and head right to Teen Creeps: It's the same kind of podcast (and, indeed, exists on the same network, Forever Dog), but instead of talking about the weird shit we read as small children, it talks about the weird shit we read as teens and pre-teens ("tweens" weren't a thing back in my day). Bonus points for the fact that there's an episode about Kathryn Reiss' Time Windows, about which I've waxed nostalgic in the past. Heck yes.
Transmissions From Jonestown. This one is for the true crime/dark history/cult aficionados in the crowd. I haven't listened to Transmissions From Jonestown yet, but it's been praised as one of the most comprehensive histories of the Peoples Temple and the Jonestown Massacre ever released. It is, however, likely a disturbing listen (as well as, you know, a heartbreakingly sad and tragic one), due to its use of historic tape, so consider yourself warned.
Spotify's "Scary Stories" Playlist. Fun fact: Spotify has a Halloween playlist that's literally just 40 hours of literary horror fiction performed by excellent readers. From Edgar Allan Poe to Saki, these tales of terror should keep you busy for a while.
Watch Something
Previous recommendations here and here, although be warned that what's actually available on each streaming service may have changed since those older posts were published. Either way, though, here are a few ideas to add to the list:
The Autopsy Of Jane Doe. Between 2010's Troll Hunter and 2019's Scary Stories To Tell In The Dark, filmmaker Andre Ovredal directed 2016's The Autopsy Of Jane Doe. I only recently got the chance to watch it finally — and believe you me, I'm glad I did. Taking place over the course of a single night, the film follows father and son coroner team Tommy and Austin Tilden (Brian Cox and Emile Hirsch) as they perform an autopsy on the body of an unknown young woman recently unearthed from the basement of a house full of the home's slaughtered family members. It looks like a vengeful ghost movie… but it's not. To say anything else would be to spoil it. (Available on: Netflix.)
Tigers Are Not Afraid. Tigers Are Not Afraid didn't get a theatrical release in my neck of the woods, so I'm thrilled it's since made its way to Shudder. Universally acclaimed, it's described as "a haunting horror fairytale set against the backdrop of Mexico's devastating drug wars," it follows a group of orphans on the run with only three pieces of chalk — magical pieces of chalk, pieces of chalk that can grant wishes — to protect them. (Available on: Shudder.)
Ghost Stories.Another international arthouse film that didn't get a wide enough release for me to see in cinemas, Ghost Stories has also been on my to-watch list since it debuted a few years ago — and happily, it arrived on Hulu recently. A film adaptation of the play of the same name written and directed by Jeremy Dyson and Andy Nyman and starring Nyman, it tracks professor, presenter, and paranormal investigator Phillip Goodman as he takes a second look at three cases Goodman's idol, Charles Cameron, was unable to debunk back in the '70s. Be warned, though, that there's more here than meets the eye. I really wish I'd been able to see Ghost Stories in its original incarnation; while I enjoyed it as a film, I can absolutely picture it as a piece of live theatre — and, indeed, I think it's full impact might only be possible when presented as a piece of live theatre. (Available on: Hulu.)
Hausu. Hausu,also known simply as House, was new to me this year, despite having been originally released in Japan in 1977; I found out about it thanks to The Faculty Of Horror (which remains one of my favorite podcasts) and watched it solely so I'd be up to speed for the September 2019 episode of the podcast. Hausu is bananas, but it's also wonderful — a spectacularly weird and unique take on a haunted house story with boatloads of meaning behing it. (Available on: Archive.org.)
I Remember You. I haven't watched this one yet, but it was recommended to me by a friend who has excellent taste in spooky films, so I'm duly passing along the suggestion. A brief synopsis: "A story about a young man and woman who move into a small abandoned town in Iceland to renovate an old house. Little do they know the town has a dark history." Sounds promising! It's also based on a book that was similarly well received, if you'd rather read it than watch it (or in case you want to do both). (Available on: Netflix.)
Pyewacket. There's a reason teenagers are often at the center of horror films, particularly supernatural ones: Horror tropes — and, frequently, the subversion of them — are often one of the most effective lenses through which to examine the real life issues that loom large during adolescence. Pyewacket is a particularly stunning example of this phenomenon at work. Teenager Leah (Nicole Munoz), grieving the death of her father and angry at her mother for relocating her to a remote house in the woods in a new school district and away from her friends, attempts to summon a demon called Pyewacket as an outlet for her rage — but the problem with summoning Pyewacket is that once it's done, it can't be undone. (Available on: Hulu.)
Braid. I'll be honest: I'm having a hard time deciding whether Braid is bananas in a good way or just straight-up bananas. It might require repeat viewings to make that determination; it also might be different things to different viewers — that is, if it works for one person, it might not work for another. The setup involves two ne'er-do-well friends who, in need of money, take a trip to visit another friend from their childhood who happens to be both spectacularly wealthy and living entirely in her own fantasy world. When the young women enter their friend's mansion, they find themselves having to fall back into the roles they played in the delusion when they were children — only this time, the stakes are much higher and the consequences potentially deadly. From there, though? You'll have to be the judge about whether it's successful or not. (Available on: Amazon Prime, although it was on HBO Go when I watched it a few months ago.)
Lake Mungo. I was late to the Lake Mungo party; although it's been on my to-watch list for ages, I only finally queued it up about a month ago. It's a wonderful example of found footage done right, eerie and stirring as well as a poignant meditation on grief. It stuck with me for days after I watched it. Make sure you pay attention during the credits, by the way; in some ways, the pieces of the story told there were, to me, the most effective. (Available on: Amazon Prime.)
Wrinkles The Clown. The Florida man known only as Wrinkles the Clown has intrigued the general public ever since he set up his phone line and side business scaring people in person, on request — and now, there's a documentary about him. I've got a deep dive into the Wrinkles phone number and phenomenon coming up soon (I've been seeing searches for his phone number kick up over the past few months, due to his inclusion in last year's roundup of spooky phone numbers you can actually call — but I wanted to wait until I had some time to watch and digest the documentary to write and publish it), so if you're curious to know more before then, this doc is worth checking out. (Available on: VOD via a wide range of services, including Amazon, iTunes, Vudu, Xbox, YouTube, and more. It's about $5 to rent.)
Dad. I haven't watched the YouTube channel Dad yet, but it seems weird and bizarre and kind of fascinating. Created and portrayed by comedian Nathan Barnatt, Dad "lives in Town, USA, which is located within The Server, where he lives with his Wife and Daughter," according to the Dad Wikia. He has a "Job at Office where his Boss has Dad do Lots of paperwork." He likes Wife, True Value, STORE, and Wife, among others; he dislikes Neighbor and Job. His goal is to become "the best YouTuber and Pop-Star." Once he reaches 100k subscribers, he will "go Quantum." But it is not known what will happen, should Dad go Quantum. Oh, and did I mention that this whole thing is an ARG, too? Because it is. Have fun solving it, kids. (Available on: YouTube.)
Do Something
Go legend tripping. You can find a lot of urban legend sites and locations right on Google Maps, believe it or not. Should make planning a last minute road trip pretty easy.
Browse some spooky subreddits. Suggestions include r/shortscarystories, r/welcometohell, r/libraryofshadows, r/urbanmyths, and r/oldschoolcreepy — in addition to the usual suspects, of course.
Call a creepy phone number or two. Every single creepy, cursed, or spooky phone number we've taken a closer look at here at TGIMM can be found here. You're welcome.
While we're on the subject:
Listen to Freddy Krueger tell you some bedtime stories. Remember when Freddy Kreuger had his very own hotline? Well, now you can hear exactly what he'd say when you called it — without having to shell out a proverbial (or literal) arm and a leg for it. There's a 45 minute long video on YouTube now that collects tons of Freddy's phone line messages. It's delightful.
Watch some creepy commercials. Whether you go vintage or more recent, you'd be amazed at how horrifying advertisements can be — especially when they're actually trying to be.
Hunt some ghosts. Here's a database of haunted locations in the United States. Some suggestions for ghost hunting tools — and how (or whether) they work — can be found here.
Get lost in the Backrooms. Here's where they came from. Here's a guide to what they are and how they function. Good luck.
Happy Halloween, gang. Be safe, have fun, and stay spooky.
***
Follow The Ghost In My Machine on Twitter @GhostMachine13 and on Facebook @TheGhostInMyMachine. And don't forget to check out Dangerous Games To Play In The Dark, available now from Chronicle Books!
[Photos via brenkee, andreas160578, Sanaya2017, Skitterphoto, Pexels, Hans/Pixabay]