Previously: The Best Horror Video Games, March 2016.
Don't get me wrong: I enjoy a big budget video game title with crisp, realistically rendered graphics as much as the next gal. But when it comes to horror games, I will always, always think that less is more — which is why I am so frequently taken by creepy horror games made with RPG Maker. The paired-down graphics of the engine make good writing an absolute necessity for a successful game, so when developers get RPG Maker horror games right, they really get them right.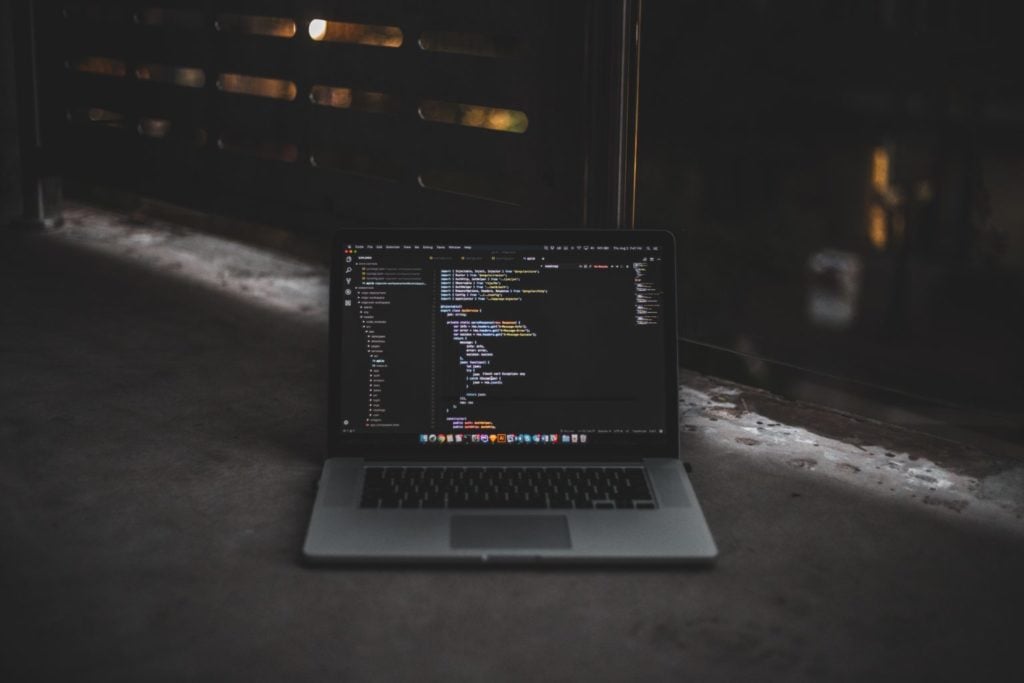 The very first version of RPG Maker as we know it today was released in 1992 — and although it was geared towards making turn-based RPG games rendered in pixelated graphics, developers quickly realized its potential for other genres and styles when used in a way that thought outside the proverbial box. A burgeoning community of developers making games intended to unsettle, frighten, and terrify players emerged shortly thereafter, each using the engine in unique ways that pushed and pulled at their players — at the things that scare us the most.
[Like what you read? Check out Dangerous Games To Play In The Dark, available from Chronicle Books now!]
Now, more than 25 years on, there's a wealth of creepy games made with various versions of RPG Maker floating around out there — many of which have had lasting influence on the world of horror gaming in particular, as well as the world of gameplay development more generally. Those are the games you'll find here — games that have been passed around by word of mouth for years, many of which are only now receiving wider releases thanks to platforms like Steam and Playism.
A few notes: I've played many of these games, and if I haven't, I've either watched other people play them, or I've heard them recommended enough times and in glowing enough terms that I think they're worth including. I'm also fudging the name "RPG Maker" a bit; although many of the games I've included here were actually made with some version of RPG Maker or another, some of them were made with an engine called WOLF RPG Editor, a free alternative to RPG Maker.
Either way, though, they're all worth checking out — and as a bonus, many of them are cheap or free. Some bullet points have multiple games include within them, by the way, so all in all, there are a total of 21 options here. Should keep you busy for a while.
So go ahead.
Turn the lights down.
Turn the volume up.
Boot up your computer.
And have fun.
Ib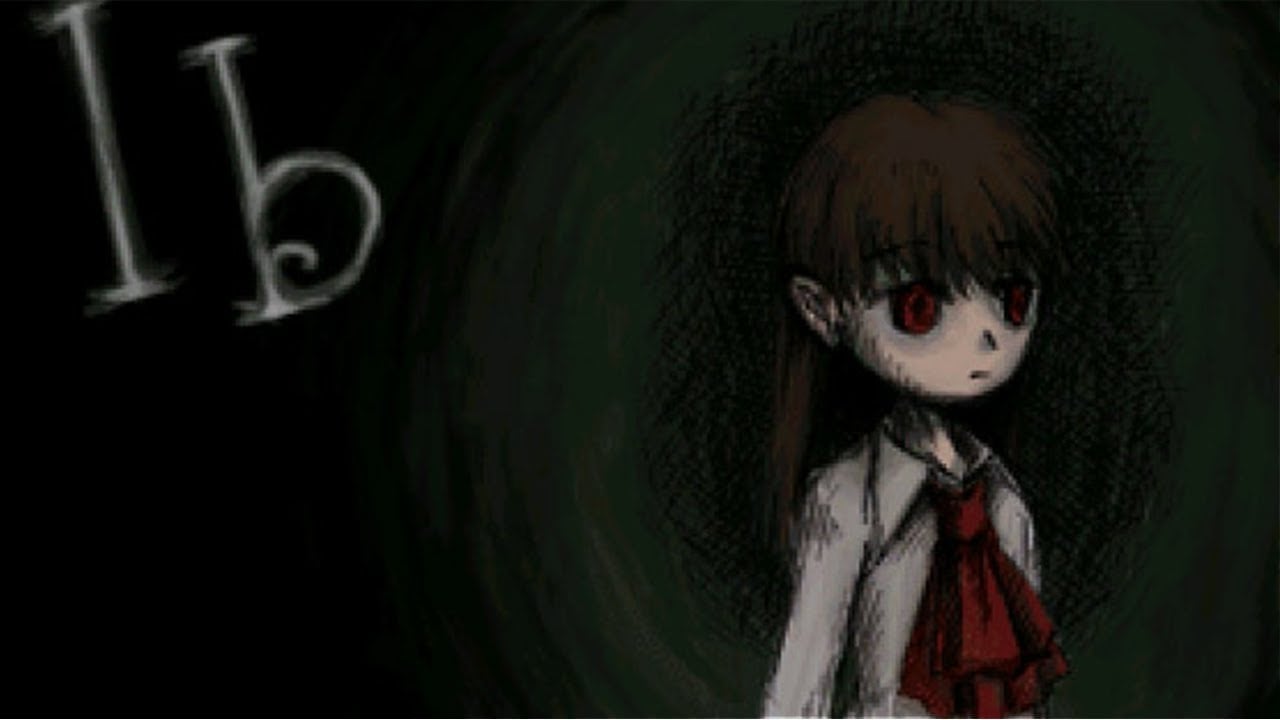 I'm starting with my favorite: Ib is magical and frightening and delightful and sad, sometimes all at once. Developed by kouri, the game centers around a small girl — Ib, pronounced "Eeb" — who, while visiting a museum with her well-to-do parents, gets transported into a topsy-turvy world where nothing is more dangerous than a painting. In many ways, it's somewhat Alice In Wonderland-esque — but it's also a thing all its own. The focus is on the story and on puzzle-solving; it's not a battle-heavy game. A free English language download is available from vgperson.
Download it for free here.
The Strange Men Series
Consisting of four games, Uri's Strange Men series draws its inspiration from nursery rhymes and fairy tales: The Crooked Man riffs off the rhyme that begins, "There was a crooked man"; The Sand Man deals with the mythological figure known mostly for putting people to sleep (although this version is more along the lines of E.T.A. Hoffman's sinister take on him, as opposed to the kindly one that many stories paint him as); The Boogie Man takes on that most nebulous of monsters used so often to frighten children into obedience; and The Hanged Man looks back to the tarot.
Unlike Ib, the Strange Men games do generally involve running and fighting from time to time, so be warned if "panic-horror" isn't really your jam. English language downloads of each game are available for free via vgperson, but consider supporting the developer by shelling out $3 for them on Steam.
Download them for free here.
Download them on Steam here.
Misao
This is one of the ones I haven't played; however, I hear excellent things about it, so it's on my list to play in the near future. The summary, according to vgperson:
"It's been three months since the mysterious disappearance of Misao.
No one has any idea where she could have gone, but many believe she's dead by now.
And when paranormal events crop up around the school, rumors spread that she's out for revenge…"
Sounds like a sort of Ringu- or Ju-on-esque tale. I dig it.
Vgperson's English translation is available to download for free; however, there's also a remastered "definitive" edition available for $5 on Steam. Consider downloading the paid version and supporting the developer, sen.
Download it for free here.
Download it on Steam here.
Mad Father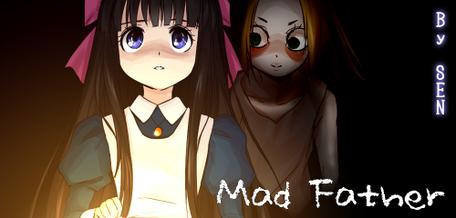 Mad Father fucked me up good.
You are Aya. You're a little girl.
Your father is a doctor. Your mother died many years ago.
You live alone with your father, the doctor, and his assistant, Maria, in a huge mansion.
There are secrets in this mansion.
There are… experiments in this mansion.
Nothing in this mansion is what it seems.
Including the people living in it.
An English language version is available to download via vgperson, but consider the developer by shelling out $5 for it on Steam
Speaking of the developer: Mad Father was created by sen, who also made Misao — and, in fact, you can nab both titles in what's lovingly termed the Blood-Soaked Bundle on Steam, giving you a 10 percent discount. From what I understand, there's something of a… connection between the two games, so it might be worth your while to spring for the bundle.
Download it for free here.
Download it on Steam here.
Download the Blood-Soaked Bundle on Steam here.
Hello Charlotte
I actually don't know much about Hello Charlotte, other than the facts that a) I keep seeing it everywhere, and b) it's apparently really weird. But good weird, not bad weird. Here's how TV Tropes describes it:
"Hello, new Puppeteer! You have been assigned a young puppet named Charlotte Wiltshire: a twelve-year-old girl with a… peculiar home life, living among aliens, demons, a cat turned into a maggot, and sometimes, the mysterious 'Umbrella Man.' One day, Charlotte herself is tasked with taking care of her gasmasked alien surgeon housemate Huxley's nephew, a disagreeable ten-year-old named Felix. After Charlotte decides to take a small nap, Felix disappears, and the living room's TV screen looks a little different than it did before…
After that day, things change for Charlotte and her household."
Intriguing. Developer etherane has been releasing their game episodically through a combination of Itch.io and Steam; each episode ranges in price from "name your price" to around $3.
Download them here.
Beautiful Escape: Dungeoneer
Beautiful Escape: Dungeoneer is a serial killer game. But it's also much more than that.
For the Dungeoneers, hurting and killing others is a hobby — as is showing off their sessions to other Dungeoneers.
You play as a Dungeoneer. But the game doesn't advocate killing. Again, it's much, much more than just gore or shock value. (Its developer, Nicholau Chaud, is a psychotherapist. That should tell you… quite a bit about what the game really is, actually.)
Rock, Paper, Shotgun described Beautiful Escape as, "One of the most disturbing games I've played. Not out of sheer revulsion and horror – which is all too easy – but the sort of disturbing which one can defend and recommend. It's a game which sets out a world and explores it, fearlessly. It's disturbing, but something I'm comfortable with recommending."
Unusual. Difficult. Fascinating.
Download it for free here.
Desert Nightmare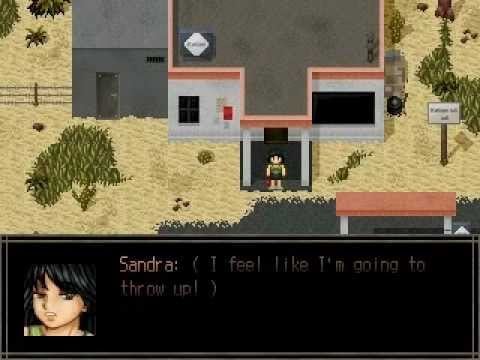 Created by German developer Kelven, Desert Nightmare is kind of what Silent Hill might be like if it were set in, y'know, a desert. It centers around teenager Sandra Richmont whose parent leave her behind at a rest stop on a desert highway after she mouths off to them. (A-plus parenting, Richmont family). She assumes that her folks will be spending the night in the nearest city, Dusty Creek, so she makes an effort to get there… except that she doesn't seem to be able to make any headway when it comes to actually finding her parents. And the citizens of Dusty Creek don't seem to be… quite right. A solid little thrilling, Desert Nightmare's focus is on the story, with the challenges coming from solving puzzles, rather than fighting battles.
Download it for free here.
Schuld
Schuld is another offering from Kelvin, although it's quite a bit shorter; also, this time, you're not a teen stranded in a desert. You're a dude named Aaron who wakes up in some random (to him) location with no memory of how he's got there and very little to his name — except a book with only one page in it that isn't blank. It's got the seven deadly sins written on it.
Speaking of the seven deadlies, shades of Dante's Inferno run throughout the entirety of Schuld — right down to the name of the fella who offers to guide you, but not help you. There's a lot of body horror in Schuld, so beware if that makes you kind of squeamish. There's a twist, though; folks who dug Outlast might dig this one.
Also: "Schuld" is apparently German for "blame" or "fault."
Download it for free here.
Palette
I haven't played this one; it's also quite old, having been made with RPG Maker 95. As such, I haven't heard it talked about quite as much as some of the more recent games on this list — but what I have heard of it has been almost universal in its acclaim.
The setup sounds a little bit like Yume Nikki (which it predates by about four years) in that the gameplay consists of navigating the player character through an unreality — in this case, her memories, as opposed to her dreams. It's a mystery; the goal is to unearth your character B.D.'s past after she lost both her memory and her eyesight in a tragic accident.
To reveal more than that seems like it might be getting into spoiler territory, so that's as much as I've read up on it myself. But it comes highly recommended: According to a Reddit thread from a few years ago, "It isn't well-known, but if that isn't good psychological horror made on RPG Maker, I don't know what is. More people need to play this." An English language translation is available from vgperson.
Download it for free here.
Corpse Party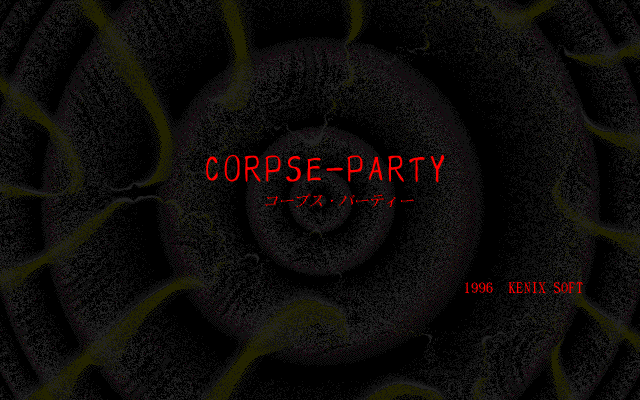 Corpse Party: A classic. Originally released all the way back in 1996 — which, I believe, makes it the oldest game I've included on the list — it's a terrific haunted high school tale; centered around a group of high school students who have gotten transported to an alternate dimension after they get caught in an earthquake while telling ghost stories to each other, its setup is a little convoluted — but it's worth suspending your disbelief for.
The original is tough to get a hold of these days, but one of several remakes available on Steam is close to it; it is, however, a little costly compared to most of the other games on this list (about $15).
Download it on Steam here.
Taut
Taut's primary influences — the Silent Hill series and the works of David Lynch — are clear to see; however, it also manages to take those influences and make something totally new out of them. That, I think, is notable.
Interestingly, it also flips the classic Silent Hill trope of a parent looking for their missing child. Instead, you play as young Judith Neelley, who was all set to hit the road with her mother — only to wake up one morning to find that her mother has disappeared.
And so, for that matter, has the population of the entire town.
Download it for free here.
The Witch's House
The Witch's House became something of an instant classic when it was released in 2012; any search for "RGM Maker horror games" will bring this one up as one of the most frequently recommended titles. Wickedly clever (and cleverly wicked), it takes a familiar trope — that of a young girl going into the forest and getting trapped in a witch's house from which she must escape — and twists it in every way imaginable. There are a lot of ways to die in this one, so save often if you don't want to risk losing all your progress. Vgperson translated this one, which is available to play for free.
Download it for free here.
Ao Oni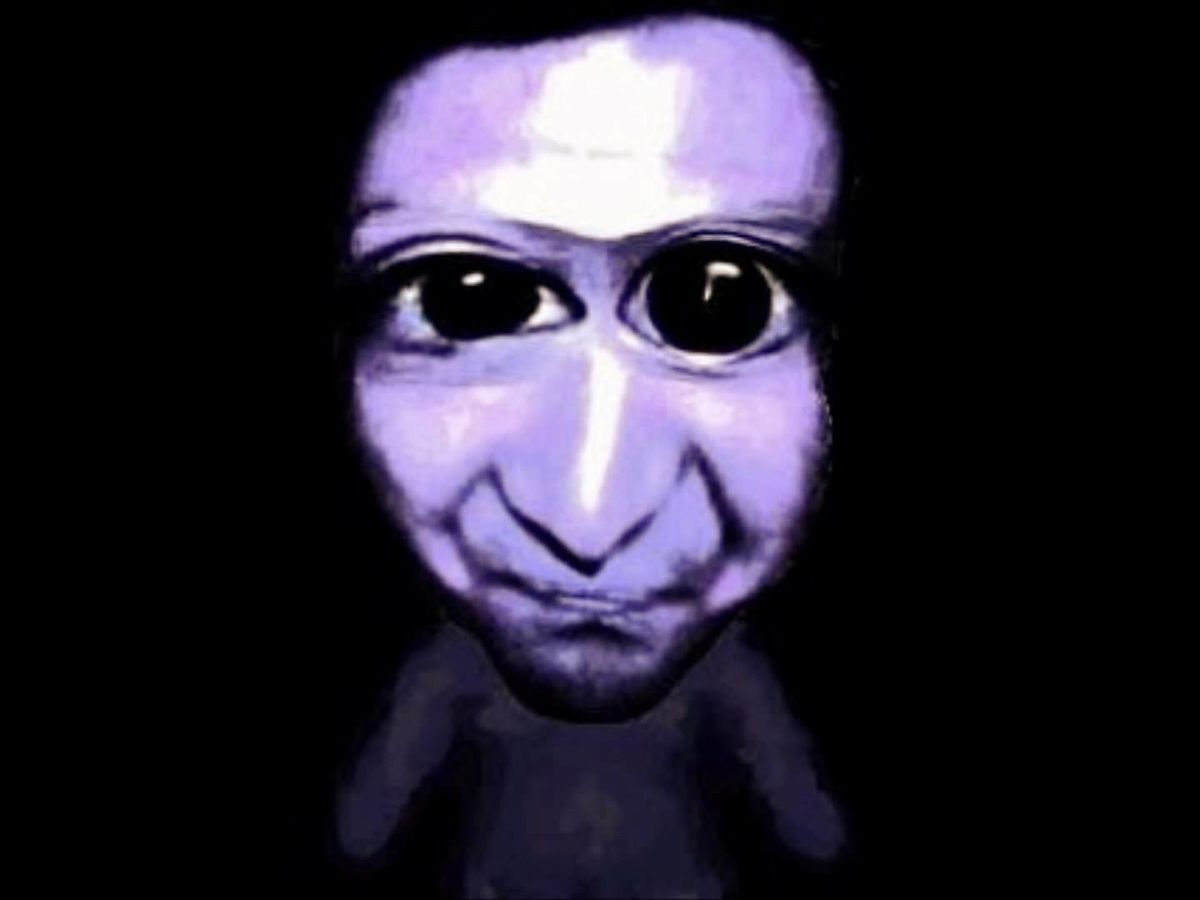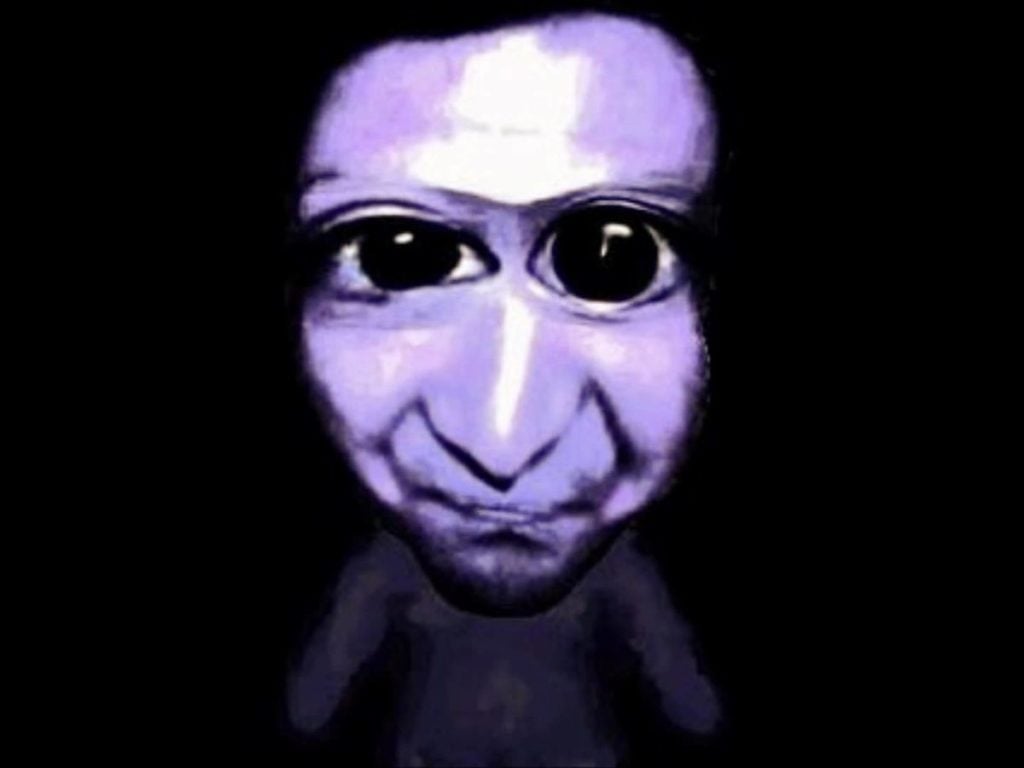 Confession: I did not particularly enjoy playing Ao Oni, because I am very, very bad at the kind of game it is — that is, basically hide and seek with a monster, wherein being caught involves meeting a horrific and messy end. I did, however, quite enjoy watching someone else play it. It's a classic haunted house tale, except that it's got one of the weirdest monsters I've ever seen. That's rad. It's available to download for free in various languages on ModDB.
Download it for free here.
Yume Nikki
I mean, it had to be on here, right? It's not to everyone's taste — it's not so much a narrative as a living, breathing dream — but it was incredibly unique at the time of its release; it also served as an inspiration for countless indie horror devs, many of whom became notable for their own games later on.
If this is your first time coming to Yume Nikki,
You play as a girl named Madotsuki. You don't leave your apartment — or at least, you don't leave it in the real world. You're awake. You go to bed. You dream. And when you dream, you start in your apartment, leave through the front door, and then choose where you go from there from a mysterious room of doors. It's not exactly horror, although there are certainly horrific elements to some of the dreams; it's also got quite an effective ending, should you make it that far.
As of January 2018, it's available for free on Steam; there's also now a rebooted 3D version, although that one isn't exactly an RPG Maker game.
Download it for free on Steam here.
Aaaaand to close it out, here are a couple of games I don't totally understand, but which I hear are weird and interesting and probably worth playing:
OFF and the LISA Series
I haven't played either standalone French indie darling OFF or developer Austin Jorgensen's LISA trilogy; I heard their names tossed around a few times, though, so I figured I'd look into them.
What I found was… not easy to understand out of context. My sense is that these games are ones that you really need to play to get.
In any event, here are a few tidbits to go on; maybe they'll help you decide whether or not to play them:
Concerning OFF, via TV Tropes:
"OFF is an RPG created in 2007 by Mortis Ghost, with music created by Alias Conrad Coldwood. Originally released in French, it has since received an English translation. The player enters their name and are informed that they are now in control of 'The Batter,' a quiet man in a baseball uniform and the game's main character.
Fairly simple, huh? Well, it gets weirder."
Concerning LISA, from the first game's Steam page:
"Lisa is a quirky side-scrolling RPG set in a post-apocalyptic wasteland. Beneath the charming and funny exterior is a world full of disgust and moral destruction. Players will learn what kind of person they are by being FORCED to make choices. These choices permanently effect the game play. If you want to save a party member from death, you will have to sacrifice the strength of your character. Whether it's taking a beating for them, or chopping off limbs, or some other inhuman way. You will learn that in this world being selfish and heartless is the only way to survive…"
My understanding is that if you liked Undertale (which I did, like… well, just about everybody else) you'll probably like one or both of these games.
Download OFF for free here.
Download the LISA trilogy on Steam here.
Got any titles to add? Drop 'em in the comments!
***
Follow The Ghost In My Machine on Twitter @GhostMachine13 and on Facebook @TheGhostInMyMachine. And don't forget to check out Dangerous Games To Play In The Dark, available now from Chronicle Books!
[Photo via Blake Connally/Unsplash; kouri, Sen/Wikimedia Commons; Kelvin/IndieDB; Kenix Soft; noprops]