Previously: Free & Cheap Horror Video Games.
As a gamer, I've (unsurprisingly) always gravitated towards horror video games more than any other genre; they fill the same weird need I have that, say, going to haunted attractions does: The desire to live, for however brief a time, inside a spooky story, rather than just watching or reading one. More and more, though, I find myself skipping the AAA releases and picking up indie horror video games. Why? Because "unconventional" is often the name of the game with indie titles in general, and when it comes to indie horror games in particular, the more unconventional, the better — in my book, at least. I want something that challenges preconceived notions about how games are supposed to be played and what the gameplay experience is supposed to be.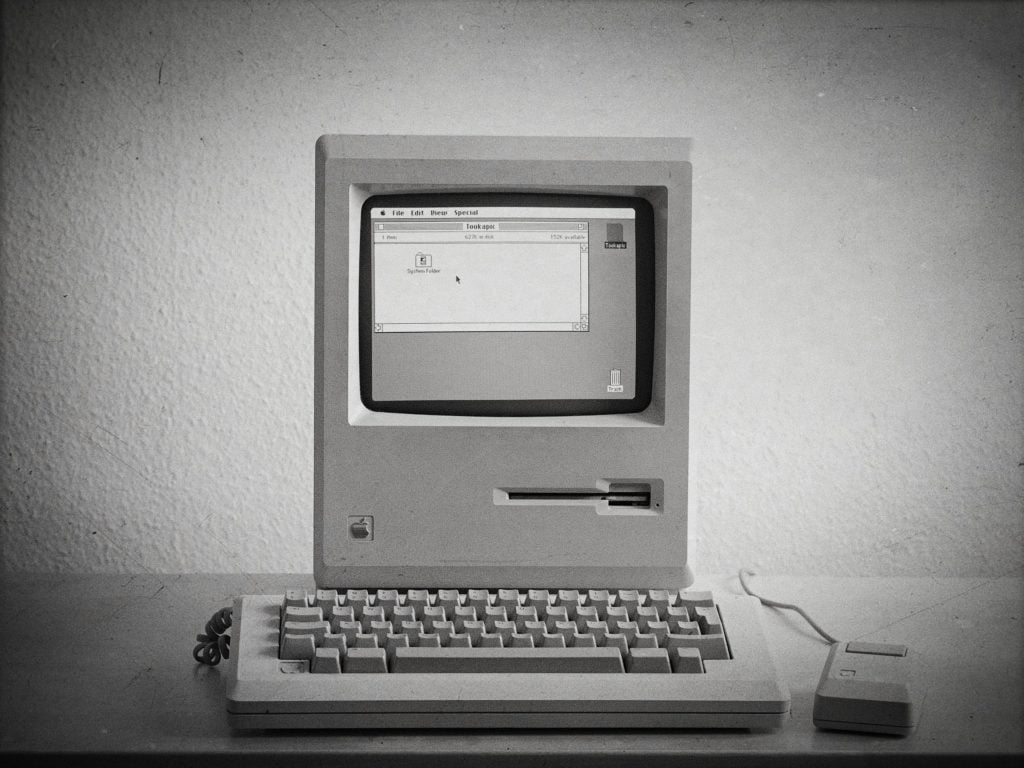 When I say "unconventional," I'm referring largely to framing and to gameplay mechanics — that is, the form the game takes. As someone who has long made stories my literal job, first as a theatre artist and now doing… whatever you call what it is I do now (having thoughts and stringing words together and putting those words in places other people can read them?), I've always been interested in form as much as I am in content — that is, I like to dig not just into what a particular story is, but also into how it's being told. Form matters; it can have a huge bearing on what a story ultimately means.
[Like what you read? Check out Dangerous Games To Play In The Dark, available from Chronicle Books now!]
So: Here are 15-ish unconventional horror video games that I think are worth checking out. Some of them I've played; some of them I've watched other people play; and some of them I've only just discovered. There are also a few titles in here I've mentioned elsewhere before, but I've tried to make sure the list is full of plenty of titles I haven't previously addressed. No sense in continually recycling the same things over and over, right?
I use the word "horror" a little loosely, by the way; "spooky" or "creepy" or "unsettling" might be more accurate, but, well… SEO and all. ("Horror" usually works better than "creepy" or "spooky.") Also, horror as a genre doesn't just have one narrow definition. Just, y'know… something to consider.
As is typical with my various media recommendations, the games on this list aren't necessarily there because they're "good"; that's part of it, of course (there's nothing like a well-made piece of work), but more important is the fact that I found them interesting or noteworthy in some other way that actually might have little to nothing to do with how "good" or "bad" they objectively are. Something doesn't have to be perfect to be worthwhile; indeed, a thing can be seriously flawed and still worth your time. If it makes you think, or if it sticks with you long after you've finished, then to me, that's reason enough to give it a shot.
Are you seated comfortably? Good. Let's begin.
Simulacra
Kaigan Games' Simulacra bears a lot of similarities with its predecessor, Sara Is Missing: Played entirely on a smartphone interface, the idea of the game is that you've randomly found that phone and have to try to figure out what happened to its owner. But Simulacra is both longer and more satisfying than Sara Is Missing; it feels much less like it's on rails and hints at a much bigger story. Sara Is Missing seems to have functioned as a sort of dry run for what Kaigan (formerly Monsoon Labs) would later do with Simulacra. There's a lot of replay value, too, as the story has multiple endings that depending largely on the choices you make throughout the rest of the game.
There's also a free-to-play follow-up to Simulacra called Simulacra: Pipe Dreams available; I'll confess, though, that although I did put in a substantial amount of time with it, I never finished it. I found the commentary on viral phenomena interesting, but so much of the gameplay revolves around a Flappy Bird spoof — and I'm just not a Flappy Bird person. If you are, though, it'll appeal to you more than it did to me.
Available for $4.99 on Steam, Android, and iOS.
The Path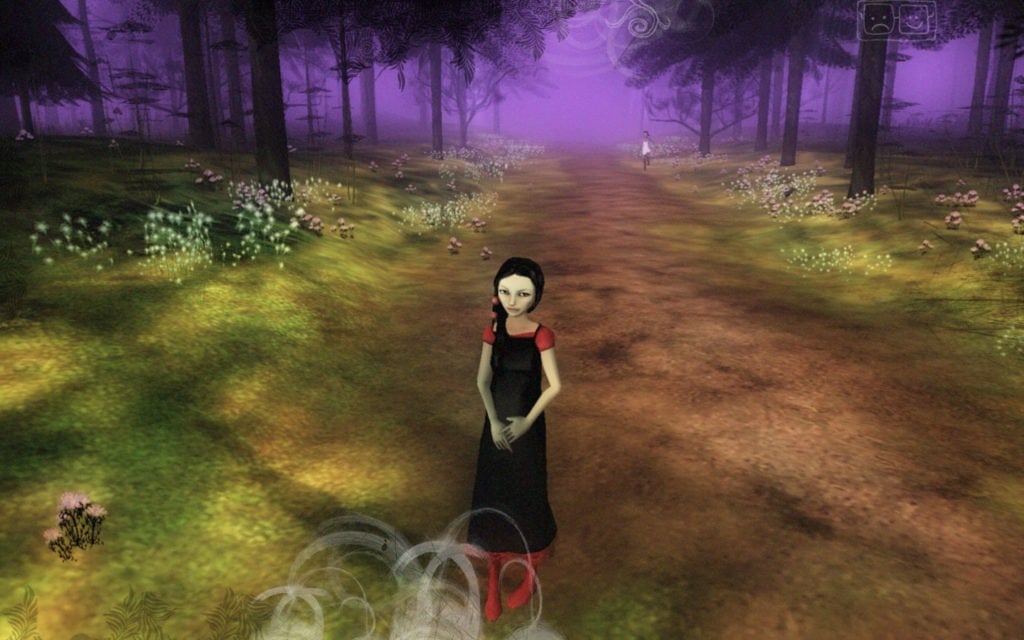 The Path is pretty old at this point; Belgian developer Tale of Tales originally released it in 2009. But although I first played it about a decade ago, it's still a game I find myself thinking a lot about from time to time. A riff on the story of "Little Red Riding Hood,"it's an artful experimental game that ultimately deals with some very real horrors: The horrors of growing up.
The first time I booted the game up, I chose my character and walked her straight down the path, never straying from the road beneath her feet. Not much greeted me at the end, leaving me confused.
Don't do what I did the first time round.
Stray from the path.
Stray willingly, and stray as far as you can.
But watch yourself while you do so. There are wolves out there, after all — even if they don't always look like wolves.
Available for $9.99 on Steam and Itch.io.
Buried: An Interactive Story
Centering around the mystery of what happened to a missing logging crew, Buried: An Interactive Story from Bromoco Games is… well, exactly what it sounds like: The gameplay consists primarily of reading text and clicking on choices that determine how the story unfolds. It does, however, create an environment with images and immersive sound design to up the spook factor as you read.
If you're intrigued by, not super familiar with, text adventure games, Buried might be a good entry point for you; it's a bit more user-friendly, functioning more like a Choose Your Own Adventure book than anything else. The story progresses as you select between two different predetermined choices at each juncture, rather than having you play a hand in actually writing the story yourself.
Available for $2.99 on Steam, Amazon, Humble Bundle, Android, and iOS.
Party 2!
An entry into the "Games That Mess With You" subgenre, SuperNova Studios' 2016 RPG Maker title Party 2! can sometimes be detected by computers as malware. It's not; it just does that thing that IMSCARED popularized — you know, that thing where it opens and closes on its own, creates files without your say so, and behave as if it's achieved sentience. This, uh… isn't the kind of party most of us would probably want to attend in real life.
Some words of advice from the developer: If the game closes itself, open it again. If it calls your name, don't respond to it. Don't quit without finishing. Don't try to delete it.
Just… just do what it wants.
Also, there is no Party 1!.
Available for free on GameJolt.
Derelict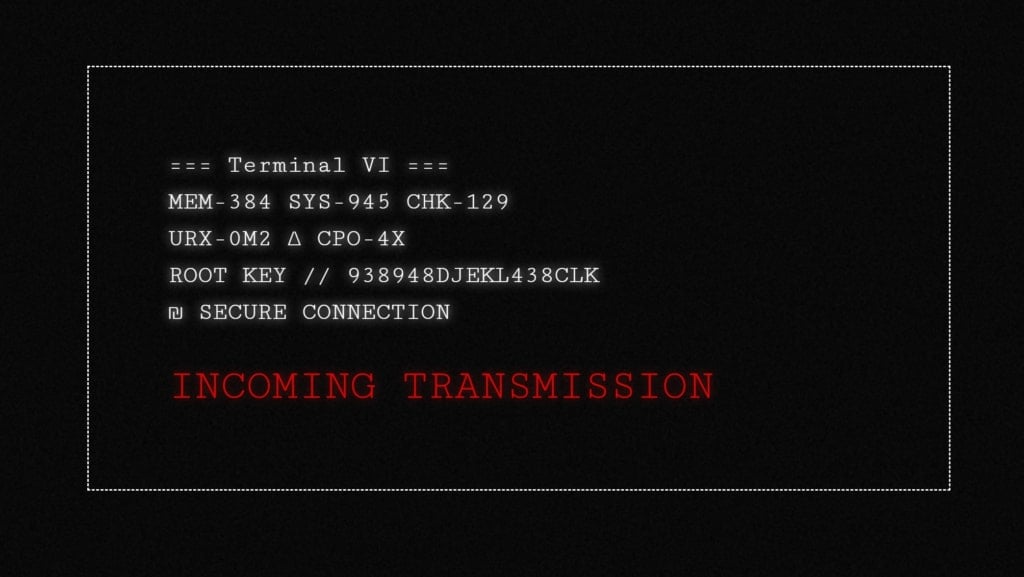 Like many of the games on this list, Andy Kelly's Derelict asks you to become a detective: Someone or something is missing, and it's your job to figure out what happened and/or where they went. (There seems to be something about this setup that works extremely well for indie games in spooky and spooky-adjacent genres.) In this case, we're in a sci-fi/horror tale: A deserted ship has been found floating in space, and, by digging through the ship's logs and other files, we're tasked with figuring out what went wrong.
A bit more complex than Buried: An Interactive Story, Derelict is powered with Twine — which, as Steve Rousseau pointed out at Digg in 2017, can be loosely described as a "text adventure 'game engine'" — and full of twists and turns for you to unearth. If you liked The Uncle Who Works For Nintendo, Derelict might be in your wheelhouse.
Available for free at Itch.io; play it right in your browser.
The Welcome To The Game Series
(CW: Murder, torture, and all the other stuff you'd expect to find in a horror game about the Deep Web.)
I've mentioned Reflect Studios' Welcome To The Game before; it was brought to my attention by a TGIMM reader in the comments of the creepy RPG Maker games roundup we published last April. An extremely difficult hacking sim, both the original Welcome To The Game and its sequel has players looking for hashes around the Deep Web in order to gain access to a "Red Room."
What's interesting to me about this one, though, is that it isn't just a hacking sim. It combines two distinct gameplay styles: Like Simulacra, a lot of it is spent poking around a device — a computer, in this case, primarily within a Deep Web browser — but like more conventional titles, the other part of it has you looking up from the computer and performing other actions to keep intruders from getting into your home while you're distracted.
Both games are very tough. Consider yourselves warned.
Available on Steam for $4.99 and $9.99.
Please Love My Computer Game
Remember Close Me? The pixel art game from Yai Gameworks that requires you to do things like play it at specific times of day to gain access to certain areas and parts of the story? Please Love My Computer Game is another experience by the same developer that will challenge you in some pretty unusual ways.
Like Close Me, the premise for Please Love My Computer Game sounds simple in theory, but in practice is anything but. The game's own description of itself is probably the best place to start:
"She waits. Explore an abandoned house in black and white as you solve cryptic puzzles and try to make discoveries. If you like to work with others to discover things, then you may like this game. I hope you love it, I really hope you do."
An apt description. Yai's games, I find, are best thought of as puzzle boxes: They can be cracked open, but only if you know exactly where to prod them — and the right techniques to apply as you do so. Don't forget to be a team player. You won't get very far otherwise.
Oh, and one more note: I'm not sure how strong the connection is between Please Love My Computer Game and Close Me, but for what it's worth, Please Love My Computer Game is filed under "Close Me Franchise" in Steam. Just, y'know… do with that what you will.
Available for free on Steam.
Lurking
Built by a team of students at the Digipen Institute of Technology's Singapore campus, Lurking takes place entirely in pitch blackness. As you make your way through its world, you "see" by making sound — kind of like echolocation.
But don't make too much noise. They'll hear you if you do. And if they hear you, they'll catch you.
Don't let them catch you.
Oh, and one other thing: Don't make too much noise in the real world, either.
The microphone on your gaming device can hear you, too. And whatever it hears… they hear.
Available for free on GameJolt, IndieDB, and via direct download.
Anatomy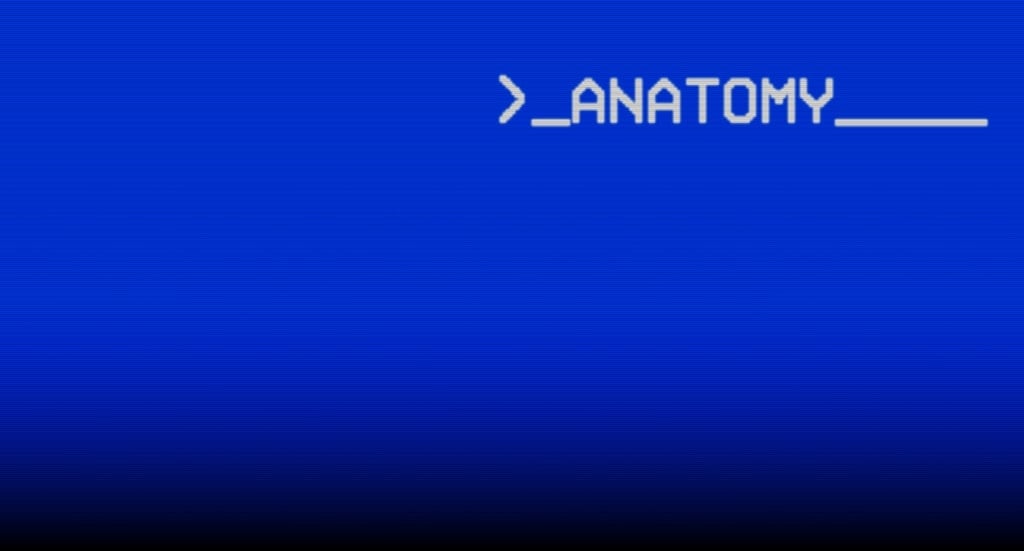 One of indie dev Kitty Horrorshow's most notable works, Anatomy is a haunted house game.
But a house isn't necessarily a building.
A house can be a body, too.
This one might look like a standard first-person exploration game at first; you are, after all, simply wandering a house, collecting and watching a series of old VHS tapes. But there's much more to it than that; you'll need to play through the game several times in order to finally achieve its true ending. But, as Chris Priestman put it over at Kill Screen in 2016, "Each return sees the tape having degraded further as it more fully realizes the terror that its visual error serves. You dig ever deeper into the chew of the tape."
If you're old enough to remember VHS — I certainly am — then you know that tapes don't last forever.
The contents aren't always permanent, either.
Available for $2.99 on Itch.io.
Her Story
Here's another one I've mentioned before, addressed again because I just love it that much: Her Story, from developer Sam Barlow.
Hannah Smith's husband is missing. She is brought in for questioning. He later turns up dead. And Hannah, of course, is the prime suspect.
But did Hannah kill him?
Is Hannah even who she says she is?
That's your job — to sort through Hannah's police interviews and uncover the mystery. And we're not talking about computer animated interviews, or motion capture footage — the game is built around real video footage, with Viva Seifert playing the role of Hannah. But it's not just as straightforward as watching a bunch of videos and typing in an answer; first, you have to find all the video clips — and then you have to figure out how they fit together relative to each other. You won't view them chronologically, you see — and what happens when is of the utmost importance. A tip: Learn to read between the lines.
Also, you're probably not who you think you are, either.
Available for $5.99 on Steam, Android, Mac, and iOS.
Mirror Layers
Created by RevoLab for Asylum Jam 2016, Mirror Layers has a familiar story: You start in a house; you approach a mirror; and suddenly, you're transported into a dark reflection of that house. From there, you must solve puzzles and avoid monsters as you attempt to escape this strange, mirror universe in which you've been unwittingly dumped. And, like Party 2!, IMSCARED, et al, the game will plunk new files on your computer as you go.
You might not always have access to the specific files you need — but other people will. Real people. People playing the game, just like you. And with the help of some cleverly integrated social media mechanics, you might just be able to get a hold of the files you need… as long as others are willing to help.
A note: Because of the social aspect, being able to complete Mirror Layers is dependent on other people actively playing the game at the same time you are — but because it's a few years old at this point, I'm not sure how active the community currently is. Plus, although a reworked version of the title was successfully Greenlit on Steam early in 2017, a) that version of the game doesn't appear to have materialized, and b) Greenlight has since been discontinued now anyway. As such, if you decide to play, you might want to prepare yourself for the possibility that you might not be able to finish it.
The experience might still be worth it, though.
Available for free on GameJolt.
Replica
Replica, built by South Korean developer Somi, is in the same subgenre as Simulacra and, to an extent, Welcome to the Game: The game is framed as if you're exploring the contents of another person's smartphone. In this case, though, you haven't just stumbled upon a random phone belonging to a missing person; you've been tasked (or, perhaps more accurately, coerced) by the government with hacking into someone else's mobile account in order to dig up evidence of terrorism. Rock, Paper, Shotgun described it as Papers, Please with mobile phones instead of papers, and well… they're not wrong.
The horror isn't just in the information you're acquiring.
It's in what you yourself are doing, too.
Available for $2.99 on Steam, Itch.io, Android, and iOS.
Forgotten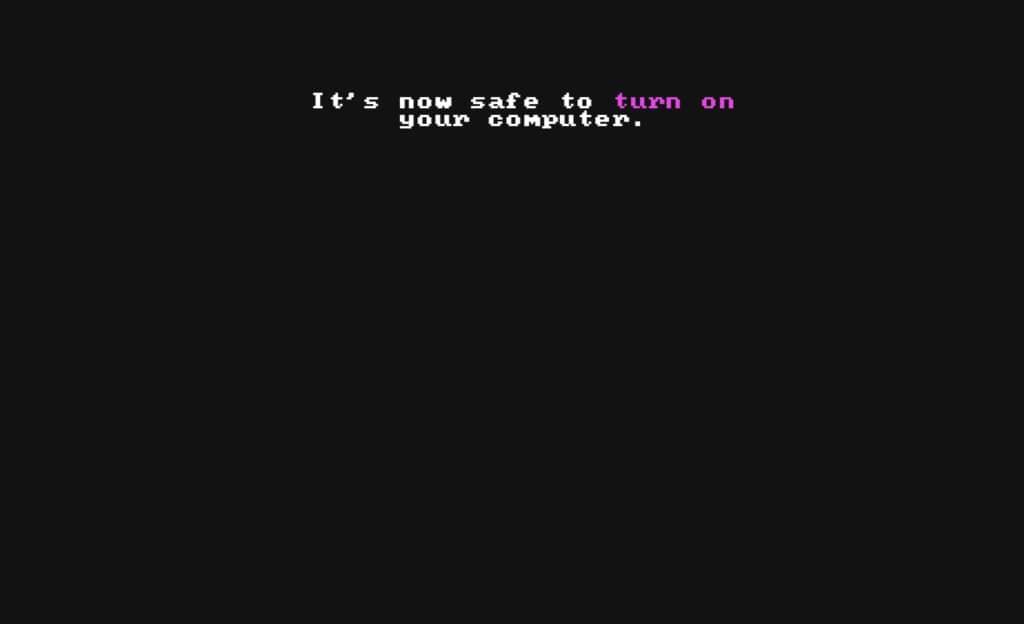 Forgotten only takes a few minutes to play completely through. A Twine creation by Sophia Park with art by Arielle Grimes, it takes the form of a badly degraded adventure game from the late '80s and very early '90s. But although you have choices, they're only the illusion of choice; the only choice that matters is whether you choose to play the game. It's subtle, requiring players to read between the lines for it all to really sink in. And when you do get it? It's more sad than scary — but then again, sadness can be a form of horror, too.
This might help you make sense of it, but don't read it unless you're really stumped.
Available for free on Itch.io; play it right in your browser.
Stories Untold
No Code's four-part anthology game is all about layers. The first segment, "The House Abandon," is a text adventure set in a derelict house; however, you're also playing said text adventure within an additional environment set up by the game: Rather than playing the game on your own, real-life computer, you're playing it on an in-game computer set in another room while increasingly odd noises rise up from outside limits of your peripheral vision. The individual segments, too, are interconnected, all forming one larger story you'll have to decode as you go. It hits the nostalgia buttons hard, particularly in that first segment — if you like Stranger Things, Stories Untold will probably appeal to you — but there's a reason for that.
Nostalgia, after all, is all about history — including your own personal history.
Available for $9.99 on Steam and Humble Bundle.
Pony Island
I mean, I couldn't not include Daniel Mullins' Pony Island, right? Legendary for its "Looks like one thing, OH SHIT IT'S REALLY SOMETHING ELSE" quality, it is… not a game about ponies.
If you know nothing else about it, I suggest stopping right there and just going and playing it.
Trust me.
Available for $4.99 on Steam and Humble Bundle.
Got some favorites of your own? Leave 'em in the comments — and let us know what you liked about them. And for more horror game recommendations of various sorts, head here, here, here, here, and here.
It's just a game, after all.
Isn't it?
***
Follow The Ghost In My Machine on Twitter @GhostMachine13 and on Facebook @TheGhostInMyMachine. And don't forget to check out Dangerous Games To Play In The Dark, available now from Chronicle Books!
[Photos via StockSnap/Pixabay, remixed by Lucia Peters; Tale of Tales; ultrabrilliant, Kitty Horrorshow, Aether Interactive/Itch.io]