Previously: Creepy RPG Maker Horror Video Games.
I like to play video games the same way I like to watch movies: Alone in the house with the lights out and the sound up. This, of course, is because I'm typically playing and watching creepy stuff — and the best part is, there's a whole host of amazing free and cheap horror video games available all over the internet, ensuring that I never, ever run out of material.
Sometimes, the internet is an okay place.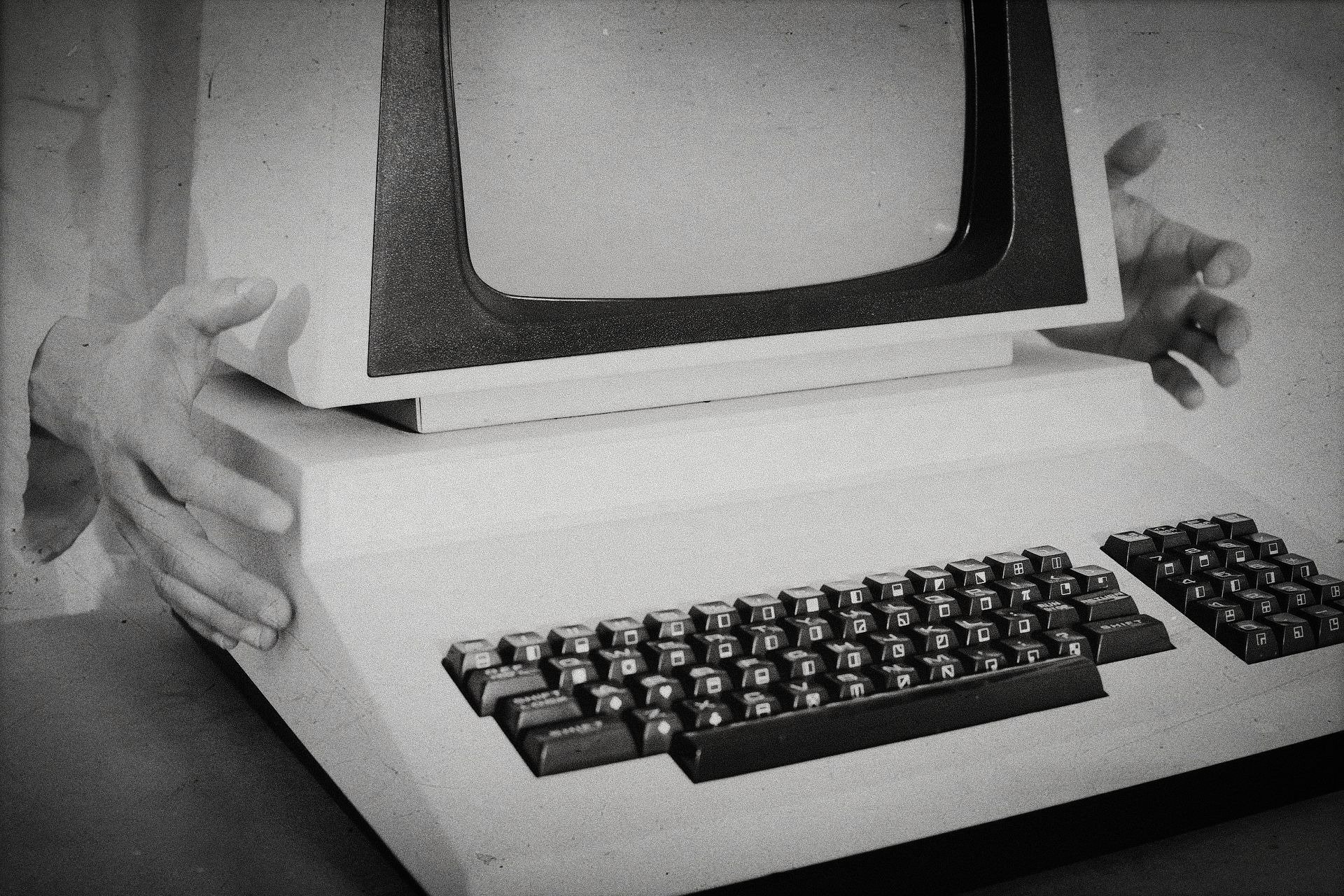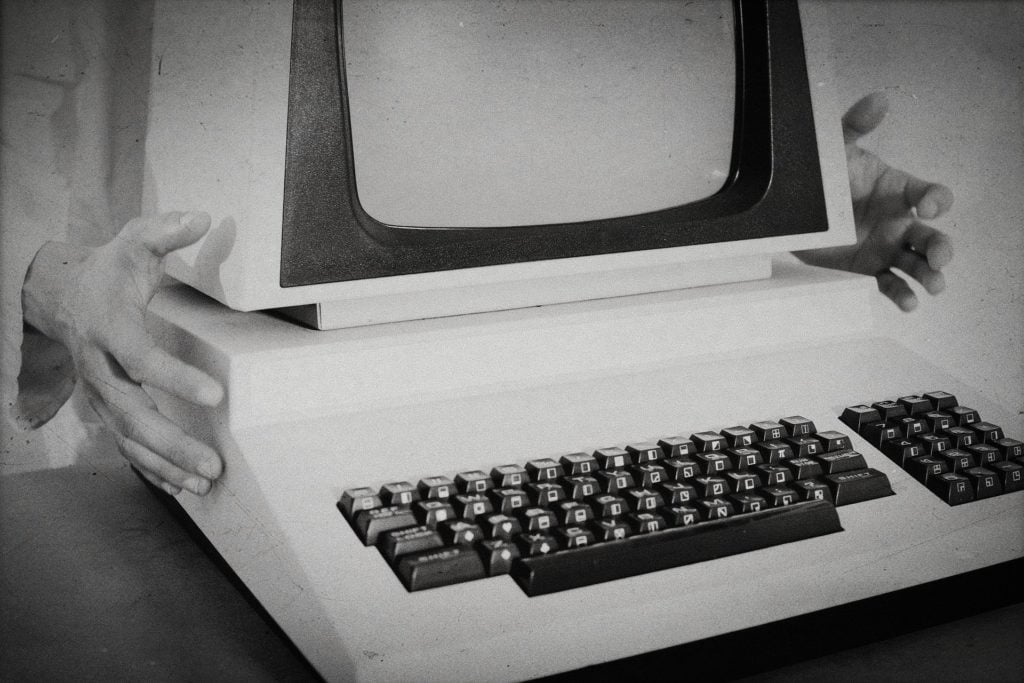 Free and cheap games, of course, tend to be indie productions, so you're generally not going to find big-budget, mainstream-style games in the mix — but I actually prefer it that way. Personally, I'm more interested in horror games that explore fear and weirdness in unconventional ways than I am in first-person shooters or standard third-person survival horror—and if there's one thing in which the indie world excels, it's unconventional storytelling.
[Like what you read? Check out Dangerous Games To Play In The Dark, available from Chronicle Books now!]
There are 17 bullet points on this list, but more than 30 actual titles are suggested throughout; if they cost actual money, they're under $5, but by and large, they won't cost you a penny. If you've got an internet connection and a computer, smartphone, or tablet, you can play them — and whether you're looking for something more like Silent Hill or something a little stranger and less straightforward, there's something for you here.
I recommend playing all of these with headphones in.
And don't forget to dim the lights.
Sara Is Missing
Although Monsoon Lab's Sara Is Missing is certainly flawed, the presentation alone makes it worth playing: It's essentially the video game equivalent of a found footage movie, except that instead of a reel of film or an SD card, you've found someone's phone — and it's up to you to dig through what's on said phone in order to figure out what happened to Sara. As the title suggests, Sara is, in fact, missing; the circumstances of her disappearance, however, aren't terribly straightforward. Was she involved in a cult? Is her phone possessed? Who the heck is this guy who keeps calling the phone looking for her? There are a lot of mysteries to unravel here, and it's a ton of fun to do so.
The game does rely a little too firmly on established tropes, and for a game that's supposed to make you feel like you're digging deeply into someone's digital and real life, it feels a bit too much like it's on rails at times; that said, though, it's still An Experience — and given that it's playable for free in some formats, I can't really complain that much. Although Sara Is Missing is available to play on PC, I actually recommend downloading the smartphone app version — it adds so much to the immersive qualities of the game.
I haven't played Monsoon Lab's followup, Simulacra, yet, but I hear it's better than Sara Is Missing; it's available for around $5 on Steam, Android, and iOS.
Available for free on Android and iOS; you can also name your own price for the PC and Mac versions on Itch.io.
The Uncle From Nintendo
Created using the open-source tool Twine, which is probably best described as the digital incarnation of the "Choose Your Own Adventure" school of storytelling, the browser-based game The Uncle From Nintendo is honestly one of my favorite games I've ever played. The setup is familiar — you play a child who's going over to their best friend's house for a sleepover sometime during the '90s, only to have things go horribly wrong — but The Uncle Who Works For Nintendo is surprisingly deep. It gets not only at our senses of both horror and nostalgia, but also at the nature of friendship, at memory, and at so much more.
Then again, perhaps that's only to be expected; it was, after all, made by Michael Lutz, who previously brought us My Father's Long, Long Legs.
I mentioned once before that, in notes for a potential installment of Scare Yourself Silly I never ended up writing, I jotted down the following thought about this game: "The things that we perceive as safe made unsafe: That's what horror is." I still think that's true.
If you need some help getting all six (yes, six) endings of the game, this map might be useful.
Available for free here.
Doki Doki Literature Club
I know, I know — you're probably sick to death of hearing about Doki Doki Literature Club at this point. But although it might be suffering from overexposure right now, I still think it's worth mentioning — and worth playing, if you haven't actually done that yet. I'll admit that getting through the first 40 minutes or so can be a bit of a slog — anime dating sims aren't really my jam — but it goes from zero to 60 really fast, and once it ramps up, it's one heck of a ride. If you liked the way Undertale messes with players on a super meta level, you'll probably dig Doki Doki. Plus, if the prevailing theory about this one is right — that is, that it's a sort of playable trailer for an upcoming game from Team Salvato — then we've got something pretty incredible-sounding to look forward to.
Available for free on Steam.
Cry Of Fear
An oldie: Cry Of Fear, the development of which began way back in 2008, was originally a Half-Life 1 mod, although it was released as a standalone game later on. Admittedly, the graphics are, uh, not great by today's standards (see: 2008, Half-Life 1); however, it's still effective. Pne of the quintessential horror-as-metaphor stories, it takes players on a journey through a twisted version of the world full of malformed creatures and vicious monsters as 19-year-old Simon copes with severe trauma and depression. If you like the Silent Hill franchise, Cry Of Fear will probably do it for you, too.
Available for free on Steam.
The Static Speaks My Name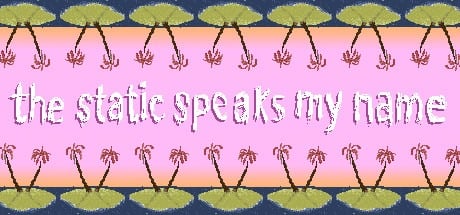 The first thing you should know about The Static Speaks My Name is that it's short — only about 10 minutes in length, or maybe 20 if you really stretch it out. The second thing you should know is that its focus is not the gameplay — as designer and developer Jesse Barksdale put it to Kotaku, "My intention was to create an experience with an emphasis on story, character and emotion, not gameplay. Kind of a right-brain game. To create something that made you feel like you were someone else, but not as an escape." And lastly, you should know that it deals with depression and suicidal ideation — but in a very human way. It's humorous and absurd as well as disturbing and frightening; as you lead its main character around on what might be the last night of his life, there are some laugh-out-loud funny moments on top of the poignant ones. I highly recommend reading Joel Couture's essay "Today Will Be A Better Day: Depression And The Static Speaks My Name" on Indie Game Magazine for some insight, although be warned that there are spoilers.
Available for free on Steam.
Close Me
The description of Close Me on Steam is deceptively simple: "You start the game, you wake up, and eventually you will close the game. One day, you may even start the game again. That's the game."
Of course, the game itself is far from that simple; everything that happens between waking up and closing the game, and then everything that happens between closing the game and starting it up again — it all matters. I have my own theory about what it's about, but honestly, I think you're best going into this retro-style game without knowing much… except for its name. Take it at face value; it's important.
Available for $0.99 on Steam.
The Room Series
No, not that The Room. I'll admit that I'm not totally sure why I feel like this series of puzzlers by Fireproof Games belongs in a list of horror titles… but somehow, it just makes sense to me. Originally developed to make use of the unique capabilities of smartphones and other touchscreen mobile devices, the four games that make up The Room franchise have gotten more ambitious as they've gone on: While the first game was mostly just about unlocking an increasingly complicated series of puzzle boxes in an eerie yet undefined room, each successive installment has upped the ante with bigger environments and more storytelling elements. That said, though, there is a through-line that carries through all of the games — something gothic and Victorian, not quite a ghost story, but not simply a mad scientist tale, either. It's really, really easy to lose hours to these games and not even realize it.
They've been released for both Android and iOS devices, although prices vary depending on which system you use. On iOS, the first installment is free, after which they go up in price incrementally according to how recent they are; the most recent release, Old Sins, is about $5. On Android, the first installment is $0.99, but the most recent available game is The Room 3. Old Sins hasn't been released for the platform yet.
Available on Android and iOS; prices vary.
Nightmare House and Nightmare House 2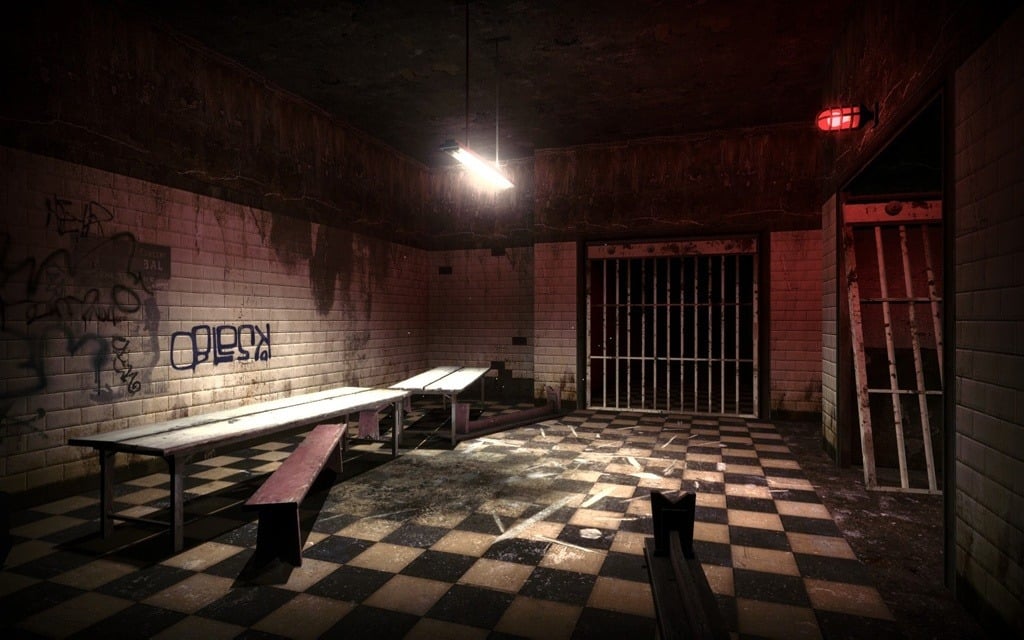 Like Cry Of Fear, the two games that make up the Nightmare House series are Half-Life mods; this time, though, they used Half-Life 2 as their base, so the graphics have stood up to the test of time a bit better. The first Nightmare House is short — maybe 30 to 45 minutes if you really take your time — but it's probably best viewed as a sort of prelude to the second game in the series. Because Nightmare House 2? That's a full-on adventure. As you travel through — and attempt to escape — Never Lose Hope Hospital, you'll unravel exactly what went on within its questionable walls, as well as survive some really unique (for the time, anyway — it was released in 2010) gameplay elements: Rooms that rearrange themselves when you're not looking, seemingly inescapable hallways, and of course, mannequins behaving in ways that no mannequin ever should.
It all sounds a little trite as I'm writing it out now, but I really, really enjoyed the Nightmare House games when they were first released, and I definitely think they're still worth checking out now.
Available for free here.
The Rusty Lake Games
There are a lot — a lot — of room escape games available on most mobile devices. Rusty Lake's, however, are… different. For one thing, they're a heck of a lot weirder; they quite Lynchian, occupying an environment that's sort of like what I imagine a cartoon show version of Twin Peaks would look like. And — perhaps more importantly — the games aren't isolated. They hang together, all telling an increasingly bizarre story about a mysterious lake that seems to be a sort of purgatory — a place souls collect when they can't move on. (Rusty Lake, by the way, is the name of both the setting of the games and the developer who makes them.)
There are two types of games in the series; the Cube Escape games are free, while the "premium" games cost about $2 to $3 a pop.
Afraid Of Monsters
An earlier Half-Life mod by the same developer who made Cry Of Fear, Afraid Of Monsters is similarly metaphorical. This time, the focus is addiction; you play as David Leatherhoff, who has become reliant on a type of experimental painkiller. Both the original mod, which was released in 2005, and the 2007 director's cut are available on ModDB.
I find it interesting that both of these games deal with fighting one's metaphorical demons by making them literal.
Available for free here and here.
The SCP Games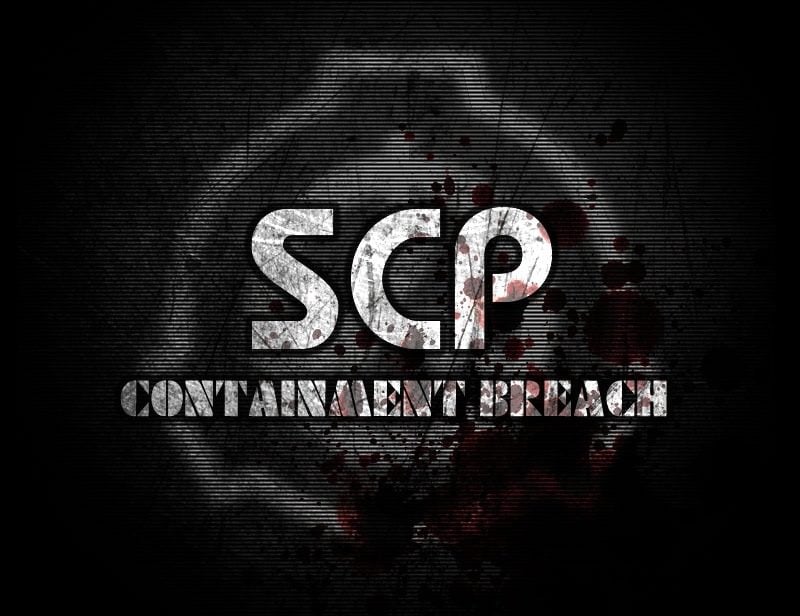 There have been a lot of games based off the SCP Foundation made over the years, so I won't go over all of them here; you can find solid lists of the many offerings on hand here and here.
The most notable ones, however, are worth mentioning by name: First, there's SCP-087, as well as SCP-087-B; the first was created by Haversine as a quick "coffee break experiment" meant to recreate the staircase and entity that make up the entry for SCP-087, while the second, inspired by Haversine's game and made by Joonas Rikkonen (AKA Regalis), built off the premise.
Rikkonen went on to create SCP: Containment Breach, which has become a touchstone in the fandom. Featuring SCP-173 as its main antagonist, the game took off in a way that no one could have predicted; the original version is still available to play here, but a Unity version was later released and may run better for today's players.
Then there's SCP: Secret Laboratory. I haven't played this one yet, although I really should; it's available for free on Steam, after all, so it couldn't be easier to get your hands on it. A remake of the Garry's Mod gamemode SCP Breach and inspired by Containment Breach, this one seems to exist on a much larger scale than any of the previous offerings; a multiplayer game set in the SCP facility with randomized maps and player roles generated each time you play.
All games mentioned here are available for free; click through the respective links and you'll find where you can download them.
IMSCARED
Long before Undertale and Doki Doki Literature Club started messing with us, IMSCARED took hold of our computers — and I don't mean just metaphorically. What looks at first like a mediocre attempt at a retro-style horror game turns into something much, much more as you play; I've rarely encountered a game that so successfully makes the player themself into the protagonist of the story. As is the case with several other games on this list, though, IMSCARED is best gone into without minimal foreknowledge, so I'll stop there before I give the whole thing away. Originally released for free on Gamejolt in 2012, IMSCARED was polished up for Steam in 2016, so you've got options in terms of which version you play.
Available for free here and for $3.99 on Steam.
Bendy And The Ink Machine
I'm cheating a little bit here; the first episode of Bendy and the Ink Machine is free to play, but each successive episode — there are four out right now, and I believe there will be five total in the end — is $5.99 a pop. That's pretty pricey, especially given that two of the four episodes are only about half an hour long. It's worth at least playing the first episode, though; while the gameplay isn't anything unusual, the style and the lore are fascinating. You play as an animator who's been invited back to his old studio by his former boss, only to find upon arrival that something unholy has been going on inside those walls since you left; if you're at all interested in old cartoons from the 1920s and '30s (or just find them really freaky), you'll likely get sucked into this one pretty quickly.
Available on Steam; episode one is free.
Pony Island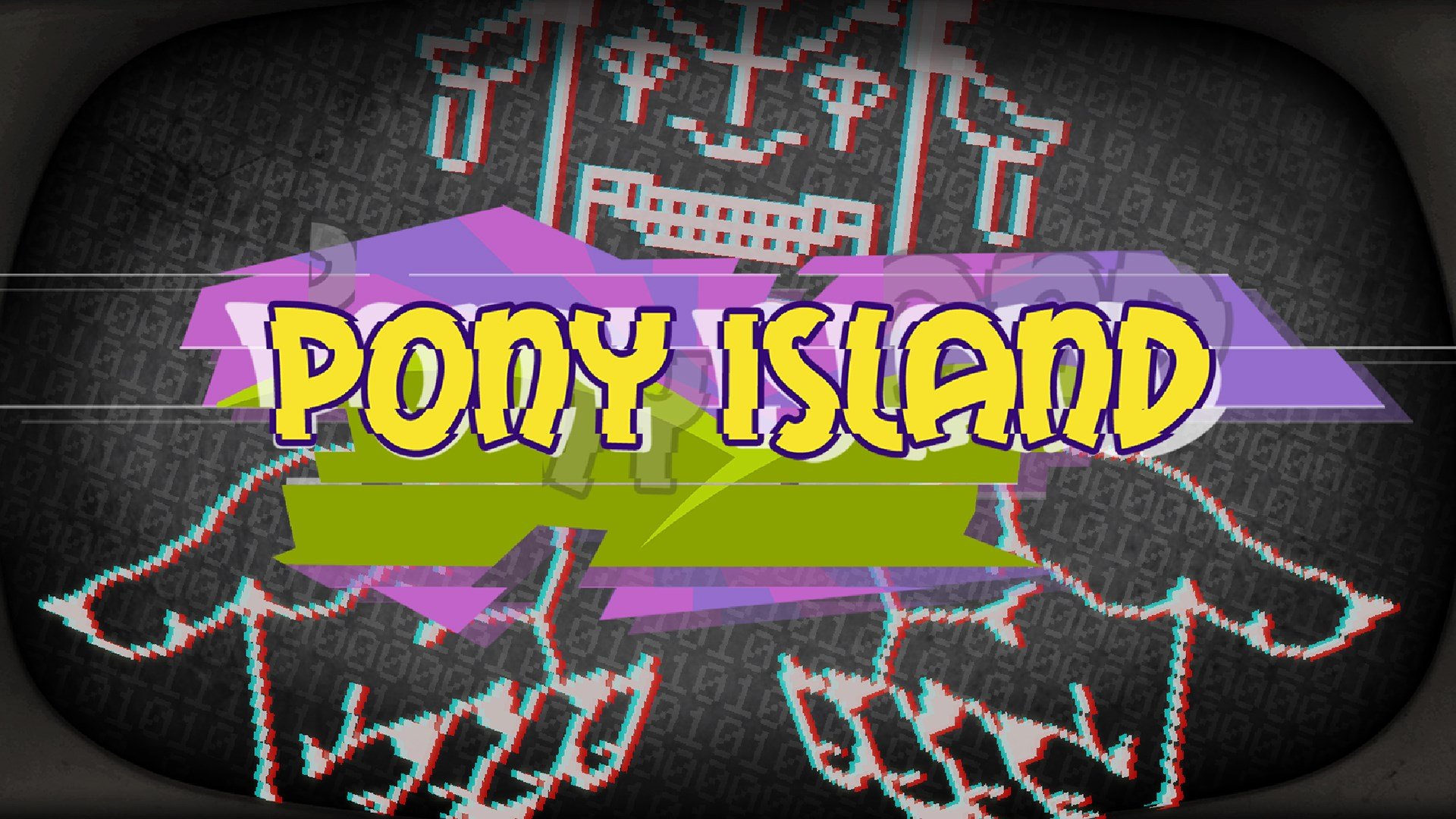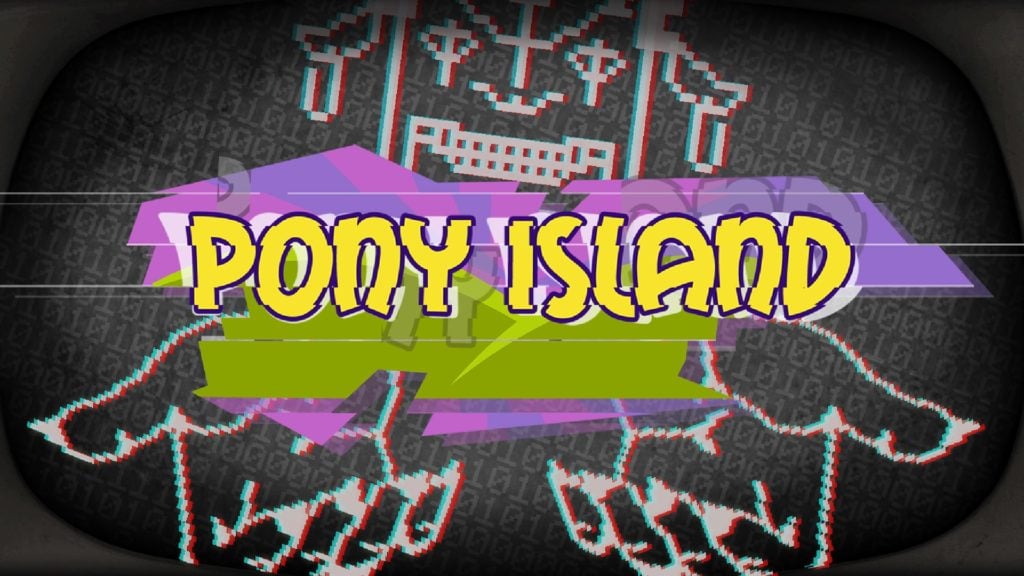 Like Doki Doki Literature Club, Pony Island looks like one kind of game, but turns out to be something completely different. My Little Pony, this is not.
Available for $4.99 on Steam.
Corridors And The P.T. Port Project
P.T. has gone down in history for two reasons: One, it was an astonishing feat of game design, particularly for something that turned out to be a mere trailer (Get it? P.T.? Playable trailer?); and two, the game it was meant to be teasing — Silent Hills, an installment of the Silent Hill franchise that would have paired Hideo Kojima with Guillermo del Toro on a game starring Norman Reedus, plus some unspecified involvement with Junji Ito — never came to fruition.
I'm still upset about the fact that I will never get to play Silent Hills.
I'm also upset about the fact that P.T. was eventually pulled from the PlayStation Store, where it was originally available for free; although I was fortunate enough to play it while it was available, alas, I will never again be able to have that experience (not without a lot of work, that is).
Or at least, not in its original form. The good news is that a number of fans have attempted to recreate P.T. — and some of the attempts have been quite successful. Developer SmoggyChips, for example, first posted a short game called Corridors to GameJolt that recreated the P.T. corridor using BSP brush in Unreal Engine 4; now they're at work attempting to put the game back together using ported assets directly from P.T. itself. The project is still very much in progress, but the early build is available to play via Itch.io.
It's also worth noting that a number of indie games have been announced that are meant to be spiritual successors to P.T., among them Allison Road and Visage; however, many of these games have been stuck in developmental hell for years, which means I'm not holding my breath on their being released anytime soon (or, perhaps, even at all; Allison Road, after all, was already cancelled once). In the meantime, these fan-made recreations of P.T. are nice to have. You can also support SmoggyChips on Patreon if you want to lend a hand in making this one happen.
Corridors is available for free on GameJolt, and the P.T. Port Project is available for free on Itch.io.
And now, a couple of games I haven't played, but hear good things about:
123 Slaughter Me Street
I will freely admit that I have no idea what 123 Slaughter Me Street and its prequel are really about, but I've seen it all over Horror YouTube recently, so I gather that it's ripe for analysis. It looks kind of like what I imagine a high-octane haunted attraction inspired by Sesame Street might look like. The first game is $2.99 while the second is $4.99.
Available on Steam; prices vary.
Home
I have no excuse for not having played Home yet. Developed by Benjamin Rivers and released in 2012, it sounds like exactly the kind of thing I'd enjoy. Here's its description from its own website:
Home is a unique horror adventure set in a beautifully-realized pixel world. It's a murder mystery with a twist—because you decide what ultimately happens.
Awakened by an oncoming storm, you open your eyes to discover yourself in a strange, dark room — tucked away in a house that's not yours.
As you play the game, it changes — subtly, almost imperceptibly — to reflect your perspective. It's a horror game unlike any other, and as you'll discover, its truths are entirely subjective."
I mean… yes. Yes to all of that. Yes, please.
Available for $2.99 on Steam, as well as a whole bunch of other places.
Got any titles to add? Drop 'em in the comments!
***
Follow The Ghost In My Machine on Twitter @GhostMachine13 and on Facebook @TheGhostInMyMachine. And don't forget to check out Dangerous Games To Play In The Dark, available now from Chronicle Books!
[Photos via andreas160578/Pixabay, remixed by Lucia Peters; screenshot/The Uncle Who Works For Nintendo; the whale husband; Hen Matshulski; Joonas Rikkonen; Daniel Mullins]