This new feature on The Ghost In My Machine draws its name from the title of a creepypasta story. Unlike the pasta, however, TGIMM's "The Weird Part Of YouTube" isn't going to focus on gore or videos that traffic primarily in shock value; instead, we're going to look at the eeriest videos and web series I can find — the ones that are probably fiction, but feel like they could still be real.
So, with that in mind, let's talk about Petscop.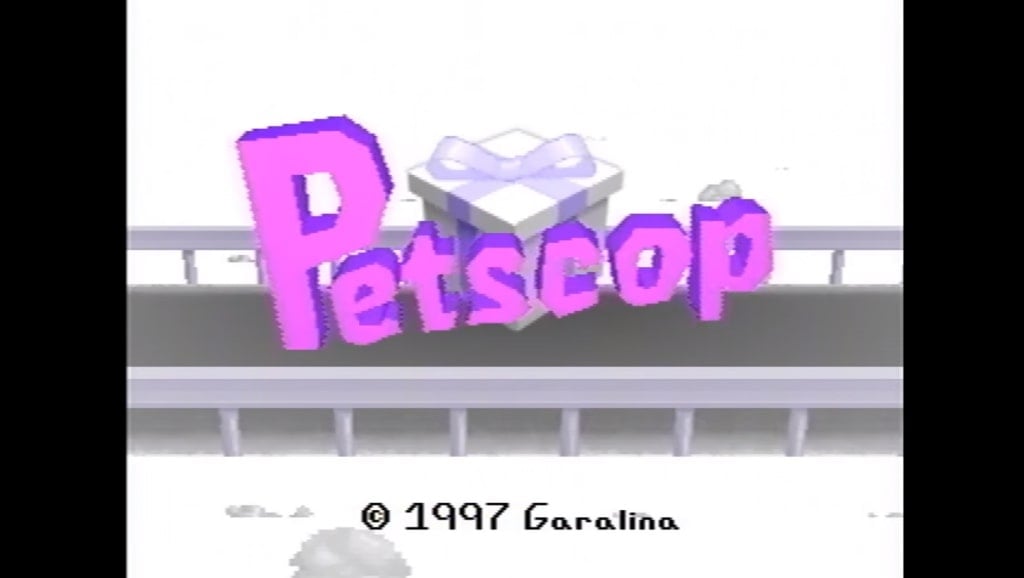 On March 12, 2017, a video purporting to show gameplay footage of an unfinished PlayStation game called Petscop was uploaded to YouTube. The account on which it appeared, also called Petscop, was brand new, having only been created the day before. It's presented with virtually no introduction; the video's description reads simply, "The game I found" — no punctuation — and its narrator, believed to be named Paul based on what he titles his game file, begins somewhat in medias res. According to Paul, he uploaded the video "just to prove to you that I'm not lying about this game." Its aim will be "to walk you through everything I've seen so far"; he adds, "Obviously it will be exactly as I described it, because this is it."
[Like what you read? Check out Dangerous Games To Play In The Dark, available from Chronicle Books now!]
What we don't know, of course, is who he's previously spoken to about Petscop — who the "you" in his opening narration refers to. Reading between the lines, it seems pretty clear that whoever it is has been unconvinced by whatever he's said about the game so far, so the gameplay footage is an attempt at changing their mind. Seeing is believing, and all that.
In any event, the game, whose menu screen bears a copyright date of 1997 from a developer called Garalina, appears unremarkable; the point is simply to guide a strange little avatar in finding and re-homing a number of Pets (Petscop stylizes "Pets" with a capital P), solving puzzles to catch each Pet you come across. It might appeal to Pokemon fans, although Petscop is more about collecting Pets than it is about training them up for battle.
I would argue, though, that right from the get-go, something is still… off about the whole thing. Consider Petscop's opening dialogue, which scrolls across the screen as soon as you start a new game:
"The Gift Plane has closed indefinitely, and all personnel have left. If you are unaware, The Gift Plane provided homes to over a hundred young Pets. Unfortunately, we have failed to remove all of the Pets from their homes. 48 Pets remain here, at the time of writing. We would strongly encourage you to visit our 8 homes and find some friends to take with you. Every Pet is uniquely valuable. You should have no problem finding somebody that you love."
Think about that for a moment: According to this text, a place that once provided homes to at least 100 creatures who depend on being cared for by someone else for survival has closed, and everyone who worked there is gone… leaving the Pets all alone. They weren't rehomed before the place was shut down, and now there's no one left to provide the care they need — to make sure they're fed, cleaned up after, kept warm if needed, played with, and all of the other things that go along with Pet ownership. What's more, one of the first Pets you encounter, a purple, hat-wearing blob named Amber, is found all caged up — which means that Amber has just been locked in that cage since whenever The Gift Plane's last day of operation was.
The Pets were all abandoned, and without anyone to care for them, they'll probably all die.
That's pretty disturbing.
But it's nothing compared with what's to come.
After catching a few Pets and running into the roadblocks presented by the game's unfinished nature, Paul tells his audience, "Now I'm going to show you the part that's actually interesting." He reveals that a note he received with the game contains a cheat code, as well as someone's observation about what happened when they used the cheat code. The note, which Paul has added to the video as an annotation, reads as follows:
"I WALKED DOWNSTAIRS AND WHEN I GOT TO THE BOTTOM, INSTEAD OF PROCEEDING, I TURNED THE RIGHT AND BECAME A SHADOW MONSTER MAN
6/13/97
For you:
Please go to my website on the sticker and also go to roneth's room and press start and press down down down down down right start"
Paul proceeds to input the code in the room belonging to the Pet called Roneth, then exits the building.
Where he ends up is… not where he originally came from. It's dark out, for one thing, and there appears to be a grassy field underfoot. This is known as the Newmaker Plane, and it's where the real mystery of Petscop plays out.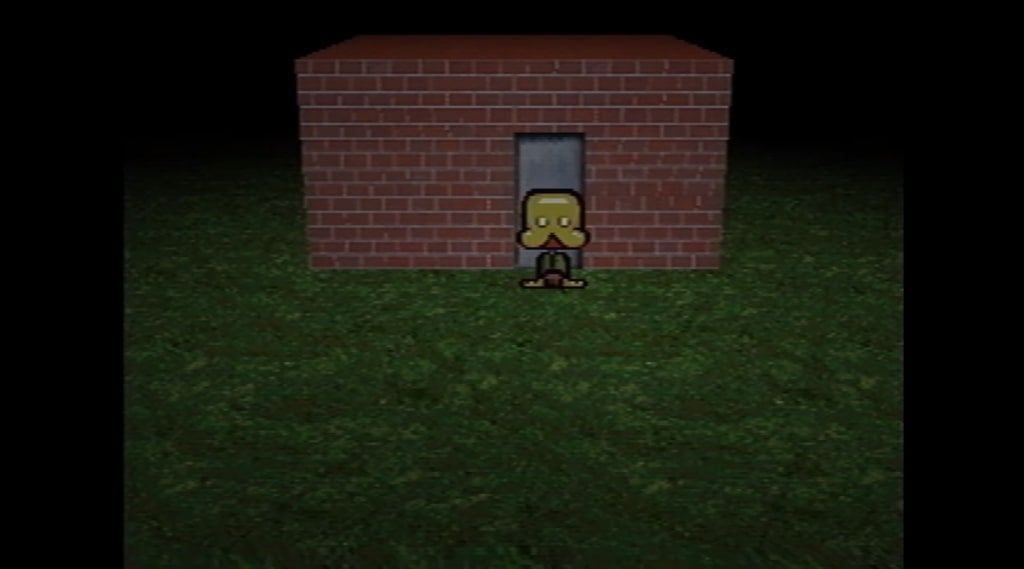 Exactly what that mystery is, however, isn't completely clear. As Paul wanders around the Newmaker Plane, he learns about several children — Michael Hammond, Tiara, and Care — at least one of whom is dead (Michael), and all of whom may have been abused. He finds a windmill where something terrible seems to have happened, a strange "Tool" that will answer specific questions put to it (if you ask it, "Who I am?", it responds, "Newmaker," so it appears the player character shares a name with the location we're in), and a "Quitter's Room." The children each have bedrooms, which may be visited after certain puzzles have been solved; there's also an "Office" with a telephone, a shack with a large daisy growing in it, and — perhaps most disturbingly — a "Child Library."
Something is clearly very wrong, but exactly how it will all add up remains to be seen. What is the game trying to communicate? What does it have to do with Paul? Is the game haunted? Who made Petscop, and why? What does the word Petscop even mean?
One of the most prominent theories has ties to real life: The Candace Newmaker theory. (Warning: Discussion of child abuse, "attachment therapy," other distressing topics ahead.) Born Candace Tiara Elmore in Lincolnton, North Carolina on Nov. 19, 1989, Candace and her siblings were removed from their parents' home at an early age due to neglect; the siblings were separated, but Candace was adopted by Jeane Elizabeth Newmaker of Durham, North Carolina at the age of five. She was given a new name along with the adoption — Candace Elizabeth Newmaker.
According to The Guardian, Jeane Newmaker claimed that Candace had severe behavioral problems, although her teachers reportedly did not recall Candace as being badly behaved. When Candace was 10, Newmaker took her to Evergreen, Colo. to undergo a two-week "attachment therapy" intensive meant to address these issues with therapists Connell Watkins and Julie Ponder. Highly controversial, "attachment therapy" involves a number of extreme techniques intended to treat attachment disorders; "holding therapy," in which a child is physically held down by a parent or therapist, allegedly in order to show them both that they are safe and that someone else is in control, is one, while "rebirthing," which simulates birth, allegedly to provide a clean slate for the child and parent to bond, is another. Opponents believe "attachment therapy" to be harmful and abusive.
Candace was made to undergo a "rebirthing" session on April 18, 2000. During this session, she was wound up in bed sheets and told to fight her way out, while four grown adults — Watkins, Ponder, and two "therapeutic foster parents" — piled on top of her to impede her efforts.
She suffocated to death as a result.
Watkins and Ponder were tried and found guilty of reckless child abuse resulting in death; they were sentenced to 16 years in prison. (Watkins was paroled in 2008.) The two "therapeutic foster parents" who assisted in the "rebirthing" session, Brita St. Claire and Jack McDaniel, pleaded guilty to negligent child abuse and were sentenced to probation and community service. Jeane Newmaker pleaded guilty to neglect and abuse and was given a four-year suspended sentence.
It's a horrifying and deeply upsetting case.
Besides the obvious connection of the name "Newmaker" and the general theme of child abuse, there are a few specific details that suggest Petscop might in some way be related to — or, at the very least, reference — Candace Newmaker. One is the character name "Tiara," which was Candace's middle name prior to her adoption. The other occurs in the Quitter's Room.
A room Paul discovers in the second video, "Petscop 2," the Quitter's Room screen consists of both a regular room and its own mirror image. Paul, on the right-hand side of the screen, is actually wandering around the mirror image version of the room; the words "Quitter's Room" are written on the floor in reverse, while on the left-hand side of the screen, they're written correctly. The other side of the room also features another character who mimics Paul's movements… mostly. (Pay attention, now.) Lastly, there's a note on the wall that reads, "Do you remember being born?"
The note can be taken as an overt reference to Candace Newmaker; she died during a "rebirthing" session. But the name of the room itself also has significance: The "rebirthing" session was recorded, and in the video, one of the two therapists can be heard repeatedly calling Candace a "quitter" after the girl answers "No" to the question, "Baby, do you want to be born?"
That "No" was the last word Candace ever spoke. (The transcript of the session can be found here, but fair warning — it's quite disturbing.)
As Night Mind points out, though, there's one big problem with the Candace Newmaker theory: Candace died in 2000 — three years after the development of Petscop, according to its 1997 copyright date. For that reason, we're likely not looking at a situation in which Candace's ghost has been coded directly into Petscop; the fact that she was still alive when Petscop was made renders this idea impossible.
That said, though, it's still possible that there's some sort of connection here. Although not all the pieces fit, an awful lot of them do — which, to me, suggests that there might be something to the theory after all. The name of the Quitter's Room, that room holding a note about remembering being born, a character having been given the somewhat unusual name of Tiara (seriously, how many people named Tiara do you know?), the fact that all of these things take place in a location called the Newmaker Plane… it all seems a little too pat to be a complete coincidence; these choices — which would have been made by the creator of the whole story, not just the in-universe story or the game itself — feel much more deliberate than that. What's more, Candace Newmaker's death is not the only attachment therapy-related death to have occurred, although it is one of the most well-known. Perhaps it's a clue for us to look for something related, but deeper.
There's also this: Just because the game's menu screen says it was made in 1997… doesn't necessarily mean that it's telling the truth.
There are many more connections to be made here — the Daisy-Head Mayzie one, for example, which references a Dr. Seuss book published posthumously in 1995 (Theodore Geisel died in 1991) — and the story is still unfolding. Regardless as to how it all shakes out, though, to me, Petscop is a wonderful example of how the things you don't see in a story can be much more frightening than the things you do see. We don't know how Paul acquired the game; we don't know who wrote the note that came with it (or what the "website on the sticker" is, or if both parts of the note were written by the same person); we don't really know who Paul is making these videos for, although a moment in "Petscop 2" suggests that it's for someone very specific who's supposed to visit him soon; we don't even know everything that Paul has actually seen in the game, due to his choice to censor some key moments — a choice we also don't know the reasoning behind yet.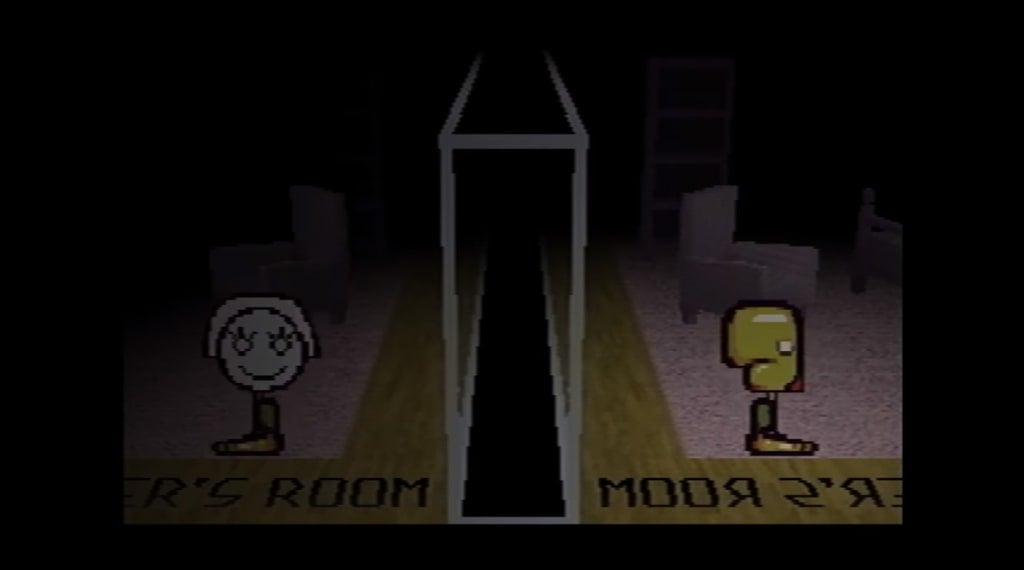 But all that not-knowing is essential to the storytelling; it's what keeps us with it, driving us to continue digging through all the pieces we've got and waiting eagerly for more.
Of course, there's one additional question that hangs over everything else: Is Petscop a real game? As you may have guessed from the language I've used to discuss it, my money is pretty firmly on no; not only does Petscop bear all the marks of an extremely well-executed creepypasta the likes of which we haven't seen since "BEN DROWNED" or the "NES Godzilla Creepypasta," but — and perhaps more importantly — if it were real, I have no doubt that at least one intrepid viewer would have dug up external proof of its existence by this point. The internet loves a good mystery, and folks can get incredibly resourceful when they're hot on the trail of one — and yet, no one has been able to find anything about a company called Garalina, or the history of Petscop's development, or anything else. That's a big tip-off to me.
For what it's worth, TV Tropes notes, "Petscop can be categorized as an Alternate Reality Game of sorts; however, there is little-to-no fan interaction (besides Paul addressing his audience in the description of 'Petscop 5') and there is no concrete proof that the events in the videos are fabricated, meaning Petscop could very well be a real (but obscure) game." I think, though, that to say this is to fall prey to a logical fallacy — the one commonly known as "argument from ignorance." Also referred to as "appeal to ignorance" or by the Latin phrase "ad ignorantium," this fallacy states that the absence of evidence is not evidence of absence. In the case of TV Tropes' take on Petscop, I would argue that fact that there isn't any evidence that the events seen in the videos are fake does not necessarily mean that the events seen in the videos are true. Besides, you could easily flip the whole thing around, too — to use TV Tropes' phrasing, there's no concrete proof that the events in the videos are true, meaning Petscop could very well be a fake (but convincing) game.
Either way, though, I'm looking forward to seeing where the story goes next. As of this writing, 10 videos have been uploaded, and it's clear that more are on the way. Check out the full series at Petscop's YouTube channel.
***
Follow The Ghost In My Machine on Twitter @GhostMachine13 and on Facebook @TheGhostInMyMachine. And don't forget to check out Dangerous Games To Play In The Dark, available now from Chronicle Books!