Previously: What To Do On Halloween, 2020 Edition.
As I have often argued in the past, I am of the firm belief that spooky fiction is good at any time of year. It is, however, particularly good at Halloween — and the good news is, there are loads of excellent horror books and short stories available online for free, just waiting for you to put them in front of your spooky little eyeballs or inside your spooky little earholes, and, hopefully, preventing you from sleeping for at least a few nights afterwards. So, if you're looking for something to keep you occupied on All Hallow's Eve (and before, and after, and forever and ever and ever), I've taken the liberty of curating some options for you.
[Like what you read? Check out Dangerous Games To Play In The Dark, available from Chronicle Books now!]
Below, you'll find two lists: One featuring seven excellent sources for spooky fiction you can read online for free, and one featuring 12 specific works of spooky fiction — short stories, novellas, and complete books — you can also read online for free. The pieces range from the very old to the very new, so whether your tastes are a little antiquated, super modern, or somewhere in between, there's probably something here for you. They're also of varying lengths, from short and sweet to long and epic.
Note, though, that while I'm highlighting stuff here that's accessible without needing to shell out any additional cash, it's absolutely worth supporting the organizations, publications, writers, editors, and other creatives putting this work out there in first place with actual dollars. So, if you like what you read and you're able to, consider donating, subscribing, joining Patreon campaigns, etc.; that's the best way to ensure that these people whose work you love are able to continue producing that work, giving you even more work you'll probably love.
So, with all that in mind, here are some ideas for what to put on your digital bookshelf, and where you can find them.
General Sources:
Obviously, the sources below aren't the only places you can read spooky fiction on the internet, either for free or otherwise; heck, they're not even the only places I read spooky fiction on the internet. They are, however, the sources that I tend either to reference in my work or just come back to for my own enjoyment time and time again, so that's why I'm listing them here. Consider this a place to start.
Project Gutenberg. Founded in 1971 by Michael S. Hart — who is also the inventor of the e-book — Project Gutenberg is the world's oldest digital library. It's totally free to access, and its offerings are available in a wide array of formats, including HTML, EPUB, Mobi (for Kindle), and plain text. As such, its books and other materials can be read right in your browser from just about any device, or via the e-reader of your choice.
It does, however, have its downsides. For one thing, because Project Gutenberg is composed almost entirely of stuff in the public domain (that is, most of it ranges from old to extremely old), it skews very white and male. It's also a little intimidating to navigate unless you're looking for a specific title.
To counteract that last issue, though, there are a number of collections, called Bookshelves, that offer curated selections of material falling under specific headings. For readers in search of something spooky, try the Horror, Gothic Fiction, Folklore, Mystery Fiction, Science Fiction, and Science Fiction by Women shelves.
Wikisource. Like Project Gutenberg, Wikisource is a free digital library. Also like Project Gutenberg, it's comprised generally of works in the public domain, so, again, the writers represented in its collection tend towards the white and male. But, hey, if you're interested in, say, Edgar Allan Poe, M. R. James, or Ambrose Bierce, it's a good place to go for those.
Wikisource is easiest navigated via its portals and categories; portals tend to be landing pages for lots of different kinds of works that all fall under a specific genre, while categories tend to be smaller groupings within those genres. Portals are better organized in that the works are filed by criteria like subgenre or region of origin; they also clearly identify the authors in the listing, which categories don't often do.
A few portals worth checking out include Horror, Ghost Stories, Gothic Fiction, Folk Literature, Mystery, and Thriller; or, among categories, try Horror Novels, Horror Short Stories, and Horror Poetry.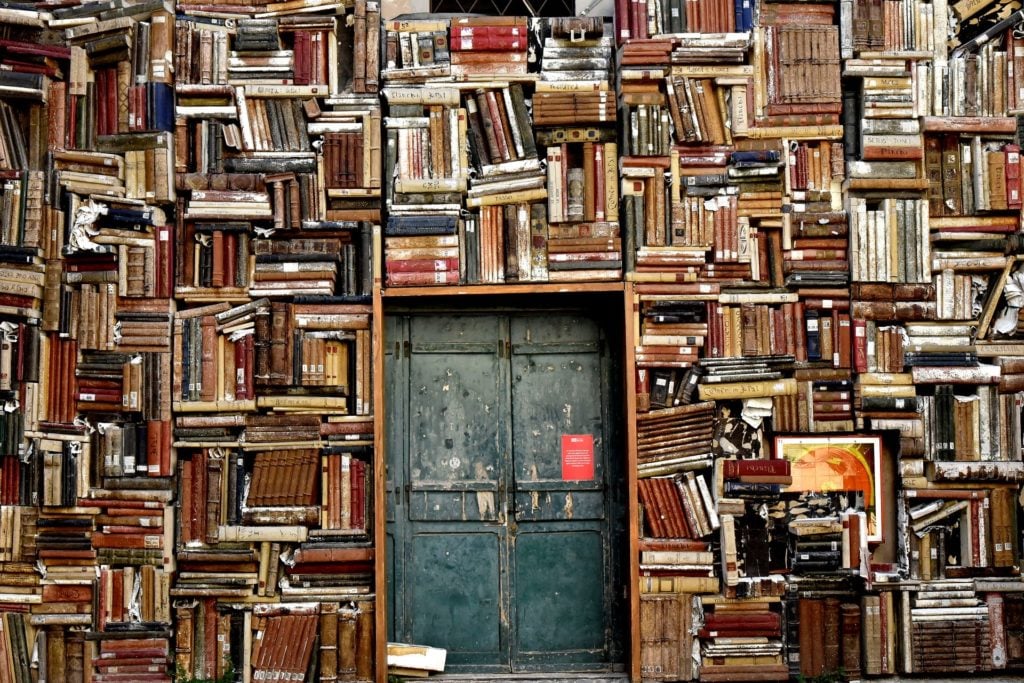 Tor.com's Fiction section. Publisher Tor Books, which has long specialized in genre fiction — mainly sci fi and fantasy — launched Tor.com in 2008, and in the decade-plus since, it's become an excellent online magazine, publishing everything from news and essays to original fiction. Writers published recently at Tor.com include Tamsyn Muir, Seanan McGuire, Stephen Graham Jones, and Charlie Jane Anders — that is, many of the most exciting writers working today.
The full fiction listing can be found here; the drop-down genre menu offers more succinct ways to browse, with expansive options including not just Horror, but also things like Apocalyptic and Post-Apocalyptic, Dark Fantasy, Fairy Tales and Folklore, Technothriller, and Weird Fiction.
Uncanny Magazine. Uncanny is ostensibly sci fi- and fantasy-focused, but there's also plenty of other adjacent genres represented, many of which are spooky as heck. Their Disabled People Destroy series of special issues is particularly notable; Disabled People Destroy Science Fiction was the magazine's 24th issue, while Disabled People Destroy Fantasy Fiction made up the 30th issue.
Uncanny publishes bimonthly. Subscribers and those purchasing single issues get access to each issue immediately (it's published digitally and available in MOBI, PDF, and EPUB formats); meanwhile, those reading online for free get access to the first of the issue upon its initial release and access to the second half at the beginning of the following month. Additionally, the Uncanny Magazine Podcast makes the magazine accessible in audio form.
Nightmare Magazine. Along with Lightspeed and Fantasy, Nightmare Magazine has been among the top genre magazines for years—and Nightmare has published a particularly excellent array of horror fiction in that time.
Definitely check out the People Of Colo(u)r Destroy special issues of all of these magazines (along with the Women Destroy and Queers Destroy issues, while you're at it). The People Of Colo(u)r Destroy Horror issue of Nightmare, which was edited by Silvia Moreno-Garcia, Tananarive Due, and Maurice Broaddus, is obviously going to be of particular interest to TGIMM readers, but the People Of Colo(u)r Destroy Science Fiction issue of Lightspeed and People Of Colo(u)r Destroy Fantasy issue of Fantasy also have plenty of spooky-adjacent tales to offer. All three of these issues can be downloaded in PDF, MOBI, and EPUB form here.
The Dark Magazine. Edited by Silvia Moreno-Garcia, Michael Kelly, and Sean Wallace, The Dark is chock full of dark fantasy and horror. It hasn't been around as long as Nightmare, but it's absolutely of that caliber. Issues are published monthly; you can subscribe to or buy single issues, in addition to being able to read many of the stories published in magazine on the website for free. Some stories are also recorded in audio form and available via The Dark's podcast.
Specific Things To Read:
Again, these are far from the only works available at the sources listed above or elsewhere, and far from the only works I personally love; consider it a curated selection to — once more — get you started.
Frankenstein; Or, The Modern Prometheus by Mary Wollstonecraft Shelley. I mean, you have to read this one at some point if you haven't already, yes? If anything, just so you've got it as a point of reference. Frankenstein is often called the first science fiction novel — but at the same time, it's many other things, too, and it is always, always relevant. As Rebecca Laurence put it at the BBC in 2018, "Frankenstein is simultaneously the first science-fiction novel, a Gothic horror, a tragic romance and a parable all sewn into one towering body. Its two central tragedies — one of overreaching and the dangers of 'playing God', the other of parental abandonment and societal rejection — are as relevant today as ever." It's free at Project Gutenberg.
Tales Of The Dead, translated by Sarah Elizabeth Utterson. Utterson translated a number of stories from the French work Fantasmagoriana anonymously in 1813 and published it under the title Tales Of The Dead. These stories were incredibly influential; Mary Shelley, her husband Percy Bysshe Shelley, Lord Byron, John William Polidori, and Claire Clairmont read them together during the summer they spent in Switzerland together — which, in turn, inspired them all to write their own haunting tales, as well. Frankenstein is one of the stories that emerged from this spooky summer of storytelling.
Utterson also added one of her own stories to the mix, however. "The Storm" is her own creation.
Read the collection over at Wikisource.
Two Truths And A Lie by Sarah Pinsker. I featured this story in one of TGIMM's Patreon-exclusive newsletters earlier this year, and honestly, I just can't stop thinking about it, so, here — have a second look at it, if you're are already subscribed to the newsletter tier of our Patreon campaign, or have a first look at it if you're not.
Two Truths And A Lie starts with a woman who is prone to telling untruths about herself returning to the town in which she grew up. While she's there, she ends up helping a friend she'd grown apart from clean out his brother's house after the brother's funeral — and from there, she ends up unlocking memories she'd forgotten so thoroughly, she didn't even know she'd had them until they started coming back to her: Memories about an old public access television show for children many of her friends had appeared on growing up — and on which, she's surprised to discover, she herself appeared, as well.
If you've always been fond of weird TV-related creepypastas — "Candle Cove," "1999," and so on — you'll want to check this one out. It shows what those kinds of premises can do when they're in the hands of a truly extraordinary writer. Read it at Tor.com.
"The Muse Of Palm House" by Tobi Ogundiran. Did you like the PC game Layers Of Fear? If yes, you'll probably dig "The Muse Of Palm House." Published at The Dark, it's also about the way art can haunt us, both literally and figuratively. That's not to say that Layers Of Fear and "The Muse Of Palm House" tell the same story; they don't — not at all. But there are similar themes surrounding art, artists, and obsession, so to me, they feel like a solid pairing. (Alas, there's no podcast to go along with this one. Also, CW for mention of suicide.)
Read it at The Dark.
"Metal Like Blood In The Dark" by T. Kingfisher. This short story published in Uncanny Magazine is, to my mind, "Hansel and Gretel," But Make It Sci-Fi. There are familiar elements — a brother and sister, a captor, the brother caged while the sister is put to work, the outwitting of the captor — but with some adjustments: The brother and sister are robots; their parent is kind and loving and leaves only because of unavoidable circumstances; there are spaceships and nanites and other hallmarks of a particular brand of science fiction. It's perhaps not spooky, but it is, as all fairy tales are — and this is a fairy tale, of a sort — still unsettling and, as the magazine in which it was published suggests, uncanny. Read it at Uncanny Magazine; you can also listen to this one in episode 36A of the Uncanny Magazine Podcast.
T. Kingfisher's novel The Twisted Ones, by the way, is also terrific. It's not sci fi, but it's folk horror — and this writer really, really knows how to make old, familiar genres fresh and new.
Twice Told Tales by Nathaniel Hawthorne. I've spoken before about my own personal connection to Hawthorne (TL;DR: I spent a ton of time as a kid running around one of his most notable residences), so I'll send you here for more about it; and here, I'll highlight for you the Hawthorne collection that contains what I consider to be his spookiest stories: Twice Told Tales. The four stories that make up the Legends of the Province House section are particularly notable (see also: "Lady Eleanor's Mantle").
Mosses From An Old Manse is also a good pick, though — that's the collection that has "The Artist of the Beautiful" and "Rappaccini's Daughter" — so there's plenty to choose from. Both volumes are available for free at Project Gutenberg.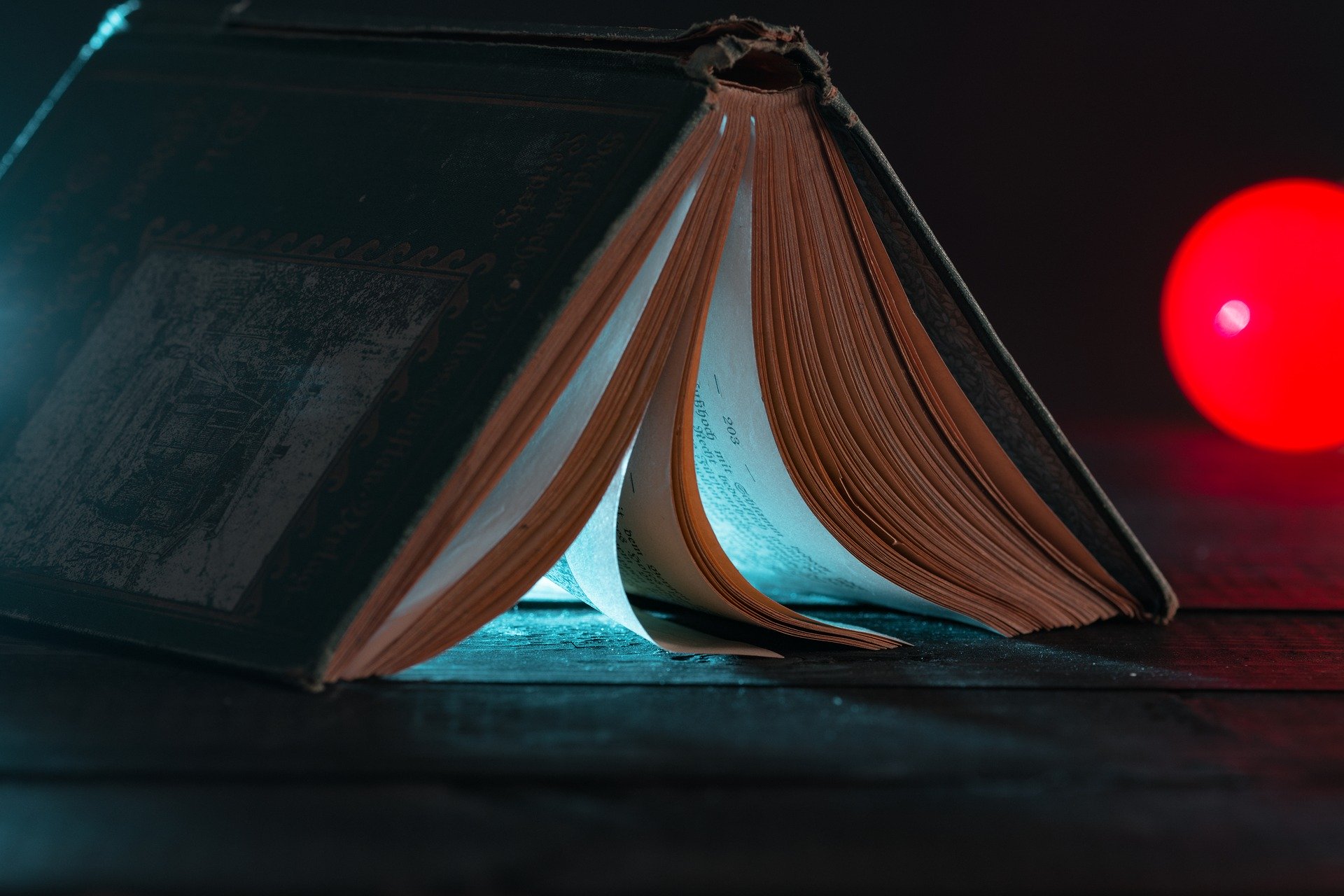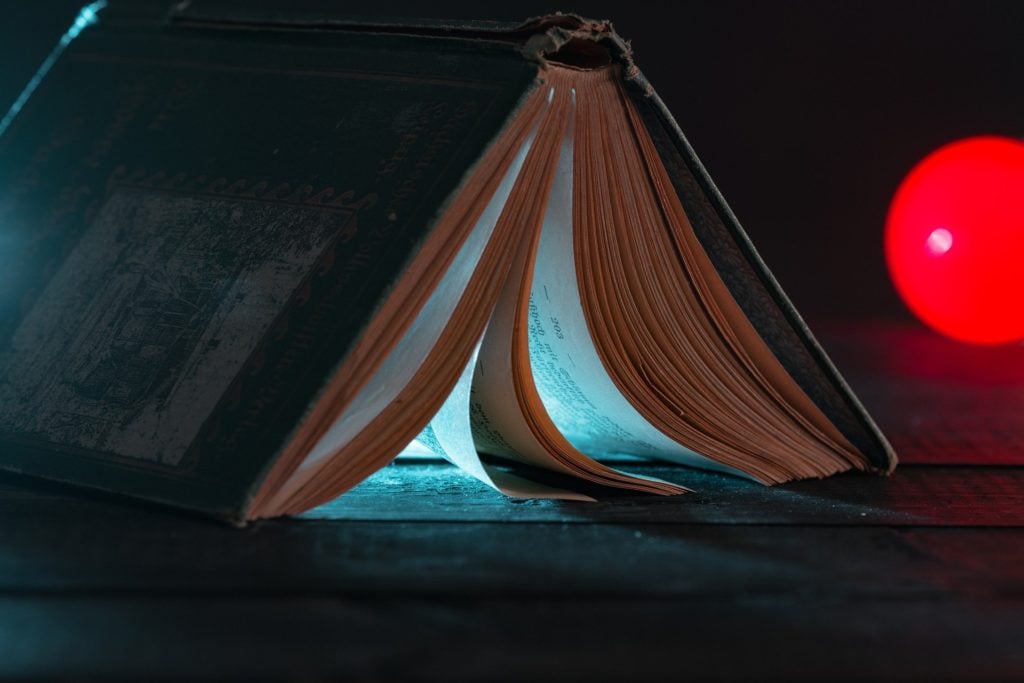 "A Diet Of Worms" by Valerie Valdes. Originally published in Nightmare Magazine's People Of Colo(u)r Destroy Horror special issue in 2016, Valerie Valdes' "A Diet Of Worms" captures the feeling of being stuck in a dead-end job — in this case, working at a cinema (which, as anyone who has ever worked at a cinema will tell you, is exactly the wrong kind of job for someone who loves movies; while it might seem like it'll be the best thing ever to surrounded by movies all the time, it will instead kill everything you love about movies in the first place). The feeling that you'll never escape it. The feeling that you'll be there until your final hours. The feeling that you'll be there forever.
But in this case, it's a bit more… literal than you might think.
Also recommended from this issue: "Wet Pain" by Terrance Taylor. Along with, y'know, everything else. It's great. It's free. Please read it.
The Lifted Veil by George Eliot. Do you like unreliable narrators? Stories about ESP or other psychic abilities gone wrong? Weird science? Try The Lifted Veil! Something of a departure from Eliot's other works, it tells the story of a man who believes he has extrasensory abilities and his obsession with his brother's fiancée, who he believes to remain psychically "shut off" to him. Does the narrator actually have ESP? We don't know! Is the fiancée actually plotting to kill the man? We don't know!
If you find yourself returning time and again to things like Henry James' The Turn Of The Screw (which you can read on Project Gutenberg — and, hey, now's a great time, in light of The Haunting Of Bly Manor dropping on Netflix), The Lifted Veil might be something in that vein you haven't read before. It's available via Wikisource.
The Night Cyclist by Stephen Graham Jones. I'm not usually big into monster stories (you may have noticed that my tastes tend to lean towards ghosts and hauntings more than anything else) — they just don't usually freak me out that much — but Stephen Graham Joyce writes monsters that get under my skin in a way that they rarely do. And his stuff does that to me every single time.
It has a lot to do with the creatures themselves, of course — what they look like and how they behave. But it also has a lot to do with what the creatures actually are.
Anyway, The Night Cyclist might have you thinking twice about going for a bike ride at night again. Read it at Tor.com. Also recommended: The Only Good Indians, Jones' latest novel, published this past July.
"Horror Story" by Carmen Maria Machado. Carmen Maria Machado often uses familiar tropes in her work — frequently those of folklore, urban legends, and ghost stories — but what she does with them is truly something else: These tropes often provide the form, the structure, the roadmap of the story, using them to illuminate very real themes and ideas and feelings. Such is the case with "Horror Story," published at Granta in 2015, which looks like — and, indeed, pokes fun at — a haunted house story, while telling us the story of a relationship falling apart. Read it here.
Bonus reading: "Haunt," published at Conjunctions, which also looks like a ghost story while telling a story about a relationship — but this time, it's told from the perspective of the ghost.
"On Lore" by Tamara Jerée. The restaurant around which "On Lore" dances… isn't like other restaurants. It's trendy, yes, but exactly what you experience there doesn't seem to be the same from patron to patron. Some describe it as "quaint" or "farmhouse"-like, while others call it "edgy" and industrial. The food, too, doesn't seem to be of any variety that can be easily described — not even if you use the word "fusion."
But 3AM Eatery, as the restaurant is called, isn't the most curious part of Tamara Jerée's bite-sized tale, which was published by Fireside Fiction in June of 2020.
The most curious part of it is the people who share meals at the restaurant — and what their intentions might be. Read and listen to it at Fireside Fiction here.
The Yellow Wallpaper by Charlotte Perkins Gilman. The Yellow Wallpaper is spooky and weird. The Yellow Wallpaper is terribly important. And currently, The Yellow Wallpaper, which was originally published in 1892, does a really terrific job explaining why so many of us have been feeling so out-of-sorts and listless this year, as we do literally nothing but sit inside our own homes so as not to make everything worse than it already is.
Also, yellow is a terrible color for interior design. Yes, I will absolutely die on this hill.
Read this one over at Project Gutenberg. If you've read it before, and it's been a while, give it another look. I'd be curious to know if anyone else finds it super relevant right now, too.
Regardless as to how you feel about yellow as an interior design choice and weird "smooches" on walls, though, happy Halloween, Gentle Readers. I hope you're all doing as well as can be expected in these trying times. Have fun, be safe, and stay spooky!
***
Follow The Ghost In My Machine on Twitter @GhostMachine13 and on Facebook @TheGhostInMyMachine. And don't forget to check out Dangerous Games To Play In The Dark, available now from Chronicle Books!
[Photos via George Sharvashidze/Pexels; kropekk_pl, fotoblend/Pixabay]