Previously: Urban Legend Locations In The United States On Google Maps.
So, hey, remember that time when I published a piece on urban legend locations in the United States you can find right on Google Maps, and said that maybe I'd do an international edition at some point later on? Well, that time has finally arrived: Here's a whole bunch of urban legend locations around the world you can find simply by typing their names into Google Maps.
[Like what you read? Check out Dangerous Games To Play In The Dark, available from Chronicle Books now!]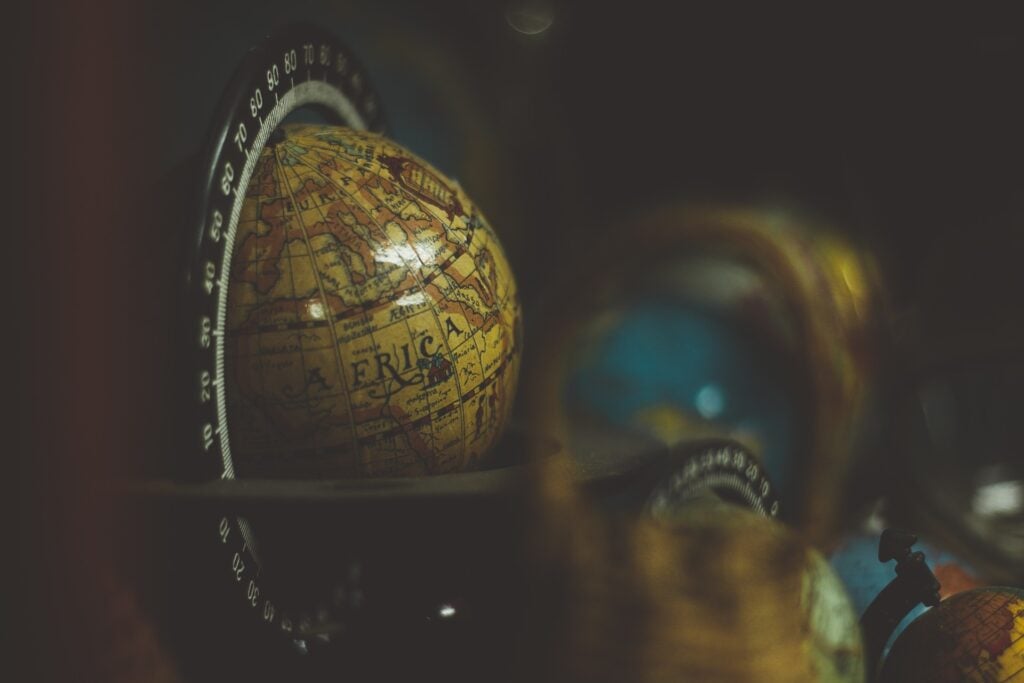 It's worth noting that there are actually quite a lot of differences in the nature of the global international locations, as opposed to those in the United States. In the U.S., many of them are places where weird-looking, natural phenomena with perfectly rational, scientific explanations occur, or else they're spots alleged to have a certain "history" that's usually completely made up. Elsewhere in the world, the sites tend to be more associated with ghosts or hauntings — largely because they've all actually born witness to true, historically documented atrocities. By my experience, the real history of these places influences thoughts and feelings about them much more frequently than it does in U.S.-based urban legend locations.
That's not the case across the board, obviously; some of the global spots do have completely fictional histories (Bleeding Heart Yard, I'm looking at you), while some of the spots in the United States absolutely have the weight of actual history behind their stories. But it struck me, and I thought it was interesting and therefore maybe worth pointing out.
Anyway, whether you're getting ready for an actual trip or if you just want to armchair-travel a little, here are 17 spots around the world to check out, all of which are Google Maps-friendly:
Kuldhara Abandoned Village, Rajasthan, India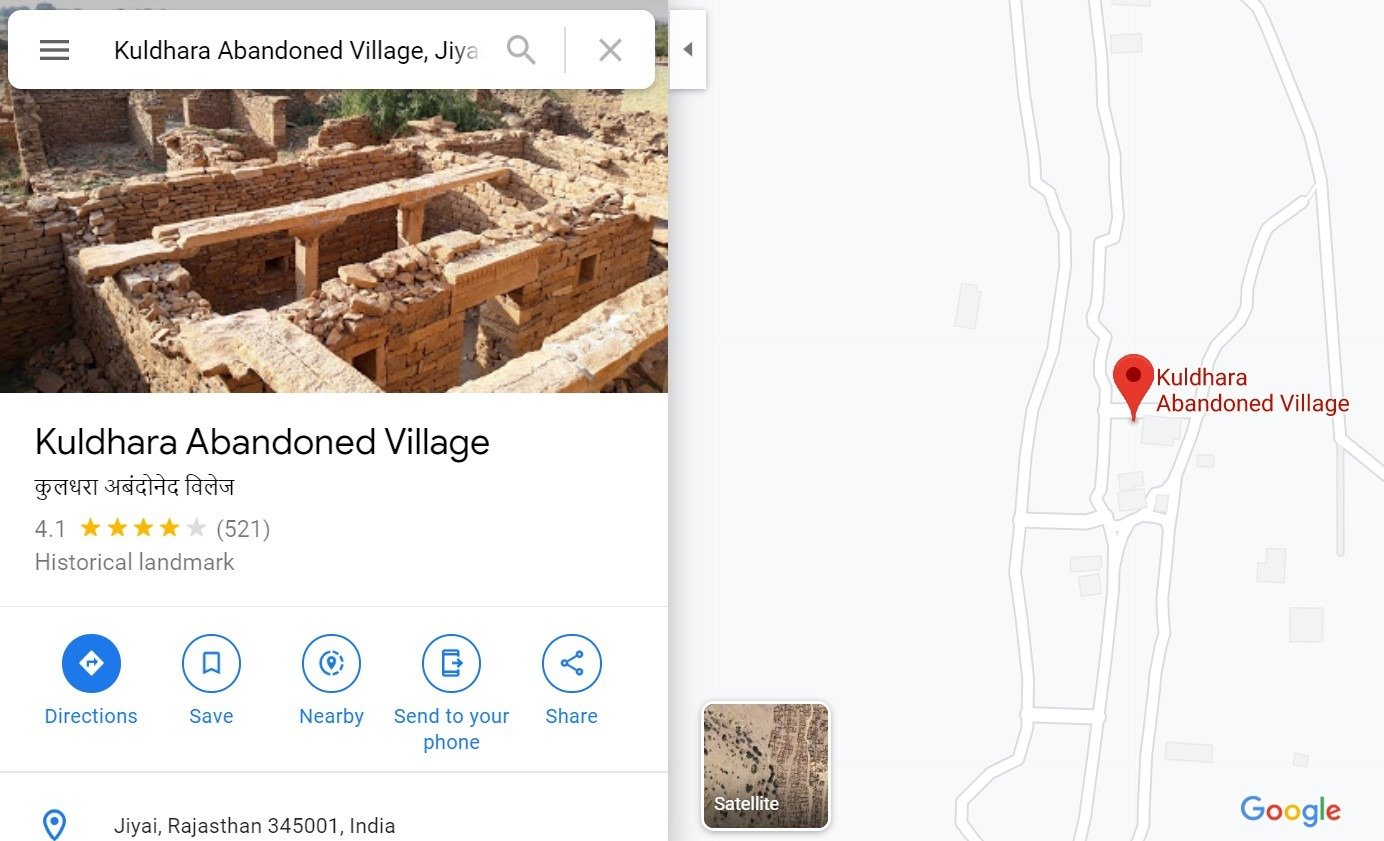 The village of Kuldhara was once located in the northern Indian state Rajasthan. Originally established around the 13th century C.E., it was a prosperous place — for a time, at least. By the 19th century, it had been completely abandoned… and to this day, no one knows why. Some believe it was abandoned due to the drying up of the local water supply. Others believe an earthquake caused the village's residence to flee to safer ground. Still others claim it had something to do with corrupt politicians. In each case, though, it's said that the people of the town cursed it before they left, ensuring that no one would be able to live there comfortably ever again.
Most locals don't actually believe the stories clinging to the place, but they do agree that the tales make Kuldhara a compelling tourist site. You can visit in person if you like.
Okiku's Well, Himeji, Japan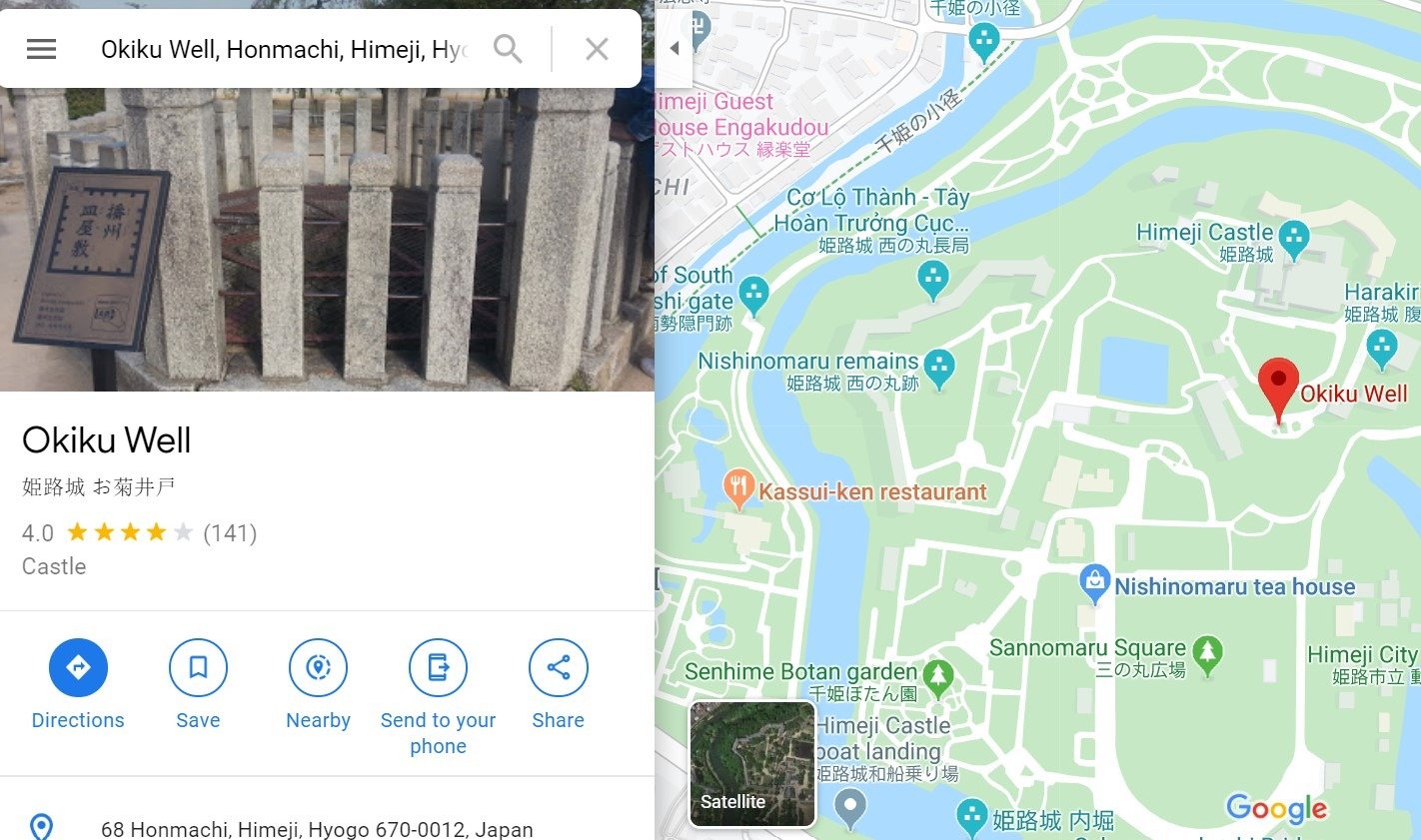 There's some debate about whether the well inside the grounds of Himeji Castle — one of the best preserved castles in Japan — really is the well the unfortunate Okiku is said to have been thrown down in the kaidan known as Banchō Sarayashiki. Even so, though, it's the one most often pegged to the legend; as such, it can easily be found by name directly on Google Maps. I was lucky enough to see the well in person last year, but if you're not located in or heading to Japan anytime soon, here's a way to get a peek at it from the comfort of your own home.
The Unicorn Cave, Herzberg am Harz, Germany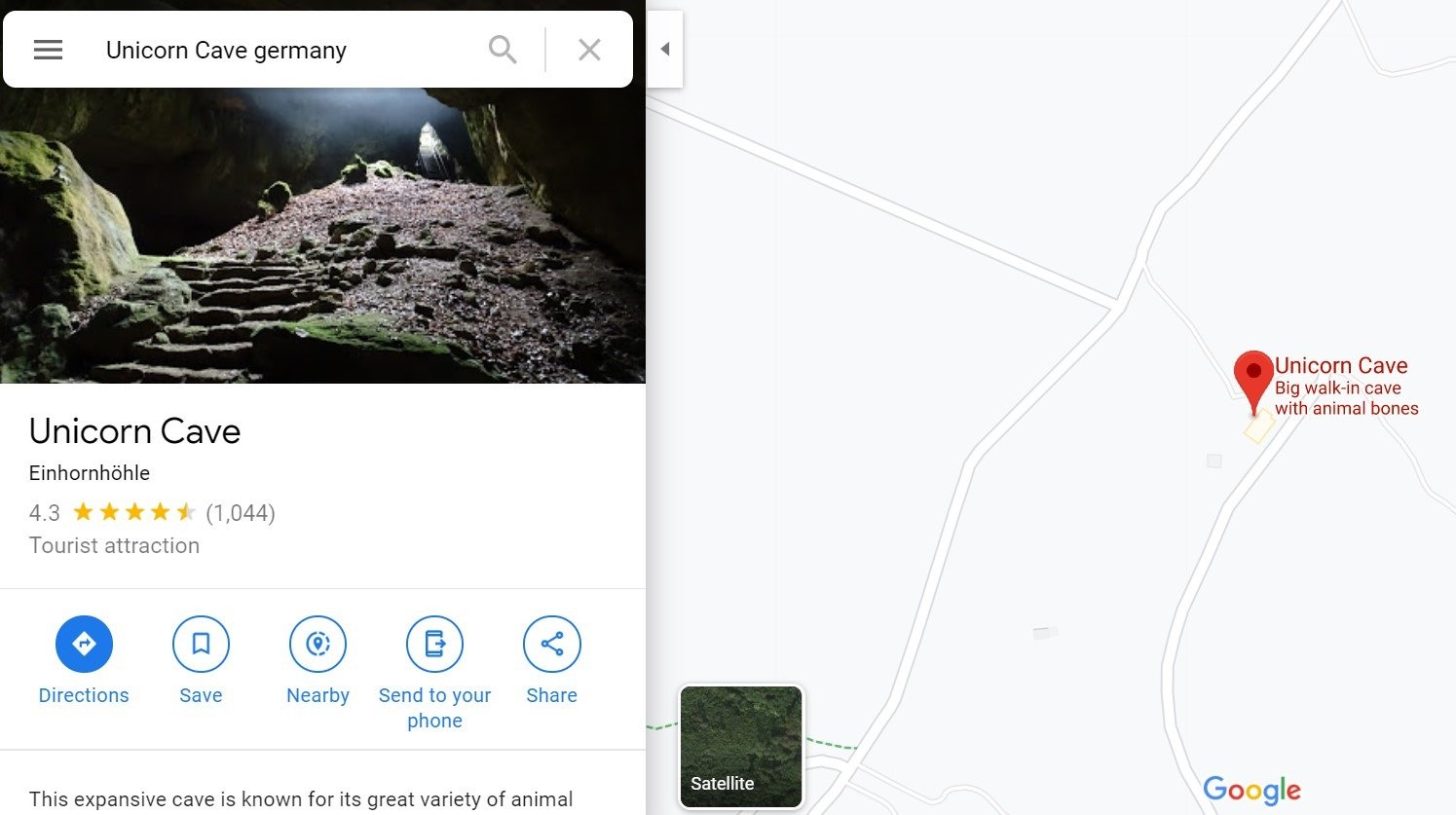 When the cave in the Harz Mountains of Germany now known as the Unicorn Cave was initially discovered in 1541, those who bore witness to the bones and fossils found inside believed the remains could only belong to one thing: A unicorn, of course. Obviously the Unicorn Cave did not, in fact, contain unicorn bones; it did, however, turn out to contain the bones of more than 70 species of prehistoric animals, including mammoths, ancient cave bears, and ancient lions. The name of the cave stuck, though, so it's been known as the Unicorn Cave ever since.
Some probably still think it's housing the remains of an ancient unicorn, though, so, y'know, do with that what you will.
This Unicorn Cave, by the way, should not be confused with a different Unicorn Cave in Austria. Europe… really likes their unicorns.
Ratchaprasong Intersection, Bangkok, Thailand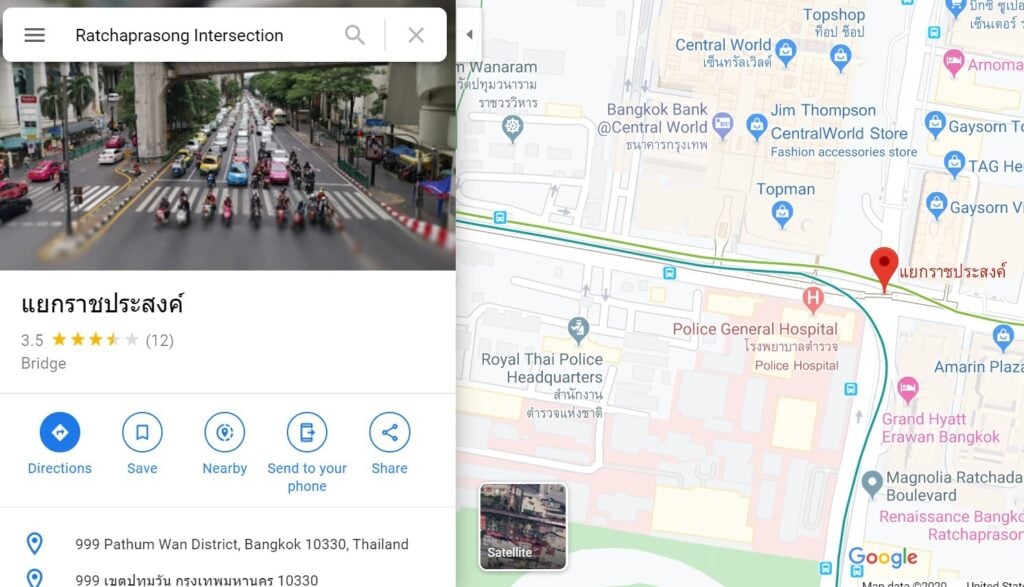 Bangkok's Ratchaprasong intersection (แยกราชประสงค์) is far more than just a shopping destination. It's seen quite a lot of history, much of it recent and often brutal; it was one of the main sites of the 2010 Thai political protests, as well as the target of a deadly bombing in 2015. The intersection was already thought by some to be cursed long before these events — indeed, a whopping seven shrines line the streets in the area in an attempt to defend it — and it's not hard to see how the history of the past decade might have added to the place's reputation. Stories associated with the range from ghosts, demons, and spirits who are "angered that the land is not being used respectfully," per the Bangkok Post, to an actual curse having been laid on the spot following the death of the prince who once owned it, ensuring that any usage of the area other than for the prince's descendants would result in calamity.
The Witches' Pond, Voluntari, Romania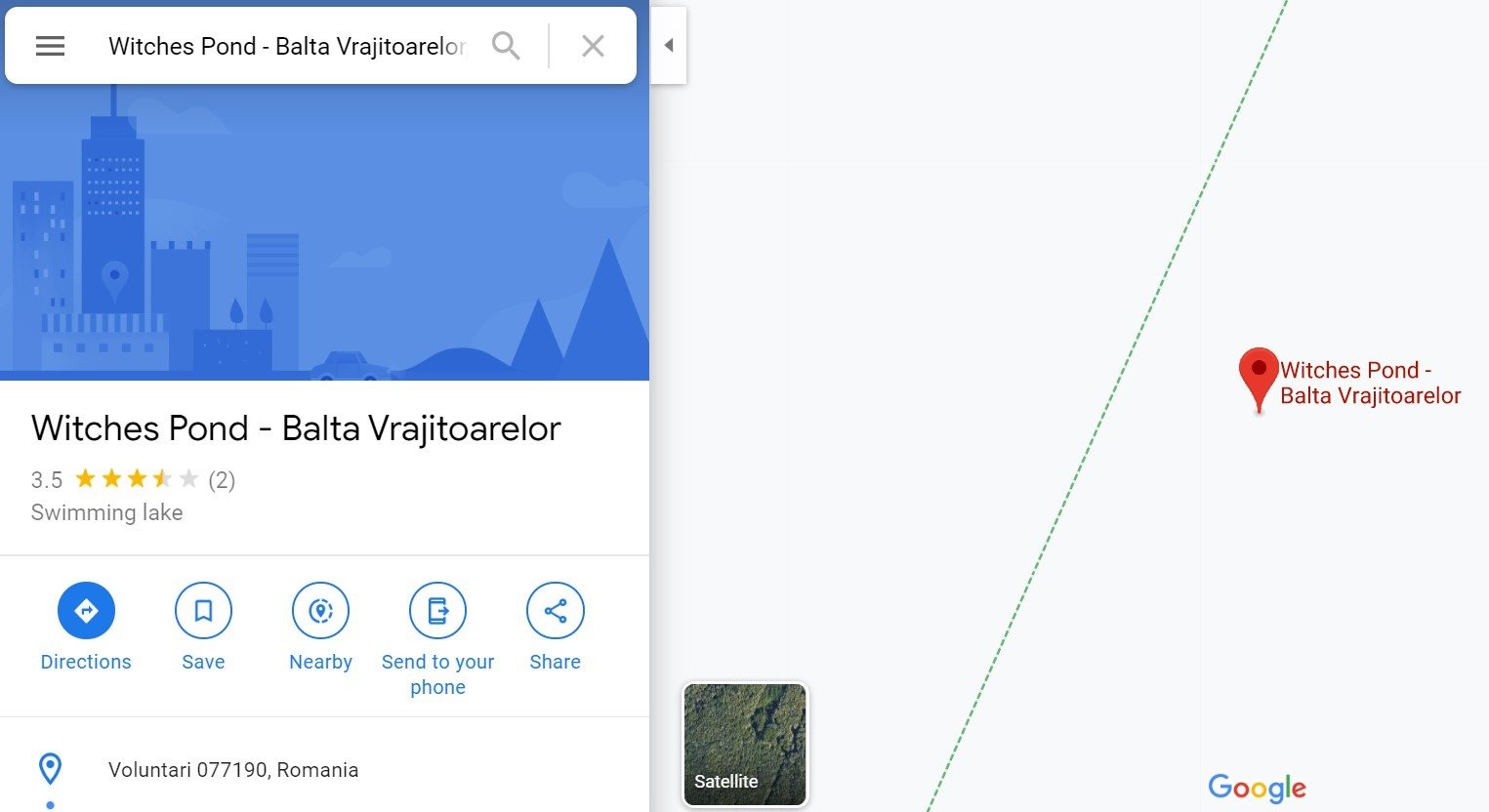 Less than 15 kilometers outside Bucharest in Volunatri, Romania, there's a small forest. No, not Hoia-Baciu; that's much further north. I'm talking about Boldu-Crețeasca — and, specifically, about a small pond within Boldu-Crețeasca. The pond is called Balta Vrajitoarelor, or the Witches' Pond — and although it's a mere five meters in diameter, it bears quite the reputation.
It's said, for example, that Vlad the Impaler was killed at this very spot — beheaded, dismembered, and then sent in pieces to the Ottoman sultan Mehmed II. It's said that anything dropped into the pond will mysteriously vanish—like, for example, truckloads of debris resulting from the 1977 Vrancea earthquake — despite the fact that the water is only a meter and a half deep. It's said animals don't drink from the pond. It's said strange lights might be spotted near it — lights with no discernible source, natural or otherwise. It's said that the pond never changes: It doesn't dry out, even in drought conditions, but nor do the waters ever rise, no matter how much rain has fallen.
And, of course, it's said to be a hot spot for witches, particularly during the Sanziene festival day each summer. Why else would it be called the Witches' Pond?
The House of the Dolls, Kolkata, India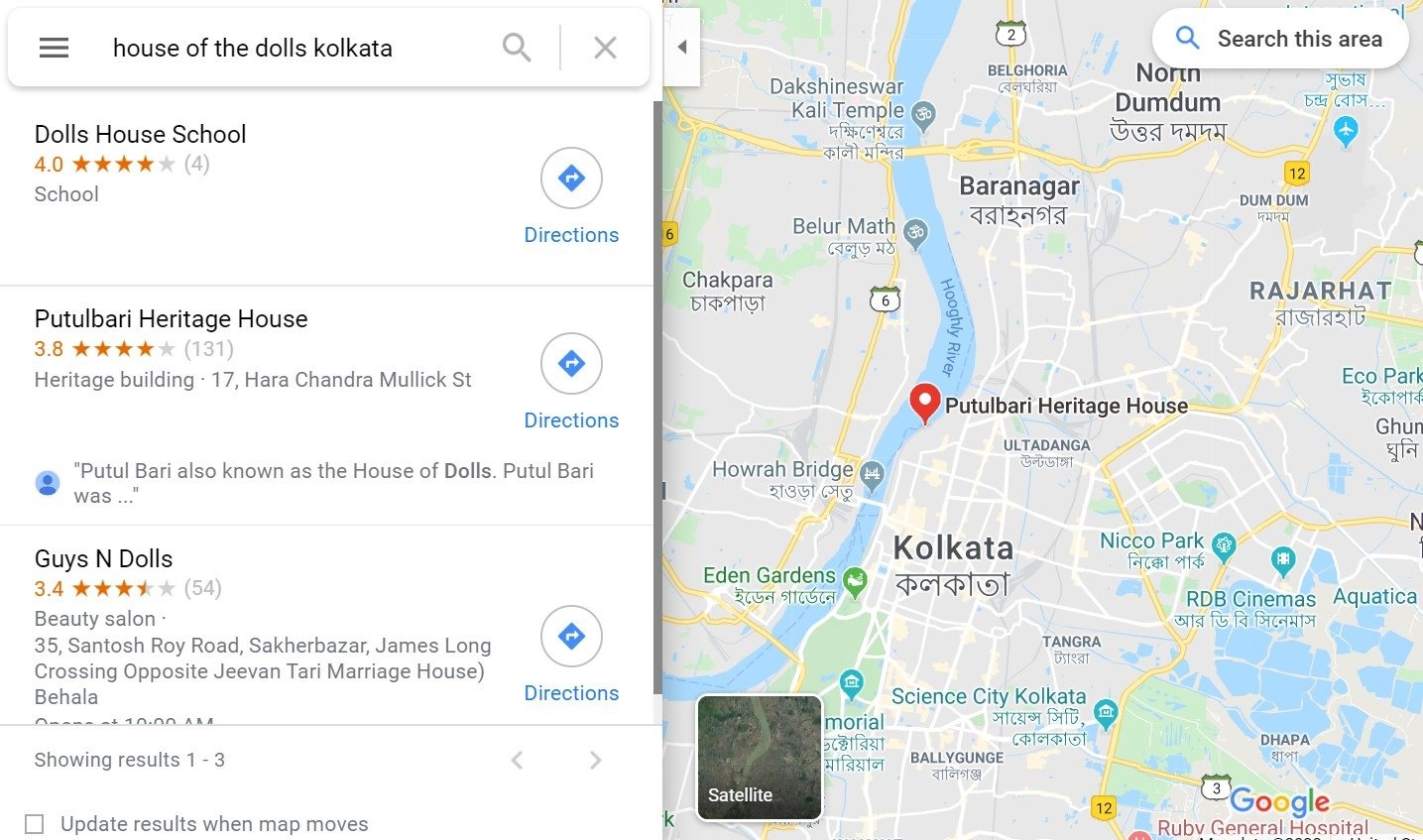 You'll have better luck finding the House of the Dolls in Kolkata, the capital city of West Bengal, India, if you search for its true name — but as long as you know that name, you can go ahead and search for "House of the Dolls, Kokata" and select the true name yourself: Putulbari Heritage House, or simply Putul Bari. Massive, ornate, and abandoned, this structure located on the Hooghly River is said to have played host to countless atrocities — although exactly what those atrocities were depends on who's telling the story. No matter the origin story, though, the result is always the same: You get a bad feeling just standing near the place, let alone wandering around it for an extended amount of time. Don't try to get inside it, though; there are signs outside it warning would-be trespassers away.
Bleeding Heart Yard, London, UK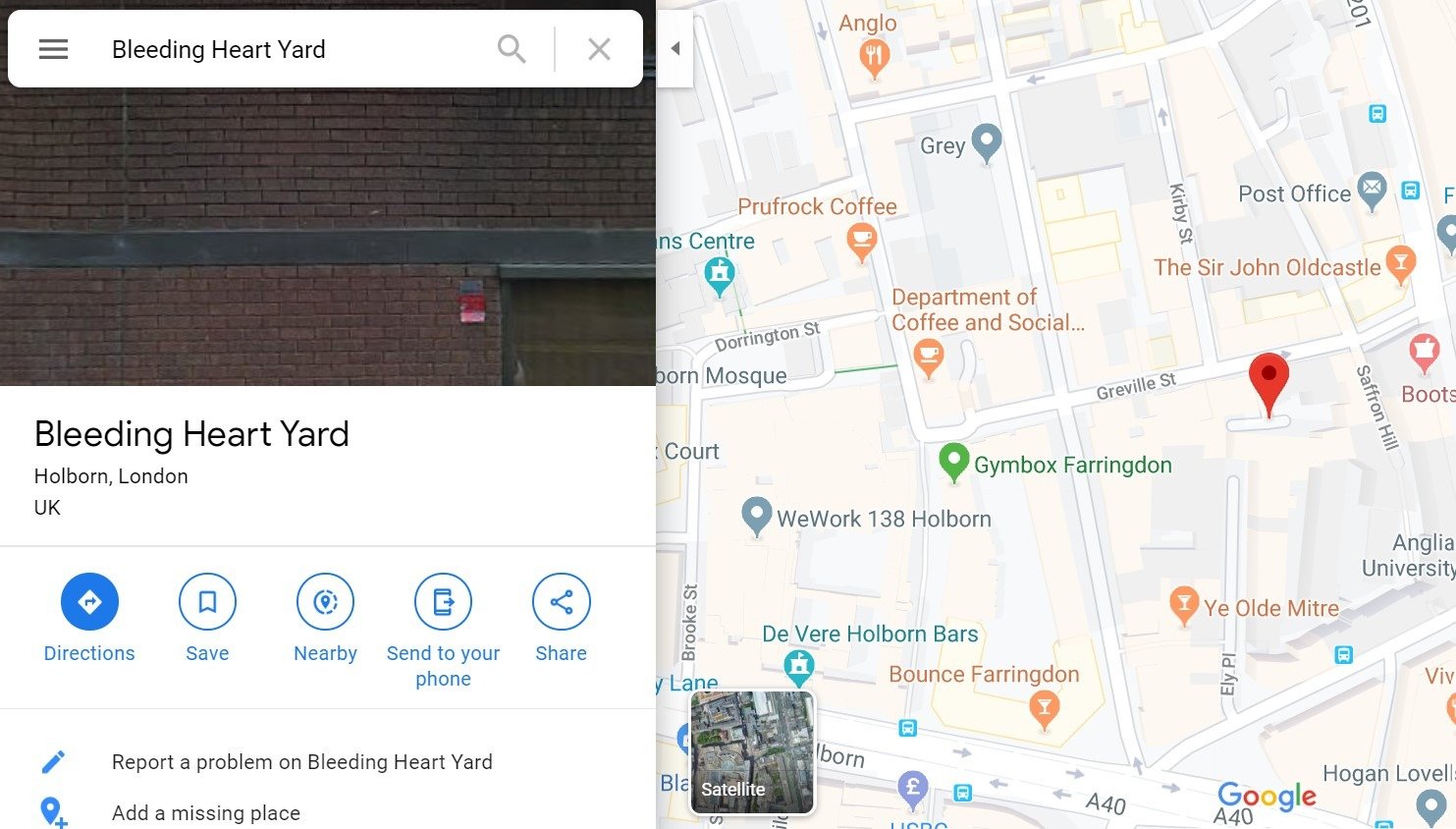 It's hard to miss the turnoff for Bleeding Heart Yard; there's an extremely noticeable pub called the Bleeding Heart Tavern right at the corner of where the alley leading to the small, cobbled courtyard meets Greville Street in Holborn. The tavern has been there for centuries, as well, so it's sort of… always been there to mark the way. Not that it really needed more than its own renown to draw attention to it —it 's long been believed that Bleeding Heart Yard got its name by serving as the site at which 17th century socialite Elizabeth Hatton was murdered in a grisly and gruesome fashion.
It turns out that the legend is purely fictional, of course — but it's a good story all the same. And I hear the group of restaurants still located in Bleeding Heart Yard are quite nice, too.
Taira no Masakado's Grave, Tokyo, Japan
In between a few of the tall, modern buildings of Tokyo's main financial district Otemachi, there's an unassuming courtyard. It's quiet there, and surprisingly green — but there's something horrifying lurking there, as well: The angry spirit of Taira no Masakado, a samurai who was killed during Japan's Heian era for leading a huge rebellion against the central government at the time, then located in Kyoto — or, rather, the angry spirit of Taira no Masakado as represented by his disembodied, severed head. The head is said to have been buried in that courtyard at one point, you see; there's a monument to it there even now, established to stave off the terrible misfortune that plagued anyone who disturbed it in the centuries following its burial.
It's worth noting that there's some debate about whether Taira no Masakado's head ever actually was buried on the site, or whether it's still there — accounts conflict — but, uh, let's just say that it's not likely anyone is going to dig up the monument anytime soon to find out.
It's easy to get to, by the way; as with Okiku's Well, I was able to see it in person last year. It's about a 10-minute walk from Tokyo Station, a one-minute walk from Tokyo Metro station at Otemachi, and just outside the East Gardens of the Imperial Palace.
Ma Thien Lanh Bridge, Côn Đảo Islands, Vietnam
There's a reason Ma Thien Lanh Bridge is known locally as "Ghost Bridge": It — and the archipelago on which it's located — have the sort of history that would absolutely lead to a haunting. During first Vietnam's era of French colonial rule, then later the government of South Vietnam, Côn Đảo was the site of a prison known for its brutal treatment of those incarcerated inside. The construction of the bridge itself was carried out by the prisoners of Côn Đảo — but although work on Ma Thien Lanh began in 1930 and continued for some 15 years, it halted in 1945 and has remained unfinished ever since. The prison remained operation until 1975; it finally closed after the end of the Vietnam War. It's estimated that between 1862 and 1975 — the prison's operating years — at least 22,000 people were killed while incarcerated there.
It's no wonder that Ma Thien Lanh Bridge has a reputation for being haunted. Visitors have reported seeing a variety of spirits on and around the bridge, including a spirit with long white hair and white clothing, and a woman wearing a white dress believed to have been a hungry ghost.
Belchen Tunnel, Eptingen, Switzerland
Since the 1980s, a curious figure has been spotted roaming around Switzerland's Belchen Tunnel — or Belchentunnel, or Bölchentunnel — on the A2 motorway between Basel and Chiasso: The weisse Frau, or White Woman.
Not unlike the White Lady of Balete Drive in the Philippines, the weisse Frau of Belchentunnel combines two particularly well-known urban legend tropes — the White Lady style of ghost and the Vanishing Hitchhiker legend. As I put it back in 2017, "White Ladies are usually said to be the ghosts of women who have suffered some sort of tragedy, often at the hands of a treacherous lover or other villainous man." Vanishing Hitchhiker legends, meanwhile, take the form of a tale about "a person looking for a ride who, after the driver pulls up at their destination, vanishes without a trace; they're later discovered to have been the ghost of someone who died at the spot where the driver picked them up."
Belchen Tunnel's spirit behaves in much the same way — or maybe behaved. At least one psychic claims the weisse Frau has found peace… but then again, she might still be out there. You never know.
The Loch Ness Monster's Home, Loch Ness, Scotland
So, hey, fun fact: If you Google Map the term "Loch Ness Monster," it brings you directly to Loch Ness itself. The jury's still out on whether good old Nessie actually exists; we do know that the most famous photograph of the cryptid, the "surgeon's photograph," was absolutely a hoax (one of the people who created it confessed towards the end of his life), but many still believe in the creature anyway. Regardless, Loch Ness is apparently beautiful and well worth a visit.
Club Street, Sandringham, South Africa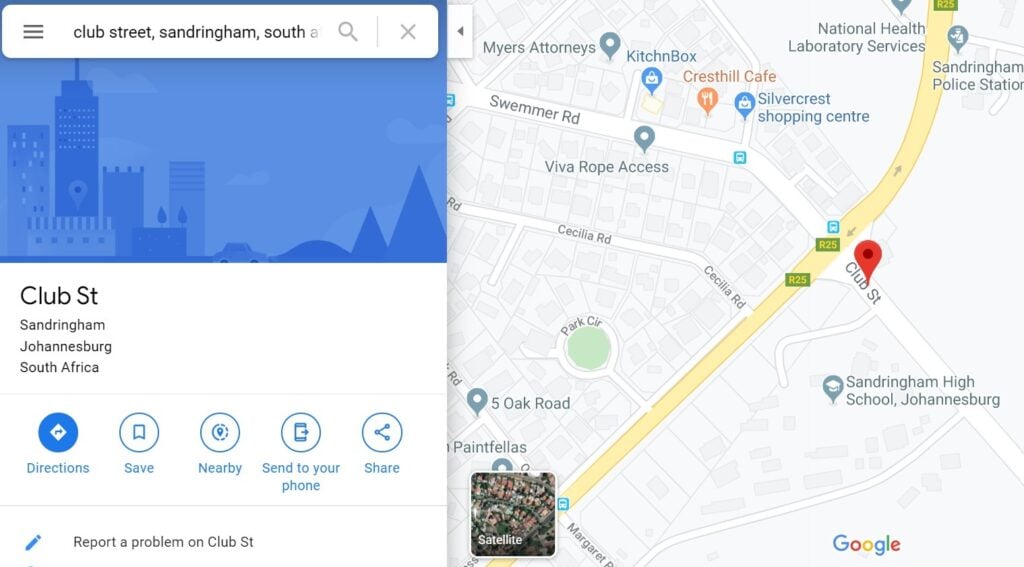 To be fair, this stretch of Club Street — the relatively empty, deserted section linking Sandringham and Senderwood known as the Sandringham dip in the suburbs of Johannesburg — isn't the only place the Uniondale Ghost, as she's called, is said to lurk. It is, however, the most concrete and narrowed-down location in the many tellings of the story that exist, just a kilometer and a half long and easily mapped.
Like the weisse Frau of Belchen Tunnel, the Uniondale Ghost is a Vanishing Hitchhiker legend: She — it's always a she — stands by the side of the road in search of a lift. Should you stop and allow her inside your vehicle, she'll get in. She might even make small talk for a while. But should she fall silent, and should you then glance into the back seat through your rear view mirror, don't be surprised to find that she's nowhere to be found.
For more on the various places the Uniondale Ghost can (allegedly) be found, check out John William Johnson's article "The Vanishing Hitchhiker In Africa," published in the journal Research in African Literatures in 2007.
The Chained Oak, Stoke-On-Trent, UK
As is the case with Bleeding Heart Yard, most of the myth surrounding the Chained Oak near the village of Alton — and the theme park Alton Towers — in Stoke-On-Trent is just that: Myth. It's not actually cursed; the chains weren't put up to prevent branches from falling off the tree to guard against said curse; and no members of the Talbot family, who are traditionally said to be on the receiving end of the curse, have died following the loss of any branches from the tree in recent memory.
It is still a curious sight, though — a great, ancient oak, so closely bound up with chains for so long that the iron and wood appear to be one. And hey, the legend made a great backstory for one of Alton Towers' most creative ride experiences.
The Puebla Tunnels, Puebla, Mexico
For years, people thought the rumored network of tunnels said to run under Puebla, Mexico was nothing more than a tall tale, a myth, or a piece of fiction — that is, they thought they were a good old-fashioned urban legend. But in a surprising twist, the Puebla Tunnels are one urban legend that turned out to be true: In the fall of 2015, the tunnels were finally located.
It's not totally clear what the tunnels were used for; originally, archaeologists thought they might have been part of a sewer system. However, artifacts unearthed from within the tunnels — toys, kitchen supplies, weaponry, and the like, much of it dating back to the mid-19th century — told a different story: It's possible that the tunnels were used to transport people throughout Puebla secretly.
Like the Paris catacombs, portions of the tunnels are open to visitors. To find the entrance on Google Maps, look for "Túnel Puebla."
La Curva del Diablo, Puerto Colombia, Colombia
Colombia's La Curva del Diablo, or the Devil's Curve, is what's often referred to in English-speaking areas as a dead man's curve: A sharply curved road, typically dimly lit and with poor visibility, that's so dangerous to drive on that it's been the site of numerous accidents and collisions — many fatal or resulting in terrible injury. In the case of La Curva del Diablo, though, those accidents are said to have been the work of a ghostly woman in white. According to the legend, the spirit — sometimes said to be a bride, sometimes not — appears on the road after midnight, causing drivers to swerve suddenly in order to avoid her.
It wouldn't surprise me to find that this particular tale is rooted in some kind of truth — but not the kind of truth you might think. I suspect that something reflective near the curve of the road might distract drivers, appearing as a flash of light or even a flash of white — the kind of thing easily mistaken for a figure in a white dress, spotted in a split second and prompting immediate, frantic action.
Drive carefully.
The Screaming Tunnel, Niagara Falls, Canada
We've talked about the Screaming Tunnel at length before, so I'll point you over there for the full story — but know that if you want to visit it yourself, all you have to do is punch in "Screaming Tunnel" to Google Maps and you're good to go. Have fun storming the castle!
Pasco And Alberti Stations, Buenos Aires, Argentina
The Pasco and Alberti stations on Line A of the Buenos Aires Underground are only a two-minute walk away from each other. That's because they both only serve one direction each: If you're going towards Plaza de Mayo, you use Pasco; if you're going towards San Pedriti, you use Alberti. But both stations did once serve both directions — and their disused platforms, Pasco Sur and Alberti Norte, are still there, moldering away in the dark.
They're called ghost stations.
For this reason, it's perhaps understandable that the brief stretch on Line A between the still-operational Pasco and Alberti stations acts as a sort of… liminal space. If you look out the train's windows while you pass through that space, it's said that you'll see not only the abandoned platforms, but also a pair of ghostly figures sitting on them. They were construction workers, the story goes — construction workers who met with a horrific accident while working on the subway line and subsequently lost their lives.
They're there still, it's said, waiting in that space between Pasco and Alberti… and between life and death.
***
Follow The Ghost In My Machine on Twitter @GhostMachine13 and on Facebook @TheGhostInMyMachine. And don't forget to check out Dangerous Games To Play In The Dark, available now from Chronicle Books!
[Photos via StockSnap/Pixabay; screenshots/Google Maps (17)]