Previously: What To Do On Halloween, 2019 Edition.
If you, like myself, are currently stuck inside your home for the foreseeable future, you… might be starting to feel a little bit cooped up. So I got to thinking: What are some indoor activities for spooky people that will help keep us all busy as we adjust to a more sequestered lifestyle?
To be perfectly honest, my day-to-day life hasn't been disrupted that much; I've worked from home for nearly a decade, I have my routine down, and I don't tend to go out a ton during the week anyway, so for me, things are mostly just business as usual, albeit with a lot more added anxiety. But on weekends? That's when I start to feel it — which, in turn, has had me looking for some new things to do in my spare time.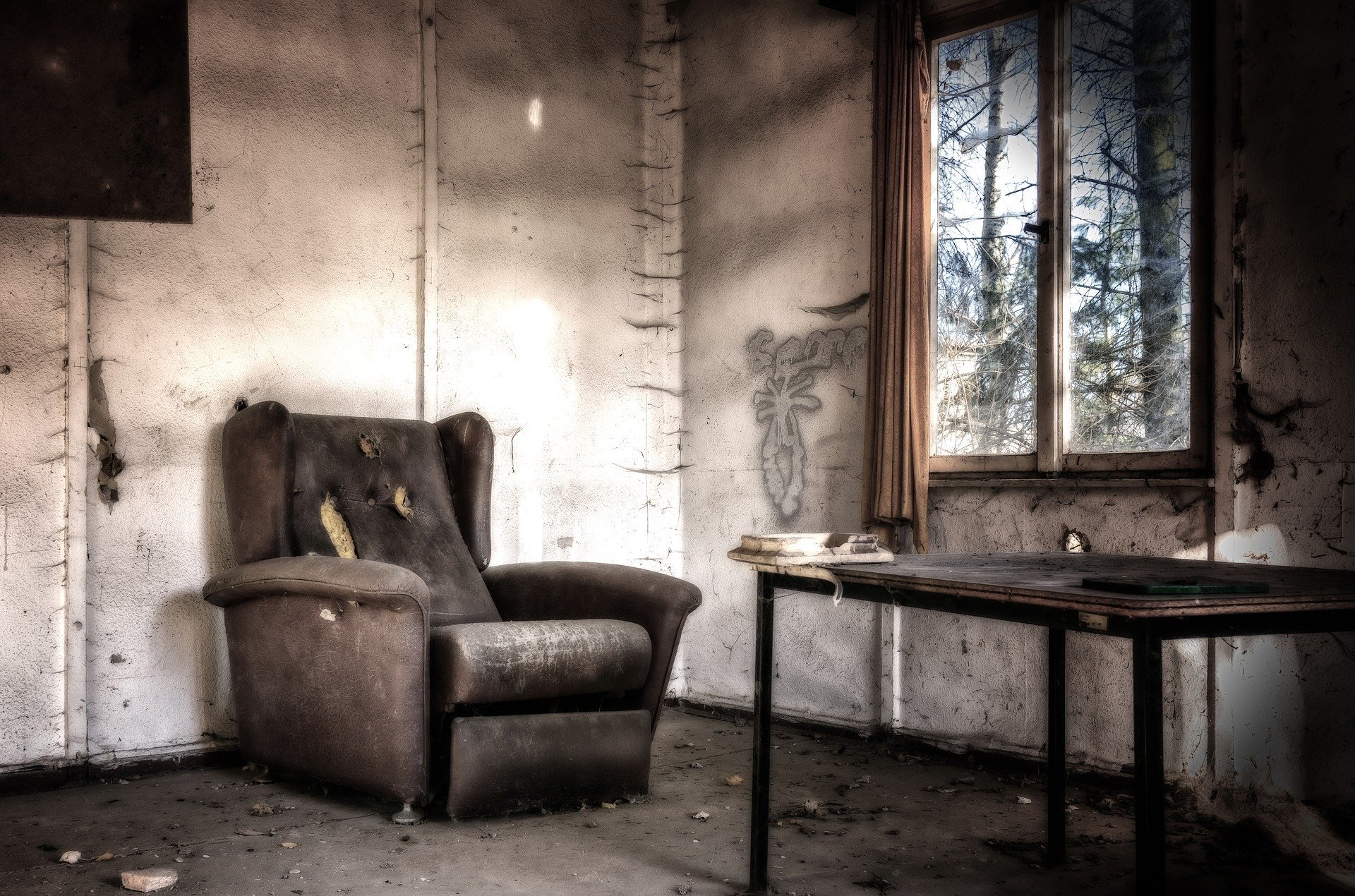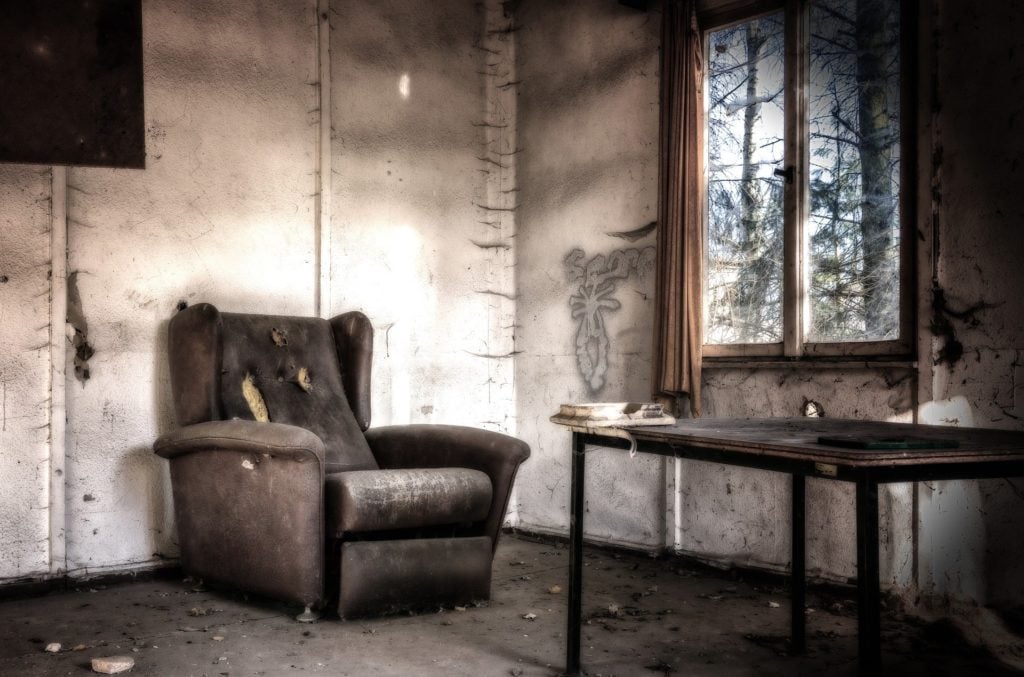 So, here are some recommendations. They're generally organized as a few broad categories with specific recommendations in each one. Come, fellow Spook People. Let us go on this strange, haunted journey together.
Play Some Tabletop Games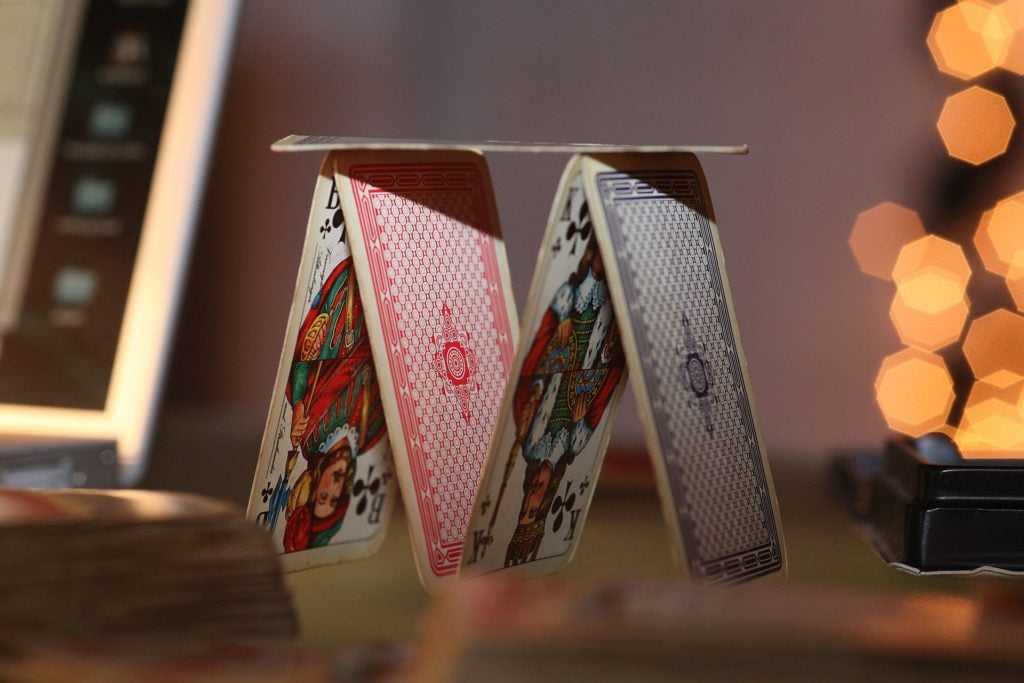 If you live with other people, might I suggest implementing Game Night? There are loads of tabletop games out there that will appeal to spooky people; they range from many players to just a few, from lengthy to very short, and from complex and involved to simple and easy to pick up. A few favorites:
Gloom, which is card-based, involves telling a story and making the most terrible things you can imagine happen to the inhabitants of a particular mansion. If Edward Gorey is your jam, you'll probably dig this one.
Mysterium is simultaneously a ghost story and a murder mystery, as well as wonderfully atmospheric. If you've ever played Dixit, I would imagine the cards from Mysterium would actually make a pretty good Dixit set, as well — so, hey, how's that for bang for your buck?
Betrayal At House On The Hill is an all-time great; you get to get into character, build a haunted house, and attempt to figure out who's about to betray the group, all in one go.
Arkham Horror is a classic for the Lovecraftians among us. It's cooperative, in case you'd rather work with your fellow players, rather than compete with them.
The Sherlock Holmes: Consulting Detective games play more like Choose Your Adventure books than traditional tabletop games. Originally produced in the 1980s and '90s, Space Cowboys revamped them recently, with the currently available editions featuring revised versions of the older cases, along with a few new ones. I have the Jack The Ripper & West End Adventures set, and I love it.
Or Play Some Digital "Tabletop" Games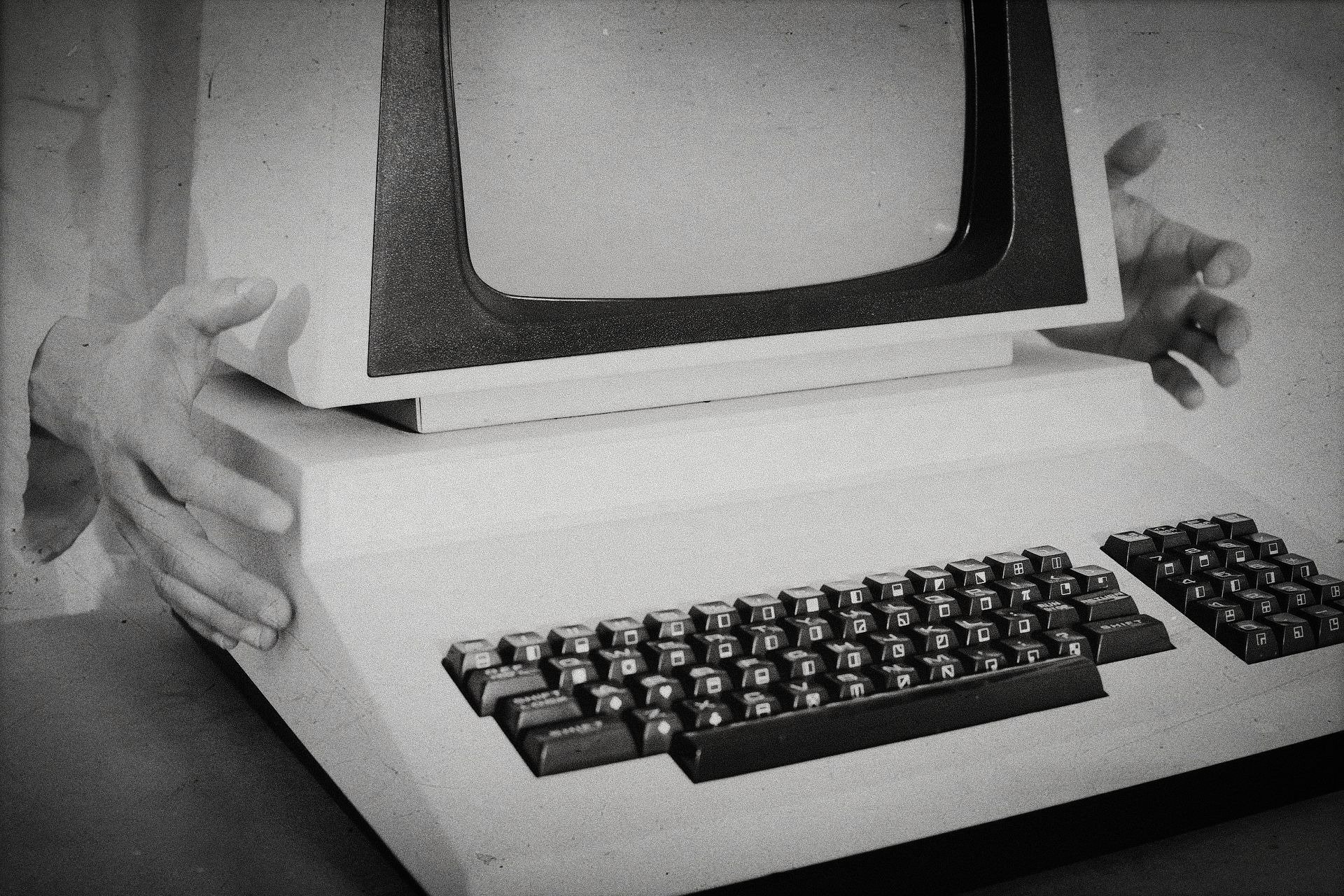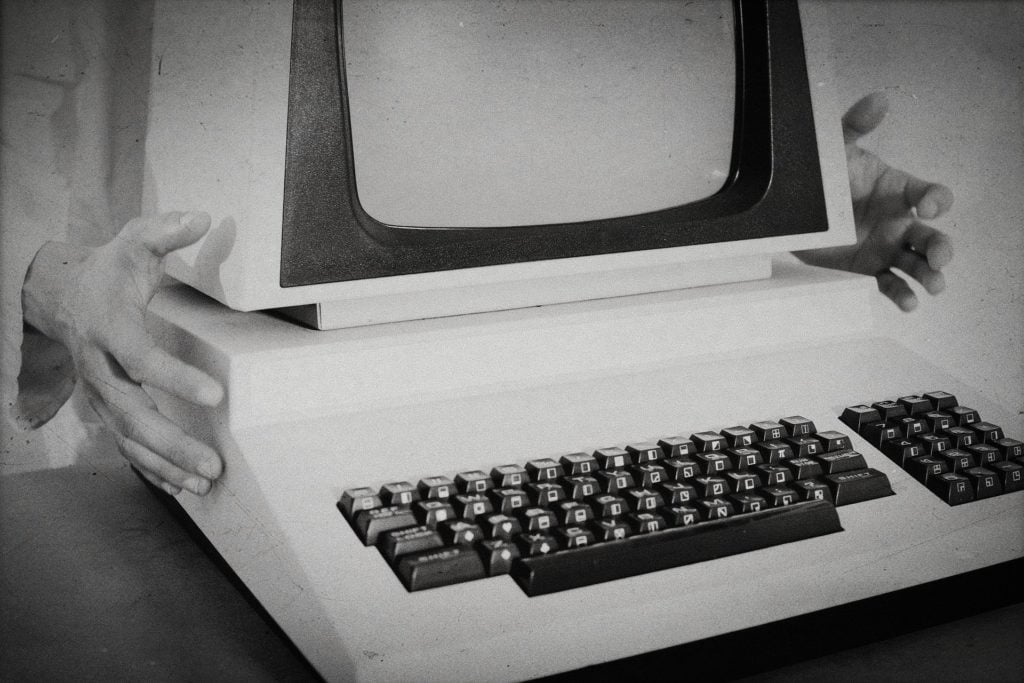 If you're trying to limit your online shopping (you may, for example, want to be a little more mindful of which services you order from right now for ethical reasons), if you don't live in the same household as your gaming companions, and/or you're in any other situation where physical tabletop games aren't quite as accessible, good news! Thanks to the wonders of modern technology, you can play virtual versions of many tabletop games online now.
Board Game Arena, for example, features 175 games, many of which can be played for free directly in your browser; meanwhile, Tabletopia, which can be accessed either in your browser or via a free client available for Steam, Apple devices, or Android devices, features more than 800 titles, also including a ton that can be either tried or played for free (others might run you maybe five or six bucks). Board Game Arena also has a Premium membership option that runs about $2 to $5 per month, depending on whether your shell out for a year upfront or pay monthly.
Some suggestions for the spooky set:
On Tabletopia, try Sub Terra, Cult, Pulp Detective, Vampire: The Masquerade – Chapters, Werewolf vs. Vampire, Trust Me, I'm A Doctor, or Escape Tales: The Awakening.
On Board Game Arena, try The Werewolves Of Miller Hollow, Apocalypse At The Zoo Of Carson City, Noir, or Not Alone.
Solve A Mystery By Mail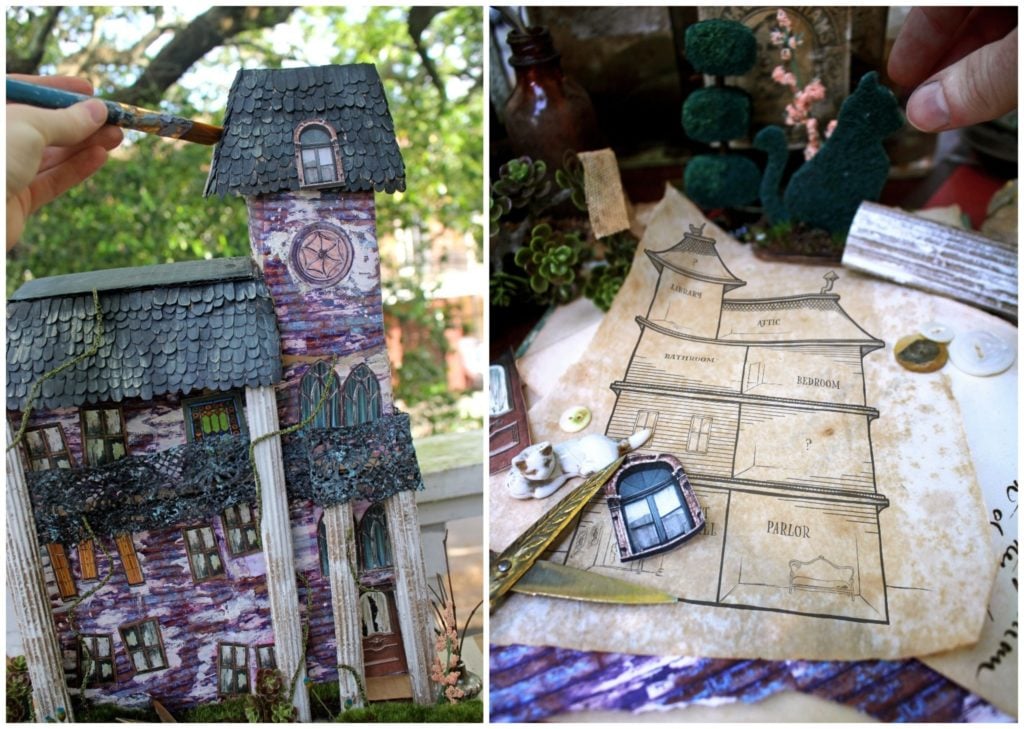 I know we're kind of past the subscription box boom, but honestly, I… still kind of dig them, particularly the experiential kind. For spooky people, the Mysterious Package Company has lots of options; I'm partial to the horror tales myself, of course, but there are also murder mysterious, adventures, sci-fi stories, and expeditions into antiquity, as well. Hunt A Killer remains popular for the murder mystery-solving set, while Empty Faces from the same company has a supernatural bent. Each of these services will ship you a box per month, each containing everything you need to piece together whatever the story of the box is. Some tales are multi-box adventures told in installments; others are standalone, single-box stories. They're lots of fun, though, and will absolutely keep you busy for a while — as well as leave with some neat-looking objet to display in your home when you're done solving the case.
If you're wary of actual mail, New Orleans-based miniaturist Lauren Delaney George, aka Lady Delaney, has something new in her online shop that's perfect for those stuck at home: Grimm Gables, an ongoing, multi-chapter story featuring digital, downloadable crafting patterns that will, by the end of the whole thing, see you building the titular manor and all its interior details yourself out of stuff you probably already have lying around your home. Indeed, the kits are designed specifically for folks who might have limited access to crafting supplies; accordingly, all you really need to build them are cardboard boxes, duct tape, and glue. (Being in possession of a vivid imagination doesn't hurt, either.)
At about $15, the first installment is the priciest of the bunch; it includes a 23-page, full color set of instructions for building Grimm Gables itself, as well as guidance on material substitutions you can make based on what you've got available — and, of course, the beginning of the story. Successive chapters, released weekly, are $5.99 each and focus on individual rooms in the mansion — for example, kitting out the Portrait Gallery in "peculiar portraiture and statutes" and adding wallpaper and floor treatments — again including full color instructions, as well as "plot thickenings."
Oh, and Grimm Gables will both help Lady Delaney's business stay afloat while her brick-and-mortar retail location is shut down; additionally, a dollar from each sale benefits community crisis funds. Have fun and do good at the same time.
Do Some Spooky Armchair Exploration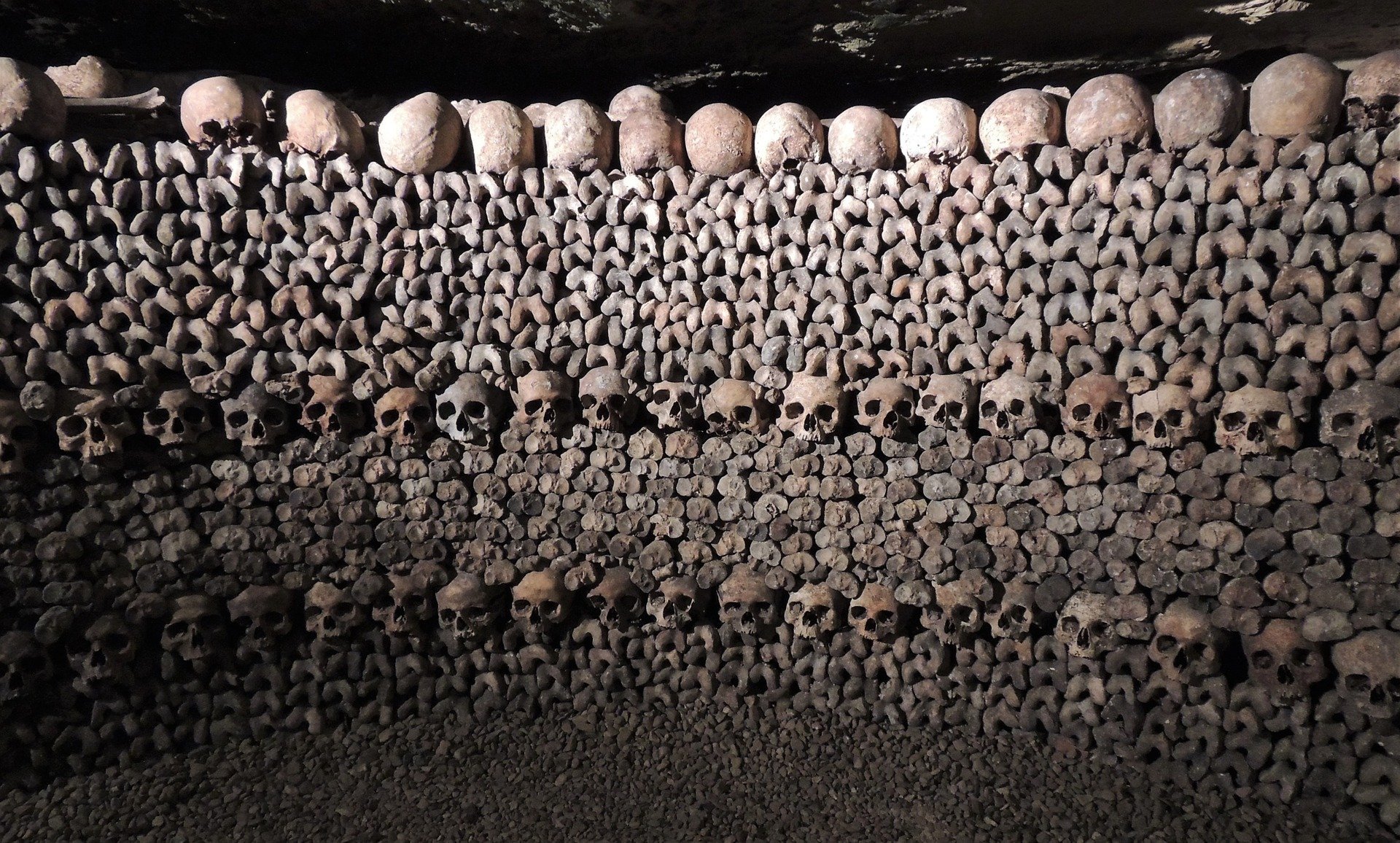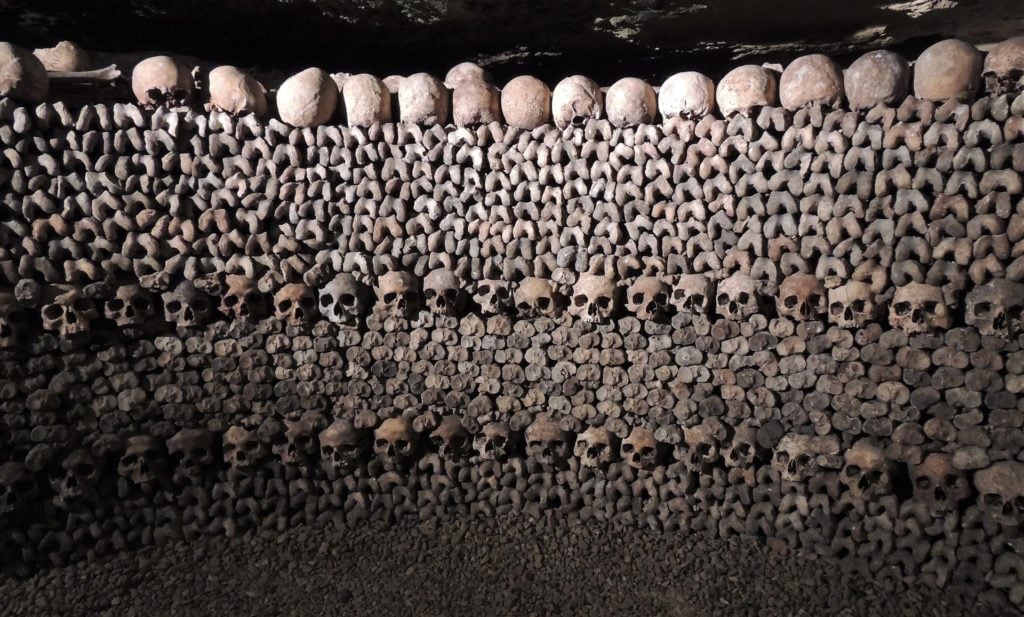 I don't know about you, but there's nothing that makes me want to go out and explore the world than, uh, not being able to go out and explore the world. But the good news is that we can still get out and see the world while we're stuck inside, thanks to a huge number of virtual tours, exploratory collections, and other incredible tools made possible through the wonders of the digital age.
My personal favorite of the bunch: The Paris Catacombs, which I have yet to see in person but which I would really, really like to visit before I die. Call it a bucket list travel wish. But hey, in the meantime, the Catacombs Museum has put a fantastic virtual tour up on its website which lets you click through some of the most notable areas of this sprawling network of ossuary tunnels beneath the streets of Paris, right from your own computer. Check it out here.
The Winchester Mystery House in San Jose, California, has similarly launched a virtual tour on its website — and although you can't click through this one due to the fact that it's a video, it's still quite thorough: It's over 40 minutes long. If you've always wondered how all those images of staircases leading to solid walls and doors opening to nowhere connect up with each other, now is the time to find out. Watch it here.
If you're more into reading about weird or unusual places, things, people, and events, however, the always-delightful Atlas Obscura recently launched the Wonder From Home project — an initiative geared toward "[helping readers] find people, places, and projects out there that inspire and help us all hold on to our spirit of discovery and sense of community." So far, you can revisit a Japanese healing spirit that's come back to the fore in recent months, see how to help librarians and archivists from your living room, stream the animal kingdom from your sofa, and more. Not all of it is spooky, per se — but it does all sort of embody the same openness of spirit that I think spookiness usually does.
You can also, of course, explore some places that… may not technically exist, but which are still fascinating to "visit" anyway. Scarfolk, for example, will keep you busy for a while. So will Hookland. Don't forget a version of Calgary that… isn't quite the Calgary you probably already know. Oh, and there are the Holders, too, wherever you're able to find them (or not).
Watch ALL The Horror Things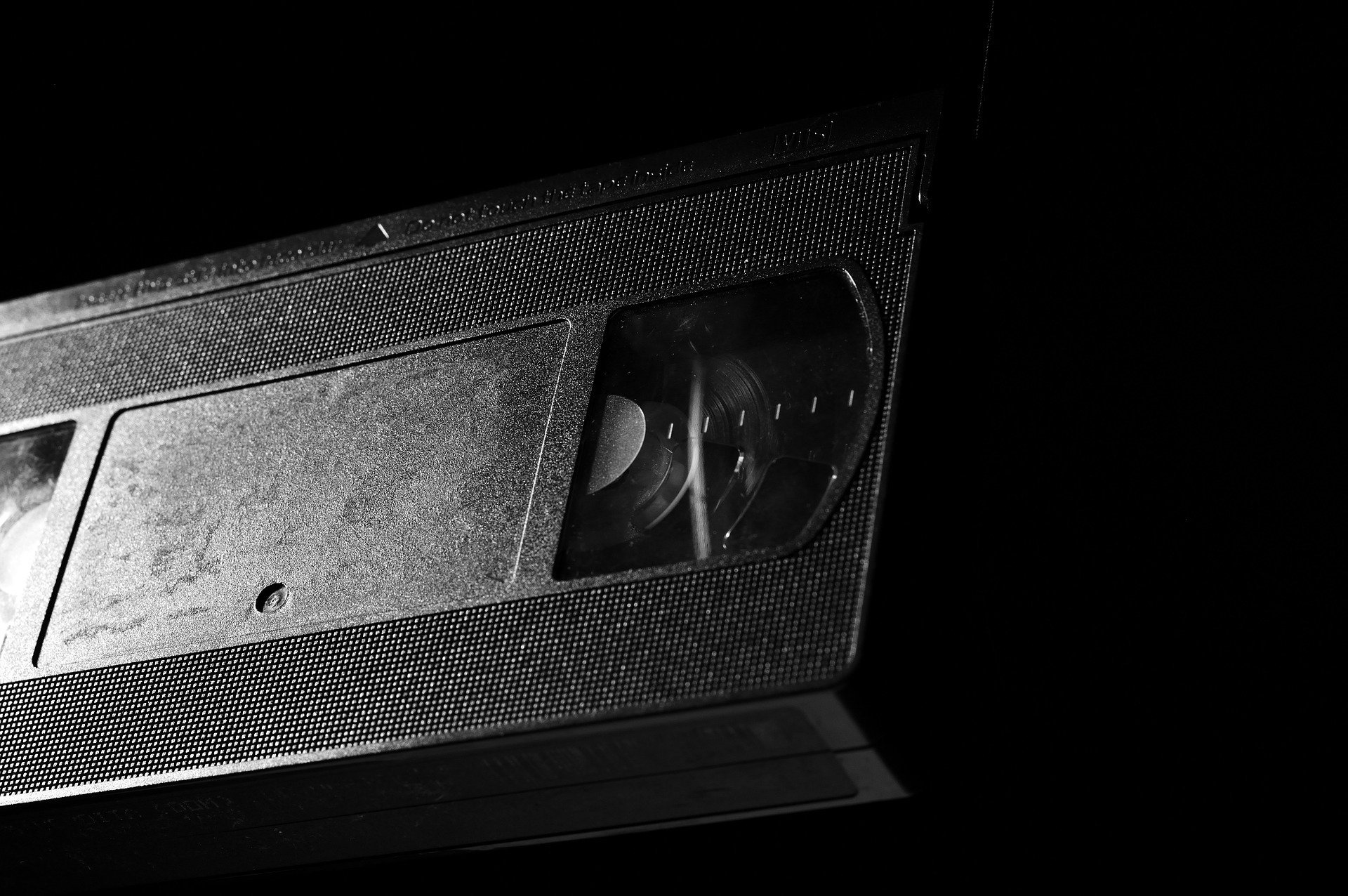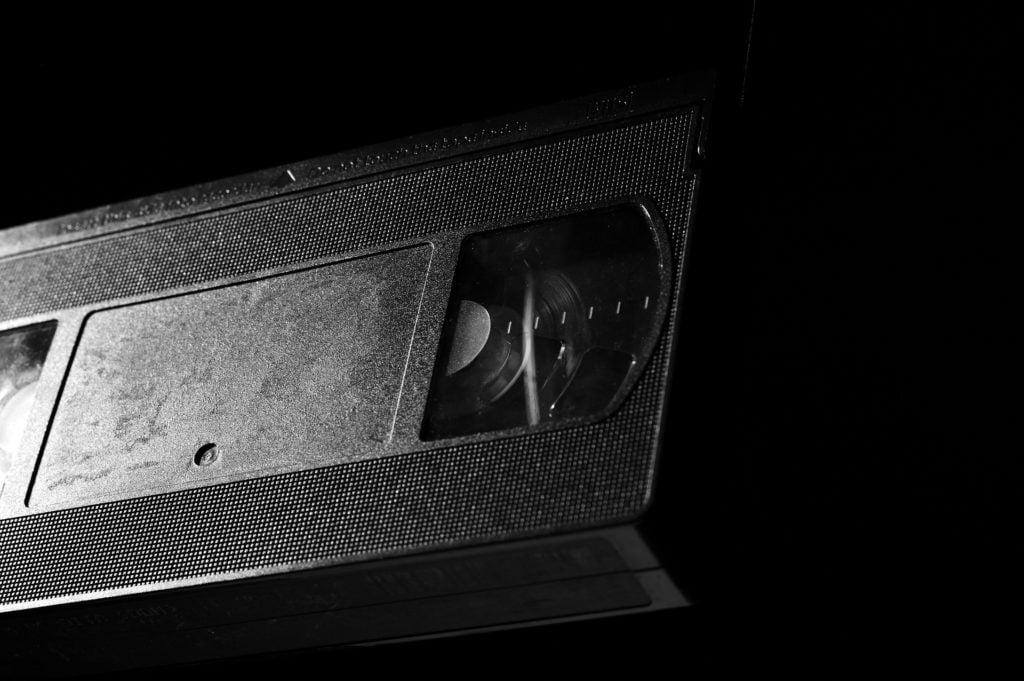 You may already be aware of this fact, but just in case you missed it, Shudder, the streaming service that is All Horror, All The Time,has done us a solid in this time of isolation by extending their free trial period from seven days to a whopping 30. Use the promo code SHUTIN when you sign up and you'll have access to a months' worth of spooky, freaky, scary content your dark little heart could desire. A handful of recommendations: Noroi: The Curse if you like J-horror, found footage, or both; The Canal if you like ghost stories with a twist; Tigers Are Not Afraid if you like magical realism and/or Guillermo del Toro; Horror Noire if you like deep dive documentaries; Train To Busan if you're into zombies; and Tourist Trap if you like super weird deep cuts. I'm also looking forward to checking out the newly-added Daniel Isn't Real.
Netflix, Amazon, and Hulu also have their own fair share of horror flicks, as well. Train To Busan isn't just available on Shudder, for example; it's on Netflix, too. Other Netflix picks I'd recommend include Forgotten, especially if you loved Parasite and want something in a similar vein to check out next; Candyman, which is a classic and finally available and everyone should see it; and honestly, I was pleasantly surprised by As Above, So Below. I'd heard mixed things about it, so my hopes weren't high, but if you're both fascinated by the Paris catacombs (me) and like stories set in environments that… don't behave the way they should (also me), it might scratch a particular itch for you.
Hulu, meanwhile, is particularly great for horror comedies, horror TV shows, and ghost-oriented anime series, while Amazon has a good mix of older movies and newer ones and mainstream releases and indie/under the radar ones. (The Poughkeepsie Tapes is actually available on Amazon Prime Video, for example, which is surprising to me. Also, if you want to stream a recent release, like Midsommar or the aforementioned Parasite, Prime Video is probably the place to go.)
Read ALL The Horror Things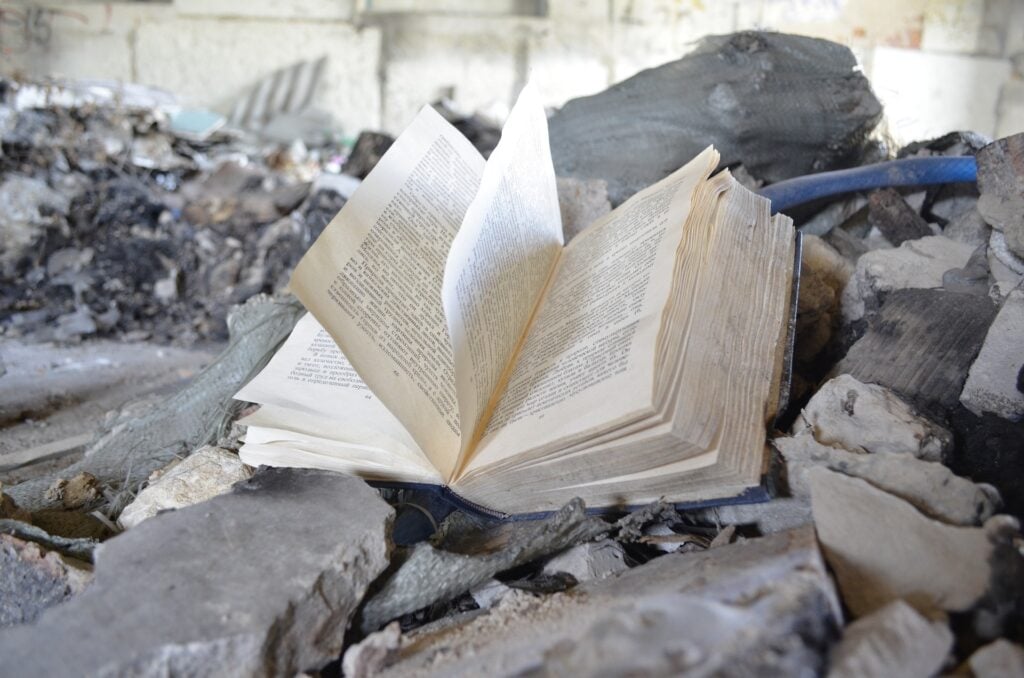 I don't have a new list of recommendations for you right now, purely because there are plenty of recommendations on TGIMM here, here, here, here, here, and in all of our What To Do On Halloween posts. I'm also working on a standalone post about what I've been reading and enjoying recently, so forgive me if I, uh, don't feel like giving away what's going to be in that piece before I've published it.
Here, I want to focus mostly on ways to get books — many spooky books, often cheaply or free, in a variety of formats.
Those who read on e-readers of course have access to the stores specific to those devices, ranging from Amazon's Kindle store to Barnes and Noble's NOOK store. (No, not that Nook store.)
However, if you're able to, it's also worth supporting your local independent bookstores, which are pretty much all experiencing some really tough times right now. Many are delivering orders — often for cheap or free locally — or doing curbside pickup. Some have also been offering some creative new services, such as "mystery bags": For a flat fee, some bookstores will put together a surprise bag of books based on your tastes. The app Save Your Bookstore can help you find independent bookstores near you that are offering delivery, curbside pickup, gift cards to purchase now for use at a later date, and more. You can also use Indiebound to see if your local independent seller has a particular title.
And if you're on a budget, there are lots of free options available that don't depend on piracy. For example, if you have a library card, your library likely has e-books and e-audio books on offer which you can access if the physical library building is closed. Apps that will often facilitate e-lending from libraries include OverDrive, the newer OverDrive app Libby, and, particularly for audio books, Hoopla; your library may also have e-lending accessible directly through its online catalog. (Mine, for example, can function through any of those apps, as well as directly through the library's own website.)
You can even access a bunch of comics for free without pirating them, thanks to Comixology's curated selection of free comics. Titles I'd recommend for spooky people include issue zero of The Umbrella Academy, a story that happened offscreen in Stranger Things, the first issue of 30 Days of Night, the fantasy- and storytelling-oriented first issue of Fearscape, The Evil Tree issue one, and a sampler of horror offerings from Dark Horse's 2015 catalog.
Take Some Inspiration From TGIMM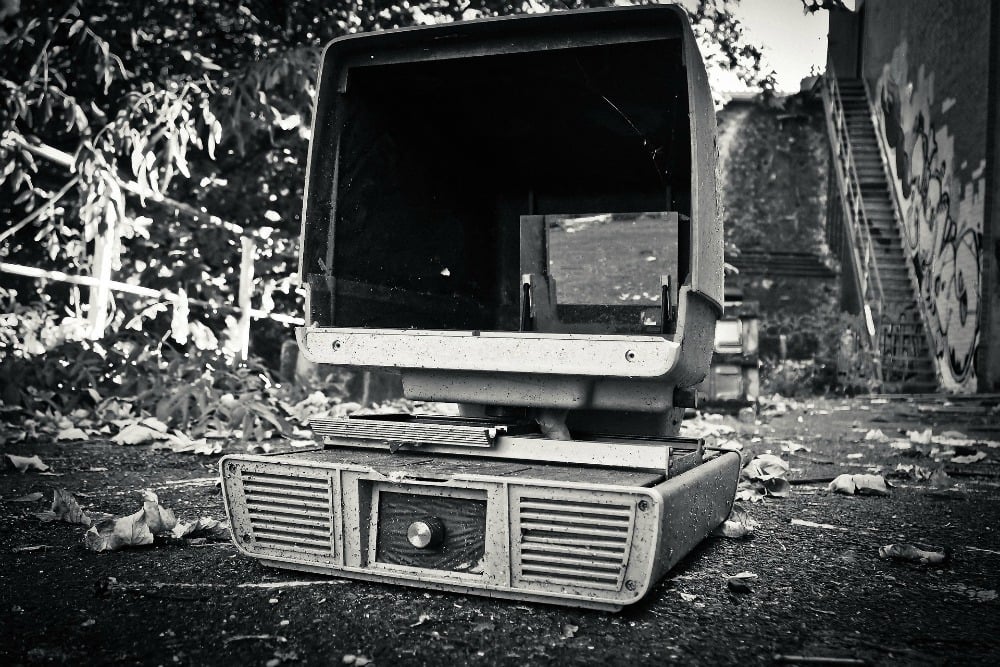 I mean, the internet is basically our saving grace right now, so here are some posts from our… what are we on, year seven now? Six and some change? Okay — here are some posts from our six-years-and-some-change history that might be worth revisiting now:
That's all I've got for now, but hopefully it will a) offer some ideas for you, and b) help jumpstart your own brainstorming process. Got something to add? Drop in the comments; I'm sure I'm not the only ghost here who would welcome some new suggestions!
[Photos via Tama66, ptra, andreas160578 remixed by Lucia Peters, tdfugere, padrinan, Sanya2017, MichaelGaida/Pixabay; Lady Delaney/Etsy, courtesy of Lauren Delaney George.]