Previously: Spooky Artists To Follow On Social Media.
If you spend a lot of time on the internet, you'll no doubt have noticed that email newsletters have been making a comeback lately — and with this revival come a plethora of spooky email newsletters you can now subscribe to in order to get your regular dose of strangeness. What blogs, then podcasts, then YouTube channels once were, newsletters are now, allowing writers and other types of creators to make their own work and get it directly in front of their audiences' eyeballs without needing to wait for anyone else to give them a platform to do it — something which is especially true for folks who dig creepy things. Whether you're looking for book or movie recommendations, in-depth analysis of themes and tropes in your favorite works, new retellings and translations of older urban legends, or something entirely… else — something a bit more… experiential — there's a newsletter for you.
[Like what you read? Check out Dangerous Games To Play In The Dark, available for purchase now!]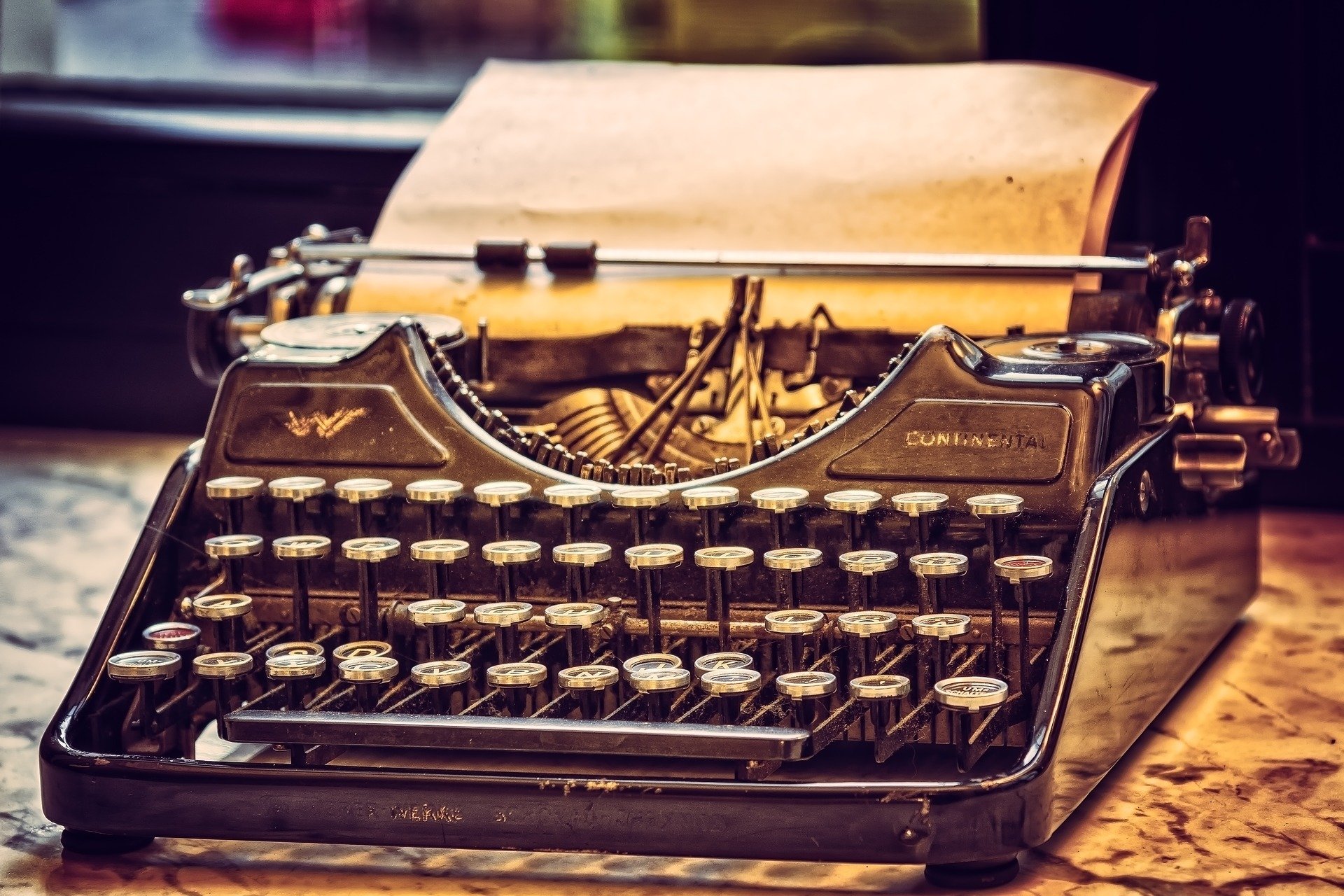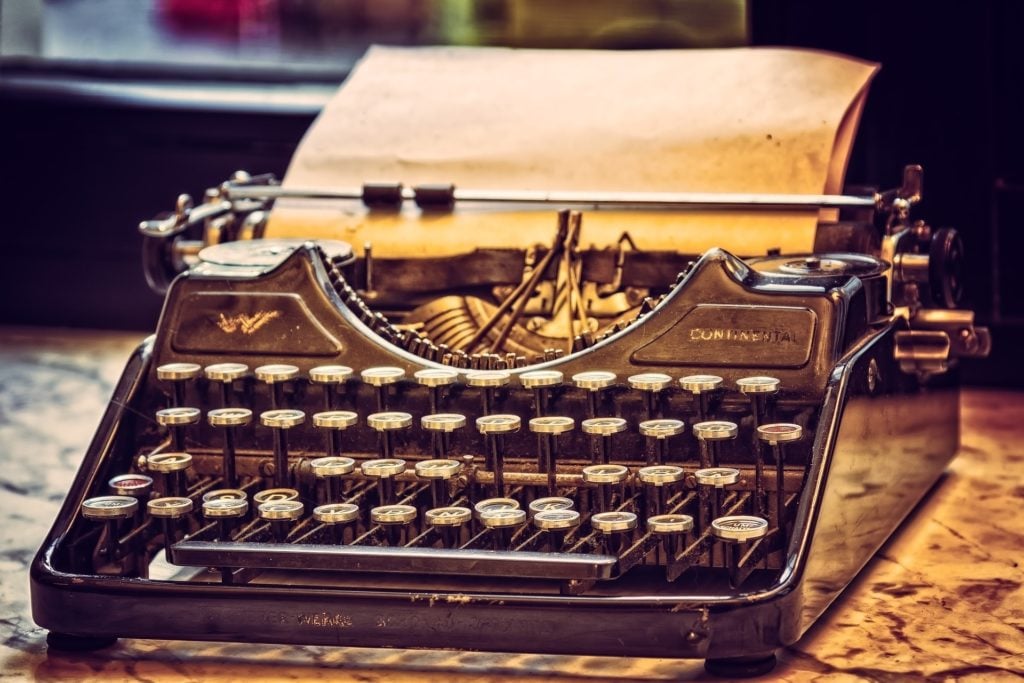 Despite the growing popularity — or, perhaps accurately, the resurgence — of email newsletters in recent years, though, it's… not super easy to find them. The platforms that are commonly used to create newsletters — Substack, TinyLetter, MailChimp, and so on — don't typically have a way to search the newsletters available via their services; what's more, Google's search algorithm is currently such that looking for, say, "spooky newsletters," "newsletters about ghost stories," or "horror newsletters" brings up not actual newsletters, but pages and pages of articles and listicles on how to make newsletters. You pretty much have to hear about them from someone else, whether it's as a recommendation from someone who subscribes to them or whether you hear about them directly from the people who write them.
So, I figured I'd go ahead and make the list I personally wanted to read (and, in fact, looked really hard for), but couldn't find: A list of newsletters to subscribe to that will put loads of excellent writing about spooky things, and excellent writing of spooky things, right in front your face on a regular basis. They're all free unless otherwise noted; additionally, the not-free ones are only sort of not free: They have both free tiers and subscriber tiers, which means you get access to some excellent work for free, but access to even more excellent work in exchange for a couple of bucks a month. (They're also a good reminder of why it's so important to support the writers and creators you like; we can't keep making the content you enjoy if we can't pay our bills.)
These 10 options aren't spammy. They're terrific. I enjoy all of them. And I think you might, too. Have a look:
1. Paperbacks From Hell
Author Grady Hendrix of We Sold Our Souls, Horrorstör, and My Best Friend's Exorcism doesn't just write extremely creative horror; he also writes about extremely creative horror. In fact, he's published an entire book about the weirdest — and typically forgotten — horror fiction of the '70s and '80s called Paperbacks From Hell. But you don't need to buy the book to read what Hendrix has to say about these bizarrely wonderful books (and their equally bizarre covers — seriously, the cover art for books of this ilk from this particular period of time is bananas); you just have to subscribe to his mailing list.
Also called Paperbacks From Hell, this mailing list differs from a lot of author newsletters in that the bulk of each issue isn't devoted just to, y'know, what Hendrix has been up to, where he's about to put in a live appearance next, and so on; some of that info is in there, of course, but the main attraction is always a big ol' review of a lost paperback novel. If you're familiar with Hendrix's work, then it will not surprise you to find that his recaps and reviews of these incredibly strange novels are absolutely hilarious. Highlights include Phone Call, Devil Dolls, and, of course, a whole host of Christopher Pike and R.L. Stine titles.
Subscribe here.
2. Gloomy Nook Wood
[UPDATE: Sadly, Gloomy Nook Wood looks as if it is no more. I'll leave this entry as is for posterity.]
It's a bit difficult to identify exactly what Gloomy Nook Wood is. It has identified itself, variable, as "a short-form narrative experience that will inspire both creativity and embracing your inner weirdness"; "an immersive dark, gothic campfire storytelling experience about curiosity and exploring mysteries"; and the like. Should subscribe to it, you'll receive a short, evocative tale written in verse periodically in your inbox, all of which are meant to have been overheard at The Lodge, itself "an infamous stop" within the Gloomy Nook Wood itself. These short verse tales have also recently been compiled into an e-book, The Legends Of Gloomy Nook Wood, which you'll get access to for free upon subscribing. Moody and atmospheric, Gloomy Nook Wood is perfect for reading on a dark winter's night.
Subscribe here.
3. Spooky Bitches
Written by two of my former colleagues, both of whom are smart and hilarious writers with interests that fall very much in line with my own, Spooky Bitches covers a huge range of topics. According to its own description, you might "ghosts, cults, doomed starlets, ax murderers, black cats, Winona Ryder, scary stories your best friend's sister's roommate told you, things that smell like Hot Topic & also shopping" — and a whole lot more — in its weekly dispatches.
Each week, Gabrielle Moss and Erin Mayer pick one subject — ghost hunting, for example, or clique murders, or, yes, Hot Topic — and each pen an essay on said topic. Their essays are often very different from each other, offering two unique spins on the same subject with each edition; for example, the ghost hunting newsletter, which was released on Halloween this year, includes an essay from Erin about the "delightfully mediocre" Netflix horror film Malevolent, while Gaby tackled why ghosts loomed so large in the cultural and social landscape of the Victorian era. The shopping section, meanwhile, could include anything from book and movie recommendations to items like this delightful T-shirt.
If you grew up cultivating a Lydia Deetz aesthetic and still consider yourself strange and unusual to this very day, Spooky Bitches is for you.
Subscribe here.
4. Nightmare Fuel
Writer and editor Emily Hughes started Nightmare Fuel, a newsletter about scary books of all types, in April of 2019 — and it quickly became a huge, huge favorite among people who also like scary books. As Hughes notes in the newsletter's About page, her recommendations aren't always horror — "they might be dark fantasy, or true crime, or thrillers, or literary fiction" — and while some issues focus on just one book, others provide entire lists; her analysis of what makes each work tick, however, is always spot on. If you find "If you liked this title, try this title"-type suggestions useful, Nightmare Fuel should fit the bill for you.
One issue I particularly enjoyed: "Don't Go Far," which took a look at folk horror (a genre close to my heart). Also, each issue is titled "Don't [TK]" — "Don't Go Far," "Don't Wait Up," "Don't Make Me Tell You Twice" — which is a delightful naming convention, and also always makes me think of this.
Subscribe here.
5. Jude Doyle
Written by Jude Ellison S. Doyle, author of Dead Blondes And Bad Mothers, Apocalypse 1999, Trainwreck, and a wide variety of essays, op-eds, reports, and other pieces in numerous outlets online, this newsletter offers deep analysis of horror movies of all kinds (among other things, that is — its focus and function have both evolved quite a bit over time, so not everything is geared towards horror now). More often than not, the dispatches focus on movies from the past 20 years or so; for example, previous issues have examined 2016's Raw, 2000's American Psycho, and 2009's Jennifer's Body. However, they have also taken a look at all three major screen adaptations of Picnic At Hanging Rock — the 1967, 1975, and 2018 versions — so just because the essays skew recent doesn't mean they're all recent. Regardless, Doyle's analysis is always sharp and smart; folks who dig the podcast The Faculty Of Horror will probably appreciate this one (and, indeed, one issue features an interview with Fack's Alex West).
Also, sometimes Doyle does things like rank all of Fairuza Balk's looks in The Craft. This is also Very Important Work and I will not be convinced otherwise.
Doyle's newsletter offers both a free tier and a paid subscriber tier. Here is why (and also an explanation of why it's so important to support creators whose work you appreciate, whether it's by donating to their subscriber tiers or just by, y'know, not using an adblocker when you visit their sites):
When you write for outlets run by other people/companies/etc., you're limited, in both form and content, to what those outlets know "works" for them — the subject matter that resonates with their readers, the format in which they tend to engage with it the most, the things are the most ad-friendly, etc. As such, it's not uncommon for writers to set up their own projects — websites, newsletters, you name it — where they've got the freedom to write about whatever they like, in whatever form they like, and know that that, too, resonates with their readers. (Heck, that's one of the reasons The Ghost In My Machine exists.) This newsletter is one of the ways Doyle scratches that itch; as they put it, "I'm able to produce content I'm passionate about, and pursue ideas that are a little too wild and weird to sum up in a short op-ed" — which, they observe, are often "the pieces people like most."
The thing is, writers often can't run these passion projects for free; no matter how much people might like them, the bottom line is that we have bills to pay, and if we're not paid for our work, then we literally can't afford to do it. Hence, the subscription model Doyle uses: The free tier includes one email per month; the paid subscriber tier, which costs $5 a month or $50 for a year upfront, includes two emails per month, plus the ability to nominate which movies or other works they cover.
Subscribe here. (Note: Doyle has recently switched from Substack to Ghost; their archives are still in process of being imported over to the new platform, so some links here may be slightly out of date right now. I'll update them when the importing process is complete.)
6. Fack Dispatch
Speaking of The Faculty Of Horror, co-hosts Alex West and Andrea Subissati started a supplemental newsletter this year called Fack Dispatch. Sometimes the issues are just general news about the podcast and its creators — the launch of new merch, where Alex's and Andrea's next public appearances will be, and so on — but more commonly, they're spectacular pieces of horror content all on their own: Examinations of "how far Hollywood has stretched the truth when it comes to serial killers" (Ed Gein, looking at you), how to create the best Halloween costume ever, Alex and Andrea's annual 12 Days Of Halloween watch list, and so on and so forth. (Also, issue four featured an interview with Sady Doyle, so HEY, IT ALL COMES FULL CIRCLE.) They also detail what they've been reading and listening to lately. All in all, a good time, especially if you tune into the podcast each month.
Subscribe here.
7. The Bonsai Screams
Originally from Australia, Tara A. Devlin currently lives in Europe. She spent a decade living in Japan, however — specifically in Matsue, aka the City of Ghost Stories — which led directly to her starting the website Kowabana, where she translates urban legends, creepypastas, ghost stories, and other strange and unusual tales from Japanese to English on a regular basis. These stories might originate in any number of places — they might be old pieces of folklore, or more recent tales drawn from 2ch or other Japanese message boards and online sources — but what they all have in common is that they typically haven't been in English before.
Kowabana's newsletter, The Bonsai Screams, alerts readers to a wide variety of tidbits English-speaking audiences may have missed, including "the best Japanese horror movies you've never seen," "sneak horror novels you didn't know had been translated to English yet," when books go on sale, and more; you'll also find "exclusive news, lists, articles, recommendations, and even stories that you won't find anywhere else." And lastly, when you subscribe, you'll get free copies of two of Devlin's books: Kaidanshi, which features translated Japanese creepypastas, urban legends, crime articles and more, and Kaika, a novella set in Devlin's Torihada Files universe. Issues of the Kowabana newsletter are sent out weekly on Sundays.
Subscribe here.
8. The Bite by Shudder
Shudder may have begun simply as a "Netflix for horror"-type streaming service — but in the years since its debut, it's become much, much more. In addition to producing wonderful original content (if you haven't seen Horror Noire yet, here's your reminder to do so ASAP) and launching a number of podcasts, it also publishes The Bite, a weekly newsletter that includes all kinds of curiosities and oddities. Each issue features a short essay on the history of horror; an "image of the week"; a "Tiny Bites" link roundup; something cool to buy or see; and a brief selection of links about Shudder in the news.
The Horror History essays are the high point for me; they're all written by some of the best writers and columnists critiquing horror today, including Anya Stanley, Joe Lipsett, John Bowen, and Amelia Emberwing, and address topics like the Danse Macabre as it relates to the infamous Disney short "The Skeleton Dance," the terrifying normalcy of Stephen King, and why the 2009 remake of The House On Sorority Row has become an iconic piece of queer horror in the decade since its release.
That said, though, the Image of the Week is always pretty great, too. For example, were you aware that during the Victorian era, it was de rigueur to have photographs taken of yourself wherein you look like you have no head? Because it was. It's super weird, and I love it.
Subscribe here.
9. Shrieks & Howls
Shrieks & Howls is somewhat sporadic in its release — written by Chelsea Davis of the podcast PseudoPod, it has recently only seen a new issue every few months — but what's there is terrific. Each issue pairs a horror movie or show with a comedy movie or show and compares and contrasts them, ultimately in the hopes of "[figuring] out what two seemingly unrelated pieces of art can say to each other when they're placed side by side," as Davis puts in the newsletter's origin story.
How exactly does she come up with the pairings? There is but one rule: The movies' or shows' titles must share at least one key word in common. As a result, Davis has penned wonderful essays on Bridget Jones' Baby and Rosemary's Baby and on (500) Days Of Summer and Midsommar. And, it turns out, there's a lot to dissect here; for example, both (500) Days Of Summer and Midsommar are breakup films—and as Davis sees it, they're specifically breakup films which "set out to show that breakups are apocalyptic in the biblical sense of the term." Her argument is convincing, so if you like to overthink things as much as I do, you'll probably get a kick out of Shrieks & Howls.
Also, Davis has noted that the reason her newsletter tapered off for a while was because she was finishing up her dissertation for her PhD. Now that she's got that all wrapped up (you can even read it, if you want!), she's aiming to return to a monthly newsletter publication schedule.
Subscribe here.
10. Obsidian Urbex Photography
If you prefer your spooky content presented as images, rather than words, this one is for you:
Urban explorer and photographer Janine Pendleton has photographed everything from an old slate mine in Wales that now serves as an underground car graveyard known as the Cavern of Lost Souls to an abandoned, outer space-themed love hotel in Japan. She documents her eerie and atmospheric travels on her website, Obsidian Urbex Photography — and if you subscribe to her newsletter, you'll get a message to your inbox each month full of new photographs of all the places Pendleton has been recently. The images are haunting in that way that only abandoned places are; there's a lot of beauty wrapped up in the decay, so much so that it's hard to tell where one ends and the other begins.
Subscribe here.
***
Follow The Ghost In My Machine on Twitter @GhostMachine13 and on Facebook @TheGhostInMyMachine. And don't forget to check out Dangerous Games To Play In The Dark, available now from Chronicle Books!
[Photo via Tama66/Pixabay]