If you are an "exceptional live-in nanny" looking to join a "friendly family of four" — two kids, ages five and seven — who live in a "lovely, spacious, historic property in a remote spot with spectacular views" in the Scottish Borders, have I got a job for you. Recently posted to childcare connection site Childcare.co.uk, a listing that has since gone viral is in search of just that… except there's a catch: You'll be a nanny in a haunted house.
The job itself doesn't look to be extraordinary; according to the listing, duties include typical live-in nanny things like "preparing breakfast, getting the children ready for school, dropping off and picking up from school and assisting after school, including helping with homework and getting them ready for bed." The parents are both "very busy professionals" who regularly travel for work; occasionally, both parents might be away for up to four nights during the week, meaning the nanny will be in charge of the kids and home while they're gone. The offered salary is £50,000 per year (equivalent to almost $64,000) and includes 28 vacation days; you'll also have "your own comfortable room with en-suite bathroom and private kitchen."
Also, the house you'll be working and living in is allegedly haunted.
[Like what you read? Check out Dangerous Games To Play In The Dark, available from Chronicle Books now!]
The family has lived in the house for about a decade. As the listing states, they were warned that it was "haunted" when they bought it, but decided to approach the whole thing with an open mind. Since then, a whopping five nannies have come and gone within the space of a year; according to each one, "supernatural incidents" were their primary reason for leaving, "including strange noises, broken glass, and furniture moving." The parents note that they haven't "personally experienced any supernatural happenings" — it seems the occurrences have all happened when they've been out of the house — but because of what their previous nannies have told them, they're "happy to pay above the asking rate, and feel it's as important to be as up-front as possible to find the right person."
And before you ask, yes, it's a genuine listing. The Telegraph reached out to Childcare.co.uk CEO Richard Conway, who told the outlet, "When we saw the advert we were stunned. Some of the guys at HQ were skeptical but after talking to the family and their previous employees we realized it was a genuine position." Conway did acknowledge that this particular listing is "probably the most interesting story we've heard"; additionally, after speaking with the family who posted the job, he noted, "The family has assured us that no harm has come to anyone living in the house, however the nanny will have to have a strong disposition."
If you're considering applying for the job, I have a few… uh… resources I recommend checking out in preparation for your application. Some of them are reading material; others are viewing material; and still others are listening material. But either way, I think you'll find them quite illuminating.
Turn of the Screw by Henry James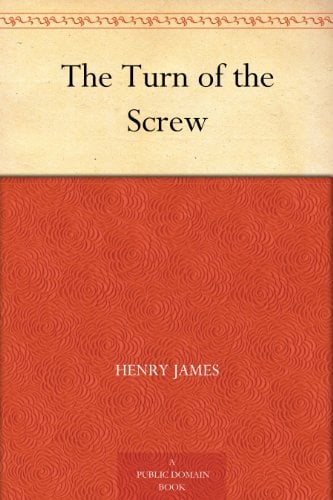 The be-all, end-all "nanny in a haunted house" tale, Turn of the Screw was originally published as a serial in the magazine Collier's Weekly in 1898. Later that year, it appeared in The Two Magics, a book featuring two short works by Henry James (the other being Covering End, an adaptation James wrote of his own one-act play, Summersoft). You're probably familiar with the setup, which has since become a trope in its own right: A governess is hired to look after two orphaned children; however, she becomes convinced that the children are being menaced by an evil force and attempts to protect them. Horror and tragedy ensue.
Turn of the Screw is ambiguity done right; there are almost limitless interpretations of it, and they nearly all stand up to scrutiny. The big question is always this: Are there actually ghosts in the house? Or is the governess suffering from mental illness? The arguments for both scenarios are equally convincing; you'll have to decide which one you think it is for yourself.
The framing device is also worth noting. It's not an accident that we're hearing someone else read the governess' account to us long after the fact.
Read Turn of the Screw for free on Project Gutenberg, or buy it over at Amazon. Your local library almost certainly has it in the stacks, too.
The Innocents, by William Archibald, dir. Jack Clayton
William Archibald's stage adaption of Turn of the Screw, called The Innocents, premiered on Broadway in 1950; it was later adapted into a critically acclaimed film released in 1961 starring Deborah Kerr as the governess. Truman Capote wrote much of the screenplay. It's DVD-only on Netflix (so, alas, you can't stream it); you can, however, buy it for cheap from Amazon. Additionally, the full film is currently on YouTube here, although it's anyone's guess whether it will stay up and for how long. The play can be ordered through Samuel French.
Angelica by Arthur Phillips
I've recommended Angelica before, so consider this one more reason to read it — especially if you're fresh off of Turn of the Screw. Phillips' novel takes the same setup at play in James' novella and complicates it even further; by telling us the same story from multiple perspectives, one at a time, we're left peeling away layer after layer to uncover the real story — or maybe we're adding layers instead. This is how I described it the first time round:
"There's a tragedy, of course — there always is — but the nature of the tragedy changes depending on whose perspective we're seeing it from. There's also a spirit medium, and a spooky child… or is there?
"Angelica would have been equally at home in the Unreliable Narrators section. Do with that what you will."
It's probably best that you go into this one not knowing much more than that. The fun of the whole thing is working out exactly what you think is going on as you go.
This Cornucopia Of Creepy Things Kids Have Said To Their Caregivers From Reddit
Try this thread. Or this one. Or this entire subreddit. From imaginary friends to suggestions of reincarnation and from possible ghost sightings to eerie premonitions, it all brings a whole new meaning to the phrase, "Kids say the darndest things."
The Children, dir. Tom Shankland
This one is for any parent who has marveled (or despaired) at how their offspring can go from angel to demon in just a few seconds' time. Released in 2008, this lean British flick (it clocks in at around 80 minutes in length) begins with a holiday party and ends with a bloodbath as the children of two families begin turning on the adults in increasingly horrifying ways. TimeOut described it as "[tapping] into primal fears about the unknowability of children," while The Guardian asked, "Is it a virus? A dream? Did everyone die before the film actually started?" before concluding, "Doesn't matter: the mystery only adds to the creepiness of the situation."
That last point about the whole thing possibly being caused by a virus is interesting; it's sort of like Pontypool in that respect. I'd almost be more tempted to classify this one as a zombie movie than anything else… but not a zombie movie in the way you're probably thinking.
Catch the full film on YouTube here (although, not unlike The Innocents, there's no telling how long it might stay up).
This House Is Haunted by John Boyne
I actually haven't read This House Is Haunted — my library doesn't have it, unfortunately, and I haven't actually gone ahead and purchased it yet — but it's high on my list of Things To Read ASAP.
Here's the description from Amazon:
"Written in Dickensian prose, This House Is Haunted is a striking homage to the classic nineteenth-century ghost story. Set in Norfolk in 1867, Eliza Caine responds to an ad for a governess position at Gaudlin Hall. When she arrives at the hall, shaken by an unsettling disturbance that occurred during her travels, she is greeted by the two children now in her care, Isabella and Eustace. There is no adult present to represent her mysterious employer, and the children offer no explanation. Later that night in her room, another terrifying experience further reinforces the sense that something is very wrong.
"From the moment Eliza rises the following morning, her every step seems dogged by a malign presence that lives within Gaudlin's walls. Eliza realizes that if she and the children are to survive its violent attentions, she must first uncover the hall's long-buried secrets and confront the demons of its past. Clever, captivating, and witty, This House Is Haunted is pure entertainment with a catch."
Phillip Womack at The Telegraph noted that the novel doesn't break much new ground — "If there exists somewhere a checklist of elements that ought to appear in a ghost story, then John Boyne has certainly gone through it very carefully," he wrote in his 2013 review — but that "it is sleekly done and classily controlled," proving to be effective despite its well-worn trappings. Eliza in particular is key here; wrote Womack, "Boyne succeeds in creating a tense atmosphere not because of the easily identifiable elements, but because of his narrator." Would-be nannies in haunted houses, take note.
The NoSleep Podcast, Season 6, Episode 2: "Why I Stopped Babysitting"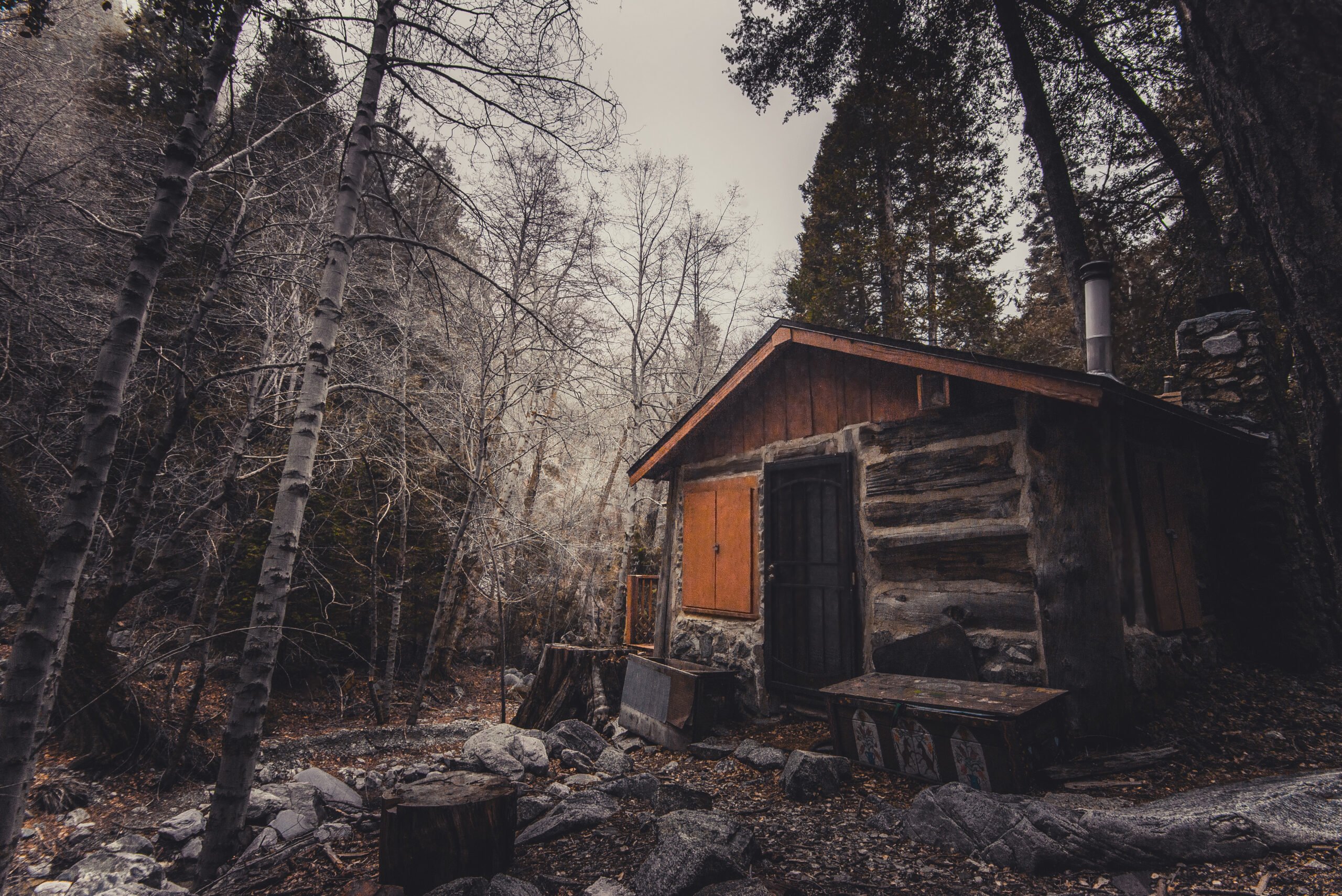 Sometimes, the kids aren't the scary ones.
Sometimes, it's the parents.
Listen to the story dramatized on the NoSleep podcast here, or read it in its original form here.
The Others, dir. Alejandro Amenabar
The caregiver in The Others isn't a governess; it's the children's own mother. We're also not in a Victorian setting; instead, we're in the immediate aftermath of the Second World War. But there are common elements between The Others and the Victorian gothic tales on this list: A lone woman, an impressively and frightening large house, two children behaving rather oddly indeed. There's a twist, though — and although it may not be quite as revolutionary now as it was at the time of the film's release in 2001, it's still an interesting way to, uh, turn the screw.
(Sorry.)
(But also not sorry.)
It's DVD-only on Netflix; you can also buy it from Amazon for cheap.
And for those of you who actually go ahead and apply for the job…
Good luck.
You're probably going to need it.
***
Follow The Ghost In My Machine on Twitter @GhostMachine13 and on Facebook @TheGhostInMyMachine. And don't forget to check out Dangerous Games To Play In The Dark, available now from Chronicle Books!
[Photos via Pixabay, Spencer Selover/Pexels; Amazon (1, 2, 3); Reddit]