Previously: What To Do On Halloween, 2020 Stay-At-Home Edition.
It's that time again: October is continuing apace, so if you haven't already figured out what to do on Halloween this year — 2021 — then you may want to get planning. As always, TGIMM's annual What To Do On Halloween extravaganza is heavy on things to do at home, as that is typically how I like to spend my own Halloweens; here, you'll find a large selection of things to play, read, listen to, and watch, along with a bunch of things to actually do.
Some of the things to actually do involve going out into the world—but, particularly given the way the world is right now, exercise caution, mask up, and try to avoid large crowds if you can. If it's safe where you are to be out and about, awesome! Have fun! If it's not, though, don't worry — we've got plenty to keep us occupied at home, too.
[Like what you read? Check out Dangerous Games To Play In The Dark, available from Chronicle Books now!]
Previous years' suggestions for what to do on Halloween can be found here, here, here, and here. And now: Onwards!
Play Something
I have many excellent video games to recommend this year — and the kicker is that the ones seen here are really just a small fraction of all the ones I could recommend. If you want more than what's here, though, you can find more suggestions here, here, here, here, and here; retro-style games can be found here; head here for unconventional indie horror games; cheap/free options can be found here; and RPG Maker horror games are here.
Omori. Omori is sort of in the Undertale tradition — although when I say that, I mostly mean that it's an unusual indie game that plays sort of like a JRPG, but also… not. Developed by Omocat — which is the name of both the pseudonymous artist who created the game and its original web comic source material, and the full studio that eventually produced the game — Omori was built using the RPG Maker engine and released in 2020.
You play as a teenager named Sunny in the real world and Omori — from "hikikomori" (ひきこもり, the Japanese term for people who have withdrawn from society) — within Sunny's dreamscape. Within the dreamscape, there are two spaces to explore: White Space, a small, white room with very little in it, and Head Space, a large, colorful environment Omori treks around with his friends. When one of them goes missing, it's up to the rest of them to find him.
It sounds simple, but it isn't. There's a reason Sunny/Omori spends so much time in the dreamscape, of course — and what goes on there is a reflection of something that happened in the real world that Sunny/Omori and his friends are still coping with. The game is beautiful and sad and meaningful, both in its style and in its content.
CWs for this one include: Depression, anxiety, and suicide. Also, it came to my attention after I wrote this piece that the composer of the game's music is Not Great, Very Problematic. I'm going to leave this entry here for now, but I do want to flag that, as it's definitely relevant information for many when it comes to deciding whether or not to play/consume pieces of media.
(Available on: Steam.)
Mundaun. What sets Mundaun out from the pack is its art style: It was all hand-drawn and retains a sketchbook-like feel, making for a beautifully — and spookily — atmospheric journey through the mountains of Switzerland.
A first-person shooter/puzzle-solving game developed by Hidden Fields and released earlier in 2021, it sees you take on the role of a person whose grandfather has died mysteriously in a fire. Now returning to the mountains of Mundaun for the first time since you were young, you must work to figure out what precisely happened as you climb, solving puzzle and fending off… creatures as you go. If you've been dealing with a bit of cabin fever for the past year and three quarters, Mundaun might be for you: Writing for Polygon, Cass Marshall called it "the dreadful vacation I didn't know I needed."
For the curious, Mundaun is a former municipality in Graubünden, Switzerland. Strictly speaking, it no longer exists; it merged with Obersaxen in 2016 to create a new, bigger municipality called Obersaxen Mundaun. It is an extremely mountainous region.
(Available on: Xbox, PS4 and 5, Switch, and Steam.)
Resident Evil: Village. I mean, I sort of have to include this one, don't I? Set after the events of 2017's Resident Evil: Biohazard, Village picks up again with protagonist Ethan Winters—but since he's now based in Europe, Village is set in a very different environment than Biohazard's Louisiana bayou, and is thus a very different game.
I'll admit that I didn't find Village as interesting as Biohazard, but it still has plenty to recommend it: Gothic castles, medieval-looking towns, witches, werewolves, and of course super tall vampire ladies. It also deepens the mythology of Biohazard in some neat ways, while simultaneously building out the larger Resident Evil mythology in the process.
I won't say too much more for fear of spoilers, but if you're into first-person survival horror and like your stories to have a few twists along the way, Village is worth checking out.
(Available on: Xbox, PS 4 and 5, Stadia, and Steam. )
Camp Sunshine and Sunshine Manor. Like your horror vintage-style? Then Camp Sunshine and its prequel, Sunshine Manor, will scratch that itch in more ways than one.
Camp Sunshine takes its story cues from the slashers of the 1970s and '80s — particularly those set at summer camps (Friday The 13th is the obvious analog here) — while the design style is all classic 16-bit graphics and pixelated blood. (There is a lot of the red stuff. Fair warning if you're squeamish. Sunshine Manor, meanwhile, looks to be more of a haunted mansion kind of tale — this time with 8-bit graphics, because, y'know, it's a prequel. It's set before its predecessor. The devil is in the details, as they say.
Both games were developed by indie studio Fossil Games; Camp Sunshine was released in 2016, while Sunshine Manor will drop on Oct. 28. Just in time for Halloween!
(Camp Sunshine is available on: Steam. Sunshine Manor is available for pre-order on: Xbox, PS4, Switch, and Steam.
Last Stop. As is the case for many subway systems all over the world, there are a lot of now-disused tunnels in London's Tube. In Last Stop, however, there's more than just empty space in those tunnels; if you venture into one, there's the possibility that you might encounter an interdimensional portal. And for the protagonists of three interconnected storylines, interacting with that portal could have some… interesting results.
Developed by Variable State and released in July of 2021, Last Stop is sort of an anthology film, but in video game form. It starts with two teenagers in the 1980s stealing a bobby's helmet and escaping into the winding tunnels of the Tube with their spoils, only to meet an old man who gives them the choice of venturing through a glowing portal hidden in the tunnel; after that, though, we jump to the present and follow three other storylines told in episodic fashion, each of which also involves the portal in some way.
The gameplay is relatively simple, but the storytelling is fun — it's all sort of Twilight Zone-esque, with a final chapter bringing all of the narratives together into a satisfying finish. If you played 2016's Virginia, you may be especially interested in this one; it's from the same studio.
(Available on: Xbox, PS4 and 5, Switch, and Steam.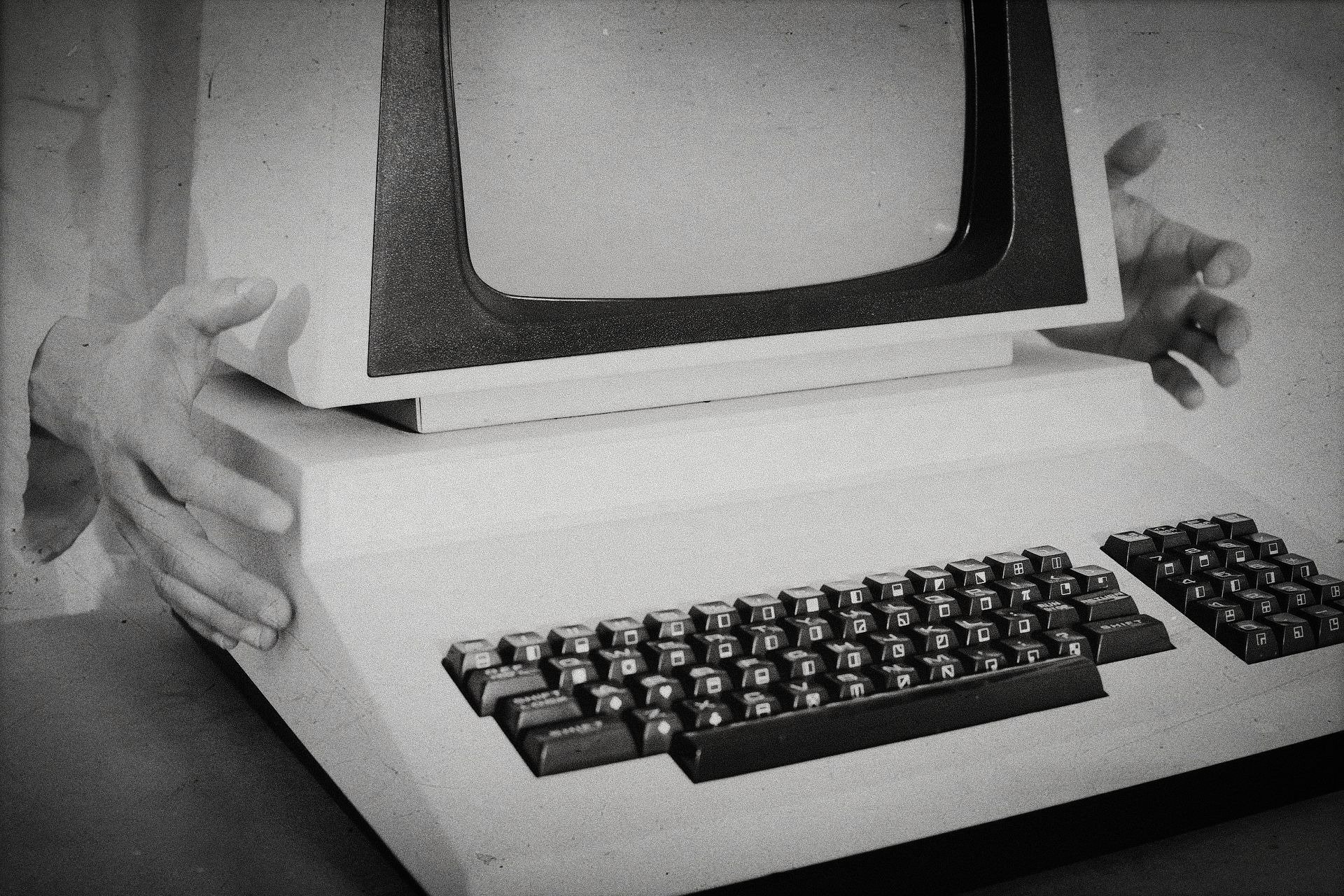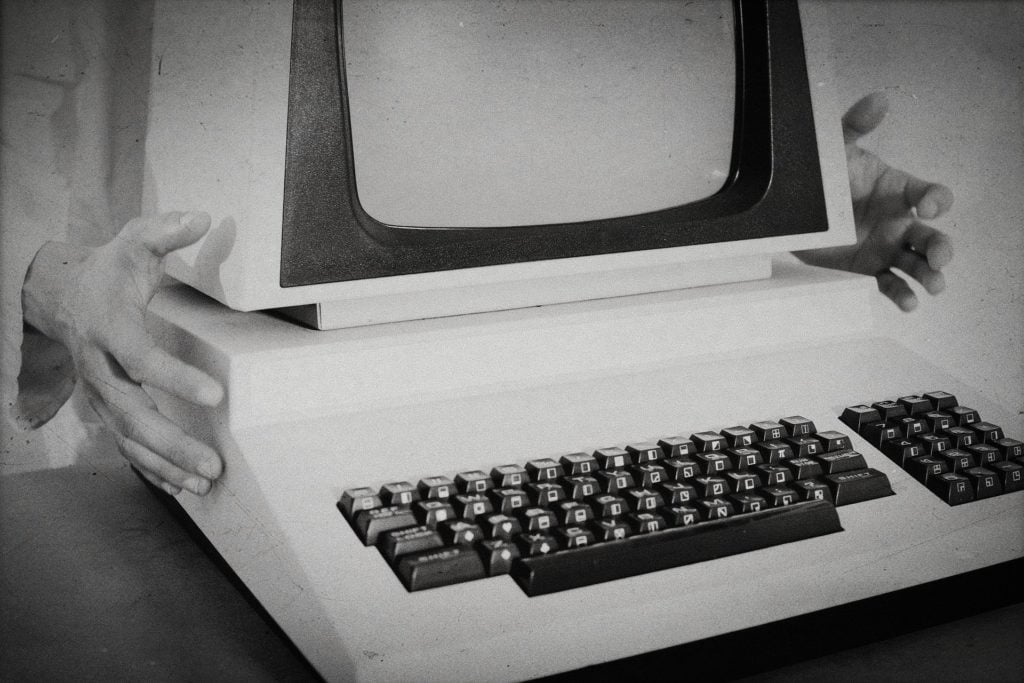 Little Nightmares II. We talked briefly about the original Little Nightmares, which was first released in 2017, back in 2018's What To Do On Halloween roundup. This past year, the long-awaited follow-up, Little Nightmares II, finally arrived — and like its predecessor, this puzzle-solving platformer remains the stuff of… well, nightmares.
But Little Nightmares II isn't a sequel; it's a prequel. You play not as Six, but as Mono, a boy with some mysterious powers who traverses a nightmare world, helping as many people along the way as he can. Six is one of those people — early in the game, he rescues her from the basement in which she's been imprisoned, resulting in the two of them ultimately teaming up for the remainder of the game — and although she isn't the main protagonist this time 'round, Little Nightmares II goes a long way towards explaining the origins of her insatiable hunger as seen in the first Little Nightmares.
Like the original, this one isn't the game to play if you're looking for a message about hope. But its character design and environments remain some of the spookiest, unsettling art I've ever seen in a game — or anywhere else, for that matter. It just feels… wrong, somehow. Major points for that.
(Available on: Xbox, PS4 and 5, Switch, and Steam.)
Phasmophobia. Want to play something with a few friends? Give Phasmophobia a shot. One of late 2020's big hits from developer Kinetic Games, it's the ghost hunting game of your dreams — or nightmares — or nightmarish dreams. Take your pick.
As one of a team of investigators, you'll track upwards of 14 different varieties of ghosts, ranging from wraiths to poltergeists and from hantu to yokai (bonus points for including spectres and spirits from a wide variety of regions and cultures) using a variety of equipment and technique — some of which are advanced pieces of technology, while others are basic items like crucifixes or good old-fashioned Ouija boards.
Also: Voice chatting with other players is a major mechanic — and the ghosts can hear you if you're too loud.
Proceed… carefully.
Phasmophobia is the word for an intense fear of ghosts, by the way.
(Available on: Steam.)
Visage. In the wake of P.T.'s surprise success back in 2014, numerous "spiritual sequels,"so to speak, went into development almost immediately. Many of them ultimately never came to fruition (I'm still sad about Allison Road) — but Visage is one that did. It may have taken almost six years of development — the game went into the works in January of 2015 and was only released in October of 2020 — but it was definitely worth the wait.
Like P.T., Visage is a first-person story that takes place within the walls of a suburban house. It also has a similar feeling of dread and foreboding throughout, and a healthy sense of the uncanny — the familiar (the house) made strange (through various hauntings). Your goal is to uncover the stories of the other people and families who lived and died in the house, in addition to solving the riddle of why you yourself are there.
CWs for this one include: Basically all of them, including murder, suicide, cruelty to animals, and substance abuse and addiction.
(Available on: Steam.)
Buddy Simulator 1984. Are you looking for some cozy horror? A "wholesome horror adventure," perhaps? You might want to check out Buddy Simulator 1984, because that is exactly how Amy Davidson described it at Escapist.
From indie developer Not A Sailor Studios and released in February 2021, Buddy Simulator 1984 sees you making friends with a personable AI called Buddy. Buddy's sole goal is to get to know you, and then provide you with games and fun that you're practically guaranteed to enjoy. But all is not as it seems; there's something lurking just outside the frame — something dark and ominous.
I should probably stop there before I spoil too much, but if you like Pony Island or other games that tend to go off the beaten path, the almost universally-beloved Buddy Simulator 1984 will probably be your jam.
(Available on: Itch.io and Steam.)
Or, play a different kind of game. A Most Dangerous game, perhaps.Our complete Most Dangerous Games archive can be found here, while our index/FAQ can be found here. You can also grab a copy of Dangerous Games To Play In The Dark, as well; it's available at retailers large and small, in hardcover and e-book form in English and in paperback in German. More info at the link.
Oh, and if you're looking for ritual games that specifically must be played at Halloween, head here. You're welcome.
Read Something
The books in this section fall under two categories: Books I've Read And Very Much Enjoyed, and Books That Are Definitely On My TBR List. Previous recommendations here, here, here, here, here, here, here, here, here, here, and here; also, head here for spooky stuff you can read online for free.
Nothing But Blackened Teeth by Cassandra Khaw. With lush, lyrical prose — the kind of stuff that just begs to be read aloud — and some truly horrifying imagery — things that'll stick with you long after you close the back cover — Nothing But Blackened Teeth is everything I want in a haunted house story. Set in a Heian-era mansion on the eve of a modern-day wedding which is about to suffer disastrous consequences, it's about how relationships change over time, about what we do or don't owe each other, and about how our own pasts can haunt us — and much more.
The title comes from the yokai running the show in the mansion: Its name translates into English as "nothing by blackened teeth." But that isn't the only presence in the mansion; indeed, Nothing But Blackened Teeth is rich with Japanese folklore and kaidan — the wedding party even plays a game of hyakumonogatari kaidankai, which may or may not be a catalyst for much of what follows afterwards. There are so many layers here; peel one away and you'll find another, and another, and another.
Because it's a novella, it is entirely possible that you'll be able to finish it in one sitting. I've done that — twice. But be sure to give it some time. Sit with it for a while. Let it work its terrifying and eerie magic. It landed even more deeply for me — really dug itself into my chest and took up residence there — the second time 'round.
Certain Dark Things by Sylvia Moreno-Garcia. In the mood for a vampire story? Do you take it with a dash of noir? Then Certain Dark Things might be calling your name. Originally published in 2016 and recently reprinted in May of 2021, it's truly spectacular.
I reviewed this on NetGalley some time ago; here's what I had to say then:
"This isn't the first time Certain Dark Things has seen print, but as someone who missed it the first time round, I am thrilled to have finally had the chance to read it. Moreno-Garcia's take on vampires is rich in lore — but not the same old white, European lore that's been associated with vampires since the publication of Dracula. Here, we see influences from all over the globe — and it underlines just how rich the tapestry of vampire lore really is.
Also, it's one heck of a story. A blend of horror and noir set in a futuristic-yet-familiar Mexico City, Certain Dark Things grabs you from the start and won't let go until you turn the last page. Richly drawn characters and a fascinating backdrop make this one a tale to look out for."
I stand by all of that.
The Hollow Places by T. Kingfisher. You may recall a couple of years ago when I picked up The Twisted Ones after hearing about it nonstop from Horror Twitter and fell in love with it. A that, I promptly grabbed for every T. Kingfisher/Ursula Vernon work I could get my hands on (fantasy fans: The Clocktaur War books are super fun!) — and as soon as I was able to pick up The Hollow Places, I did. And, like The Twisted Ones, I enjoyed it immensely.
Here's what I had to say about it at NetGalley:
"There's good news here for anyone who has a soft spot for physical spaces not behaving as they should, as well as for alternate or alien planes of existence: The Hollow Places starts like House Of Leaves as protagonist Kara, known by her loved ones as Carrot, and her friend Simon venture into the walls of the museum of the strange and unusual run by Kara's Uncle; then, once they're through, the whole thing quickly turns into something akin to Annihilation/The Southern Reach Trilogy as the pair find themselves in an environment similar to, but definitely NOT our own.
In the end, though, it's all Kingfisher. If the effigies from The Twisted Ones sent a delightful shiver down your spine… well, there's something you'll like in The Hollow Places, too."
I think what I like about Kingfisher's stuff is that it has so much heart. There are always good, strong, healthy relationships at the centers of each tale, and it is just so nice to see people looking out for each other even under the most trying of circumstances.
Bacchanal by Veronica G. Henry. I have a huge soft spot for spooky carnivals, and Bacchanal is a cracking good example of how well they can work. At the story's center is Eliza, a young Black woman with a gift for communicating with animals; when left with no other options, she takes up with the G. B. Bacchanal Carnival as it travels the South during the Depression. But Eliza ends up with more on her plate than just trying to put together an act so she can stay with the carnival — and it turns out that staying with the carnival may not be in her best interests, after all.
If you were a fan of HBO's Carnivale, Bacchanal might scratch a similar itch for you — but the G. B. Bacchanal Carnival is… less safe, I would argue, than the one in Carnivale. It's less protective of its performers and employees, and might be fueled by something quite dark indeed.
Also, its proprietor is a demon who has an agenda of her own.
That… probably doesn't help matters much.
Steeped in African folklore and a whole lot of history, the worldbuilding is rich and textured, full of tumbleweeds both literal and metaphorical. Bacchanal is a real treat for the senses — and look out for the small set pieces scattered throughout of what happens to not-so-nice folks who visit the carnival and behave badly while they're there.
The Last House On Needless Street by Catriona Ward. There's only so much I can tell you about The Last House On Needless Street without giving too much away, so I'm going to tread lightly here. Just… know that I was a train wreck at the end of it.
The Last House On Needless Street is about a man named Ted, who lives in the titular house on the titular street with his daughter and a cat. He grew up there; when he was young, he lived there with his mother and father. He had a difficult childhood. He is an isolated adult. He sometimes loses time.
The Last House On Needless Street is about Olivia, a cat Ted found by the road and rescued. He took her home and nursed her back to health, and now she lives in the titular house on the titular street with Ted and his daughter. She's very smart, and not just for cat.
The Last House On Needless Street is about Dee, whose sister, Lulu, went missing when they were both young. Now an adult, she has spent her life looking for her sister; she believes the man in the titular house on the titular street may be responsible for her disappearance.
The Last House On Needless Street is about Lauren, a teenage girl trapped in the titular house on the titular street. She has been waiting for years for help to come.
And yet, The Last House On Needless Street is also about none of those things.
It is ultimately about trauma, and how we cope with it, and how we heal from it.
But that's really all I should say about it for now.
CWs for this one include: Mental illness, child abduction, and child abuse.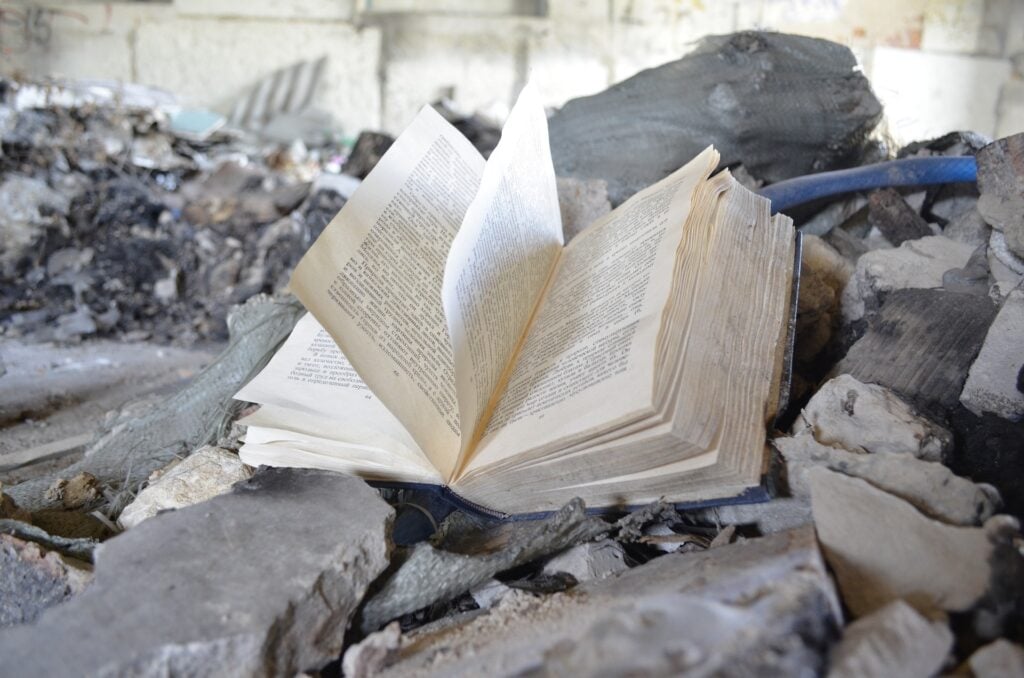 A Head Full Of Ghosts by Paul Tremblay. I have read rather a lot of Paul Tremblay at this point — but weirdly enough, it's only recently that I finally picked up A Head Full Of Ghosts.
It is now my favorite Paul Tremblay. Yes, even more than The Cabin At The End Of The World, which utterly destroyed me.
In the past year or two, I've been on a bit of an exorcism story kick; also in my recent reading are things like Grady Hendrix's My Best Friend's Exorcism and a reread of William Peter Blatty's The Exorcist. Maybe that's why this one resonated with me so much: I may have just picked it up at the right time. But the way this particular exorcism story unfolds is unique; switching back and forth between several different viewpoints on the same set of events — one of which is styled as a blogger revisiting the details of the reality show shoot that occurred around the possession and subsequent exorcism attempt (a format I am… let's call it familiar with) — it's an excellent example of how mutable the "truth" of something can really be.
CWs for this one include: Mental illness, religious zealotry and extremism, suicide, homicide.
Lady Joker, Volume I by Kaoru Takamura. Lady Joker first saw publication in Japan in 1997; however, it's only recently received a English translation. Moreover, all we have right now is the first part — Volume II isn't due out until 2022. Still, though: If you're a fan of literary crime and mystery, Kaoru Takamura's Lady Joker, Volume I, beautifully translatedby Allison Markin Powell and Marie Iida, is absolutely worth picking up.
Inspired by the Glico-Morinaga case, it centers around a group of disillusioned people in post-war Japan who decide the best way to get back at a society which has continually ostracized and discriminated against them and put the interests of large, wealthy companies over those of individual human beings is to kidnap the CEO of one of the country's biggest business conglomerates. Here, it's a beer company, rather than one best known for candy and sweets; what's more, it's not just about revenge.
It's a slow burn, but I can't wait for Volume II's release.
Empire Of The Wild by Cherie Dimaline. Here's where we move into the stuff that I haven't read yet, but which I'm hoping to soon. Written by Métis author Cherie Dimaline, Empire Of The Wild takes its cues from the Rogarou http://www.native-languages.org/rugaru.htm — a creature from Métis stories similar to a werewolf — spins it out further, and runs with it. At its center is Joan, who has been searching for her missing husband, Victor, for nearly a year. She finds him preaching in a revival tent in Georgian Bay — but he doesn't seem to be Victor anymore. He is someone very different: The Reverend Eugene Wolff. There's a mystery here, and Joan intends to unravel it to the very end.
The Ghost Sequences by A.C. Wise. I love a good short story. I love a good ghost story. And The Ghost Sequences has both, in spades. Yes, please. There are 16 stories in this collection, many of which are reprints from other anthologies or magazines, but which have never been gathered together in one place before. There's also some new stuff, too, like "The Nag Bride," a novelette you can listen to Wise read an excerpt of here.
Wise's work is recommended for folks who like Kelly Link, Carmen Maria Machado, and Angela Carter — and since I adore all three of them, I'm fairly certain this collection will be up my proverbial alley, as well.
My Heart Is A Chainsaw by Stephen Graham Jones. Like many, my introduction to Stephen Graham Jones came with 2020's The Only Good Indians; I've since been reading as much of his stuff as I can find, and I can't wait to sink my proverbial teeth into his latest. My Heart Is A Chainsaw's own heart is Jade Daniels, a half-Indian girl living in an abusive home situation and within a town that continually ostracizes and marginalizes her. Her refuge is horror movies — slashers in particular. Soon, though, the slashers with which she's so familiar leap from the screen to real life — and, armed as she is with an encyclopedic knowledge of all things slashers, she's the only one equipped to figure things out… and survive.
But Jones' work is always about much more than its surface-level description — and from what I've heard, that continues to be the case with My Heart Is A Chainsaw. I'm sure I'll be a mess by the end of it, but oh, what a mess it will be.
Summer Sons by Lee Mandelo. The most succinct descriptions of Summer Sons I've seen call it a queer Southern Gothic tale — and that is undoubtedly true, and excellent, and very welcome — but at the same time, it also seems like a succinct description isn't going to cut it with this one. Other descriptors I've heard echoing around this one include dark academia, fantasy, horror, action, is-it-a-ghost-or-isn't-it, and more — and I am very much here for all of it.
Days before Andrew is set to head to Nashville to join his best friend, Eddie, Eddie dies by suicide. Andrew, faced with a sea of unfamiliar surroundings — a roommate and "friends," something that might be a ghost, but maybe isn't, and a fast-moving world of academia by day, party scene by night — seeks desperately to figure out what really happened to Eddie, but may have ended up far over his head.
Also, although Summer Sons is Mandelo's debut novel, many of their short stories and columns are available to read online. Here's where to start.
These Bones by Kayla Chenault. Like Nothing But Blackened Teeth, These Bones is a novella, so it's probably a one-sitting read—but also like Nothing But Blackened Teeth, I expect that giving it more time to resonate is going to be the way to go. Constructed as a series of vignettes following one family — the Lyons family — living in a Black neighborhood of a fictional city in the Midwest known for having been "built on the bones of its dead," it tells the story of both the family itself and the community as a whole. But the story is also unconventional in its narrative in other ways, too—per early descriptions of it, it's built out of "first-person accounts, news clippings, academic writings, and interviews."
I love forms like this — ones that turn you into a detective, requiring you to really dig, and to piece together the story yourself — so this one is high on my list of works to check out!
Dangerous Games To Play In The Dark by Lucia Peters. Sorry. Shameless plug. But it's a fun book! I promise!
Listen To Something
Podcasts! Podcasts are always fun! It's like the hosts are telling a story just for you! Here's what I've had in my earholes recently. More recommendations here, here, here, here, here, here, here, here, and here.
Wide Atlantic Weird. I was only recently alerted to Wide Atlantic Weird's existence, but I'm delighted to have it in my Subscribed list now; I've been steadily plowing through much of the archives over the past few weeks, and I'm thoroughly enjoying it all.
It describes itself as "an Irish podcast about why people believe weird things," which is apt, I feel; episodes examine topics ranging from folklore and urban legends (thanks for the shoutout in the episode about creepypasta, Cian!) to weird history, from alleged hauntings to cryptozoology, and from UFOS to spooky tropes and themes in literature, film, and other fictional works through a lens that aims to be critical, but not cynical. That's an angle I very much appreciate, as it's one I often take myself.
Similarly to Faculty Of Horror, Wide Atlantic Weird isn't exactly scripted; however, it's not just comprised of rambling chats, either. It's conversational without being meandering, and full of excellent research to fuel targeted and well-focused talks. Highlights include the Borley Rectory episode, the episode on the lore of the Blair Witch Project, and the Montauk Project episode.
Nightmare On 5th Street. Speaking of Faculty Of Horror, here's another horror movie podcast to add to the ongoing list of must-listens: Nightmare On 5th Street, a podcast hosted by two sisters which breaks down horror movies of all types in order and zeroes in on how they work and why.
Hosts Alma and Dalia's discussion is fun and conversational, so if you like the idea of sitting around with your spookiest friends and chatting about your favorite spooky movies, you'll probably enjoy this one. Season two has a specific focus on horror from BIPOC creators and actors, too, so if you're looking for some good talks about movies like Tigers Are Not Afraid or The People Under The Stairs — well, here you go!
(Bonus points for the Gonjiam: Haunted Asylum episode, by the way; it's a criminally-underseen film the praises of which I will never stop singing.)
Strange And Unexplained. I will always have a soft spot for podcasts that are sort of just about general weirdness — shows that cover everything from true crime to alleged hauntings and from urban legends to odd, unexplained historical mysteries. That's what Strange And Unexplained does, and even better, it's hosted by Daisy Eagan, who I am always thrilled to see or hear at work. (Yes, the 1991 musical of The Secret Garden was a major fixture of my childhood. Why do you ask?)
Strange And Unexplained is researched and scripted (so, if conversation-based podcasts aren't your thing, good news! This one is for you!), discussing everything from weird bits of lore to strange scientific or pseudoscientific oddities, and from alleged real-life hauntings to alleged real-life UFO encounters. Curious about Amelia Earhart's ultimate fate? There's an episode on that for you here. How about near-death experiences? Yep — there's one on that, too. And if you're interested in some of the weirder elevator-based lore out there, an early episode explores that, too. (Fun fact: TGIMM's examination of the history of the elevator game is linked in the show notes for that one, which makes me so happy I cannot even explain it to you.)
Eagan's tone is often tongue-in-cheek, which makes the whole thing delightful to listen to, no matter what the subject matter is.
Chameleon: Hollywood Con Queen and Chameleon: High Rollers. If you're into investigative journalism and con artists and scams, you'll definitely want to put the two seasons of Chameleon on your list.
The first season, called Hollywood Con Queen, zeroes in on a scammer who spent several years impersonating major players in the Hollywood film industry — people like Deborah Snyder, Amy Pascal, and Kathleen Kennedy — in order to dupe industry gig workers into traveling to Indonesia to work on productions that didn't actually exist.
I first heard about this case back in 2018 — a time when scams and scammers were all over the place in the cultural landscape (see also: Anna Delvey, Anna March, and, slightly later, Dan Mallory) — courtesy of a lengthy investigative report by Scott Johnson for the Hollywood Reporter; I found it a weird and fascinating story, although I didn't really keep up with it at the time. I did, however, immediately remember it as soon as I heard about Chameleon, and immediately started to listen to what was out.
The story was incomplete at the time I started listening — but the reporting was A-plus, and I kept up with it as it went. And, hey, wouldn't you know it? Chameleon and its hosts, Josh Dean and Vanessa Grigoriadis, actually played a pretty big role in finally unmasking the perpetrator.
High Rollers, meanwhile, is hosted by Trevor Aaronson and focuses on a case that's largely been resolved… although the resolution is questionable, which feels like a pretty good reason to take another look at the whole thing. The case involves a failed, largely frivolous FBI sting operation that targeted a weight loss clinic founder and several people connected to him for alleged money laundering. But it turns out that the operation, called Operation Botox, may have been more than just failed or frivolous; it may have wrongly gone after its targets in the first place.
One Strange Thing. Hosted by Laurah Norton, One Strange Thing is similar in its subject matter to Strange And Unexplained; its presentation, however, is a little more… storyteller-y, if that makes any sense. Each tale is illustrated for us through words, the narration painting a picture that's less humorous than Strange And Unexplained's delivery is and much more ethereal. And at a manageable length of 30 minutes or less, the episodes are long enough to immerse you in each story, but also quick enough to get you through if long, drawn-out audio adventures aren't for you.
The episode on the Atlanta Blood House is particularly good, by the way, as is the one on spook lights. They're nice and shivery. Heck yes.
Bleeders DIEgest. Here's one for the Knifepoint Horror and NoSleep Podcast fans in the crowd: Bleeders DIEgest, a podcast from the Bloody Disgusting network that features original pieces of horror fiction narrated by a series of excellent actors. But these stories aren't just one person talking to you in an auditory void; well-crafted soundscapes and some excellent editing bring the stories to brilliant, terrifying life — this is truly theatre of the mind.
Remember how I said back in the Read Something section that I was on something of an exorcism stories kick? The episode titled "The Tapes Of King's Chapel" could be filed under that heading, too.
But then again, it's… also something more.
Something worse, for its unfortunate narrator.
The Battersea Poltergeist. And lastly, a series that merges fact and fiction: The Battersea Poltergeist, which dramatizes a real-life but lesser-known poltergeist case from the 1950s. The Battersea Poltergeist case sounds in many ways somewhat familiar to the Enfield Poltergeist case, which occurred a few decades later; but although the Enfield Poltergeist has become somewhat infamous — yes, even before its use in the second film in the Conjuring franchise — the Battersea Poltergeist isn't spoken of as much.
It should be, though. And now, this podcast, presented by writer, journalist, and playwright Danny Robbins and starring Dafne Keene and Toby Jones is bring the spotlight to it. It's a terrific listen — spooky in all the right ways, and even more so for its seeming reality.
Watch Something
I actually have fewer movies to recommend this year, perhaps because I have been watching fewer spooky movies overall. (I dunno, gang; I think I just needed something… lighter. It's been a hard almost-two years.) But if you watch only one item on this list, make it the one that's three movies: The Fear Street trilogy. They're great.
Besides, I recently recommended a whopping 19 films to watch, albeit all in a specific genre; if you're into found footage films and some of their related subgenres, head here for that. And, of course, more recommendations can be found here, here, here, and here, although be warned that not all of them may still be available or on the streaming services they were at the time I originally recommended them.
The Fear Street trilogy.Y'all. I cannot recommend Netflix's Fear Street movies enough. Released over the course of three weeks — one per week — in July, they are both individually so much fun to watch, and together so cohesive that they're honestly one of the most satisfying viewing experiences I've had in recent memory. I loved them all so. Much.
Part 1: 1994 looks like a '90s slasher in the Scream, I Know What You Did Last Summer, and Urban Legend vein. Part 2: 1978 looks like a late-'70s/early-'80s slasher — Friday The 13th in particular, given its summer camp setting. Part 3: 1666 throws us way back in time, giving us something more akin to The Witch, or even The Crucible. And yet, they're all much more than that — and, taken as a trio, they're also more than the sum of their already-terrific parts.
What's so remarkable about them, I think, is they way they tell a totally new story — and build a full, complete, mostly new mythos — while still remaining true to the source material. It's that rare combination of familiar and fresh, so it simultaneously hits your nostalgia buttons while giving you something novel at the same time. And they beautifully inclusive. Well done, team.
(Available on: Netflix. Part 1 is here; Part 2 is here; and Part 3 is here.)
His House. I found out about this one too late to include in last year's Watch Something list, but it 100 percent deserved to be there — so here, I'm attempting to remedy that fact. Tackling complex issues including grief and the failings of Western immigration systems, His House is an emotional gut-punch in addition to just, y'know, being really, really spooky.
The story centers around Bol and Rial, who have fled South Sudan and sought refuge in the UK. They are not, however, greeted with open arms; their probational asylum comes with an incredible amount of harsh restrictions, housing that's literally falling apart, and lots and lots of racism, both systemic and cultural.
And they have ghosts. The ghosts of memory — of a lost daughter, and lost community — and also ghosts of a more malevolent variety. A witch, perhaps.
This one is a very difficult film to watch. But it is very much worth it — and very much an important film to watch.
(Available on: Netflix.)
Under The Shadow. Another emotional gut-punch that's super duper eerie: Under The Shadow, which sees a young woman in 1980s Tehran terrorized by a djinn. Shideh was once a medical student, but she was expelled from medical school. She married, but her husband — a doctor, notably — has been called into military service. She has a daughter, and her husband wants the two of them to leave their home and seek safety with his parents elsewhere in Iran, where it's safer, but Shideh doesn't want to. She copes, day to day, trying to get by.
And then, a missile strikes their building — but the shell doesn't go off. And now, Shideh must cope not just with the day-to-day struggles she's already dealing with, but with the threat of an armed shell that could go off at any minutes.
And also the djinn.
Like His House, this one is a hard but important watch.
(Available on: Netflix.)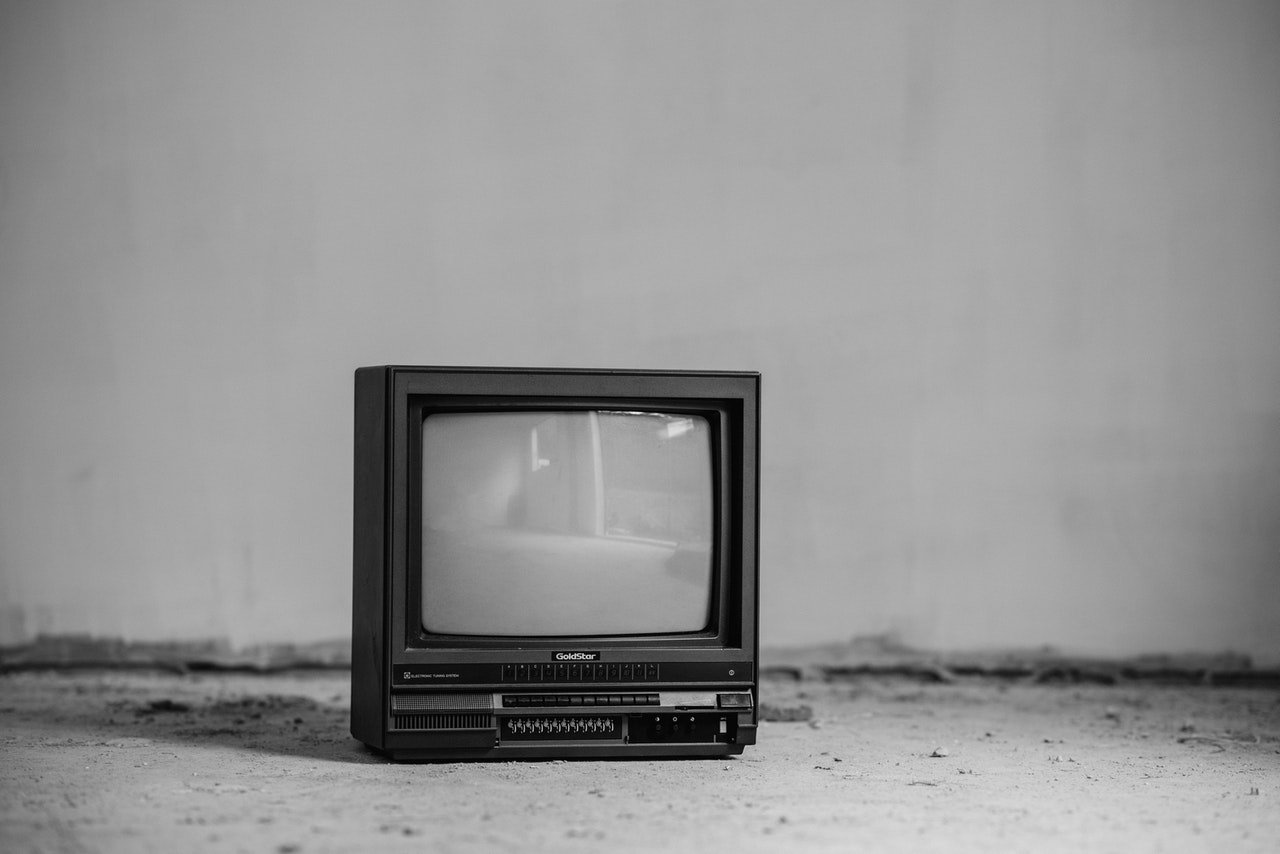 The Amusement Park. If you've been hearing something lately about a long-lost film by George Romero finally being found, this one is it. Filmed in 1973 — about five years after Night Of The Living Dead and around the same time as The Crazies — The Amusement Park was work-for-hire; what's more, it was actually a PSA produced by the Lutheran Service Society of Western Pennsylvania in order to educate people about elder abuse and ageism. The nightmarish fever dream that came out of the project certainly does underline the horrors of those two issues, although it's definitely not a comfortable watch.
For the curious, the film was shot at West View Park, a small amusement park near Pittsburgh that originally opened in 1906. It closed for financial reasons in 1977 and stood abandoned for several years before it was demolished in 1980. A shopping center was built in its place in 1981; it still stands today.
(Available on: Shudder.)
Lucky. I've seen Lucky frequently described as Groundhog Day-but-smash-the-patriarchy — but while I don't think that's quite true, it's close. The smash-the-patriarchy bit is definitely correct, but there isn't exactly a time loop here; time does pass from day to day. But, there is a specific event that happens each day — a masked man stalks and kills our protagonist, May — and after that event occurs, even if she dies during it, she awakens again the next morning. She lives her life, again. And then it happens all over, again: No matter where she is or what else she did that day, the masked man appears.
Sometimes, she's able to get the best of him — but his body always vanishes before the police arrive. Not that they're much help, anyway; it's clear they don't really believe her.
Something, clearly, is going on. But it turns out to be deeper than May knows — and there may or may not be a way out of it.
If you're looking for a Groundhog Day-but-make-it-horror movie that's a little lighter, I'd recommend the Happy Death Day films over this one. But if you're okay with something in a similar vein that lacks that sort of humor, Lucky is an interesting watch.
(Available on: Shudder.)
The Empty Man. The Empty Man is an interesting one: It was a flop in cinemas, but it's since become something of a cult favorite (harhar), despite its flaws. Based on the graphic novel of the same name, it does tick a lot of boxes: Possession; infection; cults; the lot. But I kind of feel like maybe I shouldn't tell you too much about this one besides that; it's best experienced cold.
Just… know that the title is a big, big clue.
(Available on: HBO Max.)
Trick 'r Treat. There are a lot of heavy films on this list, so let's end with something a little lighter, shall we? The delightful Halloween anthology film Trick Or Treat has arrived on HBO Max, and I can't wait to revisit it. It's just… so great. Also, my cat has Big Sam Energy, so I feel it's high time for another viewing.
(Available on: HBO Max.)
Do Something
Need something a little more… interactive? This section's for you. Previous suggestions are here, here, here, here, and here.
Call some weird phone numbers. Our original list of creepy phone numbers that work, published in 2018, is here. Our updated one, new in 2021, is here. Or, if you don't want to call anyone, you can listen to some horror hotlines of times gone by here, or read about some urban legends centered around phone numbers here.
Start a spooky journal. For a long time, I thought of journaling as something that's entirely based around the written word — but recently, I've gotten into what's sometimes called junk journaling or kawaii journaling, and y'all, I am enjoying it so. Much. This style of journaling is almost more like scrapbooking; it's very visual, and can include not just writing, but also art, stickers, washi tape, ephemera you've collected from your day-to-day-life, and more. I've been keeping a book log as my first experiment with this kind of journaling, but you can use it for just about anything, from recording your daily adventures to… well, whatever you like.
Check out the Kawaii Journaling Instagram page and hashtag and the #junkjournaling hashtag for a peek at what this kind of journaling tends to look like; you can also find tons of "journal with me" videos on YouTube, if you prefer video content. And here are a few spooky journaling prompts to get you started with your own spooky journaling challenge:
Superstitions and traditions
The best Halloween costume you ever made/wore
Your ultimate spooky/Halloween playlist
Your ultimate spooky/Halloween movie marathon
Your ultimate spooky/Halloween reading list
Your ultimate spooky road trip/vacation plan
Childhood fears
The scariest thing that's ever happened to you
Your favorite horror subgenres
Go shopping for something (allegedly) haunted on eBay. I mean, wouldn't exactly recommend this — do you really want to bring something allegedly haunted into your home? — but it's… a thing you can do. Just sayin'.
Get lost somewhere weird. The Backrooms, for instance — here's how to make sense of them. Or the SCP Foundation — here's a guide to dipping your toes in there. Or maybe the Holders — here's an intro. Or all those weird phenomena (allegedly) in the city of Calgary — you can start with that here. Have fun, but make sure you don't go too deep; you may not come out again. Or if you do, you might be… a little different than when you went in.
Go legend-tripping. Online and from the comfort of your own home, or in person, if it's safe in your area to do so. Here are some urban legend locations in the United States you can find right on Google Maps, and here are some places elsewhere in the world which are equally available to peruse. Also, don't forget some of the resources we looked at last year: You can virtually tour the Paris Catacombs and the Winchester Mystery House, or take a trip through this medieval murder map of London, or, check out this Google Arts and Culture feature on the most haunted places in the world. And, of course, there are tons of haunted travel ideas in our Haunted Road Trip and Haunted Globetrotting features.
Revisit some horror video games from times gone by. You may or not be able to play them, either due to their age or their availability in your region — but thanks to the wonders of YouTube, you can watch a surprising number of them. Some favorites I've been spending some time with lately:
Marvel at some fantastically spooky art. Illustration, video, collage, the works. Here are a few folks whose work I'm digging right now:
Turn up some spooky tunes. I'm partial to the Faculty Of Horror Spotify playlist and Dinosaur Dracula's Halloween Jukebox, but there's plenty more out there if you look for it. The Headbanger's Halloween playlist at Spotify is also good, as is this playlist of spooky piano music. You can also Halloween & Chill, if you like.
Now pour yourself a glass of wine, or a cider, or a cup of tea, or whatever you like, and get ready to get your spook on. Happy Halloween, friends!
***
Follow The Ghost In My Machine on Twitter @GhostMachine13 and on Facebook @TheGhostInMyMachine. And for more games, don't forget to check out Dangerous Games To Play In The Dark, available now from Chronicle Books!
[Photos via Daniel Lincoln/Unsplash; andreas160578, Sanaya2017, Skitterphoto, Hans/Pixabay; Anete Lusina/Pexels]