Previously: Podcasts About Scams, Heists, True Crime, And Other Mysteries.
If you're into horror, podcasts, or both, you're undoubtedly already aware that there is a wealth of podcasts about horror movies out there, floating around in the audiosphere and just waiting for you to open up your earholes so they can scare and astonish you, all in one go. But, knowing how many options there are, how is anyone to know which ones are truly the best of the best? I can only speak for myself, of course — but for what it's worth, I think these picks are far and away the most interesting shows currently… uh… is "broadcasting" still the right word?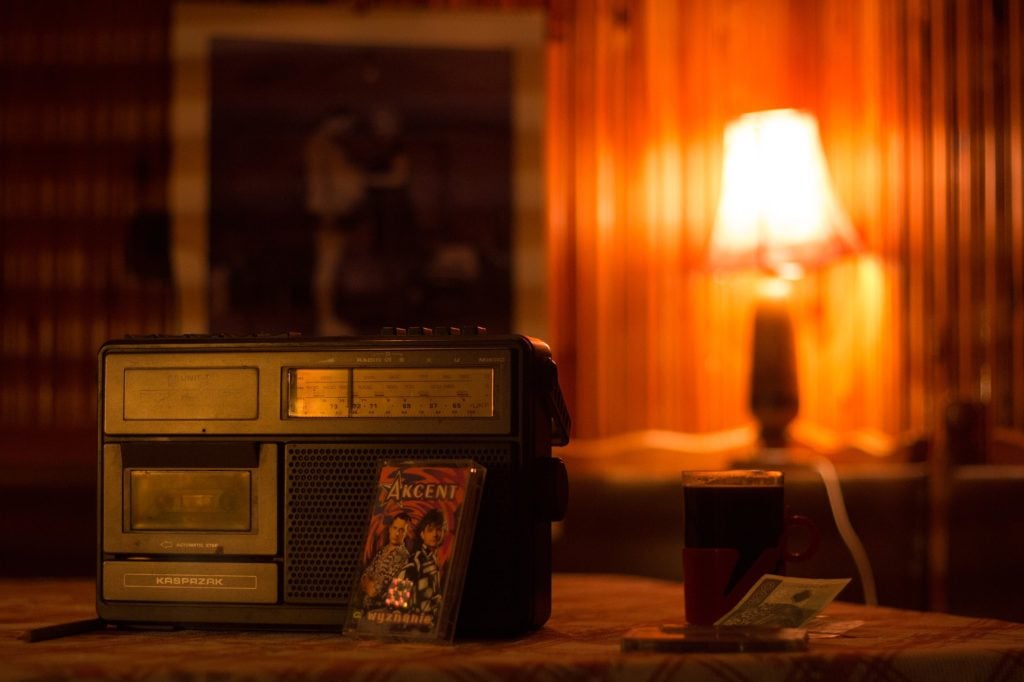 Let's go with that. I do love a good, old-fashioned radio show.
One of the things I love most about horror as a genre is that there are so many subgenres to choose from. Whether you're into ghosts, cryptids, zombies, or stories that defy characterization all together, there's something out there for you.
[Like what you read? Check out Dangerous Games To Play In The Dark, available from Chronicle Books now!]
The same, I would argue, is true of podcasts about horror — from scripted shows to journalistic interviews to casual conversations that are just plain fun, there are as many different formats with as many different focuses as you could possibly want. Personally, I tend to gravitate towards scripted or partially-scripted shows more than anything else — but you'll find all sorts represented here, each with their own unique way of tackling movies starring ghoulies, ghosties, and long-legged beasties.
The best part? Many of them have been running for ages, so if any of them are new to you, there are plenty of episodes in their back catalogues to peruse. Grab your headphones and get listening!
[Note: Updated on 4/22/2021.]
The Faculty Of Horror
I know, I know — I've recommended this podcast almost every single time I have uttered the word "podcast" throughout this site's many years in existence. There's a reason for that, though: The Faculty Of Horror remains the platonic ideal of a horror movie podcast for me. What sets this one apart from pretty much every other podcast about horror movies I've listened to — and I've listened to a lot of them — is the style of analysis. Fack hosts Alexandra West and Andrea Subisatti approach things from an academic perspective, really digging into the form, content, and context to support a fully-developed thesis about each film.
Don't let the word "academic" scare you off, though; it's not aloof, elitist, white tower-style academia. It's approachable, not meant to gatekeep. Here, you're just as likely to hear about witch hunts and fashion advice for the aspiring Stepford Wife as you are about Foucault or Barthes.
Listen if: You want conversations about what films mean, or what they tell us or reflect back to us about our own world — not just conversations about plot points or whether a film is "good" or not.
Knight Light
I've also recommended Knight Light before, and I'll reiterate what I said then: With its beat-by-beat breakdowns of each film addressed, it goes way into the details — which, I would argue, makes it a great companion to The Faculty Of Horror, which tends to have a bit of a broader focus. If you like minutiae, this one is for you.
I'm particularly fond of the… I guess I'll call it the organizational principle behind Knight Light. Each month, the team — Prince Jackson, David Celarie, and Freddy Nuti — chooses a theme, and for each week that month, the film on tap will reflect that theme. November 2020's theme, for instance, was Family Is Where Hell Is; accordingly, the films chosen for the month's releases were 1BR, Us, Stoker, and Hereditary. (As a bonus, two episodes dropped the first week of November — the one breaking down 1BR in the Knight Light team's usual fashion, and an additional episode featuring a lengthy interview with 1BR director David Marmor, executive produces Alok Mishra and Peter Phok, and actor Naomi Grossman.)
Listen if: You live for the details, no matter how small.
Ruined
A relatively recent podcast — it launched at the end of August 2020 — Ruined fills a niche I didn't even know I wanted filled: A horror movie podcast that "ruins" each movie it tackles. When I say "ruined," what I mean is that it's basically a recap show — but it's also got a gimmick that works surprisingly well. One of its hosts, Halle Kiefer, loves horror movies, while the other, Alison Leiby, is a lifelong scaredy cat who refuses to watch most horror movies, but nonetheless has a burning urge to know the twists of each one. Accordingly, Leiby goes into each episode having seen only the trailer for the movie in question; then Kieffer gives a play-by-play account of the film's plot to Leiby as they both react and respond to it.
I realize that the premise doesn't sound particularly interesting, but it's actually an incredibly engaging podcast. It's well-structured, with each episode seeing Kiefer asking Leiby some specific questions at strategic points in her summaries (who she thinks is going to survive the film, what she predicts the twist will be, what mistakes she thinks the characters of the film made, and the like); and — perhaps most importantly — Kiefer and Leiby are enormously fun to listen to. (There's a reason so many successful podcasts are hosted by people with backgrounds in comedy.)
Listen if: You would rather read the Wikipedia summary of a horror movie than watch it — or if you just like to spoil things for other people (good-naturedly and with their consent!).
Scream, Queen!
Hosted by Drea Washington and Tommy Pico, Scream, Queen! is, as its tagline succinctly states, "a podcast about scary movies from people not typically depicted in scary movies." Their lens is a black, queer, indigenous one, and their voices are much needed in an industry that's still incredibly white, cis, and het. Also, they're entertaining as hell and their commentary is both smart and witty.
Like a well-constructed film, Scream, Queen!'s episodes follow a three-act structure — although exactly what segment appears in each act varies from episode to episode. Act I, for example, might be a segment called Have Y'all Seen, in which Washington brings an obscure or lesser-known film to light — one that may have escaped your notice until now; it might be Pour One Out, which pays tribute to characters who, alas, die far too early in specific films; or it might be something else entirely — there's a wide selection of options for this slot. Act II is the episode's main discussion, which zeroes in on and dissects either a particular film or several films that fall under a main theme. Lastly, Act III functions as a sort of scream-queen-of-the-week segment — but not necessarily in a way that cleaves to the common definition of the scream queen trope.
Listen if: You're tired of the same old white-, cis-, het-centric analysis — and also looking to examine some titles you might have missed the first time 'round.
Scarred For Life
Ask any horror fan if there were any distinct, defining experiences they had as small children that set them on a spooky path of darkness for the rest of their lives and they'll almost always respond with a resounding YES. That's the angle Scarred For Life takes: Hosts Terry Mesnard and Mary Beth McAndrews like to take good, close looks at the films that, as the titled suggests, "scarred them (and others) for life" when they were kids. "Scarred for life" in this context is a good thing, though, not a bad one; it more or less translates to "films that were super influential on people when they were young"—not, y'know, traumatizing.
Each episode features a guest who is involved in the horror community in some way, shape, or form — filmmakers, screenwriters, composers, critics, commentators, film festival curators, and on, and on, and on—with the structure of the episodes themselves being roughly divided into two parts: A discussion of the guest's work, and then a discussion with the guest about a film of their choosing. Some personal favorites of mine include the episode featuring director Rob Savage, which first tackles how quarantine hit Host was made, then dissects 2007's [REC]; the one featuring Salem Horror director and curator Kay Lynch, which zeroes in on Gremlins in the second half; and the episode with director Natalie Erika James, whose Relic was a breakout hit this summer and who digs deep into 2003's A Tale Of Two Sisters.
Listen if: You like getting insider opinions on what makes horror tick — both broadly as a genre, and specifically for individuals who do this for a living.
The Evolution Of Horror
I don't know how I missed this one for so long, as it is extremely my jam, but now that I've found it, I'm busy plowing through its entire back catalogue of episodes. Hosted by film journalist Mike Muncer, The Evolution Of Horror is essentially a history-of-horror podcast — but it's done in a distinctive, BBC-style fashion with interviews and experts aplenty (makes sense, as Muncer works frequently for the Beeb), which I always find enormously appealing. I just… really like listening to smart people talk about cool things.
Each season digs into a specific subgenre of horror, unpacking its style, conventions, and, well, evolution over time, using specific films as the lens for each era. The second season, for example, which focuses on ghost story horror films, starts with two of William Castle's most iconic works, 1958's The House On Haunted Hill and 1960's Thirteen Ghosts,and then goes all the way up to 2014's The Babadook and 2016's Under The Shadow. The fifth season, meanwhile, which is about the occult in film, kicks off with early cinema and the works of George Melies and finishes up at 2016's A Dark Song. Each season also opens with an introductory episode to serve as overview of the genre and closes with a conclusion that similarly wraps things up.
So far, Muncer has covered the slasher, the ghost story, folk horror, zombies, the occult, and what calls "mind and body." Pick and choose your favorite genres, or blast through every single one of them — the choice is yours. You'll be glad you did either way,
Listen if: You're into horror and film history, and also really like the BBC's style of journalism.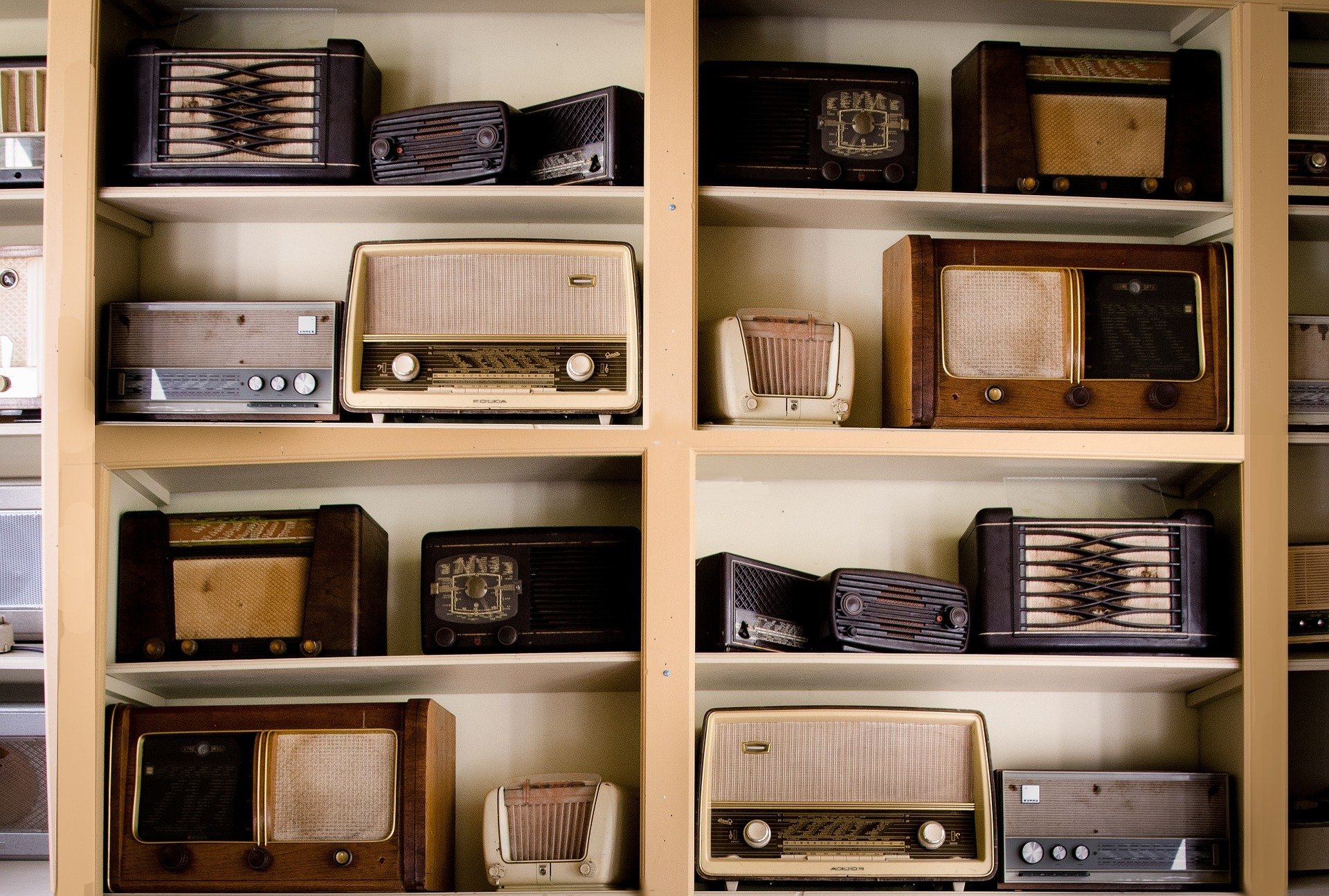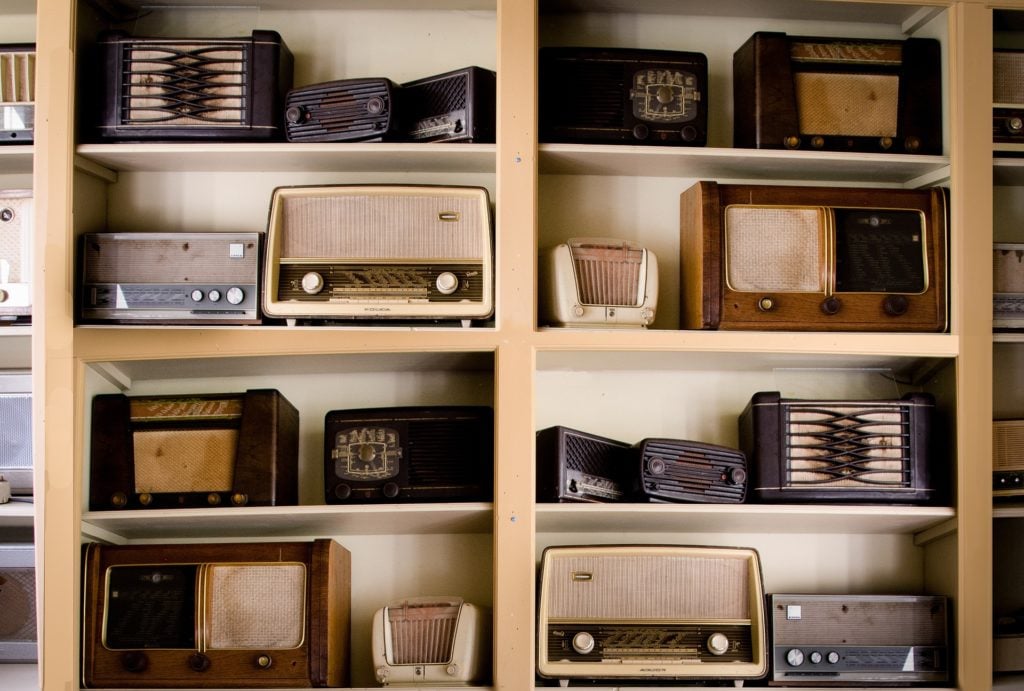 Psychoanalysis: A Horror Therapy Podcast
Hosted by writer Jenn Adams, writer, comedian, and filmmaker Lara Unnerstall, and therapist and school counselor Mike Snoonian, Psychoanalysis: A Horror Therapy Podcast lies at the intersection of horror movies and mental health — but not in the way you might think.
Like Knight Light, Psychoanalysis organizes their episodes thematically. However, instead of picking, say, a genre or a trope commonly seen in horror films around which to center their picks, the team starts with a topic in mental health — anxiety, for example, or PTSD, or grief. Then, they pair these topics with specific horror films, using the films as the lens through which to examine the topics. Two episodes discussing grief, for example, unpacked the topic through the original Friday The 13th and 2015's The Invitation, with each episode taking a different angle: The Friday The 13th episode functioned as an overview of the psychology of grief, while The Invitation looked at concrete things people can do to help friends or loved ones who might be grieving.
It's a really unique approach — and, I would argue, an important one. Not only does it use movies as a way to teach us about human psychology more broadly, it's also very hands on. It's not just about armchair-diagnosing fictional people; it's about the very real, very heavy things that often go on in these films, identifying where and how they can occur in real life, and what we can actually do when faced with these situations.
Listen if: You like a little psychology with your horror.
Horror Queers
Once upon a time, Trace Thurman and Joe Lipsett collaborated on a regular column at Bloody Disgusting examining horror films with, as they put it, "LGBTQ+ elements, a high camp quotient, or both." In 2019, the column, which was titled "Horror Queers," changed form: It became a weekly podcast — and, it turns out, a weekly podcast was a great venue for Thurman, Lipsett, and various special guests to keep the conversation going.
Horror Queers turns its critical eye to a wide range of films from a huge array of subgenres and spanning the vast reach of horror history — but one thing they do that makes it unique among spooky movie podcasts is their "Micro Queers" mini-episode series, which addresses not the full-length features that play the starring role most of the time, but rather short horror films that are worthy of discussion, as well. It's a refreshing change of pace; if you're subscribed to the newsletter tier on our Patreon campaign, you know how much I love a good short horror film.
Listen if: You like quick bites as much as full features.
Gaylords Of Darkness
Hosted by Stacie Ponder and Anthony Hudson, Gaylords Of Darkness' description of itself is succinct, accurate, and delightful: A queer feminist horror podcast, it emerges "every Wednesday when the clock strikes 6:66" (of course) in order to "chart the arcane world of horror through a queer lens — with occasional visits from ghouls, goblins, and Briefcase Women from the 1980s." Heck, and yes.
Like a number of other podcasts on this list, it's a "smart and funny people sit around and talk about horror movies," conversational-style show; as such, you can expect some riffing and some tangents. But when Ponder and Hudson get to the meat of the matter, their observations are exceedingly sharp: These two constantly point out things I missed in the films they cover, from overall themes to individual visual cues, making for a rich and thoughtful discussion. Bonus: In recent months, they've been tackling a bunch of really terrific East Asian films, including The Wailing, Noroi: The Curse, and Audition — so if you, like myself, have a particular soft spot for East Asian horror, there's plenty here to keep you busy for a while.
Listen if: You're big into rewatches because you love finding things you missed the first time 'round.
Progressively Horrified
Progressively Horrified cheekily calls itself "a podcast that holds horror to standards horror never agreed to," with hosts Jeremy Whitley, Chris Ceary, Ben Kahn, and assorted guests breaking down not just horror movies, but horror media of all kinds — books, TV, video games, and so on and so forth — in terms of their spook factor and takes a look at them through a progressive lens. Gender, race, LGBTQ+, disability, mental health and illness, and more are all on the table here, with a particular focus on horror creators who aren't just white, straight, cis dudes.
I particularly enjoyed the episode on The Descent; it's a film that really works in terms of how frightening it is, but there's a lot of nuanced discussion on where it succeeds and where it could do better, particularly with regards to both queer representation and representation of POC.
Listen if: You want to feel like you're having a conversation about stuff you love with your smartest and most compassionate friends.
Movie Oubliette
Movie Oubliette isn't strictly a horror move podcast; it's a podcast that tackles "forgotten fantastical films" — that is, genre films more broadly, typically which have fallen somewhat into obscurity over the years. However, many of the films covered are horror or horror-adjacent, so I think it deserves a mention here all the same. Also, bonus points for use of the word "oubliette."
In any event, hosts Dan and Conrad excel at pulling out from films you either knew once but have since forgotten, or never knew at all because you totally missed them when they first emerged, and nailing down exactly why they're worth another look. You're just as likely to find films from decades gone by (The Stuff, Return To Oz, The City Of Lost Children, etc.) as you are more modern fare (MirrorMask, Shutter, Sunshine, etc.) — although since they don't really recap the films before they discuss them, it helps if you're already familiar with the picks before you listen to their corresponding episodes.
Some episodes have special guests (and pretty remarkable ones, too — Robert Picardo! Kelli Maroney! Don Mancini!), while others don't; the conversations are always thoughtful, though, and also… oddly soothing? I mean, I realize that I am the kind of person for whom horror movies are comfort movies, but… still.
Listen if: You're interested in off-the-beaten-path titles that are often skipped elsewhere.
Happy (spooky) listening, friends!
***
Follow The Ghost In My Machine on Twitter @GhostMachine13 and on Facebook @TheGhostInMyMachine. And don't forget to check out Dangerous Games To Play In The Dark, available now from Chronicle Books!
[Photo via TheArkow/Pixabay; Skitterphoto/Pexels]