Previously: Frequently Asked Questions, Vol. XVIII.
Hello, friends! It's time for another installment of our Most Dangerous Games: Frequently Asked Questions feature, in which I attempt to answer the various questions and queries readers have about the ritual games that make up our Most Dangerous Games section. This time round, folks seemed to have a lot of questions about the Salt Magic Ritual/Shiomajinai, in addition to a smattering of random questions pertaining to games both old and new. As always, my answers shouldn't be taken as gospel; they're informed by breadth of knowledge and years of research, but there's always an element of the unknown here. Besides, beliefs vary from person to person, so the answer to each query may change based on how you personally feel about the whole thing.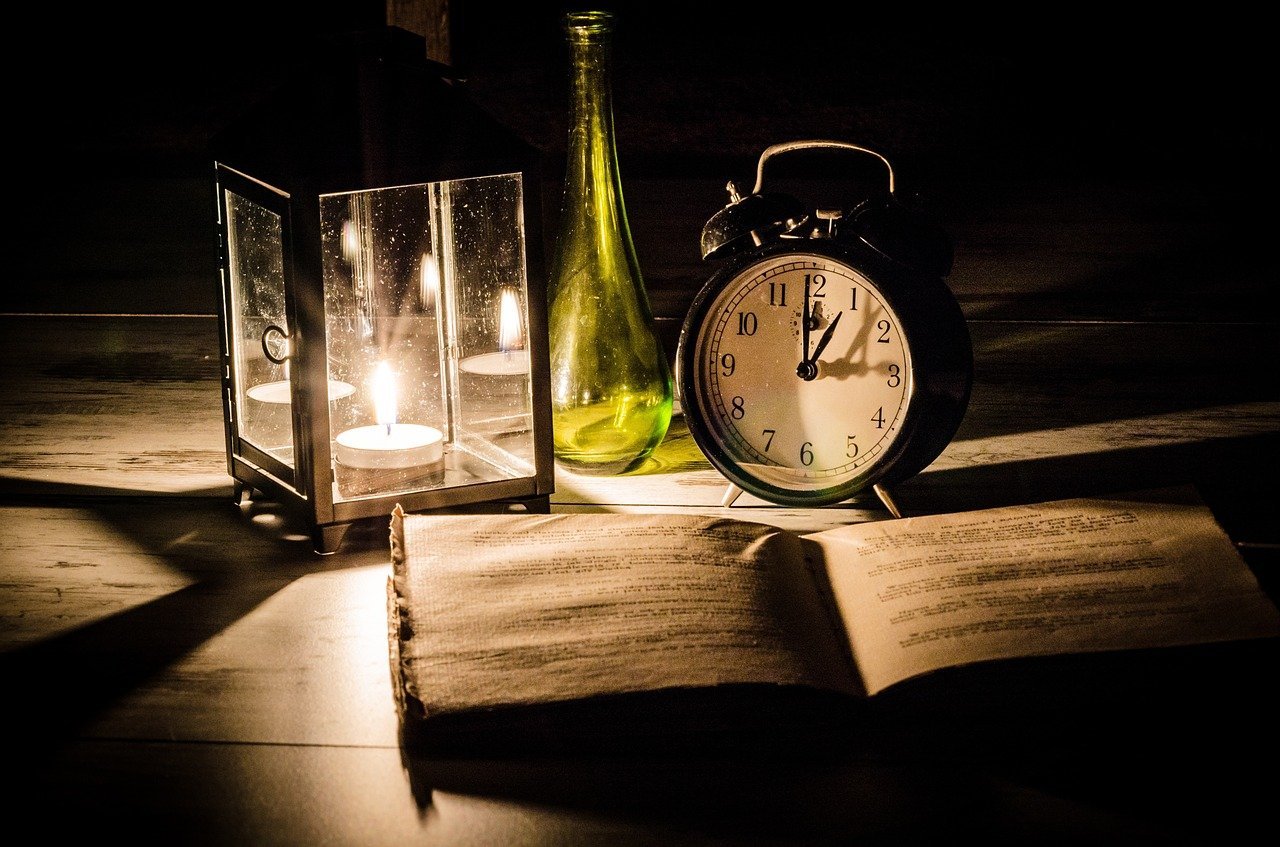 I'll do my best to add this batch of questions and answers to the Master FAQ as soon as I can — and on that note, if you yourself ever have a question about a Most Dangerous Game, check the Master FAQ first to see if it's already been answered; then, if you find it hasn't, leave your question as a comment on the page of the game to which it pertains. Doing so will put it into consideration for a future volume of the FAQ, as well as give other readers a chance to weigh in.
[Like what you read? Check out Dangerous Games To Play In The Dark, available from Chronicle Books now!]
Now: Onward. Ready? Here we go.
When writing the wish, how literal do you have to be? Because if I write, "I'm tired of living a normal life," that may lead to my death.
"Literal" is perhaps the wrong word, but be as specific as you can — so, in this case, what do you mean by "a normal life?" Figure out what specifically "living a normal life" means to you, and what kind of life you'd like to live instead; then go from there.
Also, bear in mind the way you're meant to phrase the wish (see the section titled Regarding Your Wish): It must be written in such a way that you're describing your life as it currently is, not how you feel about it.
So, to put it all together: If by "I'm tired of living a normal life," you mean that you wish your life were more exciting, you'd probably phrase your wish as something like, "My life is boring." Or if you wish your life were more extraordinary or unusual, you might phrase it as, "My life is ordinary." Keep it succinct, but remember that specificity is also key.
My wish is about luck. What should I write on the toilet paper? Should I write "I don't have much luck" or something else?
"I don't have much luck" sounds about right, if your aim is to have better luck.
Would this help me to pass an extremely high stakes exam I'm going to take (I need to do this exam to get into a post-med school residency program)? Or would that be asking for too much?
I don't think it would be asking too much, per se; however, this may not be the best ritual for that kind of wish, mostly because depends on the state of something that hasn't yet happened — that is, since you don't yet know whether you passed the exam, it would be difficult to phrase the wish in the way required by this particular game.
If, however, you wait to perform this ritual until after you take the exam, and by that point know, for example, that you didn't pass, you might have better results — because by that point, you'd be able to phrase you wish based around how you actual did on the test. In that case, you'd be able to phrase you wish as something like, "I didn't pass my post-med school residency program exam."
Does it matter what kind of salt you use?
Most varieties of salt commonly found in kitchens and pantries should work — sea salt, kosher salt, table salt, etc.
Is there a specific kind if toilet paper I should use? Like a specific brand or ply?
Nope. Use whatever you have available.
What could happen if some salt escapes when I'm rolling it all up? Do I just roll up another wish and discard the first one?
If salt escapes from the bundle while you're rolling it up, don't continue the ritual using that bundle. At best, it won't work; at worst… well, you probably don't want to find out what the worst-case scenario is. I'd start the ritual over from the beginning if I were you, or even stop and try again another time entirely.
What if some sections of the paper don't burn (like the underside where the salt lies)? Do I just flush it anyway and hope for the best?
The bundle must burn completely to ash before you flush it. If you don't manage to make that happen, do not continue; try again another time.
What happens if you rip the paper you are writing on and use it anyways? Will the ritual just not work? Or will something… worse happen?
Again: At best, it won't work; you don't want to find out what happens at worst. If you rip the paper, don't continue. Try again another time.
If, suppose, Participant 2 was in an accident during the 24-hour-period and can't come to open the door, can he/she send someone on their behalf to open the door?
Nope. It must Participant 2. Anyone else who opens the door will find simply an empty stall.
What happens to the woman on the fifth floor if the elevator begins to descend to the first floor instead of ascending to the tenth floor? Similarly, what if you decide not to exit the elevator at the tenth and instead return to the original world — will the woman disappear on her own, or exit on the fifth floor again, or what?
Unknown. She might not always do the same thing. Your job is simply to continue playing, following the rules until you return to the ground floor and exit to your own world — all without ever looking at or speaking to her. Just do that, and you should be fine. Fail to do that, however, and you… probably will not be fine.
Also, note that the woman does not always board the elevator at the fifth floor. It is possible to play this game successfully from beginning to end and never encounter her. Just know that she might appear, and make sure you're familiar with what to do and how to proceed in the event that she does appear, and again, you should be fine.
Can you go to the Otherworld to do, say, a bank heist or something?
I… don't think that would be wise.
After all, there may not be banks in that world.
Or if there are, they may not operate the way they do in your own world.
Also, you may not necessarily be able to return to your own world afterwards.
Better not to risk it.
What if you pass out, and when you awaken back home, something seems off? What do you do?
Unknown.
You can try going back to the building with the elevator and playing again; maybe you'll be able to get back home that way.
In all likelihood, though, you should probably just get used to where you are now.
You might be stuck there for a while.
What do the old woman and the tall man in the suit mean? Is one a symbol for death, for the past? Is one for dark feelings and/or thoughts?
Their meaning is not necessarily fixed. Anything you encounter while playing this game stands a high probability of being unique to you. What an old woman represents to one person may mean something else to another. For you, one could very well be a symbol for death, and the other for the past. For someone else, though, they might mean something entirely different.
Regardless, if you encounter either of them, do not speak to them and leave the room immediately.
What are the clocks about? Why are we not supposed to touch them? How can they trap us?
See above. The clocks might mean any number of things, from the physical manifestation of your mortality to… well, just about anything else, really. But do not touch them, and leave the room immediately if you find them.
Now seems like a good time to remind you that some questions are better left unanswered.
Why is the elevation important?
Unknown. It simply is, according to most sources for this ritual.
Once you've completed the ritual, is it necessary to perform it again once you've come "back" to the time you started in in order to prevent a paradox?
Not necessarily. After all, depending on how you live the time over again, there's no guarantee you actually ever will arrive back at the precise moment at which you originally performed the ritual.
Is it more likely for your house to be haunted if it's really old?
The older a building is, the more likely that something somewhat traumatic has happened in it, so in that sense, maybe. But I think it also depends on how you feel about hauntings overall. Personally, I'm of the belief that the older something is, the more memories it has attached to it — and I also think that memories and history can be even more haunting than straight-up ghosts. (I have complicated feelings about ghosts.)
This might be a question only you can answer for yourself.
What happens if you DO meet the pale-faced-girl's gaze for more than 20 seconds?
You don't want to know.
For the lighting, should it be pitch black, are can there be a small nightlight of some kind?
It needs to be as dark as possible. No nightlights.
When you set everything up, do you start the conversation with a hello, or just start talking about things?
Start it however feels most natural to you. If that means greeting your correspondent with a friendly "hello," then do that. If it feels better to just start talking about things, then do that. It's up to you.
When you end the conversation, instead of apologizing, can you thank them?
Again, do whatever feels most natural to you. Just don't get up and leave without saying goodbye. That would be rude.
Is this game friendly? Is the person I will be talking to be friendly? Will I get hurt in the game some way?
In order: It can be; possibly; not necessarily. This game is relatively low stakes in the grand scheme of things — but there's always some risk when it comes to inviting something… unknown into your life.
Your correspondent might be friendly.
But they might not be.
They won't necessarily have your best interests at heart.
Tread carefully, always.
Can you record while playing?
You could.
But I wouldn't.
Do I necessarily need to break the mirror? You said burning the card is enough. What if I don't use a card?
If you perform the ritual successfully, there's no need to break the mirror; if you perform it unsuccessfully, however, you may need to break the mirror depending on what your outcome is. (See: The Ending, Step 2. Possible outcomes are described here, along with the actions necessary to take in the event of their occurrence. Breaking the mirror is necessary in four of the six outcomes.)
As for not using a card… well, the card is a requirement for playing the game. If you play without it, it won't work.
Would I be able to wish to see a dead loved one again?
When it comes to pretty much all varieties of wish-granting games, you're more likely to achieve success if the wish itself is also achievable. You probably, for instance, wouldn't be able to bring a dead loved one back to life. If you wish to see them again, though, your wish could be granted in what might seem to be a slightly unexpected way — you might, for example, find or unearth something of theirs that brings a vivid memory of them back to you, or you might find that they'd left you a message from before they passed that had hitherto gone undiscovered.
Temper your expectations, and choose your wishes wisely.
Do we need to hold each other's thumbs while searching the cottage too?
You can release each other's thumbs while you search. (This is noted in Step 2 of the section The Search.) You'll need to grab hold of each other's thumbs again to make the return trip to your own world, though.
I played this game and I decided to stop after I got a pretty concerning answer. Thing is, I can't remember if I did it correctly… I'm pretty sure I just clicked onto another song and the instructions told me to make the music stop. Did I do it right or was I supposed to allow it to end or pause before going to do something else?
You're probably fine! It's best to hit "stop" to make sure that you've definitively ended the game, but this one is quite forgiving. Unless you've noticed anything weird or unusual since then, you're likely A-OK.
Are you allowed to speak to Martha in English?
Unknown. There's a note about that in the Additional Notes section. To quote: "It is unknown whether this game may be performed in languages other than Spanish. Should you attempt to perform it in another language, make sure your translations of The Invitation and The Farewell are accurate."
You can give it a try, but if you do, A) make sure your translations are correct beforehand, and B) don't be surprised or put out if it doesn't work.
What if, instead of a low moan or slight rattling noise, I don't hear anything? Can I just go to sleep because the ritual failed without summoning anything? Or is nothing counted as anything other than a low moan or slight rattling noise and thus I've got to vacate the premises?
I'd count "nothing" as "anything other than a low moan or slight rattling noise" and vacate the premises. Better safe than sorry.
What if you have a device inside a locked door and it's making noises, is it okay to troll Him? Or is that cheating?
I… would not troll ANY entity mentioned or encountered in any of these games. Not if you value your continued health and safety.
What will happen if you let the figure come into your house?
What do you think?
Can I play without binoculars?
No. Why do you think it's called the Binoculars Game?
Come, now. You know better than to ask questions like these ones. Don't look for loopholes; if you're not going to play the games properly, don't play them at all.
With regards to removing all white from the room: Does this include fixed elements such as a white ceiling and baseboards?
I think you can leave those as they are, although for best results, you might try doing what you can take them out of the equation — cover up white walls with sheets or tapestries or something, etc. Or simply don't play in a room that had fixed items within it that are white; choose another space and it won't be a problem.
If I use a stuffed toy like a teddy bear, should I put rice in only the torso, or in the limbs, too?
Remove all the stuffing in the toy and replace it with rice. If the stuffing is only in the torso, then there's no need to do anything to the toy's limbs. If the stuffing does go into the limbs, remove it and replace it with rice the same way you did with the torso. It's all or nothing here.
I believe I am attached to a spirit. Would playing this game get me in contact with this specific spirit, or could something else contact me?
If you want to get in touch with a specific spirit, this game isn't going to be your best option. You don't have any control over who it reaches out to. To be honest, you might be better off just straight-up using a Ouija board.
Do you have to have more than one person to do this?
No, but it'll be less dangerous for you if you play with a group. The more players there are, the thinner the bad luck that follows you throughout the course of the game will be spread. It's true that the rewards will be spread similarly thin — but you're much less likely to come to severe harm if you have more than one player. If you're the only player, you might have a substantially harder time winning — or simply surviving.
Regarding their gathering (see: Additional Dos and Don'ts): When they invite you, do you just teleport there? Does your consciousness go there when you fall asleep? How do you get to their gathering?
You misunderstand the point of this note.
You do not want to be summoned to their gathering.
Trust me.
You just don't.
If you see the pink moon: What happens if the third most recent person in your contact list does not accept your call?
Read the instruction again.
Note that it doesn't say whether or not they have to pick up.
You just have to make the call.
Follow it from there.
If I'm the "lights on" player, what does is my goal to turn on every single light source in the Arena, or just to make sure that each room in the arena is lit by at least one light source?
Terminology clarification: "Turning on the lights" = changing a room's status to "lit." "Turning on all the lights" = changing all of the rooms' statuses to "lit." "Turning on a light source" = turning on a specific, individual light source inside a room. "Light" does not equal "light source."
If you're the "lights on" player, your goal is to make sure every room is lit by at least one light source — but, note that having more than one light source on in a room might help tip the odds in your favor. Consider: If you have two light sources in a room, the room is considered "lit" if you turn on just one of them. That means that, in order for the "lights off" player to change the status of the room to unlit, all they have to do is turn off that single light source. But if you turn on both light sources, then the "lights off" player must also turn off both light sources in order for the room to be considered unlit.
True, it might take you an additional moment to turn on more than one light source in any given room. But if you take that additional moment, it might also buy you a little more time later on, as your opponent will have double the light sources to turn off.
Of course, the way to negate this whole issue is to set up the Arena such that there's only one light source in each room. How you stage your setup depends on how many variables you're willing to have — that is, how complicated you wish the game to be.
The choice is yours, as long as you don't cheat.
Can you use a homemade mailbox?
You can try, but I'm not sure it'll work. The way this game is written, it seems to imply that the mailbox you use must be part of the actual postal system in your area. (Again, though — as noted in the instructions themselves — make sure you don't put up the flag or whatever once you put your letter in the box; you don't want your actual mail carrier to pick it up.)
Can you specify at what time we're supposed to set the alarm?
In this case, no, because what time you set the alarm depends on when you choose to play. As specified in Preparing: Step 8, you're meant to set it for "two to three hours from the present time," such that you'll get a little bit of sleep before it goes off, but also such that it'll still be dark when it goes off. So, first, pick a time at night to start playing where you'll be able to satisfy these conditions; and then, after you complete Preparing: Steps 1 through 7, take a look at what time it is and set your alarm accordingly.
Is this the same world as the Otherworld from the Elevator and Hooded Man rituals?
Unknown. Maybe — but maybe not.
Also, note that there may not necessarily be just one Otherworld or Other Side.
Remember that point about "multifaceted gems?"
Is it bad if the mirror breaks in the middle of the ritual? I did it, but it just randomly exploded.
I mean, that's… not great. You might want to do what you can to neutralize the pieces of mirror, dispose of them as far away from you as possible, and maybe get yourself purified or something in the meantime. Just, y'know… to be on the safe side.
I don't know if this really counts as a 'question' so much as just an observation, but I think it's an interesting one anyway: In the Mirror To Another World ritual, you don't actually look into the "window," let alone touch it. But in this ritual, both of things are required to see the Other World. Presumably this all boils down to the rituals involved, but do you think the fact that you're touching the mirror makes this one more dangerous than the other? I wonder if salt would be useful here, like it is in the other ritual.
Maybe! You're right — that is interesting. I wouldn't necessarily count on salt working with this ritual, but it couldn't hurt to have some on hand, just in case.
What happens if a card that's not supposed to be in the deck — a joker, for example — shows up? What if the opponent plays such a card?
Then something has gone terribly wrong.
End the game immediately, and take every possible precaution to protect yourself.
If I get caught, do I have to wait for someone to summon me to play this game and win in order to come back?
You're assuming here that you can come back.
That is… not a wise assumption to make.
Is it possible for the Assistant, Principle, and Spectators to take turns? I also want to add that it would of course be on different nights.
I don't see why not. If you're talking about taking turns on different occasions, then each time you play is a different game, full stop. As long as you're not switching off roles while the game is actively in progress, you should be fine.
What should you do if the figure that was next to the object isn't in the shape or form of a woman? Like it was just a misty thing or a shadow? What happens then? Is that considered a red flag?
Note that the figure is referred to as She, but is not necessarily described as being in the form of a human woman, corporeal or non. Use your judgment. If it seems like the figure is not the figure it should be, then treat it as a red flag. If it seems like the figure is Her, then carry on.
Is there a way to proceed if the weather suddenly and unexpectedly turns around during the game?
If that happens, it's probably best to terminate the ritual early and try again another time. Close the door, turn on the lights, don't look out any windows, and stay where you are until the sun has risen.
In this ritual — or any ritual where you are supposed to fall asleep — do you think it's permitted to take sleeping meds if you're unable to fall asleep without them?
It's generally not advisable to take drugs or medications of either the recreational or "take as needed" varieties before playing one of these games; it might impair your ability to function while playing. So, to be perfectly honest, I wouldn't chance taking a sleep medication before playing a Most Dangerous Game, even if it's one where you're supposed to fall asleep and you tend to have difficulty falling asleep as a matter of routine. Either play without the meds, or choose a different game to play entirely.
(But note that we're specifically talking about "take as needed" meds here — if you take any medications daily or at otherwise regular, recurring intervals to help manage any conditions or symptoms, please keep taking them as directed! Don't go off your meds just to play one of these games!)
What if you uncover your face?
That would be very rude.
Are you prepared to deal with the consequences of your rudeness?
What happens if the principal and the photographer don't synchronize perfectly? Do they just expire? Or does something worse happen?
Once you get to the moment of synchronization, everything moves really quickly, so if you get to that point, I'd mostly recommend playing the game through to completion as if you had managed to synch perfectly. At best, you'll just go through the whole mirror smashing exercise and end up with a photograph that doesn't show you anything. What you don't want to do is to not follow things through and end up… letting something out in the world that you didn't intend to.
Always err on the side of caution. Don't just give up. Never leave a ritual open or uncompleted.
***
Follow The Ghost In My Machine on Twitter @GhostMachine13 and on Facebook @TheGhostInMyMachine. And don't forget to check out Dangerous Games To Play In The Dark, available now from Chronicle Books!
[Photo via Free-Photos/Pixabay]