Previously: Frequently Asked Questions, Vol. XII.
Well, well, well. What have we here? The thirteenth volume of our Most Dangerous Games FAQ. Lucky number 13. We've got a few new additions this week; the Living Doll Game, the Wall, the Binoculars Game, and all of the Halloween rituals we published back in October for the 2018 Halloween season have joined the ranks of FAQ-worthy games. As always, I'll add these to the Master FAQ as soon as I can.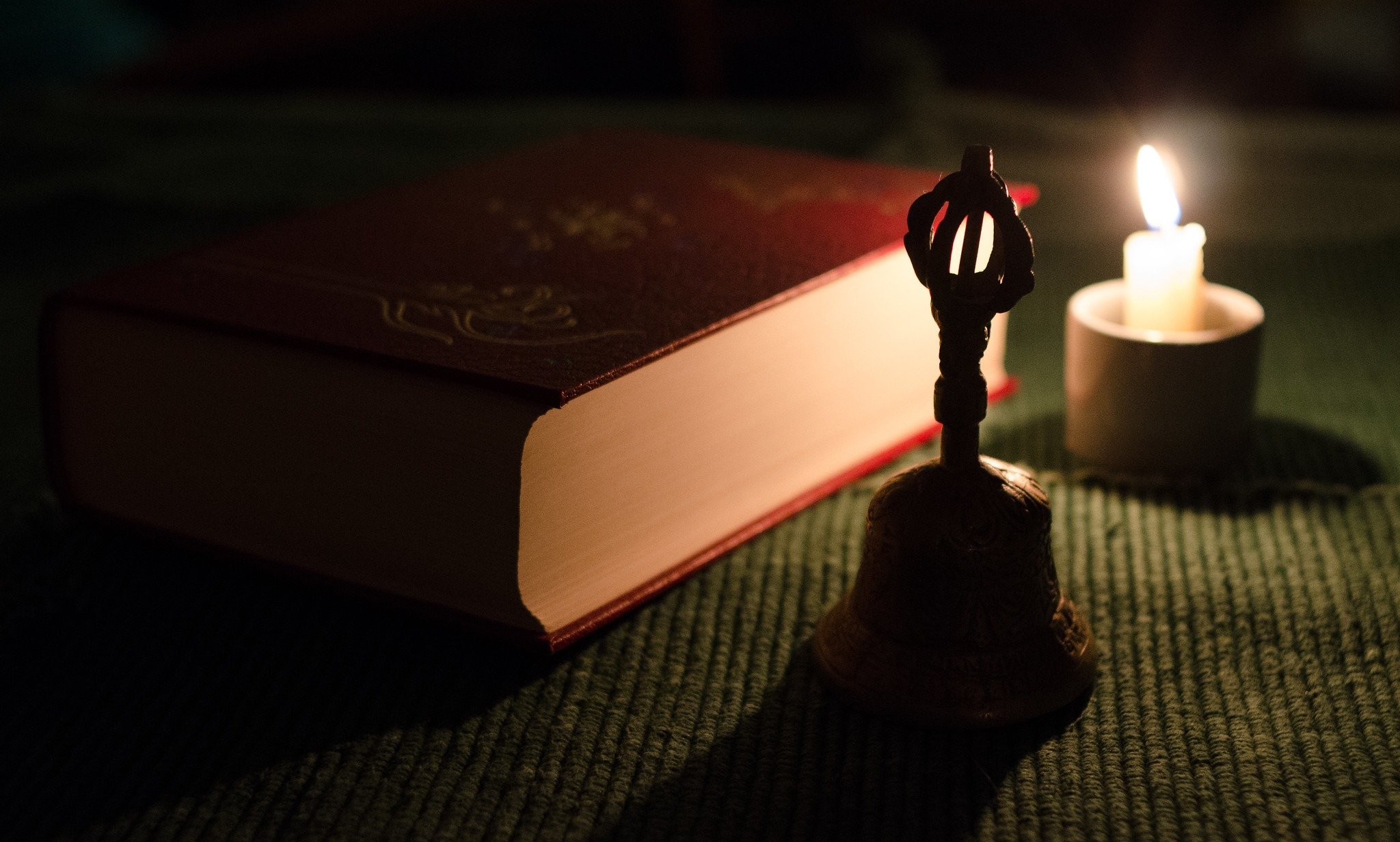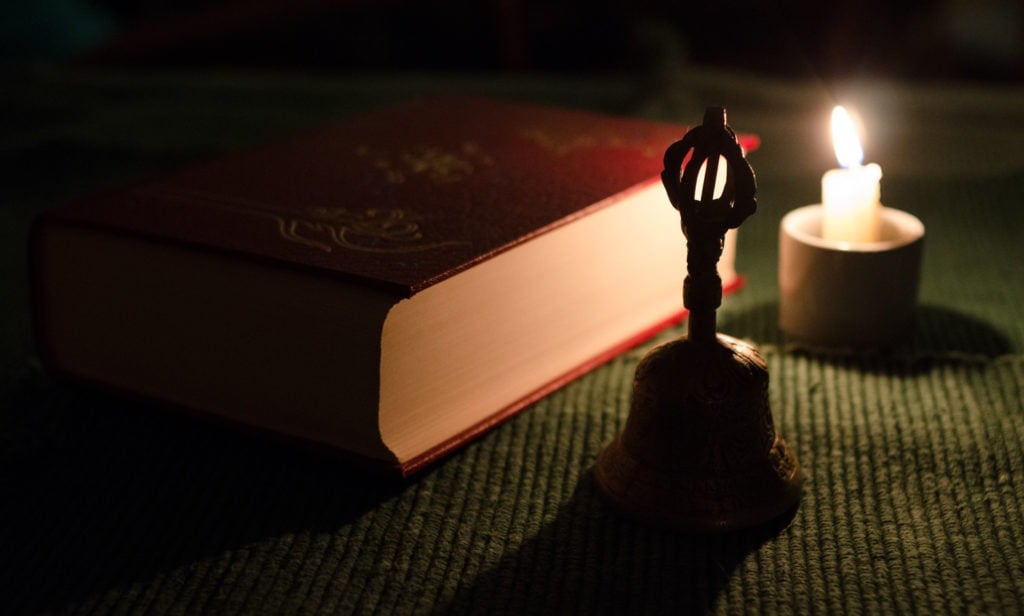 There were also a lot of questions this time 'round along the line of "Can I do [thing that is expressly prohibited by the rules of the game]?" or "Can I do [thing that is obviously cheating]? The rules don't say specifically that you'll be punished for cheating," so I feel obligated to once again remind you that the rules exist for a reason, and that cheating is generally frowned upon. Doing something that is either stated as a thing you should not do while playing or which is obviously cheating will, at best, cause the ritual to fail — and, at worst, cause a catastrophic disaster.
[Like what you read? Check out Dangerous Games To Play In The Dark, available from Chronicle Books now!]  
I mean, hey, if that doesn't bother you, then sure, go ahead and break the rules or cheat your duplicitous little heart out. But don't say I didn't warn you.
Ready? Here we go.
Can you use an action figure for the doll?
Sure. As long as it's not made of soft materials and represents a human character, it can be used for the doll.
What happens if the doll is plush?
At best, the game simply won't work; at worst… well, things could get bad, fast. The rules specifically say not to push a plush doll, so… don't use a plush doll.
Can you create more than one scapegoat doll in order to make the game easier on yourself?
You could try, although it may not have the effect you intended. It's possible, for example, that creating more than one scapegoat doll could diminish the amount of power they each hold.
Re: The hiding place room — if the entire room is the hiding place, can you sit anywhere in the room? Or should you hide somewhere within that room?
My understanding is that the entire room is the hiding place; however, if you wanted to exercise an abundance of caution, you could also hide somewhere within the room, as well. Just make sure that wherever you choose to sit — even if it's in a hidden spot within the room — you sit cross-legged on the floor with your back to the door.
Would it be considered cheating if you wore black from head to two and hid in the shadows? Like camouflage?
I don't believe it would be considered cheating, no. The rules don't specify what you can or can't wear while playing the game. Note, though, that the doll may not need to see you to find you — so, wearing black won't guarantee your safety.
Just, y'know… something to bear in mind.
This may count as referring to time keeping devices, but when you are meant to speak till 3am, could you memorize the appearance of the room at 3am the night before you play the game and use that as an indicator of time?
I mean… you could, but I don't really know that doing so would be at all helpful. Besides the fact that how a room looks at, say, 2:50am isn't that different from what it looks like at 3am, memory is also imperfect. You might fail to remember how the room actually looks.
You're better off working on developing your own sense of time — that is, getting better at estimating how much time has passed without checking a clock — before you attempt to undertake the game. This might help.
If Participant 2 fails to release Participant 1 when the time comes, does Participant 1 become an Other?
Unknown, but possibly. It's a similar question to one that's been asked of the game Lights Out: If Player One loses, do they become the next Player Two? The theory hasn't been definitively proven in either game — but it hasn't been disproven, either.
If I'm Participant 1, can I bring a book or something to pass the time?
You know, I'm not sure. The rules don't note that something like this would be permissible, but they also don't flat out say not to bring anything extraneous with you, either. If you're okay with not knowing how it'll all shake out if you do bring a book with you, you could certainly try it.
Is Participant 1 in any danger before Participant 2 makes their choice?
That depends what you mean by "danger." I'd argue that just by undertaking the ritual in the first place, you've already put yourself in danger; the threat of your partner choosing the Other instead of you hangs over the entire game. But if you mean being in physical danger from, say, other entities that might be found in the red corridor with you while you wait, then no, I don't think you are.
Must Participant 1 remain at the end of the red hallway until Participant 2 makes their choice?
Yes. Don't return to the stall (or, y'know, where the stall was at the start of this whole thing) until a full 24 hours have elapsed.
Can Participant 2 reopen the door early?
No. You must wait the full 24 hours.
What if Participant 2 reopens the door even a minute late?
Then Participant 2 has missed their window; they've effectively chosen the Other. If Participant 2 wishes to open the door, they must do it after exactly 24 hours — not a moment sooner, nor a moment later.
Can you play this game in a building that doesn't have just 10 floors?
If the building has more than 10 floors, yes. If it has fewer than 10 floors, no.
Can you play this game with one person, even though it says you need two people?
No. Sara Sarita requires two players. If you want to play a similar kind of game alone, try the Compass Game or the Playing Card Game; both of those games only require one person to play.
In the multiplayer version, if he doesn't appear to you in the water during the Summoning, are you still playing?
If you don't see him, he's chosen not to challenge you — so, no, you're not. Follow an adjusted version of Step 7 of the Summoning: Leave the premises immediately and don't return until daylight. Leave the draining of the tub to the players he has challenged (they'll have to do that in Step 8). If he hasn't challenged anyone, everyone should leave until daylight, then return and drain the tub.
If a window is blocked off — say, by an air conditioner — does it till count and do I still have to use it?
Yes.
Do you have to use all of the rooms in the house, even if there's a faulty light in it or something?
Yes. Stop trying to find loopholes. If you're not going to play by the rules, don't play at all.
Does the kind/brand of kibble matter here?
I don't believe so, no. Any variety of cat food kibble should get the job done.
Could we use spoonfuls of wet cat food in lieu of kibble?
You could try, but I'm not sure it would work. It would also probably make the game much, much harder, simply because lumps of wet cat food are harder to pick up and transport across a room to a bowl than hard kibbles are. And what happen if you miss a bit of one lump?
I wouldn't recommend it, is what I'm saying.
Couldn't your partner just tell you where the kibbles are?
No. That would be cheating.
But the rules don't say anything about a penalty being dealt out if you cheat.
That's true, but it is, by and large, a terrible idea to cheat while playing a Most Dangerous Game. I would argue that the rules of a game shouldn't need to specify "no cheating"; if you're playing a game, it should just be understood that cheating won't be tolerated. Besides, why even bother playing at all if you're just going to cheat? There's no point challenging yourself if you remove the actual challenge before you even begin.
Can I use my house as the building?
As long as it fits the requirements, sure. As is true for many ritual games, though, you might want to think twice about using your own home. Do you really want this dark shadow fellow knowing where you live? Do you really want to invite him into your home?
Would it be okay to use an enclosed candle holder to keep it from going out while running?
A lantern or something will probably work fine. Just make sure whatever you use isn't totally enclosed or airtight — a flame can't burn if there's no oxygen.
What happens if you play on a day that's not Halloween?
The best-case scenario is that it simply won't work. It could, however, turn out significantly worse than the best-case scenario. It's not recommended that you perform this ritual on any other day than Oct. 31.
Can more than one player participate?
Yes, but as noted in Step 2 of the Invitation, they have to participate willingly. If there's anyone present in the building who does NOT wish to play at the time you intend to start playing, don't play. See The Invitation: Step 2 for more details.
Do I have to observe just one room after the invitation, or should I check all the other rooms?
Only one is required, but you certainly could check any others if you like. Just make sure to perform the required actions laid out in Steps 9 and 10 of the Invitation based on the state of the rooms when you're done checking.
Can I use this ritual to contact my dead dog? Would I be able to record it barking with a voice recording?
I'm not certain it will work — this ritual is intended to contact humans that have passed — but you can certainly try.
Can I use this ritual to contact someone I didn't know very well or can't really remember?
You can try, but I wouldn't recommend it. Not only is it less likely to succeed if you can't recall many details about the person you wish to contact, but — more importantly — your chances of bringing in an Uninvited Guest are much, much higher.
To Learn Your Future: Would it be wise to color code the candles so you don't forget which one belongs to which principal?
That would certainly be one way to make sure you didn't forget. However, it might be worth looking into the meanings of certain candle colors before you decide to use them; they might cause some unintended side effects if you're not careful.
To Learn Your Future, To Test Your Love, and To Choose Between Two Suitors: Can't we just write the names of who the candles and nuts belong to in order to keep track of which is which?
That's another method you could use — although I'm not sure how that would work with the nuts used in the Two Suitors game. The nuts might be too small for you to read anything written on them; besides, once they've been tossed into the fire, the shells might scorch such that you can't read them at all. Also, one commenter did point out that "tampering with the candles could mess up the ritual," so proceed with caution.
To Conjure An Image Of Your Future Love: I've heard of a variation on this ritual being done on the first of May, which is apparently the last day of Walpurgisnacht. Out of curiosity, is that a feasible alternative, especially for those of us who missed Halloween?
Maybe! It's worth a shot, at any rate. For the curious, you can read more about the connection between Walpurgisnacht and Samhain here.
Can I play this at midnight? Or does it absolutely HAVE to be at exactly 3am?
I believe it has to be 3am. If you're feeling daring, you certainly could try it at midnight, though. It might not work, but it might be worth a shot.
Can the Spirit of the Door duplicate items?
If you believe Kyle "Stromedy" Godfrey's videos, yes, if you ask it nicely and it decide to grant your request. If you think his videos are hoaxes, probably not.
(Personally, I think most of the sensationalist "3am Challenge" videos on YouTube are hoaxes, but that's just me.)
Can you use the mirror to look into a specific world?
I don't think so. I don't think you get much of a choice.
If the Answer Man answers your call, can you immediately say "Goodbye" without asking a question?
I wouldn't. It might annoy him — and you don't want to annoy him. Besides, why bother playing at all if you're not going to see it through? If you're just looking for some weird phone numbers to call, don't play this game; there are plenty of safer options to try instead.
Are you picking just one element to summon, or can it be all of them?
My understanding is that you have to summon all of them — you can't just summon one.
What's the second flashlight for?
Backup. In case the first one stops working for any reason.
***
Follow The Ghost In My Machine on Twitter @GhostMachine13 and on Facebook @TheGhostInMyMachine. And don't forget to check out Dangerous Games To Play In The Dark, available now from Chronicle Books!