Previously: A Collection Of Halloween Divination Games.
Note: Please don't copy/paste or republish the text of this post on other websites without permission.
Posted to r/NoSleep in 2014 by u/karna23, the Oklahoma Darkness Game is likely a made-up story — but the summoning ritual itself is largely based in actual spiritual beliefs. The reason it bears the name it does isn't because the method originated in Oklahoma, but because it's the method that the community in u/karna23's area of Oklahoma used. Others might refer to it just as the Darkness Game, or more generally as the Summoning Game.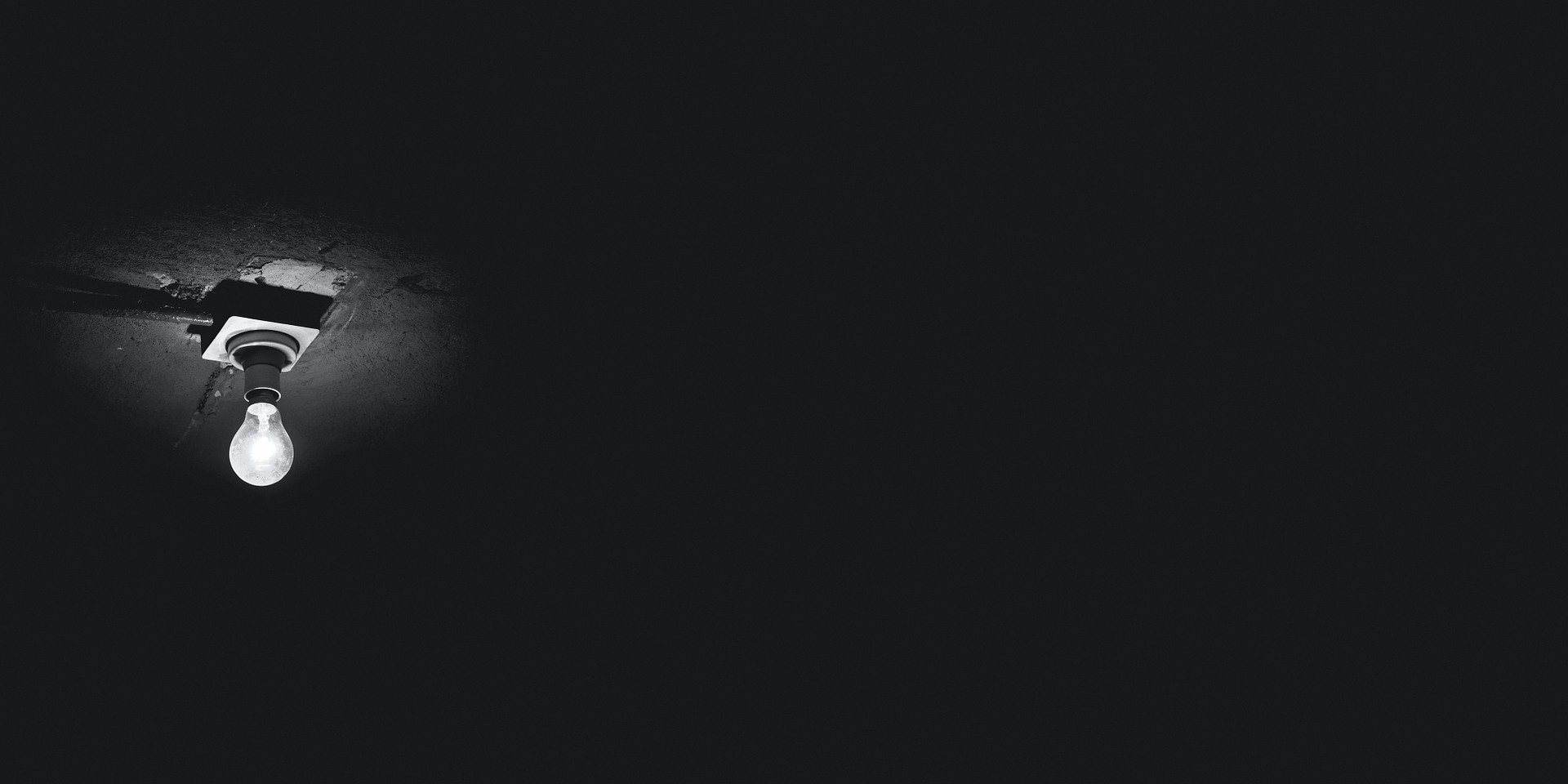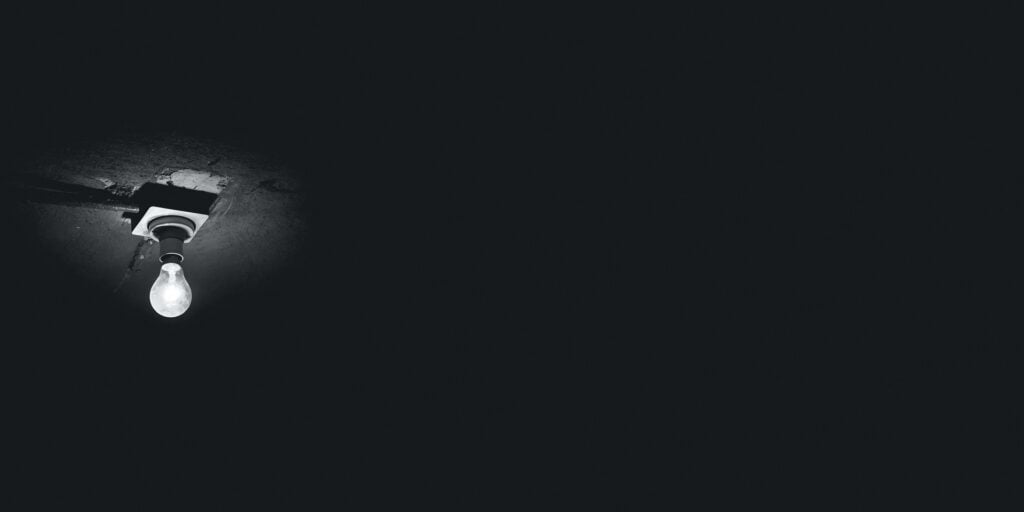 The original r/NoSleep post specifically positioned the ritual as a method for summoning demons; however, as many other Redditor pointed out in the comments, it could very easily be used to summon any other kind of elemental — and, indeed, might actually be preferable to do so. (Wrote u/Calofisteri, "I have question(s). Does it have to be them? What if I were to call on Gnomes, Salamanders, Undines, and Sylphs instead? Maybe call the proper elemental Archangels, Angels, Rulers, and Kings?" To which u/CleverGirl2014 replied, "Right?!? Why do so many people want to summon demons, and end up surprised that things turn bad? Give me undines and angels any day.") Accordingly, I've dug a little deeper and looked into how the game might be adapted to call upon a variety of other beings. It's presented here as a general template, with suggestions for how to summon specific types of elementals listed in the Additional Notes section.
[Like what you read? Check out Dangerous Games To Play In The Dark, available from Chronicle Books now!]
You can use the Oklahoma Darkness Game to summon demons, of course.
But I wouldn't recommend it. At this point, u/karna23 hasn't been heard from for three years.
As always, play at your own risk.
Players:
One principal. No bystanders may be present.
Requirements:
A space in which to play. A house is ideal. A single apartment in a larger building may be used; however, a larger space is preferred.
At least two flashlights.
Batteries. Lots of batteries. Make sure the batteries are new.
Four candles.
Matches or a lighter.
A piece of chalk.
A power object. This object should inspire great happiness for you.
A sharp object that comes to a point at one end.
The means to locate true north.
A heavy coat and/or other layers of warm clothing (optional, but recommended).
Instructions:
The Preparation:
Begin after darkness has fallen.
Prepare your playing space. Clear it of all other people and pets. Clean it as thoroughly as you can; then choose a spot in which to perform the Summoning. The floor at this spot should be hardwood or another material which can be easily marked with chalk. Bring all your supplies to this spot. Test the flashlights and batteries to make sure they work.
Travel from room to room, turning off all the lights, unplugging or turning off all electronic devices, and closing all the curtains as you go. If the windows do not have curtains, cover them up by whatever means necessary. The space must be as dark as it can get — total blackout conditions are ideal. (You may use a flashlight during this step if needed.)
Once the space has been completely darkened, return to the spot in which you intend to perform the Summoning.
The Summoning:
Locate true north and identify where east, south, and west are in relation to it within your playing space. (If you use your mobile phone to accomplish this step, turn the phone off and put it away once you have completed it.)
Using the chalk, draw a large circle on the floor. You may further divide the circle into quarters if you wish.
Place one candle in each of the north, east, south, and west quadrants of the circle and light them with your matches or lighter.
Using the chalk, draw a pentagram on the floor immediately south of the circle. Then sit on top of the pentagram.
Begin the invocations. You will need to invoke an elemental for each of the four directions and their corresponding elements (north/earth; east/air; south/fire; and west/water). Precisely which elementals you invoke, however, is up to you. See: Additional Notes for suggested elementals and invocations.

To invoke the earth elemental: Face north. Pick up your sharp object, hold it before you, and point it to the sky. Trace out the pattern of a pentagram in the air in front of you, reciting the appropriate invocation as you do so.
To invoke the air elemental: Face east. Continue to hold the sharp object before you, pointed toward the sky. Trace out the pattern of a pentagram in the air in front of you, reciting th appropriate invocation as you do so.
To invoke the fire elemental: Face south. Continue to hold the sharp object before you, pointed toward the sky. Trace out the pattern of a pentagram in the air in front of you, reciting the appropriate invocation as you do so.
To invoke the water elemental: Face west. Continue to hold the sharp object before you, pointed toward the sky. Trace out the pattern of a pentagram in the air in front of you, reciting the appropriate invocation as you do so.

Once the invocations have been completed, extinguish all of the candles as close to simultaneously as possible.
Pick up one flashlight and turn it on. Keep the other flashlight and the spare batteries close by. Hold your power object at all times.
Begin moving about your playing space. It is not necessary to move continuously; however, you may experience more definitive results if you do.
Explore your space. Observe it carefully as you do. Note if the temperature changes (put on your coat or other warm layers if it becomes too cold); if you begin to experience any unusual feelings; if you hear any sounds with no discernible source; or if you see anything out of the ordinary; etc.
Continue exploring in this fashion until daybreak. Do not fall asleep.
The Farewell:
When daylight begins to appear, return to the spot in which you performed the Summoning. Dispel the elementals summoned if necessary (see: Additional Notes). NOTE: It may not be possible to dispel those elementals which you have summoned. This is why it is of the utmost importance that you choose what you summon carefully.
Turn on the lights.
Wipe the floor clean of the chalk circle and pentagram.
Carry on… if you can.
Additional Notes:
This ritual may be adapted to summon any elementals of your choosing; typically, the only adjustments required lie in the precise invocations used in The Summoning, Step 5 and in the dispelling of the elementals in The Farewell, Step 1. Options include, but are not limited to:
Concerning Demonic Elementals:
It is NOT RECOMMENDED that you use this ritual to summon demonic elementals. Your experience exploring your space will be unpleasant at best and catastrophic at worst. (See: Exhibits A and B.)
And it won't end when the sun comes up.
There's no easy way to dispel a demon once you've summoned it, you see. You'll still sense them, because they'll still be there — in your home, and in your life. They might hide just out of sight, but they aren't gone. They're just waiting.
If you choose to summon demonic elementals, seek out a holy person or demonologist as soon as possible afterwards.
Don't wait.
If you wait, you might end up leaving it until it's too late.
The Oklahoma Darkness Game: FAQ.
***
Please don't copy or republish this post on other sites. Linking to it or sharing the URL is fine (and encouraged!), as is writing your own unique version of the game, but copying/pasting, republishing, or otherwise reproducing the text of this piece in its entirety or near-entirety on other websites without permission isn't.
***
Support The Ghost In My Machine on Patreon for behind-the-scenes access and other bonus content. You can also follow on Twitter @GhostMachine13 and on Facebook @TheGhostInMyMachine.
[Photo via Devanath/Pixabay]