Previously: Frequently Asked Questions, Vol. X.
Time for another round of Most Dangerous Games Frequently Asked Questions! A lot of the questions readers have left in the comments over the past few months apply to five particular games: The Dice Game, Sara Sarita, How To Use A Mirror As A Window To Another World, Summoning La Cegua, and — interestingly — Bed Of Sorrow. The narrow focus is interesting to me; we've covered well over 60 games here at TGIMM over the past four years, and although it's understandable some of the newer games have earned the most questions recently, Bed Of Sorrow was first published more than two years ago. Talk about a blast from the past.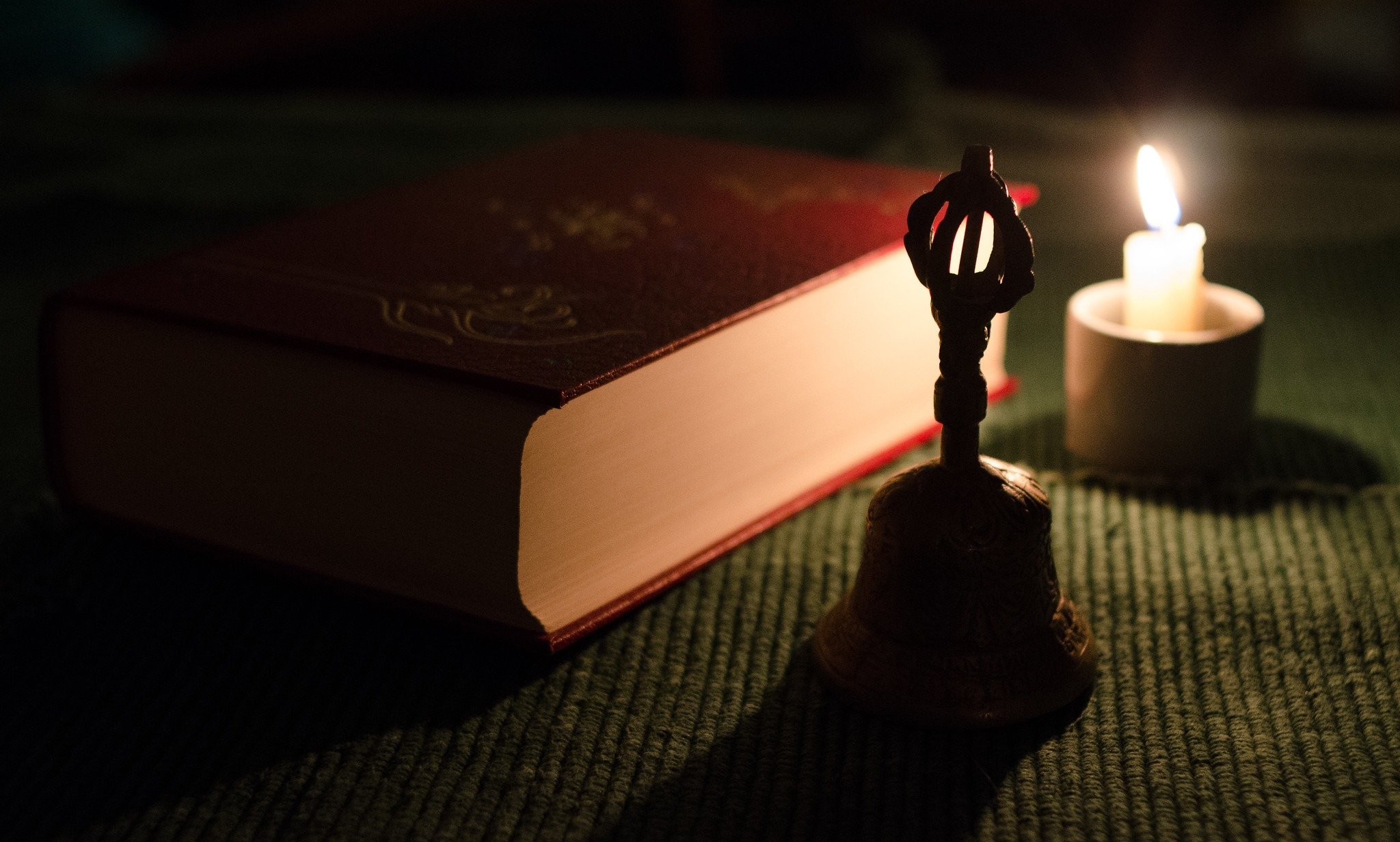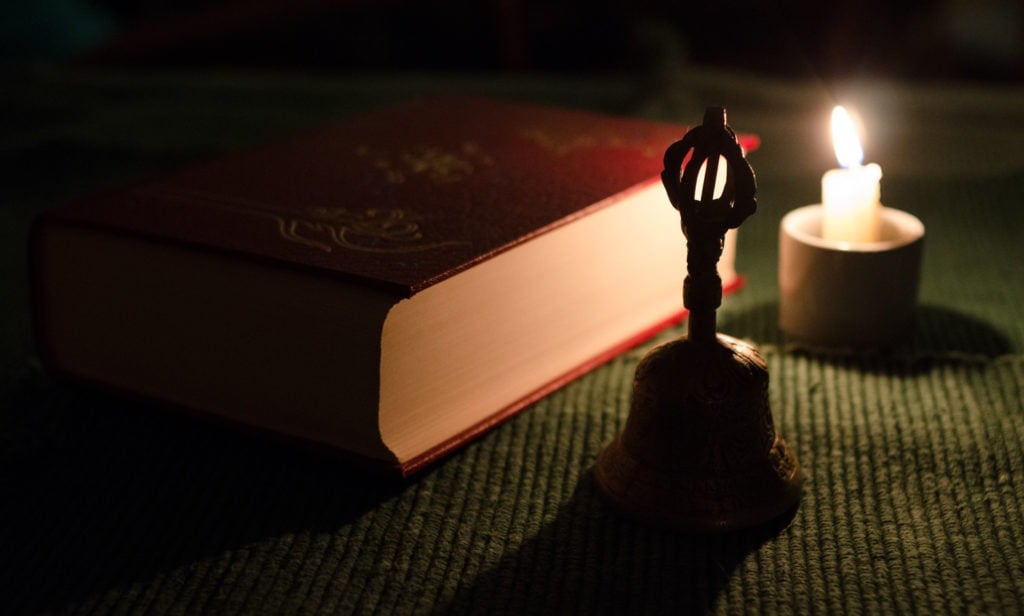 [Like what you read? Check out Dangerous Games To Play In The Dark, available from Chronicle Books now!]
As always, I'll update the Master FAQ with everything in this edition as soon as I can; I'll also make sure that new links are added to the ends of games that haven't hitherto had their own FAQ sections for easy access. Remember, if you ever have a question about a game, the FAQ is there for you — go ahead and check it first. If your question hasn't been answered there, leave it as a comment to put it in the running for consideration in the next edition of the FAQ.
Can you play and win the Gambler's Game, then play this game, or would that be considered cheating?
Unclear. I would argue that playing the Gambler's Game specifically to gain the luck obtained from it — or any other game where the prize is luck or good fortune — with the intention of using that luck to win the Dice Game is rigging the game; it's stacking the proverbial deck in your favor. And since rigging the game is a surefire way to anger your opponent in the Dice Game… well, let's just say I wouldn't recommend doing it.
Can a chair be near/pushed into the table, or does it need to be nowhere near the table?
No chairs. Remove them from the game room.
What happens if you wish for a material object and you lose? If you wager for, say, a pair of new shoes, do you get a pair of dirty, worn-out shoes instead?
It depends; the consequence might not always be the same. ("Opposite" is a broad term, after all.) In the case of the shoe example, I actually suspect you'd be more likely to, say, end up losing a pair of shoes you already had (or maybe losing every pair of shoes you already have) — or perhaps even suffering some kind of injury to your feet.
One of the things you'll probably want to consider before you make your wager is what it might cost you if you lose.
What if I wished for $100 on my doorstep the next morning, and I really needed it? Will he be angered?
No, that kind of wager won't anger him; why would it? Wishing for $100 if it's something you really want abides by all of the required rules for making your wager.
What if you wager something for another person to obtain, but you yourself want it as well? Say, a specific car, for example?
That sounds like a false wager to me — wishing for someone else to get something, but for selfish reasons (that is, so you can use it yourself) — which would anger your opponent. If you want the car for yourself, wish for it for yourself. If you truly want it for the other person, and not yourself, wish for it for them. If you want both of you to have the car, be honest about that in your wager.
What if you wish for something that affects other people as well?
As long as it's not harming them, as long as it's something you truly desire, and as long as it's not an impossible prize to grant, that should be fine.
Is it worth the risk?
That's something only you can answer for yourself. For some people, it might be; for others, it might not. Think carefully before you decide to play.
What if an outside force (whether it be a draft of some kind, a fan, anything that can move light objects) flips the gambler's deck around and I look at them? Does that suffice as cheating or at losing condition?
If you didn't cause the draft that flips over the cards, either directly or indirectly, then I don't think it necessarily counts as cheating or a losing condition; I think it might just nullify the game.
However, I would argue that it's your responsibility to make sure that the quiet room really is quiet — and that means taking every precaution to ensure that nothing can disrupt the game before you start playing. If the windows are open, close them. If there's a ceiling fan in the room, turn it off (and certainly don't bring a portable fan into the room, let alone bring one in and turn it on). If there's a vent blowing air around, close it.
Don't take any chances. You're gambling enough as it is.
Do I throw the coins over my left shoulder or my right one?
I don't think it matters. Whichever feels the most natural to you (which might depend on whether you're right- or left-handed).
What happens if the coin or coins land on the edges or standing up? Is that the same as a maybe?
It's highly unlikely that the coins would land in that fashion, but I'd interpret it as a refusal to answer.
Could you bring index cards or use Google Translate to help you speak?
I wouldn't necessarily rely on Google Translate; it's… not always incredibly accurate. It also doesn't instruct you about how to actually pronounce what it produces, so if you're not familiar with the Spanish language's rule of pronunciation, it might not help you much even if the translations were accurate.
Index cards might be more useful — if you know someone who speaks Spanish, you can run your questions by them and make sure that what you've written down is both grammatically accurate and pronounced correctly. Better yet, if you don't speak the language yourself, choose someone who does speak it as your partner.
If you are still in the game, can you still proceed to perform another ritual?
I wouldn't; the results might be… unpredictable. That's just me, though. If you feel like taking an even bigger risk than you already have, you could give it a shot yourself. But if things go south, don't say I didn't warn you.
Can you Google the answers to the questions the Answer Man asks to ensure you answer correctly? Or can you have a friend Google the answers for you, which you can then relay to the Answer Man?
It's safe to assume that Googling the answers to questions posed to you by any entity you might encounter in these kinds of games pretty much always counts as cheating, unless otherwise noted. It's also safe to assume that having a friend feed you the answers to questions is also cheating. In this case, the Answer Man chose only one participant with which to speak — so that participant, and that participant alone, should be the one to answer his questions, without the aid of outside references.
For what it's worth, though, my sense is that the kinds of questions the Answer Man asks… aren't the kind you can just Google answers for.
What actually happens when you summon the Red Man?
That's for you to find out, although bear in mind that it might not necessarily be the same for everyone. Here's one experience; here's another; and here are some theories (including the possibility that the Red Man is a tulpa).
Is it dangerous to communicate with the Red Man?
I mean, nothing about this ritual — or any ritual, really — is exactly safe, so…
Should you perform a banishing before or after burying the paper and candles?
I wouldn't perform one before; you'll want to close the ritual before doing anything else. It's probably not strictly necessary to do one after the burial is complete, either, but you could perform one as an extra precaution if you like.
Do you have to use your own hair?
I don't think so; if you did, no one who is blond or red-haired would ever be able to play this game.
For what it's worth, though, there are compelling explanations for both why you should use your own hair, and why you shouldn't. On the "should" side of things, as one TGIMM reader put it in a comment, using your own hair could attract the spirit to you, which might make it "most likely [to] pay more attention to you." (In this case, think of the hair similarly as you would, say, the blood and your own name in the Midnight Game.) On the "shouldn't" side of things, though… well, it's not often wise to bind a spirit to yourself — and using anything from your own body is a surefire way to do that.
Does the hair have to be naturally black, or could you use hair that has been dyed black?
Natural. Hair that's been dyed may look black… but at its core, it isn't the correct color.
Can you use synthetic hair?
Nope. The requirements state that it has to be human. It's not human if it's synthetic.
Do we need to dispose of the squares of cloth after we're done with the ritual?
I don't believe so, but you could if you wanted to be extra safe about it.
Is it dangerous to leave her an offering of sentimental value, or an offering I made myself?
You could, but bear in mind that whatever you offer, you're not getting it back afterwards. If you're okay giving up something that's of sentimental value to you and never seeing it again, then by all means, use that as your offering; otherwise, though, I'd pick something else out.
She likes jewelry, if that helps.
Can you have a friend present in the room while you play?
I wouldn't. It might not work properly with more than one person present. You could probably have a friend wait outside the room in which you're playing, though.
If I accidentally break the mirror during the ritual, what should I do?
That qualifies as an emergency; follow the instructions in the section headed, "In The Event Of An Emergency." If you've somehow managed to shatter the mirror completely, you might try throwing the sheet over all the shards of the mirror, gathering them up inside it, tying the whole thing up into a bundle, and then removing it from the premises and destroying the whole thing.
Make sure you gather up every last piece of the mirror, though. Leaving behind even the smallest splinter of glass could be catastrophic.
Even if you successfully complete the ritual, is it advisable to destroy the mirror and dispose of the shards?
If you complete it successfully, it's not necessary to destroy the mirror and dispose of the shards; that's only something you need to do if an emergency occurs. Simply ending the game as specified in the "Closing the Window" section should suffice.
I'd be careful using that mirror for its regular purpose in the future, though.
What if you stop looking through the window before the second alarm goes off?
That's fine; you should still be able to close the window if you stop looking through it early. You just don't want to overstay your welcome.
To close the window, could you turn on the lights, and open your eyes, and throw the salt at the mirror at the same time?
I don't think that's necessary; indeed, it actually might make it harder to close the window, rather than make the window close more firmly. (When you're trying to do too many things at once, there's much more room for error.)
What if the salt misses the mirror?
That constitutes an emergency — you've failed to close the mirror properly. Proceed to "In The Event Of An Emergency."
Which option of closing the window is the most recommended?
Any of them should work; choose the one you think will be easiest for you to do. (For example, if you have bad aim, you might not want to choose the one that involves throwing salt at the mirror.)
What happen if I let the "window" become a door? Is it bad for me?
With a window, all you have to worry about is something possibly being able to look through it at you.
With a door, you have to worry about something possibly being able to cross through it into your world.
It's… not advisable to let in things that shouldn't be here.
Can I use the same mirror to play another Most Dangerous Game?
I wouldn't. It's dangerous enough just using the mirror for its intended purpose after completing the ritual with it, let alone using it for another ritual.
Do you have to do this one alone, or can there be other people in the car with you?
I don't think it will work if you're not alone. This journey is a personal one.
Can you wish for someone who is dead to come back to life?
I'd be careful making that kind of wish; they tend to backfire.
What if you open the red door, but there isn't a bed in the room?
I don't think that's likely to happen; my understanding is that if the door opens, there will be a bed there — the one necessitates the other. If there isn't, though, then I would recommend treating the situation as if the door didn't open for you (that is, leave the room, shut the door behind you, leave the building, and never return).
What happens if you fall off the bed, but your eyes are still closed? Is it still considered a losing condition, or can I hop back in the bed with no negative side effects?
That's a losing condition. Remember the instruction that states, "No matter what happens, do not move?" Falling off the bed counts as moving, even if it was spurred on by the bed shaking—and then getting back in the bed would certainly require active moving on your part.
Don't fall out.
Steps 7 through 9 say not to talk to anyone or anything. I have a habit of talking to myself when I'm nervous — would talking to myself lead to a losing condition?
Yes.
If you don't find a locked red door, or if you do find one, but it remains locked after you knock on it, is it required to go home and not speak to anyone or anything?
Stay silent until you've cleared the building. Once you're no longer inside, you can feel free to speak as normal again.
What constitutes "returning to the building?" Do you have to have the intent to go there, or is just being in the vicinity of the building enough? For example, if you frequently pass through the area where the abandoned house is, and you just happen to pass by the house or be near it, would it count as returning?
"Returning" constitutes going back inside the building at any time and for reason. You'll probably be fine just passing by it… but to be on the safe side, I'd choose a building you don't pass by regularly. You never know what kind of residual energy might remain after a failed attempt.
In the Prelude, it says that "upon entering, you must speak your own name three times." Is this something that only you, the reader, must do, or does every principal have to do this?
My understanding is that everyone who's playing has to do it. (If only one person needed to, I'd imagine that person would be the Speaker — in which case the instruction to speak your name three times would likely have followed the selection of the Speaker, rather than coming before it.)
Can you play this game in a haunted building?
Sure. It'll certainly up the danger factor, if that's what you're hoping to do.
Do you need to have a working landline to perform this ritual?
That's an interesting question. My assumption was that a landline was, indeed, required; however, the instructions don't actually say anything about the phone needing to be connected. It might be worth trying the ritual with a disconnected phone; the worst that could happen is that the ritual won't work with it.
Is the Hooded Man good, bad, or just neutral?
Mostly neutral, I think, but you definitely don't want to anger him.
Could you put a line of salt in front of the door you use to summon the Midnight Man?
I assume your reasoning for doing this would be the idea that the line of salt might stop the Midnight Man from entering your home. But the point of summoning him is to play his game — so, why would you even bother summoning him if you're not going to play? If all you want to do is summon an entity, choose a different game.
Am I in danger if I'm not performing the ritual, but am watching somebody else perform it over a camera/screen?
As long as you're not in the building where the game is being played, you should be fine.
Is it possible to trap the Midnight Man in a circle of salt by leaving a gap and then finishing it if you see him?
I'm not sure it works like that; the salt is meant to protect you, not trap him. You could try, but are willing to risk it if it fails?
If I played this game with a pet in the house, would it be dangerous for the pet?
Probably.
Can I leave my front porch light on, or does every single light attached to my house have to be off?
When in doubt, err on the side of caution — turn off everything, porch lights included.
Can you ask questions regarding the future?
I mean, sure, as long as you mean them sincerely; I just wouldn't necessarily trust the answers you get.
Can you just rip the paper into pieces to destroy it?
Sure, but also make sure you dispose of those pieces when you're done.
It'd probably be better to burn the paper to ashes, though.
***
Follow The Ghost In My Machine on Twitter @GhostMachine13 and on Facebook @TheGhostInMyMachine. And don't forget to check out Dangerous Games To Play In The Dark, available now from Chronicle Books!
[Photo via Tim Pierce/Flickr]