Previously: Frequently Asked Questions, Vol. VIII.
It's time for another FAQ for the Most Dangerous Games! As always, I'm by no means an expert; these answers are my best guesses based on research and other knowledge; play at your own risk; etc. etc. etc. I'll add everything here to the Master FAQ as soon as I can.
Also, a reminder: If your question is "What happens if I do [Thing That Is Goes Completely Against The Rules Of The Game]?," the answer is invariably going to be, "Don't do it; either the ritual won't work, or doing so will result in disastrous consequences." Rules exist for a reason. If your MO in life is to break them, avoid playing any of these games — they're neither the time nor place for rule breaking.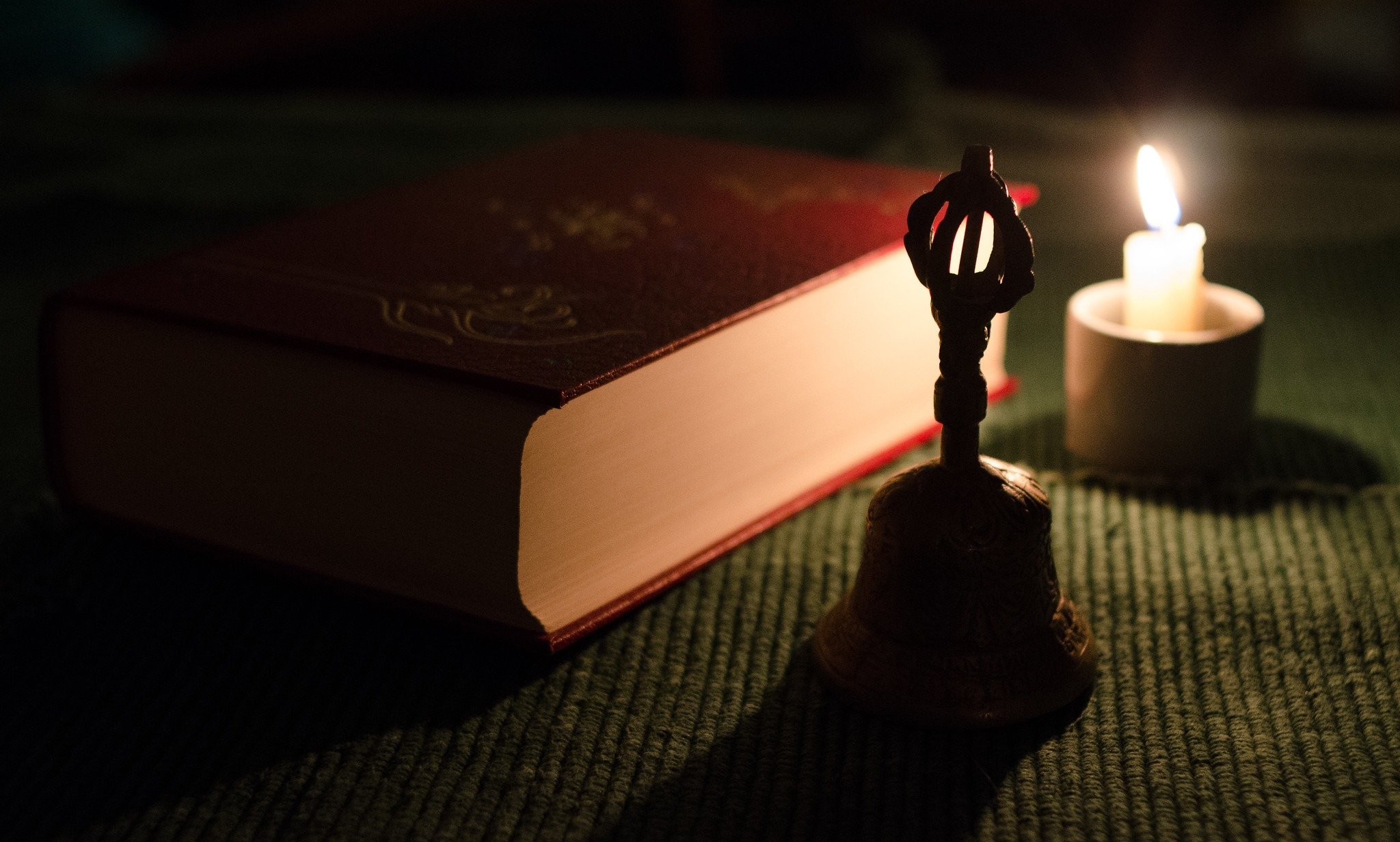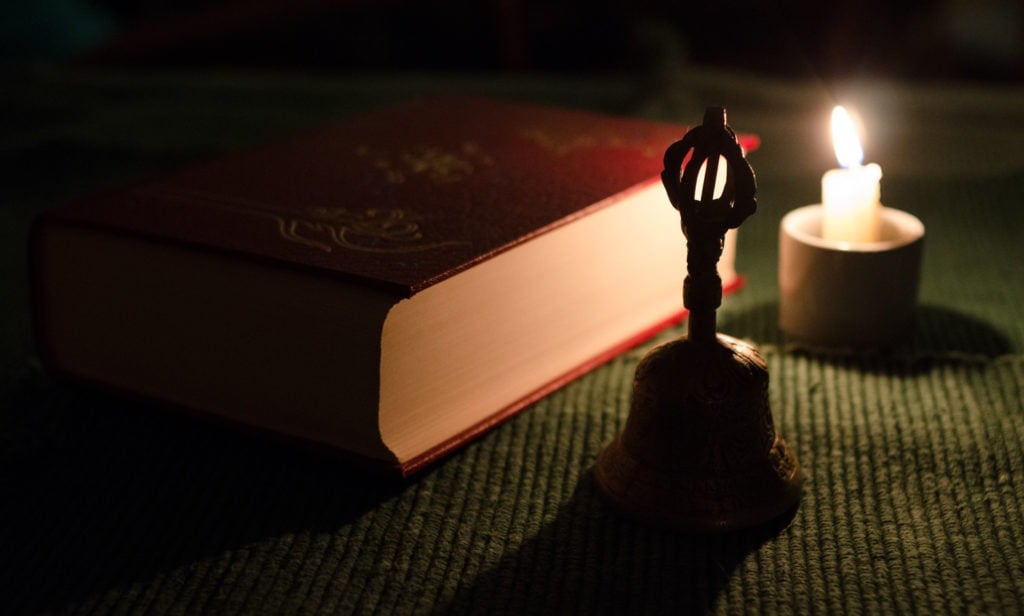 Oh, and hey, if you like what you read at The Ghost In My Machine, consider becoming a Patreon supporter! Doing so will allow the site to keep growing, as well as give you access to bonus content, behind-the-scenes material, the ability to vote for what games appear in The Most Dangerous Games, and more.
[Like what you read? Check out Dangerous Games To Play In The Dark, available from Chronicle Books now!]
General:
Re: "It's curious to me that so many ghost stories center around technology. From EVPs to spirit photography, it's frequently said that otherworldly beings find it easier to communicate through technological means." – Introduction to the Telephone Game
This is a very interesting thought! But what about the rituals that warn against incorporating technology where it doesn't seem to belong (e.g., using a rotary/landline telephone in The Hooded Man Ritual instead of a cordless or cellular; not streaming music during Musical Chairs Alone; using a flashlight during The Midnight Game; using a digital picture in The Stranger Ritual; etc.)? Is it the case that certain rituals just require different things, or can be interrupted by certain technologies? Or does it depend on the type of spirit being contacted? Or something else entirely?
Good point! I think it's likely a combination of certain rituals requiring different things, of technology being capable of interrupting certain rituals, and the preferences of certain spirits or types of spirits. Think of it as if you were attempting to communicate with an earthly being, as opposed to a noncorporeal one: You know how some people would rather text or email than actual talk on the phone? Same deal. Everyone's got their preferences. My sense is that those in the Otherworld, the beyond, etc. do, as well.
Do I have to read the story out loud for it to work?
Nope — the rules only require that you read it in some way, shape, or form.
What if I answer "no" to her question?
Don't do that.
Seriously.
Don't.
What happens if you are not able to relight your candle in 10 seconds and you are not able to create a salt circle?
You lose. He wins. I'm sorry.
If you are successful at creating the salt circle, what happens if you leave the circle before 3:33am?
If you leave the safety of the circle before 3:33am, he'll almost certainly catch you… which means you lose.
What if you forget to take the Jokers out of the deck?
At best, the whole thing just won't work; since the answers to the questions are dependent on suit, and Jokers are not one of the four standard suits, then you'll just end up with a lot of nonsense.
Of course, I suppose it's possible that the presence of the Jokers might be attractive to spirits with a mischievous streak… although they're likely to wreak all kinds of havoc if summoned.
Why is the First Principal the only one to say "Goodbye" at the end of the ritual?
The First Principal is essentially functioning as a medium. This means that they're the primary means of opening and closing the lines of communication with the spirit or spirits. It's mostly a convenience; it can get confusing if there's more than one person managing the bookends of the ritual.
Should I burn the deck of cards when I'm done with the ritual?
You can if you want. That'll certainly prevent the deck of cards from being used for anything else ever again.
Can I rip the cards apart and throw them away?
Yep, that would work, too.
Do I have to dial the number manually, or can I put it in my contacts list or on speed dial?
Interesting question. You could try, although it may not work; my sense is that manually dialing is preferable, largely because I think it comes down to intention. In order to make successful contact, you typically have to really want to make contact — and taking the time and making the effort to manually dial really underlines your intention. Just hitting speed dial might be a little too easy, you know?
What happens if you don't hang up hang up immediately for Condition D? Can you talk to the spirit?
Nope. That's not what this ritual is for. If you want to talk to someone, try the Shoebox Telephone or the Answer Man.
For what it's worth, my sense is that leaving the line open might invite something into your home that you really don't want there.
What if the book I want to use has a red cover and is mostly just words, but also has a small design at the beginning of each chapter that matches the overall theme of the story? Could it still be used, or should I find another book to use in its place?
Find another book. There should be absolutely NO images of any kind in the book, including small designs at the beginnings of chapters.
What if where we place our finger in the book is an empty spot?
That would fall under the heading of a "negative or nonsensical answer." Try again.
If you never get permission to enter the game and decide to just give up, do you need to ask permission to leave the game?
Nope. If you never entered the game in the first place, there's no need to ask permission to leave it.
What if you can't wake up?
I mean, there's a ghost stalking you in your dreams. What do you think will happen if she catches you? Nothing good, that's for sure.
Can you play with fewer than 10 participants?
Nope. 10 are required.
What if the you feel the tingling sensation on your entire head?
Then you can probably expect to lose your head at some point in the future. The price of failure is steep.
Instead of destroying the phone, can we just destroy or remove the SIM card or battery?
Destroy the entire phone. (That's why burner phones are recommended.)
What happens if you forget to close something outside of your safe room?
Then you've failed to complete the task at hand — and given him an opening to get inside your house.
You don't want to let him inside your house.
It's not going to end well.
Do you think she'd grant a wish for a specific person to fall in love with me?
The reader who asked this question elaborated in their comment that the person they have in mind is already in a relationship with someone else; "Basically, the only way I'll get a chance with them is if magic is involved," the reader wrote.
Here's how I responded on the original post:
"I mean, you COULD… but would you really want to be in a relationship with someone who only loves you because you manipulated them into it by magical means? That takes away their agency and free will — which doesn't quite sit right. It's not real love; it's forced love, which isn't really love at all.
"I'd recommend letting whoever it is go and looking elsewhere, especially since they're already in a relationship with someone else. I know it's hard, but you deserve someone who loves you both deeply and honestly of their own free will. Everyone does."
The short version is this: You could, and it would probably work — but I'd think really hard about the implications of what it would mean for the resulting relationship before going through with it. (The same goes for any other game with a winning condition that results in a wish granted — 11 Miles, etc.)
Would the results vary if I use an instrument I have deep emotional ties to, as opposed to buying a new one?
I'm not actually sure. You could always try it and find out.
Should the instrument be tuned up before beginning the ritual?
I mean, probably. It'll be a much more pleasant experience for everyone/everything involved if it is.
If I have any candles sitting around my house as decoration that are not part of the game, should I remove them?
I would. Better to limit the candles in your house at the time of the game only to those being used to play. It'll avoid a lot of confusion and/or additional unnecessary danger.
Could I use a motorcycle instead of a car?
You could, but I wouldn't recommend it for a wide variety of reasons: You're likely to suffer more from the cold than you would with a car; it's easier for other things or beings to interfere with you physically; it'll be harder to keep your balance during the 11th mile; and so on and so forth. You're safer using a vehicle that's a little more enclosed — something that gives you a bit of a barrier between yourself and everything you'll encounter along the drive.
Can I use a lighter instead of a match?
Nope. Matches only for this one.
Do the mirrors have to be placed inside the rope circle, or outside of it?
Outside, I believe. From the inside out, the arrangement should be as follows: Drinking glass; rope circle; mirrors; participants.
Can I ask the Hooded Man questions?
I wouldn't. That's not what he's there for.
***
Follow The Ghost In My Machine on Twitter @GhostMachine13 and on Facebook @TheGhostInMyMachine. And don't forget to check out Dangerous Games To Play In The Dark, available now from Chronicle Books!
[Photo via Tim Pierce/Flickr]