Previously: The "Am I Perfect Yet?" Game.
If you have no compunctions about making deals with the devil, the creepy ritual game known as the Travel Man Game might be… of interest to you. True, you don't get to wish for something specific here — but you do still get to choose what you get, in a manner of speaking.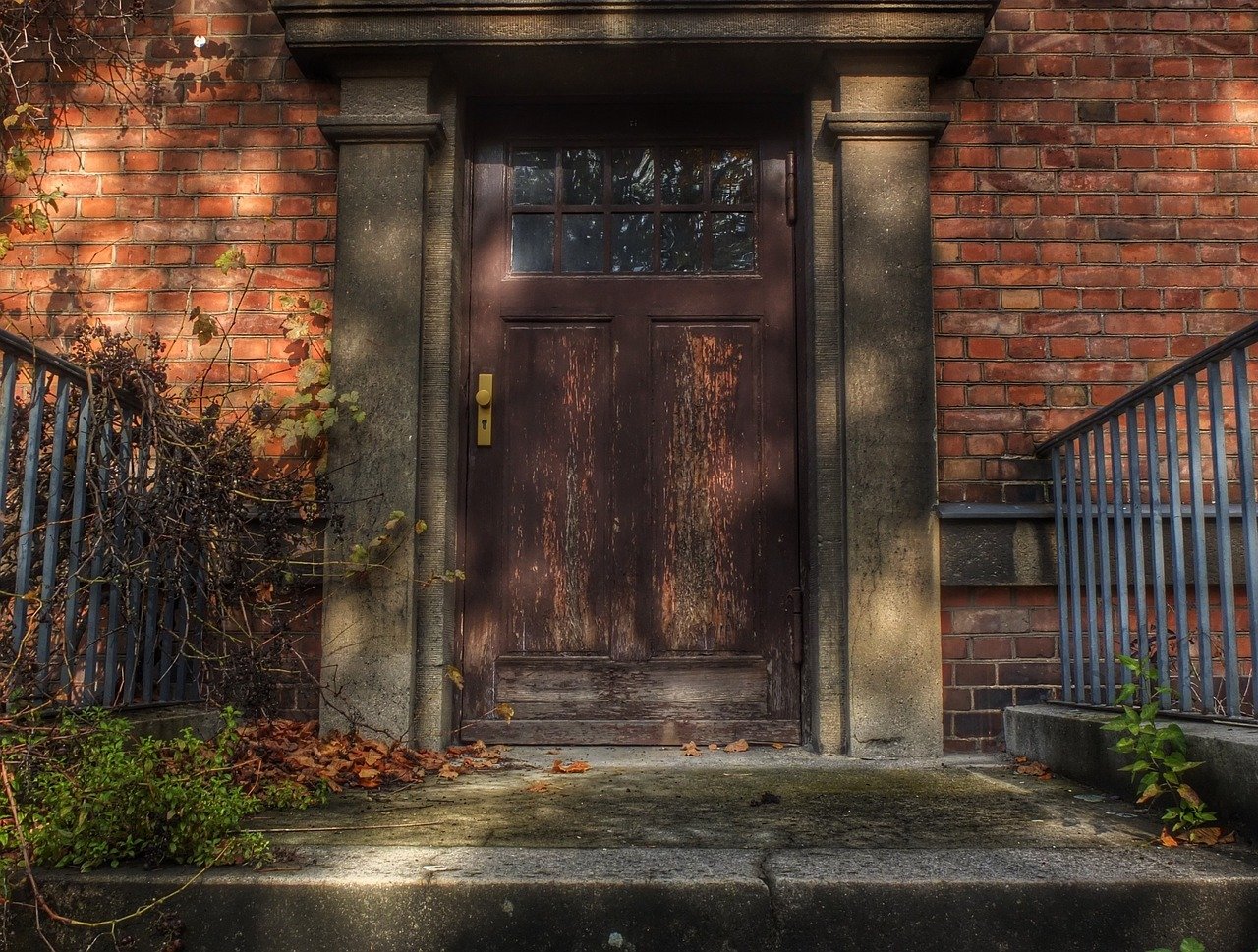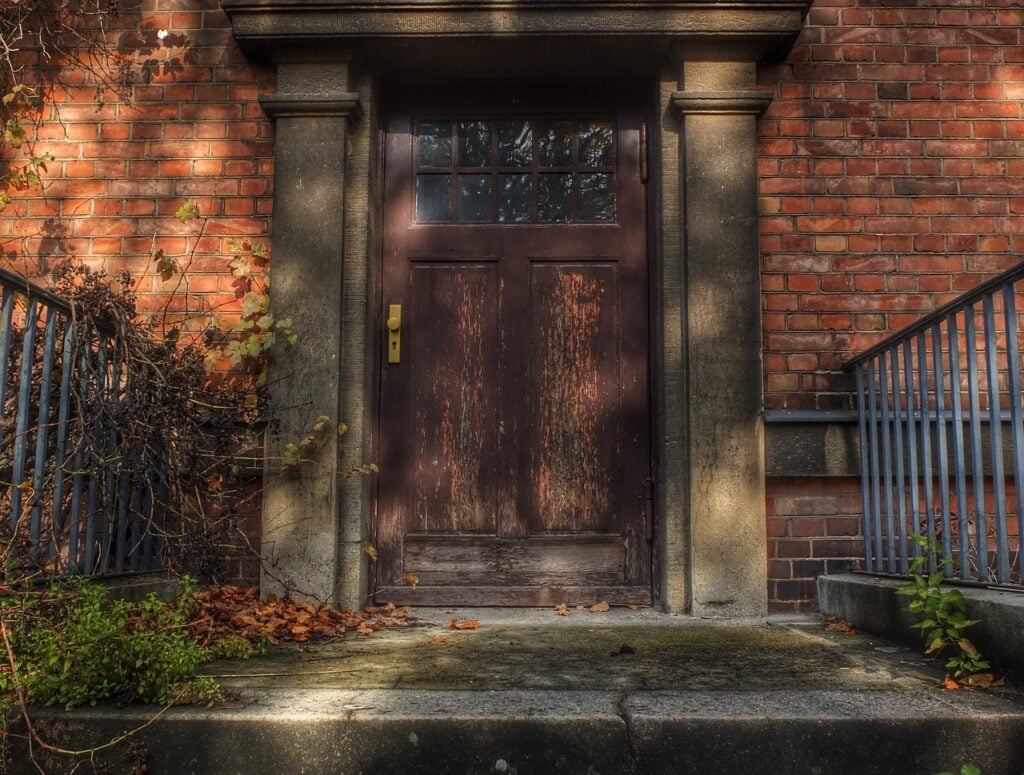 You'll be offered some choices, you see — items for which the Travel Man is willing to bargain. It's sort of like window shopping, in that respect; your options may be limited, but you do have options. There's a price for pushing him too far, though, so… tread carefully.
[Like what you read? Check out Dangerous Games To Play In The Dark, available from Chronicle Books now!]
Stepping outside the mythos for a moment, the Travel Man Game is a recent invention; its originator is Yonah Edens — aka @hesoswag on TikTok — who you may also recall as the creator of the Lookee Lookee Game.
Edens originally posted the video that put this one out into the world to TikTok on Dec. 2, 2021, after which the game got picked up by a few other folks across the internet, mostly still in video form: TikTokker @lante_scary_lives, who also posts to YouTube under the channel name Horror Fantasies, played it and documented the experience just a couple of days after Edens' video first went live; Hindi YouTuber SavageNewsFurkan covered it in a short a few days after that; TikTokker @_cargli_ provided another overview in April of 2022; and the TikTok account @scaryunknown_videos reposted Edens' original video in September of 2022, to name a few.
Although some of my research suggests that written rules were at one point available somewhere on Amino, they don't seem to exist there anymore — so, to do you all a solid, here are the rules, in text, with a couple of the plot holes plugged. So, in the event that you want something to refer back to while trying to play, you've got it.
Like Edens' previous creation, the Travel Man Game follows familiar ritual game legend tropes while offering a new spin on them. In this case, you're meant to knock on your own door several times in order to summon someone or something, as is the case in the Midnight Game or the Ghost Paper Challenge; however, instead of performing this summoning either to play a high-octane version of Hide and Seek or to gain information, you're doing it to get a more tangible, material prize.
Of course, since this one falls under "made up for the scares" umbrella, rather than the "based in extant and longstanding folklore or tradition" one, it's… likely not to "work" in the standard sense — that is, it's probably best engaged with as a scary story, rather than as an actual ritual or piece of magic or what have you. I know I bring this caveat up pretty much every time we take a look at ritual games of the made-up variety, but it's worth remembering all the same.
It is, however, also worth remembering that there's power in belief. Who's to say that if enough people believe in this one — and believe in deeply enough — that it won't stir into being, like a weird, ritualistic tulpa?
As always: Play at your own risk.
Players:
Requirements:
A candle or lantern. If using a lantern, it must operate via a live flame.
Matches or a lighter.
A fire extinguisher and/or other fire safety supplies.
Your own home.
A week-long period during which to play. (See: Additional Notes.)
Instructions:
Making The Preparations:
Prior to beginning, determine when, precisely, you will attempt to play, and make all necessary preparations in advance: Choose a week-long period during which you can ensure you will be a) home every night, and b) alone every night. Your home MUST be empty of all other people and/or pets for ALL SEVEN NIGHTS. Do NOT attempt to play if you cannot achieve these circumstances before beginning.
In the hours prior to the first night, gather your supplies and empty your home of all other people and/or pets.
Turn the lights off in your home — all of them.
Make yourself comfortable inside your home.
Then: Wait.
Enjoy the daylight while you still have it.
Wait until night falls.
When it is night — when it is completely and totally dark — you may begin.
Issuing The Invitation:
Making your way carefully through the darkness, go to your home's front door. Bring the candle or lantern and matches or lighter with you.
When you are standing before your front door, light the candle or lantern. Hold it carefully.
Now: Knock three times on your own front door — from the inside, where you currently are. Do not exit your home.
While you knock, repeat the following words aloud: "Travel Man, Travel Man, come make me a deal."
Extinguish the candle or lantern.
Go to bed.
Repeat this same process — emptying your home, turning out the lights, waiting until night falls, lighting your candle, knocking on your door, and speaking the invitation — for SIX MORE NIGHTS. The final night during which you perform these actions should be the SEVENTH NIGHT, total.
On the seventh night, after you have completed the invitation, one of two outcomes will occur:

If there is silence:

The ritual has failed; do not proceed. Extinguish the candle and go to bed. For you, the game ends here. You may try another time if you wish.
If you hear…something on the other side of the door: The ritual has succeeded. For you, the game continues. You may proceed. Open the door.
Making The Bargain:
On the other side of the door, when you open it, you will find a visitor waiting for you — a well-dressed visitor, carrying an impressive-looking briefcase.
This is Travel Man.
Greet him politely.
At this point, the Travel Man will open up his briefcase and take something from it — something of comparatively little value: A common object; a handful of change; something of the sort. He will offer this item to you.
You now have a choice to make: You may accept his offer, or you may decline it.

If you ACCEPT:

He will hand you the item and bid you farewell. For you, the game ends here. Close the door, extinguish the candle, and go to bed.

If you DECLINE:

For you, the game continues. Proceed.

Following the decline of an offer, the Travel Man will put the offered item away and present you with another. This item will still be of comparatively little value, but will be worth slightly more than the previous offer — whatever it is that "worth" truly means.  
You now have another choice to make: You may accept his offer, or you may decline it.

If you ACCEPT:

He will hand you the item and bid you farewell. For you, the game ends here. Close the door, extinguish the candle, and go to bed.

If you DECLINE:

For you, the game continues. Proceed.

The game will continue in this manner for as long as you choose to DECLINE his offer (to a point; see: A Note On Bargaining). With each offer, the value of the item will rise.
Choose.
Choose.
Choose.
Sealing The Deal:
The game ends only when you choose to ACCEPT his offer.
Once you ACCEPT, take the item when he hands it to you and acknowledge his farewell. Close the door. Extinguish the candle. Go to bed.
Are you happy with what you have received?
I hope so.
Because you may not get another chance to make a deal like this again.
Additional Notes:
Fire warning: Due to the use of open flames, this game should be considered a fire hazard. As such, players should make sure to take common sense fire safety precautions before attempting to play: Make sure you have at least one operational fire extinguisher on hand; remove highly flammable items from the premises and/or your person, etc. Note that These instructions are for informational purposes only. We bear no responsibility for anything that may or may not occur over the course of the game, should anyone be so foolish as to attempt to play.
This game is best played inside your own home. That home may be an apartment, a house, or any number of other housing situations, as long as it has a door which may be knocked upon and answered. It is not known whether playing inside an environment that is NOT your home may affect the outcome or effectiveness of the game.
Regarding the timeframe in which the game is to be played: The seven nights over which you intend to play the game must be consecutive. You may not skip any nights; to skip a night is to forfeit the game. If you do not intend to play over the course seven consecutive notes, do NOT begin an attempt.
It is not necessary to light the candle and perform the actions required for the Invitation at the precise same time every night. However, you may find it useful to do so. There is, after all, power in predictability.
You may NOT make specific asks of the Travel Man. You do not get to choose what items he offers; you may only choose whether or not accept his offers.
There is no way to end the game without accepting an offer. Accept, and the game ends. Decline, and the game continues on — unless you decline an excessive number of times. (See: A Note On Bargaining.)
A Note On Bargaining:
It is NOT recommended that you excessively decline the Travel Man's offers.
Don't be greedy.
If you are — or, more accurately, if the Travel Man determines you are — his deal will be removed the table.
It is HIS turn now to ask something of you — to demand something from you.
What will he demand?
It's… something you can't live without.
Literally.
***
Follow The Ghost In My Machine on Twitter @GhostMachine13 and on Facebook @TheGhostInMyMachine. And for more games, don't forget to check out Dangerous Games To Play In The Dark, available now from Chronicle Books!
[Photo via ThomasWolter/Pixabay]