Previously: "Hazards In Buying A Used Car."
(Note: Content warnings are at the bottom of the page; scroll down or click here if you want see then before reading the story.)
They say history repeats itself… but what if it's not always exactly the same? What if there are small… adjustments made each time? That's sort of what the creepypasta "The Shift" asks — and although it's of the "short and not-so-sweet" variety of pasta, the possibilities it brings up are numerous.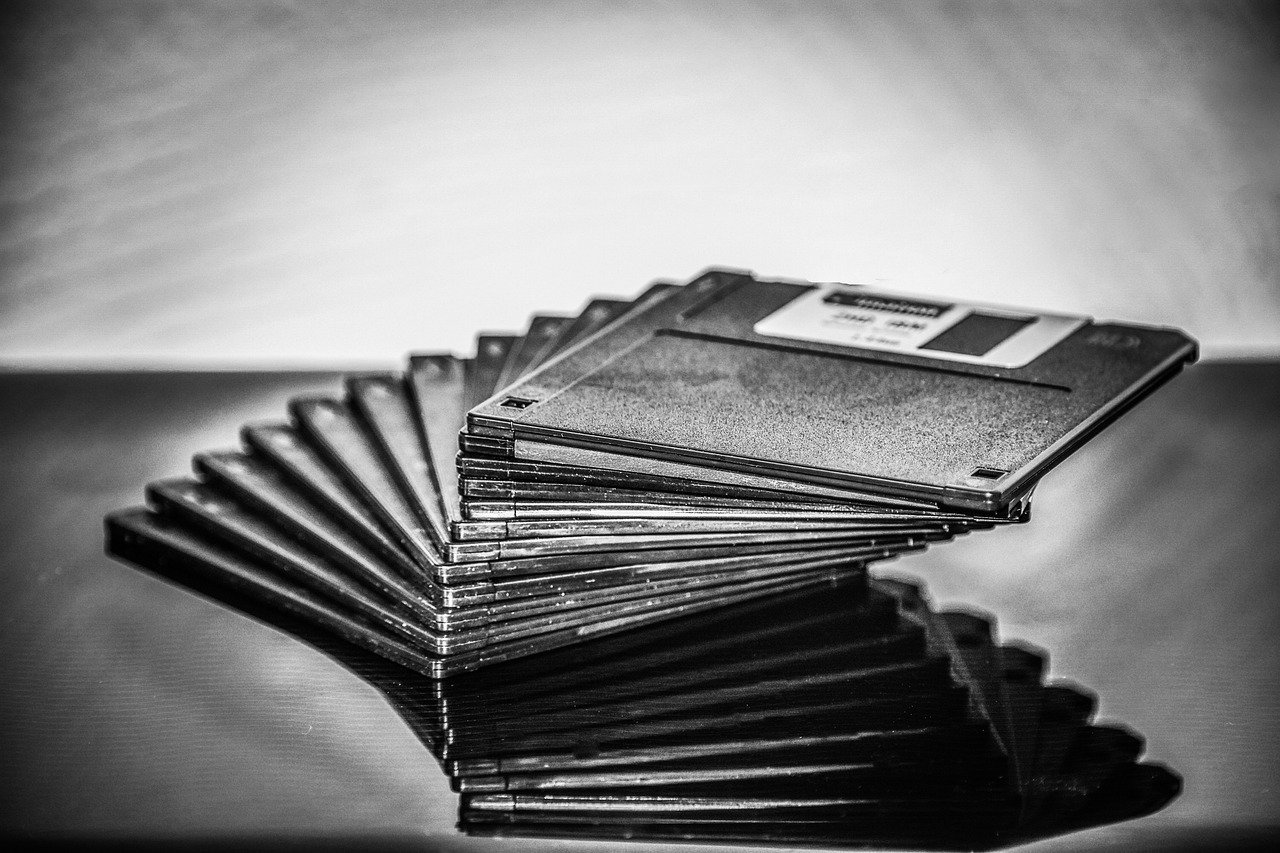 "The Shift" hasn't spread terribly widely; uploaded to the Creepypasta Wikia in November of 2010 by user Paninis Cupcake, it doesn't currently seem to be readable anywhere else. That doesn't mean it's never been posted elsewhere, of course — just that if it was, those hypothetical other publications are no longer accessible.
[Like what you read? Check out Dangerous Games To Play In The Dark, available from Chronicle Books now!]
If you like pastas like "The King Come Down" or stories that make you question your reality, "The Shift" may be for you. Just heed the content warnings if you need to.
Also, maybe don't just… open up the contents of weird floppy discs you find in odd places. A word from the wise.
***
It started on August 20, 1990. Police were raiding a small warehouse in NY City under the suspicion of drug-trafficking centered upon that building. No evidence was found in the warehouse except for a floppy disk labeled "WE CANNOT STOP IT." Officer Charles F. was assigned with the task of reviewing the contents of the floppy disk. Four days later, he and the floppy disk disappeared. Charles is never seen again. The investigation is closed due to there being no more sufficient evidence after the loss of the floppy disk.
On February 28, 1994, Harriet G. of Alabama receives a letter with no return address or stamp. It contains another floppy disk, this one labeled "HISTORY REPEATS ITSELF," and a loose-leaf sheet of paper with "YOU KNOW THE RULES" written on it. Harriet inserts the floppy disk onto her computer the same day.
(CW: Brief mention of suicide.)
***
Follow The Ghost In My Machine on Twitter @GhostMachine13 and on Facebook @TheGhostInMyMachine. And for more games, don't forget to check out Dangerous Games To Play In The Dark, available now from Chronicle Books!
[Photo via 15686503/Pixabay]