Previously: "Grad Night At The Haunted Mansion."
This week, a tale that's been floating around the internet for nearly a decade — possibly longer: "The King Come Down." If stories about linguistic viruses do it for you (think Pontypool, but with the written word instead of the spoken one), check this one out; it's not always the most skillfully written, but it certainly is… persistent.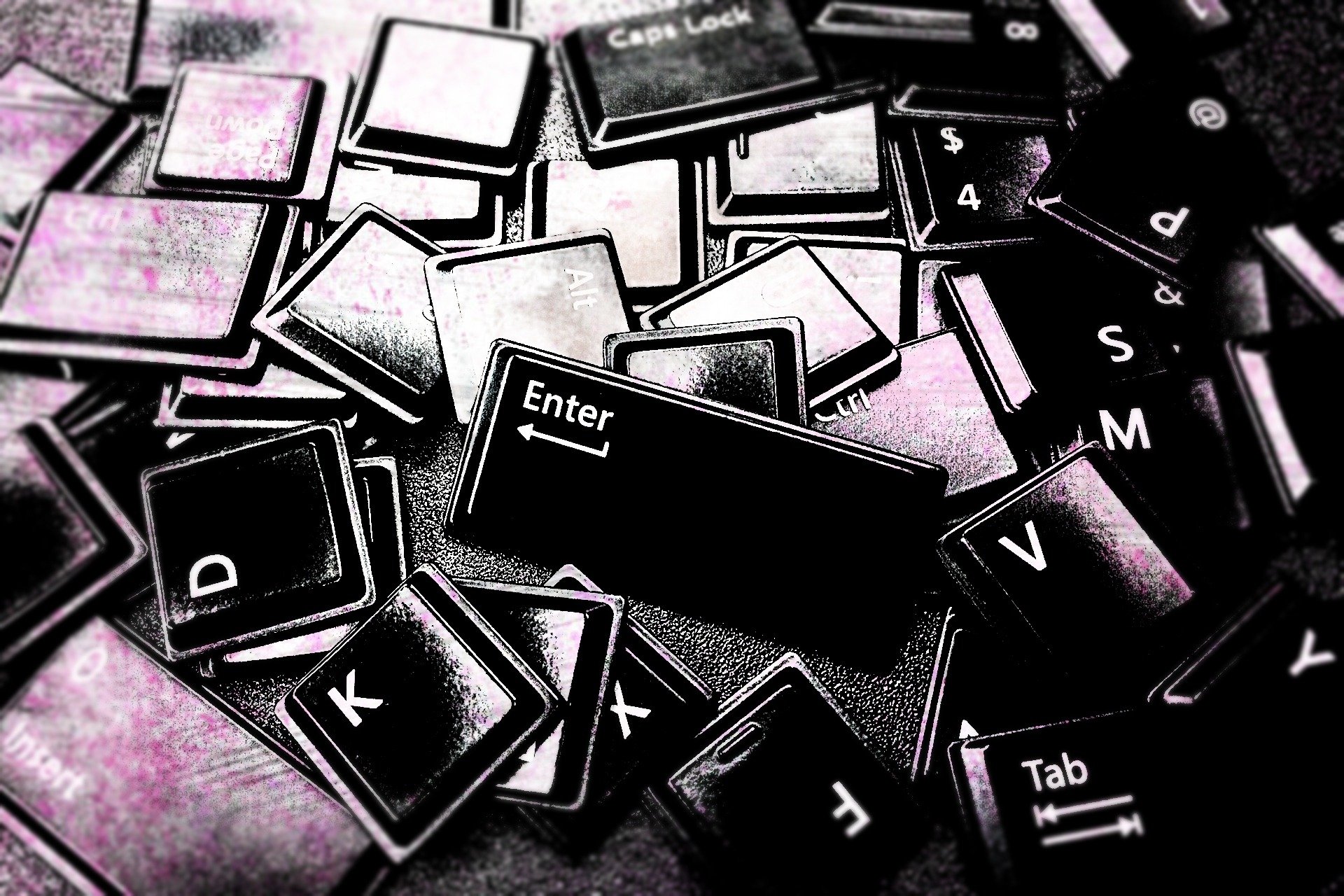 I first read "The King Come Down" some years ago, although I'm not totally sure where it was originally posted first, or when, or by whom. I've traced it a pretty long way; it showed up on Reddit in 2018, at /x/ in 2017, on Dread Circuit in 2015, at /x/ again in 2013, and at a whole bunch of places in 2010, including the Creepypasta Wikia. It's always in the same form; there's never any deviation, making it a true creepypasta.
[Like what you read? Check out Dangerous Games To Play In The Dark, available from Chronicle Books now!]
But although the Creepypasta Wikia's version, which arrived on Nov. 20, 2010, does appear to be one of the earliest postings, it's not the earliest posting. The two oldest ones I've found both date to April 4, 2010 — one on Newgrounds, and one on /x/ (via Funny Junk). The trail went cold for me there — I haven't found anything earlier than those two posts — so it's possible one of them is the original; if I had to hazard a guess, I'd say it'd be likely to be the /x/ one. But I haven't been able to confirm it either way; there might be older versions that I just haven't located yet. So, do with that what you will.
For what it's worth, something interesting occurs when you Google "The King Come Down" using the "exact phrase" commands: In addition to the creepypasta itself, a Bible verse keeps popping up. It's 2 Kings 1:11, part of the story of the prophet Elijah. In the King James version of the Bible, this verse reads, "Again also he sent unto him another captain of fifty with his fifty. And he answered and said unto him, O man of God, thus hath the king said, Come down quickly"—but in a few other version, such as the New American Standard Version, it's, "So he again sent to him another captain of fifty with his fifty. And he said to him, "O man of God, thus says the king, 'Come down quickly.'"
I don't know if that's relevant, or just a coincidence… but I think it's worth noting.
Hey guys, I have a story to tell. You probably won't believe me, and frankly, I'm done trying to convince people.
It was about three weeks ago. I was on Google looking for some funny sites to look at, and I found my way to an imageboard. Everyone on the board spoke in extremely cryptic nonsense, They said things like, "Hiel I saw them tonight. Holdings hand we are up in high 99924028 THE KING COME DOWN."
That was one phrase that was used repeatedly. "The king come down." At first, I thought it was spam because of the number strings that preceded it, but its use was way too frequent and erratic to be spam. There would be typos, and the numbers didn't appear to be random.
I decided, "Fuck it," I'll see what's going on with this site. I posted in what appeared to be a random board, much like /b/ as there was no discernible theme amongst the images and posts. I said, "Hello, I'm new, and was looking to start a funny thread." I then asked them to post their funniest pictures.
That was the first time it started. I remember the first reply very clearly. It said, "Good to see. U join the HELP! HELP!" From there it got strange. I was told to ignore the "grafts". I assumed this was some sort of in-joke. From there, they began to speak like crazy people. Posting seemingly random numbers and letters, characters from many languages. A few seemed Russian and Middle-Eastern, as well as possibly Chinese and Korean characters.
I had no idea what was going on.
Then I saw the phrase again. Numbers followed by, "The king come down."
Following that, my power cut off.
***
Follow The Ghost In My Machine on Twitter @GhostMachine13 and on Facebook @TheGhostInMyMachine. And don't forget to check out Dangerous Games To Play In The Dark, available now from Chronicle Books!.
[Photo via wokandapix/Pixabay, remixed by Lucia Peters]