Previously: "Happy Sun Daycare."
This week, something short and sweet: The most ominous "Elevator Safety Guidelines" you've ever seen. Uploaded to the Creepypasta Wikia by user Thebabylonproject on June 30, 2014, it's formatted as a list of do's and don'ts for riding a particular elevator. Style-wise, it reads similarly to "A Few Suggestions"; it's creepy, yes, but it's also funny — that perfect mix of horror and comedy which, in recent years, has finally, finally been getting its due. (See also: Tucker And Dale Versus Evil, The Cabin In The Woods, the Happy Death Day series, Horrorstör, etc.)
[Like what you read? Check out Dangerous Games To Play In The Dark, available for purchase now!]
It's not hard to make the jump from this one to a certain Game I could mention — one of the Most Dangerous variety, the rules of which necessitate the use of an elevator to carry off. If you wanted to be extra careful while playing that particular Game, you might think about following these Guidelines while you're at it.
Y'know… just in case.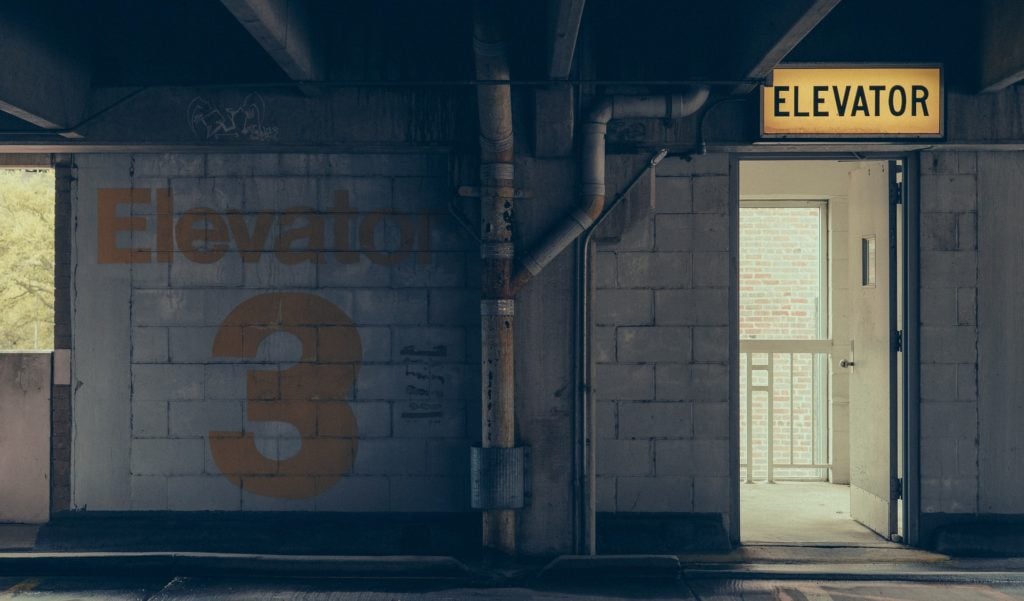 Due to a number of recent incidents, we request that all customers observe the following guidelines when riding in the elevators.
Thanks.
The Management.
---

Do not overload the elevator; only ten people are allowed in the elevator at any one time.
Do be prepared to give up your space for elderly and disabled passengers.
Do not smoke in the elevator.
Do not press buttons multiple times.
Do not depress and hold the buttons.
Do be polite and courteous to all other passengers.
Do not attempt to tamper with the electronics or the lighting.
Do not hold open the doors.
Do know your destination before you embark in the elevator.
***
Follow The Ghost In My Machine on Twitter @GhostMachine13 and on Facebook @TheGhostInMyMachine. And don't forget to check out Dangerous Games To Play In The Dark, available now from Chronicle Books!
[Photo via StockSnap/Pixabay]