Previously: "The Crawlspace."
Today, a classic creepypasta: "White With Red," an oft-repeated (and oft-copied and pasted) tale about the dangers of spying on hotel rooms that are not yours. I actually featured this one in a roundup earlier this year; after thinking about it a little further, though, I think it deserves its own entry. So, here we are. As is often the case with true creepypastas, the original author of this one remains unknown; I'm not even really sure when it first arrived. The oldest date I've been able to find for this one is 2008, but it could very well be much older than that.
[Like what you read? Check out Dangerous Games To Play In The Dark, available from Chronicle Books now!]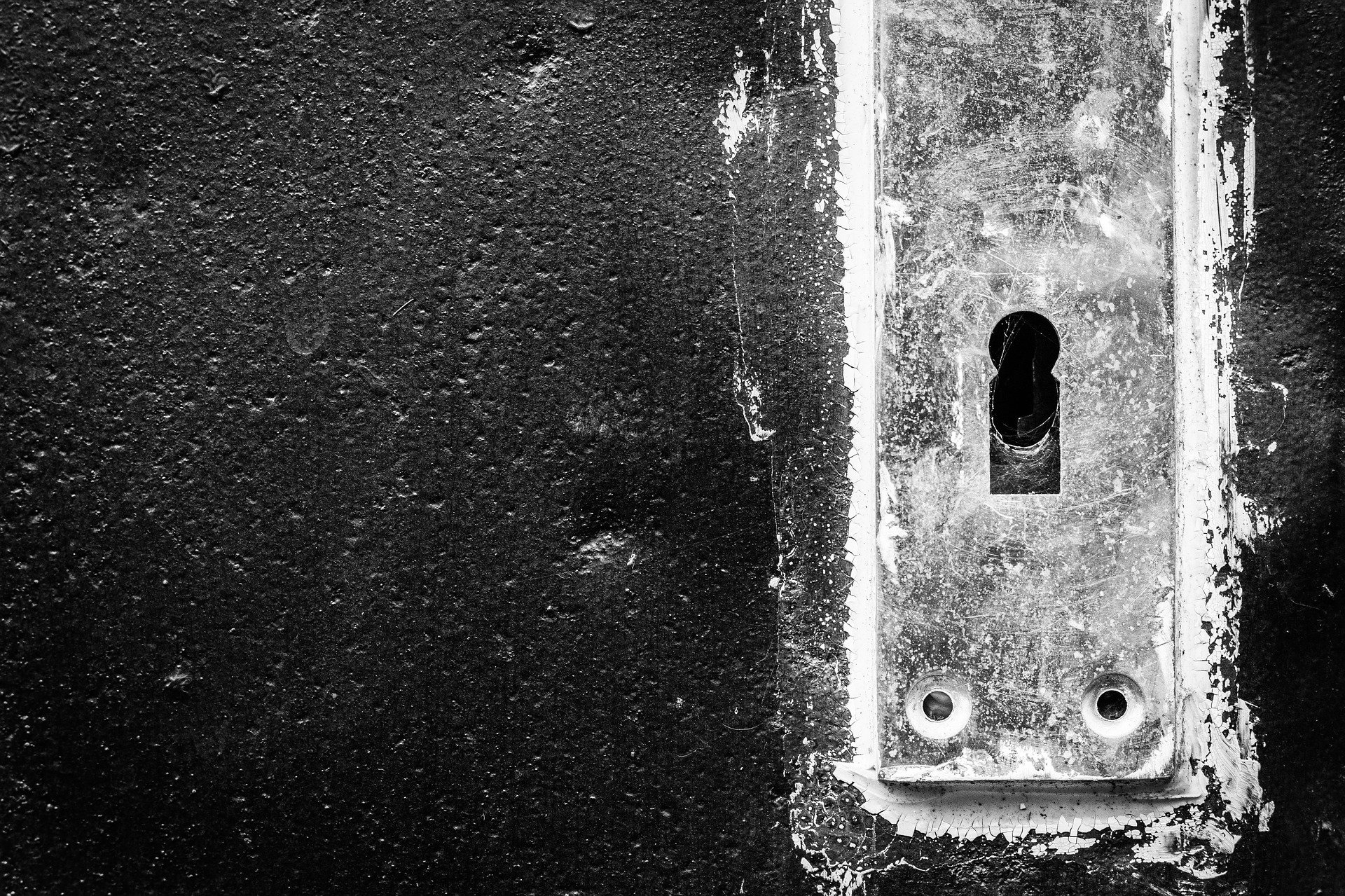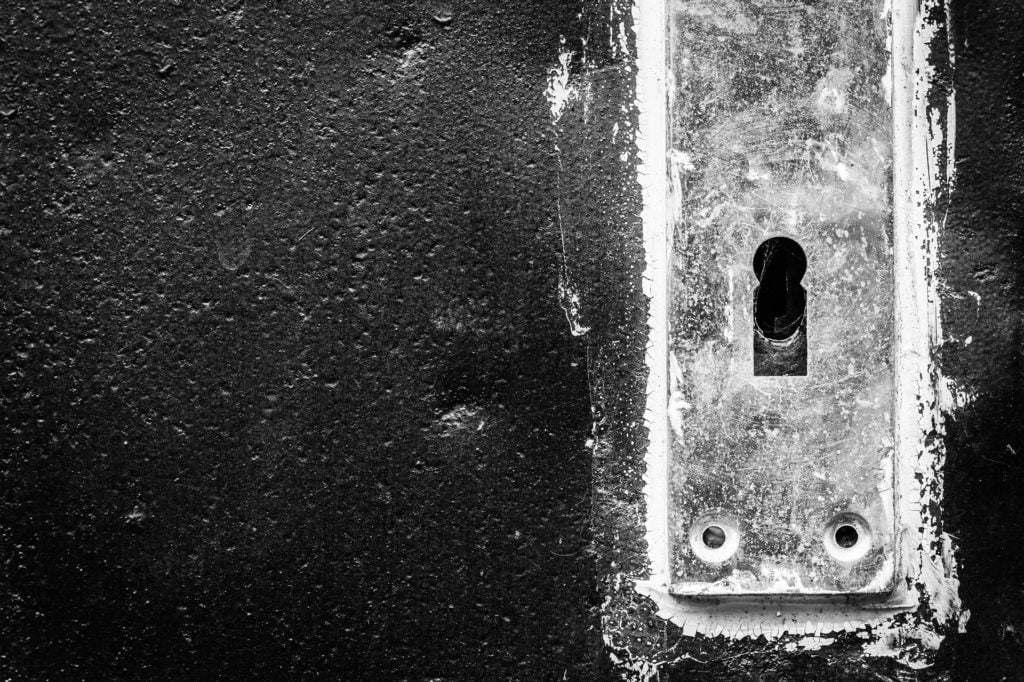 Interestingly, TV Tropes notes in its bullet point on "White With Red" under the page about Nightmare Fuel that there's a "nearly identical creepypasta in Japan" to this one; the difference is that it takes place in an apartment building, rather than a hotel, as well as… well, perhaps I shouldn't say too much; it'll spoil the story, if you've never read it before. TV Tropes was unsure whether the Japanese version was based off of this one, or vice versa — but it's interesting all the same.
Because this one is so short and doesn't have a credited author, I'll reproduce it in its entirety below. You can also read it on any number of other creepypasta sites, including the Creepypasta Wikia, Creepypasta.com, and Creepypasta.org.
A man went to a hotel and walked up to the front desk to check in. The woman at the desk gave him his key and told him that on the way to his room, there was a door with no number that was locked and no one was allowed in there. She explained that it was a storeroom, and that it was out of bounds. She reminded him of this several times before allowing him upstairs. So he followed the instructions of the woman at the front desk, going straight to his room, and going to bed.
However, the insistence of the woman had piqued his curiosity, so the next night he walked down the hall to the door and tried the handle. Sure enough it was locked. He bent down and looked through the wide keyhole. Cold air passed through it, chilling his eye. What he saw was a hotel bedroom, like his, and in the corner was a woman whose skin was incredibly pale. She was leaning her head against the wall, facing away from the door. He stared in confusion for a while. Was this a celebrity? The owner's daughter? He almost knocked on the door, out of curiosity but decided not to.
As he was still looking, the woman turned sharply and he jumped back from the door, hoping she would not suspect he had been spying on her. He crept away from the door and walked back to his room. The next day, he returned to the door and looked through the wide keyhole. This time, all he saw was redness. He couldn't make anything out besides a distinct red color, unmoving. Perhaps the inhabitants of the room knew he was spying the night before, and had blocked the keyhole with something red. He felt embarrassed that he had made the woman so uncomfortable, and hoped she had not made a complaint with the woman on the front desk.
At this point he decided to consult her for more information. She sighed and said, "Did you look through the keyhole?"
The man told her that he had and she said, "Well, I might as well tell you the story of what happened in that room. A long time ago, a man murdered his wife in there, and we find that even now, whoever stays there gets very uncomfortable. But these people were not ordinary. They were white all over, except for their eyes, which were red."
***
Support The Ghost In My Machine on Patreon for behind-the-scenes access and bonus content. You can also follow on Twitter @GhostMachine13 and on Facebook @TheGhostInMyMachine.
[Photo via Maaark/Pixabay]