Previously: The Ghost Bus Of Highway 93.
Type: PE (Preternatural Entity).
Period/location of origin: 1980s/1990s, the Philippines. The precise Philippine province in which subject originated remains uncertain; it has been named, variously, as Iloilo, Capiz, Negros Occidental, or Sorsogon. Also note that the year is debated.
Appearance: Subject, known as "Maria Labo" and often identified as an aswang (see: Additional notes), appears to be a female-presenting human adult. She is neither very old nor very young; she appears old enough to have and parent two small children, though she has not yet reached middle age. She is not otherwise typically described, save for her most distinctive, identifying feature: She bears a large slash across her face. The slash may appear to be open, or it may be seen as a scar, depending on the report.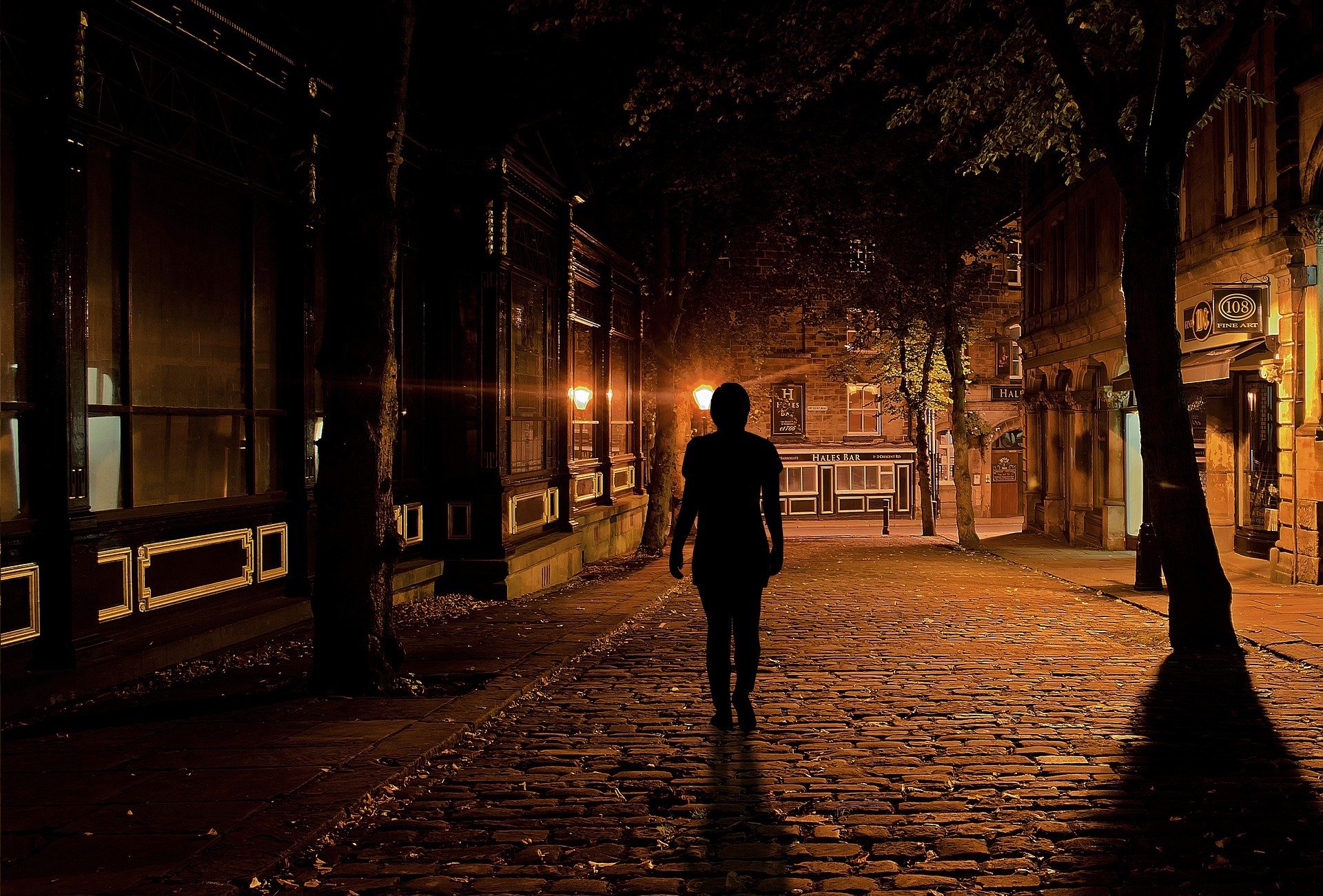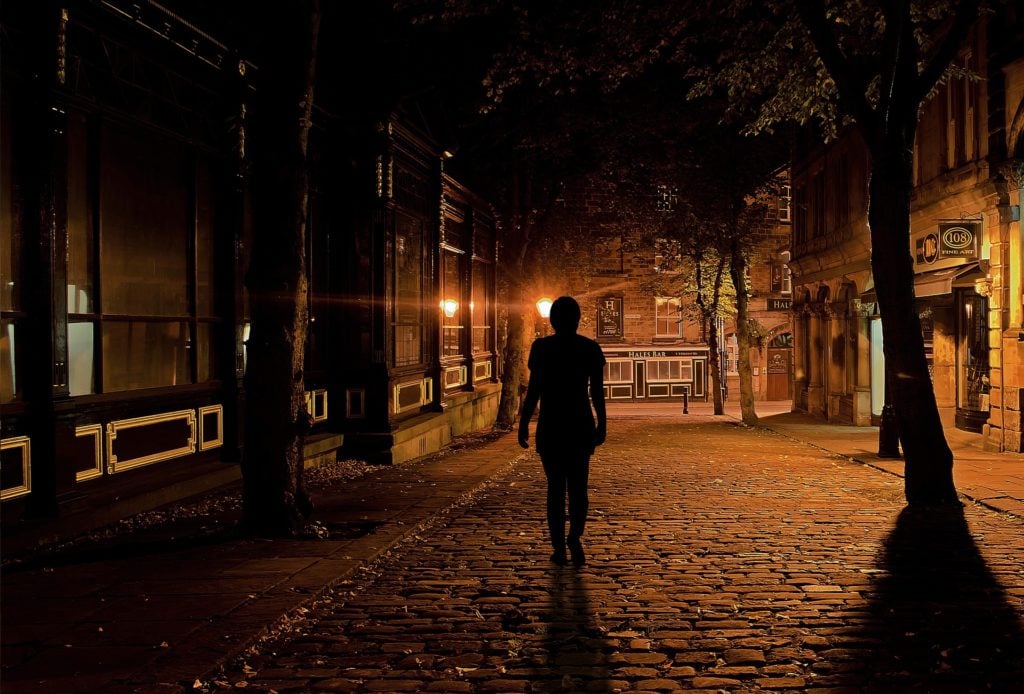 Note that although subject's given name is indeed Maria, "Labo" is not her original surname. Rather, it is a moniker bestowed upon her to describe her appearance: "Labo" is a term in the regional language Ilonggo or Hiligaynon meaning "to slash" or "to hack," particularly with a bolo knife, per online folklore resource the Aswang Project.
[Like what you read? Check out Dangerous Games To Play In The Dark, available from Chronicle Books now!]
Modus operandi: Subject is driven by one thing, and one thing alone: Her hunger. Her targets are her preferred diet; once she has ensnared a target, she will consume them — often messily.
She may shapeshift in order to accomplish her goal, or she may not. If she does, she may choose to present herself either as an old woman requiring aid from passersby, or a young and beautiful woman to entice those who might be attracted to such a person. Regardless as to which trap has been laid, the end result is typically the same: A target approaches subject, drawn in by whatever form has been presented to them; then, once they are close enough, subject consumes them.
However, subject does not necessarily employ shapeshifting in search of food. Her tactics vary by report.
Subject may or may not have an appetite for particular kinds of targets. According to some reports, she is said to prefer either the very young, or men; according to others, however, she is indiscriminate in her preferences, consuming any and all targets who wander close enough.
An alternate modus operandi states that, should targets think of subject at either 3 o'clock in the morning or 3 o'clock in the afternoon, subject will appear and cause target's immediate expiration. Whether or not subject actually consumes targets chosen in this fashion as the means of expiration is unknown; these reports simply note that targets who summon subject meet an unfortunate end after doing so, but do not describe the manner by which this end occurs.
Containment: Unknown. Subject remains at large, and should be considered active and dangerous.
Additional notes: As previously noted, subject is often categorized as an aswang.
Outside the Philippines, aswangs are often understood to be analogs to Western vampires; however, within the Philippines, the term "aswang" functions more as an umbrella term under which a wide variety of beings and entities may be found. Per folklorist Maximo D. Ramos' The Aswang Complex in Philippine Folklore (quoted by the Aswang Project), the concept of the aswang is best understood as reflecting five subsets of creatures or entities: The "blood-sucking vampire"; the "self-segmenting viscera sucker"; the "man-eating weredog"; the "vindictive or evil-eye witch";" and the "carrion-eating ghoul."
Subject is most commonly identified as a vampire-type aswang, although she may, depending on the report and/or history, display characteristics of the "man-eating" variety or "carrion-eating ghoul" variety.
Subject's history is typically recounted as follows:
During the 1980s or 1990s, subject, then human and married with two children, took up a position as an Overseas Filipino Worker, or OFW, to improve her family's economic prospects and financial situation. She traveled to Canada, the UK, or Spain — the precise country varies by report — leaving her family behind in the Philippines.
Upon arrival, she discovered her employer to be quite ill, although it would soon become clear that the employer was not ill so much as an aswang. Subject is then said to have either unknowingly ingested some of her employer's blood, or received a black stone from her employer which she was instructed to swallow. Through one of these two actions, subject became like her employer — an aswang. Sometimes, although not always, this piece of the story is positioned as the employer passing on their "curse"; the end result, however, is the same.
Following subject's transformation, subject's employer expired, and subject returned home to the Philippines. Subject's family and neighbors observed that subject appeared to behave differently than before she left, but they assumed it was due to subject having difficulty readjusting to life back home.
However, subject's spouse, sometimes said to have been employed as a police officer, one day arrived home after work to find that their two children had not only met their ends at the hand of subject, but been made into a meal which subject attempted to serve to her spouse. According to some reports, the spouse takes a bite of the meal before subject reveals its gruesome nature; in others, he makes his discovery before beginning to eat.
Regardless as to the timing of the discovery, subject's spouse then took up a bolo knife and struck out at subject, leaving her with a slash across her face. However, subject escaped, and has been said to wander the Philippines in search of more targets to consume ever since. (See: Modus operandi.)
However, variations on subject's history exist, as well. For instance, according to a source usually identified as "Ang Tatlong Katauhan ni Maria Labo" ("The Three Faces of Maria Labo") and credited to Abelardo Gajarion, subject returned home — from Spain, specifically — as previously described; however, rather than preparing her own family for consumption, her spouse instead awoke one night to see his wife crying and covered in blood; then he observed her passing through a wall. The next morning, subject was missing from the home. Later that day, the spouse answered a knock at the door to find two officials from the Spanish Embassy, who informed him that his wife's remains had been discovered in the home of her former employer. The implication is that subject became not a vampire-like creature, but a ghost, and returned home in this form.
This alternate version is not encountered as frequently as the vampire variation; however, it is worth noting down, particularly given the previously-identified variation on subject's modus operandi.
A fictional film based on subject was released in the Philippines in 2015. The film's director, Roi Vinzon, claimed in several interviews at the time of the film's release that subject is not only still alive, but working as a manicurist somewhere in the Philippines. Vinson stated that the real "Maria Labo" was about 65 years old at the time of the interviews, putting her in her early 70s at the time of this writing.
Vinzon did not say whether or not subject is an aswang, or merely someone who committed the crimes detailed within the film. He also noted that he did not use this person's real name in the film for legal reasons. The implication of this statement may be that, if the crimes were real, he then chose to merge them with the Maria Labo legend, using the legend's name to obscure the identity of the perpetrator. Note, though, that this possibility has not been confirmed, and remains speculation only. This researcher has been unable to locate any news reports detailing crimes of this nature from the period of time in which they would have occurred.
It is perhaps also worth noting that Vinzon's claims echo rumors circulating as chain letters at least by 2013 — possibly earlier — via text message, email, etc. These chain letters are also the origins of subject's alternate MO, as previously described. One example of the chain letter reads as follows:
"She was recently a saleslady in a mall (I don't know where specifically in the Philippines she is now), living as a normal person, and whenever you remember abruptly about her at exactly 3 in the morning and afternoon, she'll suddenly appear in front of you then kill you. Some said, she has a cellphone number. (I don't know what will happen if you'll call her.)"
As such, it is possible that Vinzon may not have been describing a true news story, but repeating a commonly-told legend. Whether the positioning of it as "real" was intentionally misleading or accidentally so remains to be seen.
Whether or not subject has any relation to the previously-documented subject known as kuchisake-onna has not been determined. Counting against such a relationship is the matter of distance (Japan vs. the Philippines); time (the 1970s vs. the 1980s/90s); and the nature of the being (Corporeally Challenged vs. Preternatural Entity). However, both subjects bear a distinctive mark across their faces. The nature of the slash is not the same between the two entities; one bears what is sometimes called a "Glasgow grin," while the other is simply a slash lengthwise across the face. Still, though: The similarity is… striking.
Recommendation: If encountered, do not approach.
You wouldn't want to be someone's meal, would you?
Resources:
Aswang Urban Legends: Maria Labo and Teniente Gimo at the Aswang Project.
What Is An Aswang? at the Aswang Project.
The Legend Of Maria Labo (via the Wayback Machine).
Maria Labo (via the Wayback Machine; original here).
The Aswang in Western Visayas.
The Philippine's Legendary Aswang "Maria Labo."
Maria Labo: Don't Let Your Children Play After Sunset.
The Life Of A Pinay OFW Who Became An Aswang Will Be Translated Into A Film (in Filipino/Tagalog).
***
Follow The Ghost In My Machine on Twitter @GhostMachine13 and on Facebook @TheGhostInMyMachine. And for more games, don't forget to check out Dangerous Games To Play In The Dark, available now from Chronicle Books!
[Photo via geralt/Pixabay]