Previously: The Hodag
Type: UP (Unholy Pet).
Period/location of origin: Subject, known as the Demon Cat of Washington, D.C., was first sighted circa 1862 in the basement of the United States Capitol Building. It is unknown whether this date is subject's precise year of origin, or whether it is much older and was only first sighted then. It is also unknown whether subject originated directly in this location, or whether it found its way there by some other means.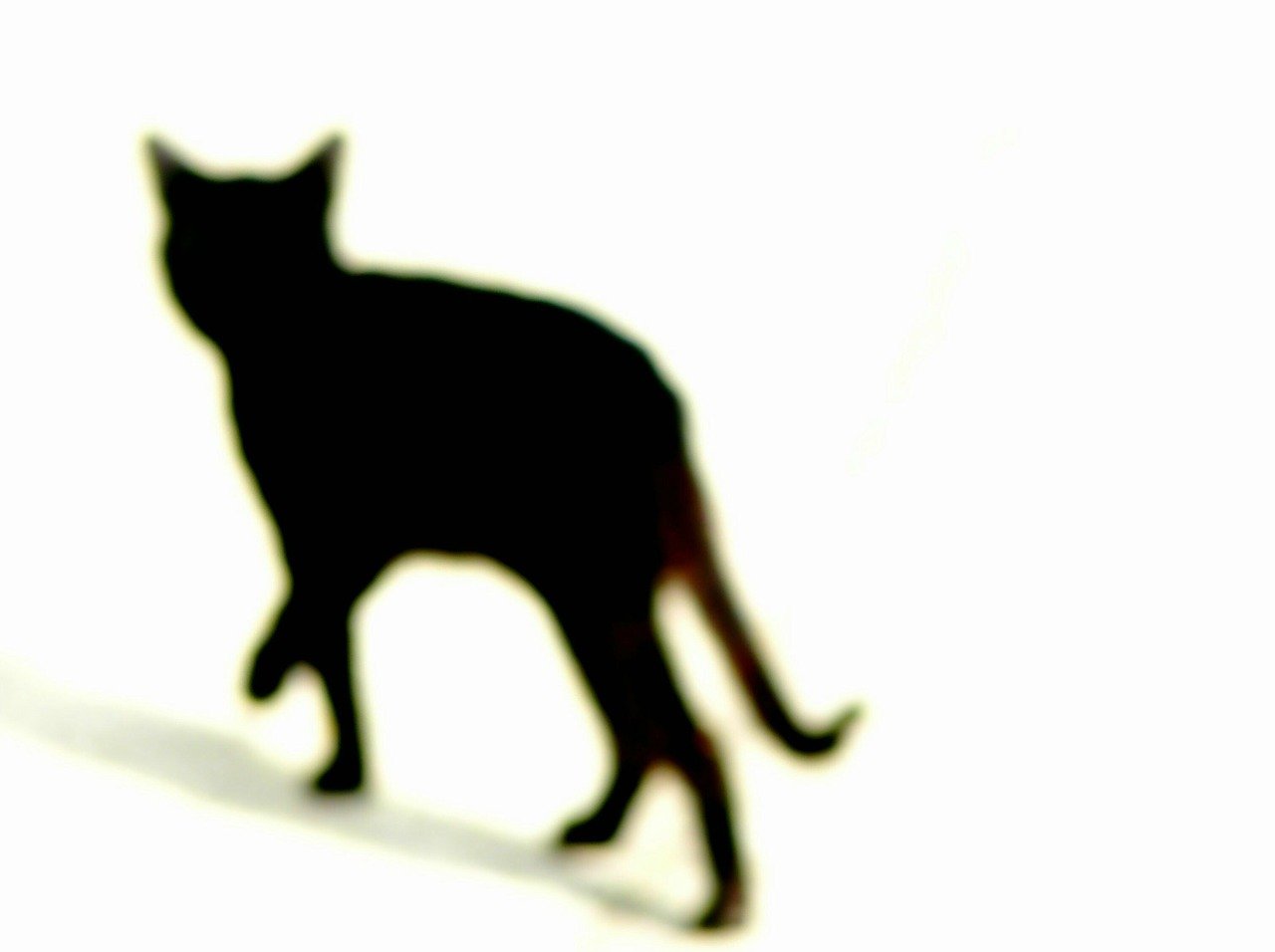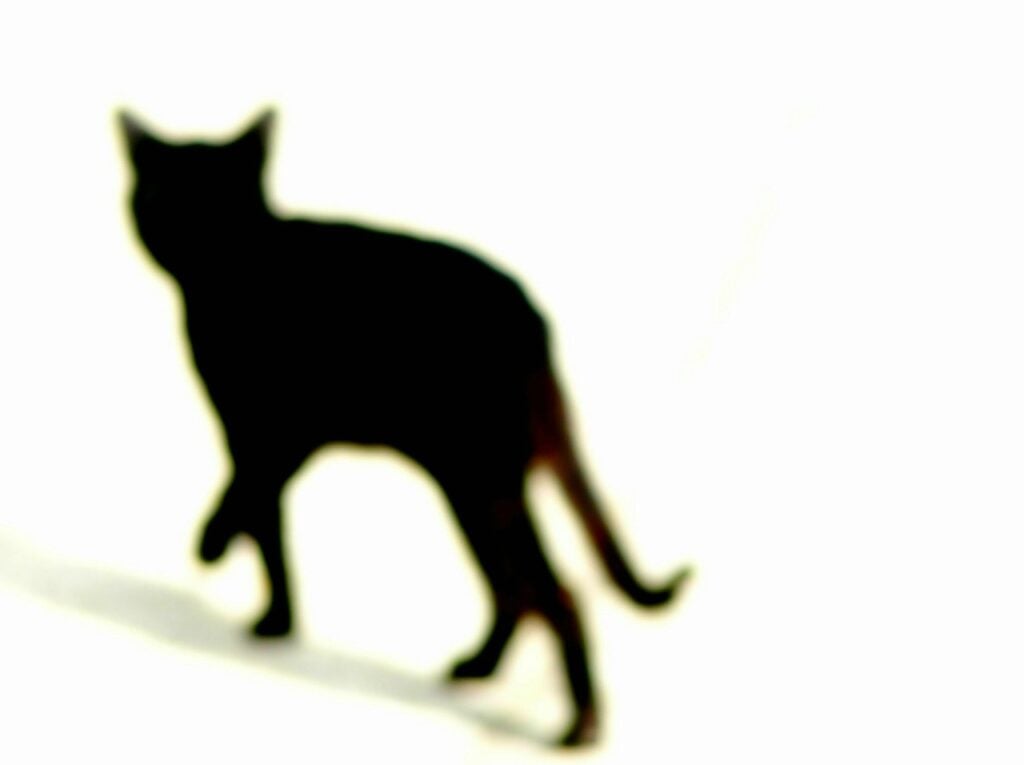 Appearance: When first observed, subject appears to be a standard, short-haired domesticated feline, although reports conflict with regards to its fur color and pattern: According to some witnesses and targets, subject resembles a black cat, while according to others, it appears to be a tabby cat. Regardless, upon encountering a potential target, subject rapidly changes size, growing to anywhere between the size of a tiger to the size of an elephant (see: Modus operandi). Subject's eyes may also begin to glow. However, subject does not otherwise seem to morph or change appearance; it does not at any point resemble anything other than a domesticated black or tabby cat, albeit one with particularly luminous eyes. It simply becomes larger.  
[Like what you read? Check out Dangerous Games To Play In The Dark, available from Chronicle Books now!]
Modus operandi: Subject's modus operandi appears to be of the simplest kind: If it is spotted by a target, it will suddenly grow in size from that of a standard housecat to that of a much larger animal before leaping at target. Target will, invariably, attempt to defend themself in some way — only to find that subject has vanished before making contact. Target may be shaken, but will not otherwise be harmed.
This is typically subject's only activity.
It is sometimes reported that subject makes appearances at significant moments — typically shortly before a tragedy of some sort occurs, either on a small or large scale, or at the beginning of a new administration. However, subject does not always appear at such times; ergo, it may not necessarily function as a harbinger.
Subject is sometimes referred to as a grimalkin, although it does not appear to be fae, a familiar, or otherwise of a persuasion typically associated with grimalkins.
Containment: None required.
Additional notes: Subject's first documented appearance reportedly dates back to 1862, although surviving documentation dates back only to 1898. During the period of history at which this first sighting occurred — the American Civil War, fought between 1861 and 1865 — the basement of the Capitol Building had been repurposed as a bakery to feed Union soldiers housed in the District's Capitol Hill area. The sighting occurred in this space, although curiously, conflicting accounts exist about what precisely happened.
According to a colorful Washington Post writeup dated Oct. 2, 1898 and published on the occasion of subject's resurfacing, a nightwatchman who had previously witnessed the "Demon Cat" in 1862 had discharged his weapon at the creature — only to discover that one may not, in fact, injure a non-corporeal being in this way. However, a second Washington Post writeup dated June 30, 1935 — several decades later — described the 1862 incident as involving not a nightwatchman, but a solider who claimed to have witnessed subject hissing "like a washboiler" before it jumped at him, "mouth wide open" and "teeth agleam." In this account, subject vanished just before it reached the soldier.
Interestingly, though, the 1935 story also contains a then-recent account that has much in common with the nightwatchman version of the 1862 story — the difference here being that the story came directly from the person who experienced it, rather than simply being told as an anecdote, as in the previous two stories. In the 1935 account, a Capitol policeman told the Washington Post that he had taken a pot-shot a "a big black cat that seemed to grow as I looked at it." He did not land the shot, however; said the policeman, "When I shot at the critter it jumped right over my head."
According to some reports, subject has made appearances either within its usual haunt of the Capitol Building, or sometimes on the Ground Floor of the White House, on the following occasions: In 1865 shortly before the assassination of Abraham Lincoln; in 1929 prior to the historic stock market crash that signaled the beginning of the Great Depression; and in 1963, preceding the assassination of John F. Kennedy. Subject is also occasionally said to have appeared at times in which the administration changes hands from one leader to another, although no specific examples other than the two assassinations are typically given.
Note, too, that the alleged sighting prior to the Kennedy assassination conflicts with other reports that state subject has not been seen since the 1940s.
Historian Steve Livengood of the U.S. Capitol Historical Society has stated that he does not believe subject actually exists; rather, he posits that the "sightings" of subject arose due to a variety of factors which, when chained together and built upon, become the stuff of legend.
Per Livengood's theory, which he recounted to Atlas Obscura in 2018, untrained nightwatchmen who gained their posts through personal connections would, for one reason or another, occasionally fall asleep on the job, only to awaken to one of the Capitol's many cats, which had previously been brought in for rodent control purposes, licking their face. Disoriented, the guard may have believed they were being attacked by a giant demon cat and reported the incident to an unbelieving supervisor. Although the supervisor may have believed the guard to be acting up, they would have been unable to discipline them due to the connections which landed them the job in the first place. Instead, the guard would simply have been sent home to rest and recover.
Other guards may, then, have seen this scenario play out and thought that if they reported being attacked by a giant demon cat, they, too, would be given a day off work — and if they chose to leverage that knowledge? As Livengood put it, "That's how history gets written."
Not everyone is of a mind with Livengood, however. Many believe wholeheartedly in the existence of subject.
As may be expected from a building of considerable age, the Capitol Building has undergone many repairs in its centuries standing. Two spots known to have been repaired following damage to the building are sometimes pointed to as evidence of the "Demon Cat's" existence: In the Small Senate Rotunda, a patch of concrete poured to repair damage from a gas explosion in 1898 contains several small paw prints; and elsewhere in the building, another patch of concrete features the letters "DC" etched into the surface. Those who claim these repairs to contain evidence of subject's existence posit the paw prints to belong to subject, and the letters to stand for the words "Demon Cat."
There are, of course, other, natural explanations for both the paw prints and the letters. But those who believe in subject will not be convinced otherwise.  
It is unknown whether subject is acquainted with, or perhaps even related to, the subject previously identified as Jólakötturinn, or the Yule Cat. Given their common size, it is possible, although Jólakötturinn is always large, while the subject of this Encyclopaedia entry must grow to become large.
Although subject may not be the most famous of District entities these days, it does still have a small but mighty following. Indeed, it previously lent its name to one of the city's roller derby teams: The DC DemonCats, now listed as one of DC Rollergirls' legacy home teams.
Recommendation: If you see subject, do not be alarmed. It will not harm you. It just… might want to see you jump a little.
Even demon cats like to have a little fun now and again, right?
Resources:
"The 'Feline Spook Of The Capitol': How A Demon Cat Became Washington's Best Ghost Story" at the Washington Post, 2018.
"Spooks Of The Capitol" at the Washington Post, 1898.
"A Demon Cat And Other Spooks Haunt The Halls Of The U.S. Capitol" at the Washington Post, 1935.
"Take Note: The Ghosts Of Washington" at the Washington Post, 1969.
"Washingtonians' Favorite Haunts" at the Washington Post, 1996.
"Why the U.S. Capitol's 'Demon Cat' Legend Is So Persistent" at Atlas Obscura.
"Demon Cat" at the White House Historical Association.
"The Haunting Of Capitol Hill's House, Debunked" at U.S. House History.
"Will The Capitol See The Demon Cat This Year?" at Washingtonian.
***
Follow The Ghost In My Machine on Twitter @GhostMachine13 and on Facebook @TheGhostInMyMachine. And don't forget to check out Dangerous Games To Play In The Dark, available now from Chronicle Books!
[Photo via cocoparisienne/Pixabay]