Previously: The Street With No Name, Australia.
New England is full of historical remnants — old houses, former farms, and even full towns that still look as they did centuries ago. Many of them have been preserved or restored; many more, however, have not — and if you were to travel deep into the woods near Pomfret, Connecticut, you'd find the ruins of one such site. Although it's most commonly called Bara-Hack, it also bears several other names — names like the Village Of Lost Voices. There's a reason for that, of course; Bara-Hack, you see, is rumored to be haunted.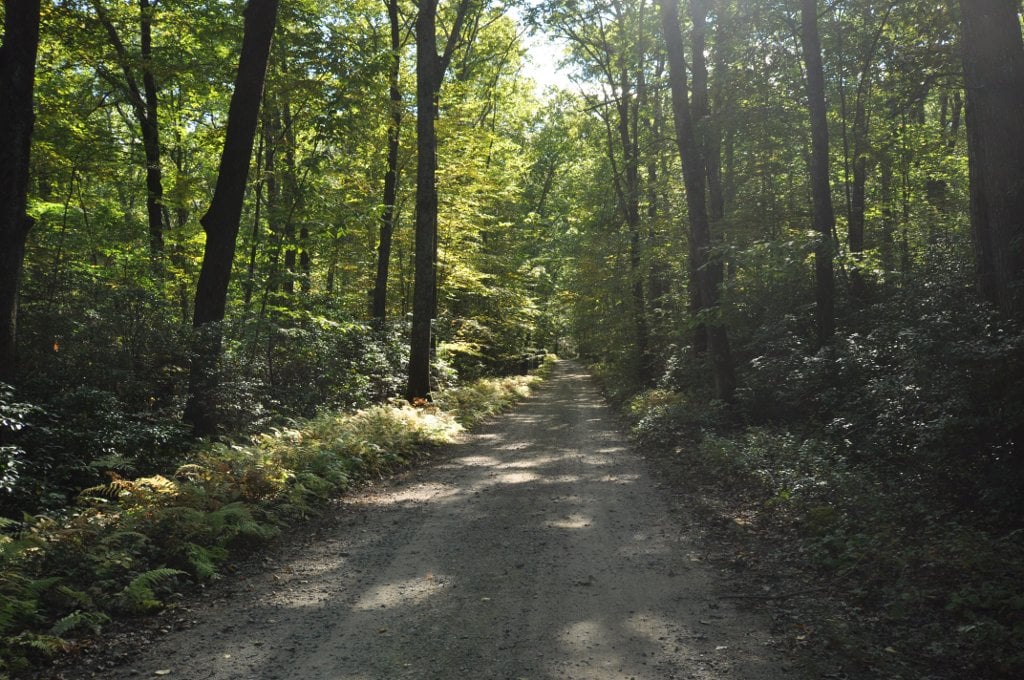 Bara-Hack was never really a full village; it was essentially just made up of two farms owned by two different families who lived next door to each other and therefore spent much of their lives together. Similarly, the alleged origins of its name are of questionable veracity: It's often said that the Randalls and the Higginbothams called their joint homestead Bara-Hack as a nod to their Welsh heritage — "Bara-Hack" meaning "the breaking of bread." Although the families were indeed descended from British colonists, whether they were actually Welsh has never been satisfactorily determined; additionally, the phrase "Bara-Hack" doesn't appear in records about the site until much later on — meaning that the Randalls and Higginbothams may not even have actually called it that themselves.
[Like what you read? Check out Dangerous Games To Play In The Dark, available from Chronicle Books now!]
And yet, the stories persist — as do the tales of the homestead's alleged haunting.
There's nothing quite like a good, historical ghost story, is there?
Pomfret And Its Environs: A Brief History
The land on which Pomfret now stands was originally Mohegan land. James Fitch, Jr., born in 1649 to white British colonist parents in Saybrook, Connecticut, convinced sachem Owaneco in the 1680s to vest title of the one million acres that made up Quinebaug County to himself; he would act as guardian, he said. (Not for nothing was Fitch sometimes referred to by his contemporaries as a "great land pirate" responsible for numerous "open and scandalous villanies," per online genealogy resource Wikitree.) Then, in 1686, Fitch sold 15,100 acres of this land to a group of 12 colonists in what's typically called the Mashamoquet Purchase — so named for the river along which the tract was located. These 15,100 acres were incorporated in 1713 and the resulting town named Pomfret, derived from the town of Pontefract in West Yorkshire, UK. (Fun fact: The name Pontefract itself is derived from the Latin "pontus fractus," meaning "broken bridge.")
Bara-Hack, meanwhile, gradually formed several decades later, according to Thomas D'Agostino and Arlene Nicholson's 2011 book Connecticut Ghost Stories And Legends. Jonathan Randall, then based in Rhode Island, purchased 220 acres of land in the Pomfret area from Alexander Sessions in 1776, while Obadiah Higginbotham, also based in Rhode Island at the time, made a similar purchase from John Trowbridge in 1778 — which, incidentally, was right next door to the Randall family's tract. Both Randall and Higginbotham relocated their families to their recently-acquired Connecticut land within a few years of purchase, and together, the settlement formed by these two families became what we now know as Bara-Hack. It even had its own cemetery, where many of the Randalls and Higginbothams were laid to rest over the century or so that they occupied the area.
The Haunting Of Bara-Hack
Here is where the lines begin to blur between history and legend: According to a number of sources of the "true ghost stories of Connecticut" variety — among them Connecticut Ghost Stories And Legends and Cheri Revai's 2006 volume Haunted Connecticut: Ghosts And Strange Phenomena Of The Constitution State — paranormal activity in and around the Randall-Higginbotham property has been reported as far back as the late 18th and early 19th century, while the two families and their households were still in residents. Per Connecticut Ghost Stories And Legends, for example, "servants" of the Randall family (read: slaves, probably; slavery was practiced in Connecticut until 1848) "spied strange gremlin-like creatures the size of small children reclining among the boughs of the great elm that stood on the north face of the graveyard." Haunted Connecticut, meanwhile, speaks not of gremlins, but of "a phantom infant" spotted in that same elm tree "since at least the early 1800s." (Haunted Connecticut, by the way, refers to the Randalls having slaves, rather than servants.)
I say that the lines begin to blur because I've been unable to independently verify that these legends were, in fact, present as early as the late 18th or early 19th century; alas, my resources are limited, and I haven't been able to dig up any primary sources dating back to that period with what's available to me. As always, that doesn't mean that they don't exist at all — they might; they trouble is that, since I haven't been able to find or read any for myself, I can't confirm it either way. All I've been able to unearth are secondary sources that claim this to be the case, so take it all with a grain of salt.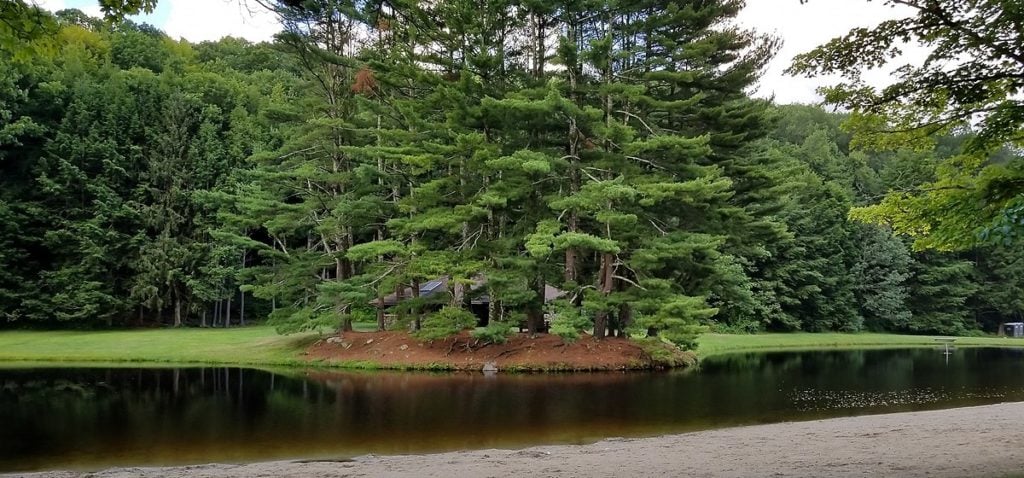 In any event, most sources agree that, although the Randall-Higginbotham settlement did thrive for some time, it was abandoned by the early 20th century — and possibly even by the start of the Civil War in 1861. But that wasn't the end of the ghost stories; in many ways, it was just the beginning. After the last of the Randalls and Higginbothams left, you see, the structures that had once made up the bustling homestead stayed, gradually falling into ruin and being reclaimed by nature. And, as is often the case, once a property has been abandoned, tales begin to emerge surrounding them — tales which suggest the area really is as spooky as it appears to be.
As the years have gone by, it's said that visitors to the site formerly occupied by the Randalls and Higginbothams have heard voices drifting through the trees — voices which seem to belong to no one, and yet which float through the air nonetheless, whispering, chattering, and occasionally laughing. This, then, is where Bara-Hack's several other monikers come from: The Village Of Lost Voices, the Village Of Ghostly Voices, and the like.
Voices aren't all that it's claimed people hear; animals — cows mooing and dogs barking, for instance — the sound of horse-drawn buggies and wagons traveling on roads long since overgrown, and other noises associated with daily life in a small settlement in the 18th and 19th centuries have also allegedly been reported. But it's the voices that make the biggest impact; there is nothing quite like a disembodied voice to unsettle a person, and when you hear what sounds like a whole chorus of them… well, that's quite a thing, indeed.
The Coining Of A Phrase
One piece of relatively early documentation that's often pointed to as evidence of the haunting is Odell Shepard's 1927 book, The Harvest Of A Quiet Eye. Shepard — writer, editor, professor, 1937 Pulitzer Prize winner for his biography of Bronson Alcott, and eventual politician (he was Connecticut's 86th Lieutenant Governor, serving from 1941 to 1943) — undertook a walking journey through Connecticut's forgotten towns and valleys and published an account of the journey in the book — and in this volume, we find use of the Bara-Hack name, a description of the area that sounds quite similar to the stories later sources include, and even the use the of the phrase "the village of voices":
"Here had been their houses, represented today by a few gaping cellar holes out of which tall trees were growing; but here is the village of voices. For the place is peopled still although there is no habitation…yet there is always a hum and stir of human life. They hear the laughter of children at play. They hear the voices of mothers who have long been dust calling their children into the homes that are mere holes in the earth. They hear the snatches of song…and the rumble of wagon wheels along the old road. It is as though sounds were able in this place to get round that incomprehensible corner to pierce that mysterious soundproof wall that we call time.
I should note here that I have only been able to read this section excerpted; the book itself is hard to come by these days (and often expensive when located). Out of context, this passage actually reads less as a paragraph meant to point out, "Look how haunted this place is! By ACTUAL GHOSTS! GHOSTS, I TELL YOU!" and more as a piece of hyperbole; the place is old, abandoned, and heavy with history, and it's not uncommon to experience old, abandoned places heavy with history metaphorically in this way — as though you could almost hear the memories of the area echoing back at you if you listen hard enough.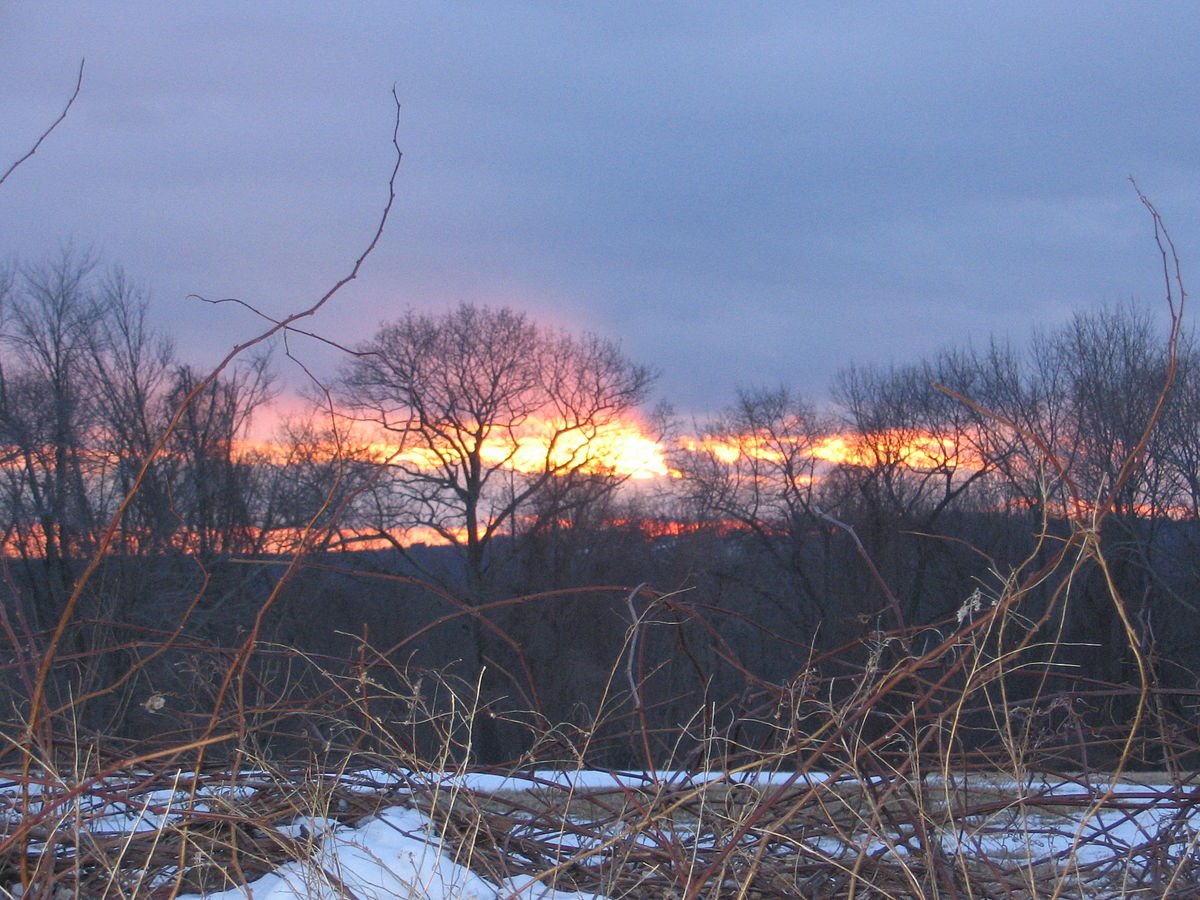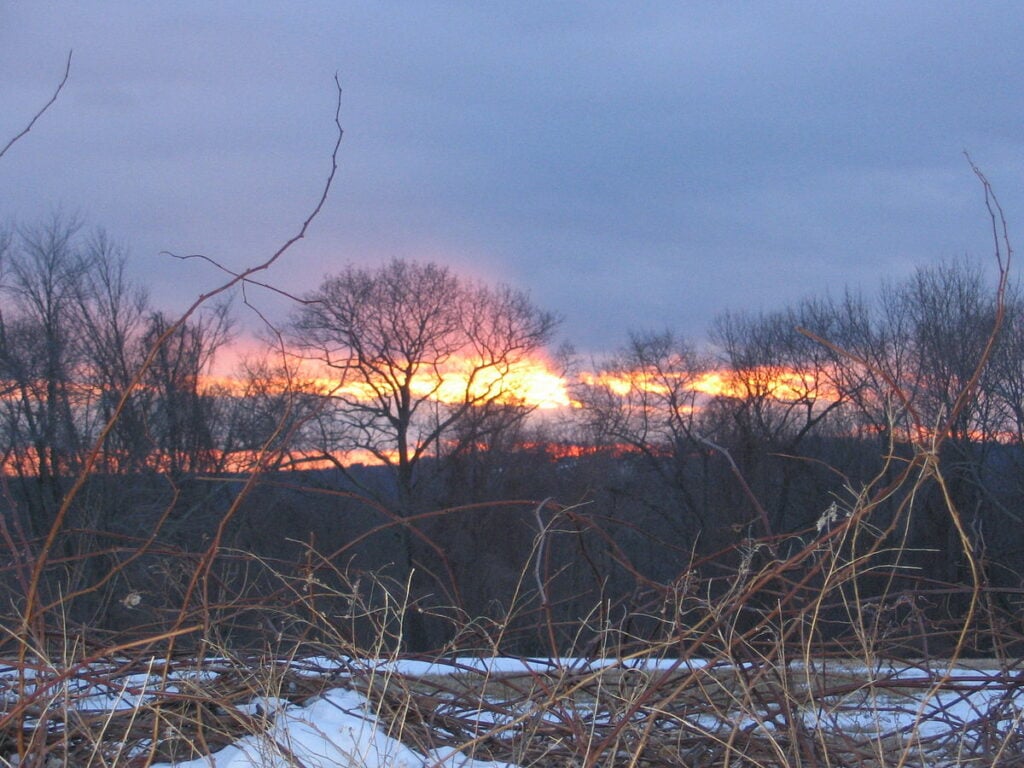 I point this out because it's been suggested that Shepard's book may actually be the original source of the rumors of Bara-Hack's alleged haunting. Writing in 2015, historian, folklorist, and former journalist Kent Spottswood noted that the owner of the land at that time, Doris B. Townshend, "[believed] Odell Shepard may have started the myth that it was haunted and first referred to it as the Lost Village in The Harvest Of A Quiet Eye." Continued Spottswood, "Most visitors… report a lack of unusual or 'paranormal' activity at the site" — including Townshend herself ; he also observed that "abandoned homesteads such as the Higginbotham farm are common in the woods of Connecticut, Massachusetts, and Rhode Island."
(Spottswood was a longtime New Englander; indeed, he actually grew up a few towns over from where I did myself, albeit during a much earlier generation. Unfortunately, he passed away in 2020. Doris Townshend, meanwhile, who owned the property until her death — also in 2020 — wrote a book about it, as well; titled The Lost Village Of The Higginbothams, it was published in 1991.)
But again, I lack the context for the full quote due to limitations of the resources available to me, so it's still absolutely possible that Shepard was describing it as a literal haunting.
And the stories? The tales of the ghostly voices flittering through the lost village? They persist — and with them come the investigations.
The Ghost Hunters Cometh
Perhaps the most notable expedition to Bara-Hack came in 1971, when paranormal investigator Paul Eno traveled with a small group to the site on three occasions: Aug. 30, Oct. 30, and Oct. 31. After first meeting with a local who lived in a nearby cottage, Harry A. Chase, who described his unusual experiences photographing Bara-Hack (as he put it, "I'm not saying there are such things as ghosts, but I'm not saying there aren't, either… I'll admit, I've heard some awfully strange things there myself"), Eno and the group continued onto the settlement's remains. During their initial investigation, they experienced "several strange phenomena," per a website adapted from one of Eno's books, Faces At The Window: They felt "an overwhelming sense of depression"; heard dogs, cows, and occasionally human voices; and noted that there were no birds anywhere in the area — apparently a rarity for the late summer in Pomfret. That night, several group members heard many more voices, seemingly coming from the vicinity of the brook running through the ruins. "The voices were of laughter," the website notes. "The laughter of children."
When the group returned in October with a few new team members in their midst, the following occurred during one of the two days they spent in Bara-Hack:
"At dusk, the group lost its way while walking towards the burying ground. They all knew the way, but not one of them could find it. Exasperated, they turned to find one of their new team members frozen in place. He couldn't move forward and to the left, and was sweating and breathing shallowly. All of the members of the team tried to move him, but he would only move towards the right and backwards — what they later would learn was away from the cemetery."
Eno has written extensively about his investigation, including in two books, 1998's Faces At The Window and 2016's Behind The Paranormal: Everything You Know Is Wrong. His experiences have become a touchstone for many investigators who came after him — including Thomas D'Agostino and Arlene Nicholson, who note in Connecticut Ghost Stories And Legends that they now count Eno and his son, Ben, among their friends.
D'Agostino and Nicholson wrote of their own first-hand experiences visiting Bara-Hack in Connecticut Ghost Stories And Legends — and for them, the evidence of an alleged haunting checked out. "During one visit, while studying the names and dates within the cemetery, the sound of horse's hooves and wagon wheels crunching the gravel trail could suddenly be heard in the distance," wrote D'Agostino. He continued:
"At first I thought it was a wagon from the 4-H Club passing through. As the sound grew nearm we ventured over to the old road. The sound grew louder until it was upon us, moved past and faded down the trail. The whole scene transacted in front of us, yet there was no visible entity whatsoever to create the ghostly din. At that point we knew we had just experienced the permanent residents of Bara-Hack."
He also noted that on other visits, he and Nicholson felt "a great anxiety and need to leave the area" and "heard the voices of the children laughing and the clamor of conversation permeating the air."
Maybe they're there still. Or maybe not. You be the judge.
Bara-Hack Today
As of 2015, the site known as Bara-Hack included the following, per Kent Spottswood:
"Two house foundations (one on each side of the brook), a barn foundation, numerous stone walls, pillars and other worked stone, a well, the nearly undetectable foundation of a very small mill on the brook, and a simply face inscribed in a boulder that is believed to have been carved within the past 50 years."
Additionally, the cemetery, located "about a half-mile east of the site," contained somewhere in the neighborhood of a dozen headstones marking the graves of the Higginbothams and Randalls. "Ancient elms" still hang over the stone fence enclosing the cemetery—although not the elm in which the "phantom infant" was known to appear. That tree, notes Connecticut Ghost Stories And Legends, "succumbed to age and the ravages of nature" long ago.
But if you're thinking you'd like to visit the Village Of Lost Voices: Don't. It's still privately owned, and trespassing is heavily frowned upon.
You'll have to listen to the voices from afar.
So: If you ever find yourself in Pomfret — prick up your ears.
You might be surprised by what you may hear.
***
Follow The Ghost In My Machine on Twitter @GhostMachine13 and on Facebook @TheGhostInMyMachine. And don't forget to check out Dangerous Games To Play In The Dark, available now from Chronicle Books!
[Photos via Magicpiano, M.L.Nature.Photo, Andrew Lacasse/Wikimedia Commons, available under GNU Free Documentation and CC BY-SA 4.0 Creative Commons licenses.]