Previously: Old Changi Hospital, Singapore.
(CW: Child abduction, murder.)
On the southern end of Sydney, Australia's Jubilee Park, right on the border between the neighborhoods of Glebe and Annandale, there's a viaduct that runs between Victoria Road and the Crescent. And along this viaduct, there's an unnamed road — a forested path that used to be accessible to the public, but which is now fenced off with a "DANGER: CRANE WORKING OVERHEAD" sign warning passersby away. Fittingly, the road is called the Street With No Name — and, if some stories are to be believed, it's one of Sydney's most haunted locations.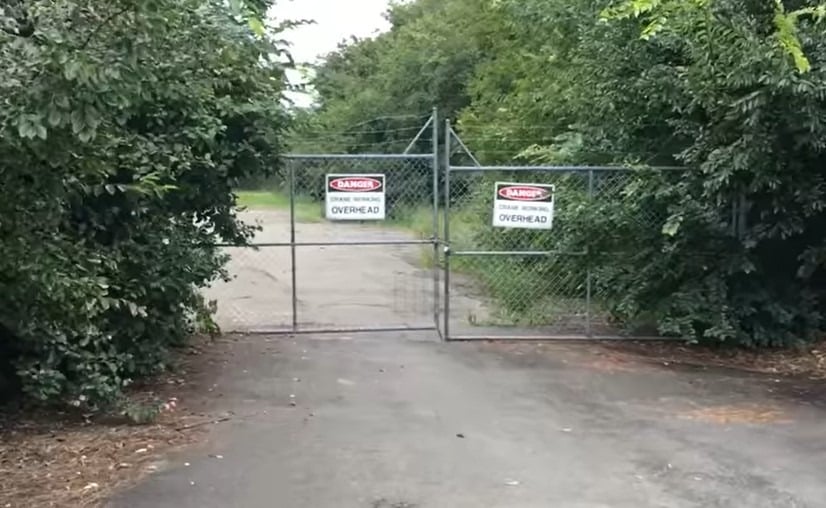 The viaduct is one of a pair of viaducts in the area. Collectively called the Glebe Viaducts, the two structures — the Jubilee Park viaduct and the Wentworth Park viaduct — were built between 1892 and 1922 to facilitate the transportation of goods by railway. They're beautiful to look at as well as historically and technologically significant; built of brick, they each span between 20 and 30 archways, making them the two largest brick viaducts in the New South Wales rail system.
But only one of these viaducts claims the Street With No Name as its neighbor: The unnamed path runs along the back of the Jubilee Park viaduct, not visible from Jubilee Park itself, but there if you know where to look.
[Like what you read? Check out Dangerous Games To Play In The Dark, available from Chronicle Books now!]
As is often the case with places often labeled as "haunted," the Street With No Name earned its reputation through a combination of legend and history. According to legend, as many as six children were found murdered at various points along the road over the course of many years. As Andy Tope points out at the website that was once Travelling Type and is now the Andy T Channel, three of those alleged murders may be nothing but legend — that is, there's no evidence they really occurred — but the other three? Those did happen, although it's worth noting that one of them — while still justifiably associated with the area near the Street With No Name — was actually discovered about a half-mile away on Glebe Point Road.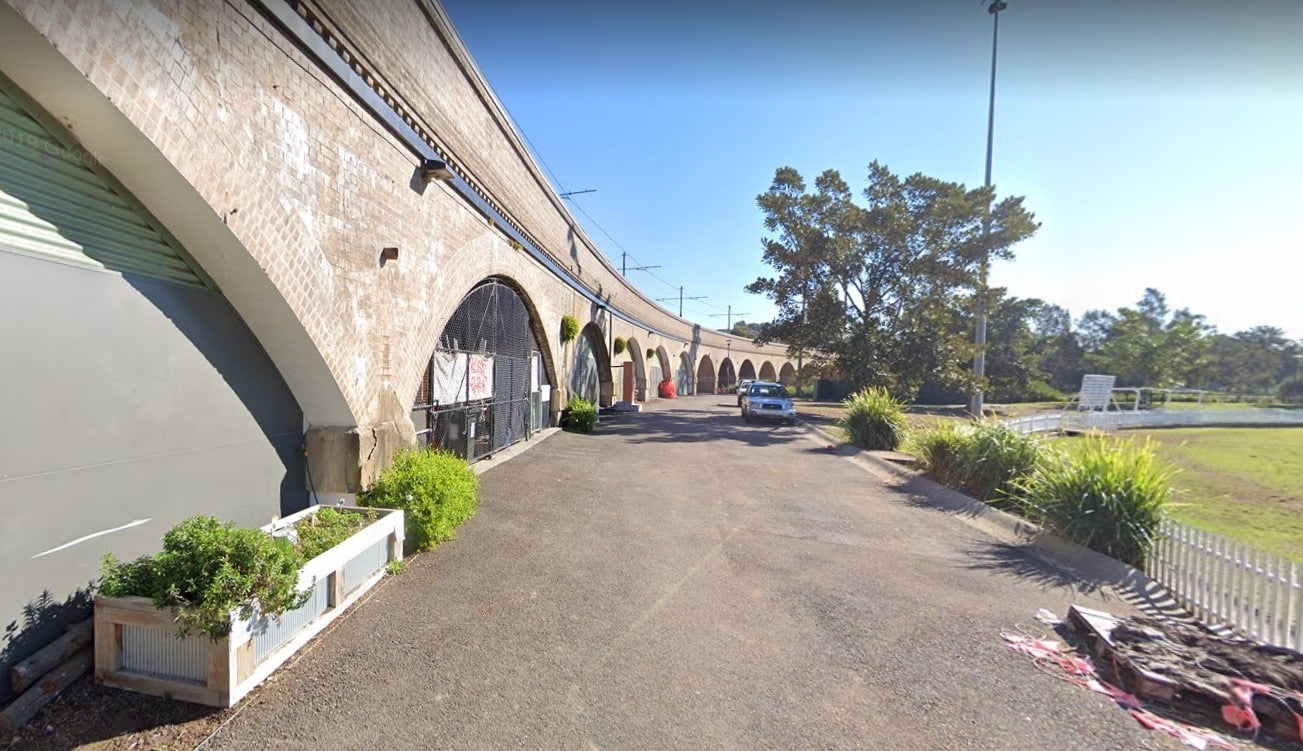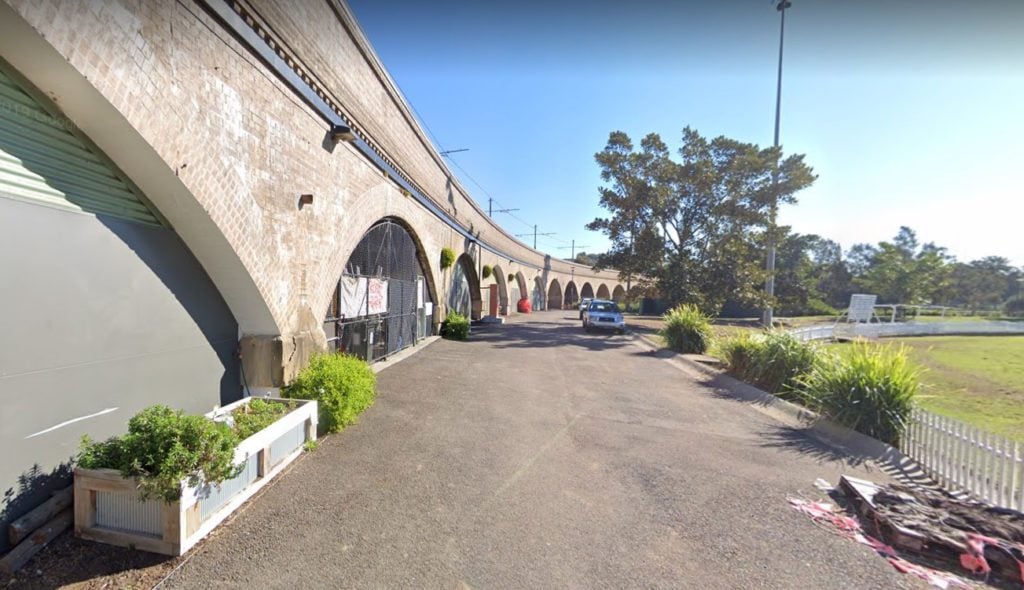 The facts are these:
On May 11, 1968, three-year-old Simon Brook went missing near his family's home on Alexandra Lane in Glebe. Sometime between 11:30am and 12:30pm, Simon disappeared from the front yard; although his father, Donald, had seen him in the yard at around 11:30, an hour later, he was gone, the front gate left open. Simon was seen that afternoon by several witnesses at Jubilee Park near the park's sport stadium, the Jubilee Oval — quite near the Street With No Name — but when his remains were found the following morning, the discovery occurred at a building site located at 268 Glebe Point Road, about an eight-minute walk from the Oval and a five-minute walk from the Brook family's home.
Derek Percy, who was detained for decades at Ararat Prison for the 1969 murder of 12-year-old Yvonne Tuohy, was suspected of a connection with Simon's murder; however, the link was never satisfactorily proven. Percy died of lung cancer in 2013. Simon's case remains unsolved.
Eight years later, on July 9, 1976, 12-year-old Garry John Barkemeyer disappeared from Dr. H J Foley Rest Park in Glebe, a little less than a mile away from Jubilee Park. He was reported missing on July 11; his remains were subsequently found in Jubilee Park near the Oval — just off of the Street With No Name — the following day. Then, on Jan. 30, 1977, Wayne Spencer Nixon, also 12, went missing; a day later, his remains, too, were found in Jubilee Park near the Oval — at the same location just off of the Street With No Name where Garry had been found just seven months earlier.
On March 17, 1977, Mark Gregory, then 17 years old, was arrested and charged with the murder of Wayne Spencer Nixon. During the committal hearing held that summer, he was also found to be connected to and charged with the murder of Garry John Barkemeyer. His trial began on March 13, 1978, by which time he had turned 18; he was found guilty of both murders on March 14, and sentenced to two terms of life imprisonment on March 30.
These three stories are all 100 percent true.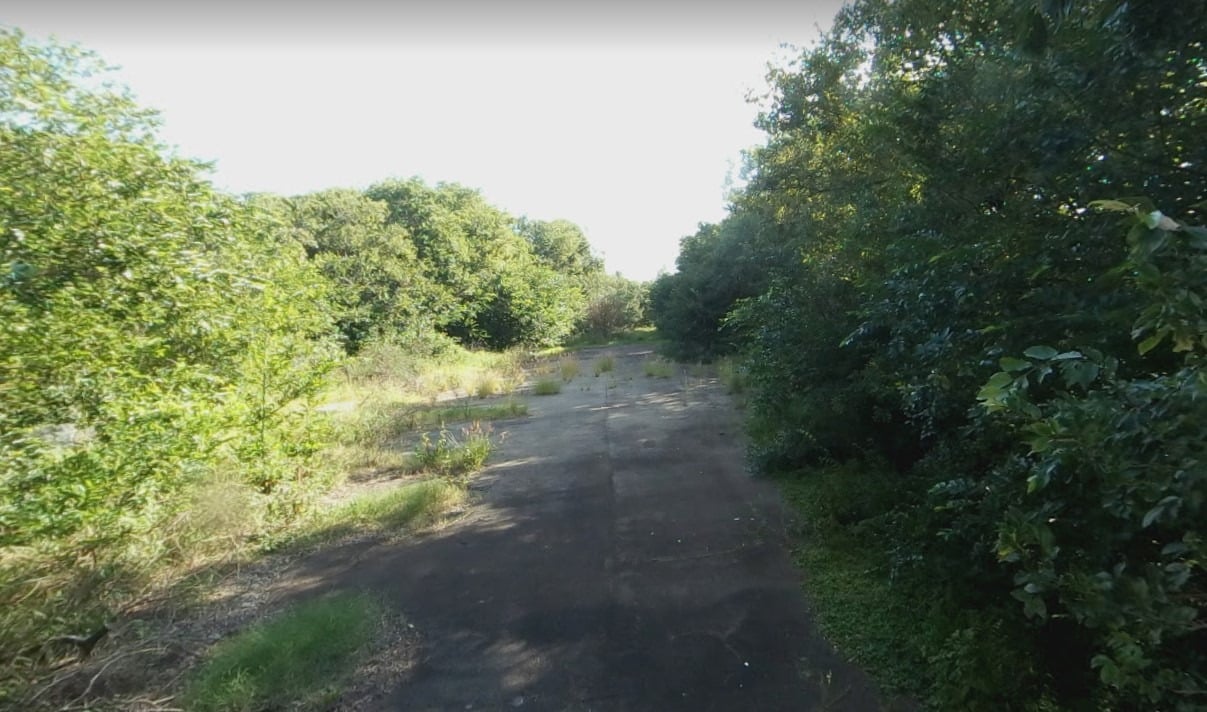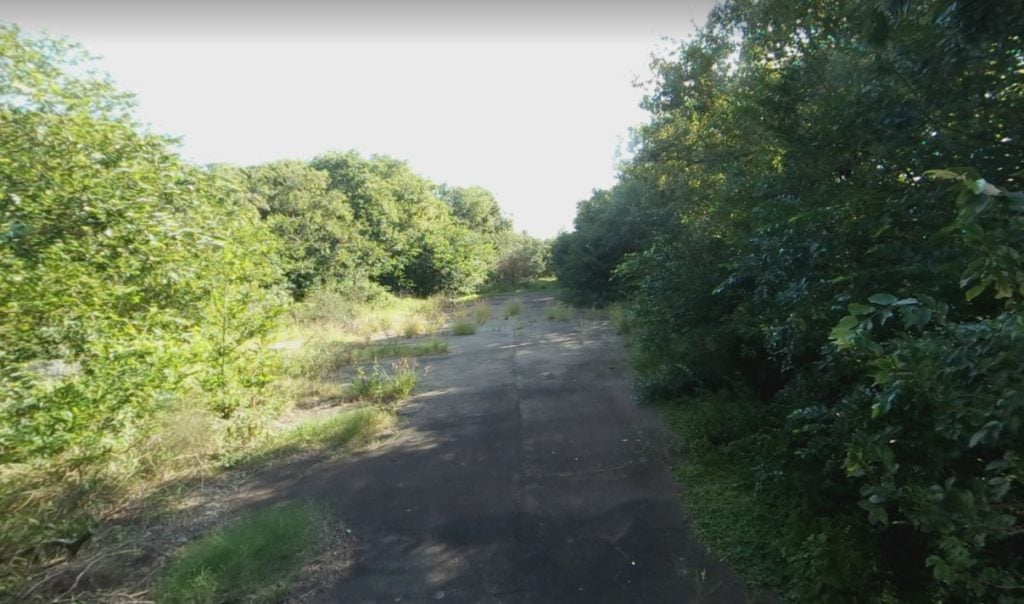 Other stories often connected with the Street With no Name, however, seem more to be the stuff of fiction than of fact. For example, I've been unable to substantiate stories of the remains of a girl allegedly found in a nearby carpark was "the victim of Sydney's first Satanic murder," suggesting that it's more tied to the moral panic known as the Satanic Panic that swept many English-speaking societies, including the UK, the United States, and Australia, during the 1980s than to any true incident. I've also been unable to verify the alleged death of a railway worker named Jock said to have occurred in 1966, shortly before the original Jubilee Park station was shut down. (It has since been reopened, although it's used now as a light rail station, rather than a stop along a goods transportation route.)
But regardless, a rather dark history does cling to the Road With No Name. Indeed, in addition to the three child murders associated with the site, at least one further murder occurred nearby: On Aug. 24, 1999, Reginald Thomas Mavin was murdered while he was sleeping in a grandstand overlooking the Jubilee Oval. This case, like the others, remains unsolved.
Knowing all this, it's little wonder that the Street With No Name has become known as haunted — a term I frequently argue has more than one meaning in these kinds of contexts. Yes, there's the literal one — that is, the idea that the ghosts, spirits, or otherwise noncorporeal remnants of those who lost their lives nearby may still be around and making their presence known — but there's also the one that's more about memory and how we deal with traumatic events: Thinking about a location where terrible things are known to have occurred as haunted by ghosts can be part of how we cope with the fact that we ourselves are haunted by the memories of those terrible things.
Much of the reported activity taking place on and around the Street With No Name is garden variety paranormal spookiness: Children shying away, dogs behaving oddly, drops in temperature, the sound of ghostly footsteps, and feelings of nausea and anxiety in those who believes themselves to be sensitive to spirits and other entities. Orbs have been reported on occasion, as well — said by some to be "the souls of the children that were lost to violence on the Street With No Name," and nothing but dust motes or reflections of light by others. Sometimes, visitors and investigators say they feel like they are disturbing or intruding upon someone — or something — while walking the Street, even when there are clearly no other passersby. Some have even reported smelling strange odors — unidentifiable ones — paired with the sensation of a sudden pressure on their chests.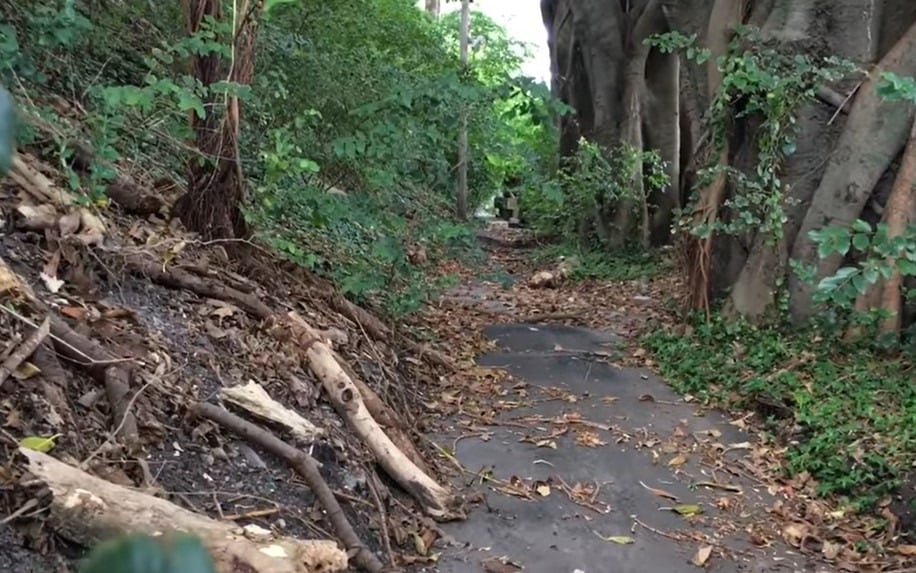 Several of the archways beneath the viaduct abutting the Street have been made into storage units — and here, too, people have reported odd occurrences. Speaking with Paranormal Australia in 2001, Mark Byrnes, who leased one of these storage units for many years, described hearing ghostly footsteps outside the window of his unit late at night about six months into his first lease term. These footsteps, he believed, were emanating from the location that the two 12-year-old children were found after their disappearances in the 1970s. "Something didn't seem right," he said. "My heart was racing. Who would be wandering around there late at night?"
Byrnes used to call the unit "the Tomb." You can… probably guess why.
Does the area really play host to spooks and spectres? You'll have to decide that for yourself. But, should you pay a visit to Jubilee Park — and should you step up to the fence currently guarding the Street With No Name — spare a thought for the souls who lost their lives there.
Whether or not ghosts exist, they, at least, were real.
And if their stories will forever remain unresolved, the least we can do is to remember them as they were.
***
Follow The Ghost In My Machine on Twitter @GhostMachine13 and on Facebook @TheGhostInMyMachine. And don't forget to check out Dangerous Games To Play In The Dark, available now from Chronicle Books!
[Photos via Abandoned Oz/YouTube (2); screenshot (1, 2)/Google Street View]