Previously: "The Copyman."
(CW: Suicide.)
From Creepypasta Wikia user Dr. Remag comes the creepypasta "Why I Don't Laugh," a story that reads a little like the backstory for the Boy Scout Lane legend of Stevens Point, Wisconsin — except that this particular story is set in rural (presumably upstate) New York. There's a bit of a "gotcha!" at the end, which I imagine some people will love, while others will hate. It made me laugh… but then again, I'm easily amused, so do with that what you will.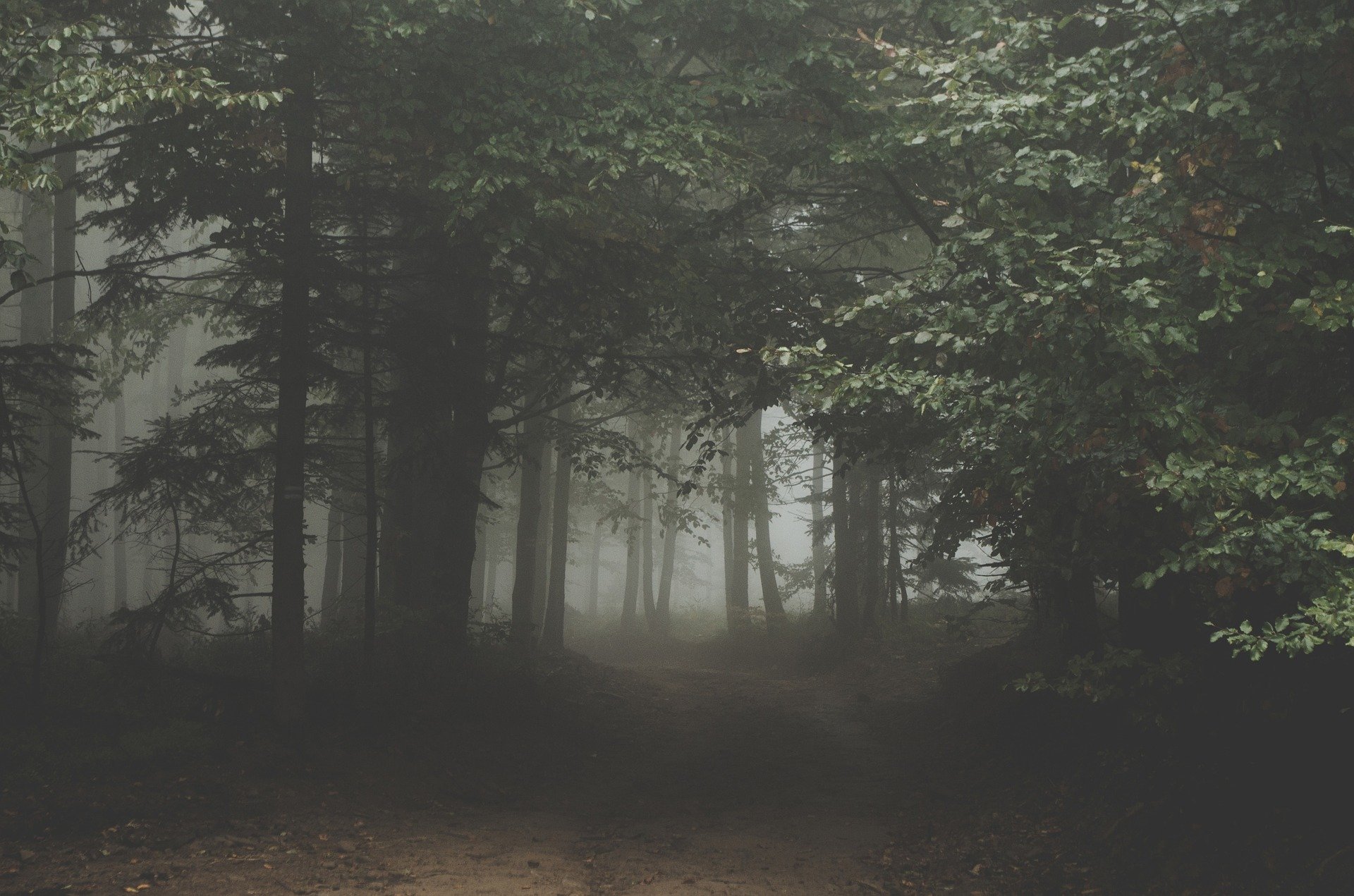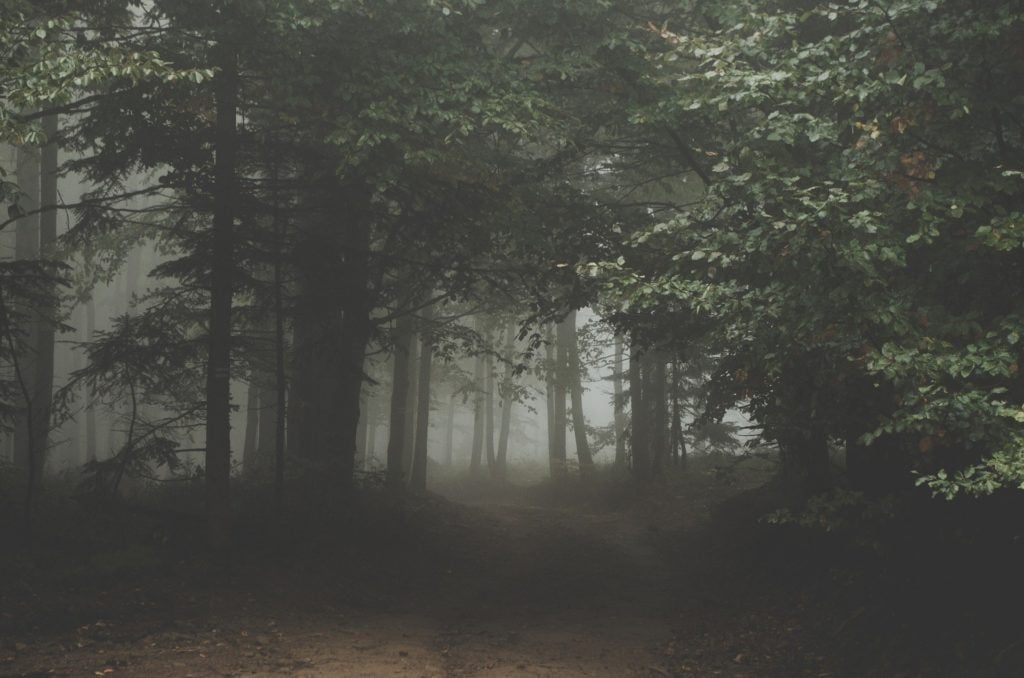 It's not a particularly long story (although it is a bit gruesome); as such, if the punchline makes you groan rather than chuckle, at least you can rest knowing that you didn't sink a whole lot of time into it. And if the reverse happens? Well, there's something to be said for a short little laugh, isn't there?
…Except, wait. What was this one called again?
[Like what you read? Check out Dangerous Games To Play In The Dark, available from Chronicle Books now!]
Maybe I shouldn't be laughing after all…
My brother-in-law works as a police officer in New York, in the more rural areas mind you. Anyway, he told me a strange story one time. It was about a group of Boy Scouts who were camping out in one of the local parks. The park has a lot of trails and also a great camping location because it has several large open areas and a small stream runs through the woods, but this part of the park is largely unused.
Because of this, you can understand that a lot of weird stories float around about the place, the kind of thing that you do not fully believe in but your inner child is still afraid of. This group of Boy Scouts, however, did not believe in the stories; of course, neither did their scout masters. One was an older man who was a retired marine; the other was a younger guy who worked at the local high school.
Anyway, they took the kids on a camping trip to the local park. You know, learn about nature, a bit of simplistic survival techniques, typical Boy Scout things. They were only camping out for the weekend, from Friday to Sunday. It was pretty close to the town so no one was worried. The town was safe and, aside from the stories you heard about the parks, there were no serious crimes.
When Sunday rolled around, however, there was no sign of the kids or the two adults. Now this worried people a lot in the town because the two men were really trusted and one was a marine with war experience. So of course concerned parents called the police and my brother-in-law was one of the people who were dispatched to check out the park's woods.
***
Follow The Ghost In My Machine on Twitter @GhostMachine13 and on Facebook @TheGhostInMyMachine. And don't forget to check out Dangerous Games To Play In The Dark, available now from Chronicle Books!
[Photo via Free-Photos/Pixabay]