Previously: The Mysterious Bed Of Ang Thong.
Type: FB (Fae Being).
Period/location of origin: Subject's precise period and location of origin is not known, but subject is known to be very old, and present in a variety of geographic areas and cultures. Etymologically, subject's name appeared in 1322 in Old Norse texts, in 15118 in Irish Celtic texts; in 1773 in Welsh texts, and the 18th century in Cornish texts. Some sources claim that a cave painting in the Cave of the Trois-Frères in the Pyrenees of southwestern France depicts a particular form of subject known as a "stag pooka"; if true, subject dates back as far as 13,000 BCE. However, not all sources are in agreement about the subject of said painting; other sources believe it to depict a shaman.
Regardless, subject has over time become associated most closely with the nation of Ireland, and to a lesser degree with other Celtic nations.
[Like what you read? Check out Dangerous Games To Play In The Dark, available from Chronicle Books now!]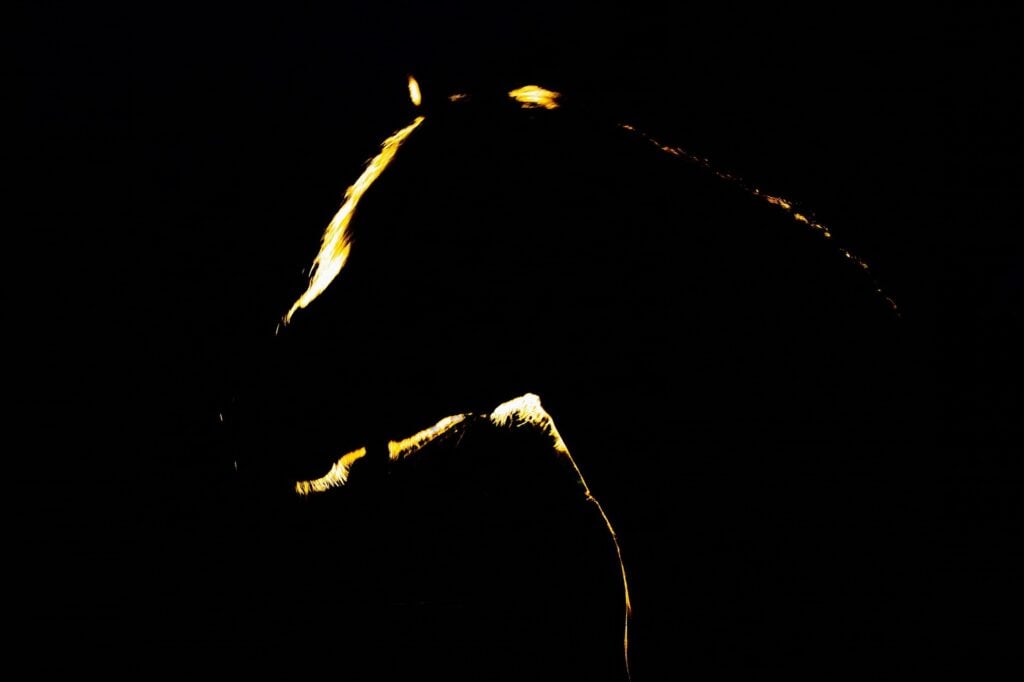 Appearance: Unknown. Subject has been described, variously, as a "wicked-minded, black-looking, bad [thing]… that would come in the form of [a] wild [colt], with chains hanging about [it]"; a short and twisted goblin; a hairy bogeyman; a giant eagle; a black goat; a goat-headed man; a huge dog; and a six-foot, three-and-one-half-inch rabbit invisible to everyone except its chosen target. These differing appearances are sometimes regional in nature.
However, subject is also described as a shapeshifter. As such, subject may look like any and all of the above — or like something else entirely.
Subject's true physical form — assuming subject even has a true physical form — remains a mystery.
Modus operandi: Subject's primary goal is to sow chaos in any way possible. When subject takes the form of a horse, common mischief-causing methods it will use include galloping through fields of crops and knocking down fences and gates. Subject may also play pranks or otherwise cause mischief in any number of other ways: When subject is abroad, all bets are off.
Subject may occasionally identify a specific target and entice them to ride upon it. Should a target climb upon subject's back, subject will take targets for "a wild ride," eventually bucking target off at dawn. Upon waking, target will have little to no memory of their adventure, although will be otherwise unharmed.
There is typically little rhyme or reason to subject's choice in riders; frequently, these targets simply have the misfortune of being there. However, travelers or intoxicated individuals wandering the roads at night may be particularly vulnerable to subject. In the case of travelers, they may be exhausted and therefore more easily convinced to climb upon subject's back under the guise of "taking a break"; meanwhile, intoxicated individuals may display both poor judgement and physical impairment, thereby placing them in a similarly precarious and easily convinced position.
Subject has a particular association with and affinity for the harvest season — especially the end of it, as demarked by the observation of Samhain (see Additional Notes). According to some reports, blackberries left unharvested after Sept. 29 (the observance known as Michaelmas) become subject's property; according to others, however, this transference of ownership does not occur until after Oct. 31, when Samhain is observed. In either case, however, subject is said to spit on or otherwise spoil the berries, rendering them inedible and/or poisonous to humans. Additionally, following Samhain, anything left unharvested in the fields is considered "puka" — or "fairy-blasted" — and therefore inedible.
During the harvest season, subject may also demand a portion of the harvested crop as an "offering." This offering, termed "the puca's share," effectively "buys" the puca's good behavior for a brief time. Should subject be satisfied by its share, it may also bestow upon those who gifted said share to it good fortune, an excellent future harvest, and other benefits. However, should subject be displeased by its share — or should one neglect to leave such a share at all — subject will make its displeasure known by ruining a crop or harvest.
Subject is capable of human speech — and, should it perceive a slight, it will stand in the yard of the human it believes has besmirched its name and call them out. It is not advisable to ignore subject; to do so, notes one report, is to "condemn the house and farmstead to total destruction."
Subject may generally not harm humans physically, but anything else is fair game.
Containment: Ill effects caused by subject may be contained by the methods previously noted — e.g. setting aside the puca's share to ensure good fortune and a fruitful future harvest; avoiding berries or other foodstuffs subject has gone out of its way to spoil; refraining from climbing upon the back of any mysteriously riderless horses encountered in the wild; answer subject if it calls; etc.
Additionally, those targeted by subject as riders may see some success with the use of a special bridle incorporating three hairs from subject's tail. Should targets acquire such a bridle, and place it on subject's back before climbing upon it, targets may be able to control subject more easily than they might without it. Note, however, that only one human has ever been known to successfully ride subject with the use of such a bridle (see Additional Notes). As such, this method of containment's success is not guaranteed.
Additional notes: Places subject may call home include mountains and small bodies of water. Bodies of water where subject is known to live are typically referred to as "puca pools." Alternate names by which subject may be known include, but are not limited to: Pooka, phouka, phooka, phooca, púca, púka, pwca, and pouque.
Subject is rife in the folkloric traditions of Ireland and other Celtic nations and may be found in many stories and tall tales such as "The Piper and the Puca."
In Celtic societies, Samhain demarcates the end of the harvest season and the beginning of winter. Additionally, at this time of year, the veil between the human world and the world of the dead, the fae, and the supernatural is believed to be at its thinnest. Subject therefore roams the earth more freely on Samhain than at any other time of year; for this reason, much of the havoc subject may wreak occurs on this day. However, it should also be noted that subject is not limited to appearing on Samhain — subject may appear whenever it pleases. Rainy weather, particularly at night, is especially appealing to subject.
Nov. 1 is known as "puca's day." on this day, and this day only, subject can be counted on for good behavior. The entire month of November may also be observed as "the month of the puca," although whether it is advisable to go out and cavort with subject during this month or whether it is better to stay inside, away from subject, is a matter of some debate.
In 2019, the "Puca Festival" is scheduled to occur from Oct. 31 to Nov. 2 in Ireland's Ancient East. Ostensibly a Halloween festival, it is intended to explore Samhain's connection to the modern day observance of Halloween; however, it is also worth noting that the dates of the festival cover precisely the dates on which subject is most active: Samhain itself (Oct. 31) and puca's day (Nov. 1). It is currently unknown whether subject will find such a festival pleasing or displeasing.
Concerning the bridle referred to in Containment: The only human ever to have successfully rode subject with the use of this variety of bridle is Brian Coruma Mac Cennetig, also known as Brian Boru. Born in 941 C.E., Brian ruled as High King of Ireland from 1002 until his death in 1014. According to some reports, Brian once "roped [a] puca with three hairs from its own tail" and, due to his physical prowess, was able to ride subject until it had exhausted its reserves of energy. Upon beating subject at its own game, Brian made it promise never to attack another human, unless they were either drunk or intending to do harm to someone else. Subject agreed; however, subject's memory is short and has therefore since resumed its old ways.
Also: Subject is not singular, but rather an entire race of beings.
Tread carefully.
Recommendation: Don't insult subject. Don't ignore subject. Don't ride subject. But most importantly, don't forget to leave an offering out for subject.
There's no telling what your luck will be like in the coming year without it.
Resources:
The Puca, Ireland's Sinister Shapeshifter.
Why the Irish Must Be Careful of the Puca at Harvest Time.
The Puca: A Multi-Functional Irish Supernatural Entity.
Does OE Puca Have An Irish Origin?
The Fantasy and Folklore of All Hallows.
Brian Boru at Britannica Online.
***
Follow The Ghost In My Machine on Twitter @GhostMachine13 and on Facebook @TheGhostInMyMachine. And don't forget to check out Dangerous Games To Play In The Dark, available now from Chronicle Books!
[Photo via Aafke/Pixabay]