Previously: The Moving Coffins Of Chase Vault.
Type: CO (Cursed Object).
Period/location of origin: Unknown. Subject is of indeterminate age and currently located at the Wat Thanon temple in the province of Ang Thong, Thailand.
Appearance: Subject appears to be an ornate, antique bed. Measuring 1.5 meters wide, three meters long, and one meter high, it is carved of wood and painted gold. Additional detailing is painted on subject in shades of blue, red, and yellow. Three of subject's four sides are adorned with artfully turned posts and rails, creating a crib-like effect — or, according to some, a cage-like one.
For all its beauty, it does not appear to be a pleasant place to sleep.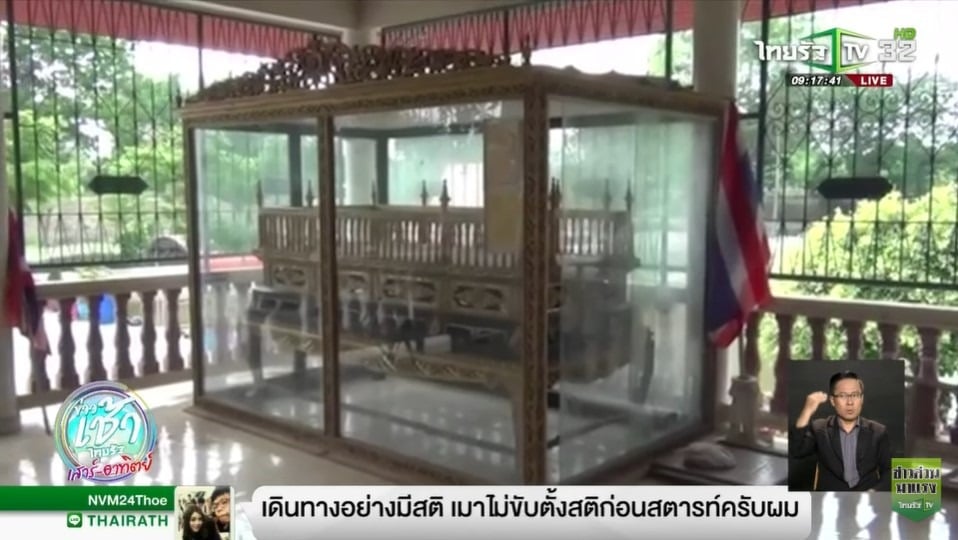 [Like what you read? Check out Dangerous Games To Play In The Dark, available for purchase now!]
Modus operandi: Subject is passive in nature, waiting for targets to approach it, rather than actively drawing in targets itself. Targets therefore appear to be self-selecting — the kinds of people who not only do not believe in spirits, curses, or other supernatural phenomena, but, moreover, are driven by the need to challenge others' beliefs in spirits, curses, or other supernatural phenomena.
Targets who take it upon themselves to challenge subject may do so by sitting or lying down on subject. Should target choose to do so, they will at first experience no immediate side effects. However, within the space of 24 hours, targets will become severely ill, develop acute gastrointestinal issues, and subsequently expire.
There is no known way to stave off subject's effects once target has sat or laid down upon subject. The illness brought on by an encounter with subject responds to neither traditional nor modern medicine.
Death is imminent.
Containment: Subject is currently kept secure in an enclosed, glass case in the sermon hall of the Wat Thanon temple in Ang Thong, Thailand. Signs warning of the effects of touching subject have also been placed around the glass case.
It is not advised that these warnings be ignored.
Additional notes: Located in the Phong Phong subdistrict of the Ang Thong district of Pa Mok, Wat Thanon dates back to the Thonburi era of Thai history. It is notable for containing a life-sized Buddha statue standing two meters high and carved of wood. It is known as the "Luang Pho Buddha Ramphueng" or "Phra Buddha Ramphueng."
Ang Thong itself is located within central Thailand. The name "Ang Thong" translates to "gold basin"; it is believed to have come from the geography of the area, as well as the color of the rice which grows in the region. Although small, Ang Thong contains more than 200 temples.
It is not known who carved subject, or for whom it was originally intended. What little is known about its history states that subject originally belonged to a senior monk or abbot of Wat Thanon; however, once subject's effects were known, inhabitants of the area became fearful of subject, removed it from the temple, and abandoned it in the forest. Subject remained there for some time, until it was rediscovered, brought back to the temple, and restored. At this time, subject was also secured behind glass, so as to prevent targets from sitting or lying upon it.
Subject gained a certain of notoriety following the broadcast of a segment featuring it on Bangkok news organization's Thai Rath Morning News program on March 31, 2018.
Recommendation: Subject may be observed by visiting Wat Thanon. However, do not, under any circumstances, take a seat upon subject — and certainly don't try to sleep on it.
You will not survive the encounter.
Resources:
Mysterious Ancient Bed at Thai Rath News (in Thai).
The Legend Of The Mystical Bed (in Thai).
The Legend Of The Mysterious Bed (in Thai).
Thai Rath Morning News segment on the Legendary Magic Bed (in Thai).
Ang Thong at Discover Indochina.
Wat Thanon at Tourism Thailand.
Wat Thanon at the Tourism Authority of Thailand (in Thai).
The Thon Buri and Early Bangkok Periods at Encylopedia Britannica.
***
Follow The Ghost In My Machine on Twitter @GhostMachine13 and on Facebook @TheGhostInMyMachine. And don't forget to check out Dangerous Games To Play In The Dark, available now from Chronicle Books!
[Photo via Thairath/YouTube]