Previously: Red Numbers.
Is there something you've been wishing for? Something you want more than anything else — and are willing to give anything in order to get it? If you're in Thailand, try calling the phone number 999-9999. Wait until after midnight to dial, and when someone picks up on the other end, whisper to them your most fervent wish. But there's a price for getting your heart's desire, of course. There always is. And if you make your wish on this particular phone number, then that price is the steepest it can possibly be: The price, they say, is your life.
By calling the number, you've made a literal death wish.
[Like what you read? Check out Dangerous Games To Play In The Dark, available from Chronicle Books now!]  
Or have you? It's an urban legend, of course; not unlike red numbers, the death wish number isn't real. But what's interesting about this one is that it's not immediately clear whether the legend itself inspired a particular piece of horror media that has the death wish number at its center — or whether that particular piece of horror media actually created the legend, lock, stock, and barrel. If it's the latter, the plot thickens yet again, too: In the years since that piece of media's release, the legend has come to stand on its own as something separate from its source material.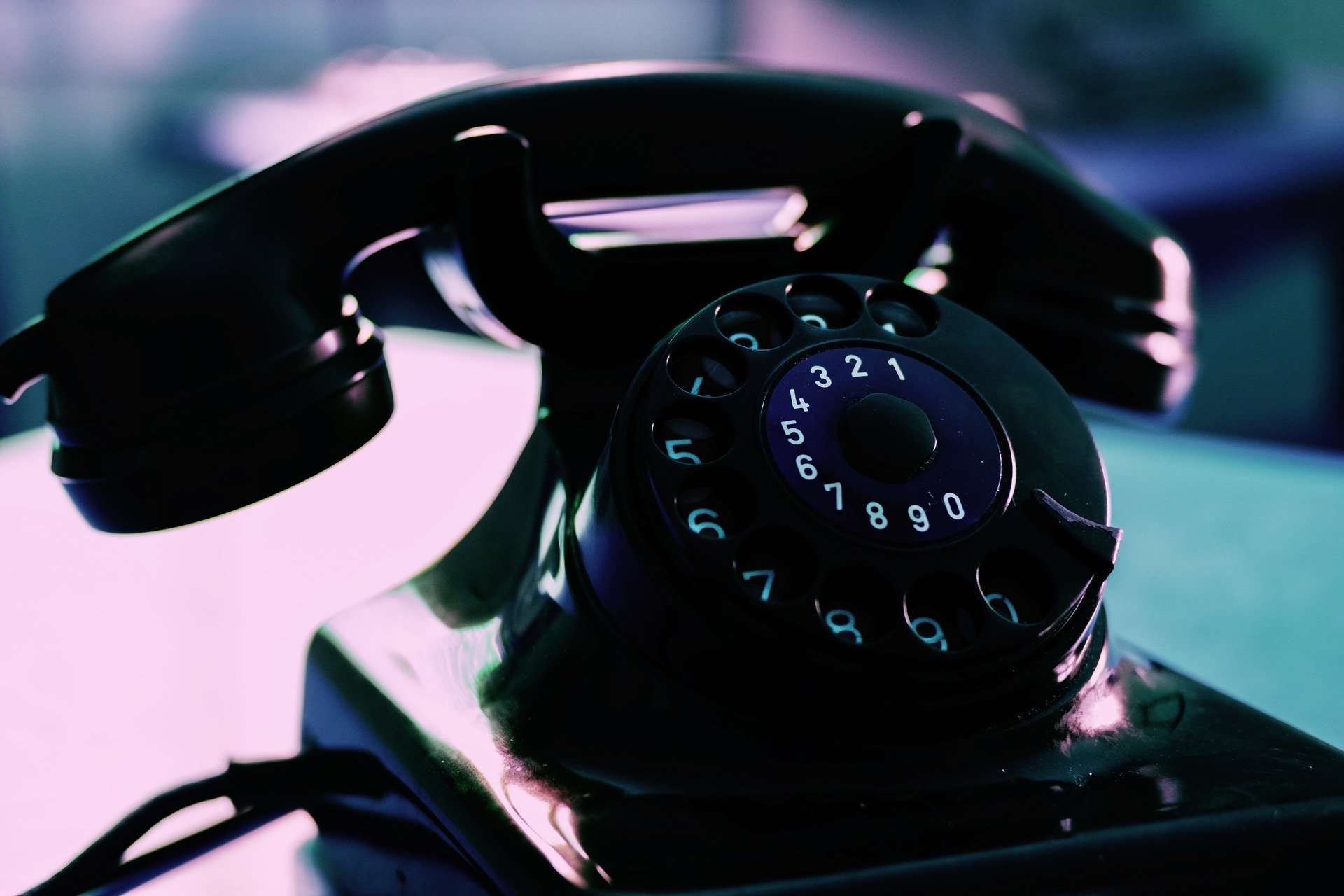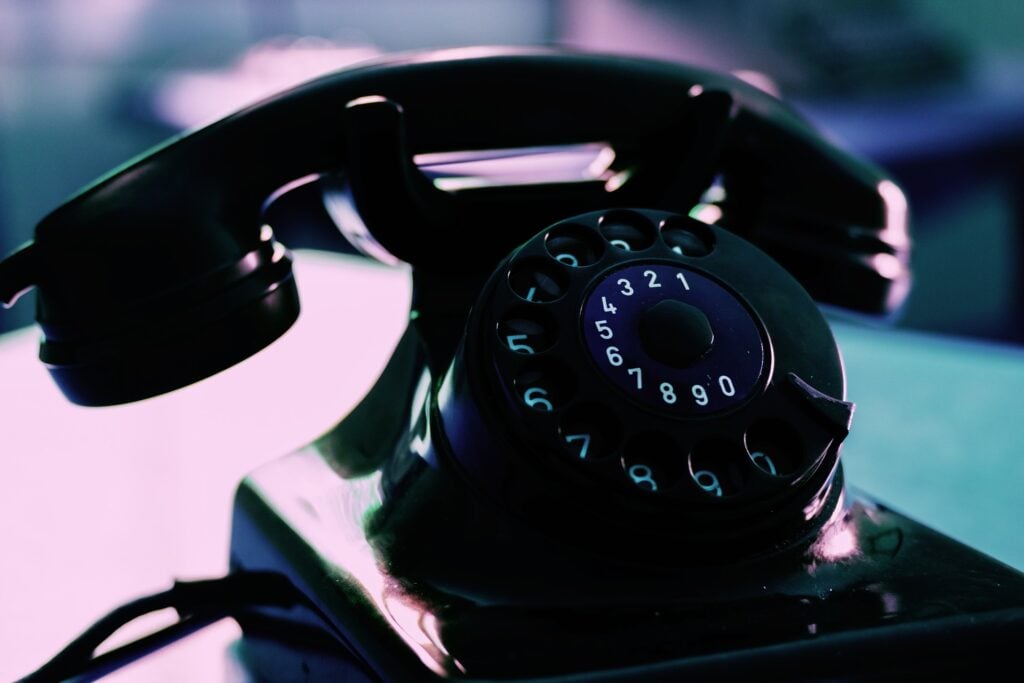 I haven't been able to determine for certain whether the piece of media to which I'm referring is, in fact, responsible for the legend, or whether it existed in another form beforehand. What I do know, though, is that without that piece of media, this specific version of the legend wouldn't be nearly as widespread as it is today. These days, it's international in scope; numerous lists of creepy phone numbers floating around the internet mention 999-9999 without ever addressing its cinematic tie-in. For that reason alone, I think it's notable — it's a clear example of how urban legends can evolve, taking on lives of their own long after the interest in whatever brought them into the light has faded.
So: Let's take a look at the legend of the Thai death wish number and see how fakelore can become folklore under the right circumstances.
Do You Like Scary Movies?
The piece of media I keep mentioning concerning this particular phone number is easy to find: All you have to do is Google something like "999-9999 Thailand phone number" and you'll bring up a big, bold info card featuring a Thai horror film titled 999-9999 as the top result. Originally released in the fall of 2002, the film follows a group of teenagers as they fall prey, one by one, to a phone number shared with them by a new student who has recently transferred to their school. According to this new student, if you call the number 999-9999 after midnight and make a wish, your wish will come true — but you'll also die soon after. Not entirely believing the legend the transfer student tells them, the teens each place a call to the number, make a wish, and then die as a result of their wish in increasingly creative ways as the film goes on.
999-9999 comes across as a sort of hybrid of three other horror films: Kairo from Japan (known as Pulse in English), Final Destination from the United States, and Ringu, again from Japan. All three of these films predate 999-9999 — Kairo, which features a sort of virus of despair transmitted via phone call, was released in February of 2001; Final Destination, which covers the freak accident death angle, arrived in March of 2000; and Ringu, with its cursed video tape and subsequent phone call notifying viewers of their impending doom, came along in 1998 (the original novel on which Ringu was based had also previously seen publication way back in 1991) — but I think it's worth noting that they predate it only by a handful of years. The tropes explored in each would have been at the fore when 999-9999 was in production, so although I haven't been able to find much concrete information about the making of the film, it wouldn't surprise me to find that those three earlier films served as inspiration for this one.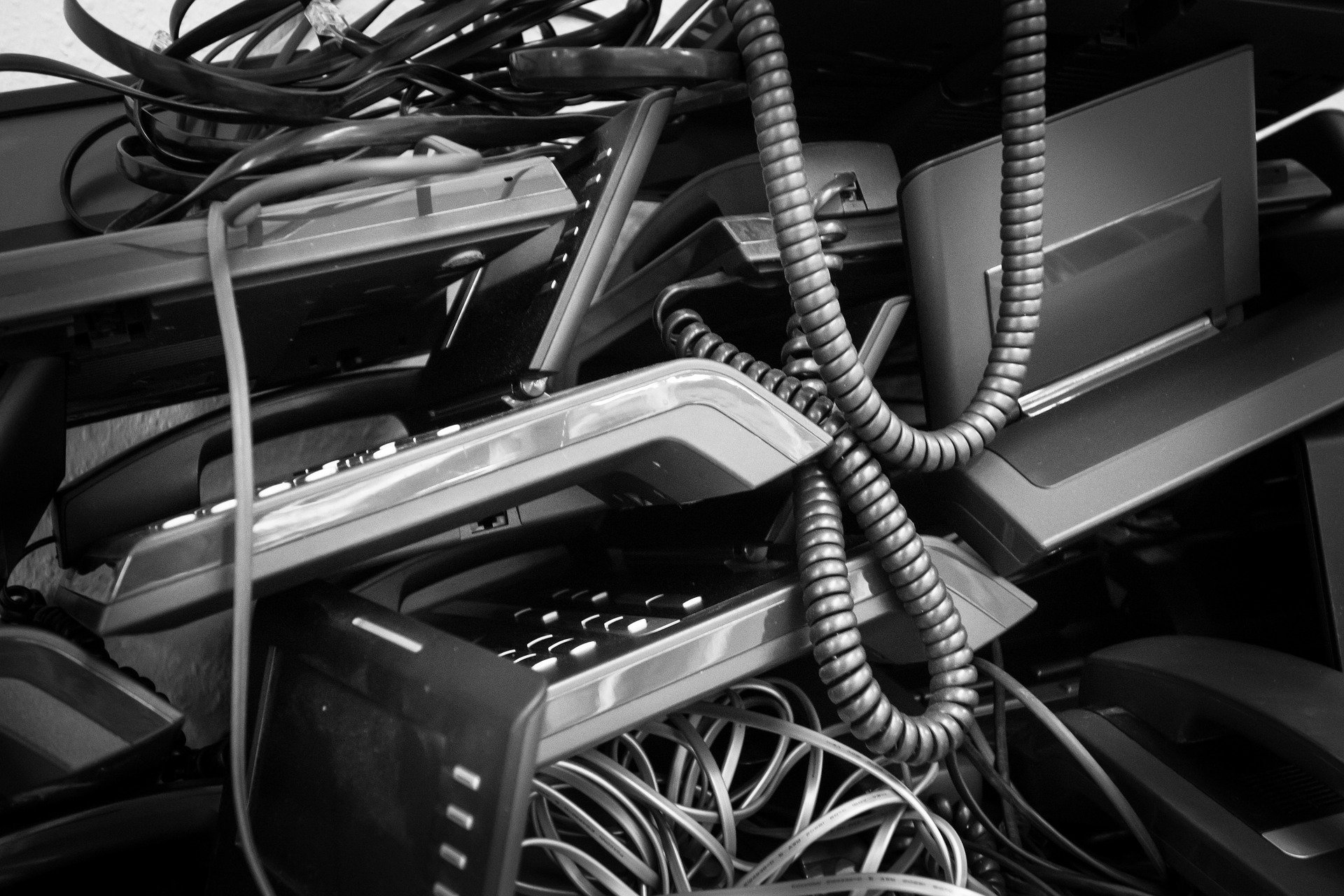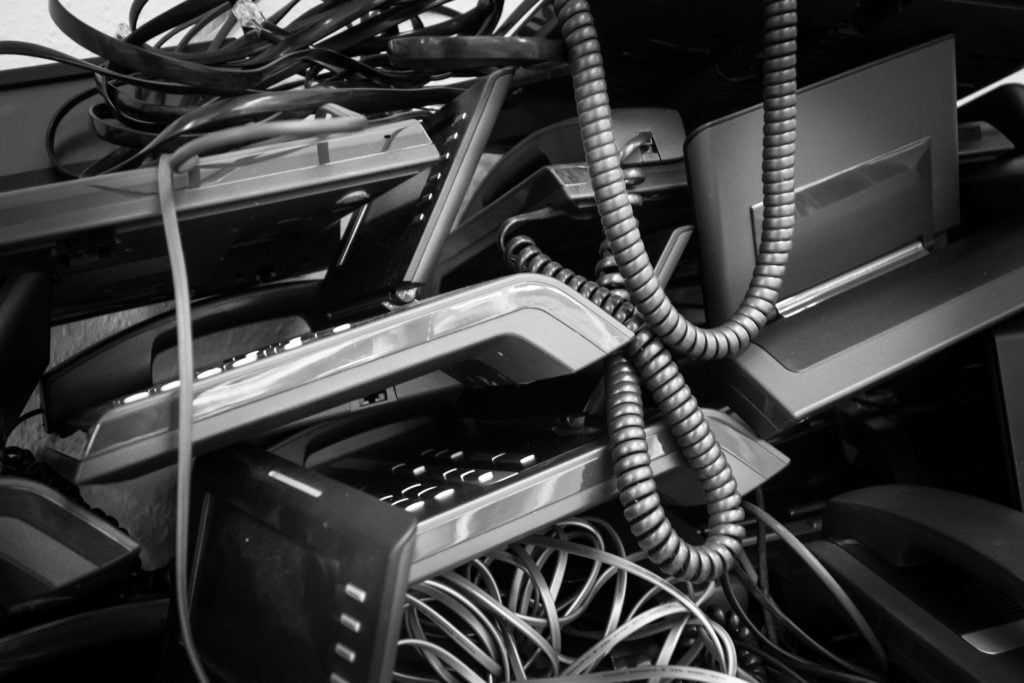 What's more, Ringu, like 999-9999, also had a real-life, phone-related urban legend associated with it: That of Sadako's phone number, the earliest mention of which I've been able to find dates back to early January of 2000. As is the case with 999-9999, calling Sadako's number — 090-4444-4444 — would result in your death not too long after. What makes 999-9999 different from Sadako's number is that Sadako's number, though, is that Sadako's number actually is a real phone number — it's just not actually related to the Ringu franchise in any way. You can call it, and if you do, you'll hear some eerie and inexplicable noises on the end. But although the prevailing explanation for the number's existence is that it was set up as a marketing stunt for one of the Ringu films, it turns out that it's actually an access number — a test line for one of Japan's phone carriers.
999-999, however, isn't a real number — or at least, not in the same way that "Sadako's phone number" is. And that's extra interesting when you consider the tag tacked onto the trailers for the film titled 999-9999: The tag claimed that the movie was "based on a true story that shocked the whole country."
Was it? If it was, that would answer the question of whether the legend existed prior to the movie or whether the movie is responsible for the legend's existence: It would unequivocally prove that the legend came first. So, I looked into it — and here's where it starts to go off the rails a little.
The Chicken Or The Egg
When digging into the veracity of an urban legend, it's often useful to look at who's talking about the story, when they're talking about it, and how they're talking about it — so that's what I did with the phone number 999-9999 in relation to the film 999-9999. Since 999-9999 was released in 2002 — and since the legend has spread widely across the internet specifically — that means that we want to look at online chatter about cursed phone numbers across Thai sites both before and after 2002.
Now, as I frequently note when researching subjects that hail from countries and cultures whose languages I don't speak, my tools are limited; I often have to rely on Google's imperfect English translations of websites written entirely in other languages, and in the case of phone numbers, I'm not usually willing to incur terrifyingly massive fees to dial internationally. However, two strategic Google searches considered together yield something worth noting here: Looking up "999 9999 หมายเลขโทรศัพท์" ("999 9999 phone number" in Thai) does bring up a number of results focused on the death wish number legend, including a variety of posts on the venerable Thai web forum Pantip. But if you look up that same phrase and limit the results to those dated 2001 and earlier, it doesn't bring up anything related to the legend. Not one hit. This suggests to me that the legend may have been created specifically for the film — and that now, more than 15 years later, the legend has become somewhat divorced from the film, standing and proliferating on its own.
But what of 999-9999's claim in its trailers that it's based on a true story? If there's a real story behind the film, wouldn't that mean that the legend existed first? Well, yes… if, that is, the claim is true — which it might not be. I looked for a specific "true" incident — a news article, an old piece of folklore, anything — cited as the inspiration for 999-9999. I looked hard. And I found nothing.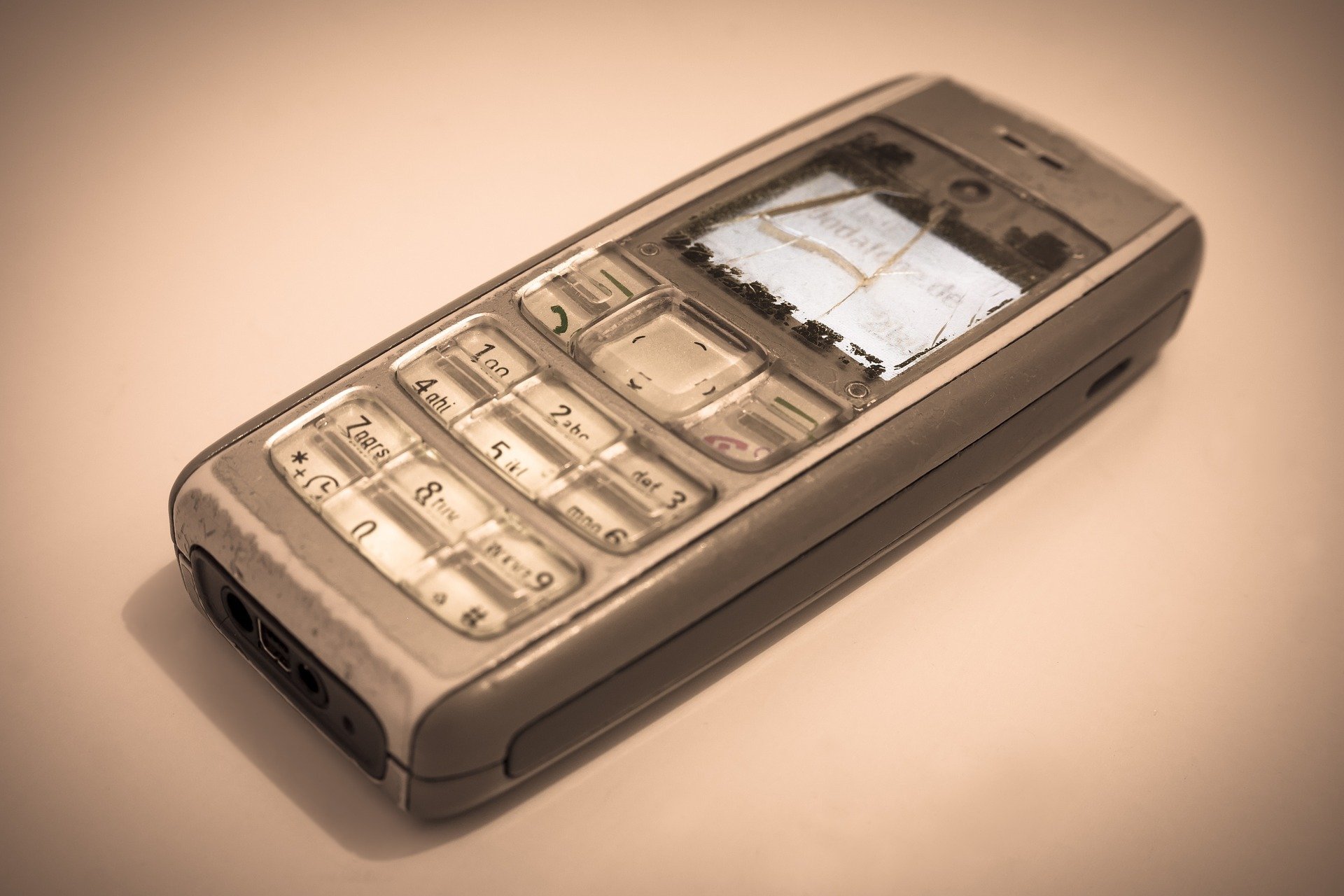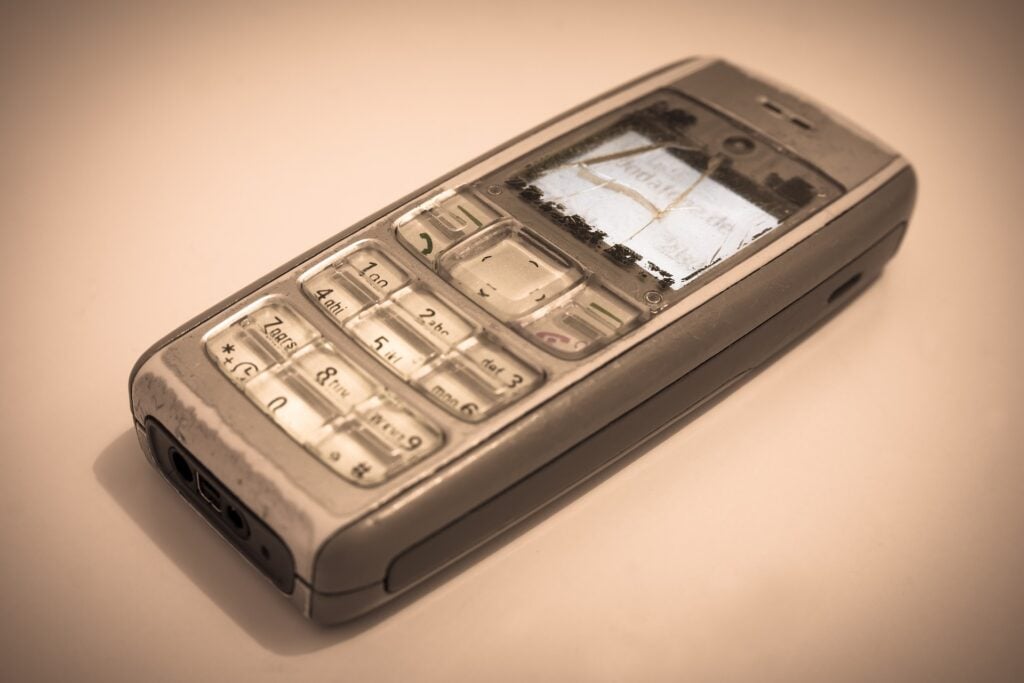 I'm not the only one who has tried to find that "true story" and come up empty, either. In this post on Pantip from 2016, for example, a user wrote (in Thai, via Google Translate) that they, too, had attempted to find reputable sources online identifying the "true story" on which the film claimed to have been based, but failed to locate anything about it at all. They asked if the story had perhaps originally spread by word-of-mouth instead. And while some of the responses do feature hazy recollections of rumors of a cursed phone number circulating sometime in the past (although it's worth noting that these recollections don't specify any particular years in which the rumors were popular, nor do they identify any specific phone numbers associated with the rumors), a number of others assert that the film's claim is a lie — a conceit made up to intensify the horror.
To be honest, it wouldn't be surprising if this was in fact the case. Claiming something to be "based on a true story" when it really isn't is a well-worn narrative convention for horror films. After all, The Texas Chain Saw Massacre, which was released in the United States in 1974, claimed to be based on real events, too — and although we do know that serial killer Ed Gein was part of the inspiration for Leatherface and his family (among several other fictional film villains), the actual events of the film never occurred.
Is it possible that I just failed to pull up the alleged "true story" due to the language barrier? Of course. But if there really were a true story behind it all, you'd think that by now, someone — a critic, a journalist, a filmmaker, someone — would have written something somewhere on the internet about it, either in Thai or in English. And yet, I found nothing.
That's always the way it is with a good urban legend, isn't it? Whoever is telling it swears that it happened to someone who knows someone they know — but that original source is nowhere to be found.
Seeing Is Believing
That's actually the most interesting to me about all of this — the fact that we're probably looking at a manufactured urban legend created specifically for a piece of fiction (primarily to make money — hi there, film industry) which has somehow evolved into an actual urban legend. The question then becomes exactly why this manufactured urban legend is so believable — and the answer to that question, I think, has a lot to do with the fact that it's essentially designed to tick all the boxes when it comes to qualities inherent to urban legends.
First, let's start with numeric superstitions. According to Thai superstition, the number nine is actually considered lucky: The word for it sounds similar to the word that means "progress" or "moving ahead," so the number nine is associated with forward motion — a good thing. Knowing this, it seems… odd that a supposedly "cursed" phone number would be made up entirely of nines, doesn't it? After all, it's more common to find cultures avoiding certain numbers due to their associations with negative things than positives ones: The number 13 being considered unlucky in many Western cultures has led to a tradition of hotels "skipping" the 13th floor, jumping instead from 12 directly to 14; in Japan, a number of superstitions existing surrounding the number four, typically due to the word for the number ("shi") sounding similar to the word for death; more recently, it's sometimes said that you should never call the phone number 666-6666 because it's the devil's number (666 being the number of the beast); and so on and so forth. So what's the deal with a "cursed" number in Thailand being constructed out of lucky numbers?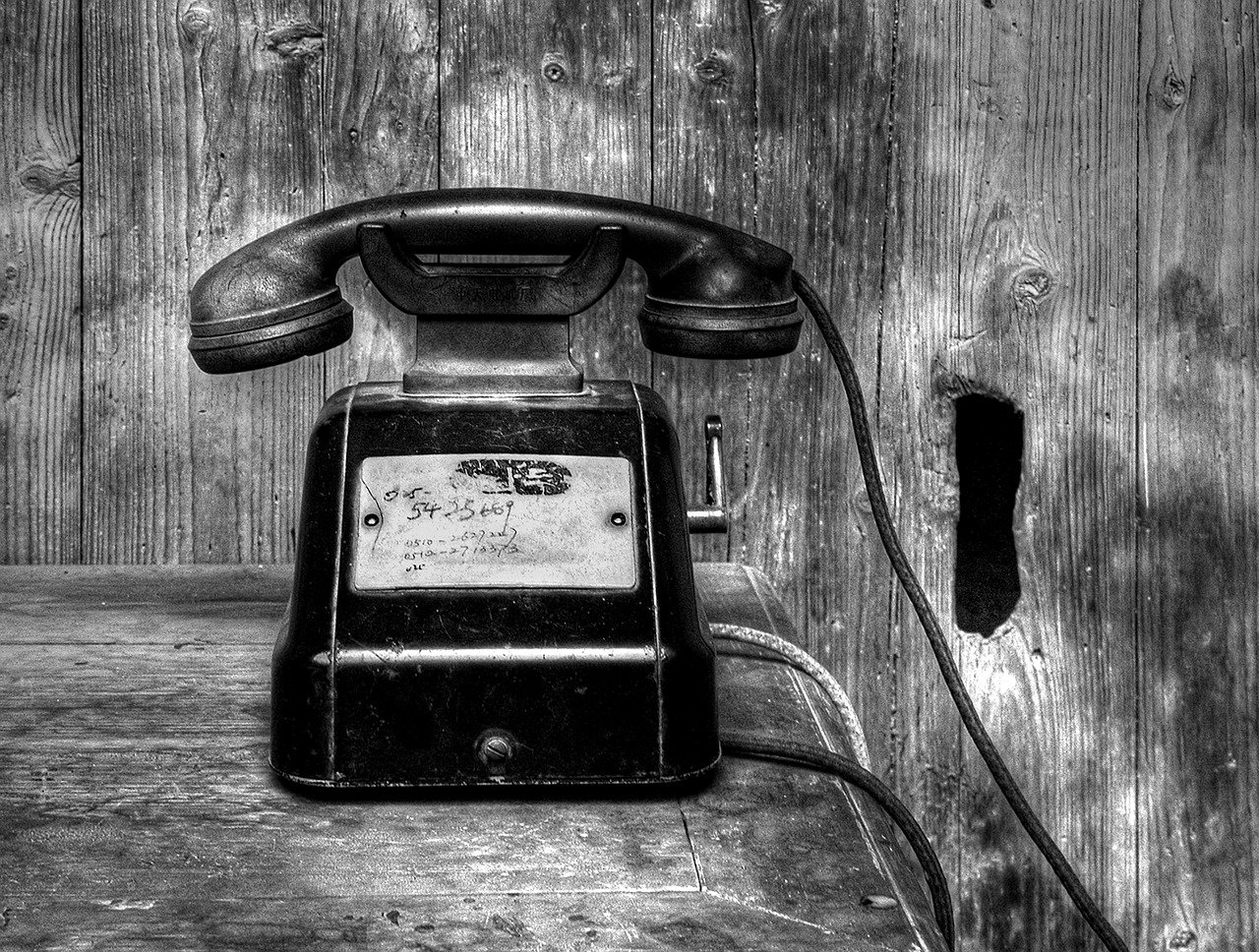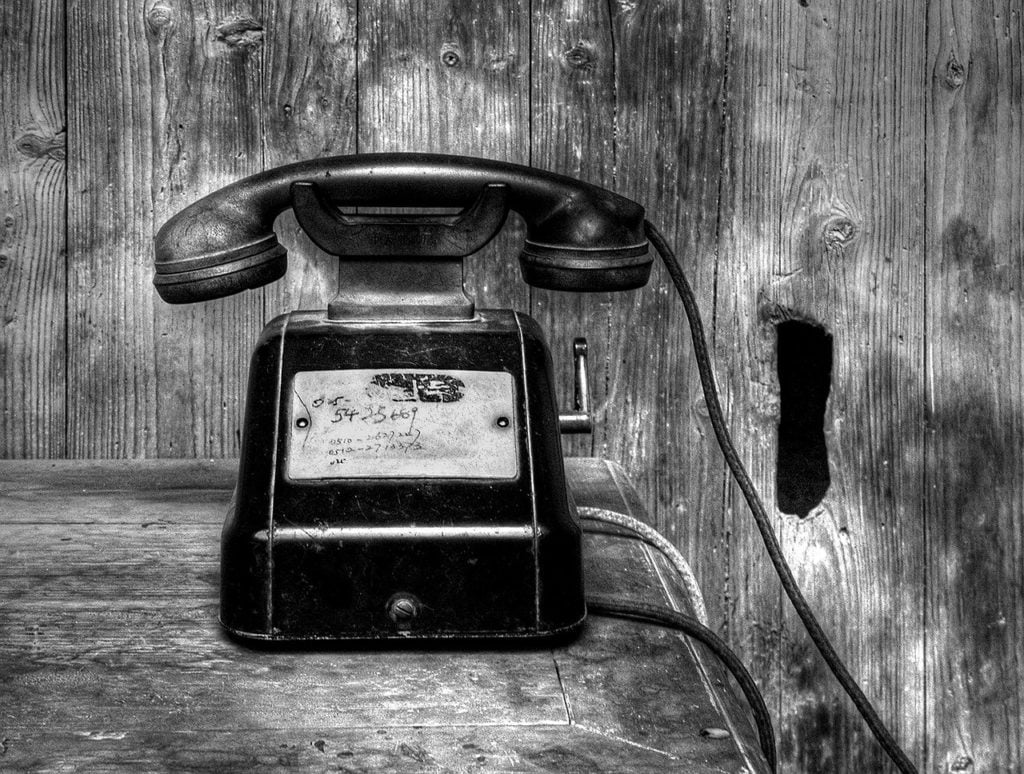 This is mostly a theory, but I suspect it might have something to do with the "wish" part of the legend. If the digit nine is meant to see you moving forward into the future with luck and prosperity, then it would make a certain amount of sense for a phone number said to promote wish fulfillment to be comprised of nines. But given that the wish you make after calling the number is also said to lead to your untimely demise… well, that's sort of a message to be careful what you wish for, isn't it? Here, we see the classic trope of numeric superstitions feed into another common trope for these sorts of stories: It's a cautionary tale — just like all good urban legends are.
What's more, I'd actually consider the 999-9999 legend to be related to the "red numbers" legend — a cousin, if not a sibling. Both types of phone numbers are said to kill you; the only real difference is that you have to actually make the call to one yourself, while the other targets those on the receiving end. What's more, I've seen a few other short pieces investigating the 999-9999 legend bring up the fact that in 2007, emails and text messages began circulating in Africa, the Middle East, and other parts of Asia warning people not to accept phone calls from certain numbers because they would expose you to high-frequency signals that could harm or kill you. In truth, these messages actually began making the rounds several years earlier in 2004 — just two years after 999-9999 was released.
The timing is right. With interest in these two legends kicking up so close to each other, one might well have fed into the other. And, like an ouroboros, the snake just keeps eating its own tail.
Bending Reality
Although I did previously assert that 999-9999 isn't actually a real number, that's… maybe putting it too simply.
First, the format of the number — seven digits, with a hyphen between the first three and last four — is valid in a number of places, including not just Thailand, but also the United States. That means that, technically, you can try to call it.
Whether or not it goes through is a different story entirely.
First, the country matters. The legend specifically pegs the curse to a Thai number, so calling it in another country — even if the format matches — wouldn't trigger the "curse," if such a thing were real. However, perhaps because the format is valid in other countries, many websites explaining the "cursed" nature of 999-9999 — particularly English-language sites — omit the fact that the legend is specific to Thailand.
This is a fatal error. In fact, most of the American YouTubers who have published videos of themselves dialing the alleged number may not have actually dialed the correct number for this very reason.
In most of those videos, you can see them dialing 999-999-9999 — that is, they dialed within the United States, rather than dialing out to Thailand. To call the 999-9999 number in Thailand from the United States, you'd need to dial 011 (to call out from the U.S.), then 66 (to dial into Thailand), then an area code, and then 999-9999. The area code is probably 2; my understanding of Thai numbers is that these days, most fixed-line subscribers have six-digit numbers — except for subscribers located in the cities covered by area code 2. There, the numbers are seven digits long; ergo, 999-9999 probably requires the area code 2 to reach within Thailand.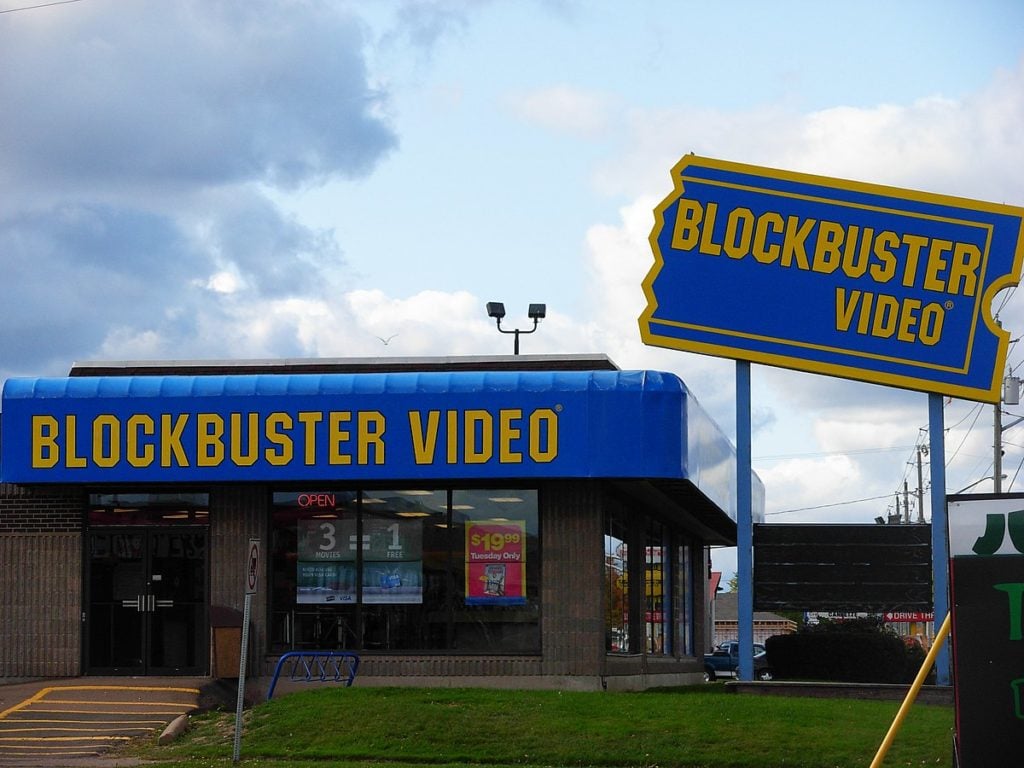 But even if you never try to call 999-9999 yourself, though, you might still receive a call from that number — sort of. Up until about 2013, for example, if you received a call from that number in the United States, there's a good chance that it was from Blockbuster Video. That's the number that displayed on most caller IDs when the company's automated phone system dialed out to customer numbers. Did you neglect to return a movie on time? Have you forgotten to pay your late fees? Congrats; you just increased your chances of getting a call from 999-9999. Obviously that's not going to be the case anymore, though; Blockbuster went bankrupt in 2010 and closed virtually all of its stores by 2013. There's currently one Blockbuster left in the United States — it's in Bend, Oregon — but the Blockbuster automated phone system isn't really making calls anymore on behalf of just that one store.
There's another explanation, too, though. As Tulsa World's Action Line noted way back in 2007, 999-9999 is a commonly used spoof number employed by callers wishing to mask their actual number from the person on the receiving end of the call. Spoofing — that is, causing the number of an incoming call to display on the recipient's phone or caller ID as a number other than what it actually is — has been an issue for years, but with the rise of the internet and VoIP technology, it's become incredibly easy to spoof a phone number. It's annoying, but it's legal — and these days, if you get a phone call from a number displaying as 999-9999, odds are it's a telemarketer spoofing their own number.
Mystery solved?
Perhaps.
But for what it's worth…
The Old College Try
…I did actually call 999-999-9999, knowing that it probably wasn't the actual "cursed" number. Like all those YouTubers who tried to call it, I'm based in the United States, so although the format is valid here, dialing 999-999-9999 isn't going to connect you with the Thai number. (Again, to reach the actual "cursed" number, I would have needed to call 011+66+2+9999999.) The number didn't go through, in any event; I just got a standard "The call cannot be completed as dialed" automated message you get when you call a number that isn't actually in working order here.
But an hour or so later, my phone rang. I didn't recognize the number — it was from a Washington, D.C.-area number, not from 999-9999 — so normally, I wouldn't have picked up; I tend not to answer calls from numbers I don't know. (My philosophy/rule is that if it's important, then whoever is on the other end will either leave me a message or call back. If they don't do either, then it's probably a robo-call.) However, since I was actually waiting on a call from a D.C.-based service at the time, I answered it, thinking it might be the call I was expecting.
It wasn't.
There wasn't a live person on the other end; it was a pre-recorded message repeated twice by a feminine-sounding voice. But I can't tell you what the message actually was, because it wasn't in English — it was in Chinese. (My Chinese is basically non-existent, but I do know enough to be able to identify "ni hao" as "hello" in Mandarin.)
Initially, it hadn't even occurred to me to connect the dots between having called 999-9999 earlier and receiving a strange, undecipherable call later. What's more, it's true that the message wasn't spoken in Thai; if it had been connected to the 999-9999 legend, it would have been much more likely to be in Thai than in Chinese. But when I answered the phone and heard… that on the other end, I couldn't help but thinking of all the reports from real people I dug up while researching this piece — reports detailing odd text messages, repeated one-minute calls in the middle of the night, and so on and so forth.
Are we all cursed now? Probably not. We've all likely just been on the receiving end of some weird telemarketing efforts.
And yet…
…And yet.
I wonder.
For more creepy, cursed phone numbers, click here!
***
Follow The Ghost In My Machine on Twitter @GhostMachine13 and on Facebook @TheGhostInMyMachine. And don't forget to check out Dangerous Games To Play In The Dark, available now from Chronicle Books!
[Photos via Bru-nO, Didgeman (1, 2), christels/Pixabay; Stu pendousmat/Wikimedia Commons]