Previously: Lucia Joaquin.
(CW: Homicide, abuse, disturbing true crime and news stories.)
Type: MP (Mysterious Principle).
Period/location of origin: Unknown. Subject was first identified in April of 2017 by the website Awake In My Mind, but has evidently been in operation for quite some time. Subject is also not limited to operating in a single geographic area; the possibility exists for subject to be a worldwide phenomenon.
Appearance: Subject appears to be a theory which states that, for every person named Jessica who is murdered, another Jessica must kill someone else. It should be noted that this theory has not been definitively proven; however, the correlations between incidents seem out of the ordinary.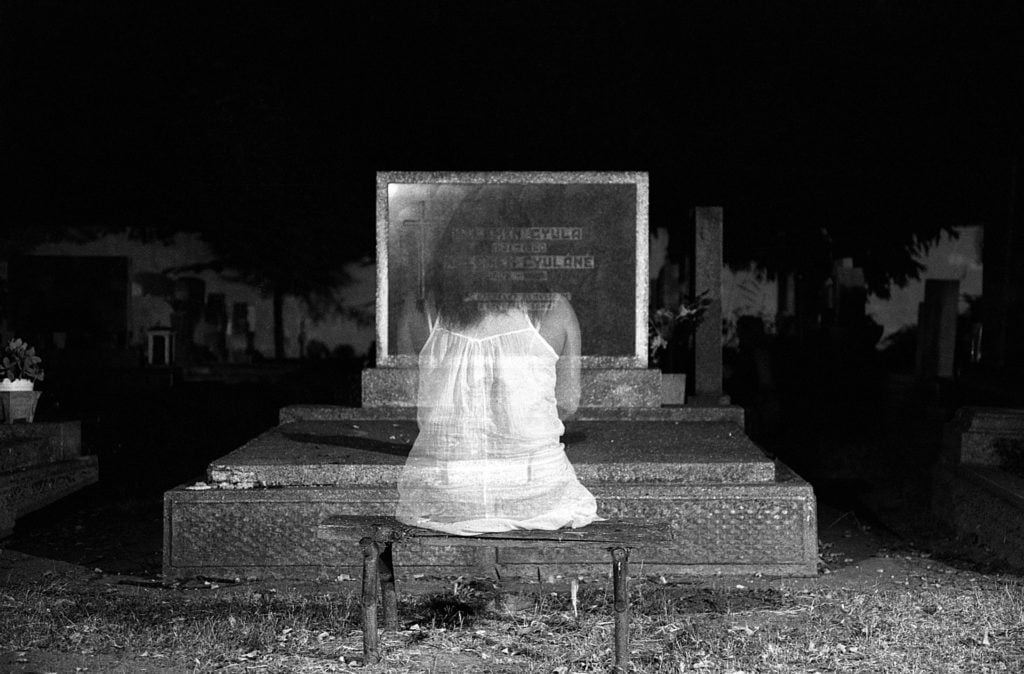 [Like what you read? Check out Dangerous Games To Play In The Dark, available from Chronicle Books now!]
Modus operandi: Although it is unknown what may have… instigated subject, there do appear to be a few "rules" that govern the principle:
The dates of each pair of deaths must be close together; generally, they are within six months of each other, although there may be as much as a year and a half between them. They must occur within one to two consecutive calendar years.
The number of victims and killers tend to balance each other out from year to year. For example, if the number of Jessicas who have been killed is greater than the number of Jessicas who have killed, the Jessicas who have killed will generally commit more murders to maintain the balance.
The means of death tend to match in each pair of cases — for example, a case with a Jessica who is killed by bludgeoning may be paired with a Jessica who kills by bludgeoning. However, this is not always the case.
If a Jessica has been marked for death, but is not murdered by someone else, she will likely suffer some form of accident instead.
It is possible that the phenomenon is not limited to the sequence of a Jessica being killed being followed by a Jessica killing; it is also possible that the reverse may be true — that is, for every Jessica who kills, another Jessica must die. (See: Jessica Carson and Jessica Martel.)
Containment: Unknown.
Additional notes: As previously noted, subject was first identified by the website Awake In My Mind. In an examination of more than 30 cases, the site identified a number of unusual correlations. Cases identified by Awake In My Mind as possible connections to subject include:
Jessica Carr and Jessica Wiseman:
Jessica "Jessie" Hurlstone and Jessica Colwell:
Jessica Carson and Jessica Martel:

On Dec. 2, 2008, 20-year-old Jessica Carson and her boyfriend, Blaine Milam, also 20, killed Carson's 13-month-old daughter in what they claimed was an attempted exorcism in Texas. Both were convicted of capital murder; Carson was sentenced to life in prison without the possibility of parole, while Milam was given the death penalty.
On April 29, 2009, Jessica Martel, 27, was strangled to death by James Gary Urbaniak, 29, at her home near Edmonton, Canada. Urbaniak was sentenced to life in prison without parole for 10 years for the crime.
This pairing may be an example of the reverse of subject's initial proposition — that is, for every Jessica who kills someone, another Jessica dies somewhere else.
Other cases that may be connected to subject, but which were not expressly identified by Awake In My Mind's piece on subject, include:
Jessica Lal, Jessica Dishon, and Jessica Williams:

On April 30, 1999, 34-year-old bartender Jessica Lal was shot to death at her place of employment, the Tamarind Court restaurant, in New Delhi, India. Although all nine of the originally charged alleged perpetrators were acquitted in 2006, Manu Sharma was later convicted of the murder and sentenced to life in prison plus a fine; two others, Vikas Yadav and Amardeep Singh Gill, were also given four years in prison plus fines.
In September of 1999, Jessica Dishon, 17, disappeared from her home in Kentucky; she was found dead 17 days later at a dumping ground called the Salt River bottoms. Her uncle, Stanley Dishon, pled guilty to her murder in 2015 and sentenced to 20 years in prison.
On March 19, 2000, Jessica Williams was driving under the influence of marijuana in Las Vegas when she fell asleep at the wheel and crashed into six teenagers, killing them. She was found guilty of six counts of felony driving with a prohibited substance in her blood, as well as of drug possession and drug use. She was sentenced to 18 to 48 years in prison and has recently tried for, but was not granted, parole.

Jessica Phelps and Jessica Holtmeyer:

On July 1, 1997, four-year-old Jessica Phelps vanished from her home in Flint, Mich. Her remains were found during an excavation for a county ditch project on April 2, 1998. Her murder remains unsolved.
On May 10, 1998, teenager Jessica Holtmeyer and her boyfriend, Aaron Straw, killed 15-year-old Kimberly Jo "Kimmy" Dotts in an positively brutal fashion in Clearfield County, Pa. Both Holtmeyer and Straw were convicted of first-degree murder and were sentenced to life without parole.
Many more possibilities exist. You'd be surprised what you can find with a little… exploration.
Recommendation: If you have any children, don't name them Jessica.
If you are named Jessica… consider changing your name.
Resources:
Awake In My Mind: The Jessica Phenomenon.
Assorted news items and stories have been linked throughout; click through for more about each individual case.
***
Follow The Ghost In My Machine on Twitter @GhostMachine13 and on Facebook @TheGhostInMyMachine. And don't forget to check out Dangerous Games To Play In The Dark, available now from Chronicle Books!
[Photo via brenkee/Pixabay]