Previously: "I Proposed To My Girlfriend, But She'd Been Replaced."
In some ways, the creepypasta "Knocking" reminds me of Fredric Brown's "Knock" — the short story that begins with a standalone short-short story all its own. You know the one: "The last man on Earth sat alone in a room. There was a knock on the door…"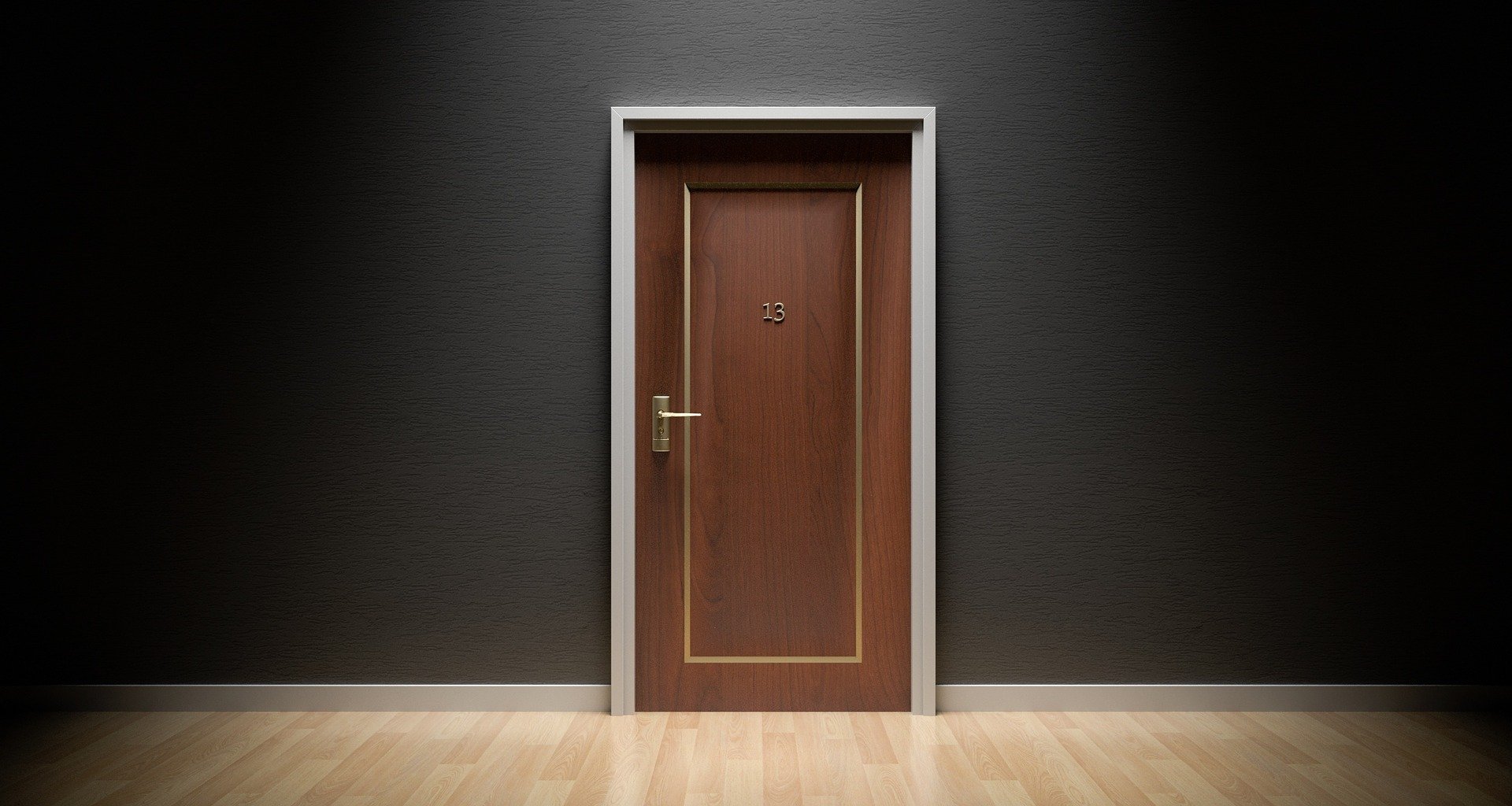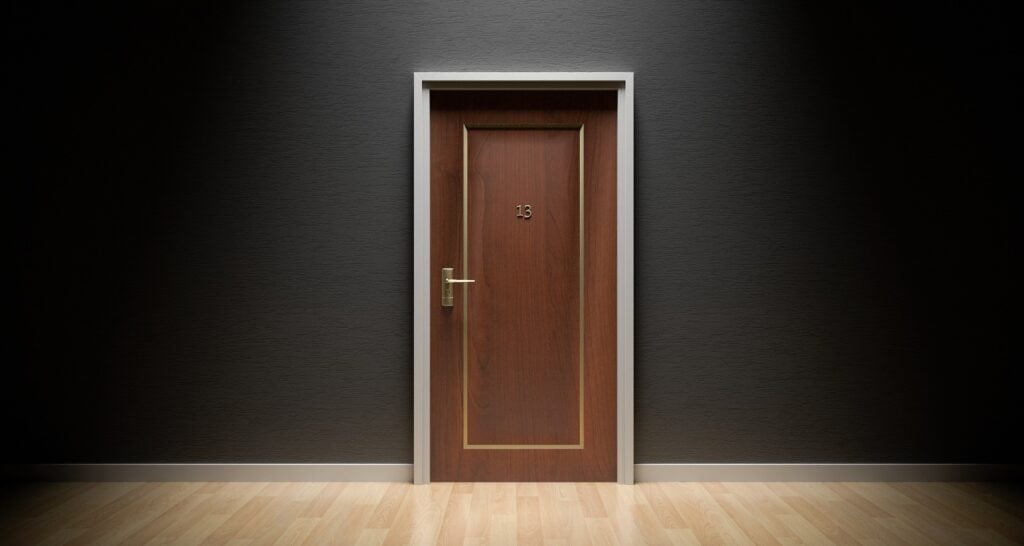 Of course, "Knocking" departs dramatically from there; while Brown's story is sci-fi, "Knocking," written by Steven Shorter and available on the Creepypasta Wikia under a CC BY-SA Creative Commons license, is straight-up horror. Indeed, it's a terrific example of how horrifying the most mundane things can be: Sure, it's not unusual to hear a knocking at your door… but what if you're not expecting anyone to visit? What if the door in question isn't the door to you home or your office, but the kind of door one doesn't expect to hear someone knocking on? You have no idea who or what could be on the other side; the party responsible for the knocking is an unknown quantity, and that's terrifying.
[Like what you read? Check out Dangerous Games To Play In The Dark, available from Chronicle Books now!]
Of course, it's also worth remembering that one day, your positions could be flipped. What happens when you're the person on the other side?
Food for thought.
It started when I was six years old.
I was in school, it was the middle of a reading lesson, and I needed to pee, badly. At that age, actually, a fair few kids still wet themselves, and I always got paranoid about embarrassing myself in public like that. I stuck my hand up and told Mrs. Zebby that I needed to use the bathroom. After the usual speech about how I "should have gone at break", she gave me the key to the Disabled-Access toilet. (As it was the closest one to my classroom.)
It was the middle of fifth period, and the corridors were empty and seemed cavernous to me: I was a short, scrawny thing back then. I sometimes had trouble with doors, especially unlocking them, and I fumbled for a good minute or two in trying to get the blasted thing open.
Anyway, as I sat on my porcelain throne, there came a knocking at the door.
"Someone's in here," I called, disgruntled at this disturbance.
There came a pause, then the knocking resumed. It was faster now, more determined.
"Wait a minute!"
The knocking slowed, and a voice replied:
"Let me in. I need to come inside."
The speaker's tone was thin and reedy: an adult I didn't recognise. I may have been six, but I also had a fairly good understanding of bathroom etiquette. Mainly that you didn't let more than one person into an area only slightly larger than a cupboard.
"Go away!"
The knocking intensified again, until it was a frantic drum-beat, just a few feet from me and out-of-sight. I heard the voice shouting something, growing more and more desperate:
"Let me in! Just open the door, please!"
I was terrified, by that point. The hammering and yelling was so loud, and yet nobody had come to investigate it. Eventually, my teacher came to find me, angry because I had been gone almost half an hour. When I refused to open the door to let her in, she got a spare key from the receptionist and then took me to the headmaster's office and called my parents. I was suspended for the rest of the week. I never told anyone what happened.
***
Follow The Ghost In My Machine on Twitter @GhostMachine13 and on Facebook @TheGhostInMyMachine. And don't forget to check out Dangerous Games To Play In The Dark, available now from Chronicle Books!
[Photo via qimono/Pixabay]