Good news for anyone who's been in mourning since The Black Tapes Podcast reached its conclusion: The Last Movie, a new podcast from the Public Radio Alliance, is arriving soon. Very soon — in seven days, to be precise. And although not much is known about it yet, we'll be getting answers to a good deal of our questions pretty quickly: The entire podcast — all six episodes — is dropping on the same day. Mark your calendars, folks; March 27 is going to be a trip and a half.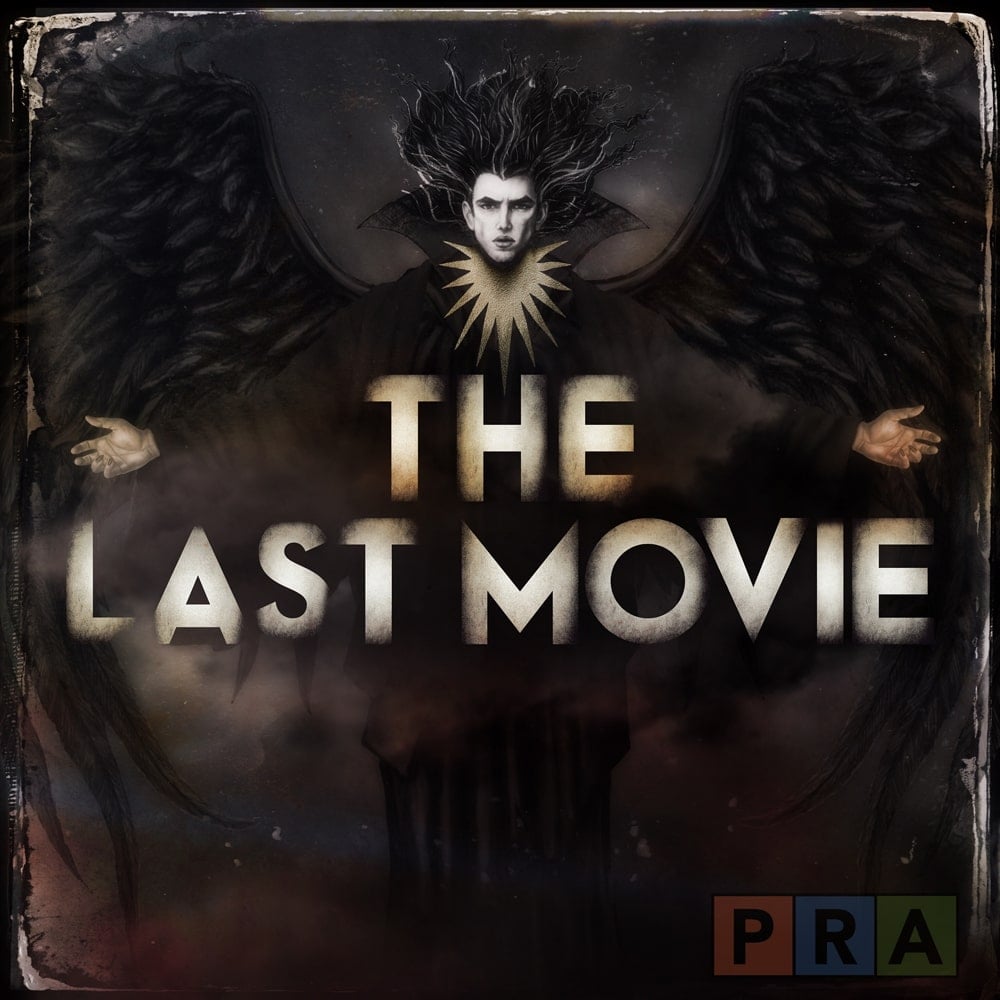 The Last Movie will feature Tanis' Nic Silver and Meerkatnip, rather than Carly Parker or Alex Regan. From the Public Radio Alliance website:
"Host Nic Silver and regular contributor MK, explore the possible existence of 'The Last Movie,' an infamous underground feature film, reputed to drive you insane. Legend has it that every screening of this film was surrounded by bloodshed and controversy: one reviewer actually described slipping on blood in the aisle, as he ran through dozens of people trying to tear him apart."
[Like what you read? Check out Dangerous Games To Play In The Dark, available from Chronicle Books now!]
Sounds fun, no? In an eerie and gruesome kind of way, that is. (Then again, if you weren't into eerie and gruesome, you wouldn't be here reading this right now, would you?)
Interestingly, the fact that this is the latest offering from the Pacific Northwest Stories/PRA team; as one Reddit comment on the PNWS subreddit from March 2017 noted, "The Last Movie" was mentioned twice in season two: Once in episode 201, and again in episode 204. In 201, MK dug up some messages traded between Section and Parzavala discussing a film from the 1970s that allegedly caused great psychological distress to anyone who watched it; it's known on the deep web as "The Last Movie." Why? Because if you watch it, it'll be the last thing you ever see before you die. MK was unable to locate a copy of the film, so she wasn't convinced it actually existed.
Then, in 204, she mentioned it briefly again while helping Nic take stock of where he was at in his investigation. "I would love to see that evil movie, though — that thing called 'The Last Movie?' You know, because it's the last thing you ever see?" she said. Nic told her he'd let her know if he heard anything else about it; she agreed to do the same.
And, well… it looks like this "Last Movie" turned out to be worth a series all its own.
There's a short trailer currently posted on the PRA website for it, although you'll have to skip ahead about 45 seconds to get to it. (The first 45 seconds of the audio file is useful information about the podcast, though, such as when it will drop, so definitely listen to the whole thing if you've got five minutes to spare.) The trailer begins — as PRA and PNWS podcasts so often do — with a sort of audio collage, a sequence of voices speaking first individually, then layered on top of each other.
A woman asks: "What was it about the film that was so terrible?"
A man replies: "…Well, there was an… incident… more than one, actually."
A man says: "Based on the rumors, I'd say we're probably safer keeping Pickman where he is—in the past. Mysterious, but…"
Nic's voice: "…But what?"
The man again: "But unable to affect us."
A man: "When people visit or look into the places listed on these pages, they die."
A woman: "It's not for us to see."
If you enjoyed the novels Night Film, Flicker, or House of Leaves, The Last Movie sounds like it might be your freaky cup of tea; the same goes for fans of either Ringu or The Ring. (It's me. That person is me. I love all of those tales; I am endlessly fascinated with the intersection between film and weirdness.)
I'll admit that I fell off the Tanis wagon a bit — I think it had something to do with the fact that the search being conducted in the story was for something that no one could define, and while I'm all for ambiguity, there's been so much ephemera in it that I honestly got a little bored. Now that The Black Tapes is over (EDIT: Or is it?) and while Rabbits remains in limbo, however, I'm definitely in the market for a new podcast in this vein, and the premise of The Last Movie definitely has me intrigued.
All six episodes will drop on iTunes, Spotify, Stitcher, and Google Play on March 27; you can also get the first few episodes a few days early if you support the Tanis Patreon campaign. Find out more over at The Last Movie's page on the PRA website.
***
Follow The Ghost In My Machine on Twitter @GhostMachine13 and on Facebook @TheGhostInMyMachine. And don't forget to check out Dangerous Games To Play In The Dark, available now from Chronicle Books!
[Photo via the Public Radio Alliance]