Previously: Strange and Unusual Haunts.
(CW: Missing children, missing people, homicide, home invasion, etc.)
When we think of Halloween these days, we tend to think of our seasonal spookiness as being fun — a way to celebrate as we revel in coming of cool weather and the shortening of days. But not everything that happens on Halloween is fun; indeed, as the many unsolved mysteries of Halloween can attest, crime is just as likely to strike on Halloween as it is at any other time of year.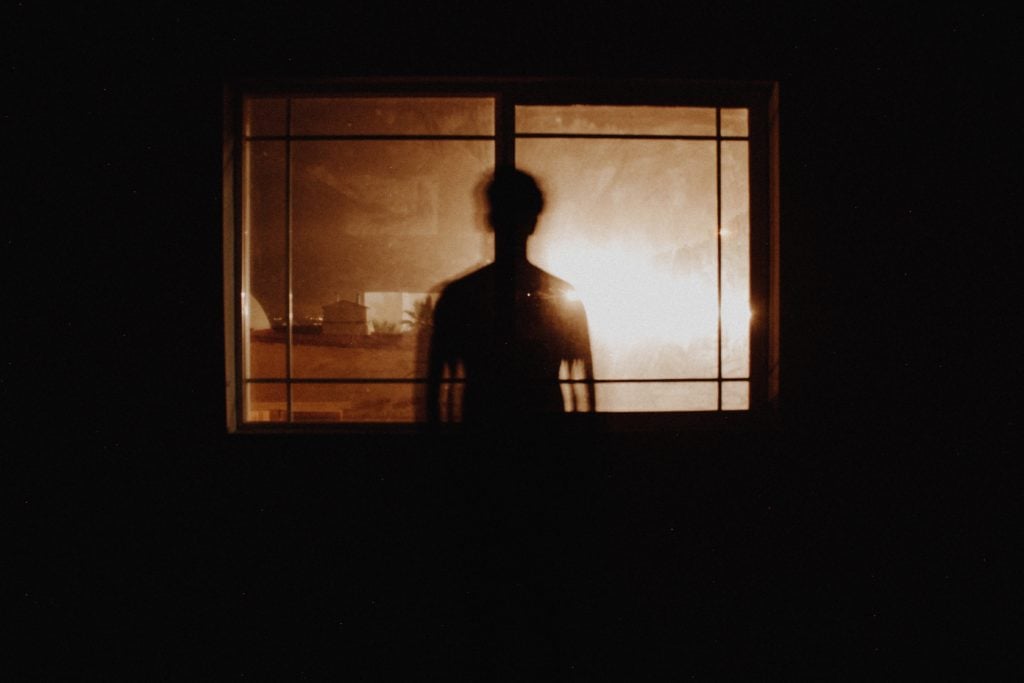 Abductions. Home invasions. Murder. Disappearances. All of these and more have occurred on or around Oct. 31 — and they're not always fictional, not always a backstory created for some spook house or another.
What's more, the collection of chilling, real-life events seen here are just a small selection of the wide variety of crimes that have occurred on Halloween that still remain unsolved; many other victims and their loved ones also still lack justice: Chaim Weiss, the Walker County Jane Doe, the victim known only as "Orange Socks," Ernestine Andregg, Kurt Soca, Tony Bagley, Ronald Sisman And Elizabeth Platzman… the list goes on. And of course, there are many more crimes to have occurred on this holiday that have been solved — although that may be cold comfort all the same.
Watch yourselves this year, and every year. And watch out for each other. Keep yourselves safe.
The Death Of Nima Louise Carter
On Halloween in 1977, Nima Louise Carter was 19 months old. She lived in Lawton, Okla. with her parents, George and Rose Carter; a quiet child, her father later described her as a quick study. "I remember she used to take out the kitchen drawers, stacked them like stairs, and climb up into our cabinets and hide," he told NewsOK in 2007. Her parents were determined not to spoil her, though, so when she started to cry sometime after they had put her down in her crib for the night, they didn't check on her. They hoped she would learn to self-soothe and quiet down on her own.
But when they went to check on her in the morning on Nov. 1, Nima was gone. And when she was finally found a month later, she was dead. Her body was discovered in an abandoned house just a few blocks away from her home, lying next to a refrigerator.
Her abductor — and her killer — have never been found.
There was a suspect, though: Jacqueline "Jackie" M. Roubideaux. 18 years old at the time, she babysat regularly for the Carters; it was suspected that Nima was abducted by someone she knew, which made Roubideaux and other girls and young women who had babysat for the family suspects. What's more, George Carter believes that the culprit may have been already in the room when they put Nima to bed, hidden away in the closet.
There was nothing substantial to connect Roubideaux to the case — but there was this: Several years later, on Oct. 19, 1979, Roubideaux was charged with the murder of Mary Carpitcher, who was three and a half years old at the time of her death in 1976. Like Nima, Mary and her twin sister, Tina, had been abducted in Lawton; they disappeared on April 8. On April 10, several children playing in an abandoned house heard noises coming from a refrigerator — and when they opened it, they found two toddlers inside: Tina, who had spent two days breathing through a hole she had found leading out of the refrigerator; and Mary, who had asphyxiated. Tina later testified that Roubideaux had been the one to lead them away and shut them in the refrigerator. Roubideaux was convicted and sentenced to life; the sentence was upheld in 1985.
Today, some believe Roubideaux was also responsible for Nima's death, while some do not. The similarities between the cases are striking, however — although we'll likely never know for sure. Roubideaux died on Aug. 26, 2005 of liver cancer. She's buried in the Post Oak Cemetery in Indiahoma, Okla. — just half an hour away from Lawton.
The Disappearance Of Cindy Song
Hyun Jong Song — also known as Cindy — was born in South Korea in 1980; in 1995, however, she had moved to the United States to live with relatives in Springfield, Va. She graduated high school in the United States and enrolled at Pennsylvania State University, majoring in integrative arts. She was expected to graduate in the spring of 2002.
But she never would. On Halloween in 2001, she attended a party at a nightclub near campus; she dressed as a bunny, her friends said later. She left the party at about two o'clock in the morning and hung out at a friend's residence for another two hours before another friend walked her home, leaving her outside her apartment at the State College Park Apartments.
That was the last time she was ever seen. Her friends reported her missing on Nov. 4.
Song may have made it inside her apartment before she went missing; her backpack and cell phone, which she had been carrying with her that night, were found there, as were the false eyelashes she had worn for her Halloween costume. Her keys and her purse were both missing. Some suspect she was abducted from the apartment, while others believe the abduction may have occurred while she took a walk to a nearby store (this was apparently a habit of hers). Her credit cards, which were in her purse, haven't been used since her disappearance.
There have been a few leads, but none of them have resulted in any concrete evidence as to what may have happened to Song. Not too long after Song's disappearance, for example, a woman in Philadelphia reported seeing someone matching Song's description in a vehicle with a man; the woman, who may or may not have been Song, appeared to be asking for help. The man and thee vehicle were never located.
Stranger still, however is this: In 2003, police discovered the remains of at least five different people buried in the backyard of Hugo Selenski of Luzerne County, Pa. According to DNA tests, none of the remains belonged to Song — but an informant had told police that Selenski and another man, Michael Jason Kerkowski, Jr., had allegedly abducted and killed a woman matching Song's description from the area in which she was last seen. Kerkowski could not corrobarate this claim, however, as he was among the remains found in Selenski's yard; Selenski was convicted of his murder and that of his girlfriend, Tammy Fassett, in 2015. It's still not known whether Selenski is responsible for Song's disappearance.
The Trick-Or-Treat Murder Of Marvin Brandland
On Oct. 30, 1982 — a Saturday; Halloween itself was on Sunday that year — 69-year-old Marvin Brandland and his wife, Ethel, spent the evening answering the door to choruses of "Trick or treat!" and handing out candy to costume-clad youngsters in Fort Dodge, Iowa. Their last visitor, however, wasn't a child — it was a man. He wore a pillowcase over his head with holes cut out for his eyes. "Treat or treat," he said. "Give me your money or I'll shoot."
He wasn't kidding, either: When Ethel — thinking it was a prank — turned to get the candy bowl, he pulled out a gun, followed her inside, and forced both Brandlands down to the basement. Why the basement? That was where they kept there safe — something which only a few people knew about.
Then Marvin decided to fight back. He reached for the gun — and the pillow case-clad man shot him in the throat. The assailant then tore off the pillowcase, dropped it, and ran. Marvin was first rushed to Trinity Regional Hospital, then airlifted to a hospital in Des Moines; however, he died from his wounds the morning of Oct. 31, 1982.
According to the Des Moines Register, Ethel Brandland described the trick-or-treat killer as allegedly having blond hair and blue eyes; he stood about five feet, eight inches, and looked like he was somewhere in the 16-to-20 age bracket — very young. The Brandland family also feels strongly that they know who the shooter was—that he was known to the family. Alas, though, there wasn't any evidence to make an arrest at the time; what's more, even though the pillow case was sent for DNA testing in 2010, by that point, there wasn't enough material left to bring up conclusive results.
The murder remains unsolved.
The Vanishing Of Steven Damman
Steven Damman was two years old when his mother, Marilyn, took him and his seven-month-old sister Pamela to the grocery store on Long Island, New York on Oct. 31, 1955. The store was just a block and a half from the Damman family home; Marilyn left the children outside for a mere 10 minutes while she went inside for some bread. When she came back out, they were gone.
Pamela was found in her carriage nearby by a family friend — but Steven was never seen again. The Damman family eventually moved to the Midwest, and Marilyn and the children's father, Jerry, later divorced.
Leads have been scarce. Although the family received a series of ransom letters asking for large sums of money in return for Steven's safety in the month following his disappearance, these were later discovered to be the work of an opportunist — not Steven's actual abductor. Additionally, it was at one time proposed that Steven might be the Boy in the Box — the remains of a child that were discovered in a cardboard box in Philadelphia two years after Steven's disappearance; however, although both boys had blond hair and blue eyes and had similar scars, their footprints did not match, and the Boy in the Box did not have evidence of a healed fracture in his left arm (something which Steven did have). Forensic tests confirmed in 2003 that the Boy in the Box is not related to the Damman family.
In 2009, a man named John Barnes underwent DNA testing; he suspected that he may have been Steven Damman. However, it was found that he and Pamela Damman, now Pamela Damman Horne, did not share the same mother; as such, Barnes is not likely to be Steven Damman.
The boy's fate has never been satisfactorily determined.
The Unknown Fate Of Kristi Lynn Vorak
Halloween, 1982: Kristi Lynn Vorak was 13 years old and living with a foster family in Tacoma, Wash. She also disappeared that night; she hasn't been seen since. We also don't know much about her disappearance; it's possible that the last known place she was spotted was at a bus depot in Seattle, which has led some to believe that she ran away, but this sighting remains unconfirmed. It's also worth noting that Vorak didn't have a history of running away.
All we know is what we don't know — that is, where she went and what happened to her.
In 1993, though, we made a guess — and it's the best guess we've got right now: It's suspected that she became a victim of serial killer Gary Ridgway, better known as the Green River Killer. Ridgway was initially convicted of killing 48 women and girls in Washington State throughout the '80s and '90s; what's more, an additional conviction was added as part of his plea bargain, bringing the total to 49. He's suspected of having killed many more, though — and as it stands, he has confessed to more confirmed murders than any other serial killer in American history.
His victims tended to be women and girls in vulnerable positions; indeed, many were sex workers and runaways — and if Krist Lynn Vorak did in fact run away, the timing and location are right for her to be a Green River case. But we don't know for sure; her remains have never been found.
***
Follow The Ghost In My Machine on Twitter @GhostMachine13 and on Facebook @TheGhostInMyMachine. And don't forget to check out Dangerous Games To Play In The Dark, available now from Chronicle Books!
[Photos via Isai Ramons/Unsplash; iantmcfarland/Flickr; DevilsApricot/Pixabay]