A quick and, happily, definitive update to the "H. H. Holmes' body is being exhumed" story we've been tracking for the past few months: The test results are in, and we can now conclusively say that H. H. Holmes was indeed buried in the grave bearing his name at Holy Cross Cemetery in Yeadon, Pa, reports the Associated Press — that is, he did not fake his death and escape. Holmes, real name Herman Webster Mudgett, was executed by hanging on May 7, 1896, after which he was, in fact, interred according to a set of oddly specific requirements.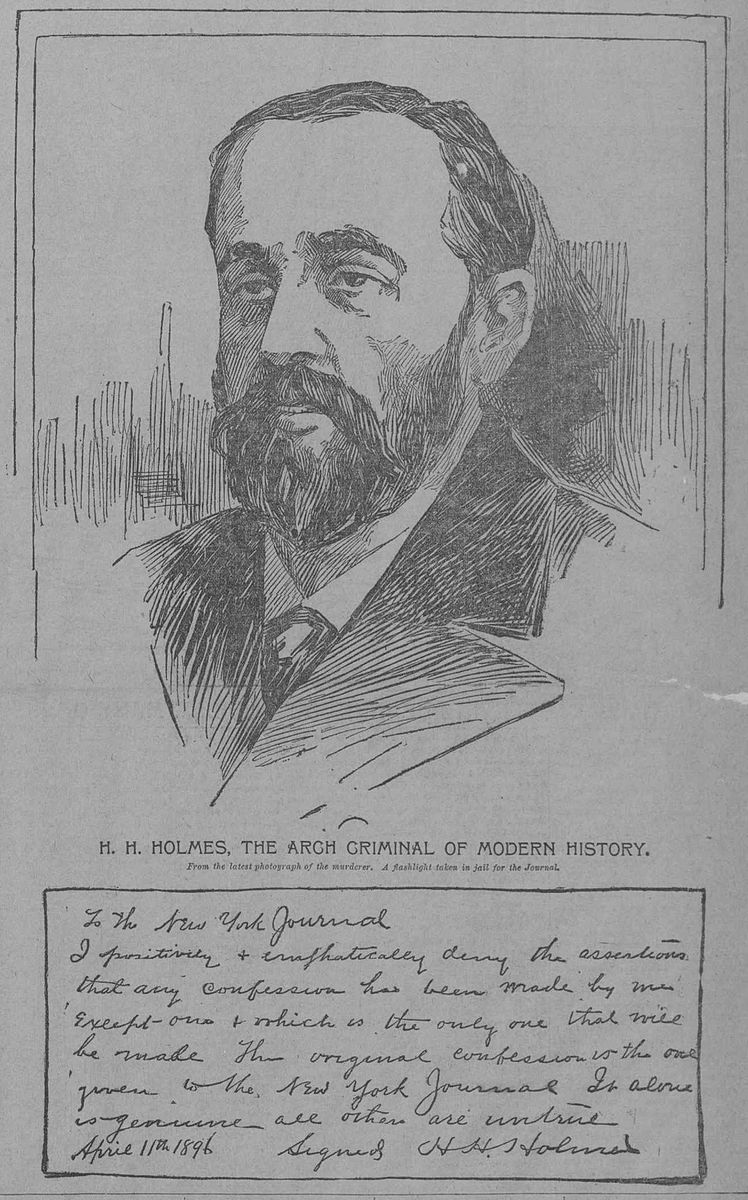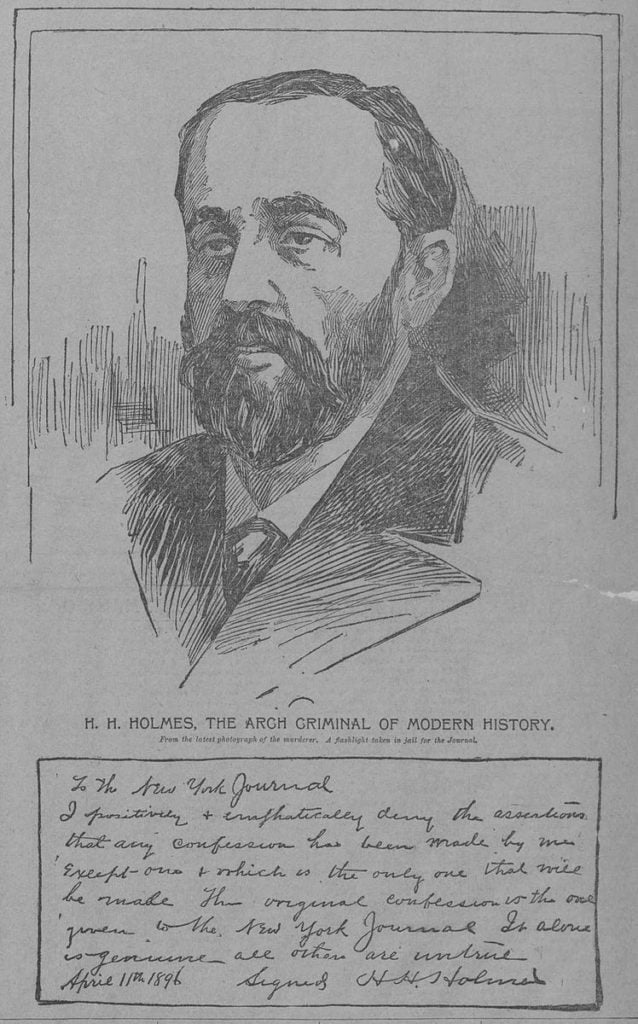 [Like what you read? Check out Dangerous Games To Play In The Dark, available from Chronicle Books now!]
In 2016, descendants of Holmes petitioned for and were granted permission to exhume the "Murder Castle" killer's body and perform a DNA analysis to determine whether Holmes really was buried in his own grave. The exhumation occurred earlier this year — and, both interestingly and hilariously, even the initial discoveries before the tests were carried out gave us answers to questions we'd long held: Was Holmes really buried deeper than usual and encased in cement? Yes. Yes, he was. And yes, there was a dummy coffin above his actual coffin, which was also filled with cement.
University of Pennsylvania anthropologist Samantha Cox performed the examination of the remains — which were actually quite well preserved, all things considered. Remember when I wondered whether great-great-grandson Jeff Mudgett's comments about Holmes' brain being intact might have had something to do with the whole being-encased-in-cement thing? That's more or less the case; reports NewsWorks, "His body had rotted, but due to the anaerobic environment inside a chamber of water-filled concrete, it had not properly decomposed after 120 years." The body tissue was "basically a puddle that had to be pumped out," but Holmes' clothing was "almost perfectly preserved"; indeed, his skull even still had his moustache attached.
The tissue was pretty much useless — said Cox to NewsWorks, "It stank. Once it gets to that point we can't do anything with it. We can't test it, can't get any DNA out of it. It's really kind of sludge" — but the body's bones and teeth proved to be enough. They were used to identify the remains as Holmes. The results were broadcast during the final episode of the History Channel docuseries American Ripper this week.
According to WCAU-TV, Holmes' remains were re-interred at Holy Cross Cemetery once the tests were complete.
Case closed.
***
Follow The Ghost In My Machine on Twitter @GhostMachine13 and on Facebook @TheGhostInMyMachine. And don't forget to check out Dangerous Games To Play In The Dark, available now from Chronicle Books!
[Photo via Wikimedia Commons]